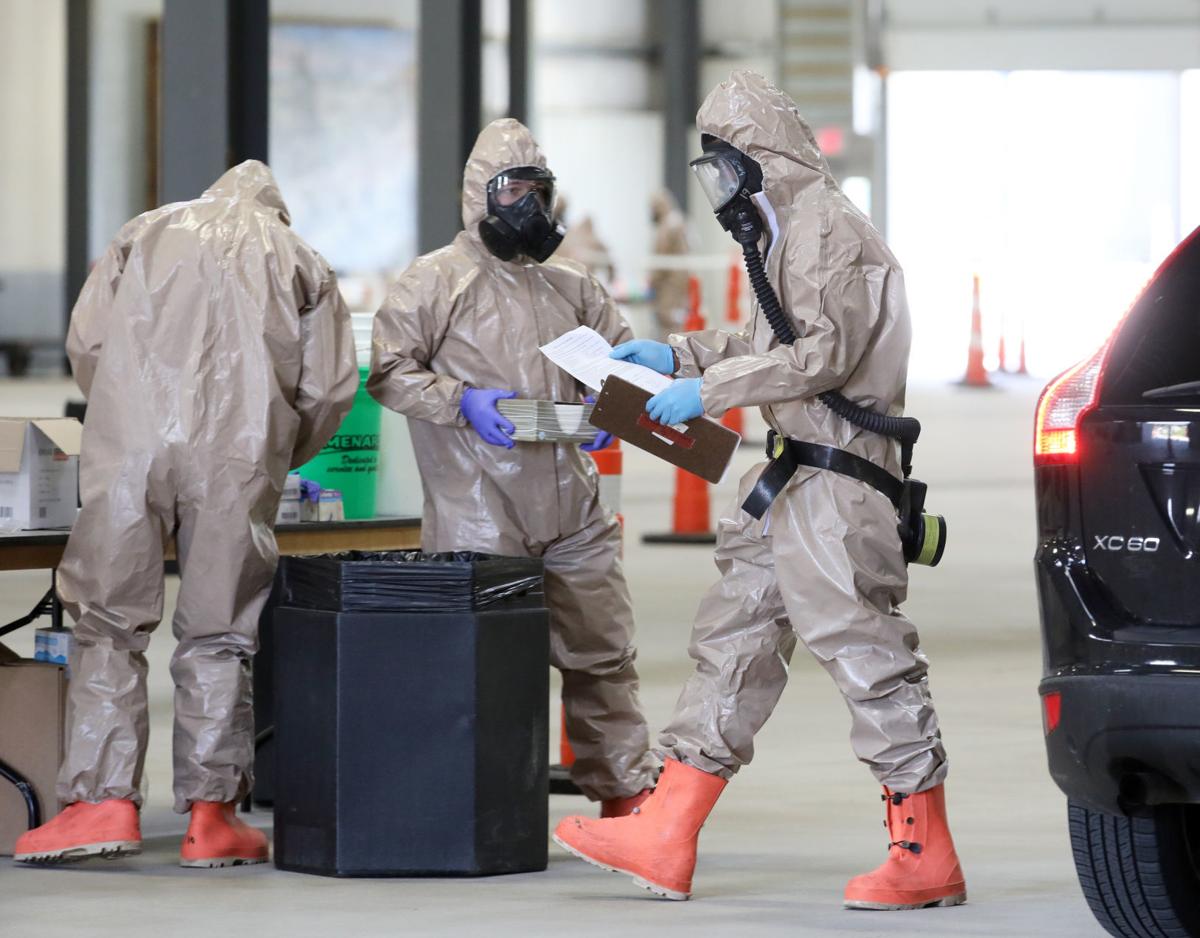 With the city of Madison facing major projected budget shortfalls amid an economy hit hard by the COVID-19 pandemic, Mayor Satya Rhodes-Conway said Tuesday that when it comes to furloughing city workers, cutting back their hours or both, it's "more a question of how than if."
"We are likely going to have to deploy every tool available to us," the mayor said during a remotely held meeting of the Finance Committee.
City budget officials are projecting a $30 million budget shortfall in the current year as a range of revenue sources are running close to dry, including hotel room taxes, interest on city investments, and Metro Transit and golf revenues.
Meanwhile, the city has tallied some $3.4 million in costs related to responding to the coronavirus pandemic, including for medical supplies and arranging for possible use of a respite hotel for first responders, according to a Finance Department presentation. An April 7 election that broke records for the number of absentee ballots requested also means the city clerk's office is projecting a $357,000 deficit.
Unlike many private industries during the first two months of a "safer-at-home" order and business closures, the city of Madison has been among the local government entities that have so far avoided cutting workers' hours.
In an email Tuesday to the city's some 2,900 employees, Rhodes-Conway said that is likely to change.
In addition to the budget gap this year, the city is anticipating a shortfall "of at least that much again for 2021," she said. "We have instituted spending controls and a hiring freeze, and are examining other options for 2020, including targeted use of the Work-Share program and furloughs."
As with any other local government, the vast majority of Madison's costs are worker salaries and benefits. City budget officials estimate that with the daily cost of paying employee salaries at about $800,000, a furlough program of between four and seven days could save between $4 million and $5 million.
The city is also looking at participating in the state Work-Share program, which allows employers to cut workers' hours and have the federal government pick up the tab for their lost income with money allocated through the $2 trillion CARES Act relief package signed into law on March 27. Work-Share would likely be targeted to employees in divisions that have been partially or completely shutdown, such as the Parking Utility, Monona Terrace and the public libraries.
The city has been redeploying workers rather than furloughing them or hiring temporary help. But Rhodes-Conway and city budget analyst Laura Larsen said 50 to 137 city workers have been on some amount of paid administrative leave since pandemic-related shutdowns began, with the bulk of those being school crossing guards.
Rhodes-Conway said city services that have stopped did so because the city doesn't have a way to open them safely for staff and the public.
"There are more staff available than there are opportunities to put them into," she said.
Also Tuesday, the committee approved spending $900,000 over two years to lease the former Karmenta Center nursing home, 4502 Milwaukee St., to house emergency workers or the homeless who need to be quarantined because they have or might have the coronavirus.
The need for such space has lessened considerably as Madison hasn't seen an overwhelming number of COVID-19 cases, but the city would have the option to purchase the property at the end of two years. Community Development Director Jim O'Keefe said that if that happens, the site could one day be developed with affordable housing.
"There are more staff available than there are opportunities to put them into." Satya Rhodes-Conway,

Madison mayor
"There are more staff available than there are opportunities to put them into."

Satya Rhodes-Conway, Madison mayor 
Concerned about COVID-19?
Sign up now to get the most recent coronavirus headlines and other important local and national news sent to your email inbox daily.