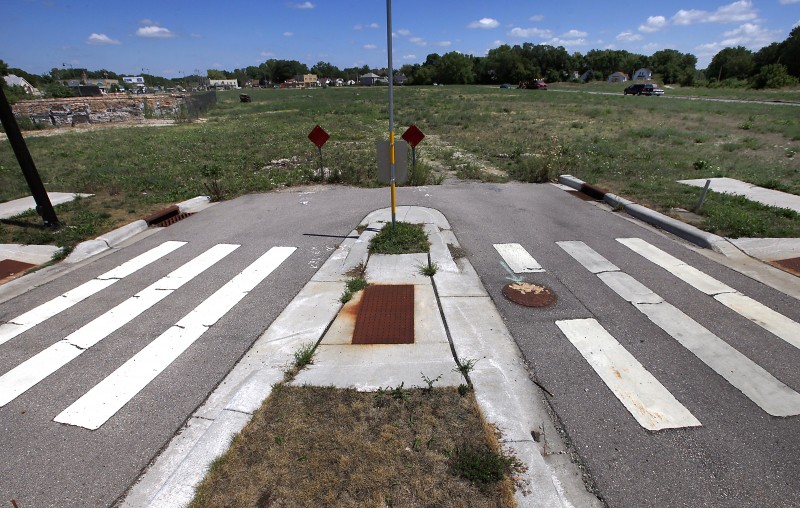 A special city committee recommended a proposal by Gorman & Co. to develop the long-vacant, city-owned Union Corners site on Madison's East Side after the other developer being considered bowed out of the process Thursday.
In a surprise turnabout just hours before the special Union Corners Committee was to review the final plans and make a recommendation on which to pursue, the team of Livesey Co./Stone House Development suspended its proposal and urged the city to begin negotiations with Gorman.
Livesey president John Livesey told the committee Thursday he made his decision after getting a city staff report the day before that showed both finalists would need multiple exceptions to city financial assistance policies for their projects.
The report indicated a lengthy process could ensue, and "in the development game, delays can be very costly," he said.
The team of Livesey Co./Stone House Development, both of Madison, is simply "stepping back," not dropping out of contention, Livesey said.
He said there was a good chance the deal with Gorman could "blow up or fall apart," citing The Edgewater and the Don Miller site as recent high-profile examples. "I don't give up ever," he added.
Livesey Co./Stone House Development offered a $43.5 million mixed-use project for the site. Gorman & Co., of Oregon, proposed an $83.8 million mixed-use project.
You have free articles remaining.
The city staff report outlined the pros and cons of both proposals.
Gorman landed a UW Health clinic for its proposal, doesn't rely on federal tax credits and is investing more cash while Livesey/Stone House would buy all the land immediately and donate a library site, the report said.
The city bought the Union Corners site for $3.57 million in December 2010 and issued a request for development proposals in June. The city hopes to sell the 11.4-acre site for a project that would bring housing, commercial space and parking to the property at the corner of East Washington Avenue and Milwaukee Street and return it to the tax rolls.
Five entities responded to the city's request for proposals, and Gorman and Livesey/Stone House emerged as the finalists.
Committee members expressed their surprise at the turn of events. "It's very seldom that we would hear such generosity towards a competitor from someone in your position," Ald. Satya Rhodes-Conway, 12th District, told Livesey.
"I feel stunned. This never happens at plan commission or common council," added Ald. Lauren Cnare, 3rd District.
After also hearing from Joe Schwenker, manager of special projects for Gorman & Co., the committee voted unanimously to recommend the Gorman proposal to the City Council with the stipulation it would enter into a similar process with Livesey Co./Stone House Development should the deal collapse.
"We're very pleased and we look forward to working with the city and UW Health," Schwenker said after the meeting.