So much of Madison's culturally diverse history is uncelebrated, unrecognized, unnoticed.
A tiny South Side bar was once filled with his friends and guests, late night jazz, and often, the sound of owner Eugene Parks, the city's first African-American to compete for mayor in the general election, pounding against injustice on a typewriter.
On the East Side, there are blocks of modest, partially pre-fabricated houses built in the mid-1940s, many of them once home to veterans and blue-collar workers at the city's once-largest private employer, Oscar Mayer.
And on the Near East Side, there's the two-story brick house with white porch on East Gilman Street that was home to Madison Ald. Jim Yeadon, the first openly gay elected official in the state, and later to then-state Rep. David Clarenbach while he secured passage of the state's gay rights law, the first such law in the nation.
Although the city has 182 landmarks and five historic districts, it's only now beginning a process to create its first-ever Historic Preservation Plan. The effort features outreach to historically underrepresented communities — African-Americans, Latinos, Asian-Americans, Native Americans, LGBT people and women — to celebrate and preserve their stories and places as part of the city's collective history.
The idea is to have individuals and communities rather than city staff or consultants identify what's important and worth preserving.
"We're trying to discover history," city historic preservation planner Amy Scanlon said. "We want this to be a community-driven plan."
At the end of the two-year effort, the plan will recommend strategies to better weave historic preservation into public policy, apply land-use and zoning tools, use economic-development and financial incentives, and encourage heritage tourism.
In some cases, it could mean more landmarks or adding historic districts, but it could also simply mean better identification, education opportunities, signage, financial incentives, or letting property owners know the significance of the site.
"As the city grows and changes, what will be the places that will be important to our kids and grandkids so they will feel connected to it?" city principal planner Bill Fruhling said. "I think people will care about this because it's personal for them. People want to be connected to a place."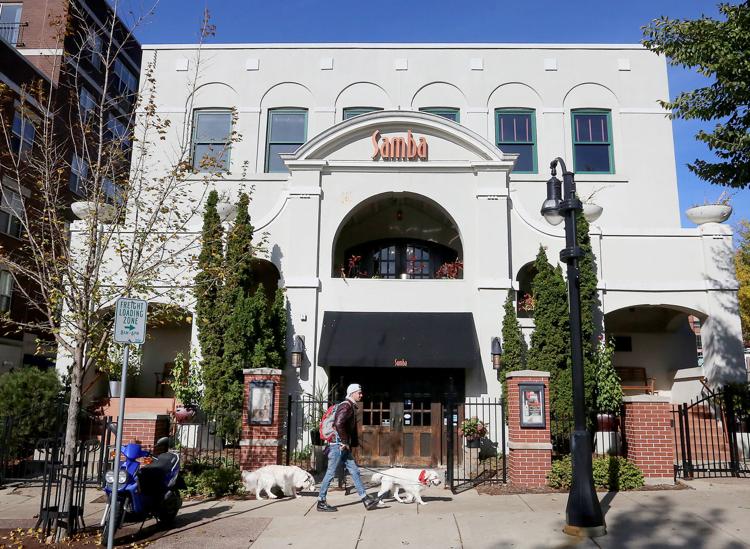 A visual focus
Until now, the city's approach to historic preservation has largely been about architecture and through regulation.
The city's Landmarks Ordinance was created in 1970, and its first historic district, Downtown's Mansion Hill, was established in 1976. In 1998, the City Council approved a sweeping Downtown Historic Preservation Plan that recommended 95 landmark buildings, three historic districts and three neighborhood conservation study areas.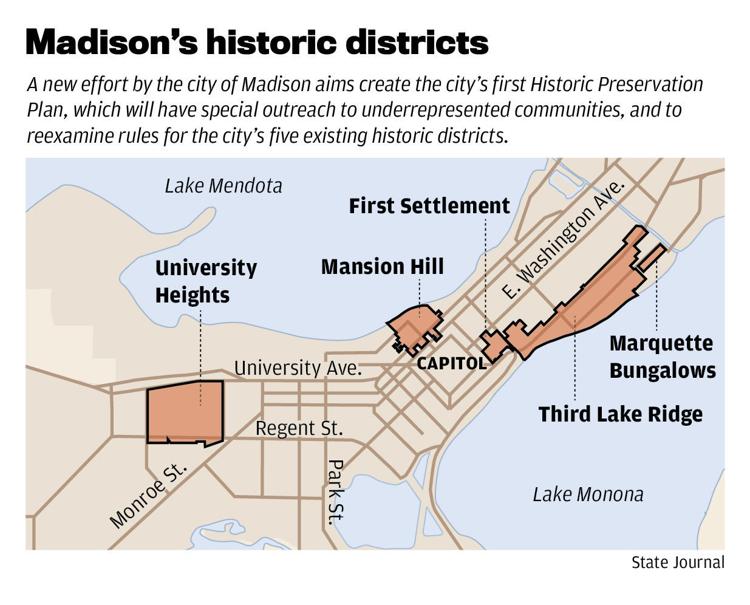 Today, the city has 182 landmark sites and five historic districts — the latest, Downtown's First Settlement, designated in 2001. The city did a major revision of the Landmarks Ordinance, renaming it the Historic Preservation Ordinance, in 2015.
Often, architecture is critical, and there's been a visual focus for preservation rather than a historical focus, said Dick Wagner, a historian, former chairman of the city's Landmarks Commission and current head of the Urban Design Commission.
To protect places, the Landmarks Commission considers proposals or changes for individual landmarks and in historic districts, and offers advisory opinions for all proposed demolitions and proposals for buildings next to landmarks.
The challenge of getting it right increases with development pressure in a growing city, Fruhling said, noting that the city expects to have an additional 70,000 new residents and 40,000 new households by 2040.
As the city grows, regulations can mean tension, and even agonizing fights, between preservationists and individual property owners who must get permission to change windows or siding or developers who want to demolish existing buildings and build larger.
"We have a modern and well-balanced ordinance which adequately protects the historic resources which have been identified and certified, either individually or in historic districts," Landmarks chairman Stuart Levitan said. "But we can always improve our outreach and education, to more fully explain the many benefits of historic preservation."
But some are concerned about the potential for more landmarks and historic districts.
Matt Brink, executive director of Smart Growth Greater Madison, which represents developers, said he's already troubled about a current city effort to explore expansion of the Mansion Hill Historic District to include Langdon Street.
"There are several properties that are probably worthy of historic distinction, but there are numerous properties that are not," Brink said.
"It is unequivocally more expansive to maintain a property in a historic district than a property that is not," Brink said. "If you arbitrarily include non-contributing buildings, and hold them to the same standards as actual historic buildings, those properties will become more expensive to maintain, more expensive to the residents, and I believe less attractive for potential buyers in the future."
The new Historic Preservation Project has two main aims: create a Historic Preservation Plan with a more complete approach and focus on underrepresented communities, and re-examine current ordinances and propose new or revised language for each of five existing historic districts — Mansion Hill, First Settlement, University Heights, Marquette Bungalows and Third Lake Ridge.
You have free articles remaining.
Register for more free articles
Stay logged in to skip the surveys
The City Council has provided $250,000 for the effort, which is being tapped to hire a consultant, Legacy Architecture of Sheboygan, and moving to create a Historic Preservation Plan Advisory Committee with representatives from the City Council, Landmarks Commission, the already existing Landmarks Ordinance Review Committee and the community.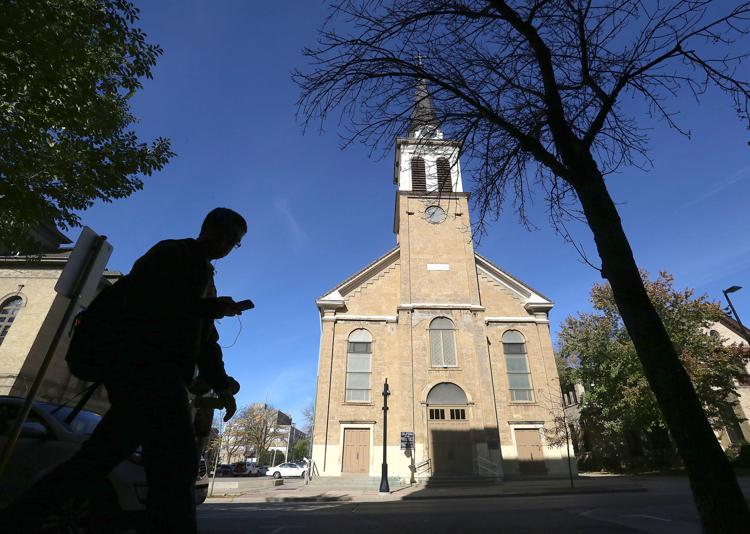 Identifying historic resources
In forging the new plan, the city is trying to reach out in a more comprehensive way, looking not only at architecture but to many themes including art and literature, commerce, education, government, religion, social and political movements.
"We have clearly not done an adequate job identifying the historic resources of these underrepresented communities," Levitan said. "Fixing that is one of the highest purposes of the public outreach part of the endeavor."
Said Scanlon: "This will be city-wide. We want to make sure we identify significant properties in all parts of Madison."
Toriana Pettaway, the city's equity coordinator, said the city has done poorly in capturing the histories of minority communities and women, but that the new initiative promises to do so. "For the first time, I feel someone cares about my history," she said.
"It's extremely exciting," added Sergio Gonzalez, author of the recently published book, "Mexicans in Wisconsin," and a doctoral candidate in history at UW-Madison. "I'm really excited they're starting with the community first."
The city already has recognized some places important to underrepresented communities.
The Miller House, 649 E. Dayton St., and Hill Grocery and Thomas residence next door, 647 E. Dayton St., are the last vestiges of the city's original African-American community on the Near East Side. They became city landmarks in the late 1980s.
The Italian Workmen's Club building, built in 1922, is a tiny architectural gem built in the vernacular style at 914 Regent St. in what was once a swampy section of the multi-ethnic Greenbush neighborhood. It became a landmark in 1990 and still thrives.
The Woman's Club Building, a Spanish Colonial-Arts and Crafts building at 240 W. Gilman St., was constructed in 1909. The organization it housed played a role in establishing kindergarten in the city's public schools, playgrounds, the first library branch, garbage collection and the start of Madison General Hospital. The building became a landmark amid redevelopment pressure in 2004 and now holds Samba Brazilian Grill.
There's now an effort to place most houses on the 2300 through 2800 blocks of Myrtle and Coolidge streets near Oscar Mayer in a district on the National Register of Historic Places.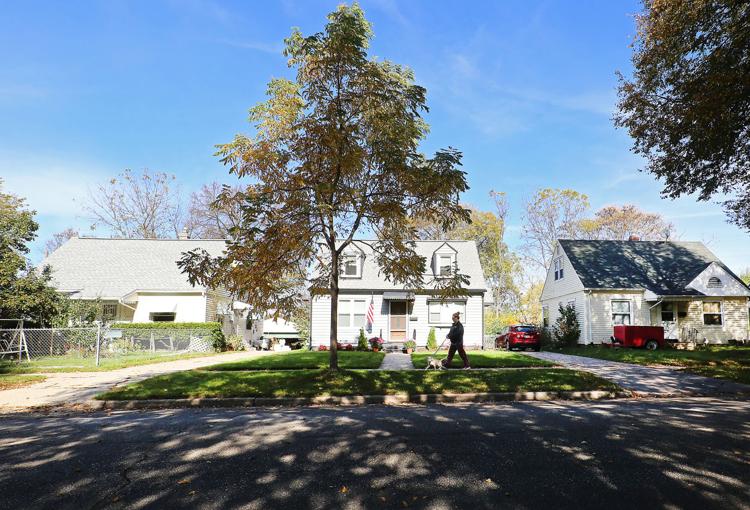 But the new initiative promises to dig even deeper and wider to learn which properties are historic, what historic resources are important and what's worth preserving.
The outcomes are far from clear.
It could mean more textured recognition for the former Cardinal Bar, 418 E. Wilson St., which is a landmark because of its architecture but was long owned by former Ald. Ricardo Gonzalez, the first openly gay Latino official in the nation, or for Native American mounds on the North and Far East sides.
"We don't have it all figured out," Fruhling said. "What we really know is there's a lot we want to find out. A big challenge of this plan is to identify things we don't know."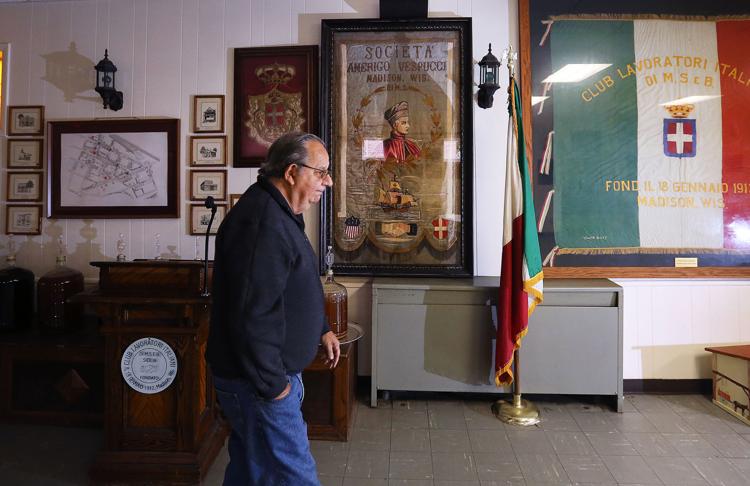 Revisiting the rules
As the city begins its outreach for the preservation plan, it's also unfolding a process to re-examine the individual ordinances for each of its five local historic districts.
Some of the ordinances are 40 years old and haven't been significantly modified since they were created. The ordinances range in detail from Mansion Hill's single page dating to 1976 to First Settlement's six pages approved in 2001.
The critical challenges for the ordinances are how to handle improvements like new windows or siding, and the need to educate property owners.
There's also potential for other types of changes. Currently, for example, all buildings in a historic district are treated the same, whether they're built in 1880 or 1960, Fruhling said. There's an opportunity to refine criteria to give buildings outside of the period of historic significance some leeway to be a product of their time, Scanlon said.
"There must be a separate set of standards for non-contributing buildings," Brink said.
The preservation community, meanwhile, would like to better align the city's historic preservation and zoning laws, Scanlon said.
The city has begun a first round of local historic district meetings, with a total of three meetings to be held in each district. Any proposals could be to the council in the fall of 2018.
A preservation plan "will provide a deeper understanding of how preservation is more than just buildings," Scanlon said, while the ordinance review "brings clarity that we've wanted for some time."