Officials planning the long-awaited Madison Public Market revealed the project's first five vendors Thursday, and most of them will be familiar to those who follow food carts and restaurants in Madison.
The owners of Caracas Empanadas y Más, Little Tibet, Melly Mell's Catering, El Sabor de Puebla and Perfect Imperfections, which makes chemical-free body products and candles, each received coaching and other resources through the city's "MarketReady" program, which helps entrepreneurs create stable business foundations. Each will also get $19,000 in seed money from the city.
The market will be home to 30 permanent vendors, and include two to four anchor tenants: restaurants, cafes or brewpubs. Amanda White, a consultant for the project, said the anchors will be established businesses designed to provide financial stability. The process to choose those tenants will begin next year, she said.
Luis Dompablo, who owns the Caracas Empanadas food cart and a newer cart, Caracas Arepas, with his husband, David Piovanetti, went through the MarketReady program and said the items he's selling will be perfect for the Public Market because they're "walk-and-eat type food" and fit well with the market's mission of cultural diversity.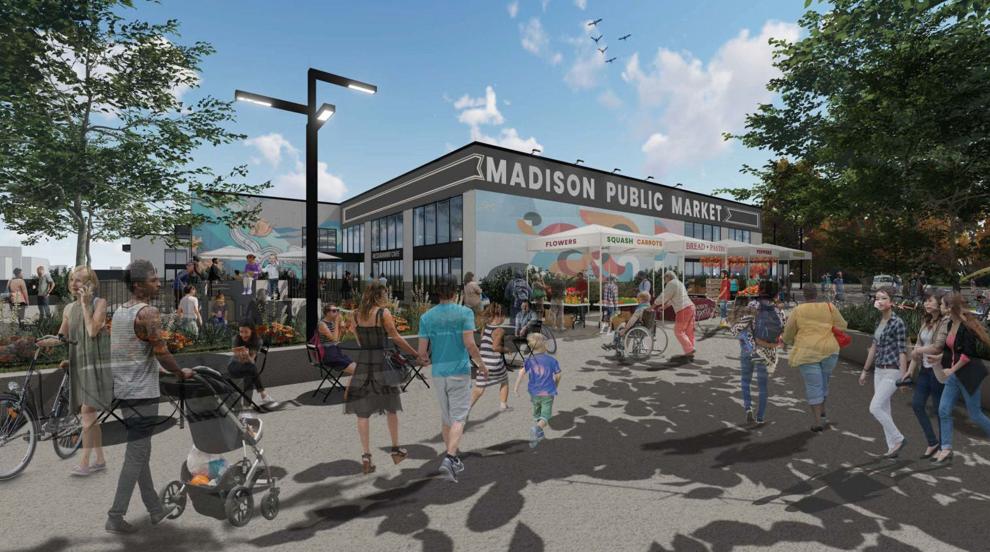 Despite the city's economic challenges due to COVID-19, Mayor Satya Rhodes-Conway's proposed capital budget for 2021 will keep the $13.2 million Public Market on track.
The 45,000-square-foot, year-round market will be on the East Side on 3.4 acres at the corner of North First and East Johnson streets in the city-owned Fleet Services building.
The city's MarketReady program, created in 2017, selected 30 entrepreneurs from 83 applicants wanting to be part of the market. The program has provided three years of training, one-on-one mentoring and technical assistance.
"The vendors are the heart of the market," said White, who's been a consultant on the project since 2016. "Equity has to start with the vendors. The MarketReady program was launched to reach out to communities of color, to women, to first-generation immigrants, and to encourage entrepreneurs who either had a small existing business or had dreams of starting a business."
Eighty-three percent of the participants are people of color, 62% are women and 33% are first-generation immigrants.
At the end of the program, 18 of the 30 MarketReady participants submitted business plans, and the city and its community partners chose five to get the first $19,000 grants.
White said the market has raised $3 million from the community through private fundraising and is finishing an application for federal economic development assistance, while the mayor is proposing $7 million in tax incremental financing for the project in her 2021 budget. "So with all those pieces together, we will have the funding to move forward with the project," she said.
Soon, the Madison Public Market Foundation, which will run the market, will announce a process to select the 25 additional permanent vendors. White said that once the market opens, there will be opportunities for daily, weekly and monthly temporary vendors, offering opportunities to more than 100 entrepreneurs each year, as well as variety for the expected 500,000 visitors annually.
Although construction was delayed due to the COVID-19 pandemic, White anticipates breaking ground next year with an opening in late 2022. The market will cost about $1 million annually to operate, with revenue coming from renting space to vendors and facilities for special events, with no city subsidy.
Carmell Jackson, who started Melly Mell's Catering in 2005, and ran it as a restaurant in the Genesis building on the Beltline from 2010 to 2014, has more recently been operating out of the FEED Kitchens on the North Side. She said the MarketReady program helped her rebuild her soul-food brand.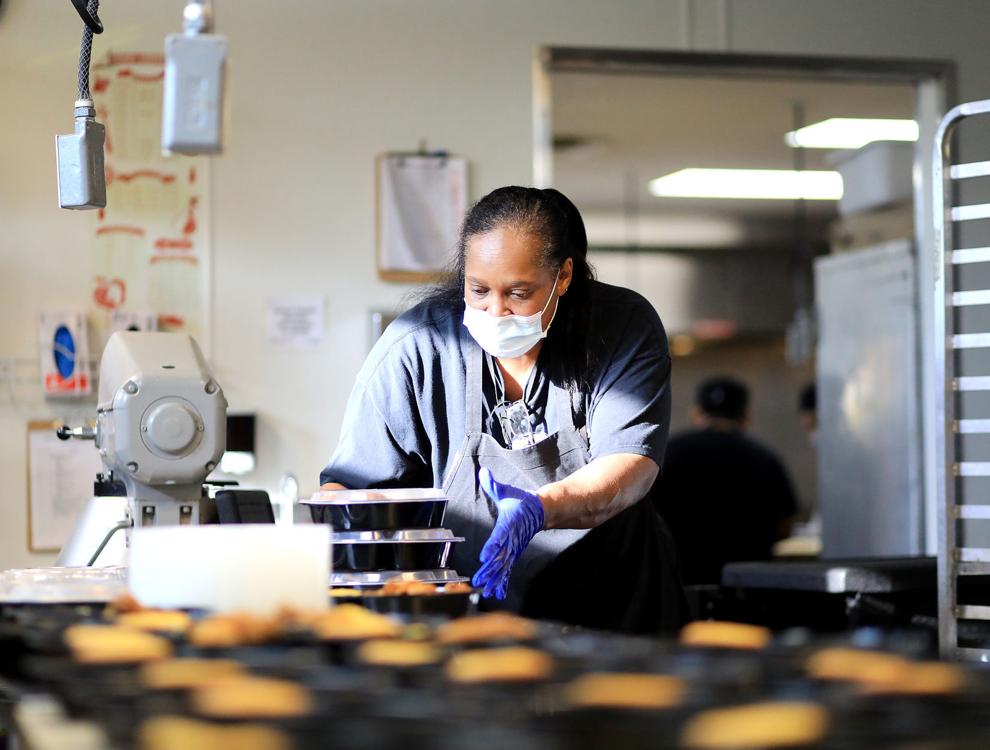 "I learned things that I didn't know. When I first opened the restaurant. I just opened it. I didn't have a lot of knowledge of how to run a restaurant and all the ins and outs," Jackson said. "I had to learn as I went."
She said she got a lot out of the classes she took through MarketReady and the personal business coach the program provided. Most importantly, Jackson said, she got help putting together a website. "I knew how to sell myself, but I didn't have the information on how to do a website."
Jackson said she also learned how to price her food better and how to pay herself. "That was something I wasn't doing."
Namgyal Ponsar opened her first Little Tibet food cart in 2016 with her brothers Tharten Tsering and Thinley Tenzin. The next year, she applied and got selected to participate in the MarketReady program.
In addition to hours of educational workshops, one-on-one business consultation and training, they visited three public markets and had many peer-to-peer support group meetings.
In 2018, the siblings opened their second food cart and that same year were selected among 15 entrepreneurs to get a $2,500 grant from the MarketReady program. Last year, they opened the restaurant Little Tibet on East Johnson Street. In May, Ponsar applied for the $19,000 grant, to be used toward developing a fast-casual counter service concept at the market.
Ponsar said the menu will feature traditional Tibetan and Himalayan food with quality ingredients, bought locally when possible. "We plan to design our interior with our traditional-style decor and with eco-friendly materials such as bamboo," she said.
The restaurant, pre-COVID-19, has provided jobs for 12 people, and will add more jobs at a second location, Ponsar said. "I truly hope that our generous customers and curious eaters will follow."
Besides offering empanadas and arepas — little round Venezuelan flatbreads stuffed with meat — Dompablo said Caracas Empanadas will sell savory pancakes made from corn called cachapas, churros and tequeños, fried cheese sticks the size of a finger.
Tequeños are "very popular with everybody" in his native Venezuela, and Dompablo said he hopes to make them popular here.
Dompablo, who came to Madison in 1982, has a degree in agriculture and was doing indoor plant maintenance when he lost that job in 2009 during the recession. The carts were doing well until COVID-19 struck, and with the UW-Madison campus not operating as usual, his spot in front of University Bookstore isn't getting the foot traffic it relies on.
He said he's been surviving on a Paycheck Protection Program loan and two small grants and is just trying to get through the year.
Dompablo is also grateful to be selected for the MarketReady program, calling the market a "huge plus for the city, a magnet." He said it will offer locals the opportunity to experience food and goods from other countries and to walk around and socialize. It will also give tourists a new attraction.
"Just like when I go to Milwaukee and other cities, I like to visit the public market," Dompablo said. "It will be beautiful. For the city, it will be an asset."
10 Madison restaurants with enhanced outdoor seating thanks to city's Streatery program
Outdoor seating has been a lifeline this summer for some restaurants lucky enough to have it, but it comes with challenges, and worse, an approaching end date with colder weather on the way.
About 87 restaurant and bar owners are taking advantage of the city's "Streatery" program, modeled after efforts around the world to help restaurants during COVID-19 restrictions by helping them increase their outdoor dining areas by extending into streets, parking spaces, parking lots and alleys. Twenty-six other applications are pending in Madison.
The efforts are in response to public heath data that suggests that al fresco dining is a safer option than eating indoors in restaurants. Or as Chicago Tribune columnist Mary Schmich put it, "a restaurant patio is a calculated risk."
Here are 10 Madison restaurants and bars taking part in Streatery.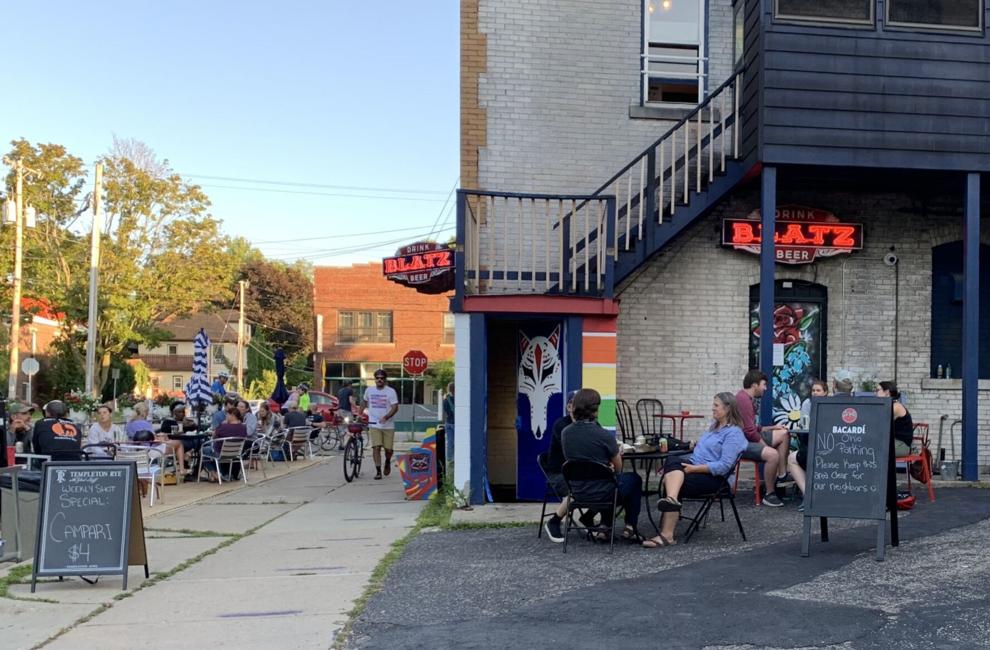 Ohio Tavern
The Ohio Tavern has seating for 22 outside the bar at 224 Ohio Ave. Under the city's Streatery program, it was able to extend its outdoor seat…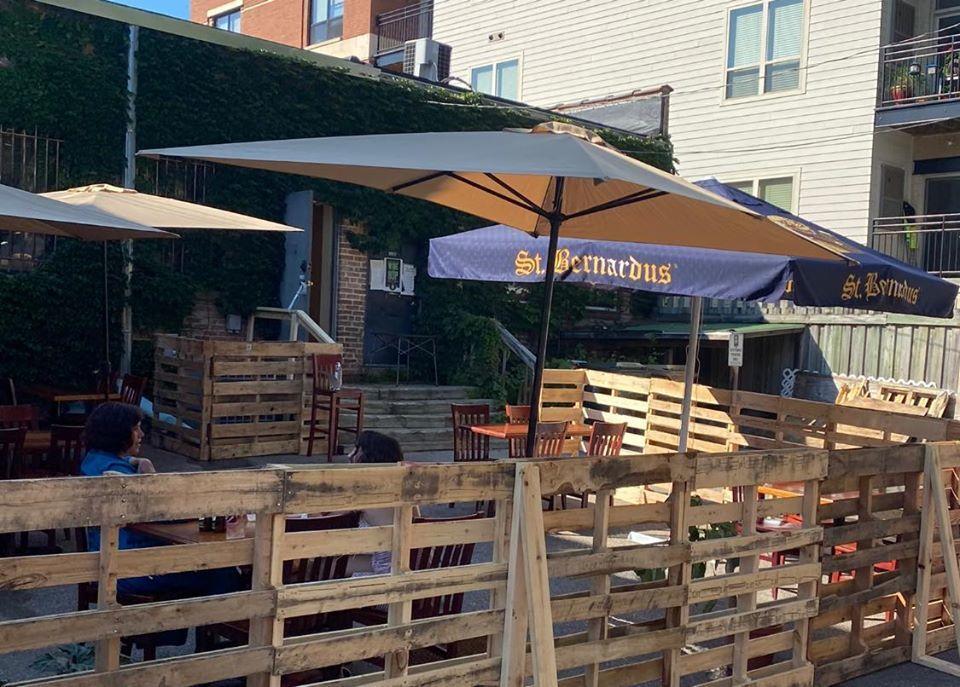 Brasserie V
Brasserie V, 1923 Monroe St., has had its outdoor seating since late July with four tables on the sidewalk in front, and six tables in back. T…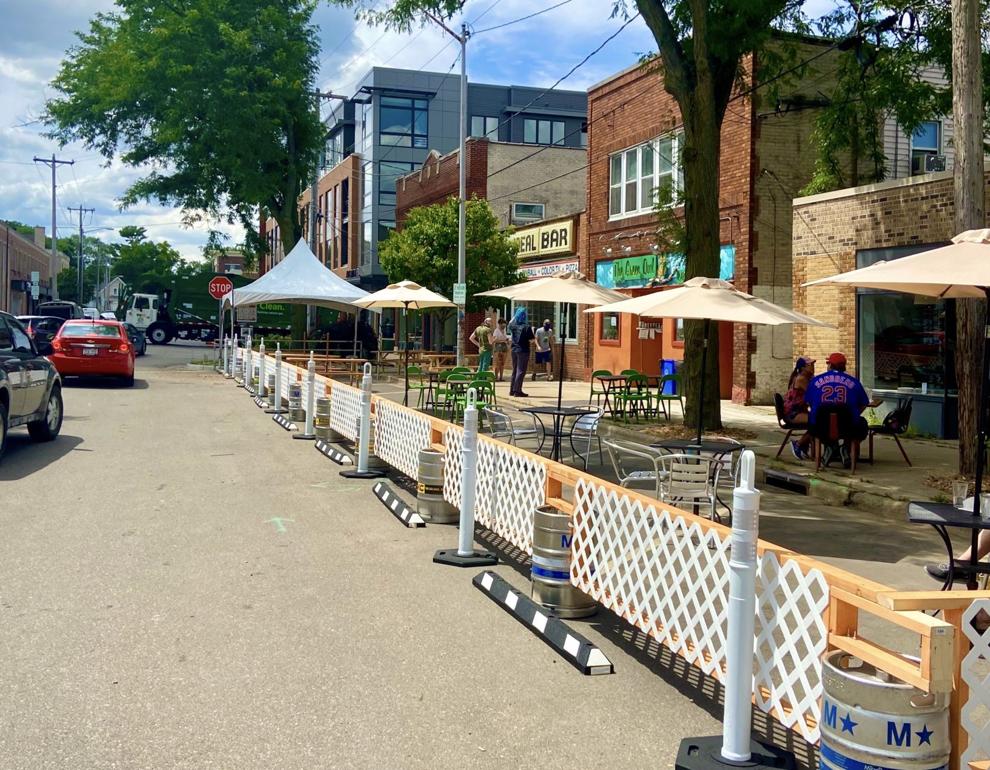 Alchemy Cafe, Ideal Bar and Green Owl
On the 1900 block of Atwood Avenue a Streatery cafe zone uses beer barrels and lattice to create patio seating extending into parking spots wi…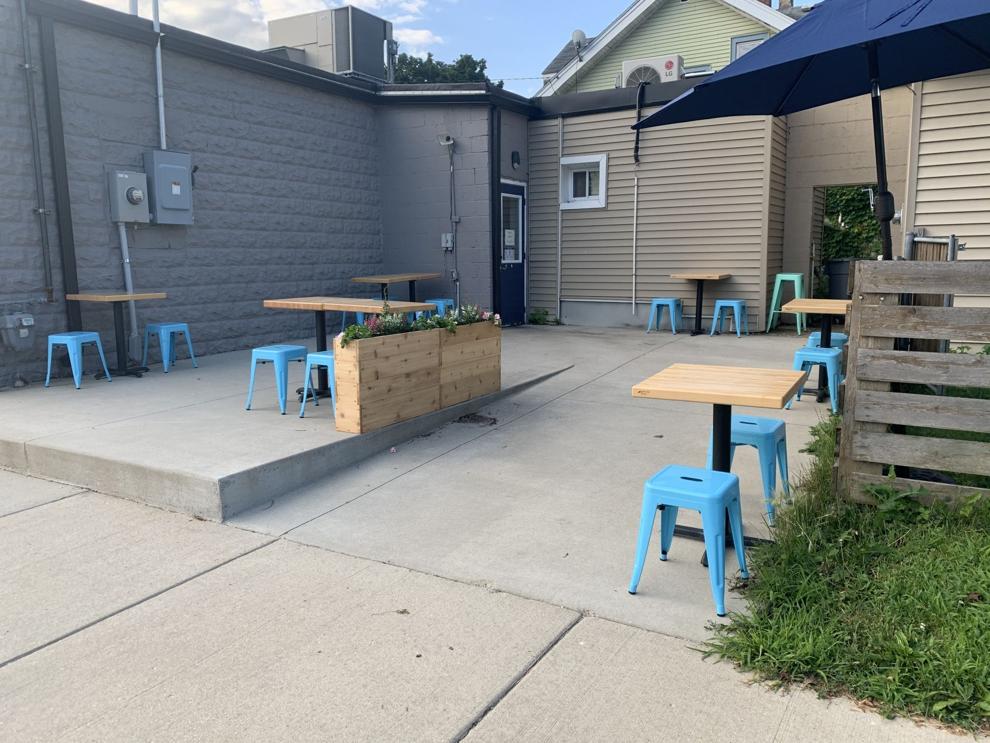 Ogden's North Street Diner
Ogden's North Street Diner, 560 North St., has six tables seating as many as 16 people behind the restaurant, which serves breakfast and lunch…
Canteen
Canteen, 111 S. Hamilton St., has 23 tables which can seat 54 people. Customers order at a pick-up window on the Carroll Street side. Canteen …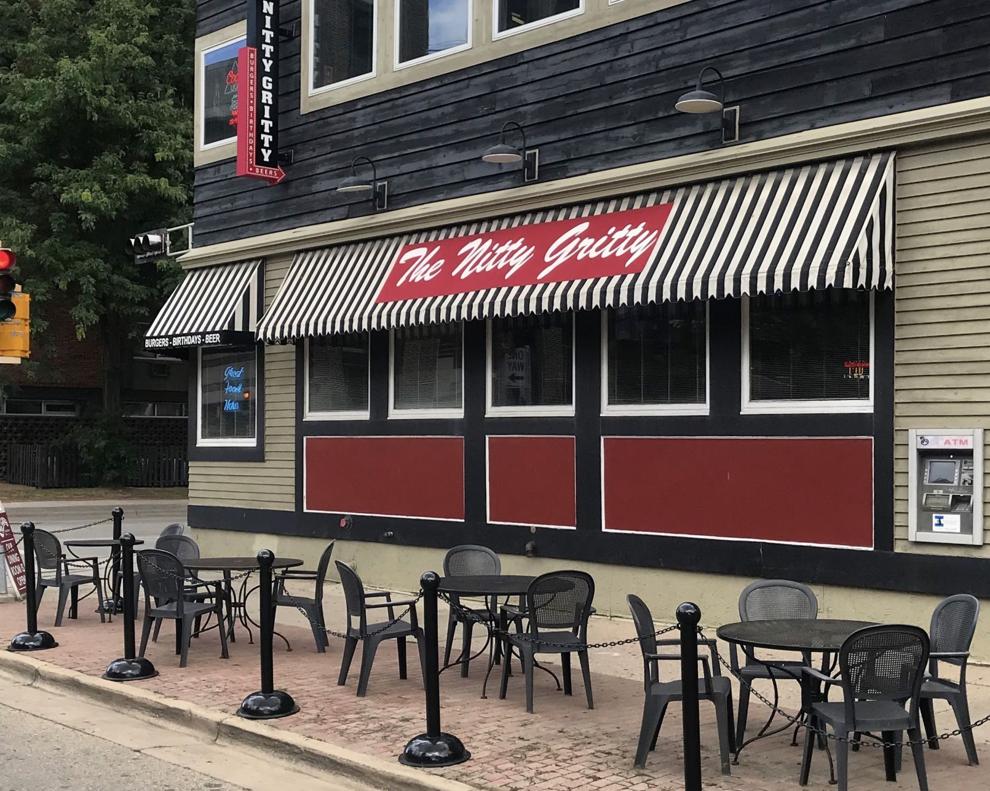 Nitty Gritty
"Madison's Official Birthday Place," the Nitty Gritty, 223 N. Frances St., has added six tables on the Frances Street side of the building tha…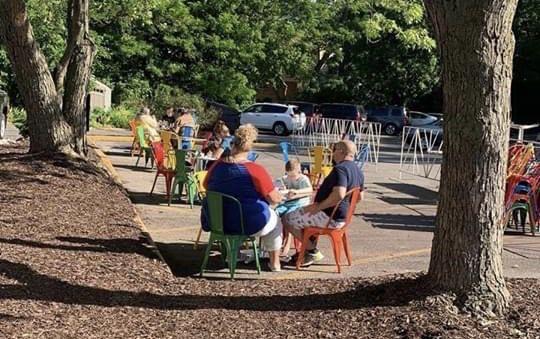 Original Pancake House
Original Pancake House, 5518 University Ave., is using six of its parking spaces for outdoor seating. Its 13 outdoor tables are now covered wi…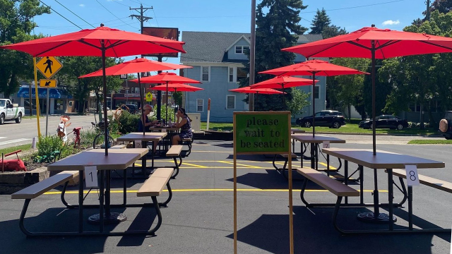 Daisy Cafe & Cupcakery
The owners of Daisy Cafe & Cupcakery, 2827 Atwood Ave., spent $17,000 repaving their parking lot, and $3,000 on outdoor furniture, and can…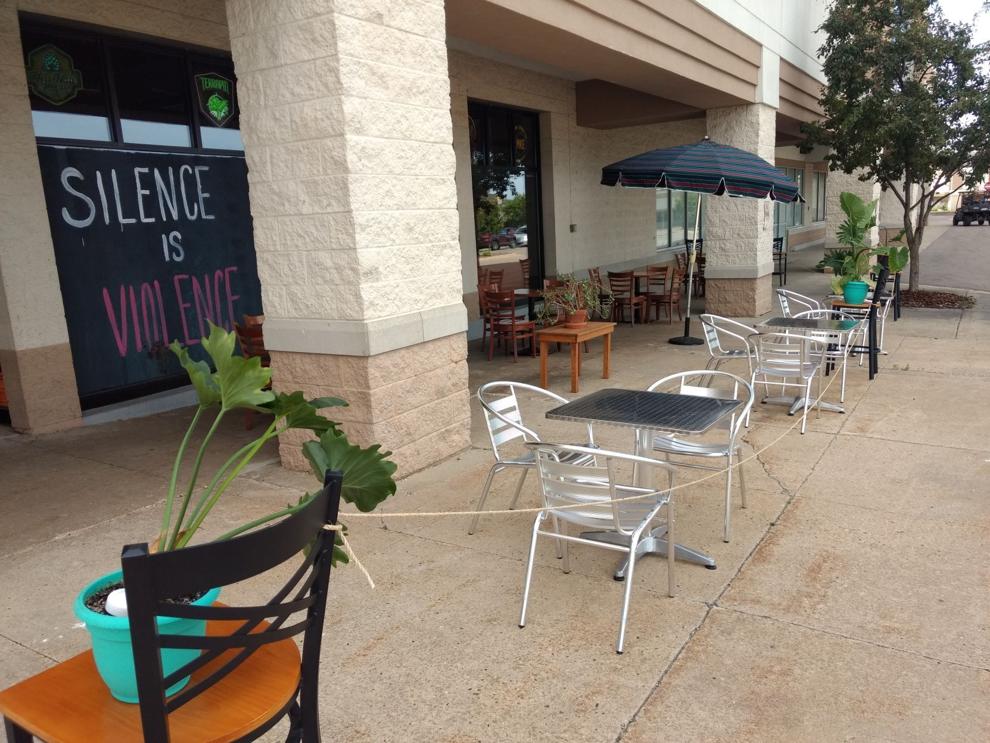 Bierock
Bierock, 2911 N. Sherman Ave., has been using sidewalk space in the Northside TownCenter for outdoor dining under the Streatery program. The p…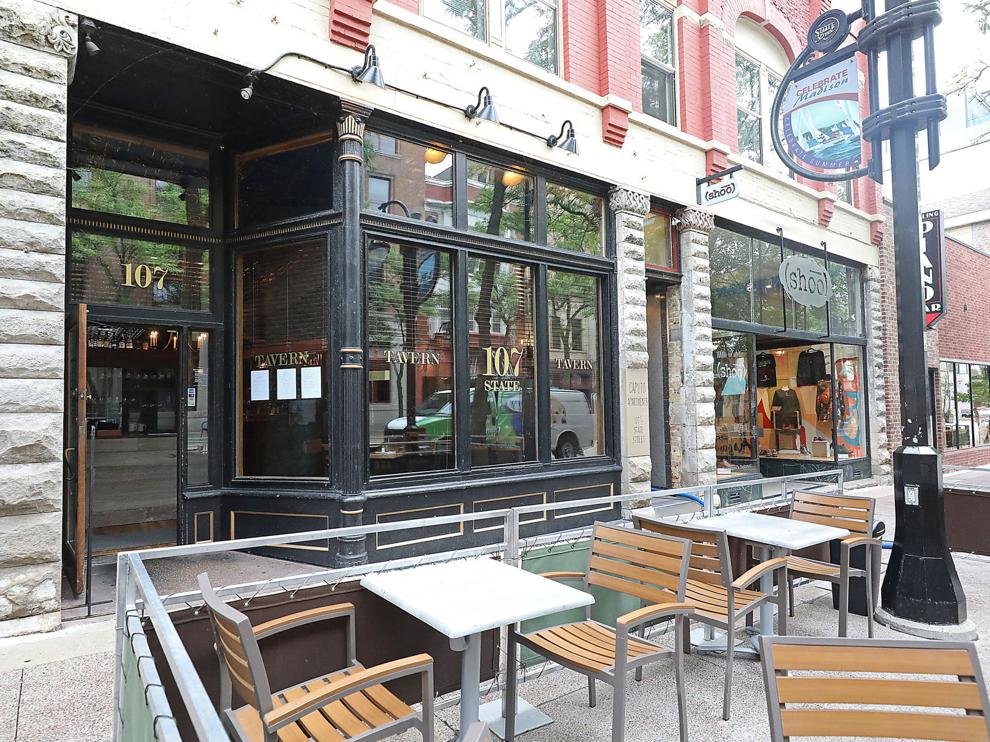 107 State
107 State is on the top block of State Street in what was formerly Capital Tap Haus, Wisconsin Brewing Tap Haus, and briefly Freiburg Tap Haus…