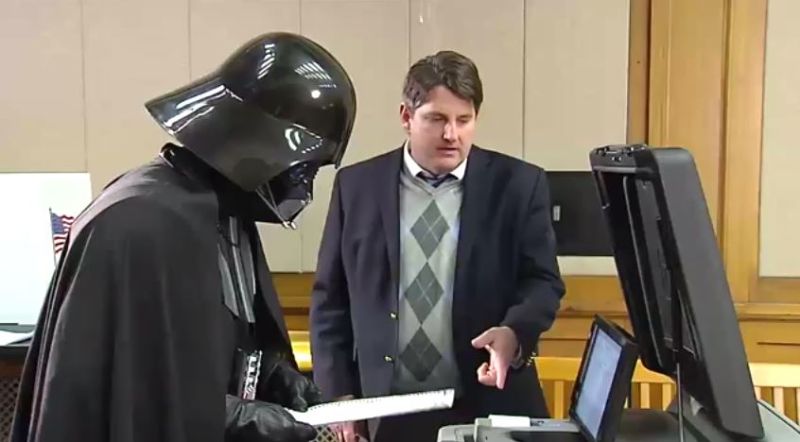 With the reluctant blessing of Darth Vader's younger brother, Dane County voters will fill in ovals instead of arrows Tuesday, and they'll feed completed ballots into an interactive scanner.
The system was in place for the February primary election, but this will be its countywide debut, said county clerk Scott McDonell. The county and its municipalities purchased 182 of the scanners and related equipment for about $1 million, he said.
To spread the word, McDonell helped Internet video character Chad Vader try the system in a light-hearted video by Madison's Blame Society Productions. In the clip, the black-helmeted Chad Vader at first is skeptical of the system.
You have free articles remaining.
"Think of the arrows as X-wing fighters, and the ovals as Death Stars orbiting a rebel moon," McDonell tells him.
Later, Vader warms to the system .
On Tuesday, when voters feed completed ballots into the scanners, they will be alerted if there is any problem, McDonell said. The machines catch errors, such as voting for two candidates in the same race. The system also provides new security features, he said.