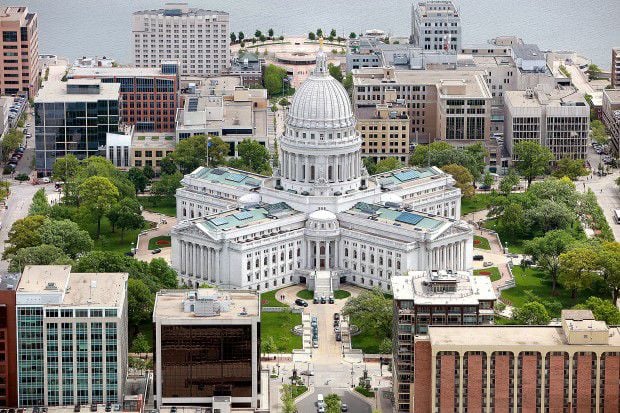 Dane County was home to three of the four fastest-growing cities in Wisconsin last year, while the three with the largest population losses were in Milwaukee County, according to numbers from the U.S. Census Bureau.
Madison topped the list, adding about 2,580 residents between 2017 and 2018, according to population estimates released Thursday.
Sun Prairie was No. 2, adding 1,055 people, and Fitchburg No. 4 with 663.
The city of Milwaukee saw the largest drop in population, losing about 1,880 residents, followed by West Allis (down 380) and Franklin (down 268), although the suburban cities of Brookfield and Greenfield were among the five fastest-growing cities.
That's in keeping with county population estimates released earlier this spring, which showed Dane County was the fastest-growing and Milwaukee County the fastest-shrinking.
Since 2010, Madison, Fitchburg and Sun Prairie have been the three fastest-growing places in Wisconsin. Together they've gained more than 34,000 residents — more than the next 18 municipalities on the list, which includes the Dane County communities of Verona, Middleton, Waunakee, DeForest and Oregon.
With just over 258,000 people, Madison remains the state's second-largest city, with about half the population of Milwaukee and twice that of Green Bay, the third-largest.
Sun Prairie, with 33,974 people, is the 24th-largest city in Wisconsin; Fitchburg is three spots down the list with 30,170 residents.
As a percentage of the population, Sun Prairie and Fitchburg were the first and second fastest-growing municipalities among places with more than 25,000 residents.
Madison's growth rate was just over 1 percent, the fifth-fastest among large cities and villages.
Of the state's 601 incorporated municipalities, 286 grew, 259 shrank and 56 had no change during the year.
The numbers come from the Census Bureau's annual population estimates for cities and towns, which shows the nation's fastest-growing cities are in the south and the west. Phoenix topped the list, followed by San Antonio, Fort Worth, Seattle and Charlotte.