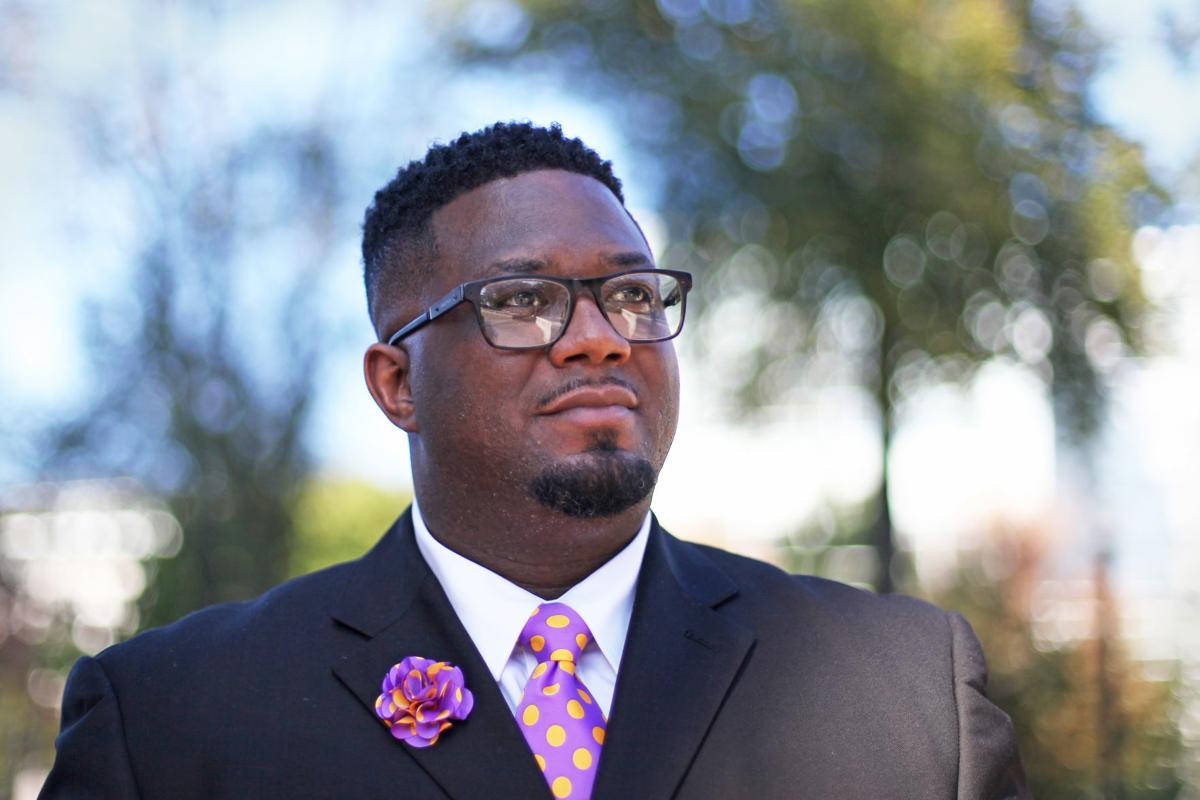 A letter from Gov. Tony Evers seems to have pushed Georgia to recognize that a man's gun rights were indeed restored by a Wisconsin pardon.
The Rev. Mwangi Vasser received a pardon from Evers in October, but when he returned home to Georgia the FBI refused to accept that his right to own a firearm had been restored.
In Wisconsin, the power to pardon individuals rests solely with the governor. Pardons restore some of the rights that are lost when someone is convicted of a felony, including the right to serve on a jury, hold public office and own a firearm. In a statement, Evers characterized pardons as an "official act of forgiveness."
Evers pardoned Vasser for his felony conviction of possession of cocaine with intent to deliver when he was 19. It was Vasser's first and only offense. He asked for the pardon so he could pursue his dream of being a chaplain in the military.
Since the crime, Vasser has gotten his master's in theology and been a counselor, minister, barber and certified nursing assistant for hospice care.
Vasser said having a gun wasn't that important to him, but he wanted to test whether his rights were actually restored. He also needs to be able to possess a gun to join the military.
His application to buy a gun in Georgia was initially denied after a background check.
But on Tuesday, Vasser heard back from the FBI, which sent him a document that reads, "Vasser is eligible to possess or receive a firearm."
He had been calling the FBI nearly every day for a few weeks trying to challenge the rejection of his gun application. The FBI had told him that "Georgia will not accept another state's pardon unless it specifically states that the intent is to restore the right to possess a firearm."
Vasser was able to get a letter from Evers that reiterated his pardon was "full and unconditional," and specified that the pardon "grants, among all other rights and privileges, the right to receive, possess or transport a firearm, the right to vote, and the right to hold or run for political state office."
He received the letter Nov. 25 after receiving help from the newly created Pardoned Citizens Assistance Program, which was formed to help recently pardoned people with job applications, providing interest free loans, resolving unexpected legal challenges and more. Co-founders Masood Akhtar and Ed Wall, a former state Corrections secretary, advocated on Vasser's behalf to get the letter from Evers' office.
The response from the FBI stating his rights were restored came just over a week after Evers' letter.
"I'm very grateful," Vasser said, making sure to mention how thankful he is for the help he received from Akhtar, Wall and Evers' office.
Although this hurdle has been cleared, Vasser expects he will continue to face issues trying to become a police officer, which he wanted to become before applying to be a military chaplain.
He was rejected from three law enforcement agencies in Georgia and two in Arizona and Texas because of his felony conviction, despite the pardon.
For now, Vasser got a job as a family advocate working with foster parents and children within the court system in Wichita, Kansas. He moved to Kansas to start the job Dec. 2.
"My biggest concern was being able to find a job, and God has truly blessed me," Vasser said. "I have a job now, and I feel great."
Get Government & Politics updates in your inbox!
Stay up-to-date on the latest in local and national government and political topics with our newsletter.