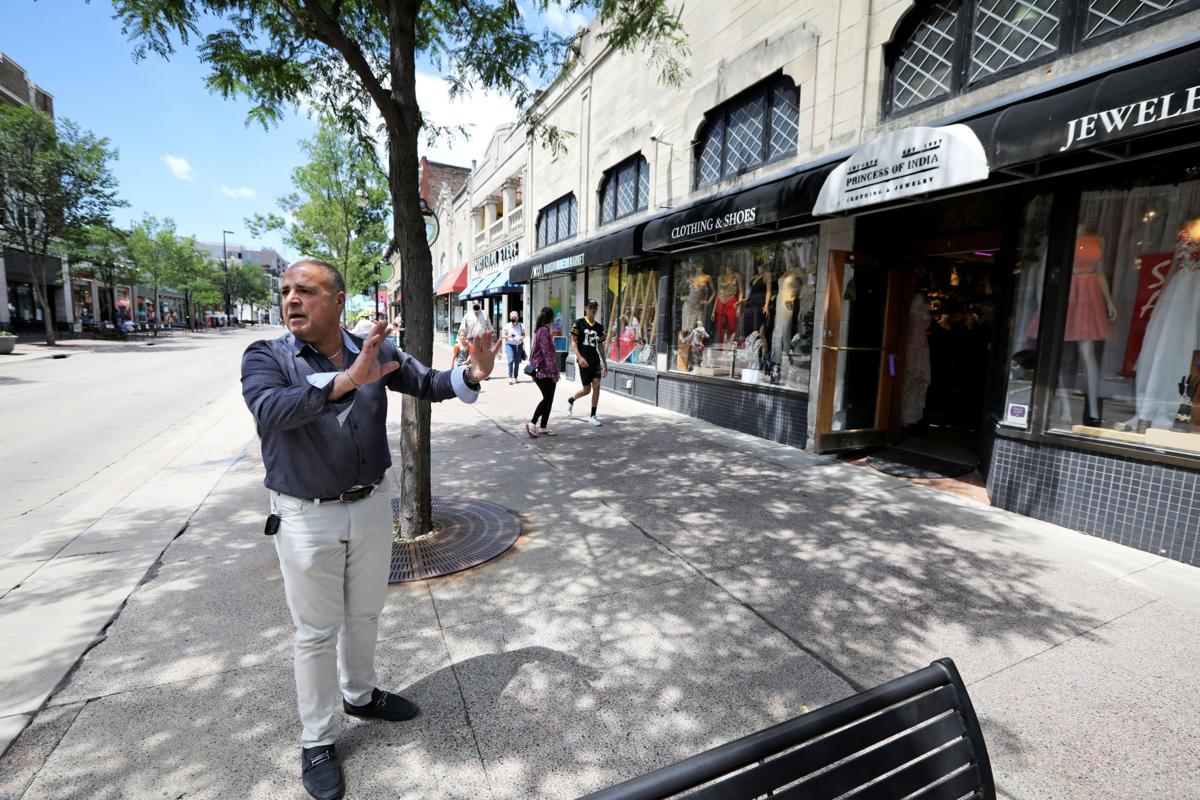 State Street's business and cultural center community leaders are protesting the city's plan to place two large stations to serve bus rapid transit on the city's most famed thoroughfare that's still suffering the effects of the COVID-19 pandemic and racial justice protests.
Currently the city intends to place two of the roughly 50-foot-long, 10-foot-wide BRT stations on Capitol Square and two on State Street and another 30 or so stations on the initial route running essentially from East Towne to West Towne.
Business owners are strongly against an westbound station on the 300 block of the street and officials with the Overture Center and the Madison Museum of Contemporary Art are concerned about a eastbound station on the 200 block.
The business owners and cultural center officials are not protesting BRT, a high-frequency, high-capacity, limited-stop service that would run snazzier, 60-foot-long buses on city streets and dedicated lanes with special stations.
But the scale and station locations on State Street may interfere with views to storefronts, cause safety issues during emergencies, attract negative behaviors and require trees, planters and other street amenities to be moved, they say.
"It's going to hurt us big time," said Abdul Lababidi, longtime owner of Princess of India store, 306 State St., which was looted and damaged during the protests. "It's like they're telling us, we don't want you here."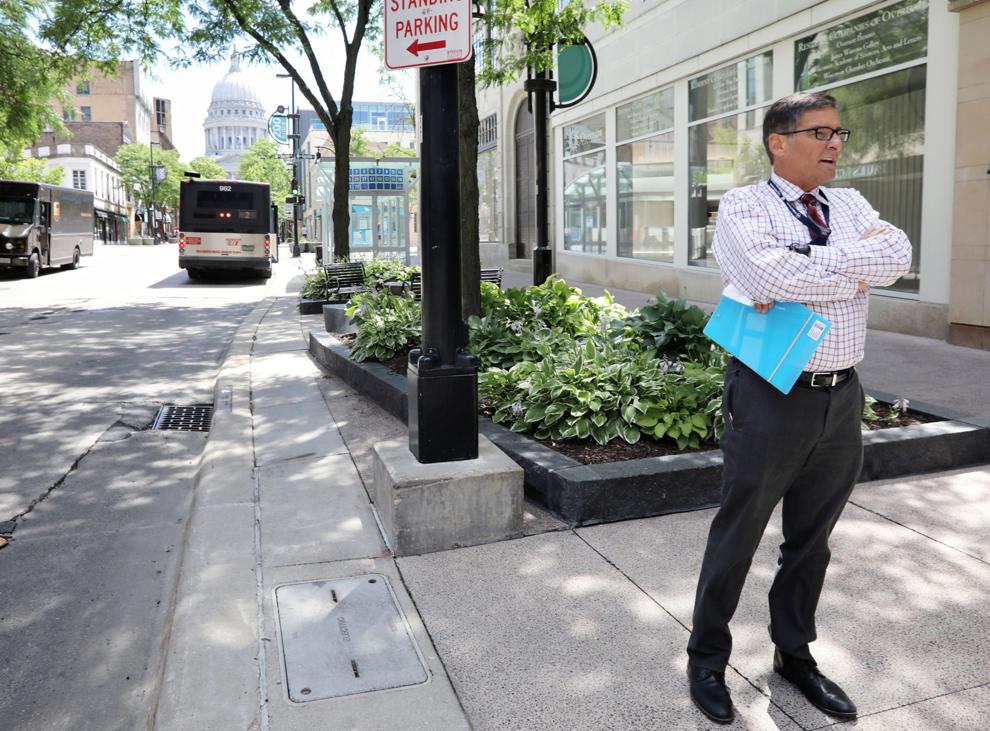 "We do have concerns about the impact on State Street businesses, which are still struggling due to the pandemic, as well as the effect it would have on the culture corridor we wish to develop with engaging, community-facing State Street content," said Christina Brungardt, the Gabriele Haberland director of the Madison Museum of Contemporary Art.
The concerns come as Mayor Satya Rhodes-Conway has rebuffed attempts by Downtown interests to remove existing bus routes and the BRT route and other limited vehicle traffic from State Street to make it a true pedestrian mall.
The mayor said she's committed to BRT running on the Square and State Street, and believes it can be a boon for businesses.
"We want first-class transit to make our Downtown accessible to all," she said. "State Street is part of the cultural heart of the city. BRT will directly connect it to over 80,000 residents and 120,000 jobs. A quarter of a million people boarded buses on upper State Street in 2019 — many patronizing State Street's businesses. The number of shoppers and commuters will surely increase with rapid transit."
The city, meanwhile, is listening to concerns and exploring design options and station locations to minimize impacts, transportation director Tom Lynch said.
"Our staff and consultants are already working with stakeholders on locations and are planning on reducing the size of the stations on State Street," he said. "We believe that the end result will not be as impactful as many people think."
Bigger than anticipated
The city has been establishing a BRT route for some time but the size of the stations seems to have taken some by surprise.
In March 2020, the City Council and Greater Madison Area Metropolitan Planning Organization approved a preferred alternative route that includes BRT buses running on State Street from Gorham Street to Capitol Square.
But Downtown Ald. Mike Verveer, 4th District, said he was under the impression that stations would be similar in scale to those now on the Square and State Street.
A city design competition that attracted 61 submissions outlined perimeters for stations, which would be 60 feet long with those on curbsides 10 to 12 feet wide, and all with 14-inch raised platforms and ramps 5 to 15 feet long, a roof covering the entire platform, seating, a fare kiosk, real-time arrival sign and other amenities, and costing no more than $300,000 apiece.
The stations have to be large so riders can board at both doors of the elongated buses and to also hold all the amenities.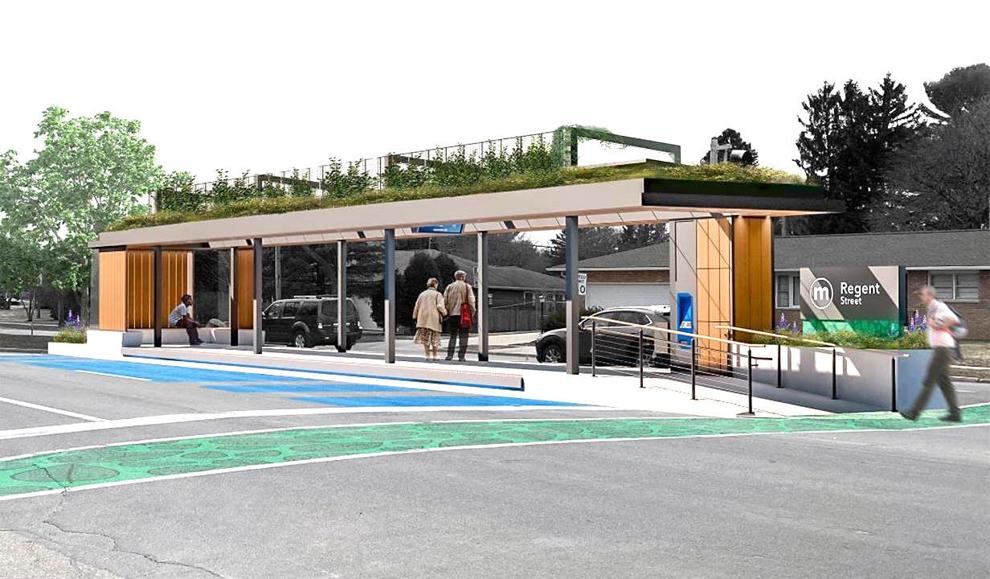 In late May, the city's Urban Design Commission chose a submission by Kenneth Casper with a roof of native plantings that would funnel rainwater to ground-level rain gardens, a skylight, a partially enclosed wind shelter at one end of the station, and programmable LED lights that could change colors.
The design has been handed over to a consultant, which will make tweaks based on what's ultimately determined feasible to build, officials said. The city is aiming to make the stations context-sensitive, perhaps 50 feet plus ramp, in constrained places like Capitol Square, where they would be located on Main and Mifflin streets, and State Street, Lynch said.
Minimizing impacts
Verveer said he's "extremely concerned" about the scale and location of the stations on the Square and particularly State Street, and that he "doesn't know of a single, solitary person or institution that's receptive of having them in front of their property."
The prototype, while fine for East Washington Avenue or Mineral Point Road, is "wholly inappropriate" for Capitol Square and State Street, especially because there's already great competition for limited terrace space, he said.
"Every neighbor I've spoken to is for BRT but not at the sacrifice and expense of business closures," said Carmelo Alfano, owner of Madison Modern Market, 310 State St. "We mainly rely on our window displays to capture people walking on our side and the other side of the street. A good percentage of customers come in mentioning seeing something they liked in the window. The bus stop would effectively cover my windows to potential shoppers. My business model did not include a bus shelter directly in front of my store."
MMoCA has actively pivoted in the last year to make sure its windows inspire the public and provide a platform for artists and the community, and is also planning a sculpture specifically designed for public viewing, Brungardt said.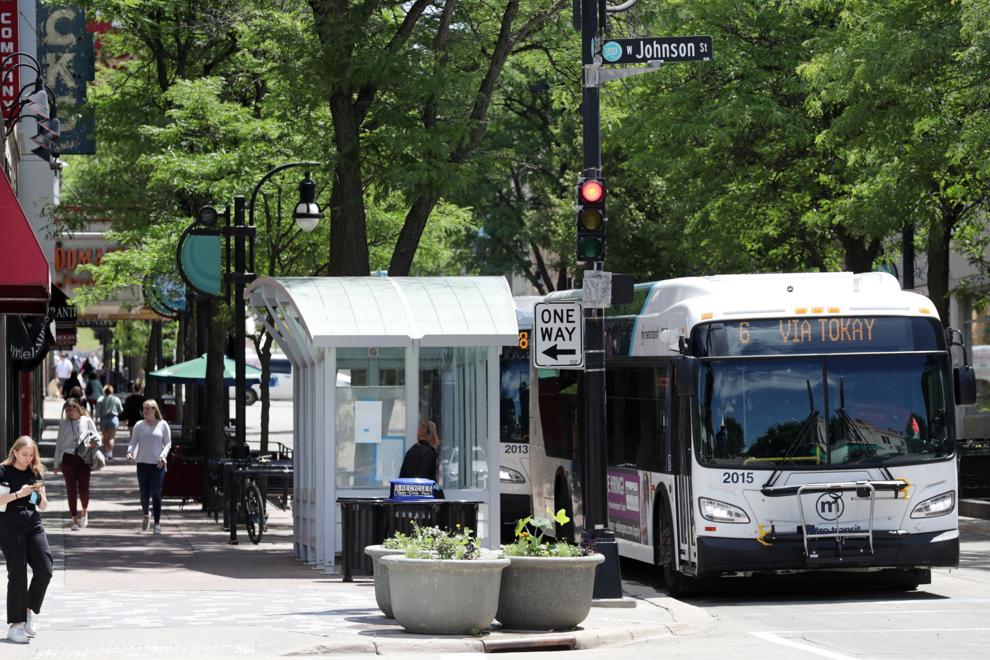 Christopher Vogel, chief financial officer at Overture Center, voiced another concern.
"We agree BRT will be a great service for our community; however, we do have concerns about a BRT station located on the 200 block of State Street," he said. "The Orpheum, Overture Center, MMOCA and Comedy Club on State host large crowds; we're concerned about stations blocking venue entrances in the event of an emergency. Safety during an emergency, such as an evacuation or fire, is our primary concern."
The city could have riders use only one door on the Square and State Street, which would allow smaller stations, and/or relocate them off State Street to adjacent streets as they enter or leave that part of the route, Verveer said.
The city, Lynch said, is exploring how to minimize impacts to businesses and for the loss of trees, planters and other amenities.
"We are working to preserve as many of these features as possible — and believe impacts can be kept to a minimum," Lynch said. "However, this is a $160 million dollar infrastructure project that spans 15 miles. It is one of the most ambitious transportation projects the city has ever undertaken. There will be some impacts that are unavoidable."
[Editor's note: This story has been updated to correct which direction buses using the proposed BRT stations on State Street would travel. The station in the 300 block of the street would serve westbound buses, while the one in the 200 block would serve eastbound buses.]
Police protests: How Madison answered the police killing of George Floyd, in photos
Protester confronts officer, May 30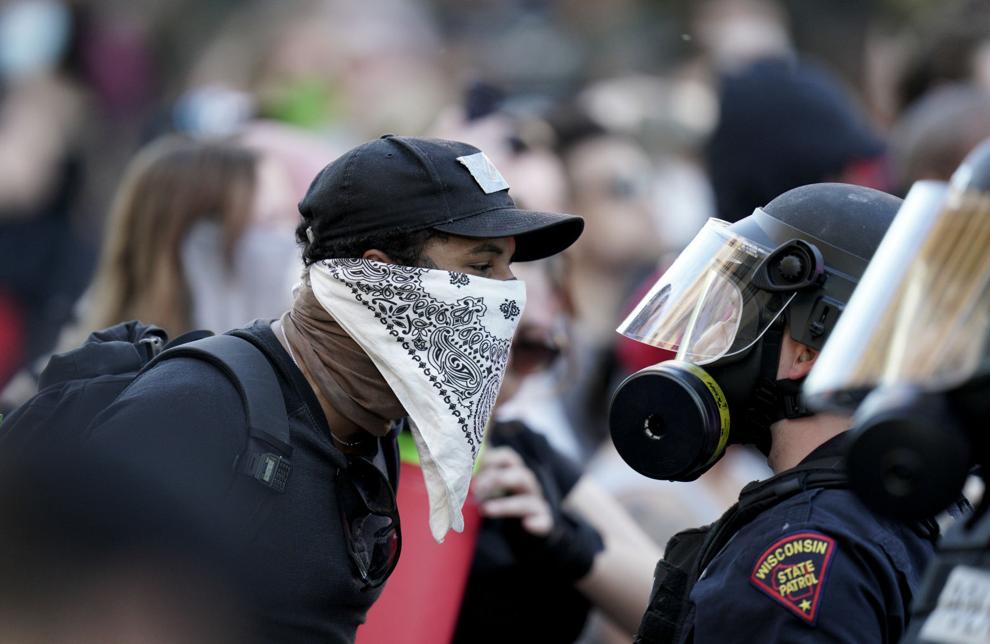 Madison protest turns destructive, May 30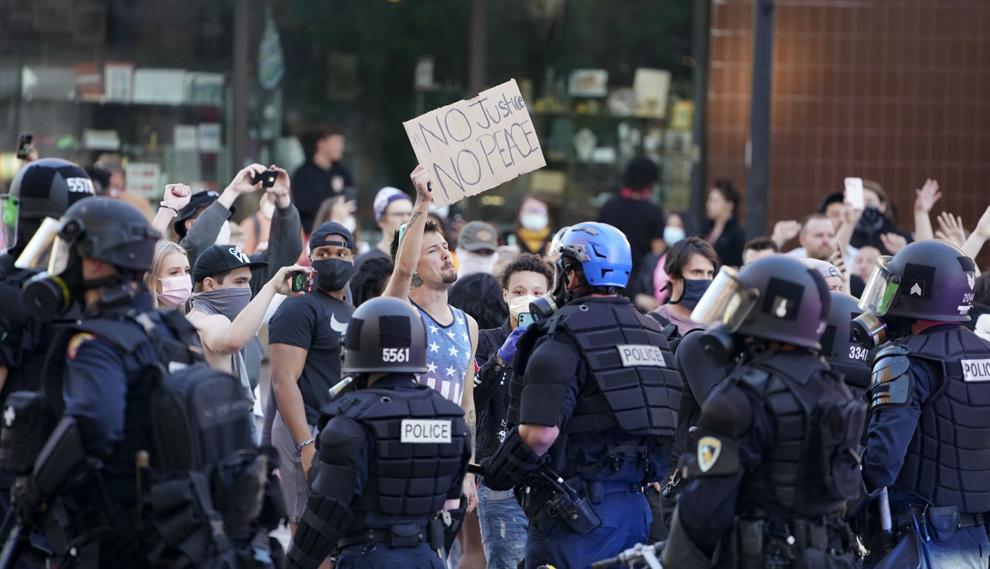 Police spray protesters, May 30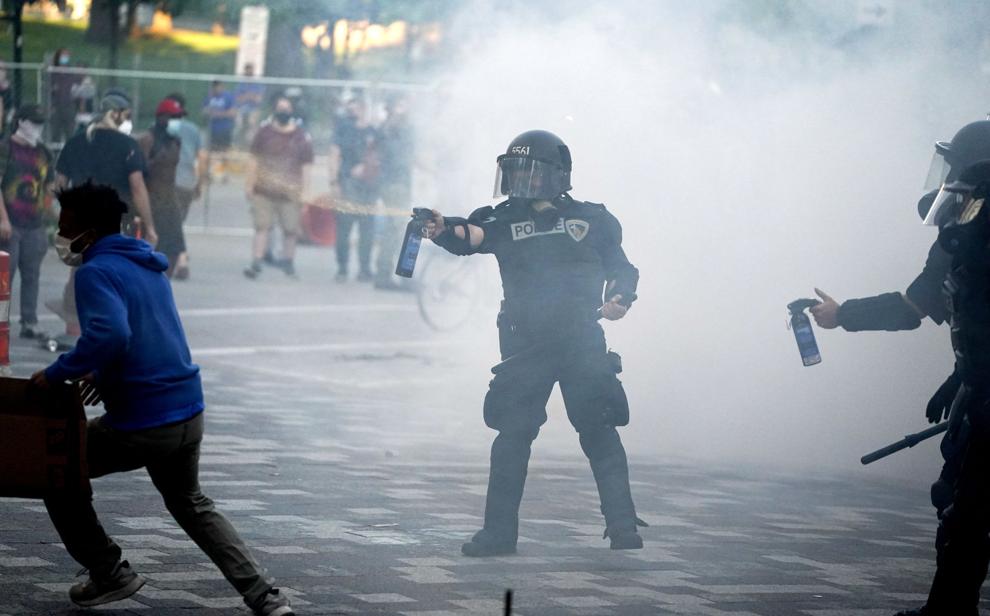 Effects of tear gas, May 30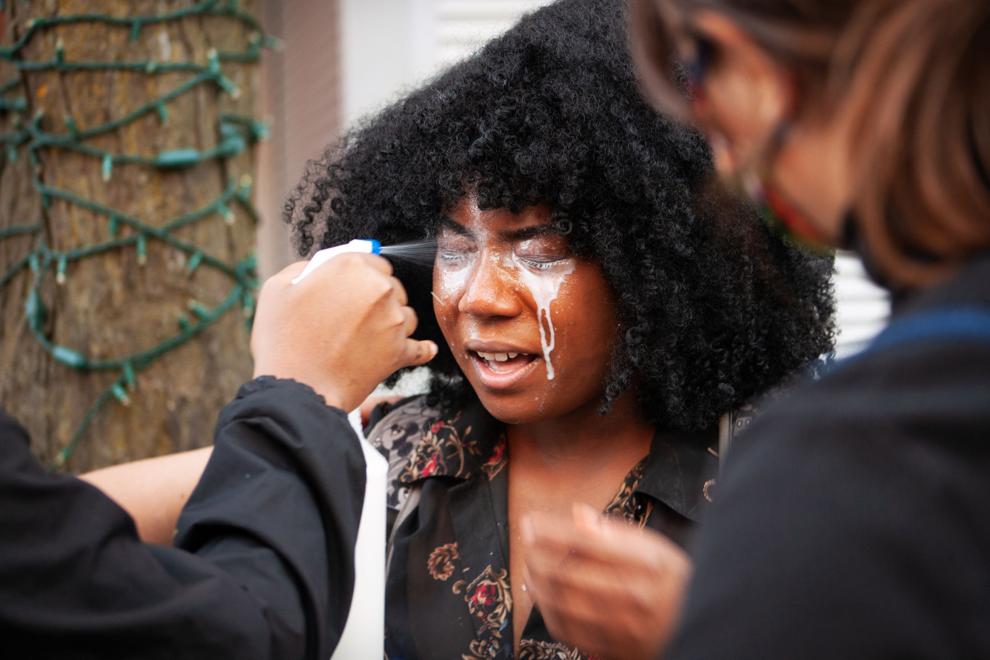 Medical station, May 30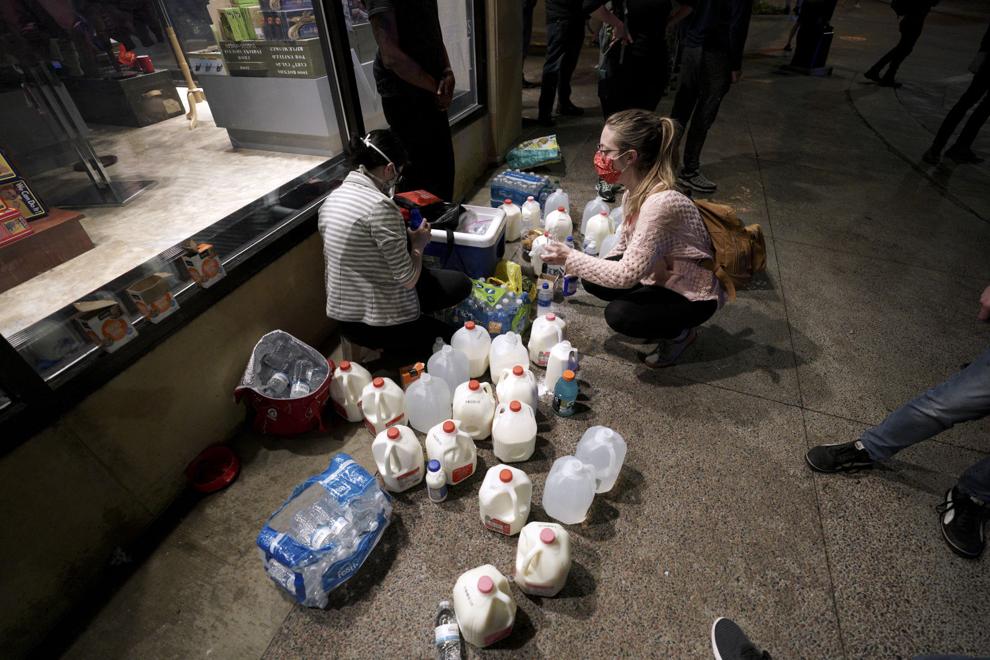 Standoff with police, May 30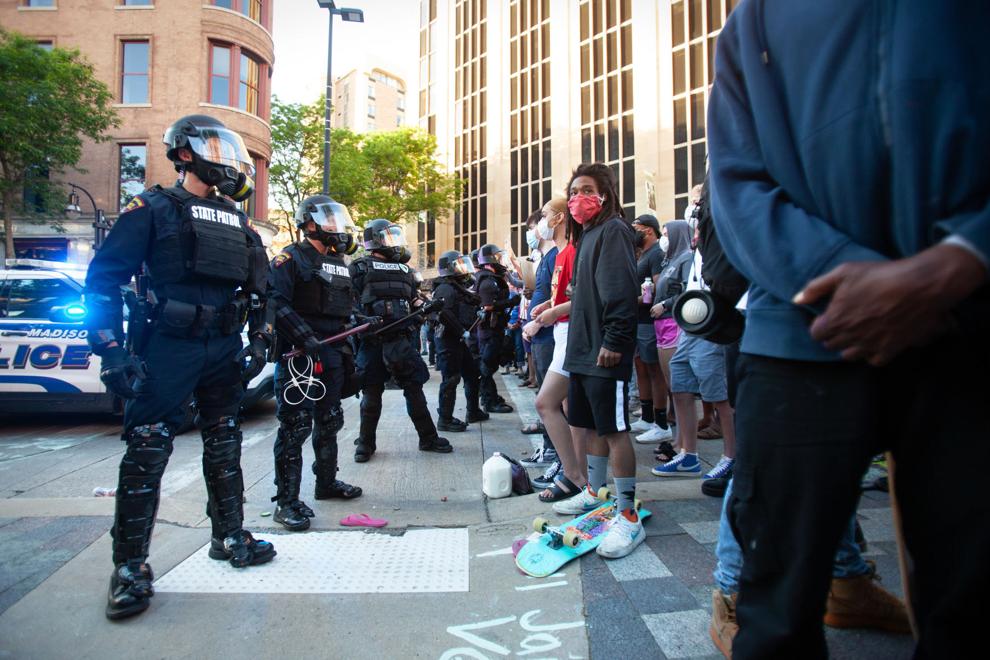 Protesters meet police, May 30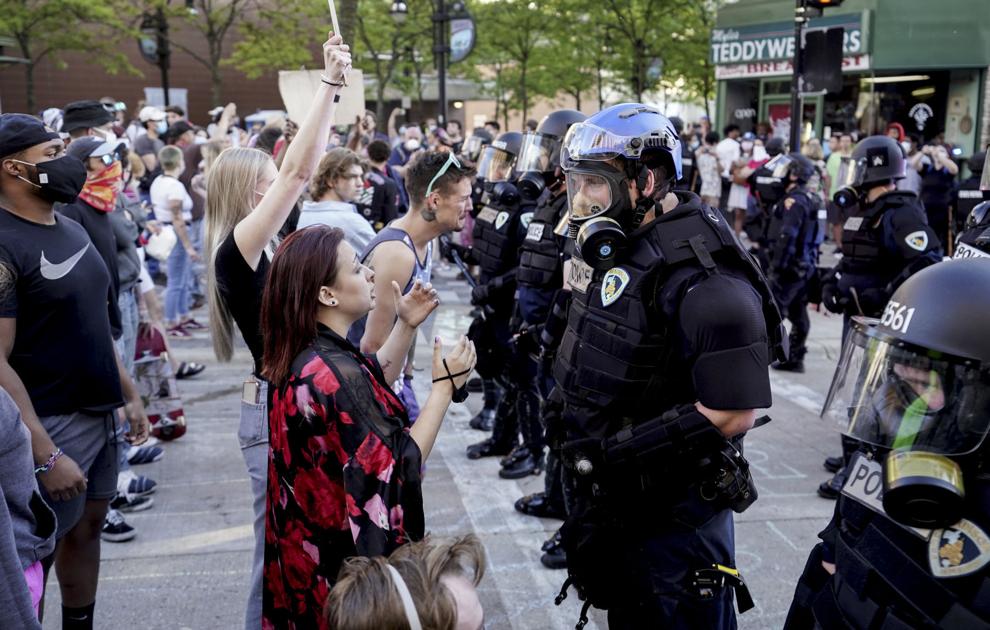 Madison protest turns destructive, May 30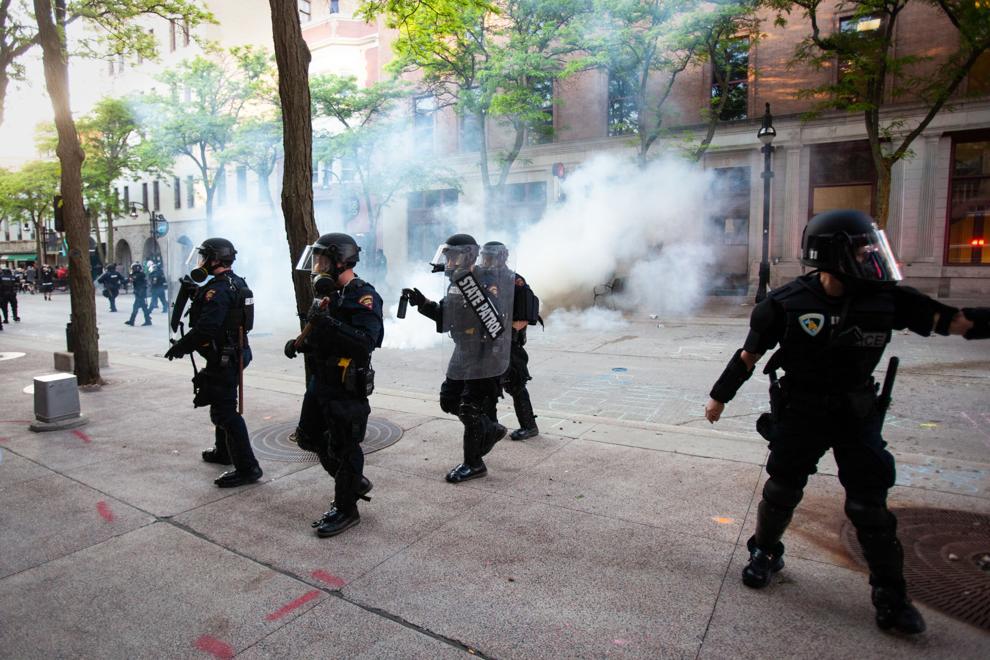 Mayor condemns violence, May 30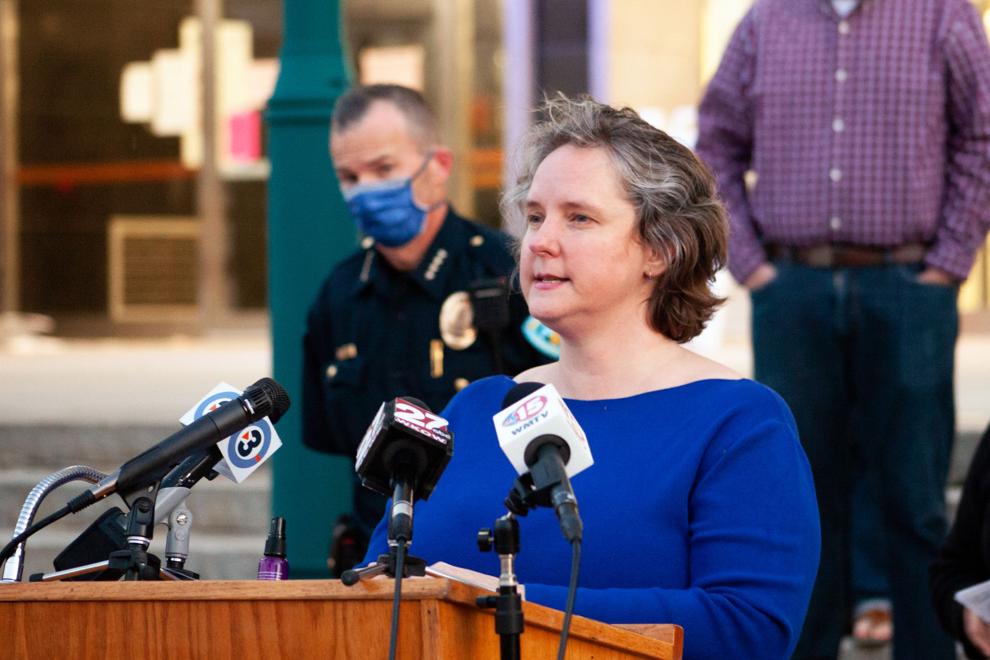 Protests May 30, 2020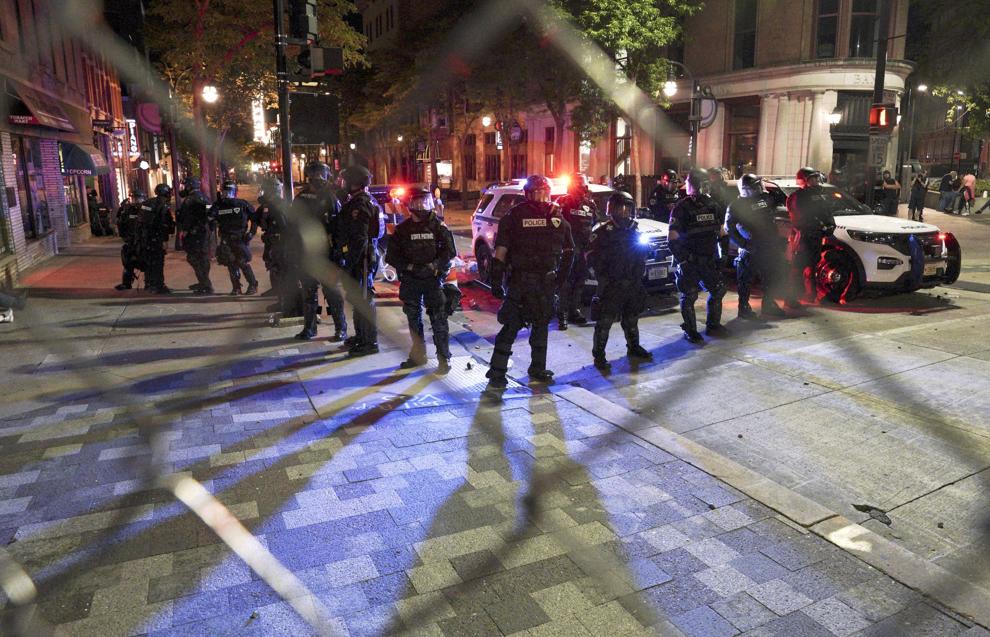 State Street press conference, May 31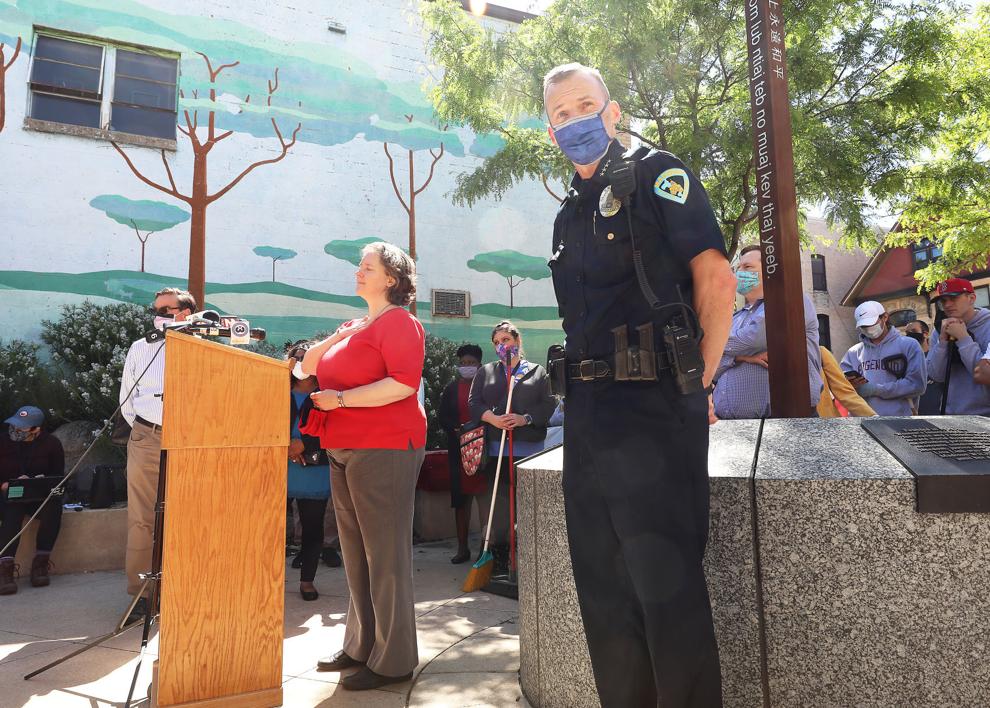 Protests against police, May 31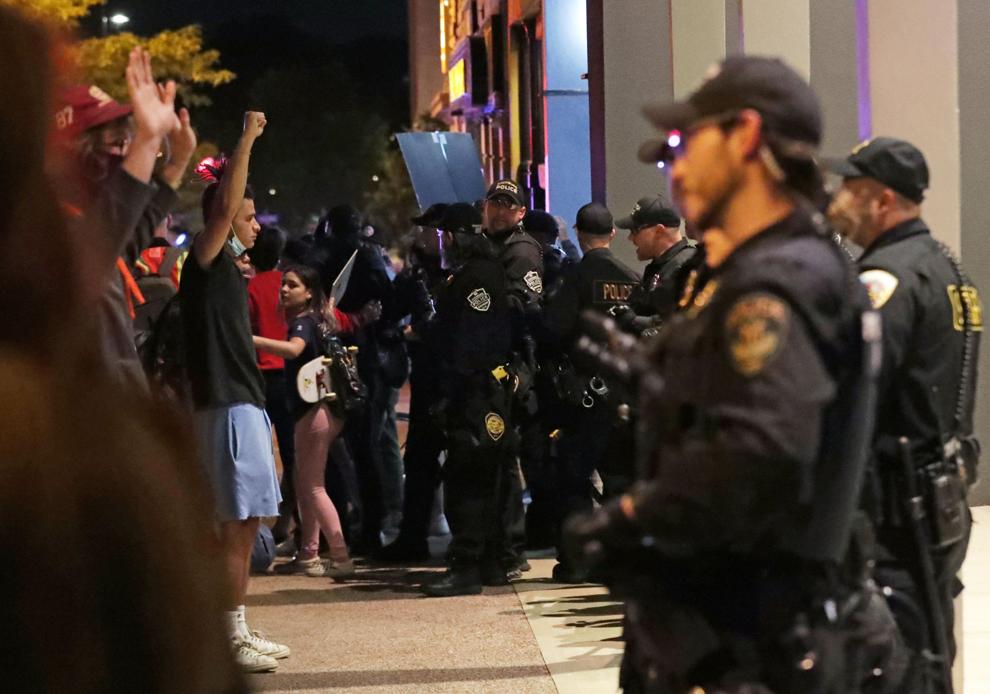 Second night of protests in Madison, May 31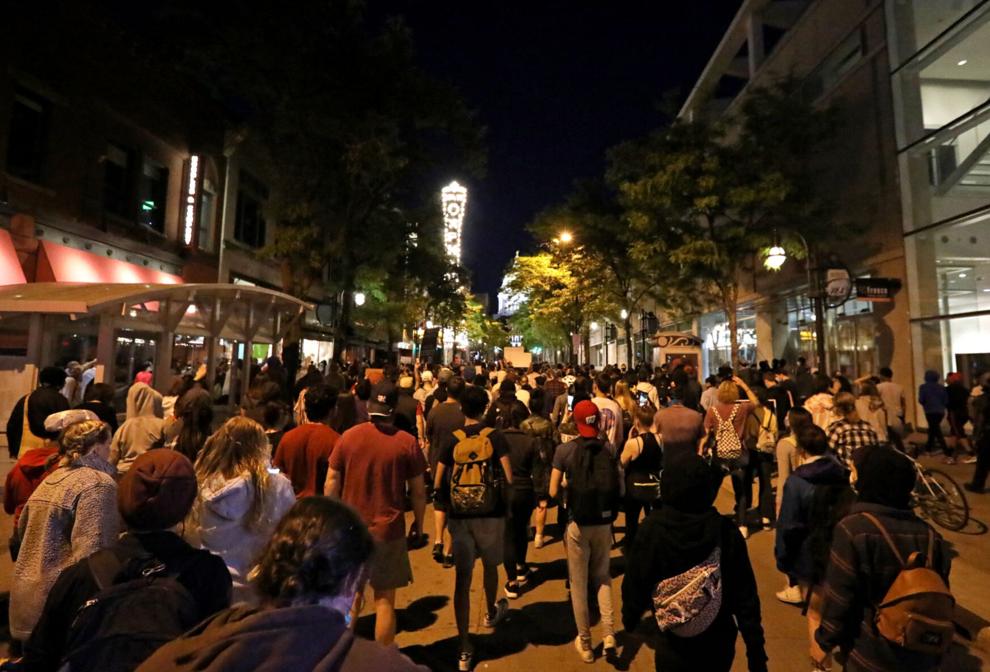 Cleanup after damage Downtown June 1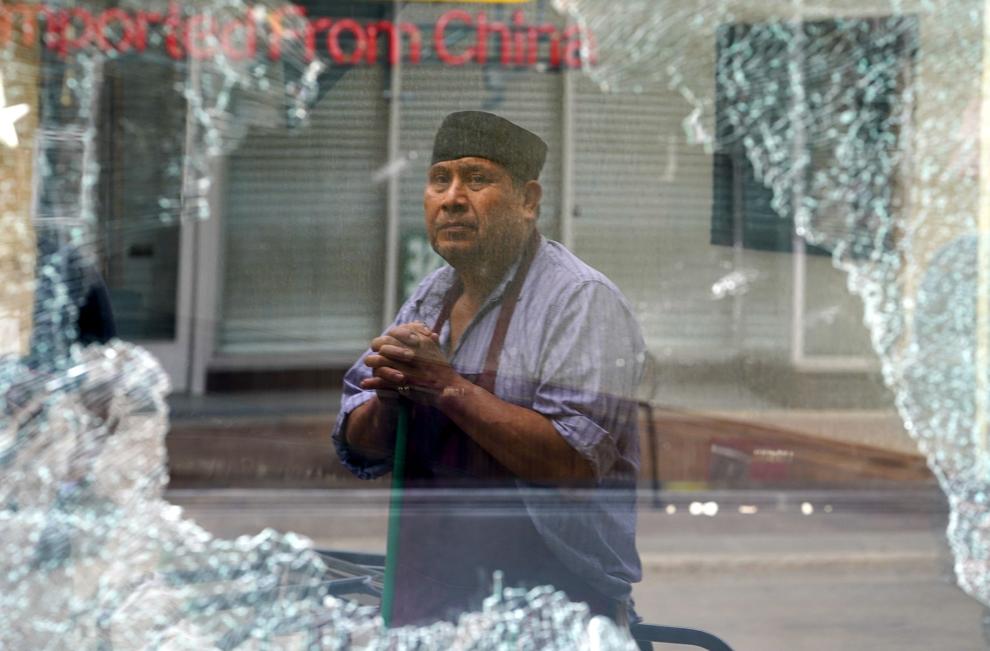 Cleanup after latest damage Downtown, June 1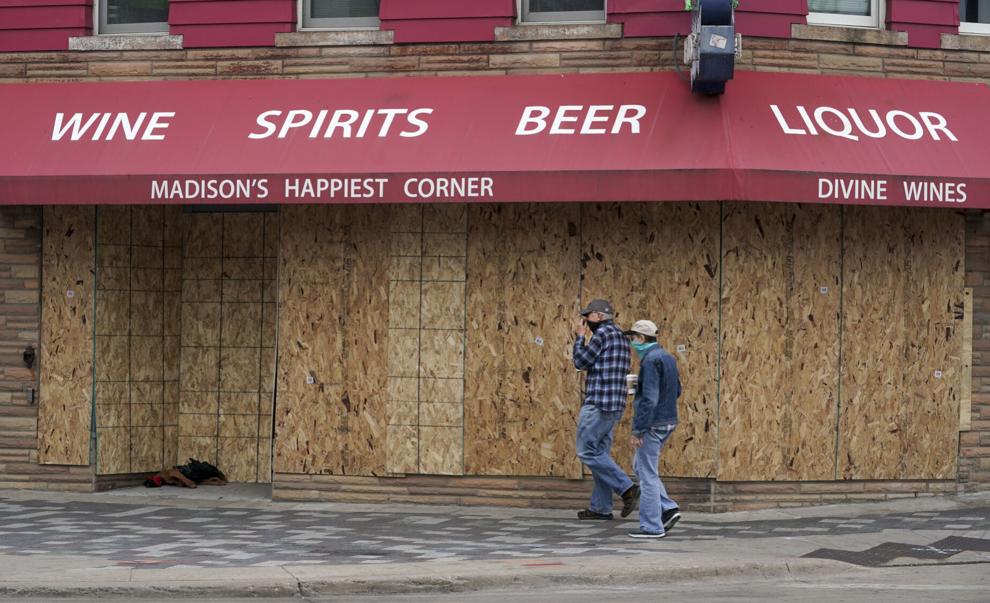 Disrupting traffic, June 1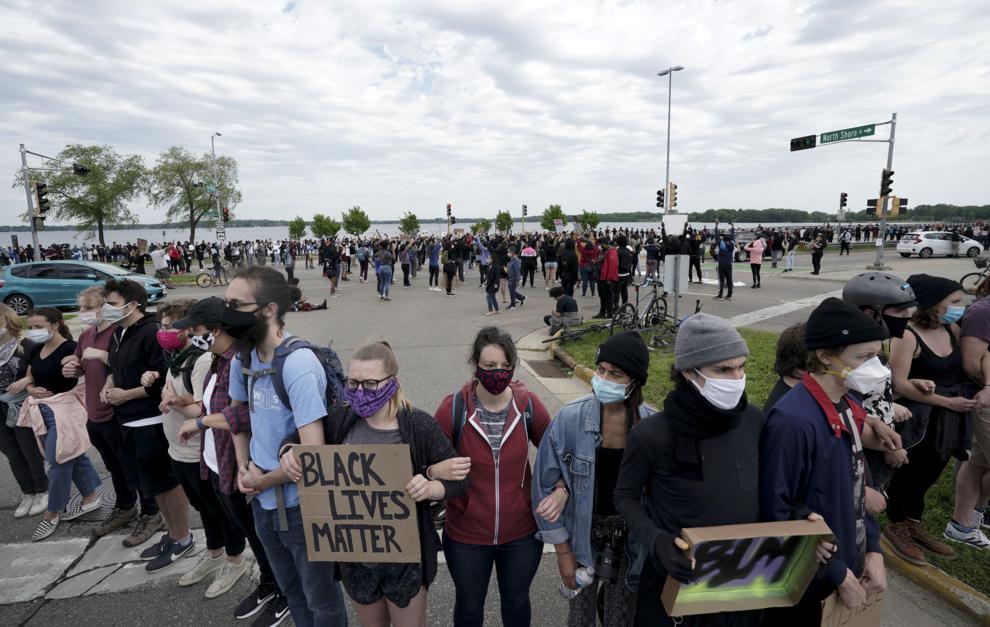 John Nolen Drive shut down, June 1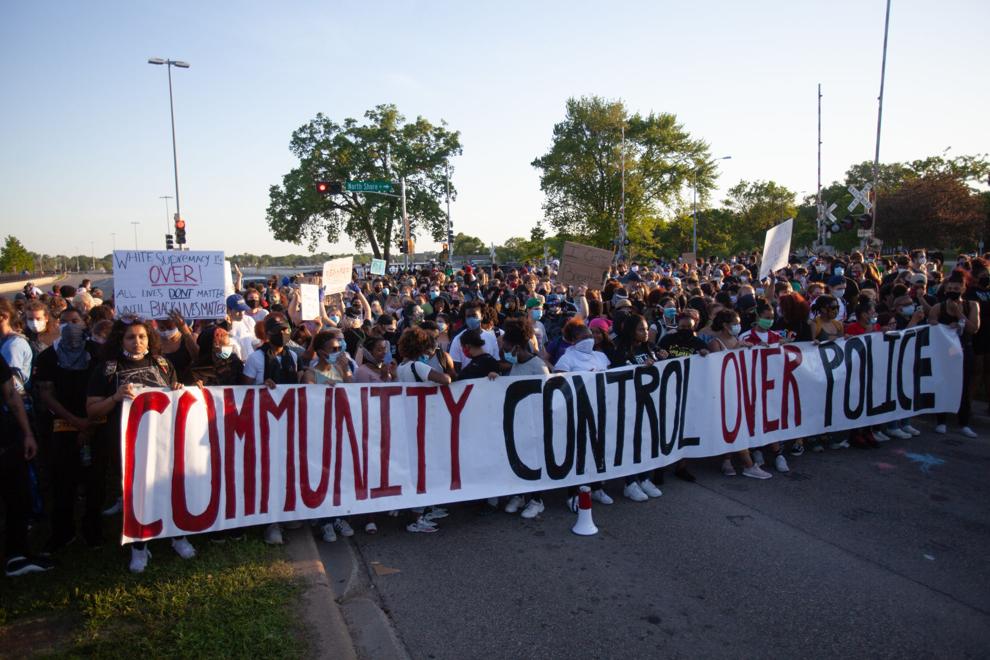 John Nolen Drive shut down, June 1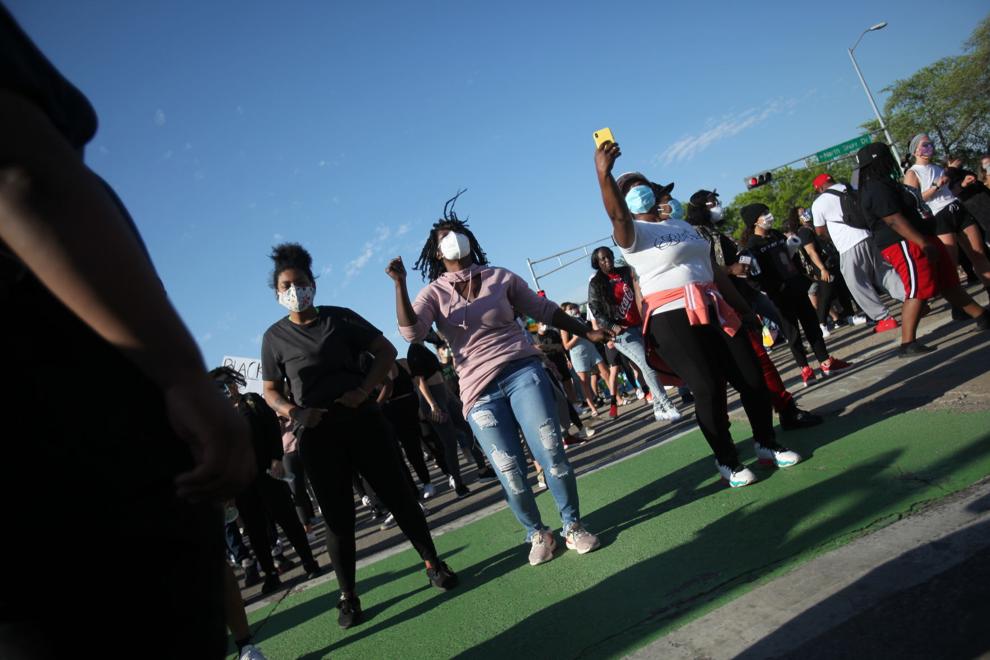 Outside police building, June 1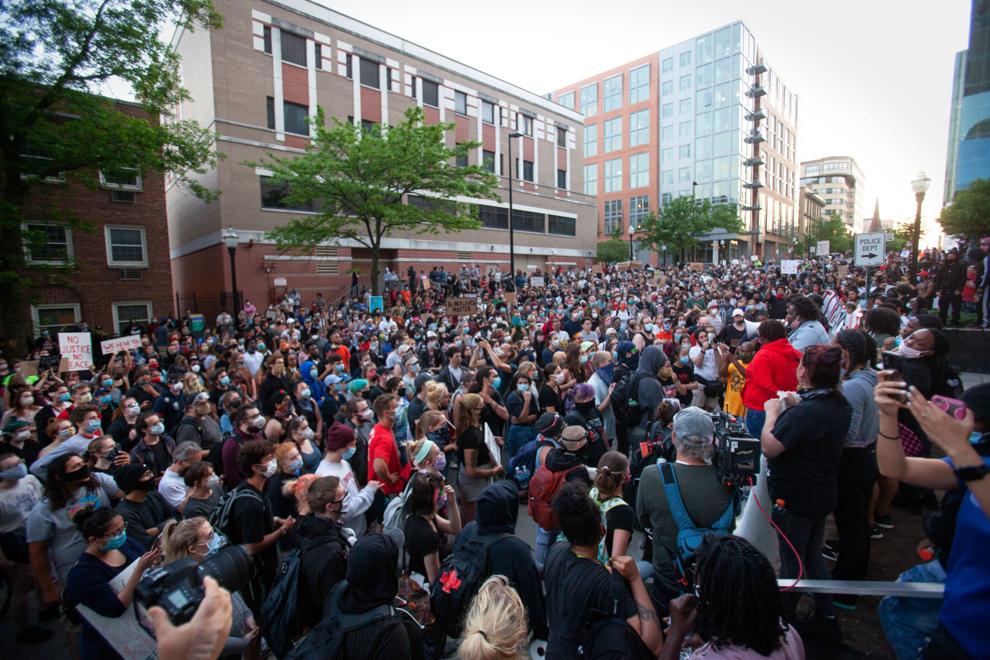 Agitators spark violence, June 2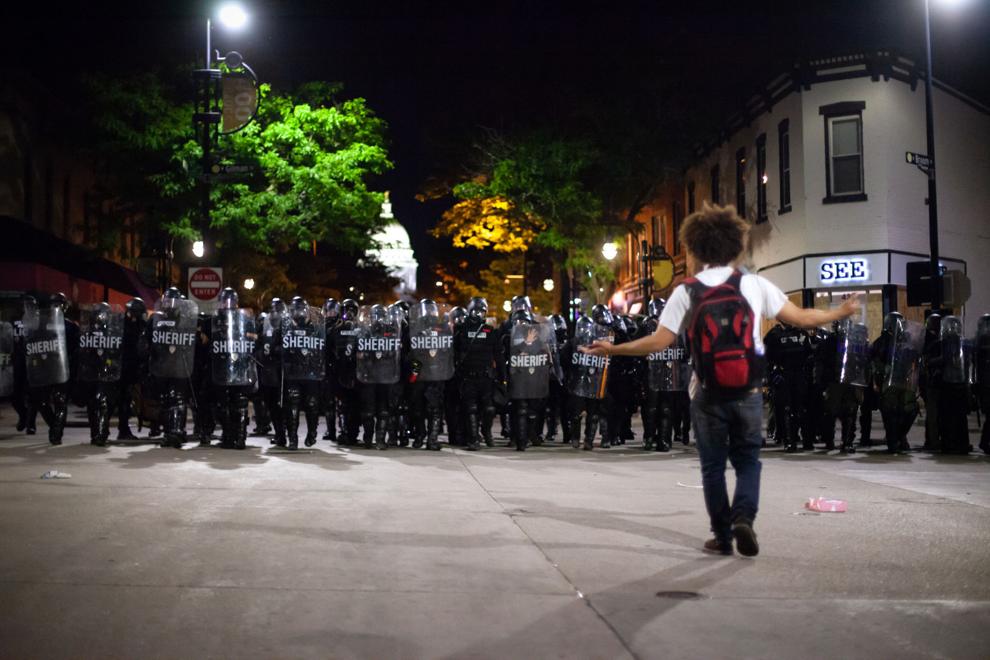 Agitators spark violence, June 2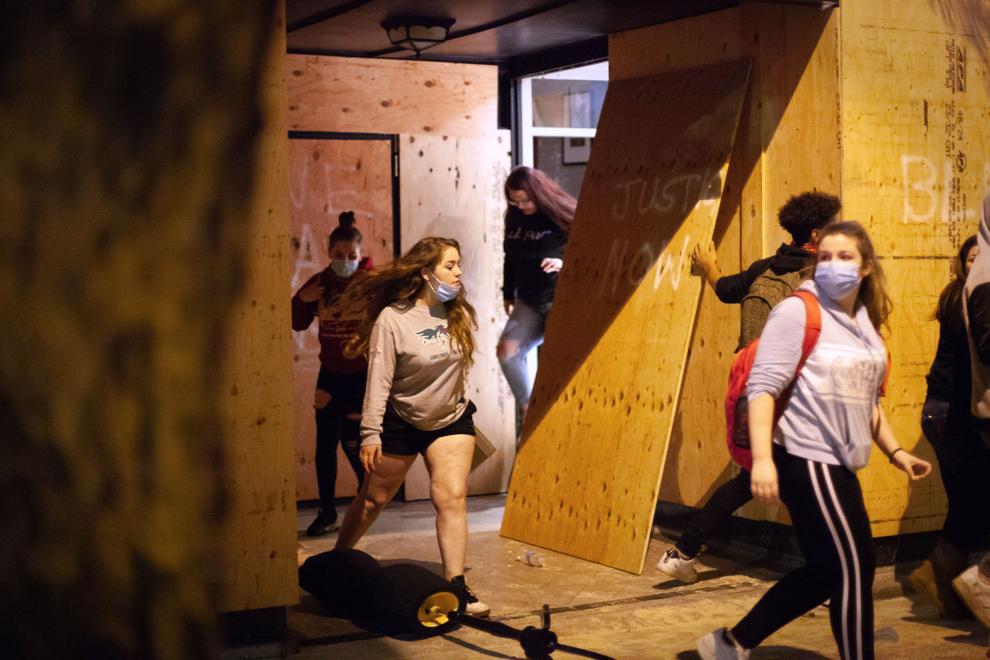 Businesses boarded up, June 2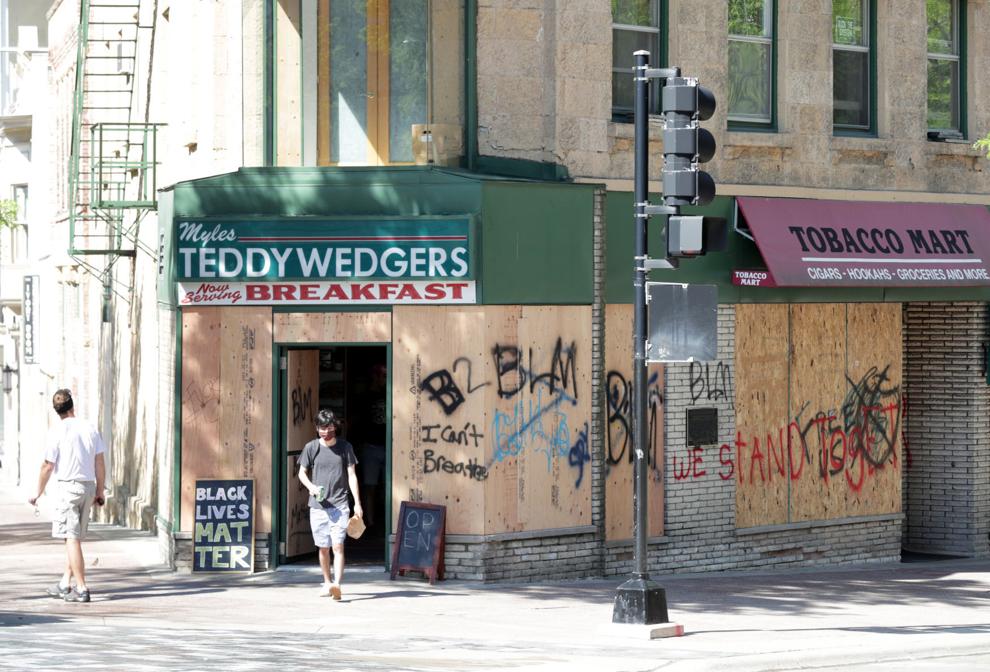 Clean-up of property damage, June 2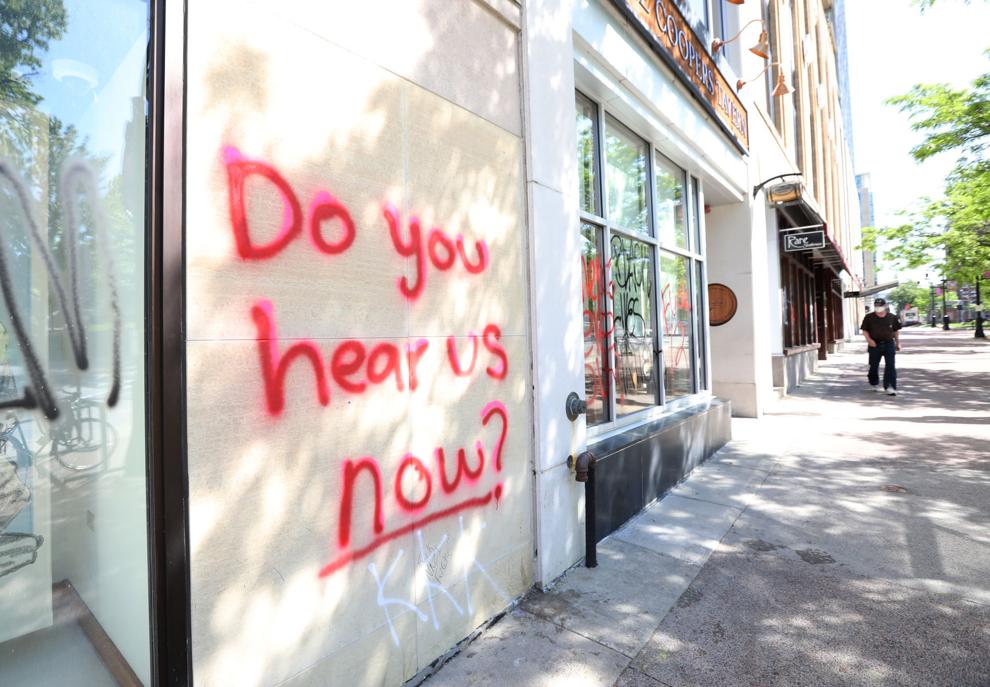 Painting murals, June 2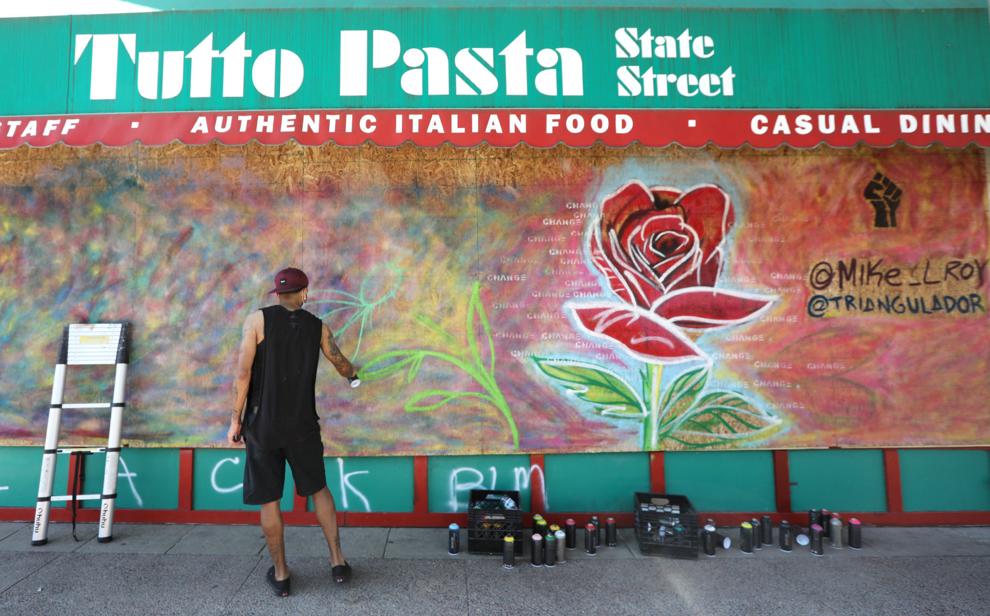 Braving the rain, June 2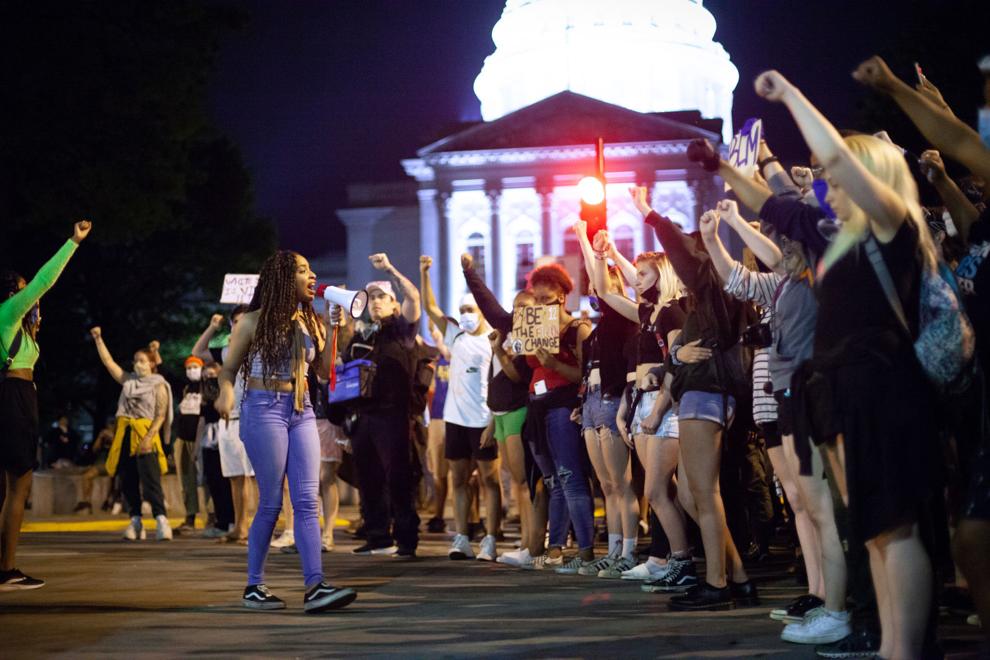 Lighting candles, June 3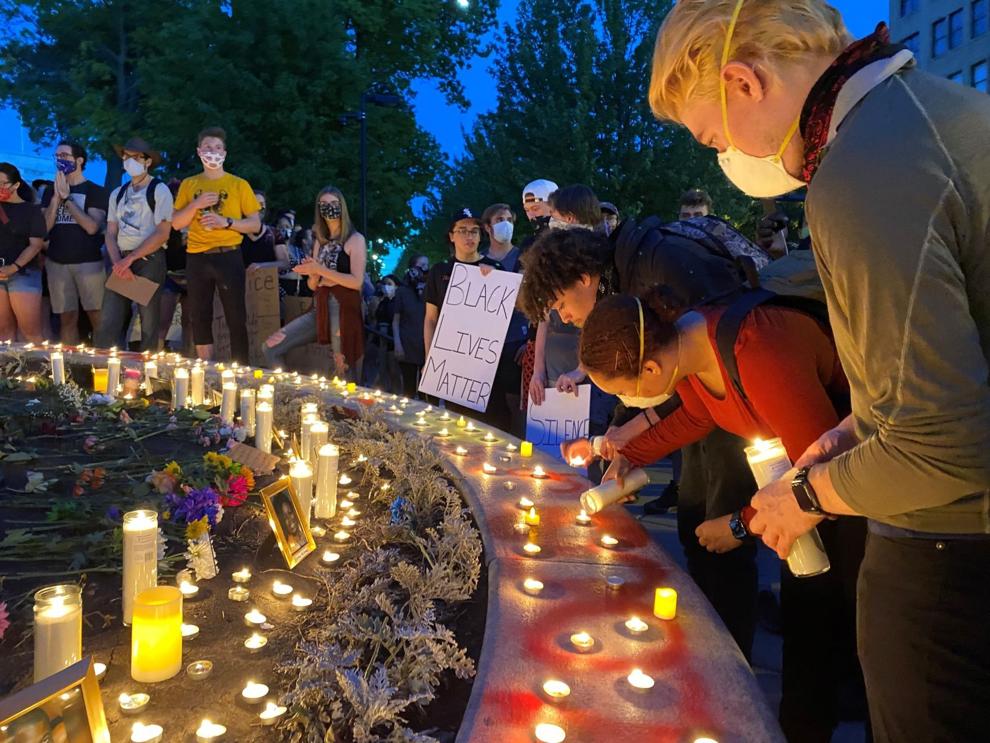 Speaking to crowd, June 3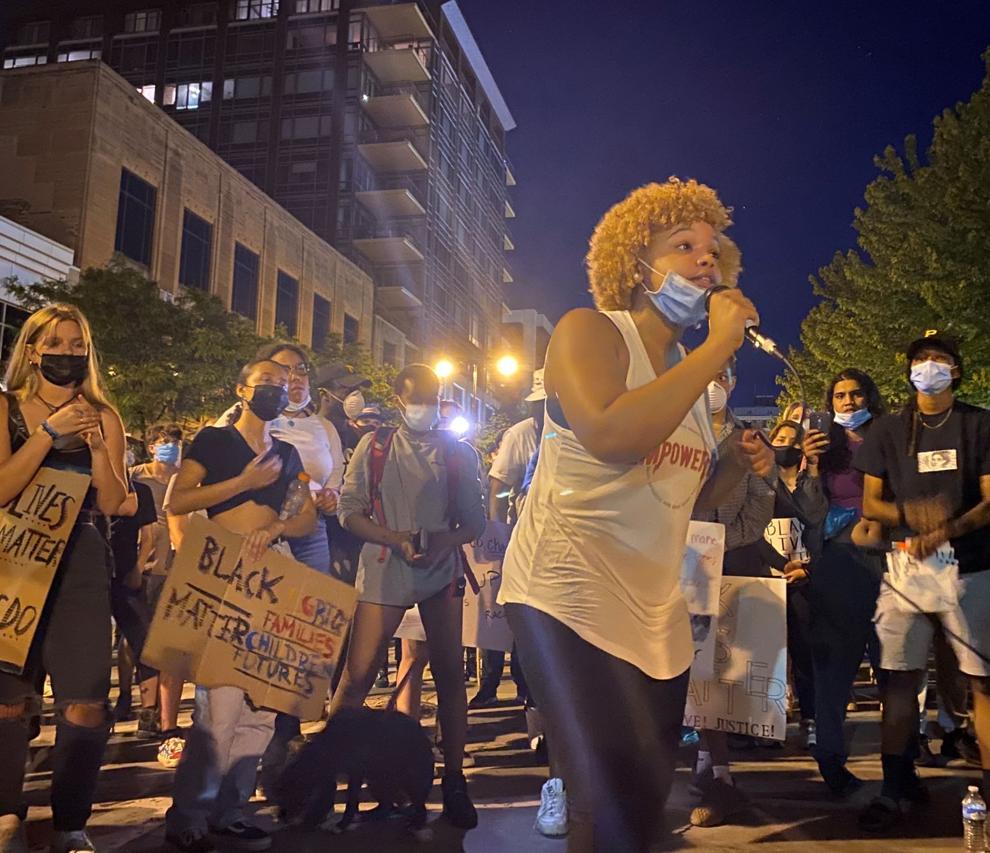 Registering to vote, June 4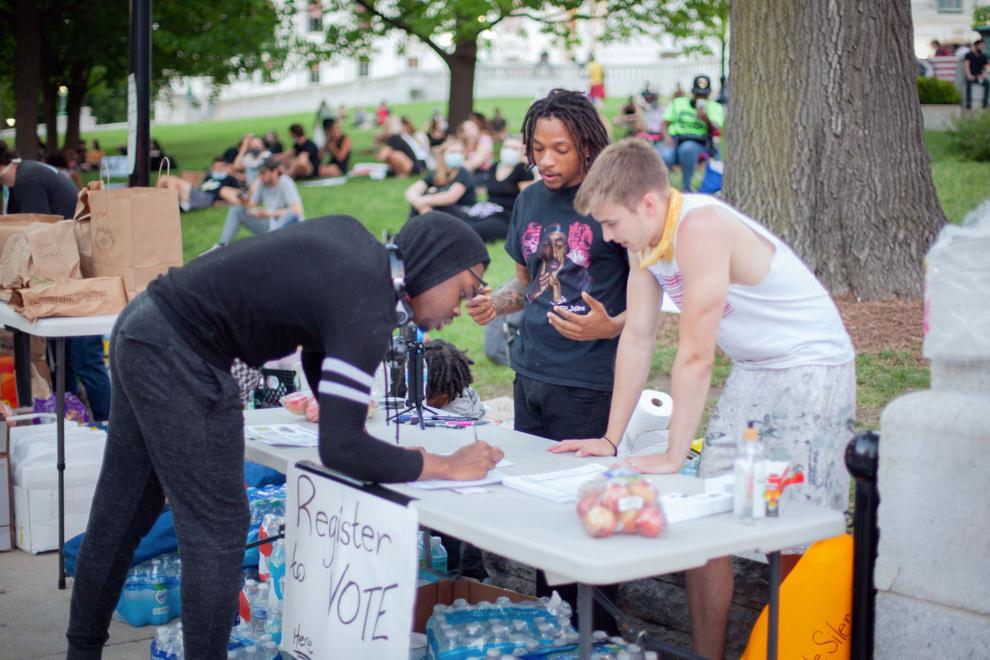 Alter to those lost, June 5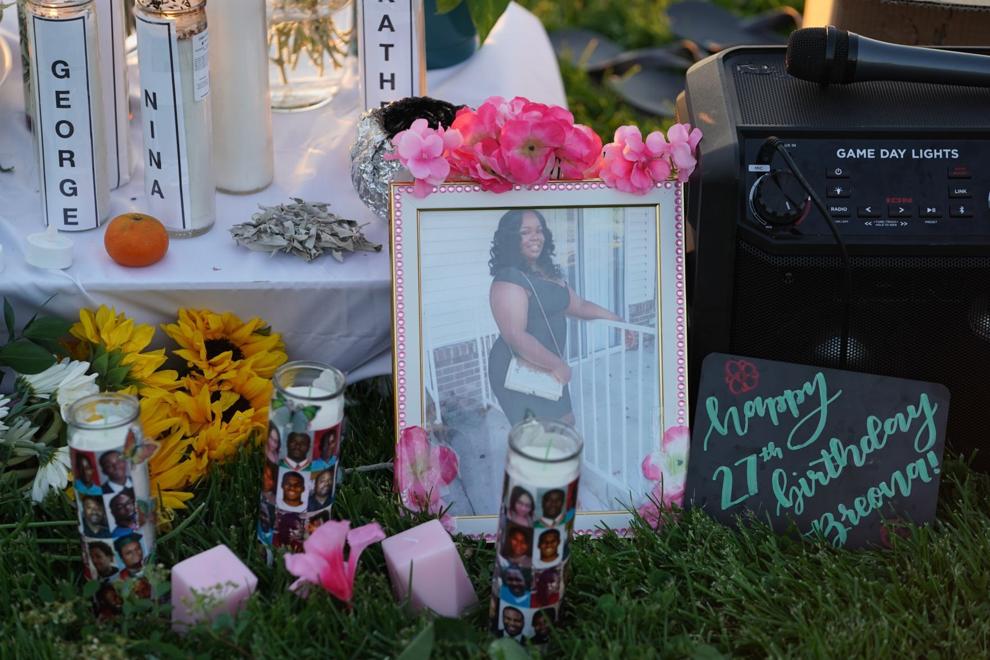 Happy birthday to Breonna, June 5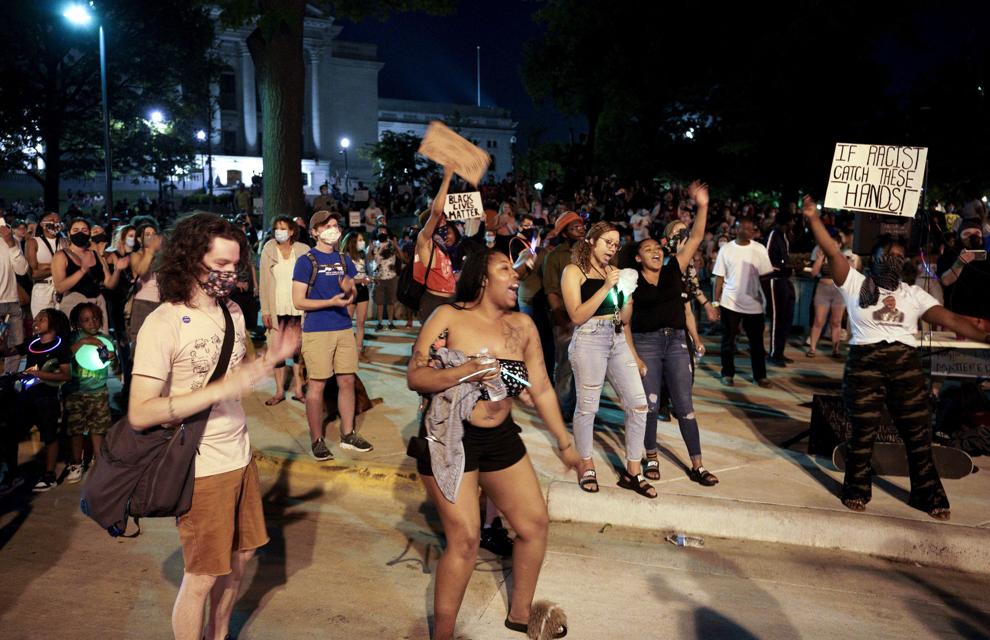 AACC Black Lives Matter Solidarity March, June 7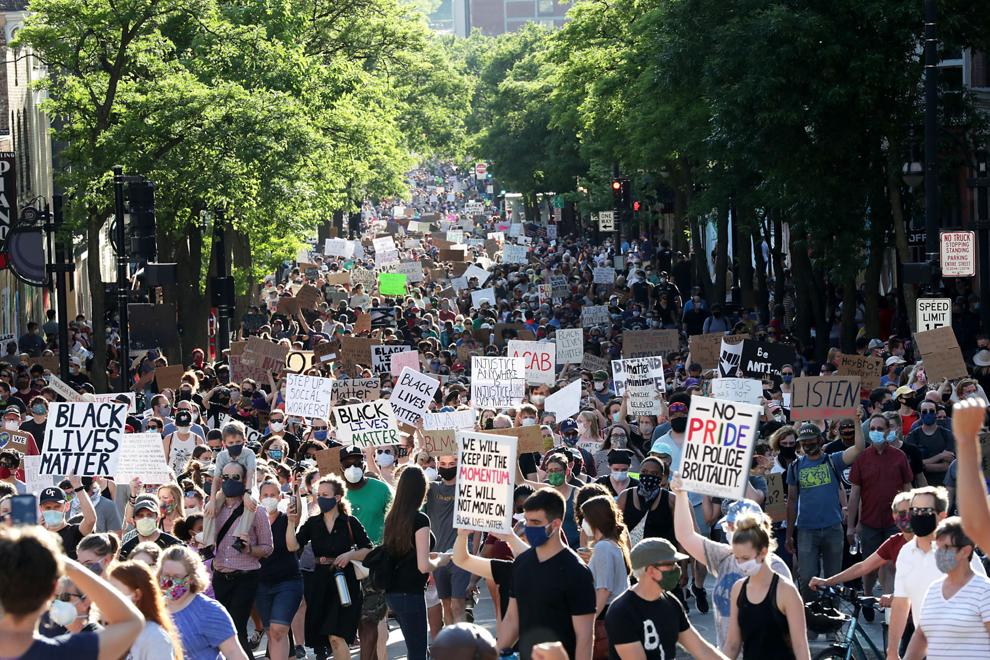 AACC Black Lives Matter Solidarity March, June 7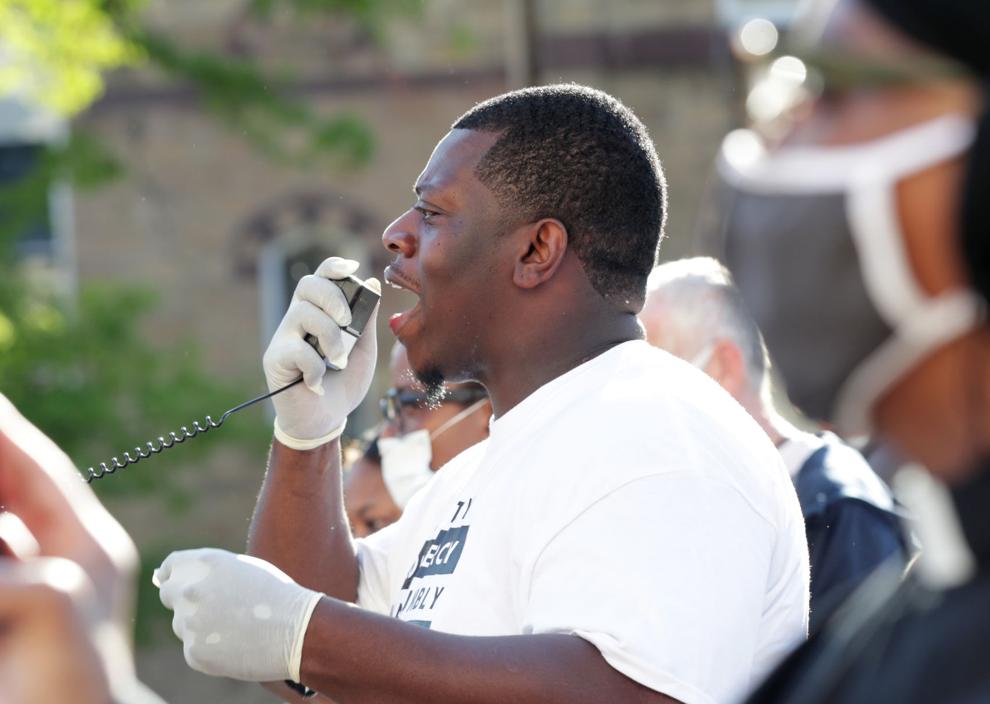 Taking a knee, June 8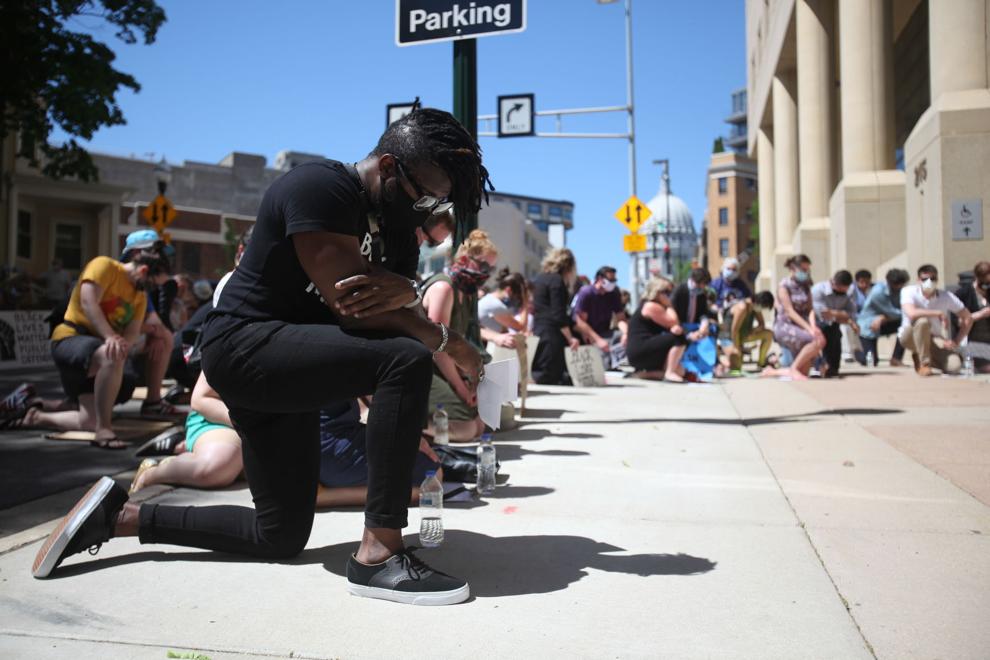 Defund police, June 8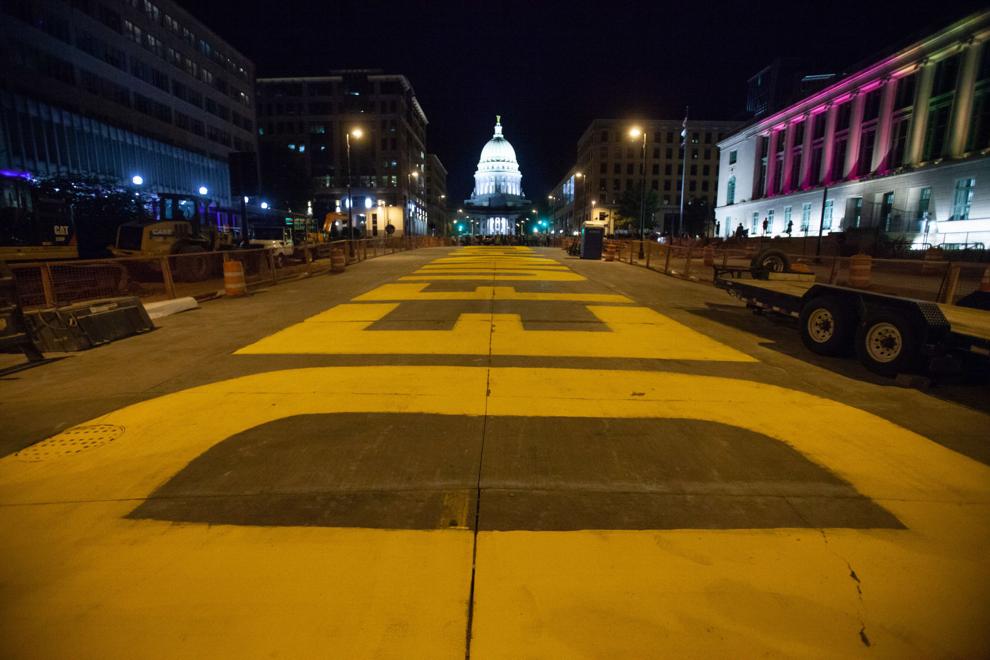 Youths fueling nighttime protests, June 8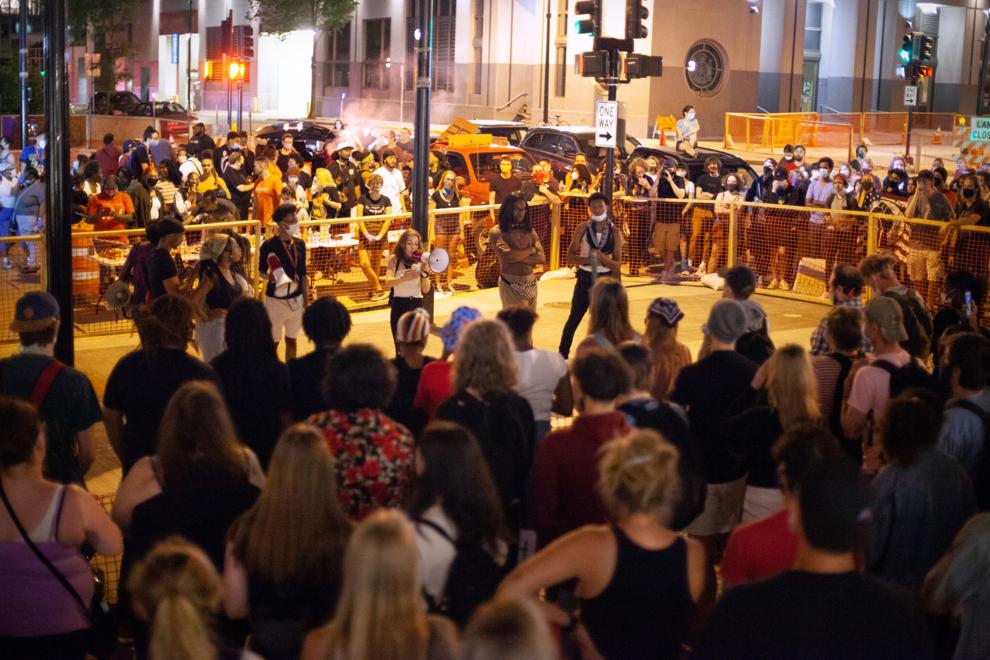 Closure note, June 16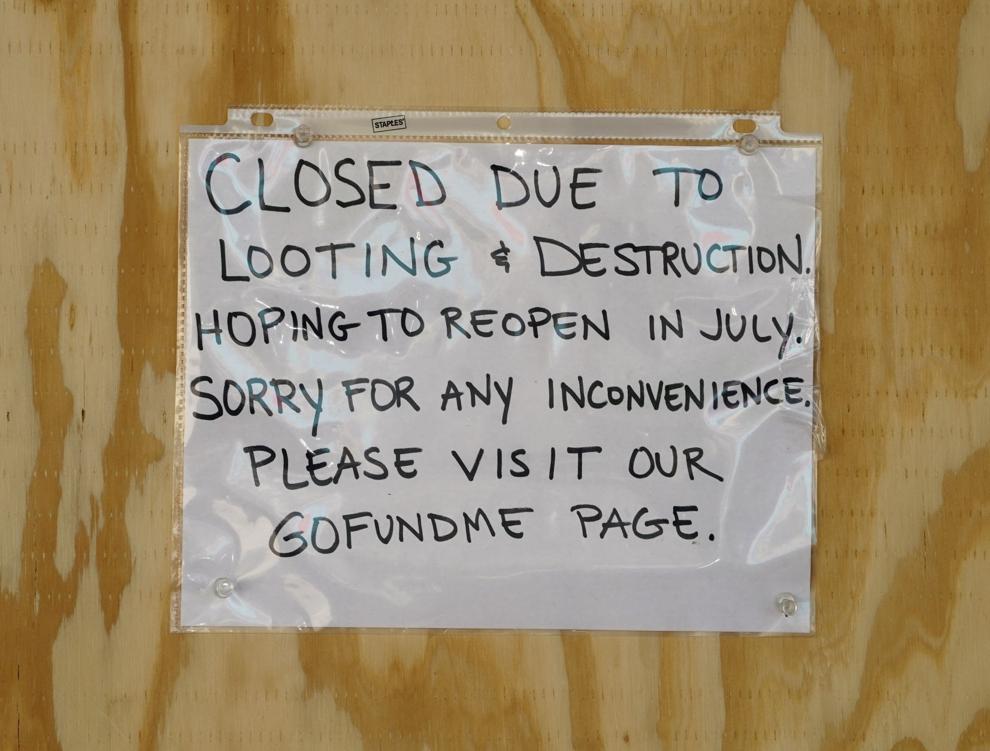 Blocking traffic, June 17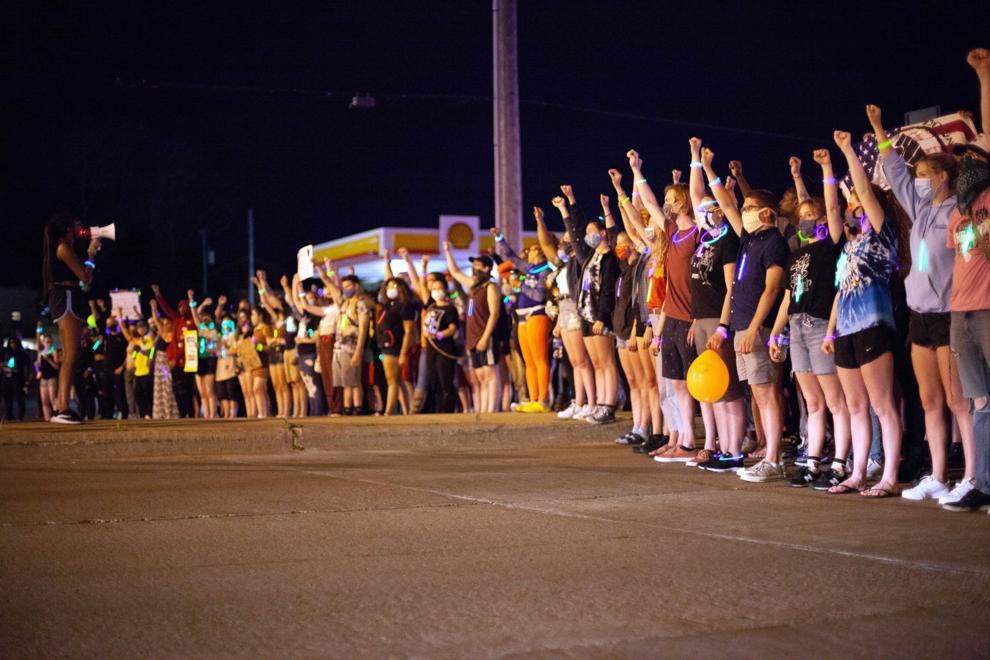 Glow in the dark march, June 17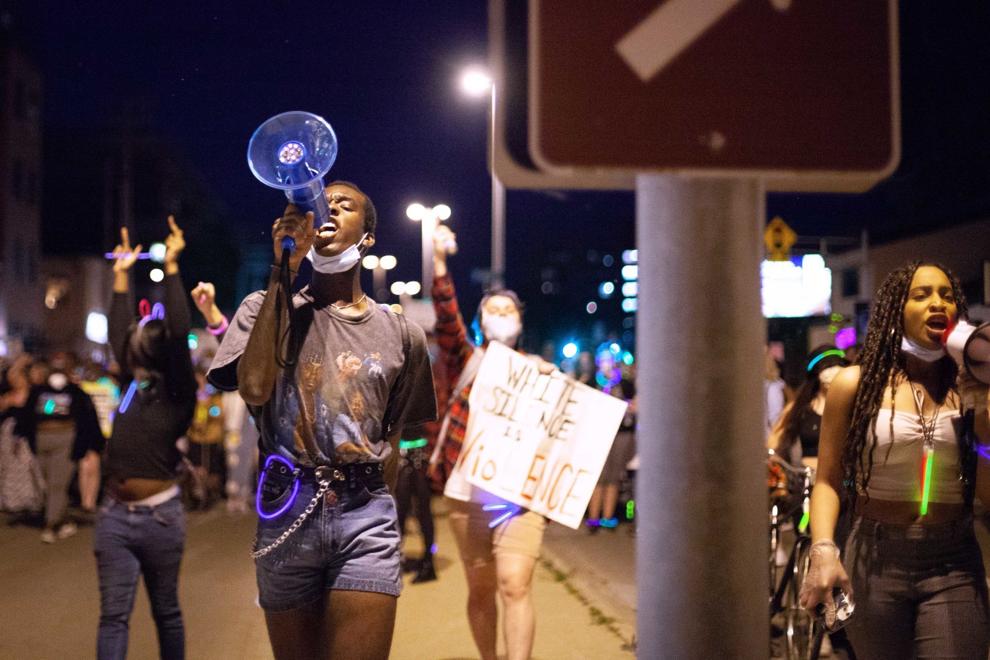 Juneteenth rally at Olin Park, June 19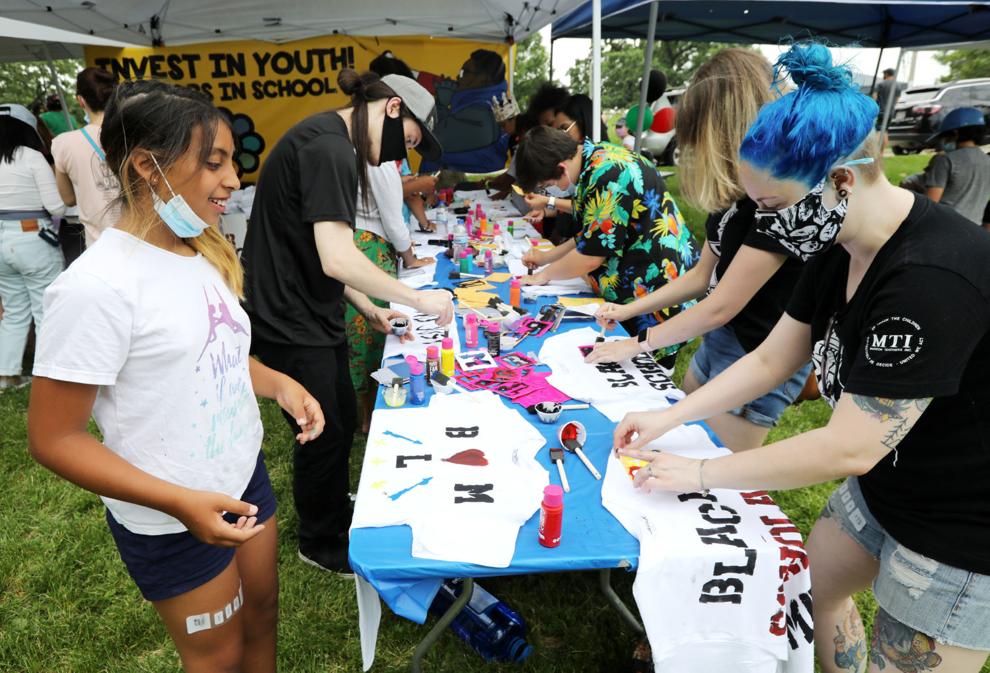 Boarded-up State Street, June 22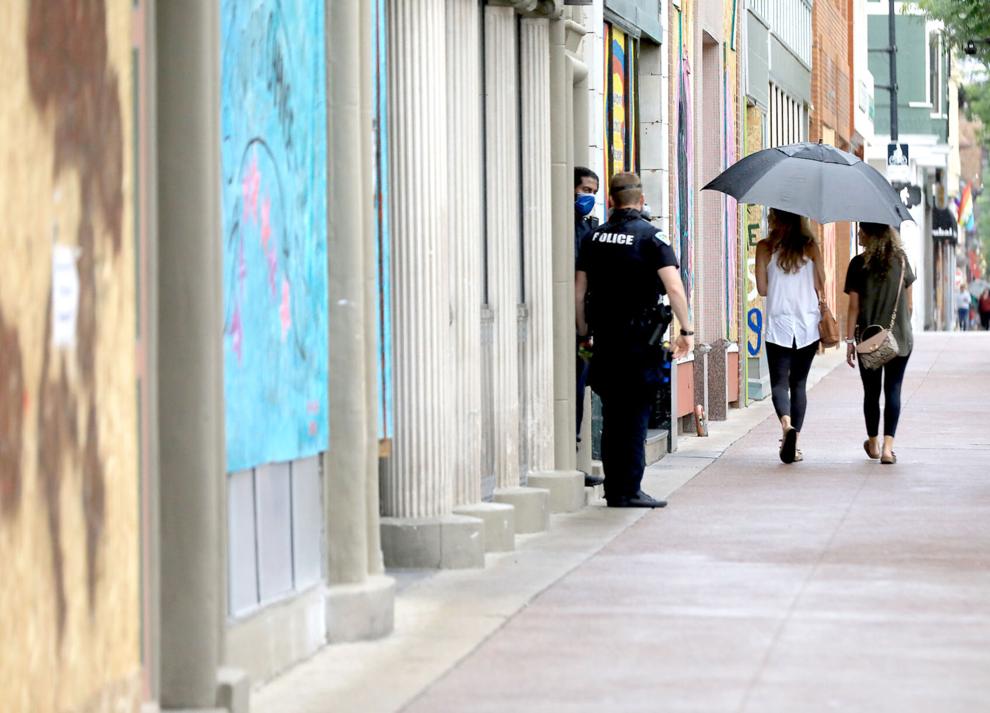 Confronting driver, June 23
Madison protesters, June 23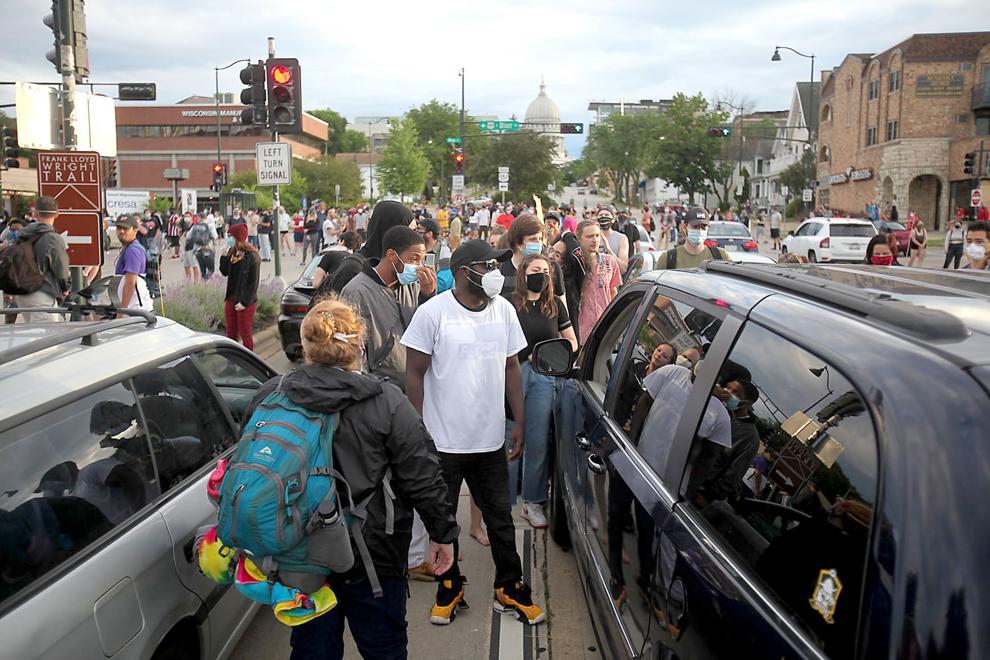 Protesters block intersection, June 23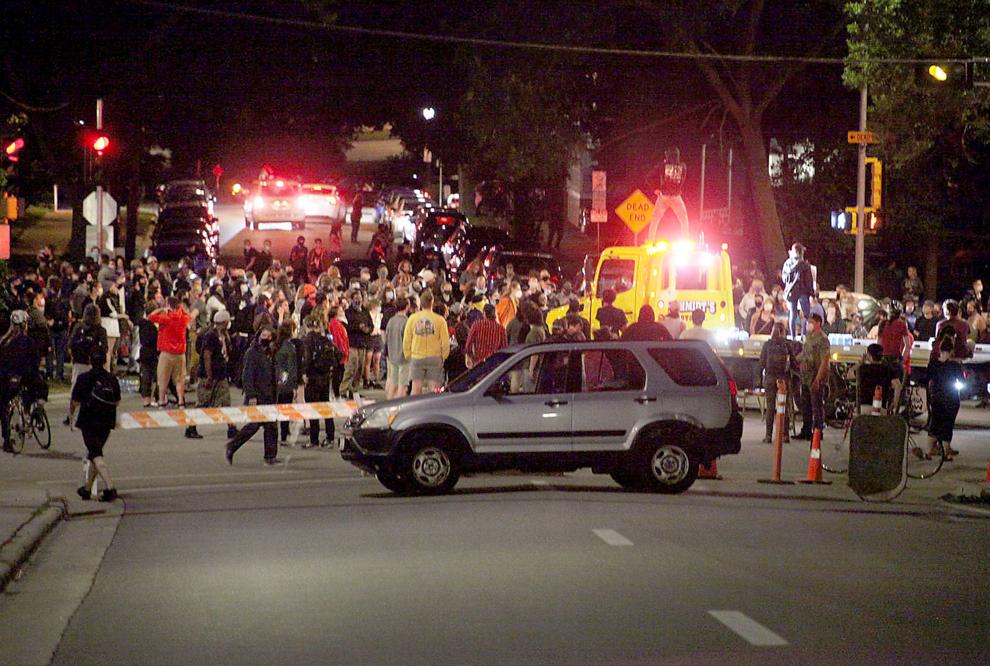 Heg statue toppled, June 23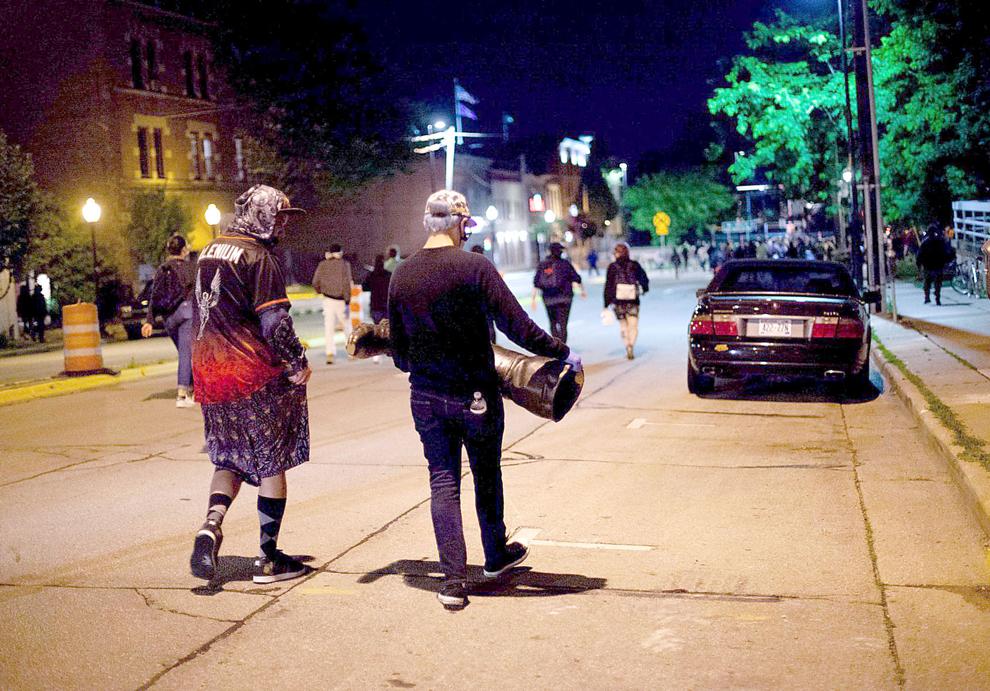 Forward statue topped, June 23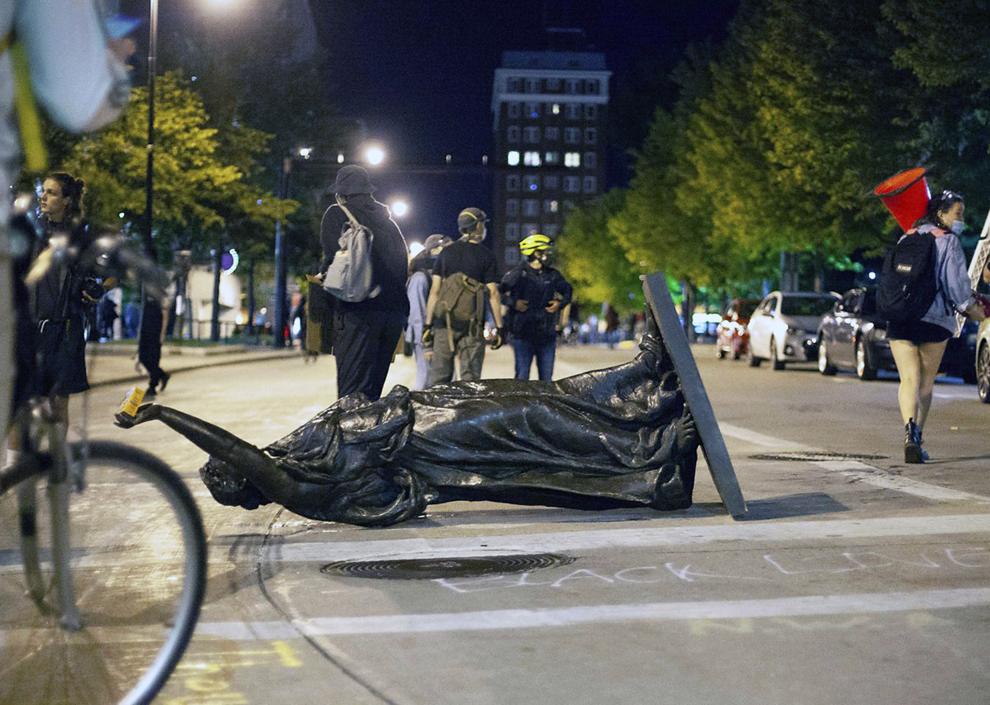 Empty statue pedestal, June 24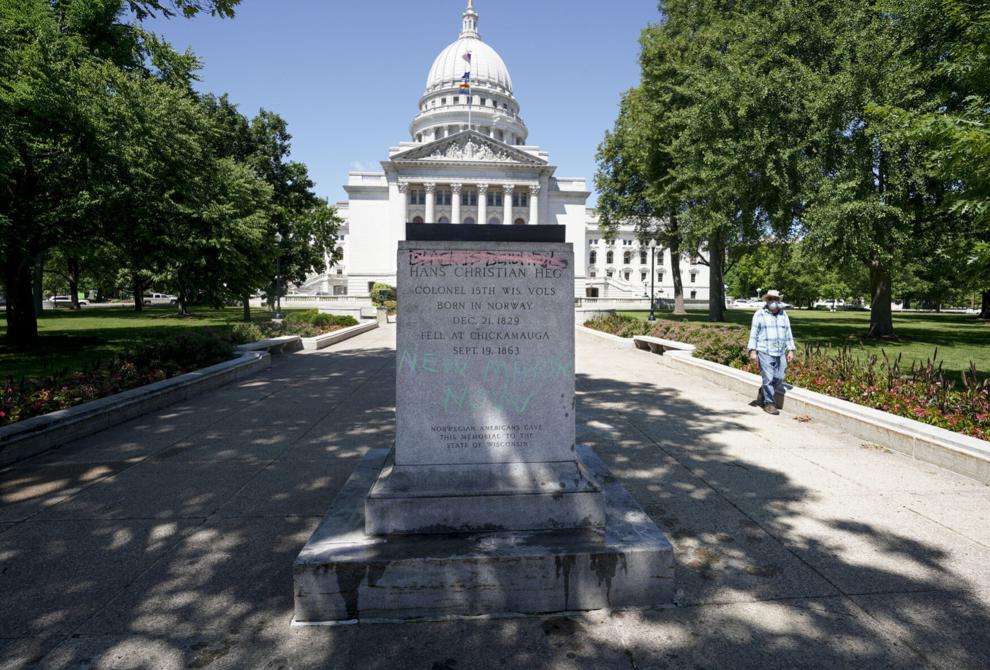 Protecting the Capitol, June 24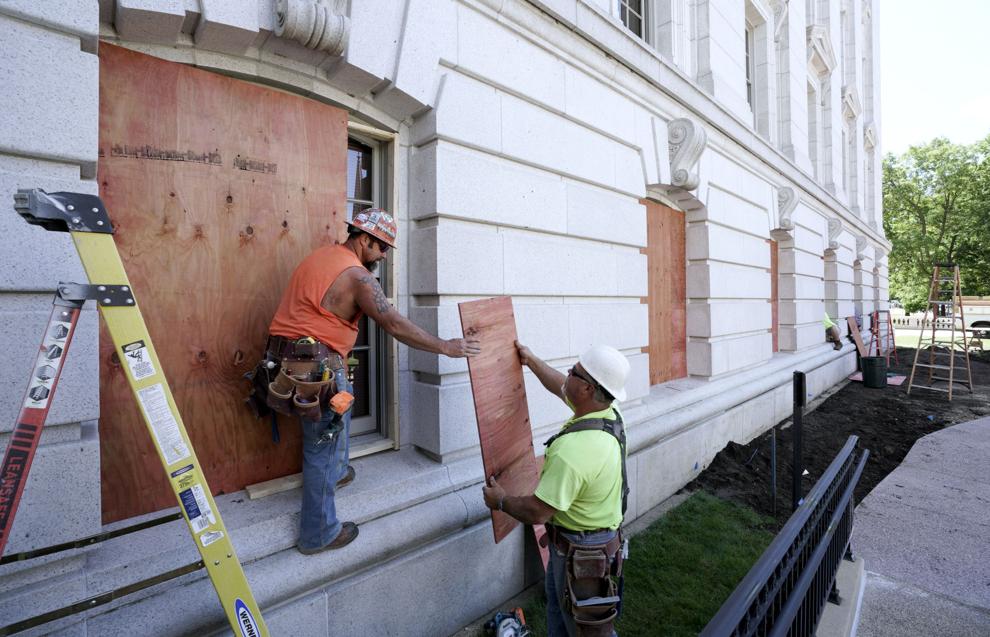 Police supporters get opposition, July 2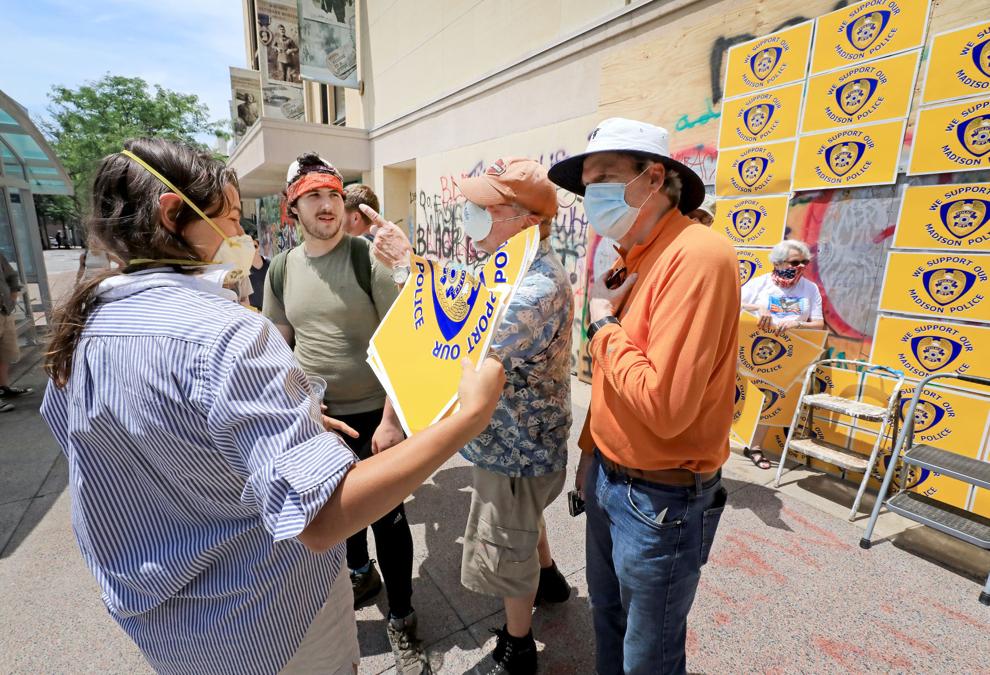 BLM demonstration, July 4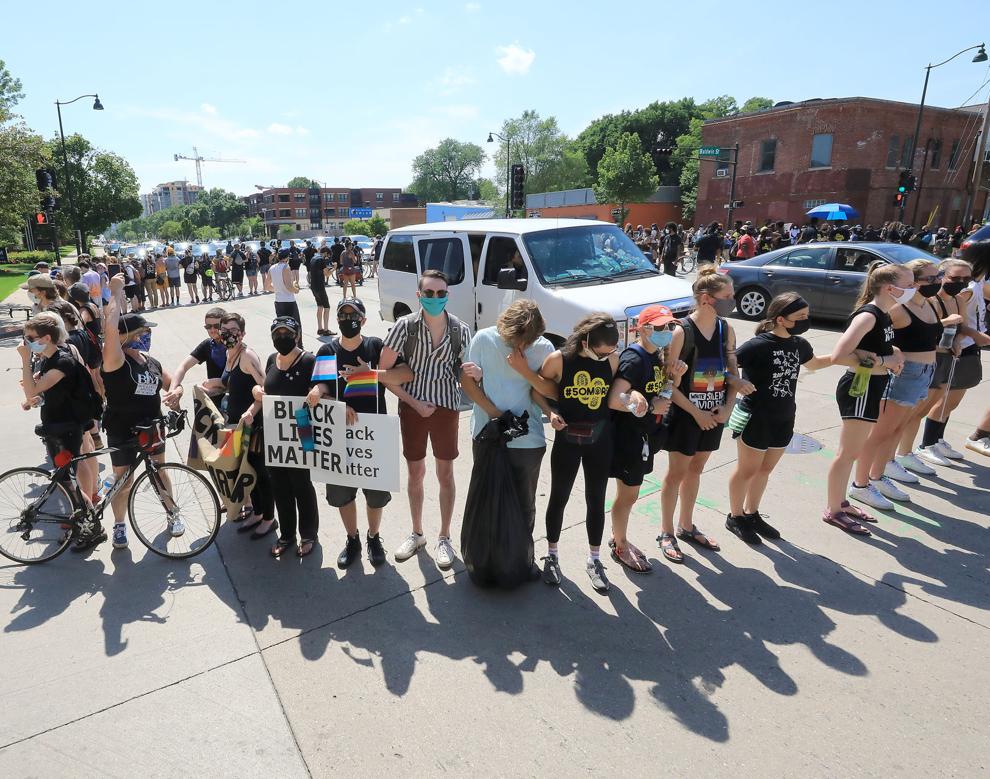 Business owners are strongly against an westbound station on the 300 block of the street and officials with the Overture Center and the Madison Museum of Contemporary Art are concerned about a eastbound station on the 200 block.