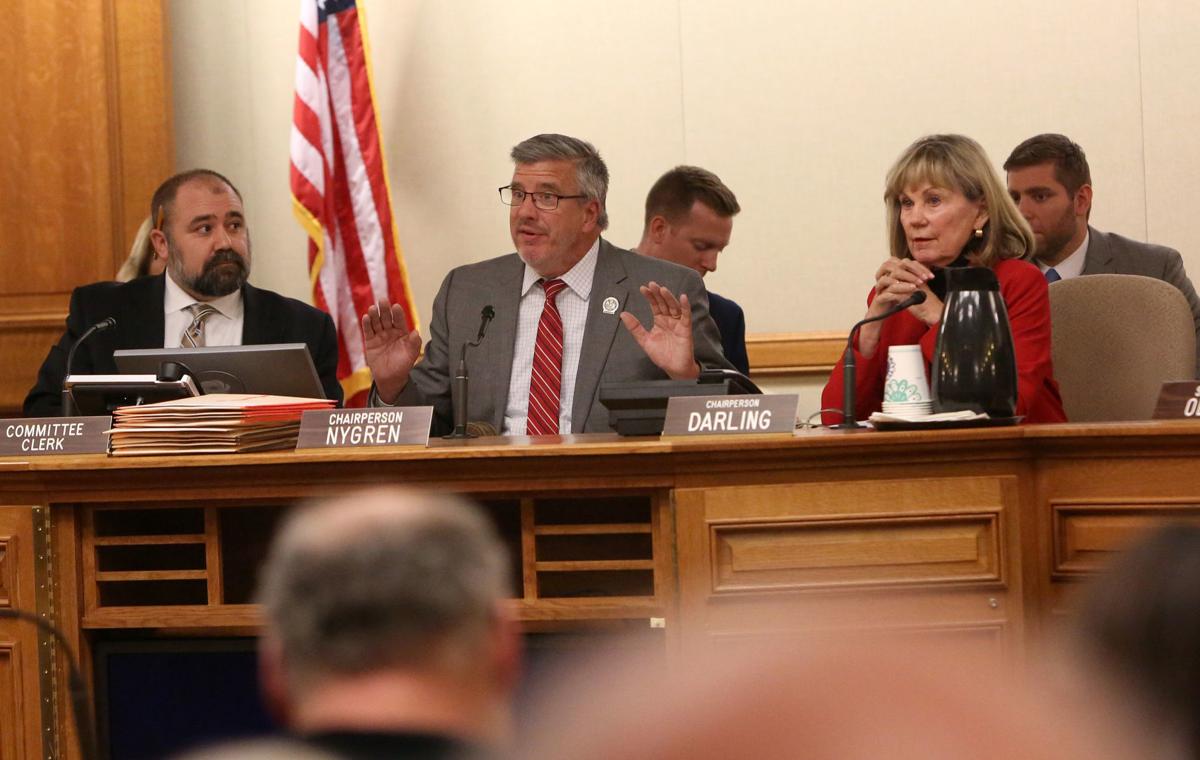 Lawmakers on the state's budget writing committee for the first time approved a proposed Department of Justice settlement following months of discord over a confidential process for doing so.
Republicans on the committee also declined to take up requests from several state agencies to create new state positions, directing them to instead reduce the number of current vacancies.
Last December, Republican lawmakers, in a move that reduced the authority of incoming Democratic Attorney General Josh Kaul, gave the 16-member budget committee that they control oversight authority over the DOJ settlement process, allowing them to accept or reject certain DOJ settlements.
The committee's 12-0 approval of a $350,000 settlement comes as lawmakers and Kaul still can't agree on a confidential process for committee lawmakers to review settlements and honor attorney-client privilege.
According to DOJ, the main reason lawmakers could review and approve the proposed settlement was because the parties in the case agreed to reveal the terms. Another reason is DOJ isn't in the middle of negotiations because the parties have reached a settlement.
Kaul previously told lawmakers they would need to sign a nondisclosure agreement for him to discuss details and move forward with cases, but they have so far refused. Republicans have argued discussing legal matters in closed session would suffice.
The settlement the committee approved Thursday is in a Milwaukee County case where the Department of Agriculture, Trade and Consumer Protection, represented by DOJ attorneys, sought civil action against a Milwaukee retailer for fraudulently advertising synthetic marijuana.
The resolution of the settlement comes as many other proposed settlement agreements are essentially on hold until Republicans and Kaul can forge an agreement on confidentiality.
In August, DOJ said more than a dozen settlements were on hold that could award the state millions of dollars.
"This continues to be just a really really poor process you all have put in place and it continues to grind our justice system to a halt," said Rep. Chris Taylor, D-Madison.
You have free articles remaining.
Rep. John Nygren, R-Marinette, co-chairman of the budget committee, defended the committee's oversight authority over DOJ, blaming delays in the process on Justice Department officials for failing to provide the adequate information to review cases. He said Thursday's settlement represented the first time DOJ had provided the adequate information for the committee to review.
"There is an opportunity for us to move these cases forward, but not all sides are willing to move them forward at this point in time," Nygren said.
The budget committee's oversight authority is subject to a challenge in the Wisconsin Supreme Court, which is expected to issue a ruling by next summer.
Position vacancies
In a move to reduce the number of new positions in state government, Nygren and budget committee co-chairwoman Sen. Alberta Darling, R-River Hills, told the Evers administration on Thursday they wouldn't approve further requests from state agencies to create new positions unless they use current vacant positions within their agency, abolish other positions or transfer other positions elsewhere.
"This committee will be the check on wasteful spending that the Governor has shown himself to be incapable of," Darling and Nygren told Department of Administration Secretary Joel Brennan.
According to a memo from the nonpartisan Legislative Fiscal Bureau, about 634 executive agency positions have been sitting vacant for more than a year.
A spokeswoman for Gov. Tony Evers fired back at Republican lawmakers, arguing they are standing in the way of important investments in broadband expansion, mental health resources, public safety, agriculture and economic development.
"They will have to own those decisions to the people of Wisconsin," said Evers spokeswoman Melissa Baldauff. "It is sad that Republican leadership has such little regard for public service and the important work of governing that they try to make everything a fight."
Hiawatha Line
Budget committee members on Thursday approved 8-4 along party lines a request from the Department of Transportation to use more than $13 million in state-supported borrowing and segregated transportation funding to match a federal grant to purchase nine new train cars for the Milwaukee-Chicago Hiawatha line.
The DOT anticipates the new cars will replace aging Amtrak-owned cars on the line, improving service and increasing the total number of passenger seats by as much as 67 per train.
Under the grant, the Federal Railroad Administration would provide nearly $26 million and the state would provide about $13 million for a total cost of about $39 million.