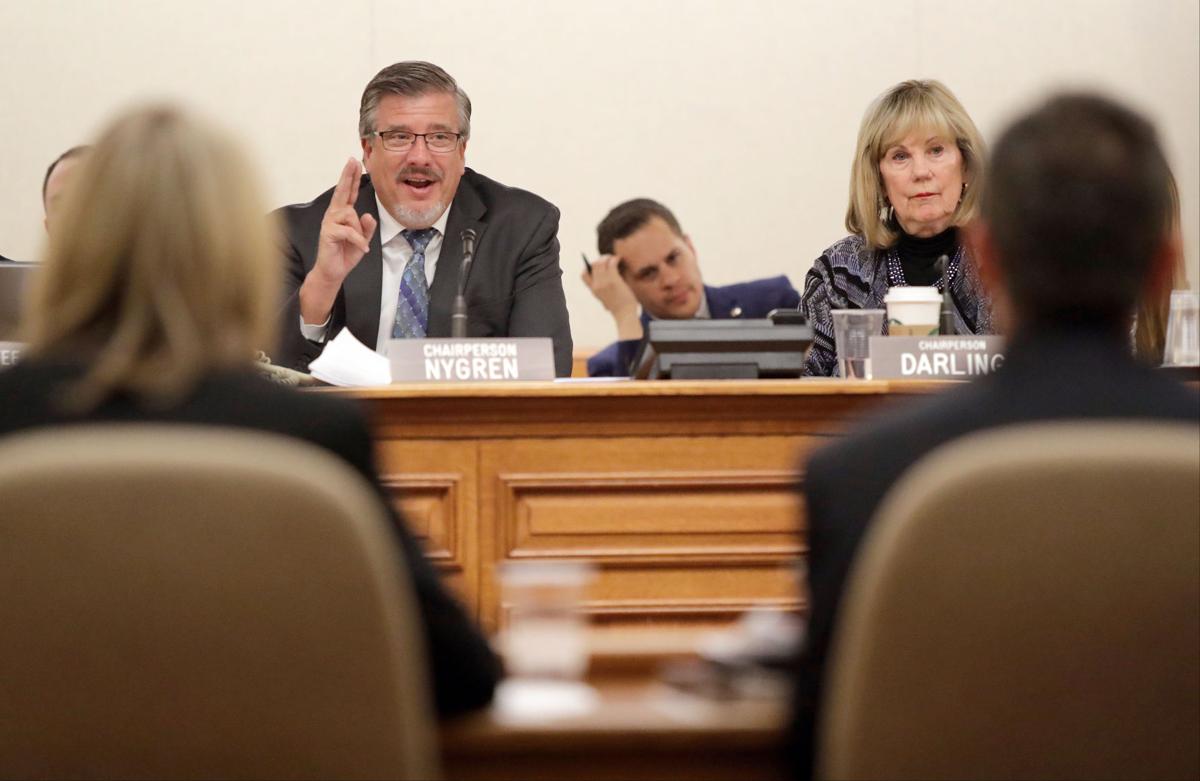 The state Legislature's budget committee on Monday approved a Republican income tax bill that would reduce the average taxpayer's bill by about $106, bucking Gov. Tony Evers' plan to spend the state's surplus tax revenue to increase education funding and lower property taxes.
Republicans who control the 16-member Joint Finance Committee instead voted 10-4 to pass a $250 million plan to reduce income taxes as part of a proposal to spend some of the $452 million in unanticipated state tax revenue Wisconsin is set to receive. All Democrats voted against the measure. The Republican plan also includes a nearly $45 million cut to personal property taxes paid by businesses and another $100 million toward paying down state debt. The bill still needs to be taken up by the full Assembly and Senate.
But with Evers so far withholding his support, Wisconsin taxpayers may not end up receiving any tax breaks this year, at least in part because the GOP plan does not include any increased funding for education, which Evers called for earlier this month. Democrats on the budget committee slammed Republicans for rushing the bill and not prioritizing education funding, especially for mental health.
"We have to put our money into education," said Rep. Evan Goyke, D-Milwaukee.
Republicans brushed off those complaints, saying their plan would help grow the economy and reduce the burden on individual taxpayers and small businesses.
"I'd call this whole package the economic stimulus package of 2020," said Rep. Dan Knodl, R-Germantown.
Republicans in the Assembly and Senate have little time to pass the bill, with the Assembly's last session of the year scheduled for Thursday and the Senate's last meeting anticipated for March. While Evers hasn't yet said whether he'll veto the bill, it may be unlikely he'd support it. An Evers spokeswoman did not respond to a request seeking comment on Evers' position.
Evers wanted to use $250 million of extra tax revenue to commit the state to two-thirds funding of K-12 public schools and direct more money to school-based mental health and special education aid, which includes $10 million in sparsity aid. The plan would also include $130 million aimed at reducing property taxes through the equalization aid formula.
The proposal, which has almost no chance of passing the Legislature, includes a $79 million investment in special-education aid and $19 million for school mental health services.
Republicans, gearing up for a fraught election year, have gone a different direction with their plan, which would provide a tax cut for about 64% of income tax filers, or about 2 million people.
Single filers would see an average tax cut of $106. The average tax cut for married couples would be $145 while the average cut for all other filers would be about $81.
Individuals earning more than about $120,000 and married couples earning more than about $144,000 would not be eligible for the tax cut.
The income tax cut would cost nearly $250 million in 2020-21 and a little over $224 million in 2021-22, according to estimates from the nonpartisan Legislative Fiscal Bureau.
If lawmakers and Evers can't agree on a way to spend the money, it will be transferred to the state's general fund but won't be used.
Homelessness funding
Budget committee lawmakers unanimously approved the release of $500,000 annually from the state budget to the Department of Administration to provide grants to local governments and other organizations for homeless shelter operations, renovations or expansions. Other homelessness initiatives with funding set aside in the state budget have yet to be approved by the state Senate.
Agriculture bills
The finance committee also approved a pair of bills Monday that would cut taxes for Wisconsin farmers by $30 million annually. The GOP introduced the bills after Evers put out an $8.5 million package of agriculture proposals. The governor's plan didn't include any tax cuts, however. The Assembly could take up those bills this week.
The Associated Press contributed to this report.