The front entrance to St. Dennis School on Madison's East Side has a small sign that directs visitors to register at the school office, and not much else.
Some of the entryway's glass is shatterproof, there are security cameras in the front hallway, but nobody's guarding the door.
Administrators at the Catholic school of 270 elementary and middle school students hope that will change this year through $100 million in school safety grants lawmakers approved earlier this year.
Attorney General Brad Schimel announced the start of the grant application process at the school Wednesday — urging all public and private schools to apply for a grant to ensure students in their buildings have at least "baseline" measures in place to prevent school violence.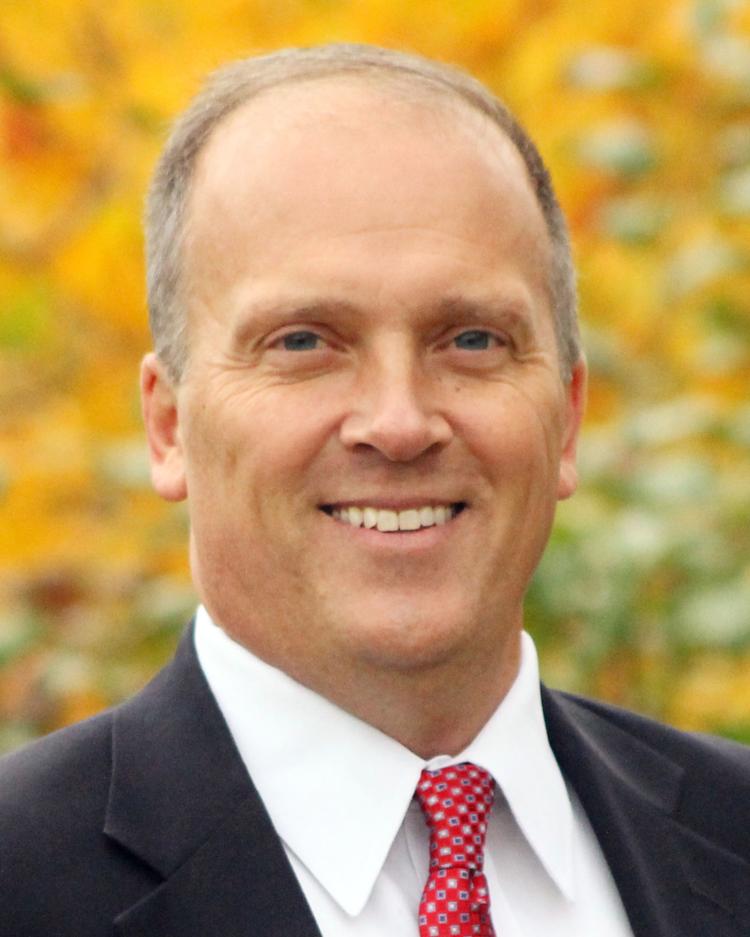 "How can you ever be secure enough? You can't. But it's practical," St. Dennis Pastor Randy Timmerman said Wednesday about his school's wish list: a more-secure entryway, security cameras and better lighting.
The new grant program through Schimel's Department of Justice is the result of a special legislative session called by Gov. Scott Walker in the wake of a Feb. 14 shooting at a high school in Parkland, Florida.
Public and private schools can now apply for two types of grants through the new program:
One set of grants will pay for basic safety measures such as secure doors, locks and shatterproof glass.
Another set of grants, which are for schools that already have such basic measures, would pay for alarms on doors that are left open and video-intercom systems.
Schimel said "ideally" he would like to see every school have a secure entrance by the start of the 2018-19 school year.
The grant money may not be used to pay for armed guards or any staff hired to secure schools, however.
To receive the money, schools must show they plan to train their staff to identify and respond to trauma some students experience, which may contribute to misbehavior.
Schimel said he expects one-third of the money would go toward schools that need basic security measures. But it's unclear how DOJ will determine which schools get what amount of money.
You have free articles remaining.
If the $100 million were divided equally among the 2,261 public schools and 818 private schools in Wisconsin, each school would get $32,478.
Schimel acknowledged that, if all schools were awarded some funding, the average grant would be quite small. But he said he hopes to give some money to every school that applies.
Prevention urged
Some school board members are calling for lawmakers to do more than provide money to prevent school shootings, including providing law enforcement with more flexibility in being able to charge or hold anyone who has threatened the safety of students.
Wauwatosa School Board president Shawn Rolland told lawmakers in March that measures like the grant program are aimed at long-term prevention only.
Rolland said prosecutors should be able to charge anyone who makes a credible threat, even if a time or date is not included in the threat, with a felony.
Rolland also called for allowing law enforcement to hold anyone caught making a credible threat longer than 72 hours — the limit police can keep people who are not charged or found to need mental health services.
"If someone credibly threatens the life of our U.S. president with malicious, evil intent, that person is charged with a felony. That danger is removed from the community. Not for 72 hours. But for years," Rolland said at a legislative hearing in March. "That should be the standard of protection we provide for our students and our school staff."
The Milwaukee Journal Sentinel reported on an incident that occurred earlier this year in Rolland's school district, in which a student told friends he wanted to shoot up the school and commit suicide. Police initially held him less than a day.
Schimel said he was open to discussing such changes to state law to keep credible threats away from schools.
"Those are conversations we should definitely continue to have," Schimel said Wednesday. "What we worked to accomplish with this was something we could get passed very quickly — we had a very short time before this legislative session ended."
Melanie Conklin, spokeswoman for the Democratic Party of Wisconsin, blasted Schimel on Wednesday for the comment, and accused the Republican of using the grant program as part of his 2018 campaign for re-election.
"School safety was a big issue LONG before Brad Schimel was even elected," Conklin said in a tweet.