Minnesota and Wisconsin are similar in size and geography. They have roughly the same population and climate. Yet over the past decade, Minnesota has become a leader in clean energy, while Wisconsin remains largely dependent on fossil fuels.
The diverging approach is due in part to a slate of clean energy policies that helped spur wind and solar development in Minnesota, while "modest and outdated" policies have done little to encourage similar growth across the border, according to a recent report by an environmental law and business advocacy group.
In 2010, Wisconsin had about 7.5 megawatts of solar panels, more than three times as much as Minnesota, according to data from the Solar Energy Industries Association. Ten years later, Minnesota has more than 16 times as much solar and has maintained a roughly five-fold edge in terms of wind energy.
In 2019, Minnesota generated nearly 22% of its total electricity from wind and solar, according to data from the U.S. Energy Information Administration. In Wisconsin, wind and solar account for less than 3%.
As a result, Minnesota is reducing pollution and saving money while Wisconsin continues to import fossil fuels and miss out on clean energy job creation, said Andy Olsen, a senior policy analyst and co-author of the report by the Chicago-based Environmental Law & Policy Center.
"Wisconsin's heavy carbon footprint is a liability for our economic future," Olsen said. "A clean energy economy will bolster prospects."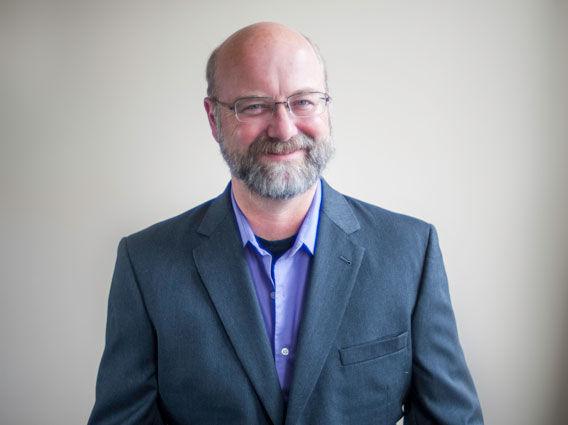 While Wisconsin regulators approved a handful of solar farms this year that will dramatically increase the state's renewable energy footprint, Olsen said the state could benefit from some of the policies that have spurred clean energy across the border.
"It's ironic to be watching Wisconsin fall further and further behind over the years," said Olsen, who moved to Wisconsin in 1991 in part because of the proliferation of small wind turbines that were popping up on farms.
Key policy differences
Minnesota has one natural advantage when it comes to wind: Developers have long been attracted to Buffalo Ridge, a wind-swept expanse with few residents.
In Wisconsin, where the wind doesn't blow quite as hard, settlement patterns make it more challenging to put up big turbines, said Michael Vickerman, policy director for Renew Wisconsin.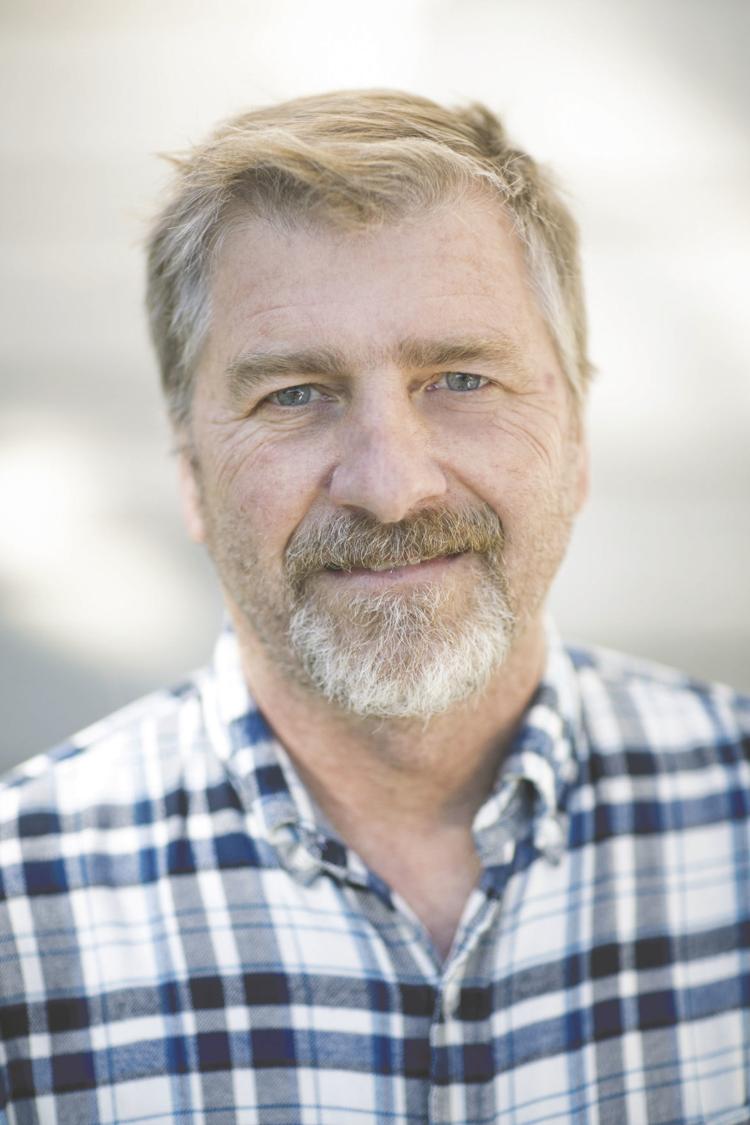 But that's not the whole story.
In 2011, Wisconsin lawmakers suspended new rules designed to streamline the siting and permitting for wind turbines and later introduced bills that would have created onerous setback requirements. While the bills failed and the rules ultimately took effect, Vickerman said the political climate spooked wind developers, who went elsewhere.
Olsen points to other policy differences such as renewable energy standards, which require utilities to produce a certain amount of electricity from clean energy sources such as wind and solar.
Though it was one of the first states to establish a renewable energy standard in 1999, Wisconsin's 10 percent goal is now one of the weakest in the Midwest.
Minnesota has already achieved far more ambitious goals, and Xcel Energy, the state's largest utility, has reduced its carbon emissions by 38 percent and is on track to be more than 60 percent carbon-free later this decade.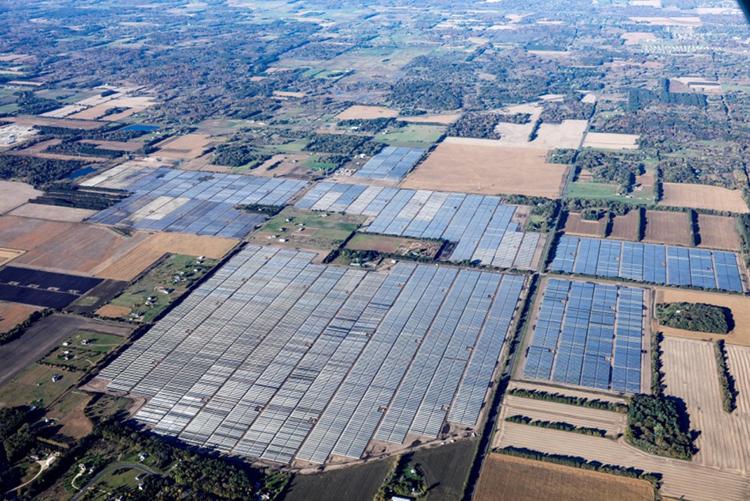 "It's pretty clear that Xcel has been responsive to state policy. It's also to the benefit of Minnesota that they've done so," Olsen said. "It would be great to have such a player here in Wisconsin."
Environmental and economic costs
The Environmental Law & Policy Center report points to some obvious implications of Wisconsin's continued reliance on fossil fuels. Coal plants pump toxins such as mercury and sulfur dioxide into the environment, as well as carbon dioxide, which traps heat in the atmosphere and is the primary cause of global warming.
Olsen argues there are economic costs as well.
Wisconsin, with its strong manufacturing base, actually leads Minnesota in the number of clean energy jobs. But according to the report, many of those jobs are supporting clean energy development in neighboring states, while Wisconsin is missing out on in-state opportunities.
While state statutes prioritize renewable and nuclear energy sources, Olsen said Wisconsin regulators have continued to embrace coal because of an illusion that it's cheap. He argues that ignores the external costs of pollution as well as the reality that wind and solar are now the lowest-cost resources.
Indeed, Wisconsin has some of the highest electricity rates in the Midwest. Minnesota's rates are about 0.21 cents per kilowatt hour lower overall, with residential customers paying almost 0.9 cents less per kilowatt hour.
Closing the gap
Citing concerns about the impacts of climate change, Gov. Tony Evers issued an executive order in August setting a goal of carbon-free electricity by 2050 and creating an Office of Sustainability and Clean Energy to help get there.
Last month, the governor's new climate change task force — made up of state and local officials as well as community and industry leaders — met for the first time to begin crafting policy recommendations.
"Both initiatives are bright spots in Wisconsin's energy landscape," Olsen said. "It's long overdue."
While analysts like Vickerman say Wisconsin will likely never catch up to Minnesota's wind resources, four large-scale solar farms were approved in 2019, and they add nearly 600 megawatts of new capacity, which will help close the gap with Minnesota.
And there are actually more projects under evaluation in Wisconsin than in Minnesota.
Solar for all
While Olsen is excited by those developments, he notes that Wisconsin is closing the gap in a lopsided way, with massive utility-owned solar farms.
"Solar scales at numerous sizes," Olsen said. "We need policies that support solar at all scales and by all people."
Minnesota's 2013 solar legislation also required utilities to support customer-owned generation, including community solar gardens, expanding access to renters and other customers who couldn't otherwise install their own panels.
As a result, more than half of Minnesota's solar capacity is community owned.
Olsen said Minnesota has also adopted policies that make it easier and more economical for home and business owners to install solar panels as well as more ambitious targets for energy efficiency.
Meanwhile, Wisconsin's 15-year-old rules allow utilities to throw up barriers to customer-owned generation. Olsen said the Public Service Commission's refusal to update the rules in 2013 reflect the regulatory agency's "refusal to embrace modernity" and lack of support for clean energy.
But he is optimistic that with Evers' efforts and support from some nascent conservative clean energy groups Wisconsin can still catch up.
"I think that Wisconsin could do much better," he said. "We have remarkable talent and resources. We can do this."
Fave 5: Reporter Chris Hubbuch picks his top stories from 2019
Note: This story has been updated. A previous version misstated the difference between rates in Minnesota and Wisconsin.