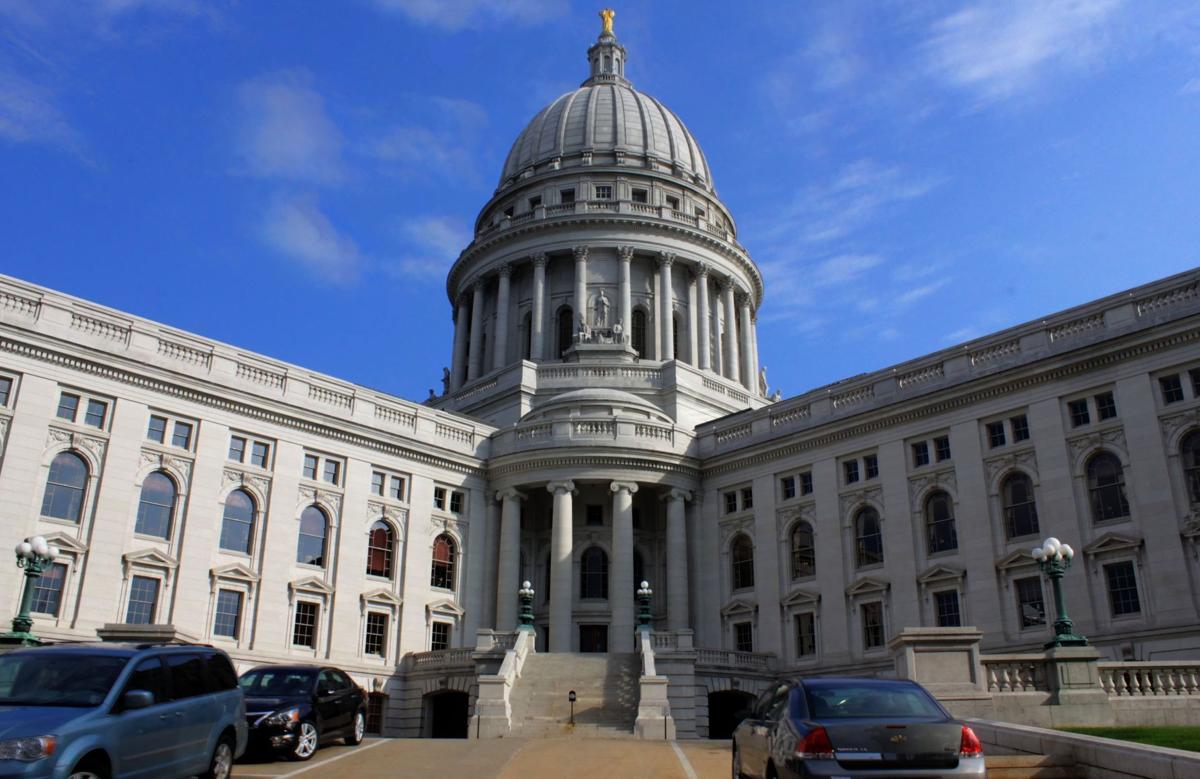 A bill meant to alleviate teacher shortages in Wisconsin schools comes with a proposal to raise the minimum retirement age for participants in the Wisconsin Retirement System by nearly five years, a pill that may be too hard to swallow for some public employees.
The bill by Sen. Duey Stroebel, R-Saukville, and Rep. Mary Felzkowski, R-Irma, would allow retired teachers or other former employees participating in the Wisconsin Retirement System to be rehired and work full-time for a WRS employer for up to three years and still collect their pension payments.
But the bill comes with a catch that its authors argue would account for the change and ensure the continued integrity of the Wisconsin Retirement System: Raising the minimum retirement age at which a participant may begin collecting benefits from 55 to 59½. The change would only affect employees under the age of 40 at the time the bill becomes law, and would also exclude protective service occupations, such as police officers and firefighters.
The Wisconsin Retirement System provides retirement, disability and death benefits to all state employees and most local government employees in Wisconsin.
Felzkowski and Stroebel say the bill would make it easier for retired teachers to fill workforce shortages in local school districts in order to meet the needs of students. Since 2009-10, the number of Wisconsin teachers has declined by 1,338, or 2.2%, while the number of public school students over the same time frame decreased by 2,269 , or 0.5%, according to the Wisconsin Association of School Boards.
"While I think the teacher shortage has pushed our districts toward really creative solutions, we are reaching a tipping point where even these innovations will not be able to shield a district from feeling the effects of these shortages down the road," Felzkowski said. "One of the best resources to address this issue is at our fingertips — retired educators."
Changes to prevent so-called "double-dipping" in the 2013 state budget prohibited collecting a WRS pension if the employee worked more than two-thirds of full-time hours at a WRS participating employer.
The bill, which received a public hearing in Assembly and Senate committees Wednesday, received largely negative input from public employee unions and most education organizations. The Wisconsin Association of School Boards and Washington County are the only groups that have registered in support of the bill, which is supported by several Republicans and just one Democrat, Rep. LaKeshia Myers, D-Milwaukee.
Peggy Wirtz-Olsen, vice president of the Wisconsin Education Association Council, which represents public education employees, criticized the bill authors' decision to exempt protective service employees — a male-dominated profession — while raising the minimum retirement age for the primarily female teaching workforce.
While Wirtz-Olsen said hiring retired teachers is one way to address the teacher shortage, it's only a short-term solution. She said the bill's proposal to raise the minimum retirement age isn't necessary and devalues educators.
"Carving out educators as a workforce and shouldering them with additional barriers because they chose to teach children will not attract and keep qualified teachers in our classroom," Wirtz-Olsen said.
Democrats on the committee shared those concerns.
"You're saying that you're concerned about our workforce problems today, so you want to stop people from retiring 20 years from now?" asked Rep. Tip McGuire, D-Kenosha.
An Evers spokeswoman didn't respond to a request seeking comment.
The bill's authors say raising the retirement age makes sense given people are living and working longer, and that it helps provide parity with private-sector employees. They also say raising the retirement age could lower the needed contributions to the retirement fund.
The Wisconsin Association of School Boards says the proposal could provide a small way for districts to alleviate teacher shortages. Although the organization supports the measure, it says other changes are needed, such as increasing teacher salaries, improving health benefits or reworking family leave policies, among other things, which may not be immediately possible due to budget constraints.
"In a state facing worker shortages generally, it makes no sense to have qualified teachers sitting idle when teachers are needed to fill positions across the state," WASB executive director John Ashley said in a statement.