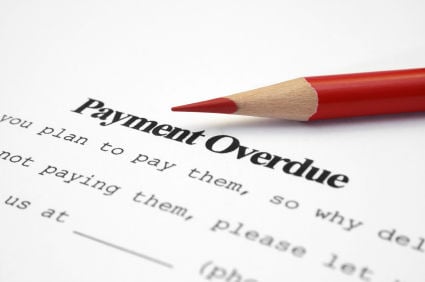 Though consumer protection lawyers predict an invasion of "junk debt" buyers, misdirected judgments and clogged courts, the state Legislature last week passed alterations to Wisconsin's consumer law that relax regulation of bill collectors.
"It is going to be bad, a quicker path to a default judgment the consumer may not even know about," said Sarah Orr, an assistant professor and director of the Consumer Law Clinic at the UW-Madison Law School.
Not so, said James Johannes, banking and finance expert and professor at the UW School of Business: "This bill is good for all consumers except those who would use loopholes to escape paying their debts, and rewards responsible borrowers by lowering their cost of credit."
The bill, which awaits the governor's signature, reduced the amount of information necessary for a bill collector to file a lawsuit, called "pleading requirements," to only a "final billing statement" to be presumed an accurate reflection of the amount owed. It also makes it more difficult for a consumer to recover lawyers' fees.
The main sponsor of the bill, Rep. Mark Born, R-Beaver Dam, has defended the changes as necessary to "clarify ambiguities" in the current requirements that merchants must meet to file a lawsuit.
However, Vicky Selkowe of Legal Action Wisconsin said, if signed, the new law "creates a statewide standard that is tied to the business model of third-party debt buyers." While nationally there is a crackdown on third-party debt buyers, Wisconsin is making it easier for them to operate, she said.
The bill sailed through Senate and Assembly committees this past fall and last month, a marked contrast to the path a nearly identical bill followed before its failure in the last session.
Among the differences was that in 2014, the state's Department of Financial Institutions dispatched a deputy secretary, Georgia Maxwell, to testify that the bill presented "areas of concern."
Maxwell at that time said that though the department supported clarifying ambiguities, it "would not support legislation that unduly shifts onto consumers the burden of determining the accuracy of the debt they may, or may not, owe."
DFI's presence at hearings this time was "for information purposes only," according to the legislative record.
Mary Fons, a Stoughton consumer lawyer, said the changes mean "decreased protections for consumers because the debt buyer will not have to supply proof up front, or not have to put as much information in the complaints that they file." The result will be an increased number of lawsuits, including some she called frivolous.
"Junk debt" buyers, also called "zombie debt" collectors because the debts are considered uncollectable or because they often include old accounts, buy "bad" debts for pennies on the dollar and then try to find ways to collect. Abusive and illegal debt collection practices perennially lead lists of consumer complaints nationwide.
The changes "would permit junk-debt buyers to bring claims with little documentation of the alleged debt and (would) remove important protections," Fons wrote in an article for the State Bar of Wisconsin, which opposes the legislation along with Legal Action of Wisconsin, Greater Wisconsin Agency on Aging Resources, Wisconsin Public Interest Research Group and others.
Registering in favor were bill collection interests, including the Wisconsin Creditors Rights Association and the Wisconsin Collectors Association. Officers of the creditors' rights association, who are lawyers in firms that represent debt buyers, did not return calls for comment.
Johannes, the UW School of Business professor, pointed to a change he welcomes, which includes third-party collectors in the bill. And the new legislation "clarifies what documents are necessary to establish a claim and therefore eliminates uncertainty," he said.
Born said it "will reduce ambiguities in the early stages of consumer debt collection lawsuits. With fewer gray areas, we are ensuring that people who owe money are paying their debts, which makes credit more accessible and affordable for everyone."
He said different judges around the state have offered different rulings on lawsuit requirements, "which are clarified with this change."
Orr, whose law school consumer clinic takes on debt collection complaints, responded that rewriting the Wisconsin Consumer Act this way "evaporates remedies for consumers if they are brought into these lawsuits," she said. "It puts more of the burden on the consumer, and that has never been part of our consumer act. It will require more lawyers, actually."