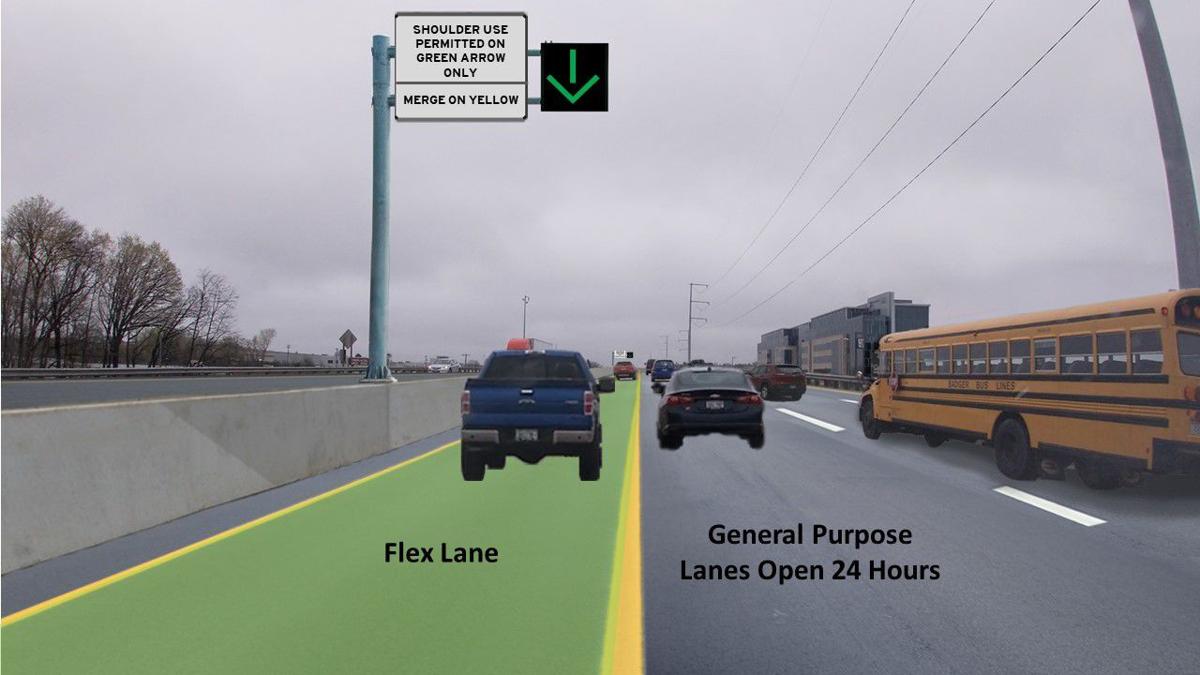 A project to improve the experience of drivers on the Beltline scheduled to start in March includes a plan for part-time use of the median shoulders during peak traffic times.
The $45.1 million project also will address deteriorating pavement, improve existing drainage deficiencies and replace the existing median barrier wall along the Beltline, according to the Wisconsin Department of Transportation. The improvements will be made on the roughly 10-mile stretch of the Beltline from Whitney Way to Interstate 39-90.
Payne and Dolan, based in Waukesha, put in the winning bid, the lowest of two bids WisDOT received.
The part-time shoulder use, called a "Flex Lane" by WisDOT, is new to Wisconsin but is used in 17 states. The plan is to open up the median shoulders for use as an additional lane in high traffic situations, such as rush hour, special events and other incidents impacting traffic.
"It's another example of the department providing a safe, cost-effective solution to address periodic and recurring congestion," WisDOT Secretary-designee Craig Thompson said.
The shoulder part of the project is expected to be finished by December. WisDOT will provide updates and education about use of the part-time shoulder and coordinate with local law enforcement and others.
"This will improve daily life for commuters, as well as visitors attending major area events," Thompson said.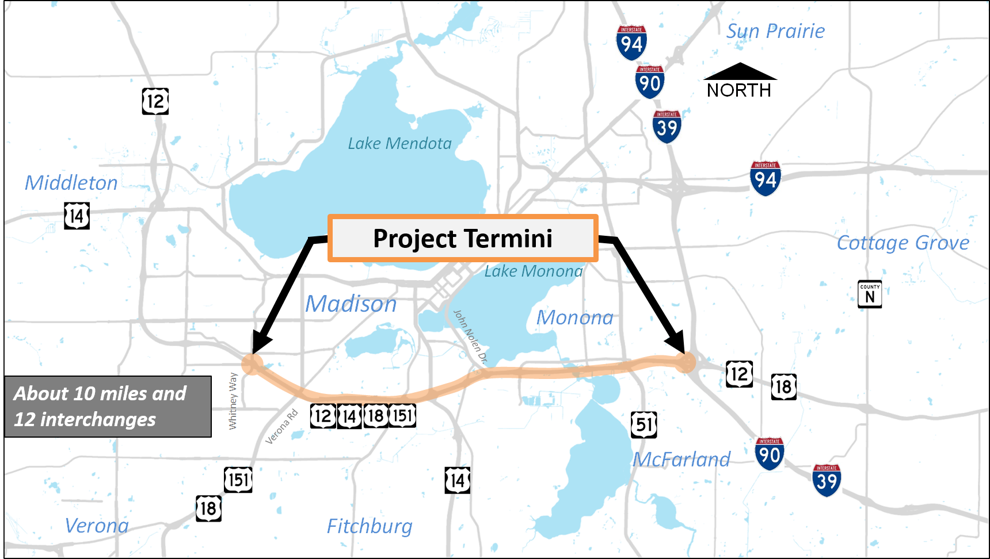 A separate Beltline Planning and Environmental Linkages study is continuing and will examine a wide range of strategies that could address continued Beltline needs, including potential improvements to transit, bicycle and pedestrian usage.
Opportunities for public feedback on long-term solutions identified in the Beltline study will begin in the next few months.
---
GALLERY: Southwest Wisconsin Department of Transportation prepares for months-long construction on Dells highway