In a move sure to result in punishing layoffs, Gov. Tony Evers on Tuesday ordered all bars and restaurants in the state to close and banned gatherings of 10 or more people as the number of positive COVID-19 cases in Wisconsin surpassed 70 people.
Evers also amended an earlier order to shut down public and private schools, extending the closure beyond the original April 6 to last indefinitely.
Evers' order on businesses and mass gatherings, which took effect at 5 p.m. Tuesday, comes the same day a Madison restaurant group announced it had furloughed about 750 employees in response to tightening government restrictions aimed at curbing the outbreak. The order ends sit-down service at bars and restaurants statewide but allows for takeout or carryout orders, typically a small percentage of a restaurant's revenue.
Hotels, grocery stores, job centers, courts, long-term care facilities and the state Legislature are exempt from the order.
"We believe that this step will take us a long way down the road," Evers said. "It is an evolving process. We will continue to evaluate whether this is sufficient."
Evers acknowledged a shutdown will put an enormous strain on businesses and employees across the state but said the order is necessary to mitigate the spread of the respiratory disease and noted efforts are being put in place to help those harmed by the order.
"Beyond the health concerns, we know that the outbreak of COVID-19 is causing considerable uncertainty for workers and businesses," Evers said.
As of Tuesday, the state reported 72 positive cases of COVID-19, including 19 in Dane County. Even more concerning, Dane, Milwaukee and Kenosha counties have reported cases of community spread — when individuals become infected and it's not known how or where they were exposed.
People with cough, fever and shortness of breath or who have traveled to places with widespread COVID-19 or been exposed to people with the disease should contact their doctors about getting tested. Health officials asked people to call ahead so clinics and hospitals can be prepared.
Businesses react to shutdown
Tuesday's announcement forced mass cancellations of government and business meetings and conferences, and prompted Madison's malls to close. Even before the announcement, many bars and restaurants were already preparing to close.
Great Dane Pub & Brewing Co. closed its four Madison-area locations until further notice on Monday, while Working Draft Beer Co., 1129 E. Wilson St., closed its kitchen and taproom operations Sunday evening.
These are "the toughest decisions we've had to make as owners," Working Draft's ownership group wrote on its Facebook page. "We know many local businesses like ours face intensely frightening decisions and realities. We just appreciate your continued support and patronage and look forward to getting back to normal operations as soon as possible."
Some of the brewpubs that are closing are doing so after recently opening or making major upgrades. Vintage Brewing Co., with four locations, opened its $7 million Sauk City location in 2016. The 26,000-square-foot facility includes an event space that can host 250 people and a 30-barrel brewhouse designed to brew 8,000 barrels of beer a year.
"We look forward to a return to normalcy and thank you in advance for your understanding with this unprecedented challenge," the company posted on its Facebook page.
Union Corners Brewery opened in June a $1.2 million brewpub at East Washington Avenue and Milwaukee Street, while Full Mile Beer Co. & Kitchen in Sun Prairie opened a $2 million, 7,100-square-foot brewpub a block off Main Street in 2018. Octopi Brewing Co. in Waunakee completed a $10 million expansion of its brewery, which will remain open, although its kitchen and tasting room are closed.
As they try to weather the blow, many restaurants will continue delivery, takeout and curbside services, said Kristine Hillmer, CEO of the Wisconsin Restaurant Association.
"We urge state and federal governments to do all they can to help our restaurateurs and the thousands of employees they support," Hillmer said in a statement.
Also on Tuesday, the Wisconsin Economic Development Corp. said it was working with the state's Small Business Association office to unlock federal disaster loans for businesses impacted by the outbreak.
"WEDC is in regular communication with businesses of every size and type across the state as they face this emergency," WEDC Secretary Missy Hughes said in a statement. "We are committed to ensuring that businesses get the assistance they need so they can weather this difficult period."
The WEDC Board of Directors on Tuesday approved a $5 million grant program to assist with payroll expenses including paid leave and rent.
The grants, which would be capped at $20,000, will be available to businesses that are unable to secure loans from conventional lenders and borrow from the state's 23 community-development financial institutions.
Hughes admitted the grant program is a "drop in the bucket" in assisting the state's more than 92,000 small businesses but said WEDC is considering future efforts to aid businesses, including a possible request for an infusion of funding from the state Legislature.
Unemployment insurance
To assist those unable to work while many businesses shut down statewide, Evers called on the Legislature to repeal Wisconsin's one-week waiting period for unemployment compensation insurance. He said additional legislation to be discussed Wednesday would aim to waive requirements that recipients look for work and make other modifications to speed unemployment benefits to those unable to work during the crisis.
"It's incredibly important that the much-needed unemployment insurance funds make it to affected workers quickly," Evers said.
Senate Majority Leader Scott Fitzgerald, R-Juneau, said he has been in talks with Evers and Assembly Speaker Robin Vos, R-Rochester, on holding an extraordinary session to address the crisis. Specific legislation has not been determined at this time, but he added it will depend on how much federal assistance the state receives and where those dollars can be spent.
"I think if the overall idea is we know there's going to be a slowdown here, if there's anything we can do to weather the storm, make sure that businesses don't just close up and go away," Fitzgerald said. "And … we know a lot of families that are living paycheck to paycheck are going to be directly affected."
Fitzgerald added that businesses, child care providers, schools and people on unemployment all will be discussed.
"The Legislature is kind of trying to figure out what are the issues that we will be facing as a result of the pandemic and then we will work with the administration and work with the Assembly to kind of formulate a list," Fitzgerald said.
Senate Minority Leader Jennifer Shilling, D-La Crosse, said the outbreak also has highlighted the need for affordable health care and preventive health services.
"We should strengthen family medical leave and expand paid sick-leave options so workers who may be contagious don't feel pressured to go to work sick," Shilling said in an email. "Wisconsin workers deserve to have protections in place to prevent a greater spread of disease and keep our communities safe and healthy."
Fitzgerald also said one option would be to give a blanket appropriation to the Legislature's budget committee to take emergency action.
Another question is how much the coronavirus, paired with a national economic slowdown, could affect the state budget — which was projected to have $452 million in extra tax revenue earlier this year. Legislative Republicans had wanted to use it by passing a $250 million income tax cut, but Evers vetoed it and called for more spending on K-12 education. A recession would likely erase the surplus.
"That's definitely on our minds," Fitzgerald said. "Hindsight is 20-20, but that projection could change dramatically, and as a result of that, things could be a lot tighter than where we thought they were."
Photos: A look at how the novel coronavirus is affecting Wisconsin
The novel coronavirus, which can cause COVID-19, is affecting all corners of Wisconsin. Here's a look at some of the fallout — in photos.
Bus Shields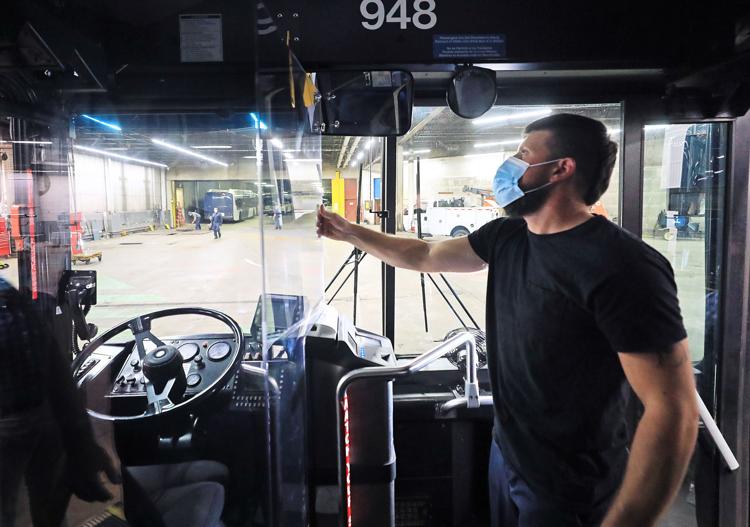 UWClasses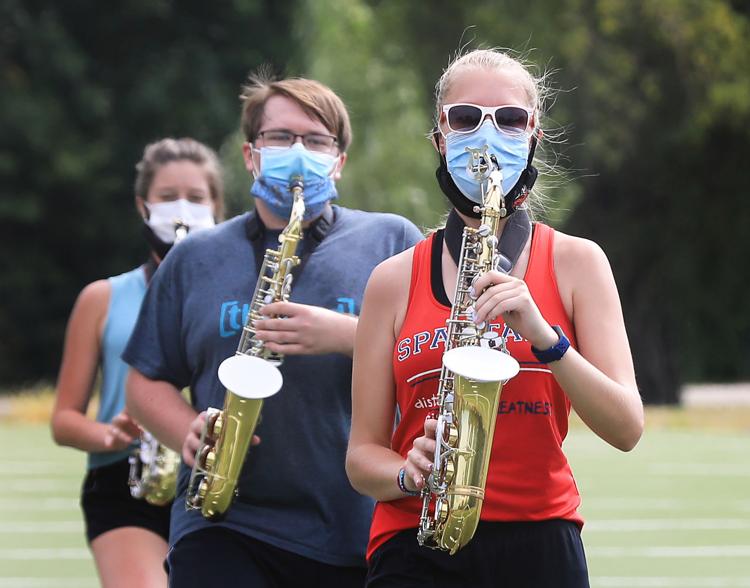 Virtual Learning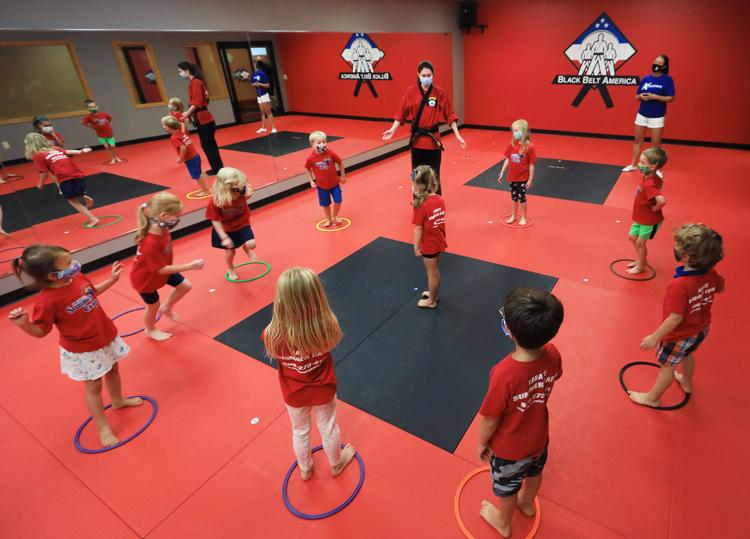 UW Opening Covid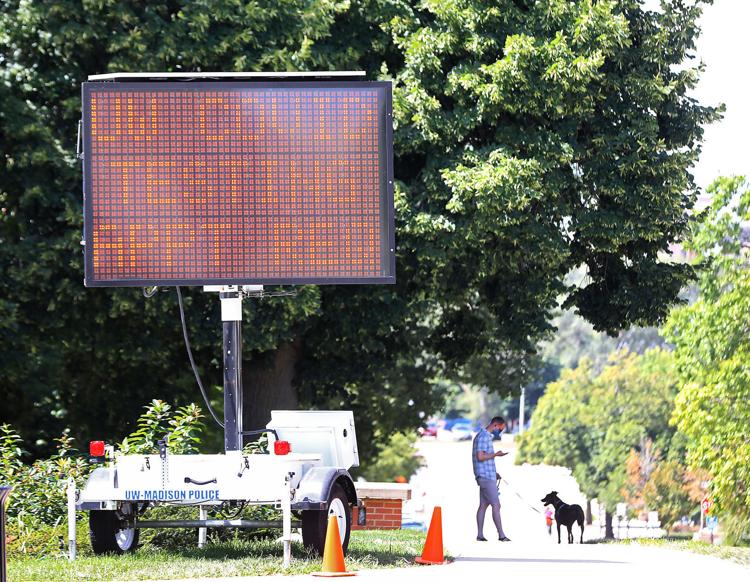 UW Move In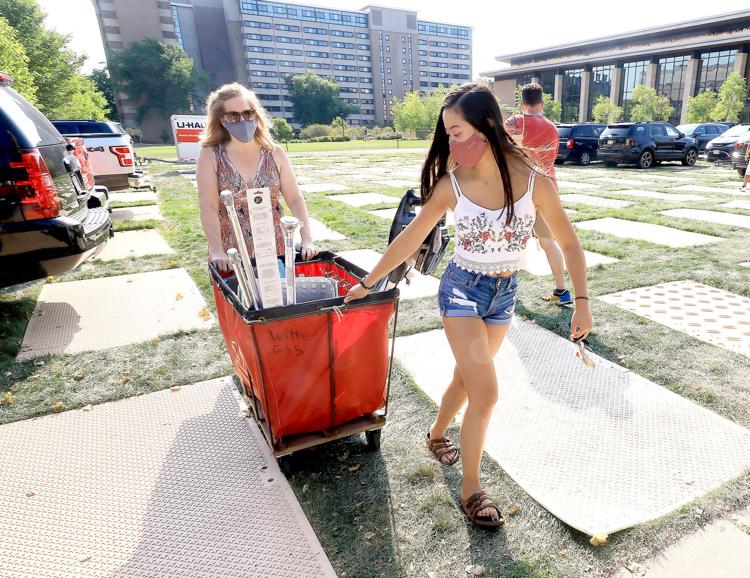 UWClasses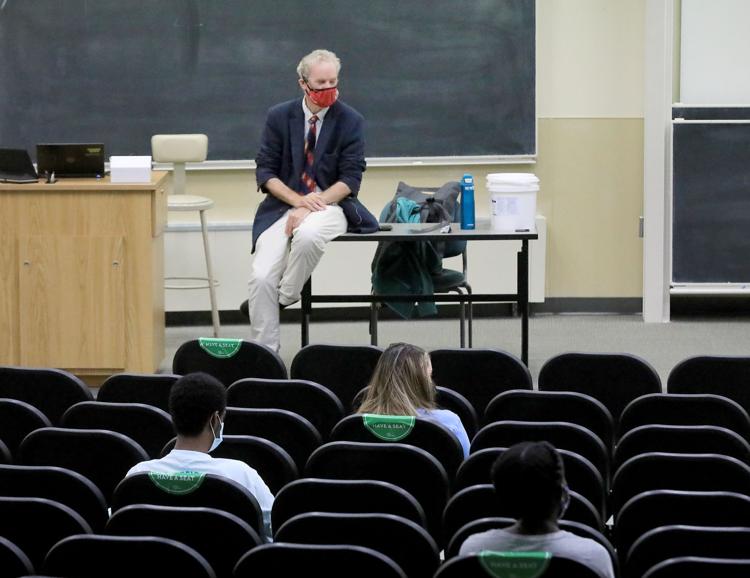 UWClasses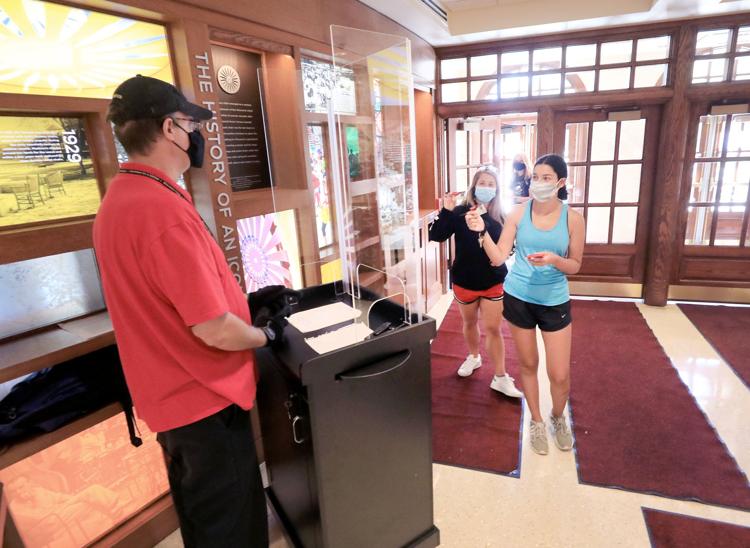 UWClasses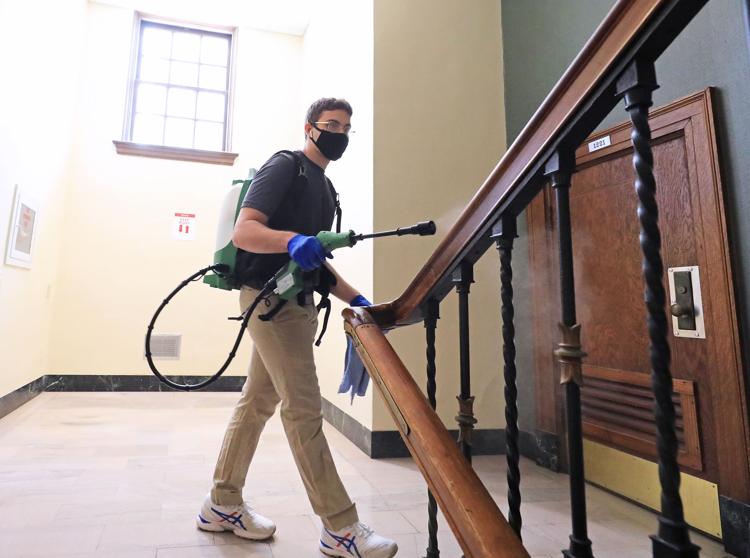 UWClasses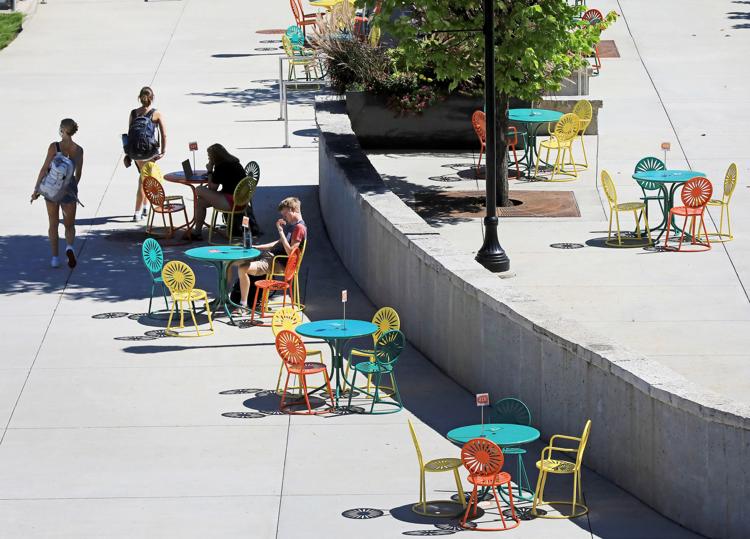 Trucks Feature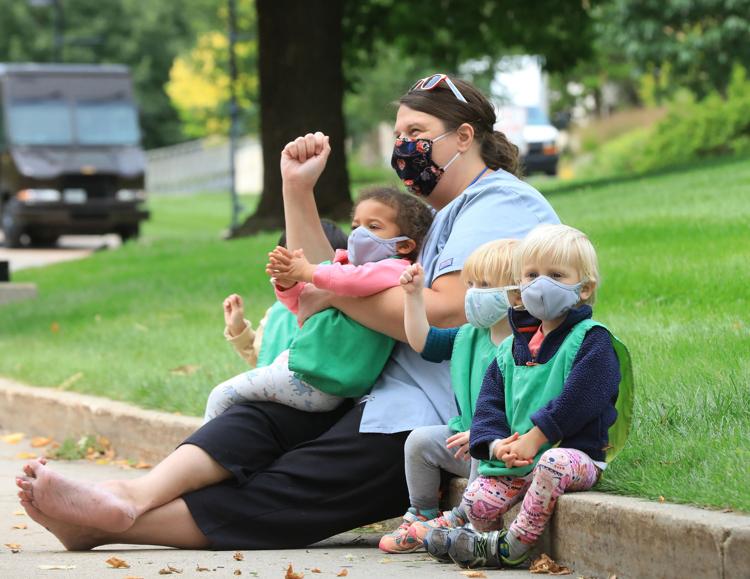 Playtech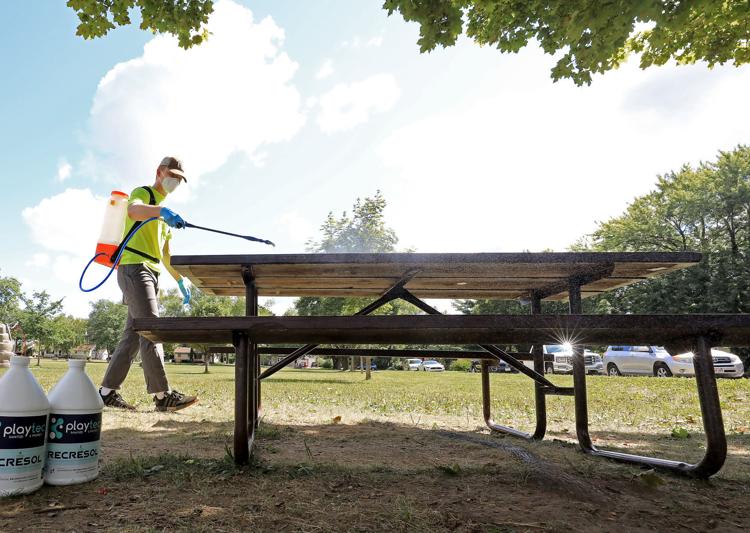 Covid Dental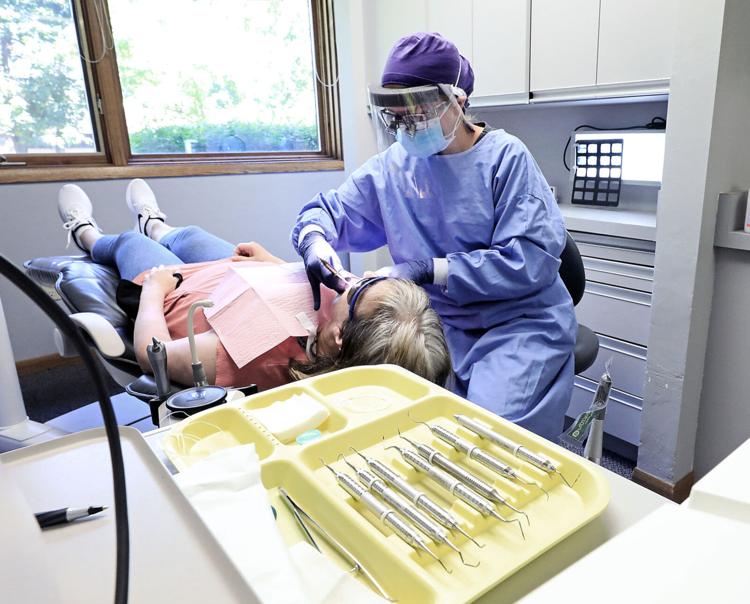 DaytoRemember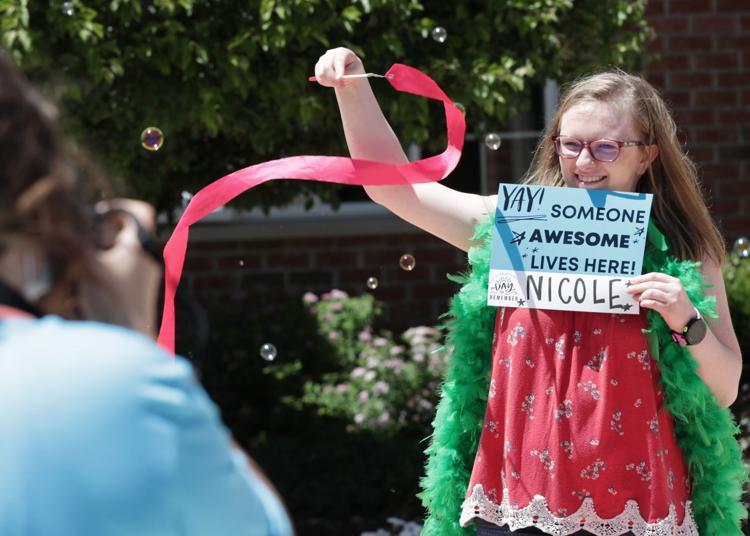 VilasZoo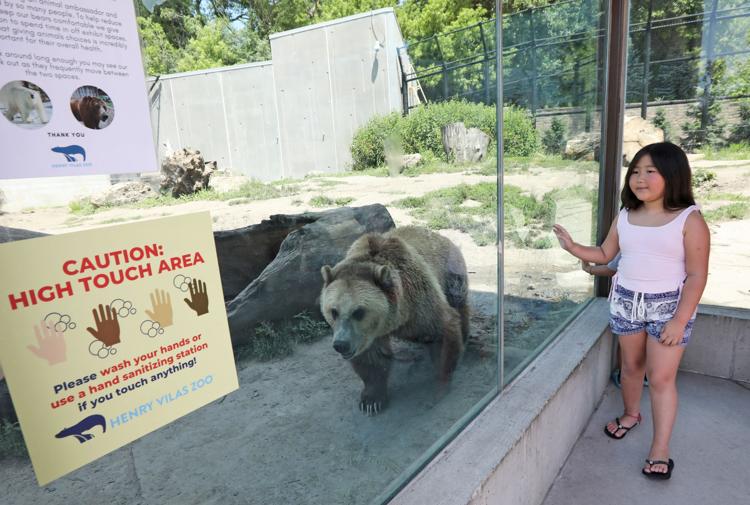 RoshHashanah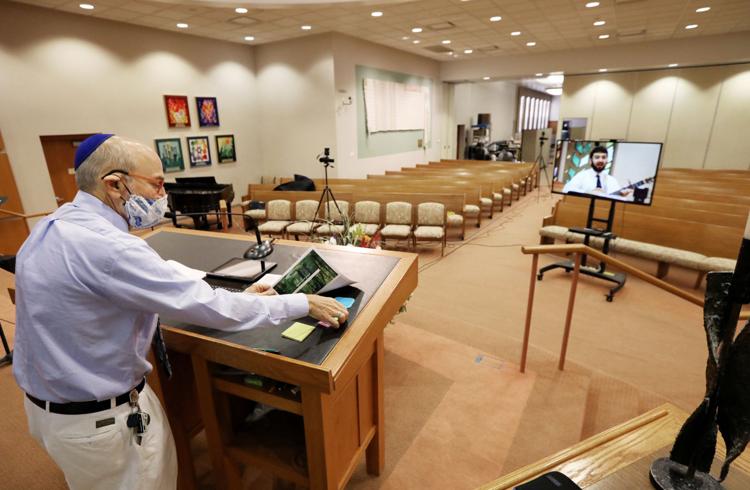 Requiring masks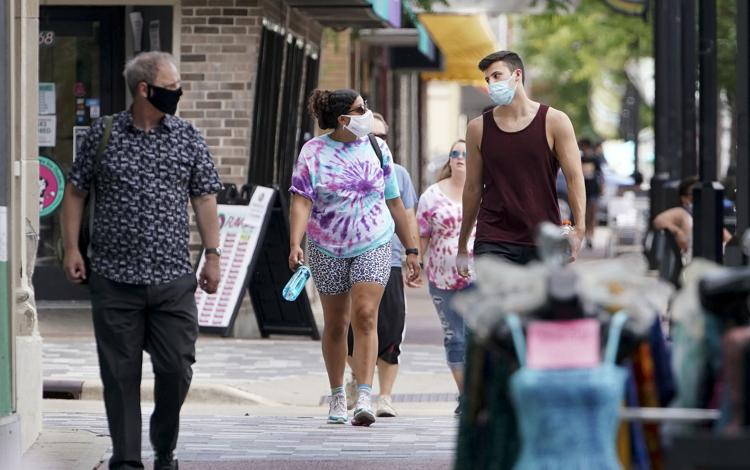 In-person absentee voting begins
Middleton High drive-up graduation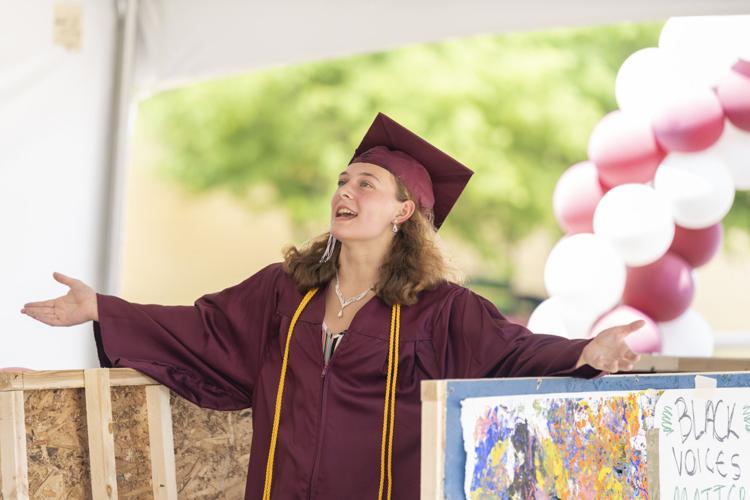 Anti-mask protest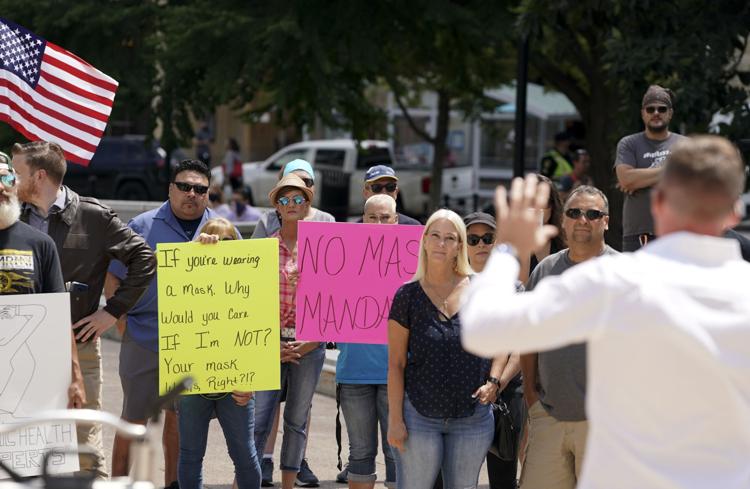 Making COVID-19 masks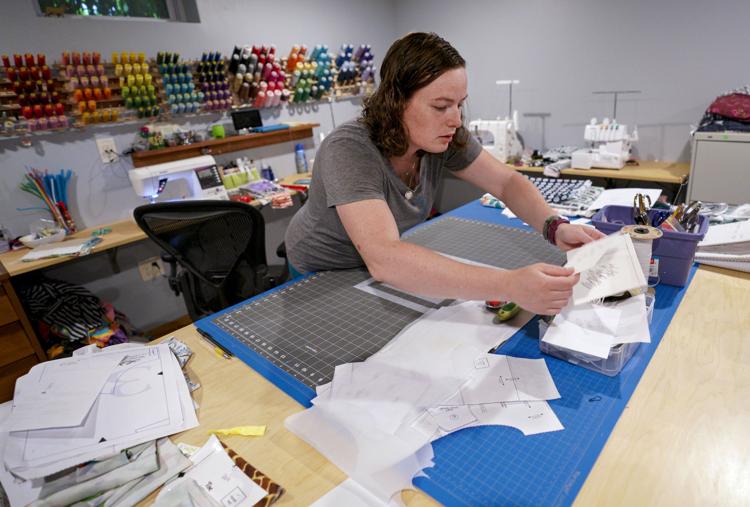 Shortage of coins
Goodman Pool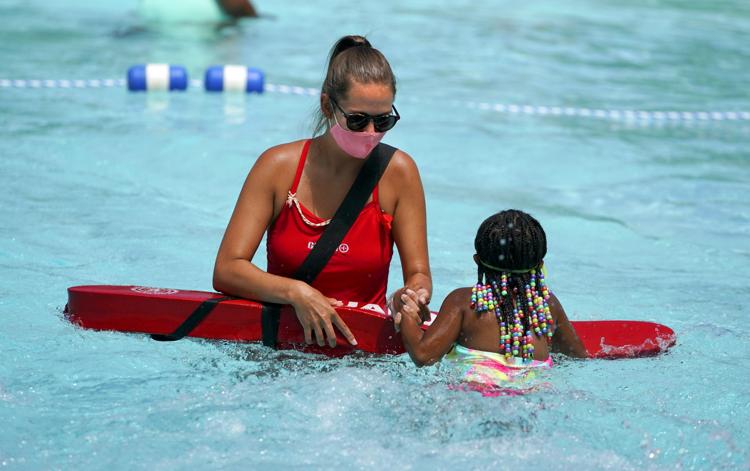 Goodman Pool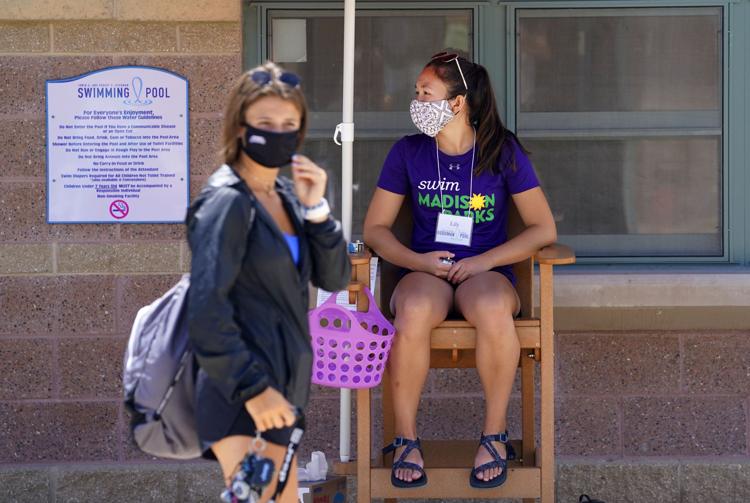 YMCA summer camp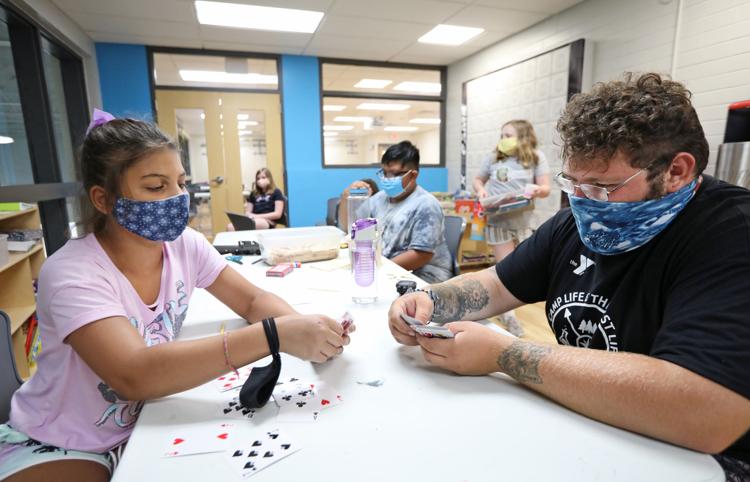 100,000 masks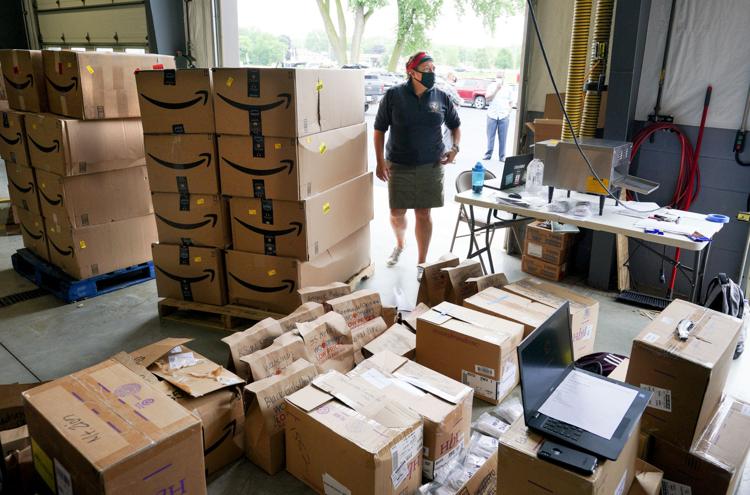 Contact tracing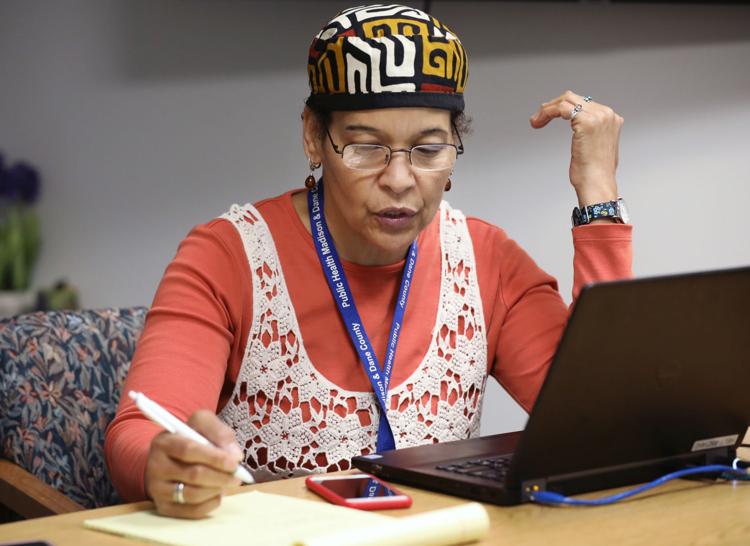 Doctor talking to patient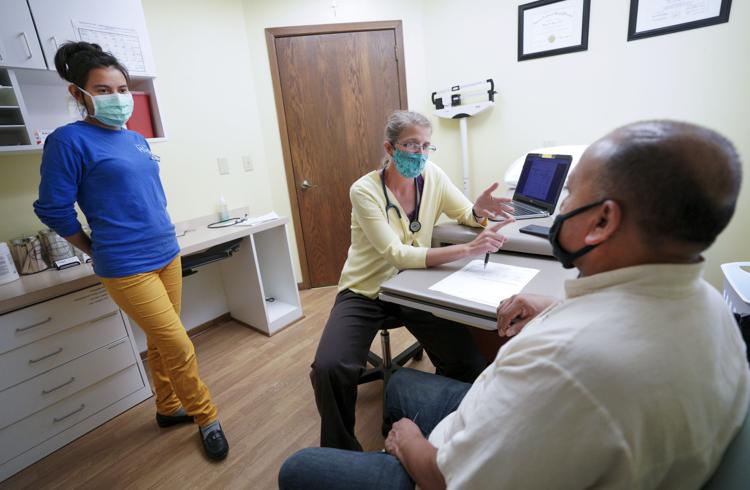 Outdoor class at Pinnacle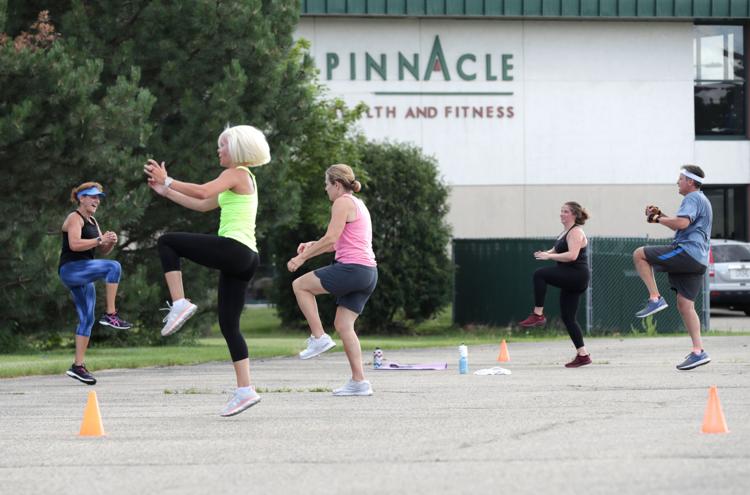 Punching bag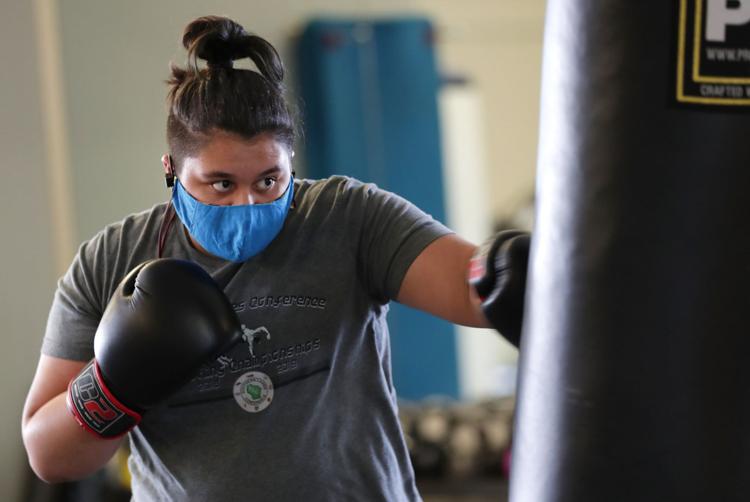 Starlite 14 drive-in theater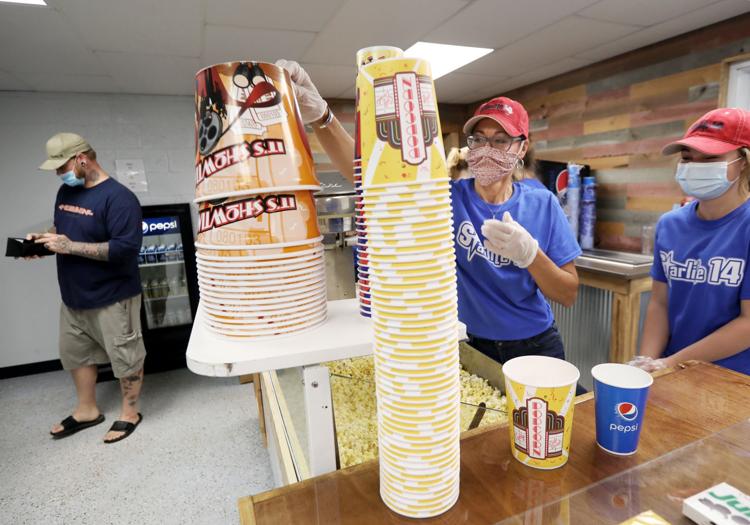 Starlite 14 drive-in theater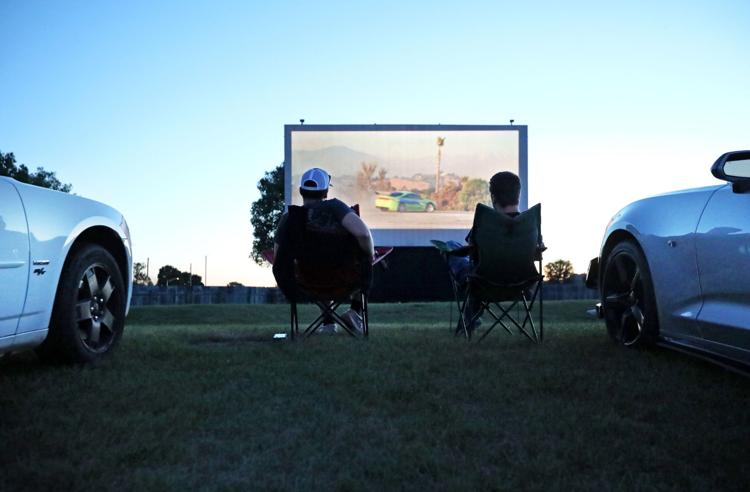 Masks to be required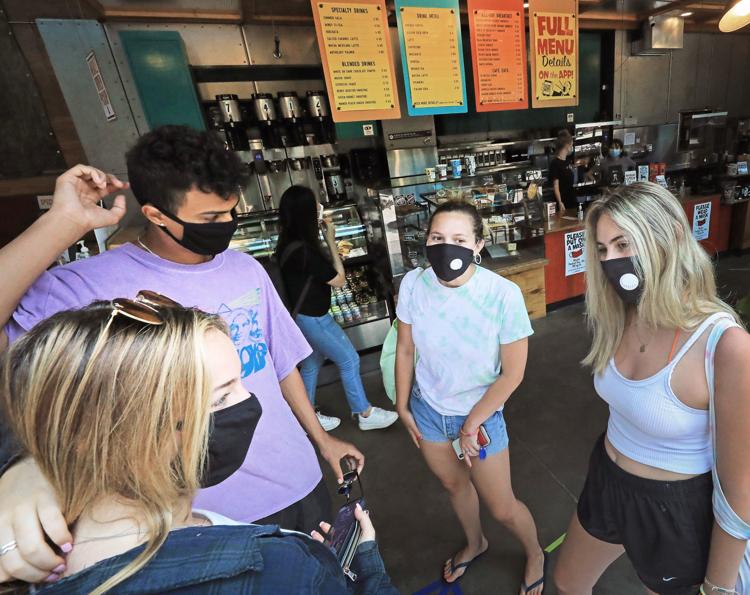 News conference on masks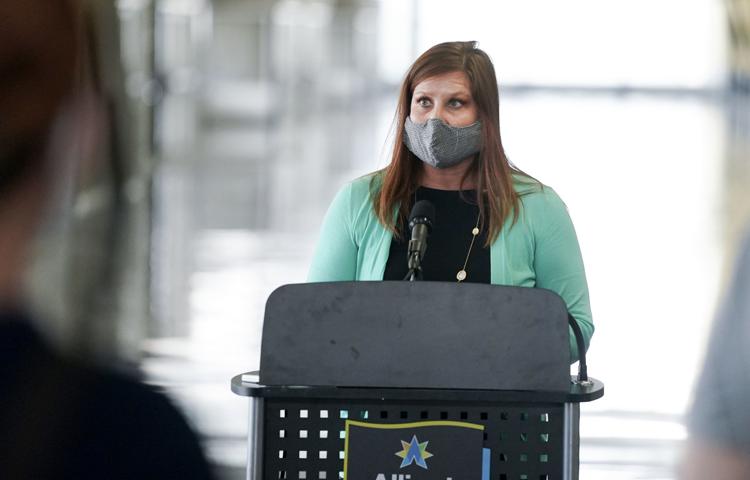 Covid cleaning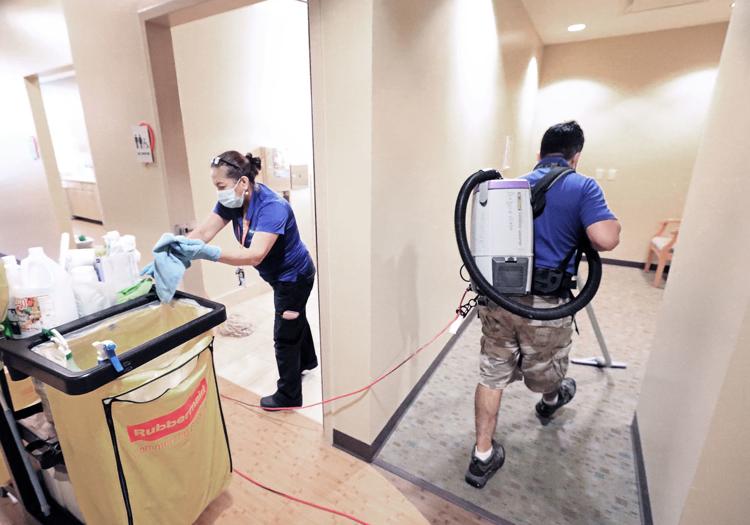 Bar closings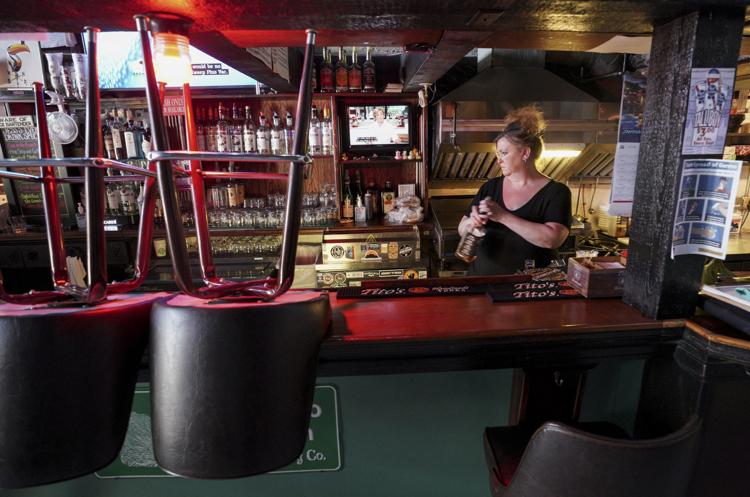 Homeless camps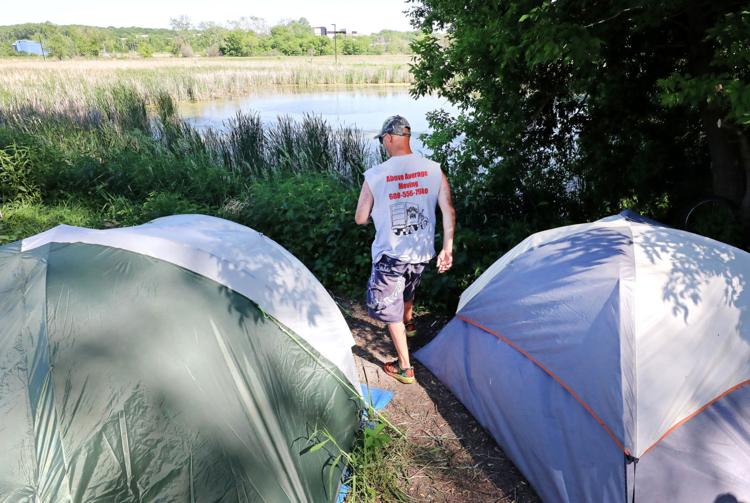 Homeless camps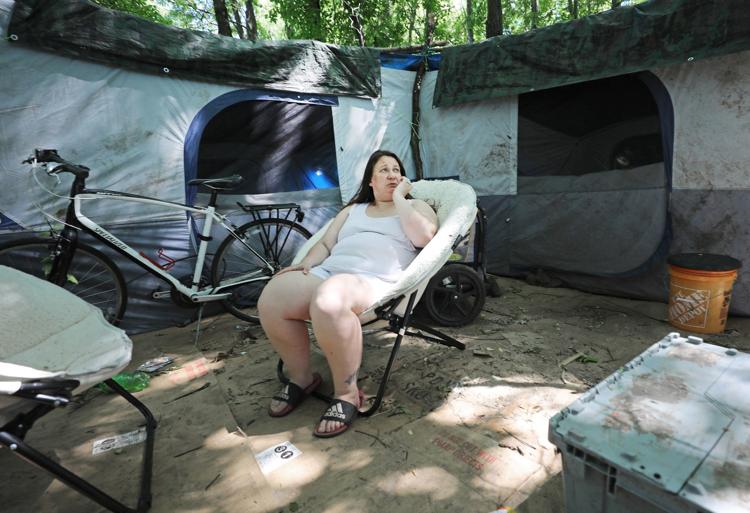 Testing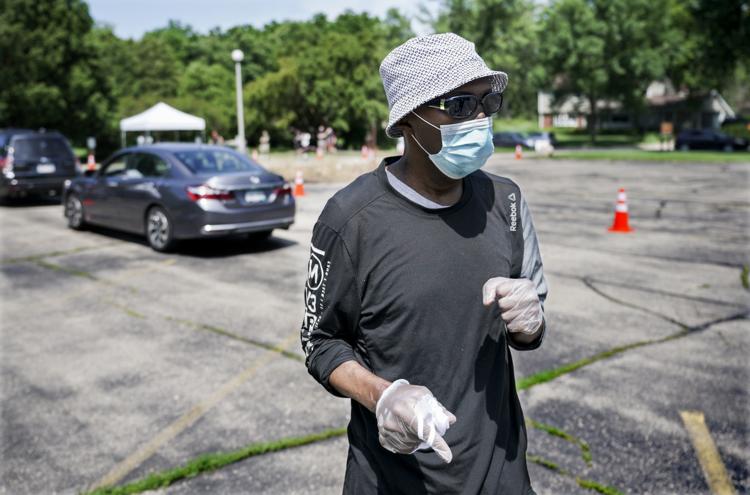 Testing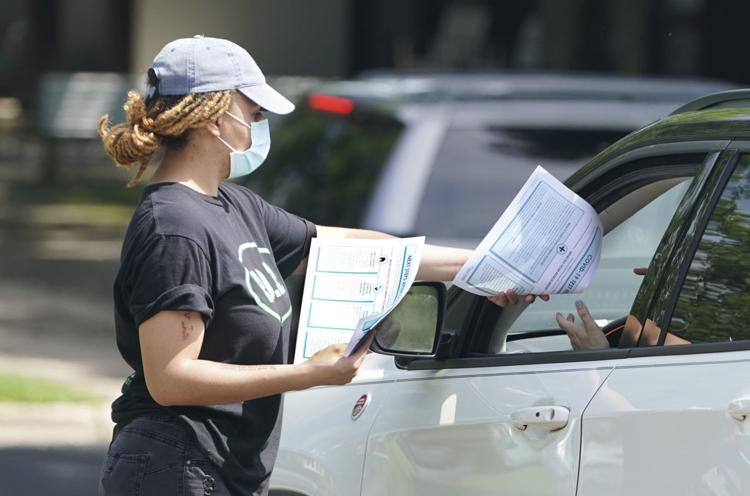 Virus testing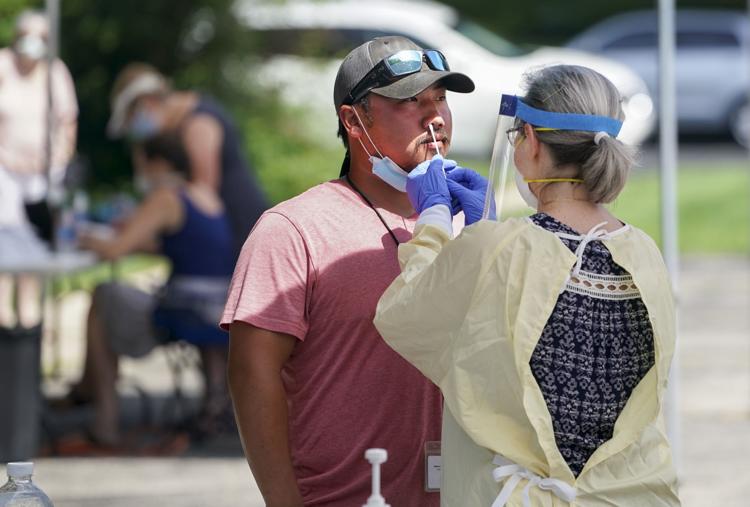 Henry Vilas Zoo reopens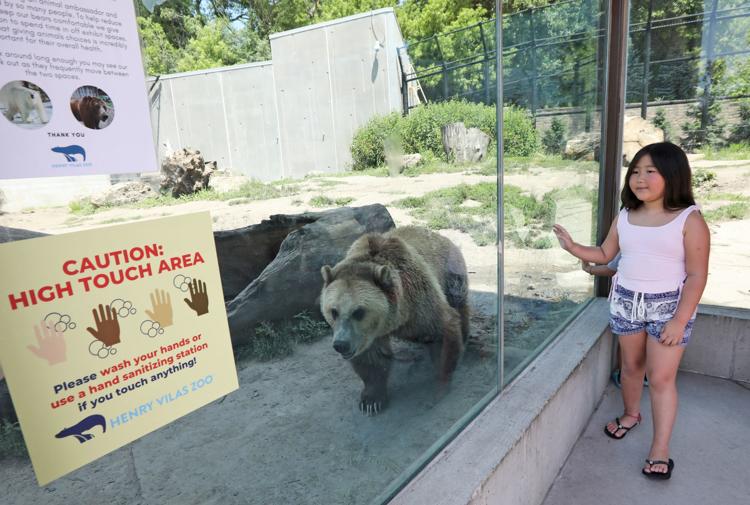 Union Terrace reopening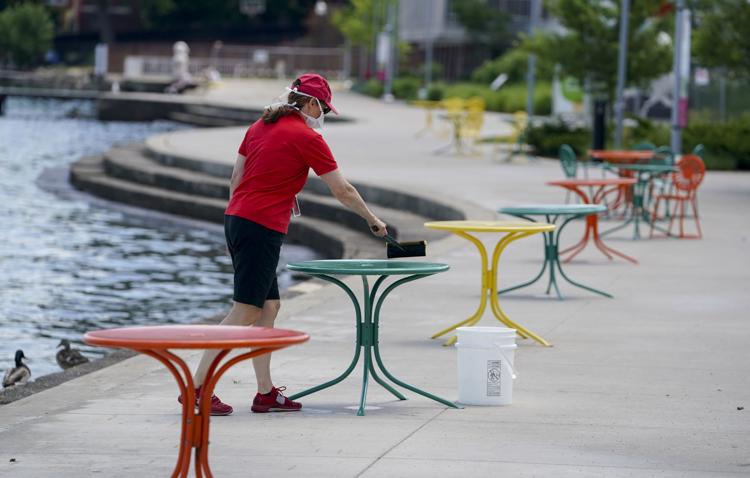 A Day to Remember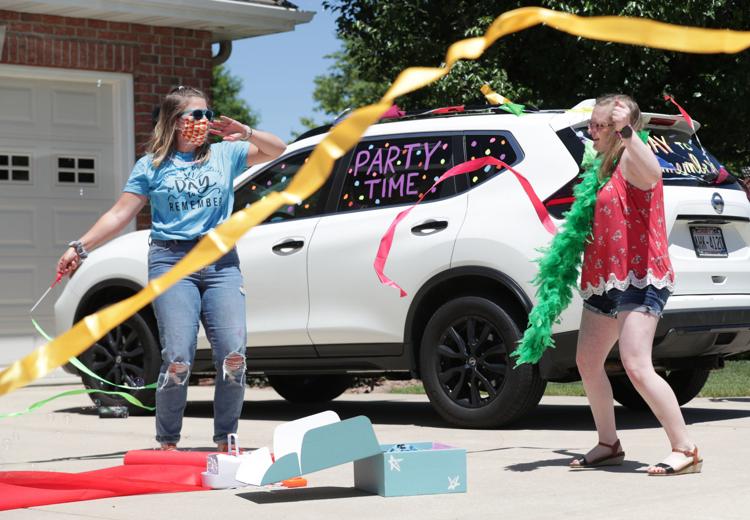 West High grads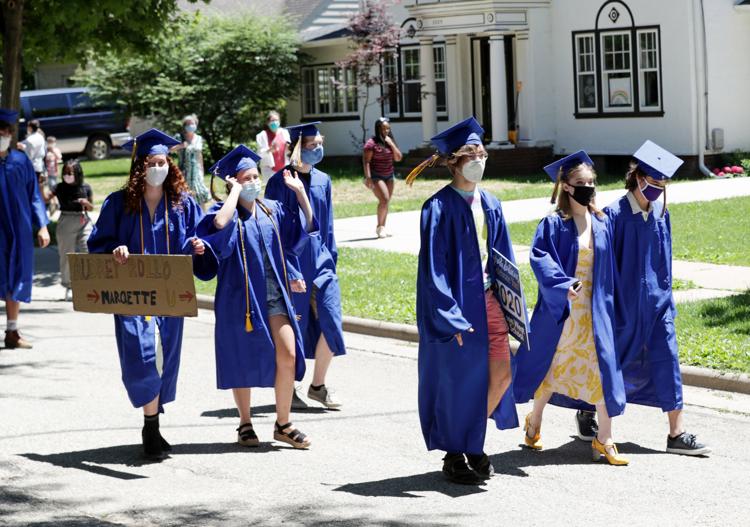 Pool openings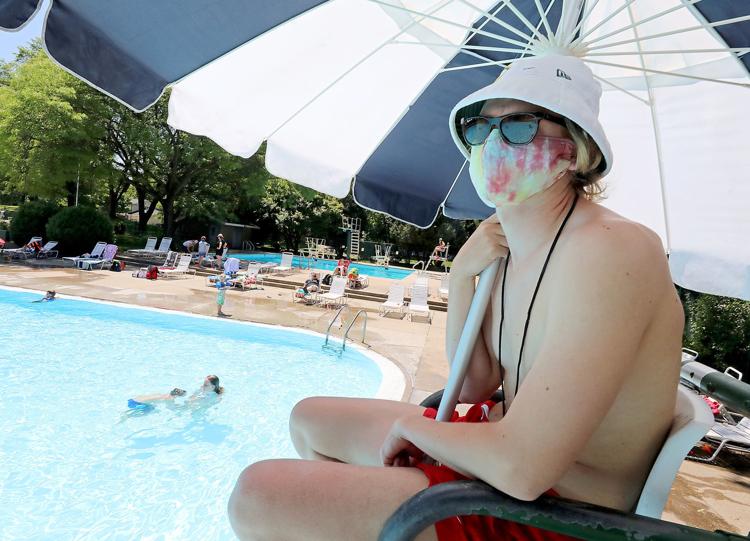 Grads on the Yahara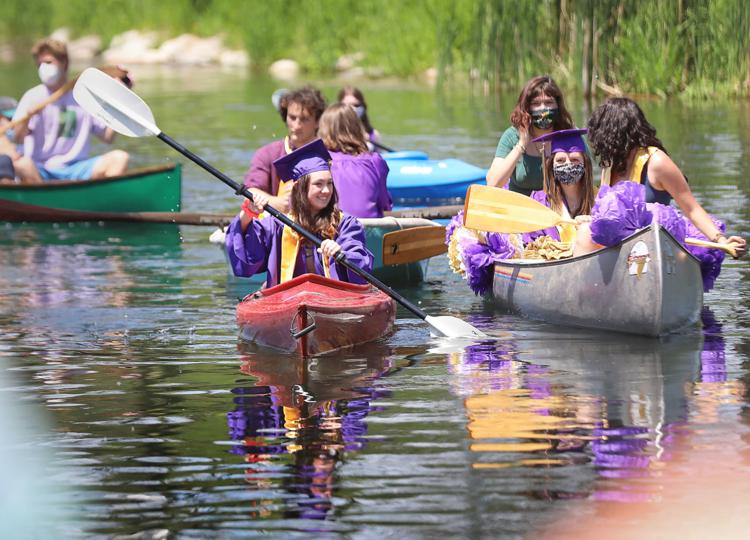 Fifth-grade graduation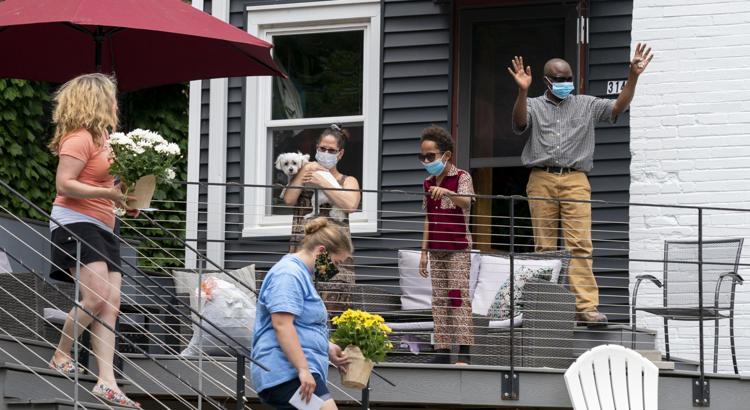 Tribes battling steep losses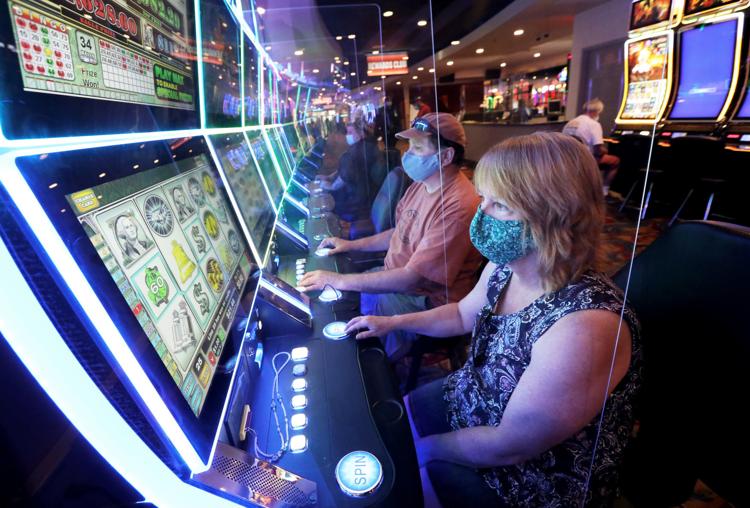 COVID-19 openings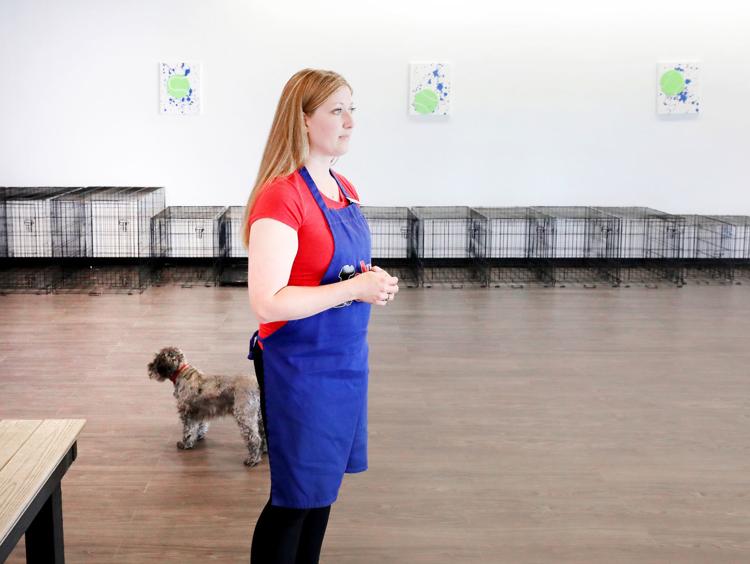 Picking up belongings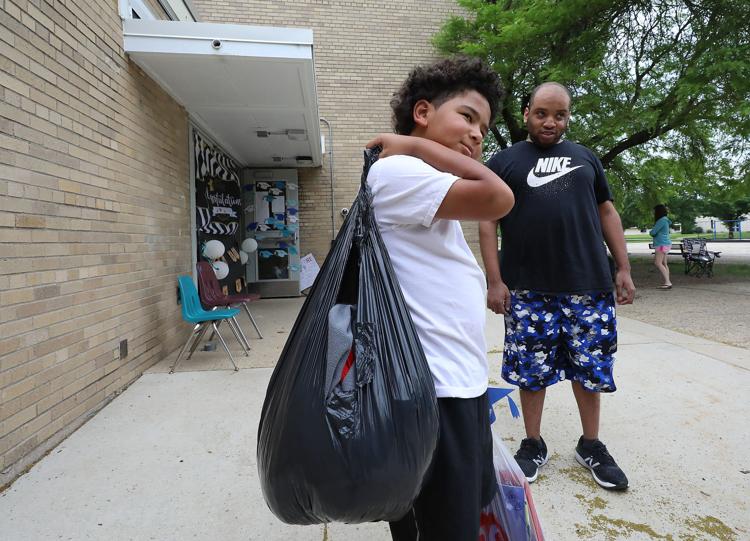 Downtown Businesses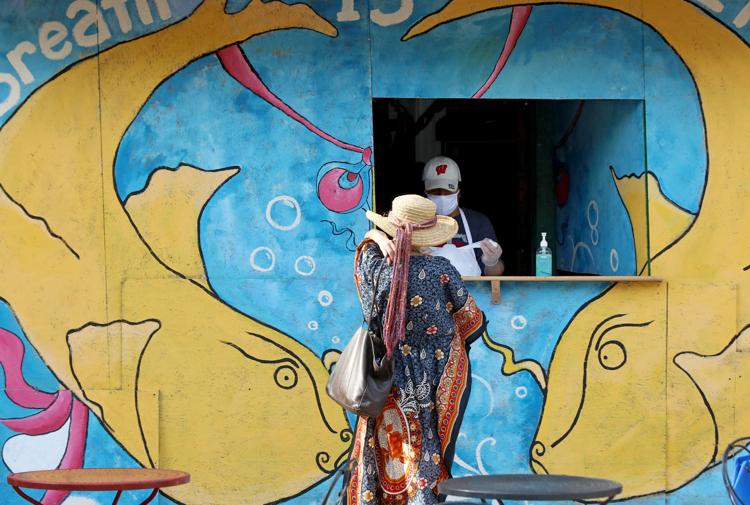 Covid transportation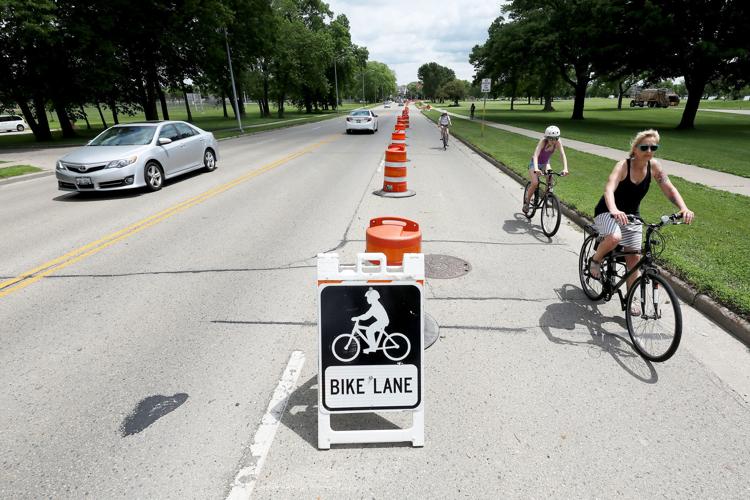 Church capacities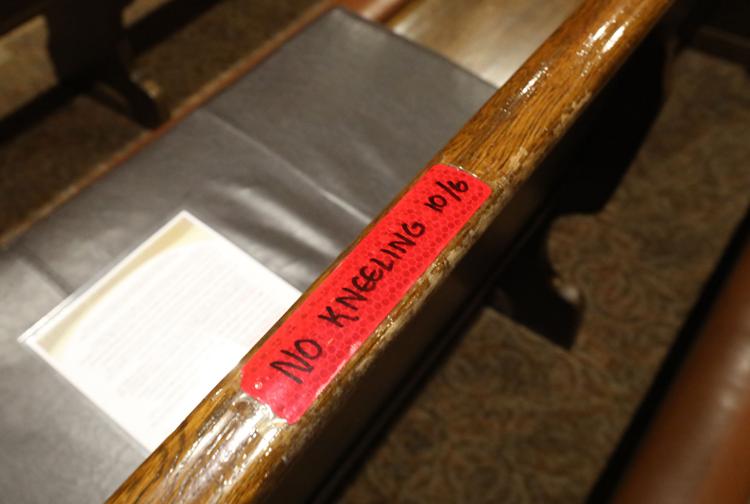 Church capacities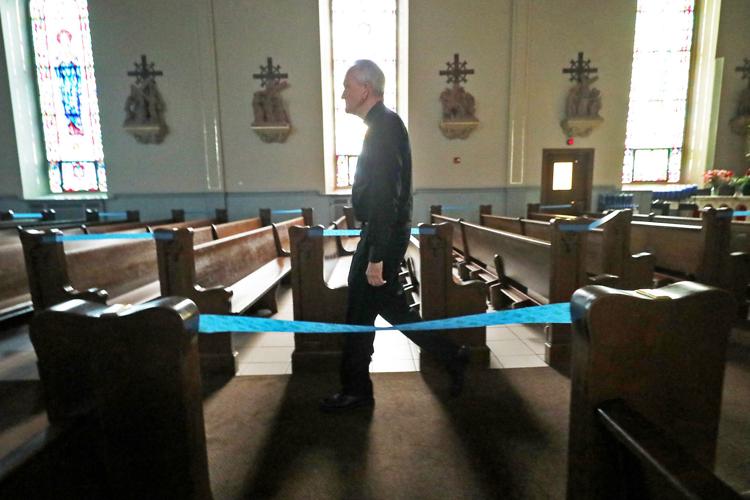 Prepping for reopening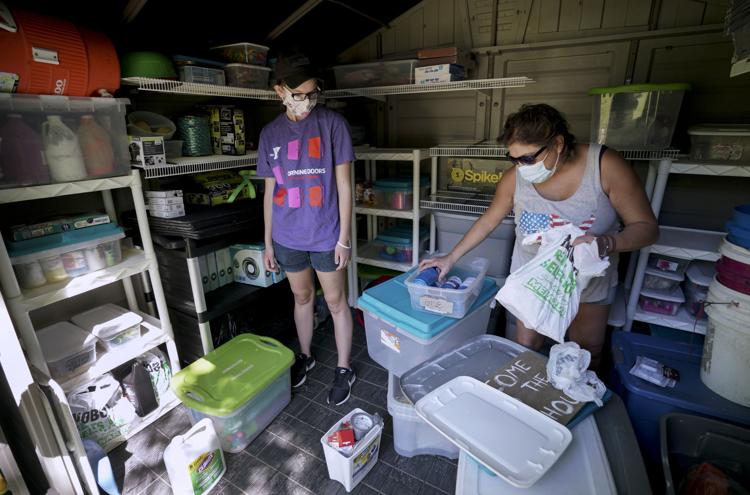 Warner Park - screening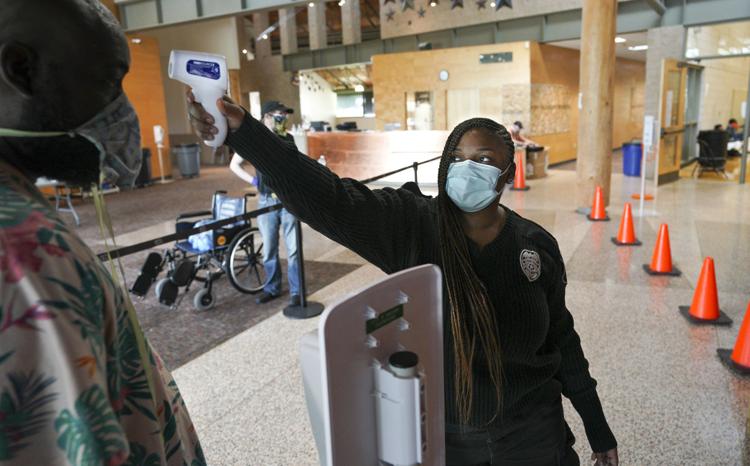 Outdoor Dining East Main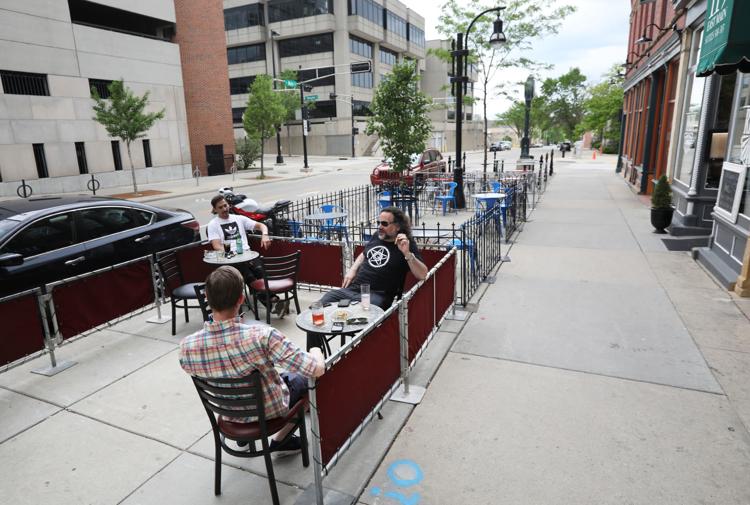 Spacing out customers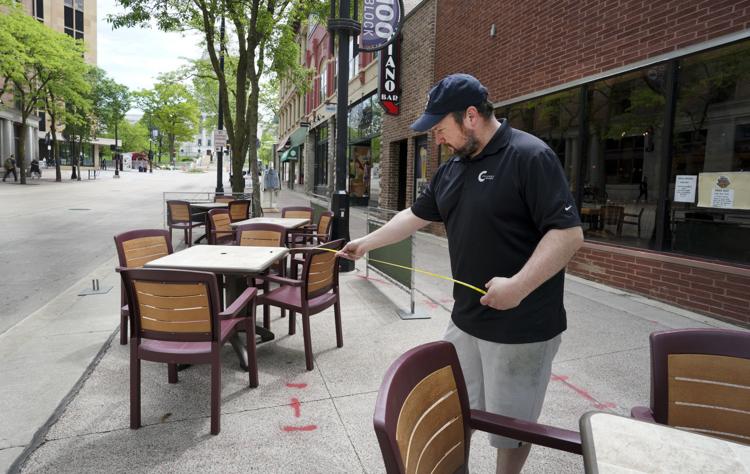 Getting a tattoo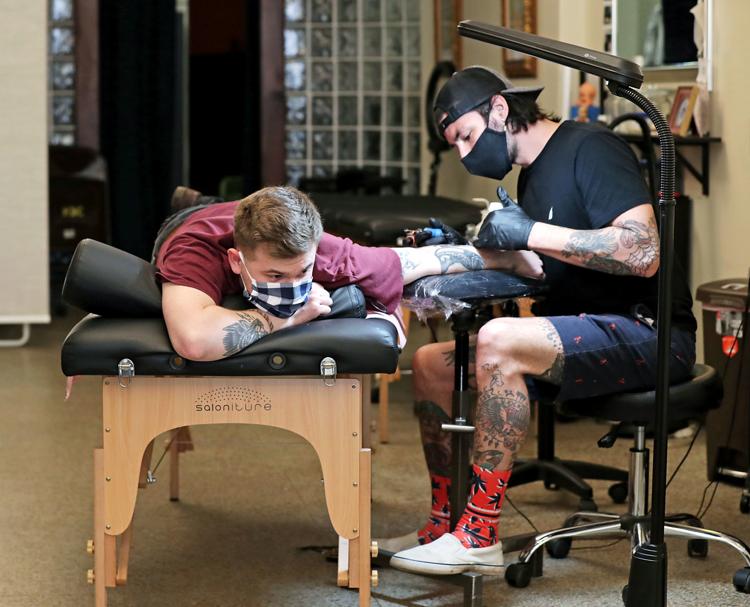 Memorial Day ceremony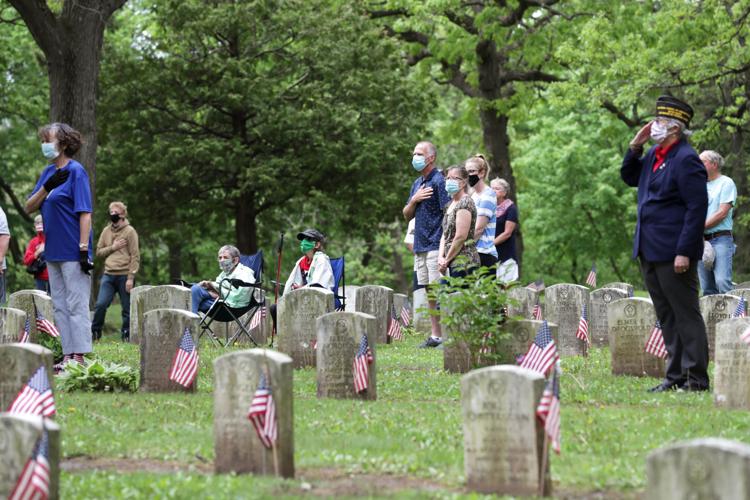 Memorial Day weekend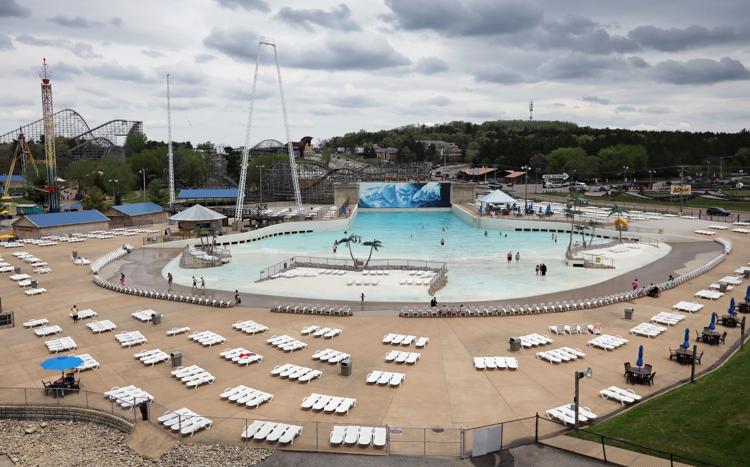 Tom Diehl, Tommy Bartlett Show not opening 2020, State Journal photo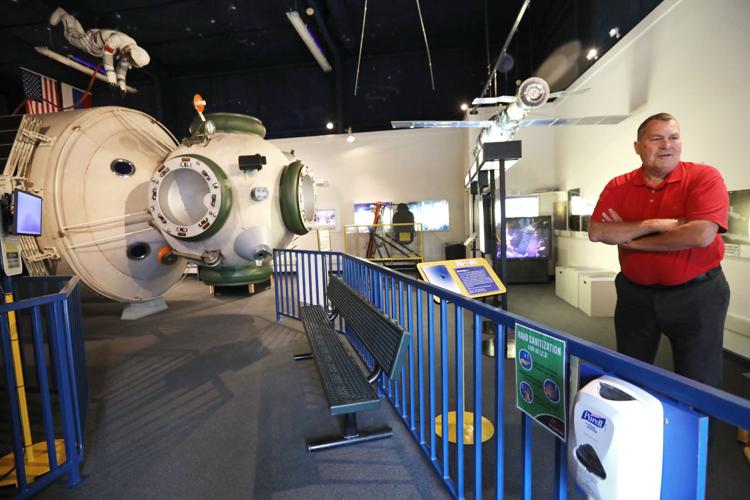 Salons Opening
Fitness openings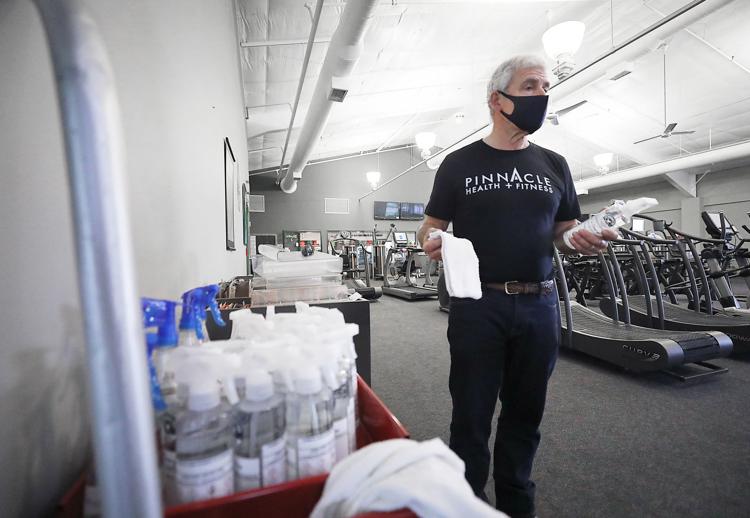 Duck Pond Drive-In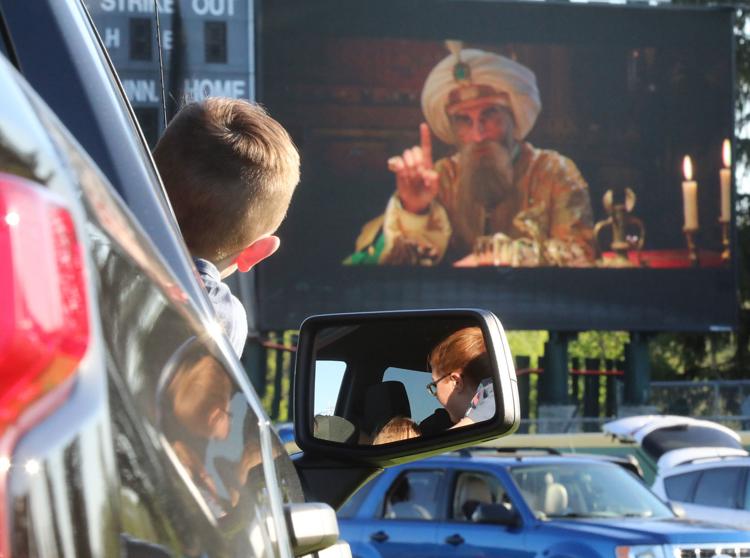 Memorial Union crowd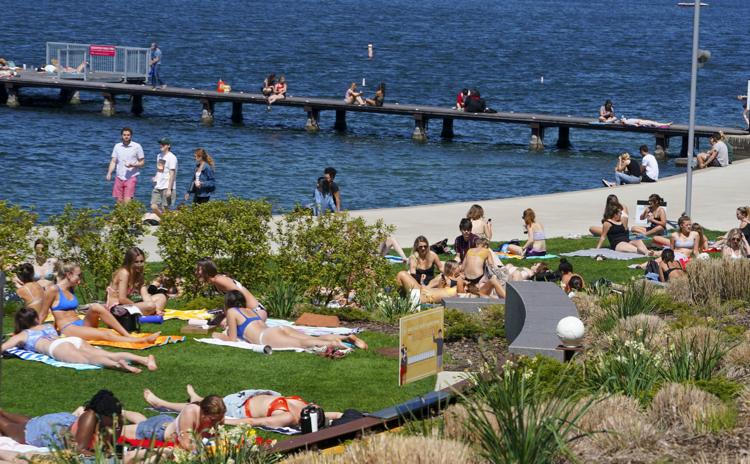 Child care at YMCA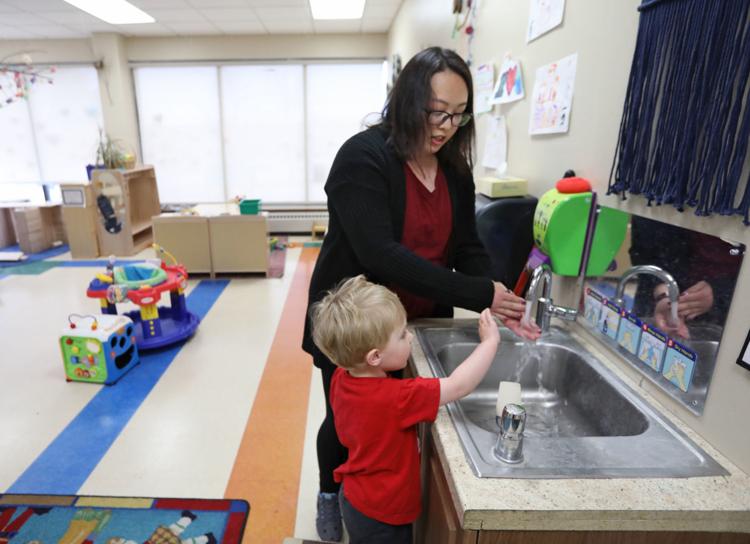 Bikers on Arboretum Drive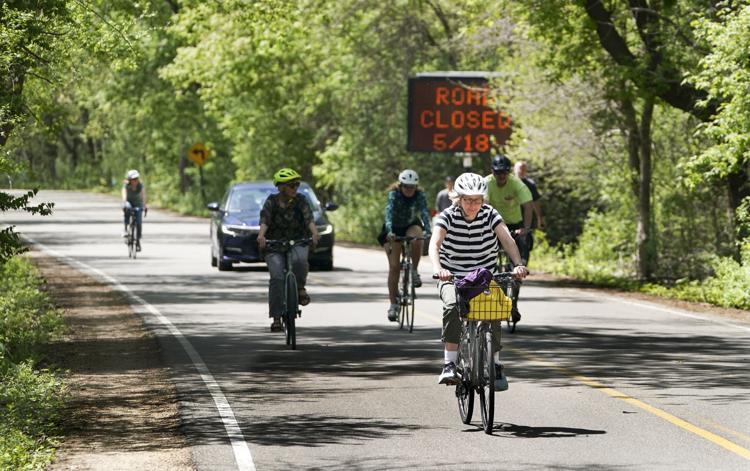 Brittingham Boats
Restaurant open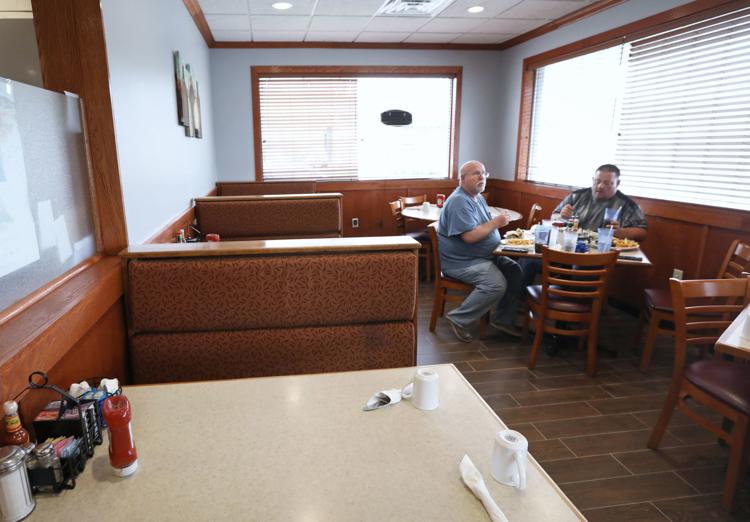 COVID-19 businesses reopen
Restaurant, bars reopen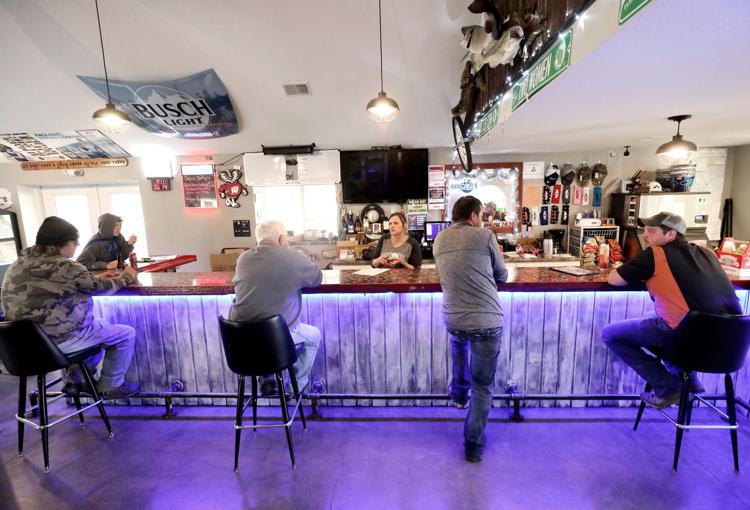 Dentist with patient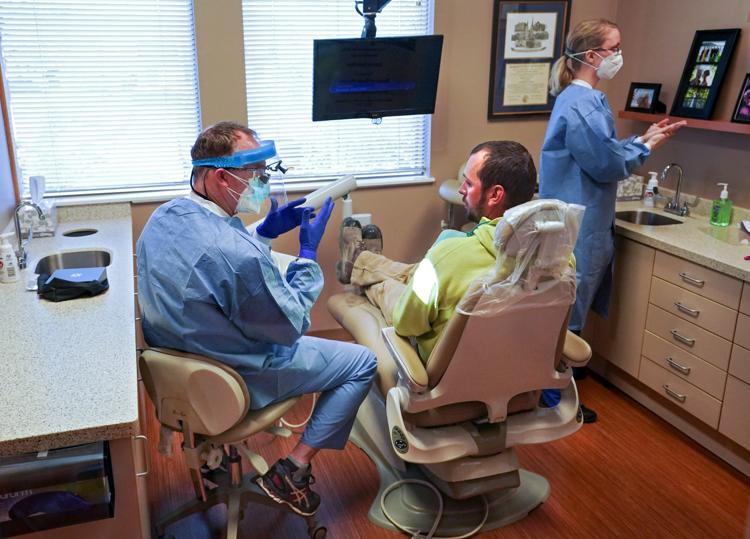 Dane County institutes order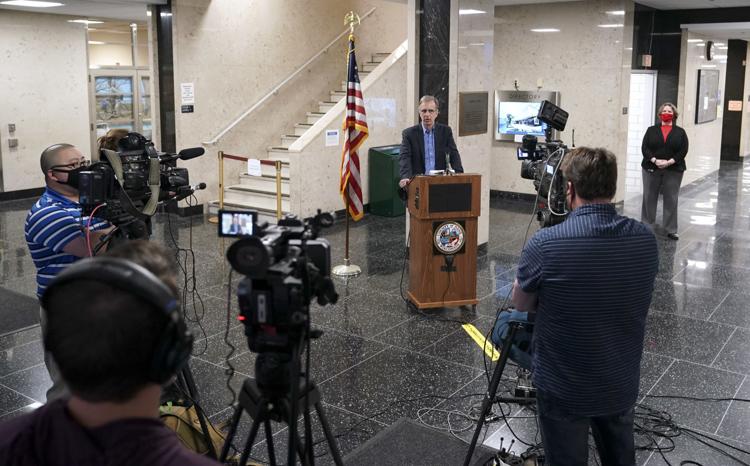 Carry-out food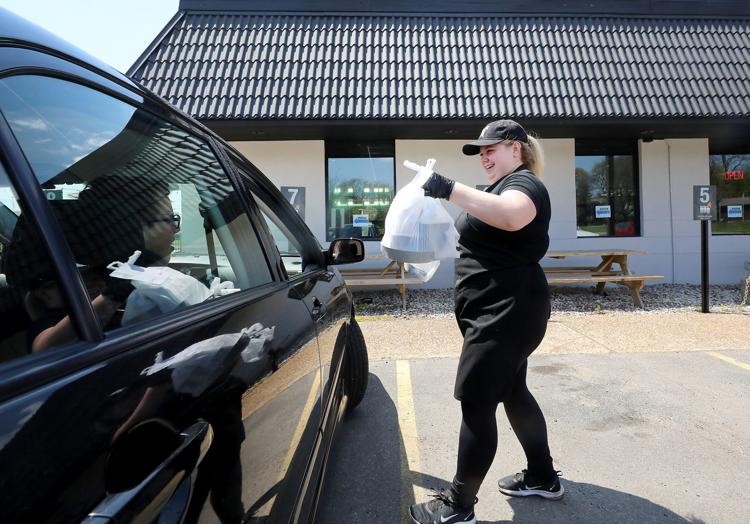 Small retailers reopening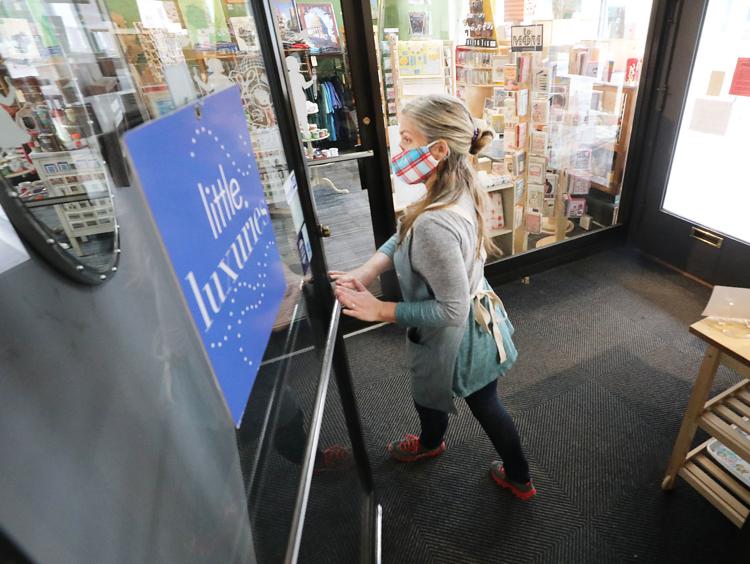 Shoe store reopening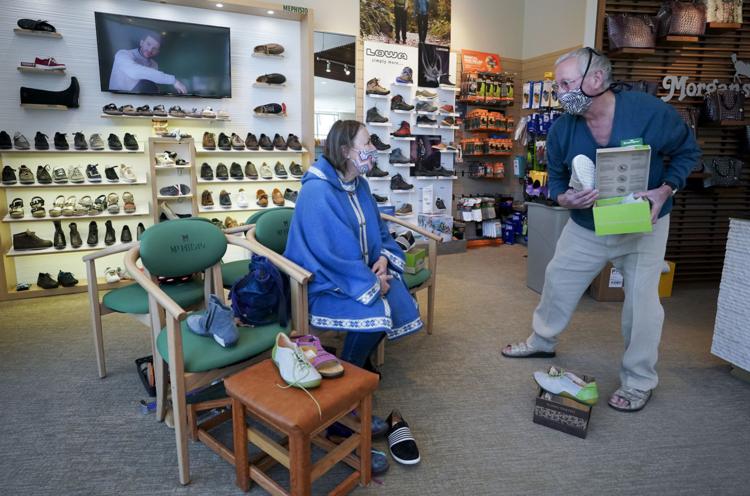 COVID 19 testing site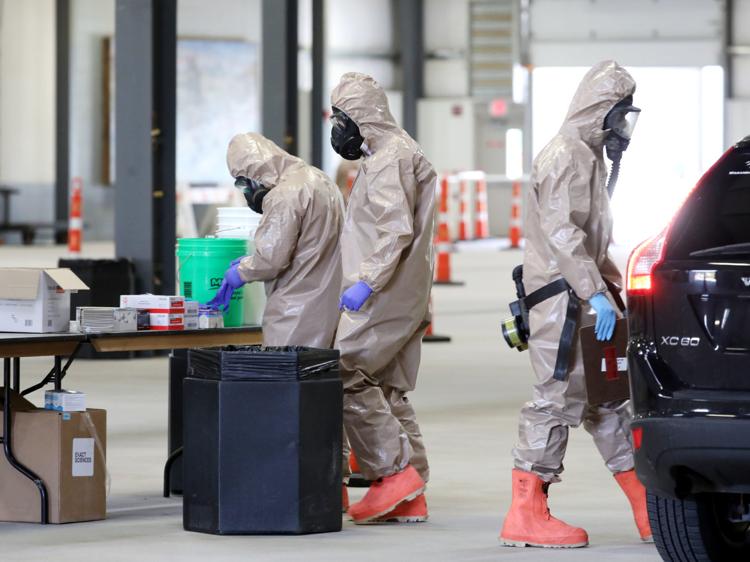 COVID 19 testing site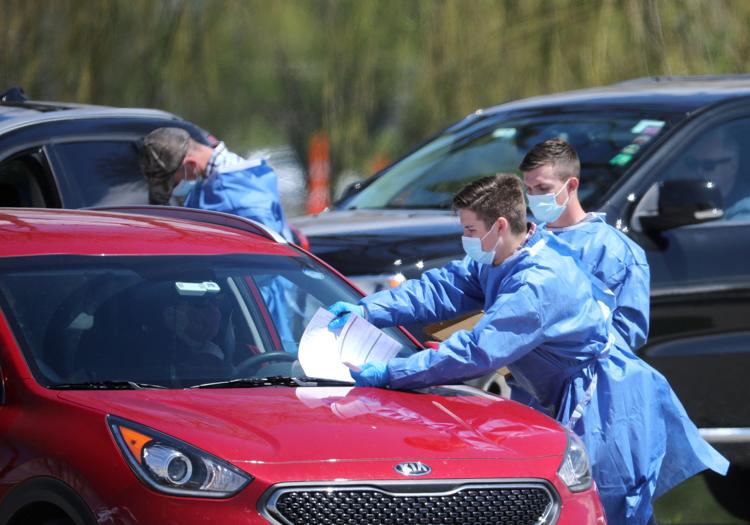 UW-Madison virtual graduation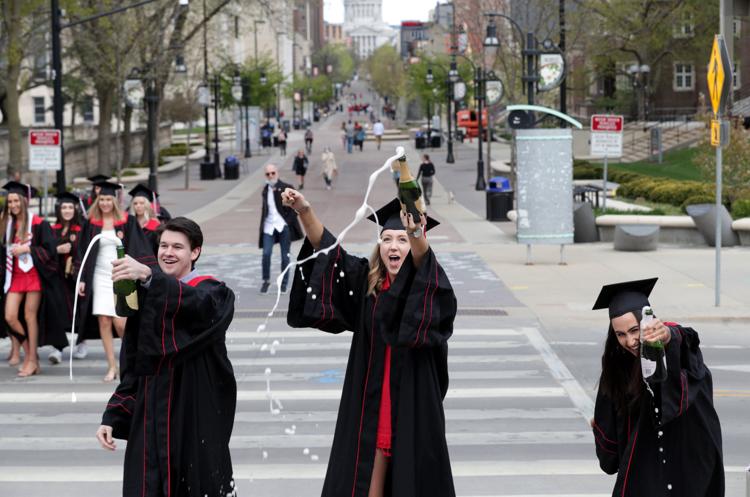 Monona Library Curbside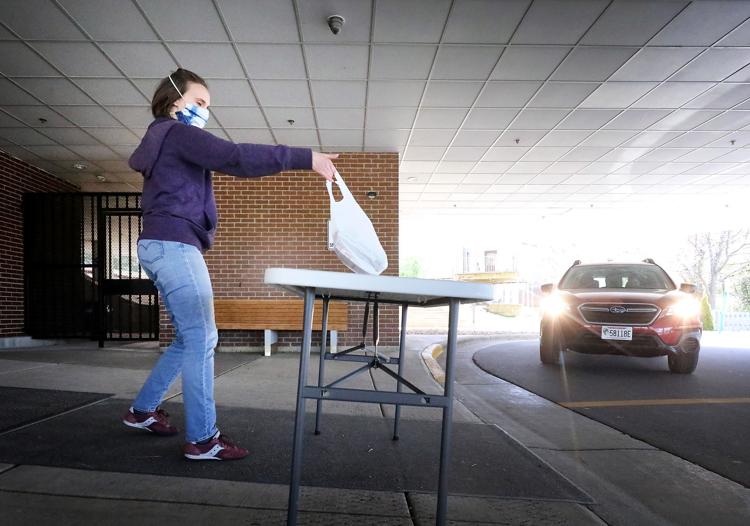 COVID-19 meat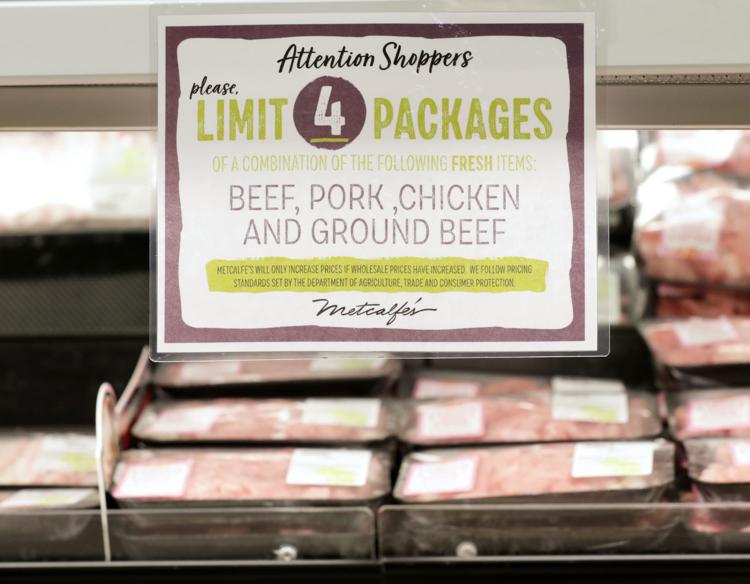 Homeless in parks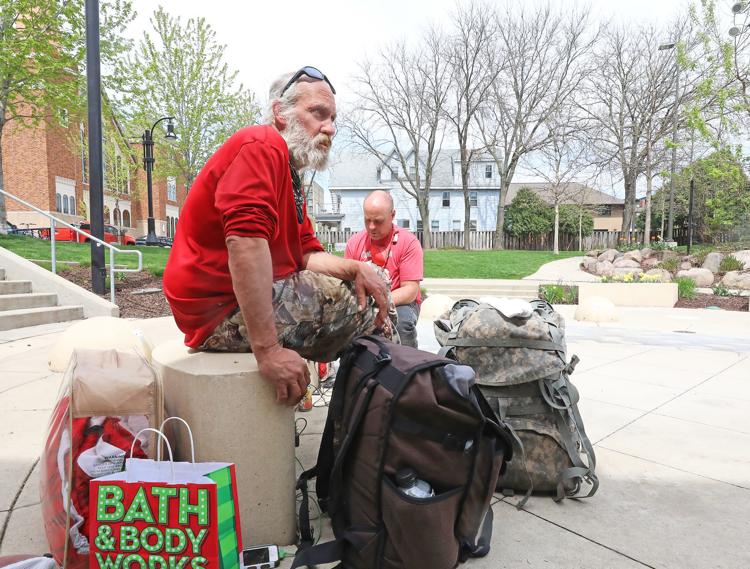 UW Commencement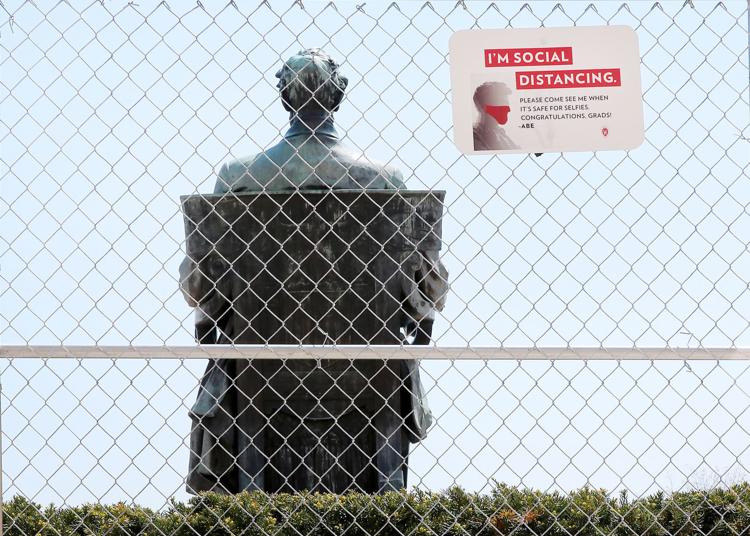 River Food Pantry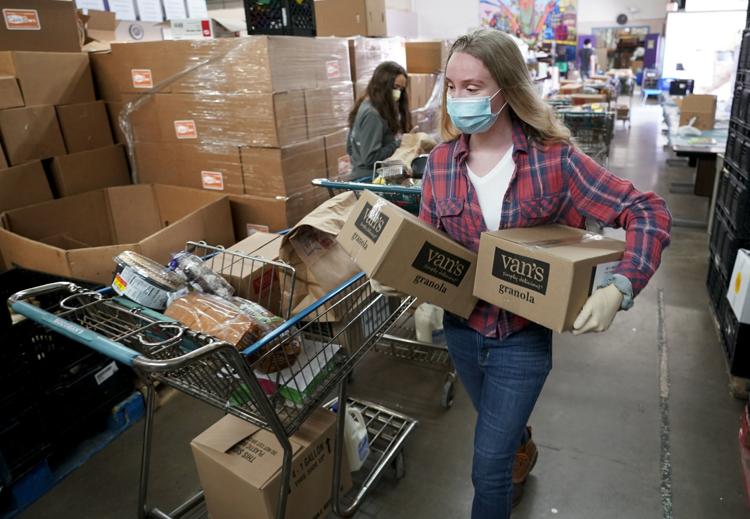 Dane County tourism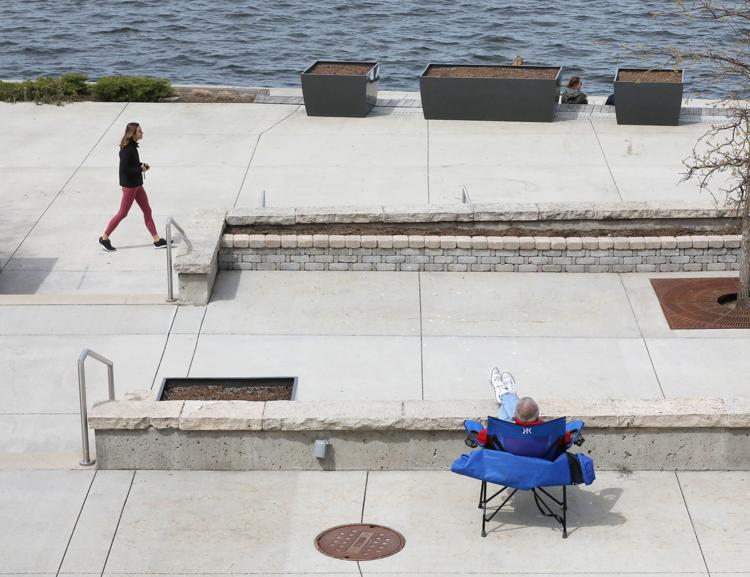 "Outside Looking In: A Drive-Thru Exhibition"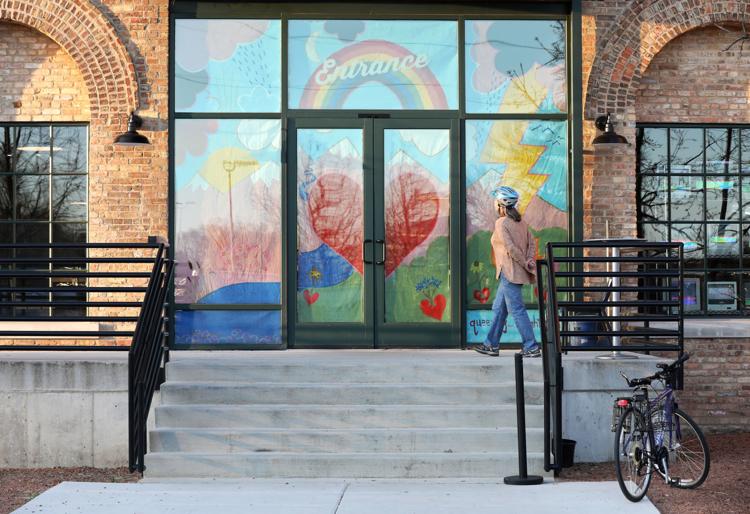 COVID-19 Menards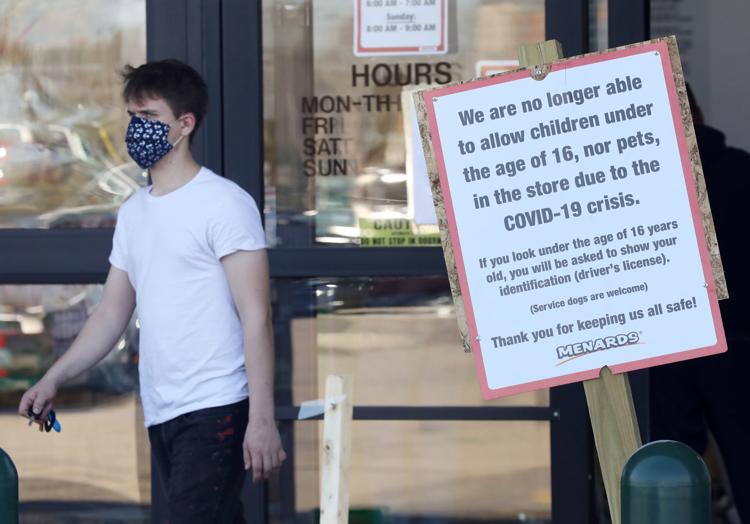 Covid Assembly Hearing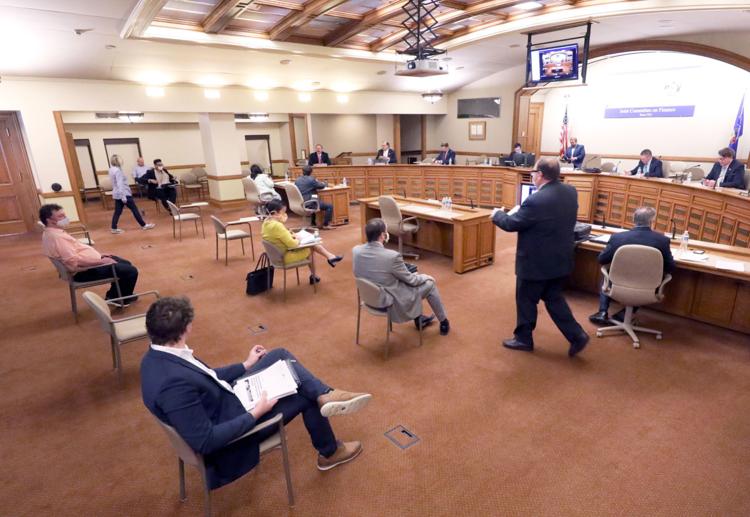 UW furloughs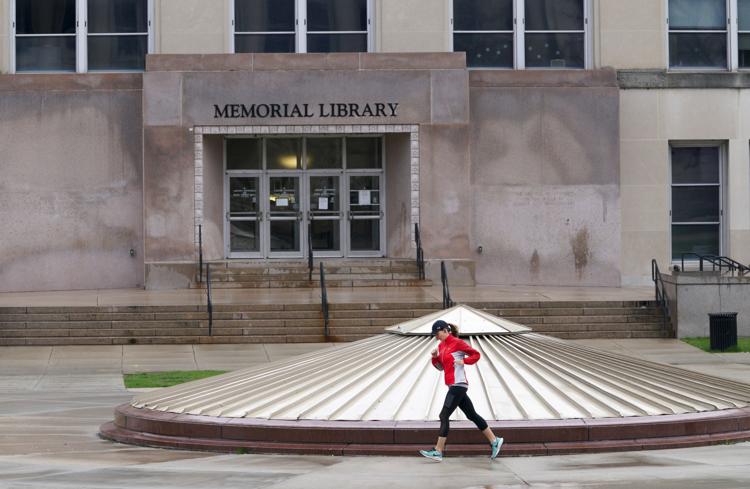 Stay safe, Badgers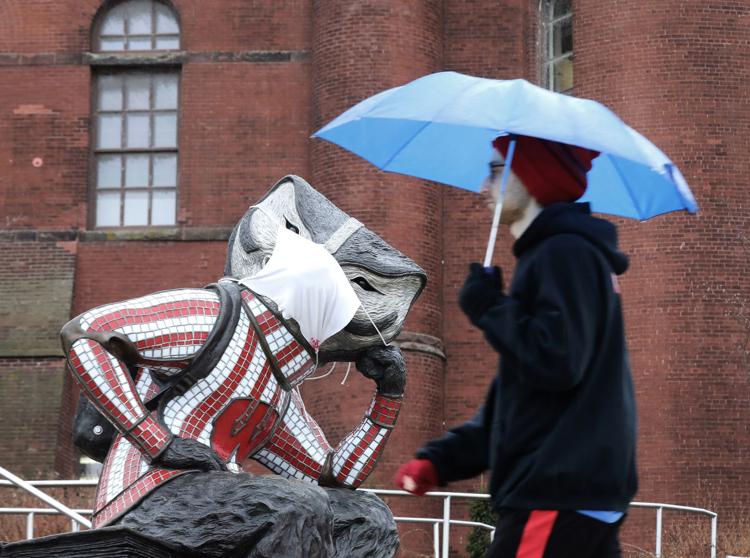 Celebrating 103 - From a distance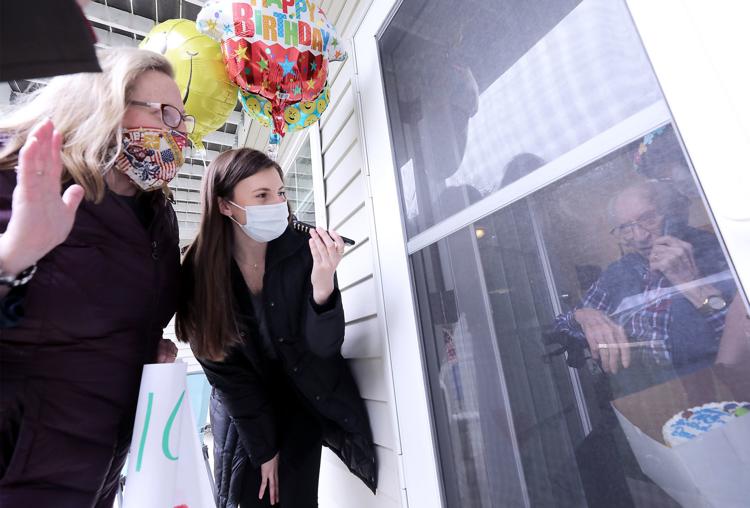 COVID-19 protest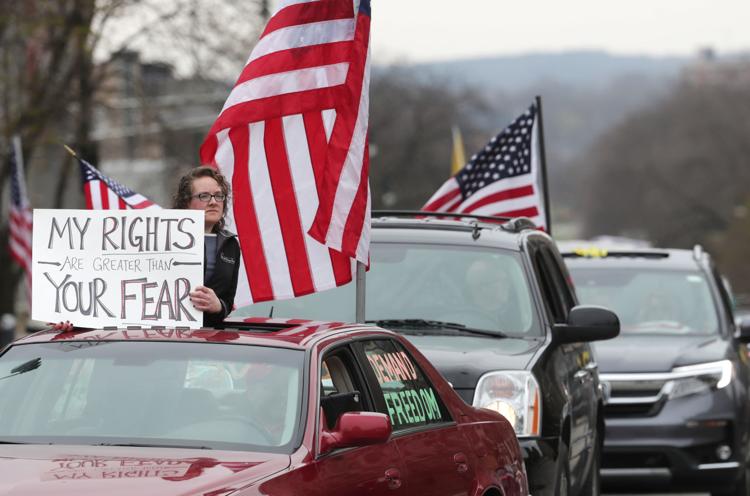 COVID-19 candle installation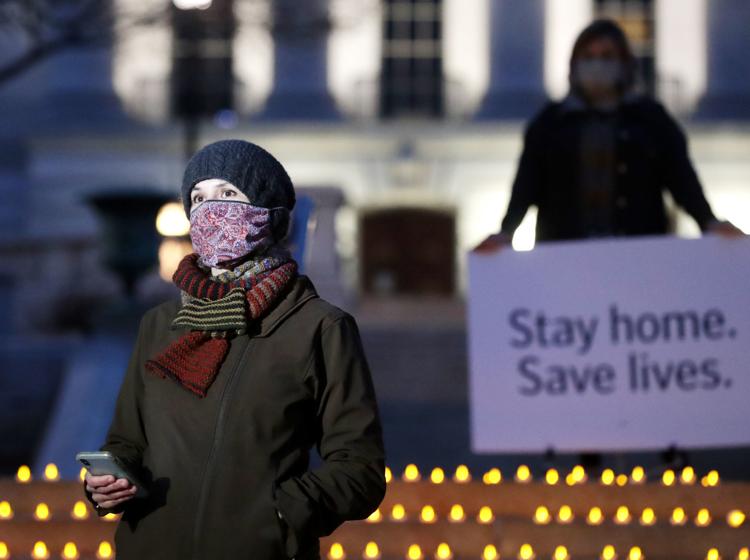 COVID-19 candle installation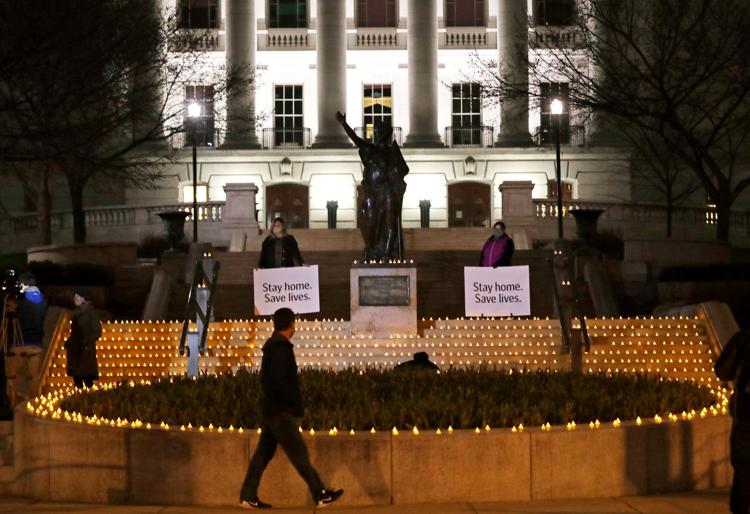 A fishing opener amid COVID-19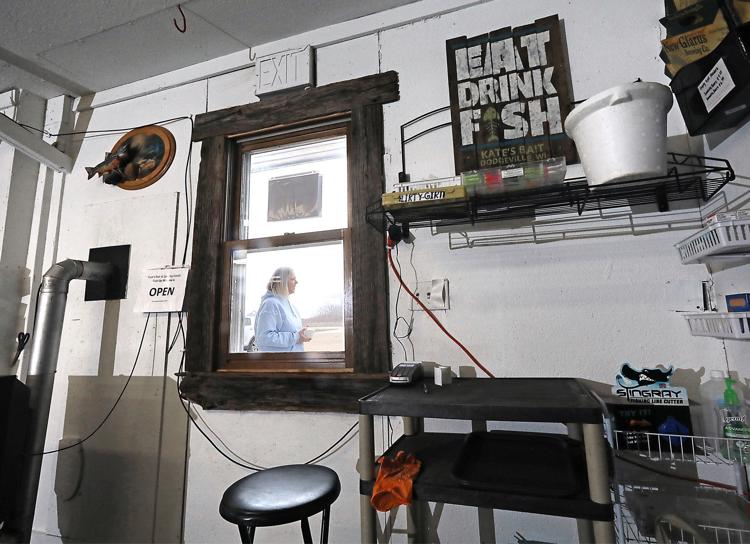 COVID-19 UW-Madison students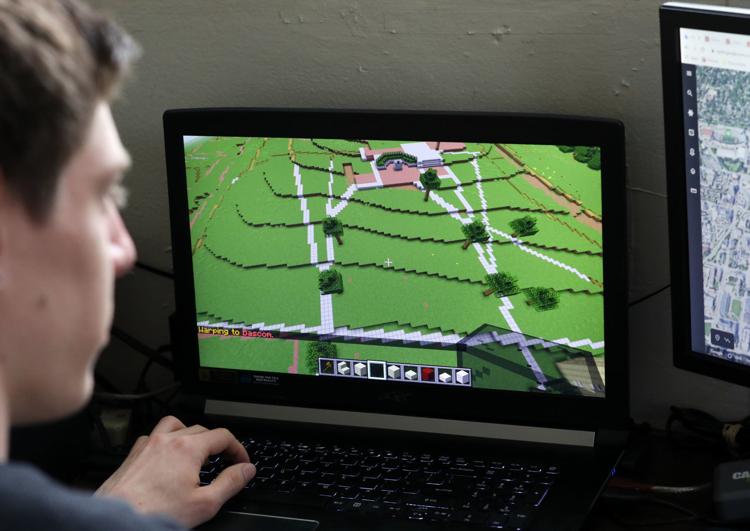 Covid Public Employees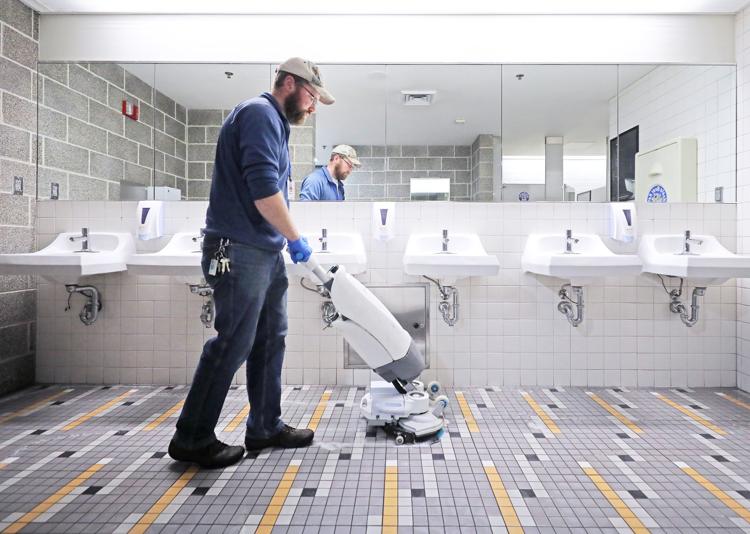 Act of Appreciation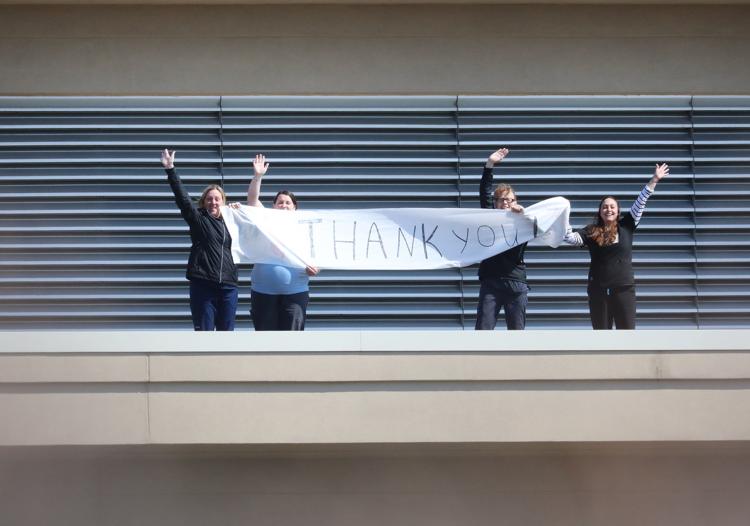 Brazelton with video screen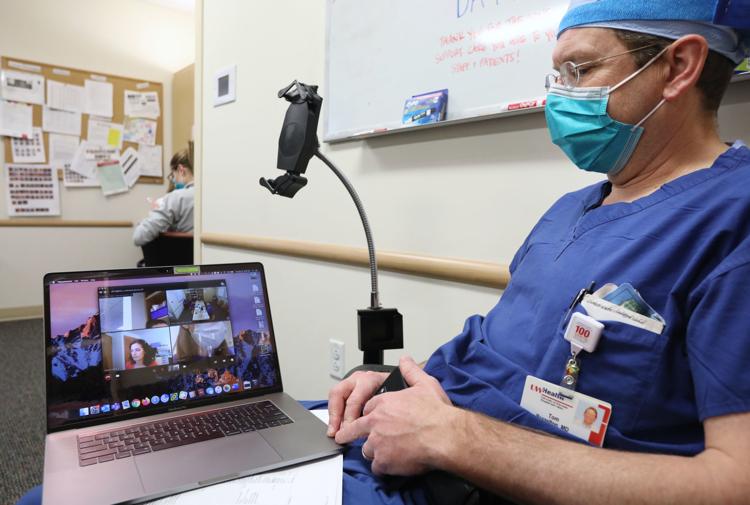 Saris stays busy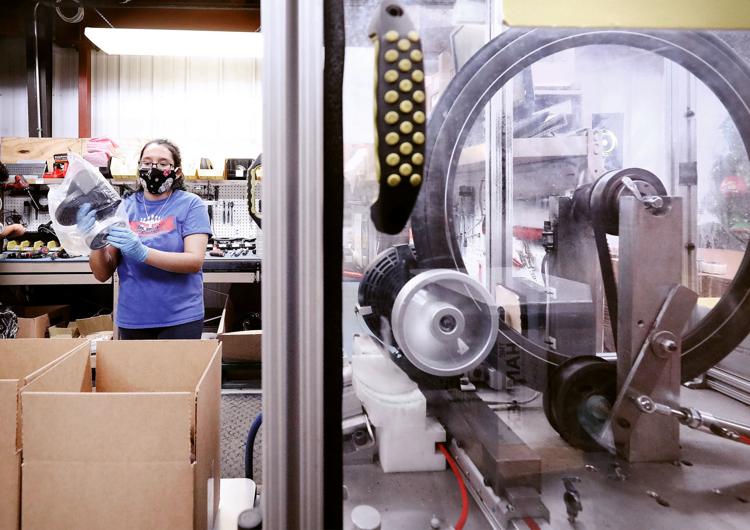 Absentee ballots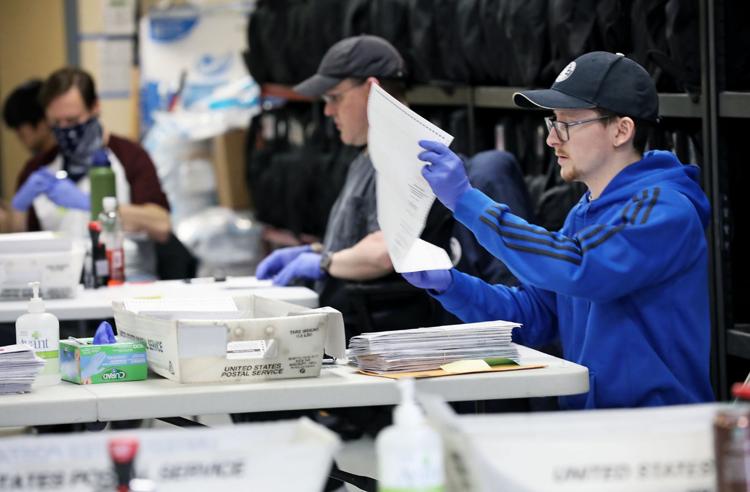 UW Covid Testing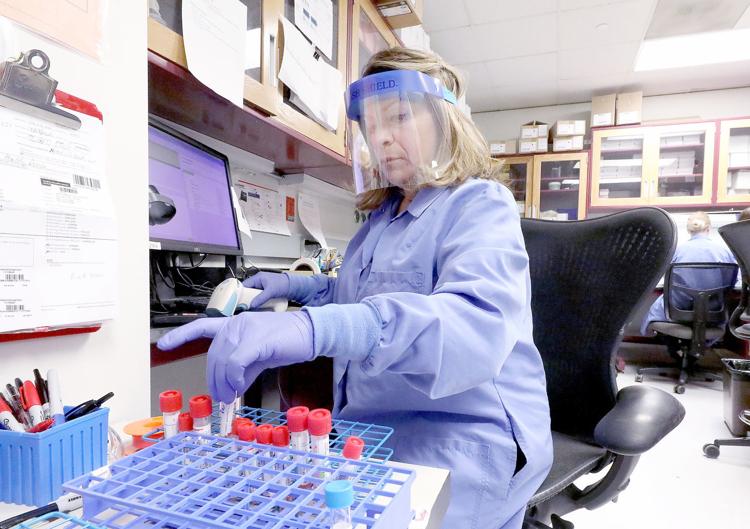 Covid State Parks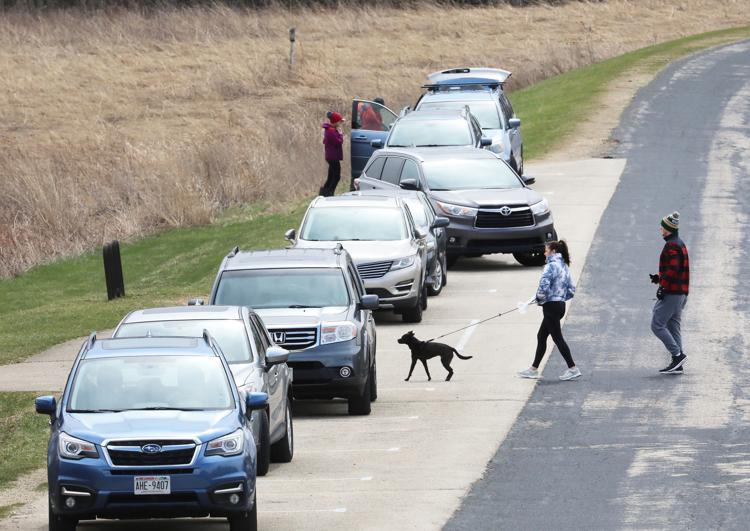 Easter baskets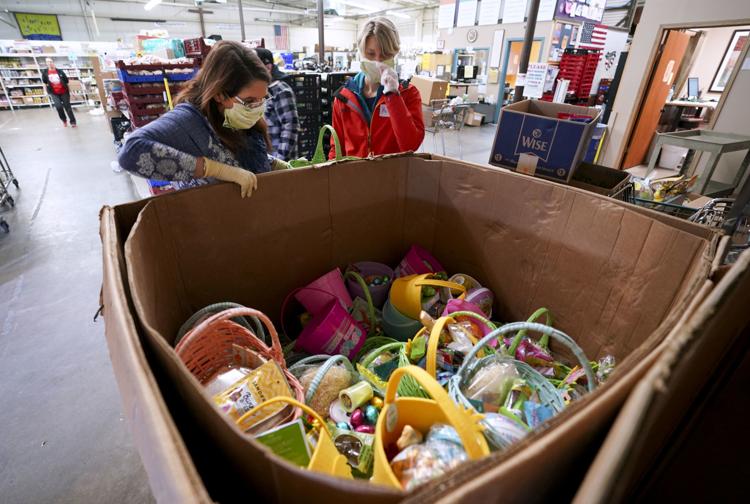 As social distancing progressed into an official order to stay in our homes, Madison has started to look more like an empty shell rather than …
Election Day with COVID-19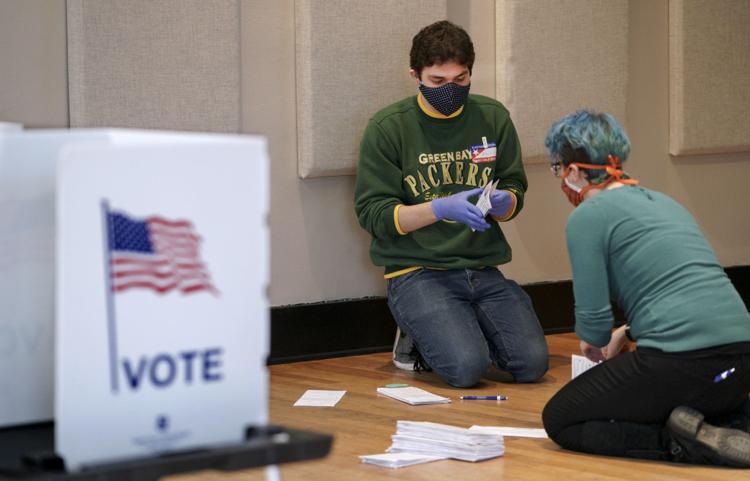 COVID-19 Journaling Project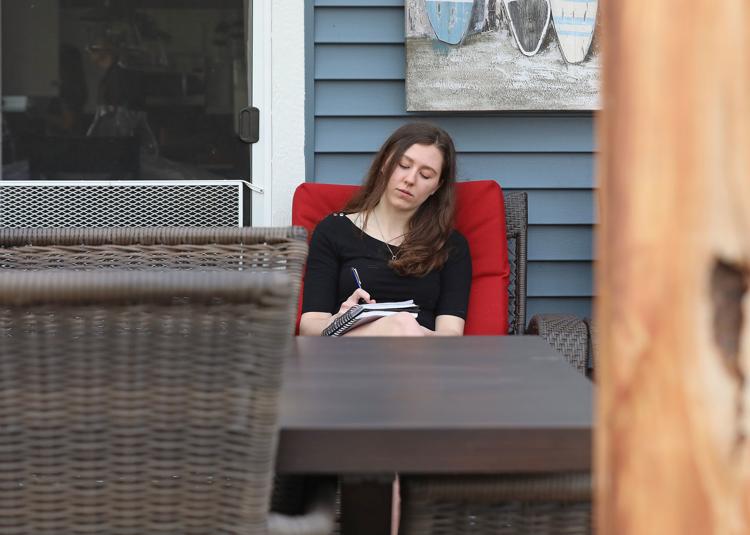 Election Day protest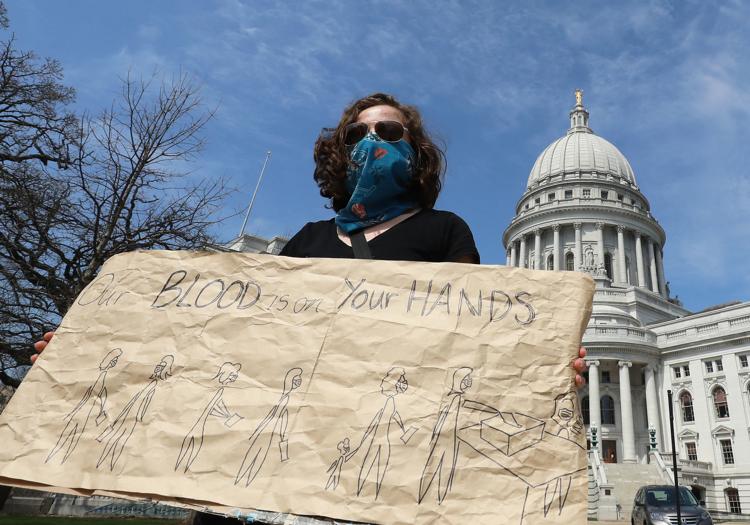 Election Day with COVID-19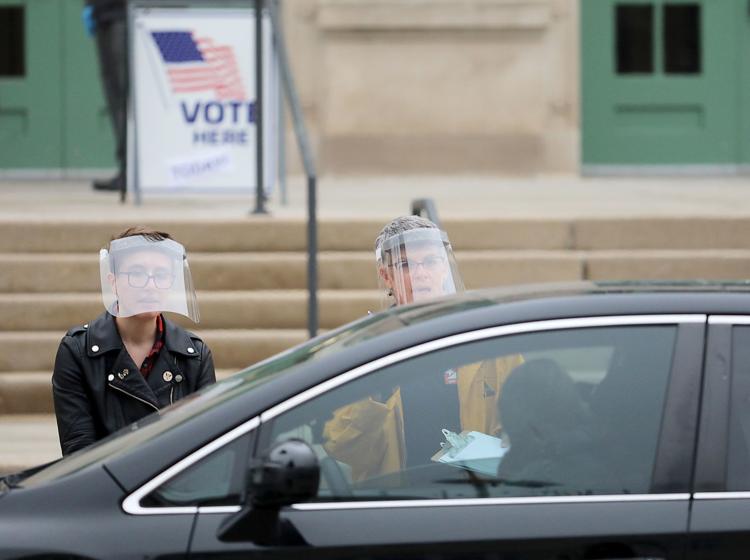 Honoring Essential Workers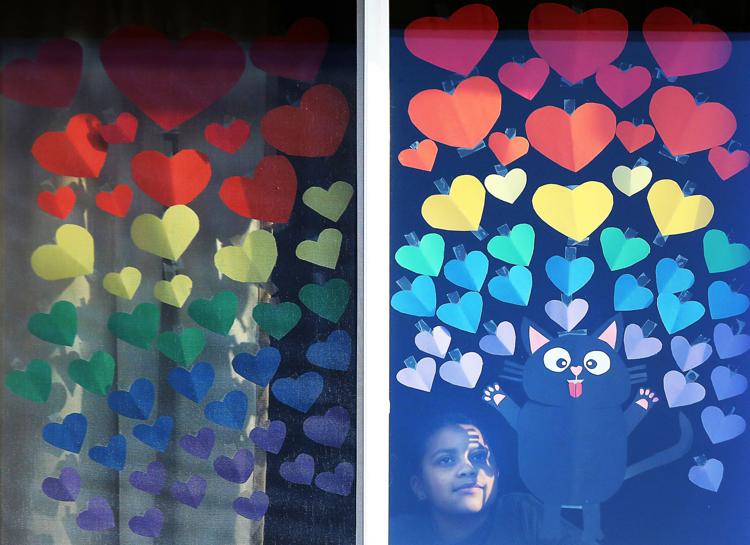 Metro Transit Butler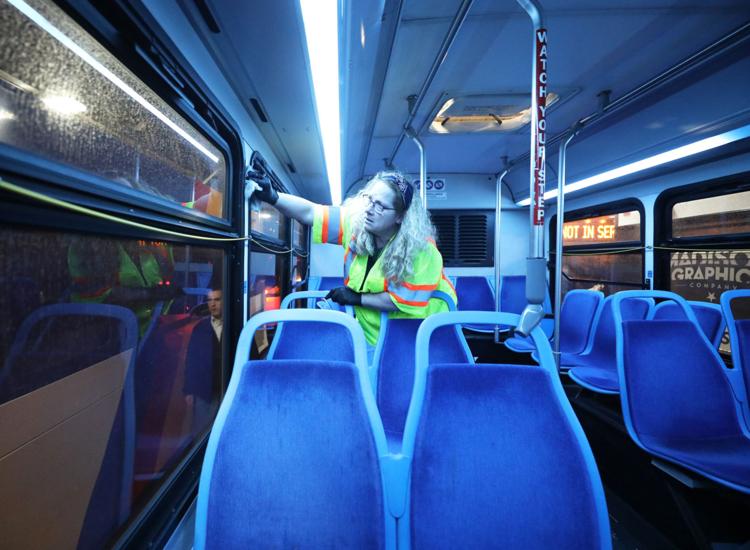 Election set for Tuesday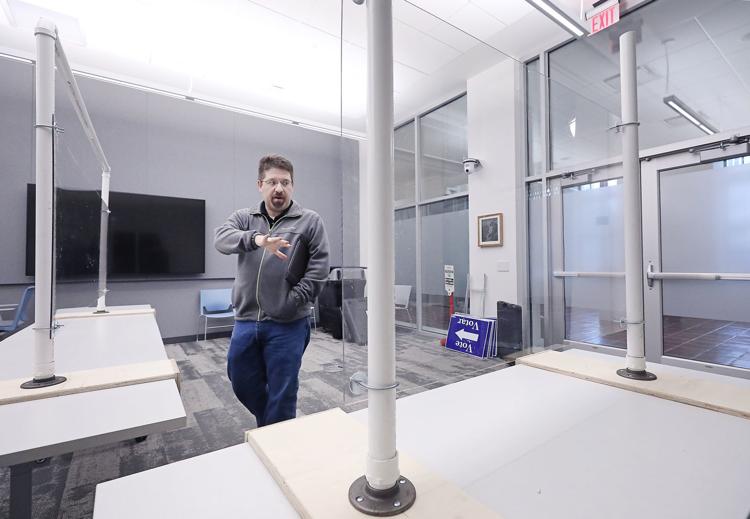 Robots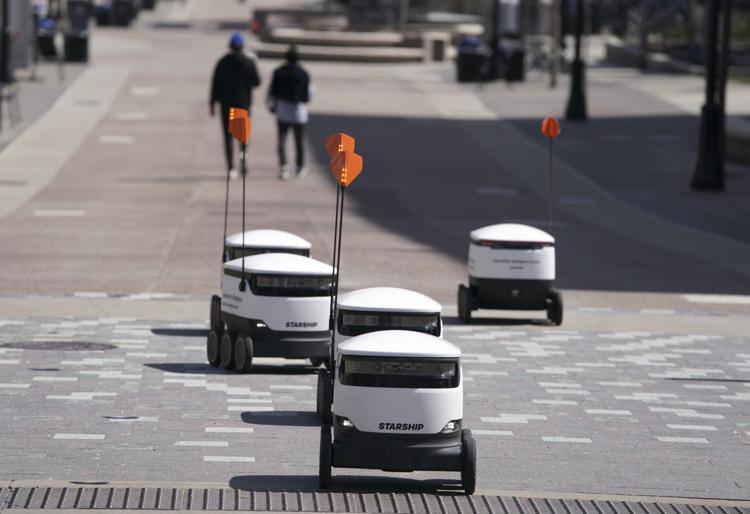 Nolan family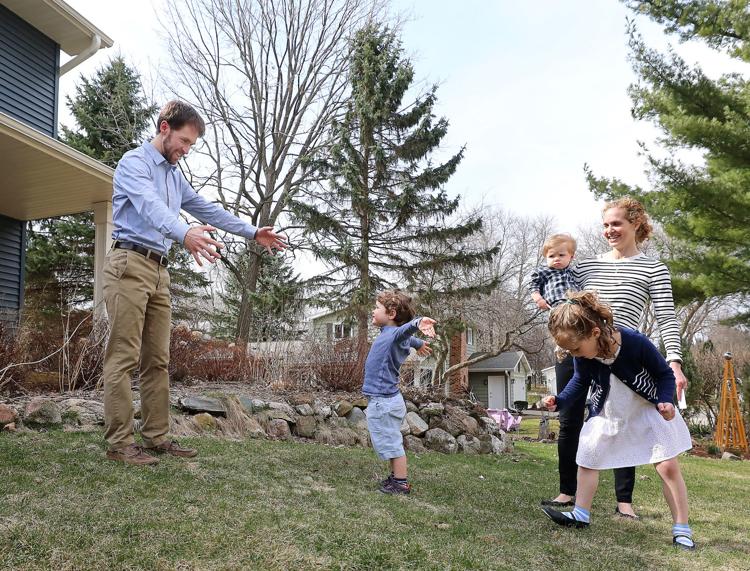 Stressed over closure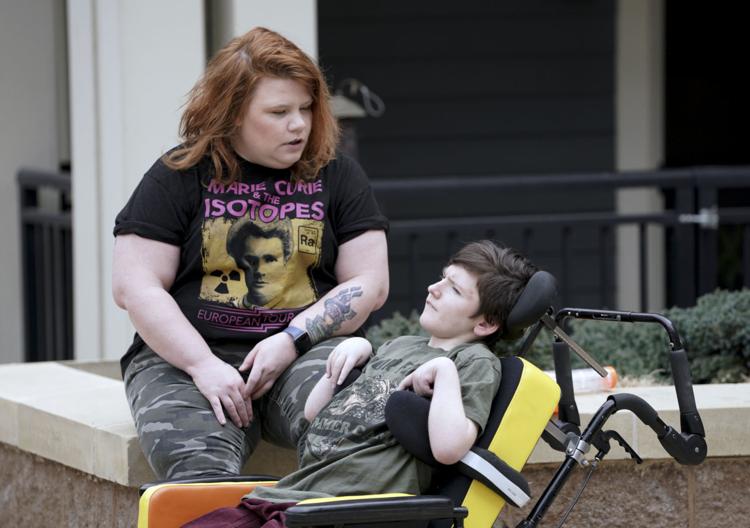 Amy Shircel, former COVID-19 patient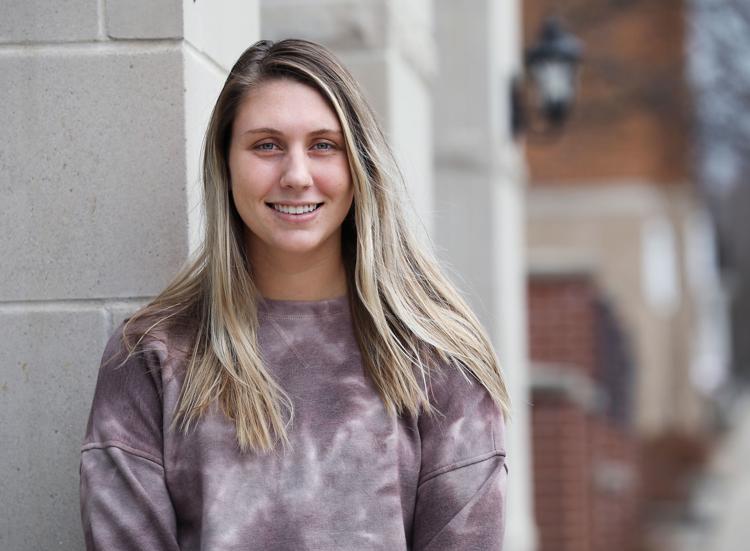 COVID-19 retail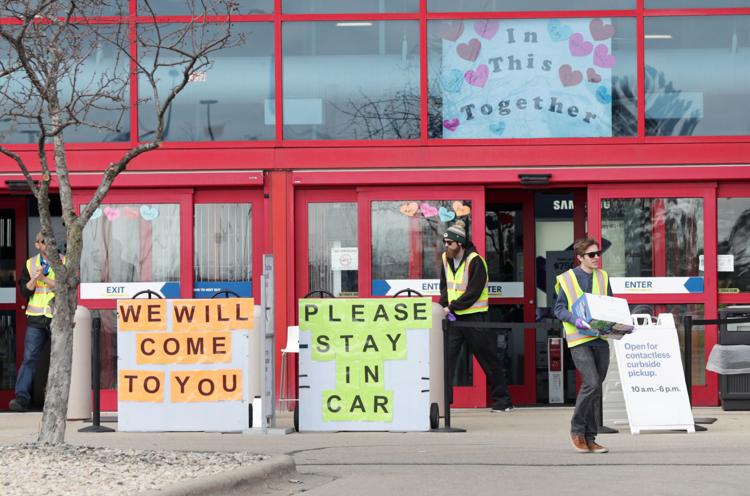 Playground closed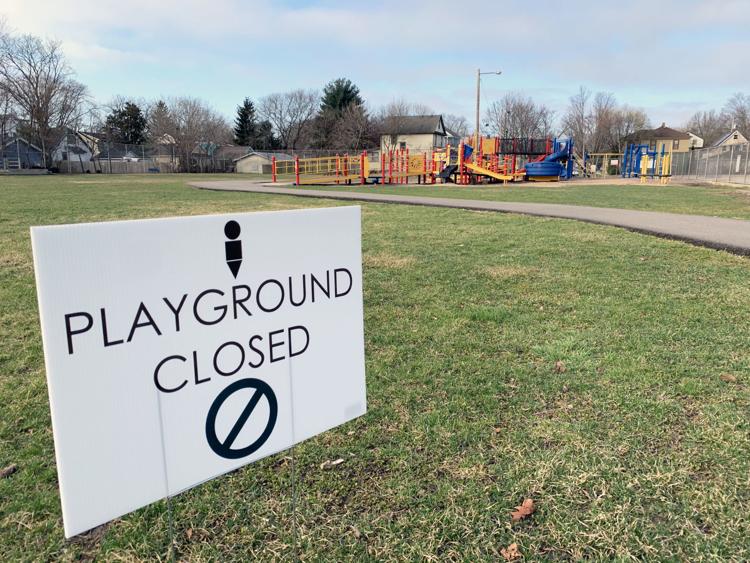 Little Library closed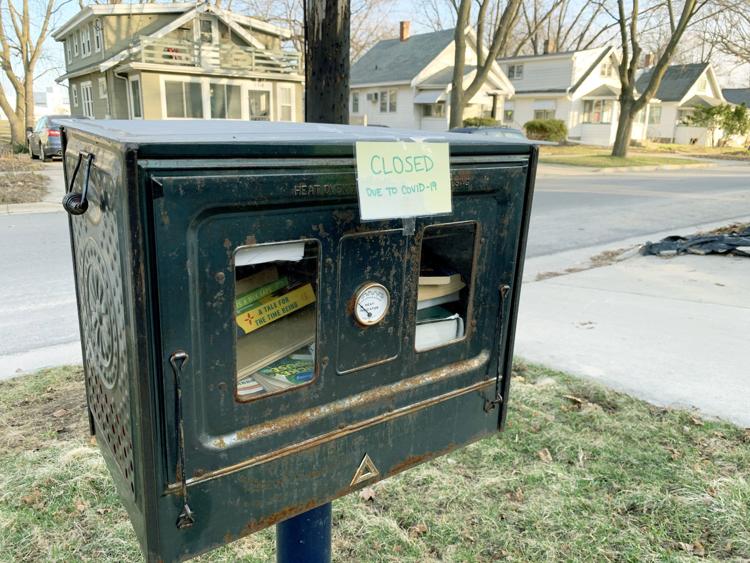 Entryway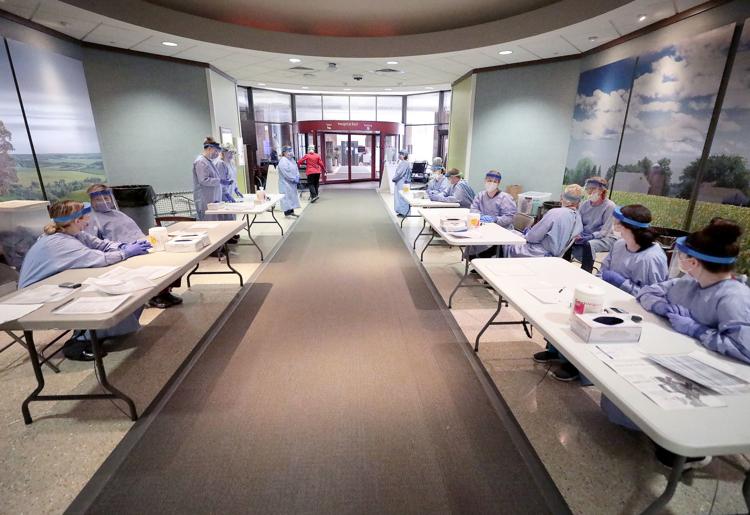 Face shields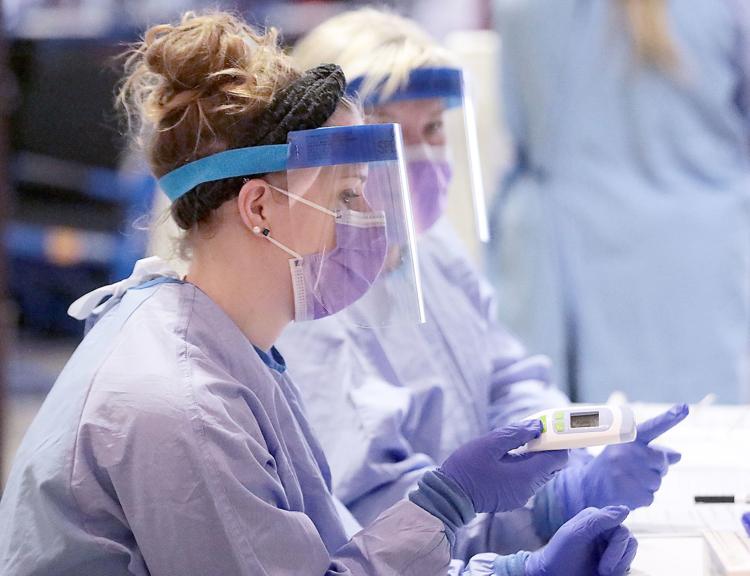 Carwash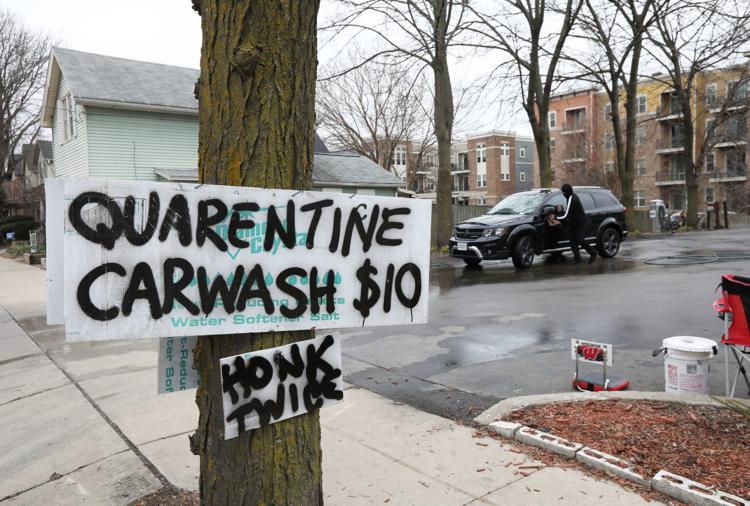 Rent strike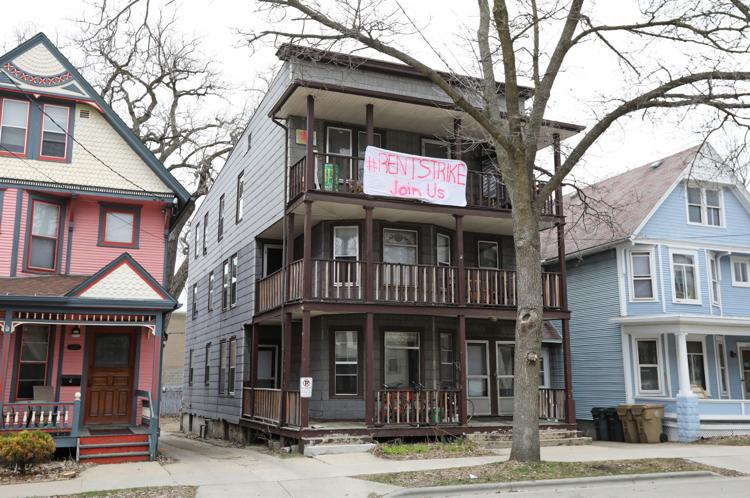 Election COVID-19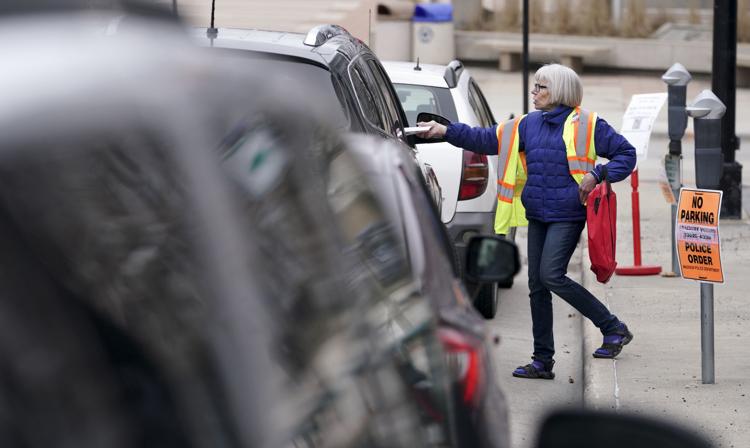 Precious Cargo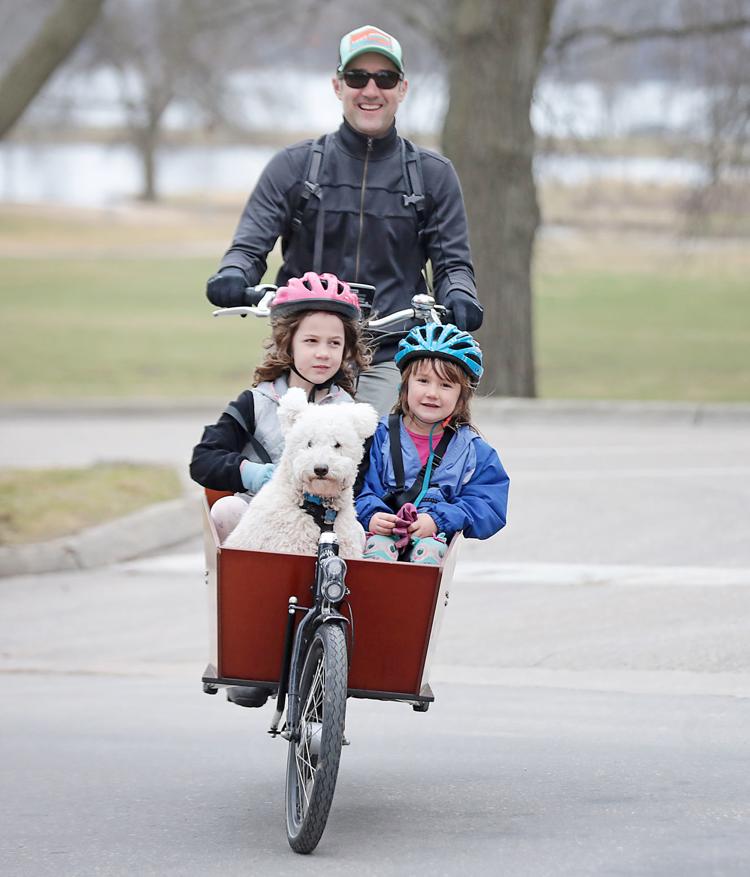 Chad Backes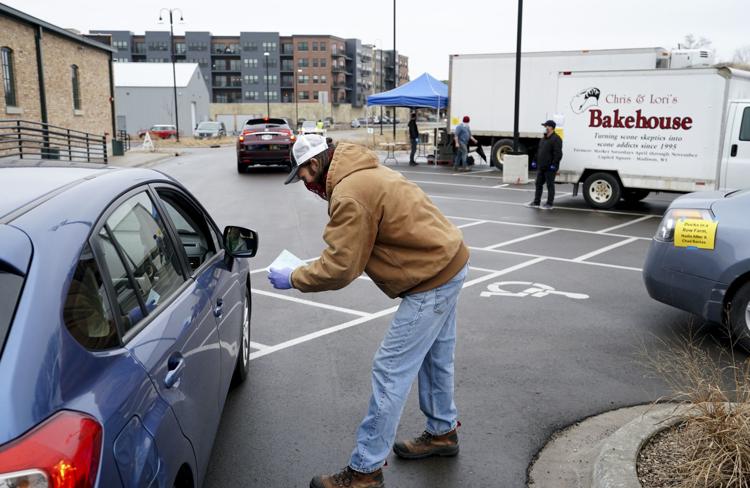 Lori and Chris Robson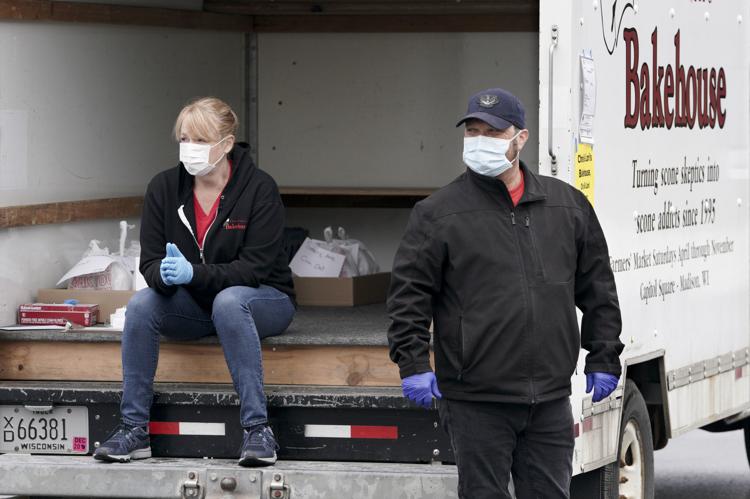 Tourism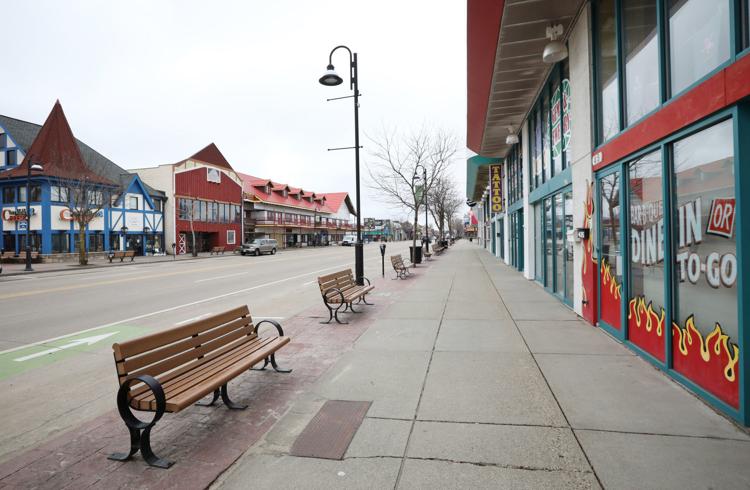 Tourism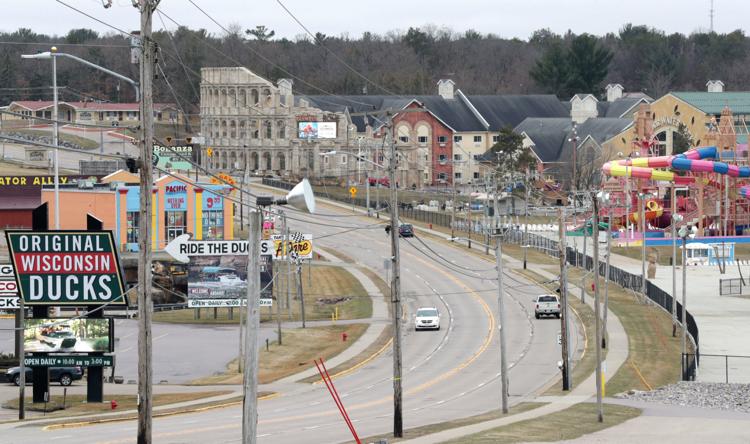 City Church live stream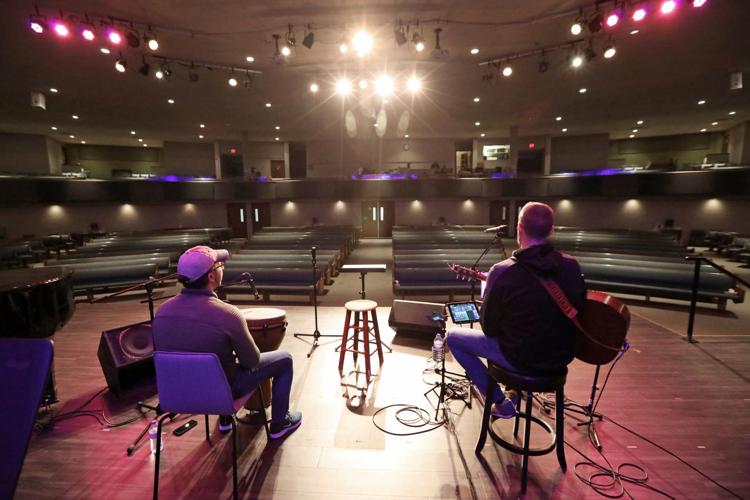 Covid Funerals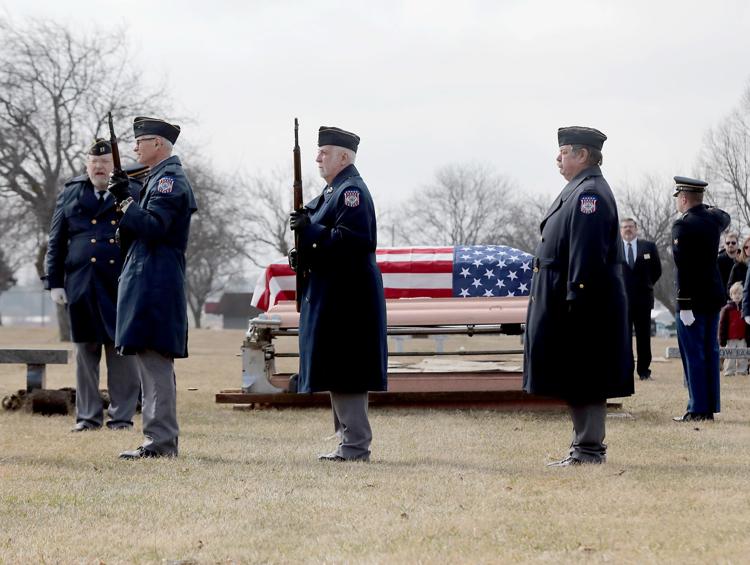 Covid Funerals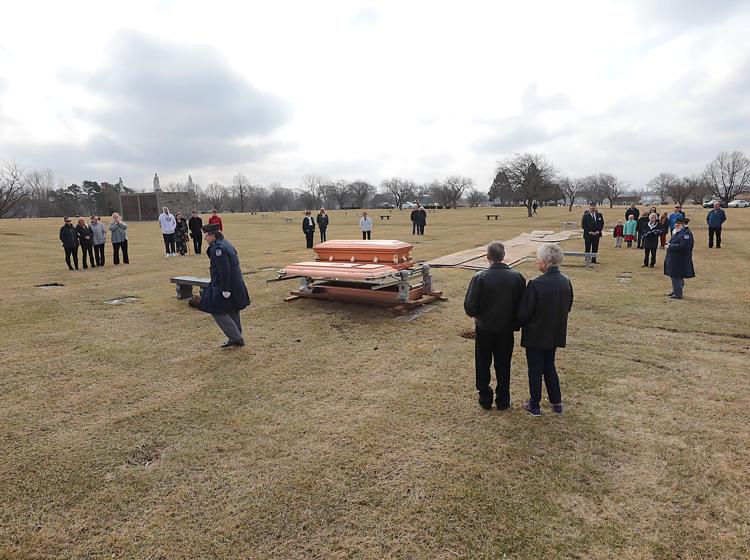 COVID-19 Sewn Masks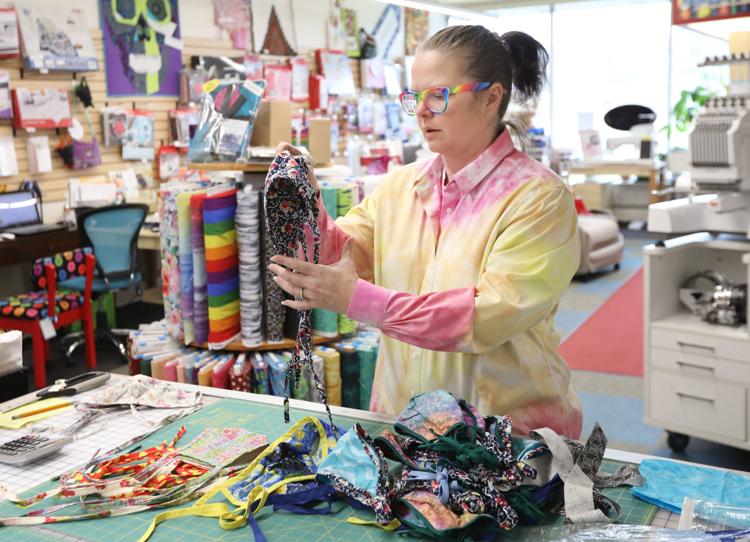 Traffic changes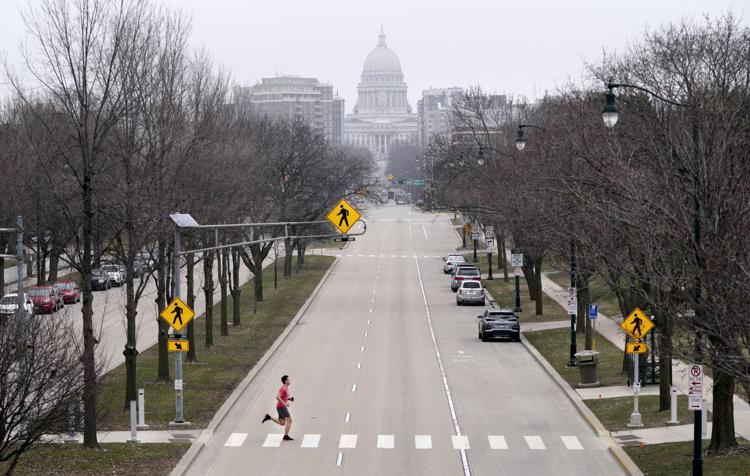 John Hicks getting a meal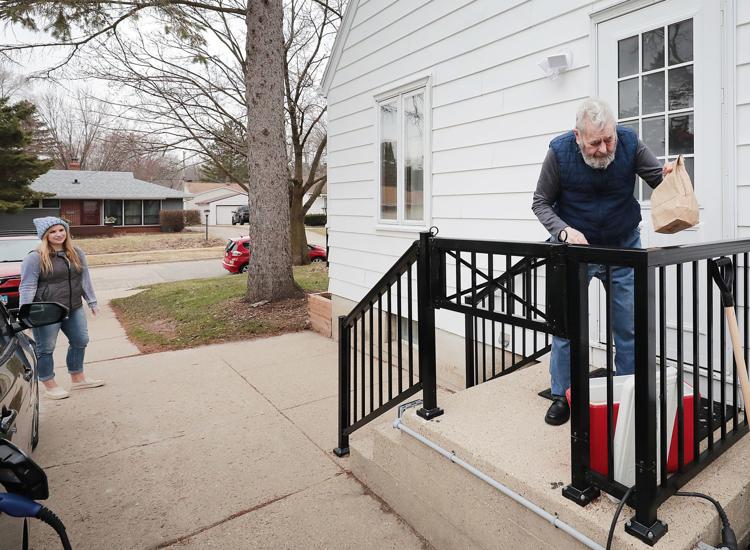 Rachel putting food in cooler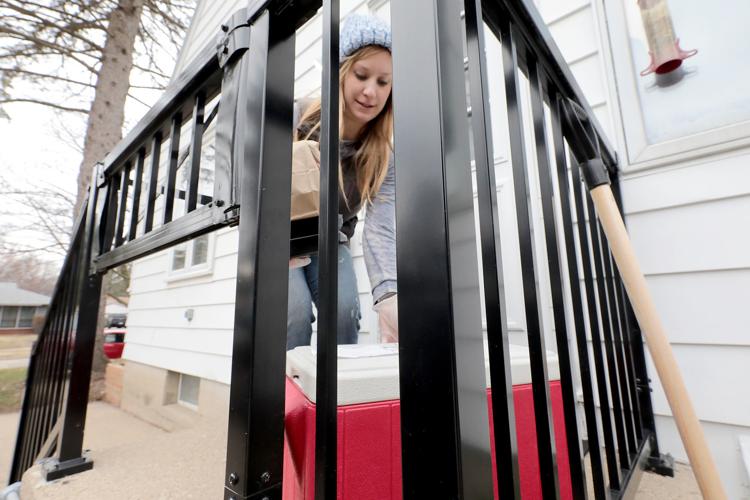 Mock Senate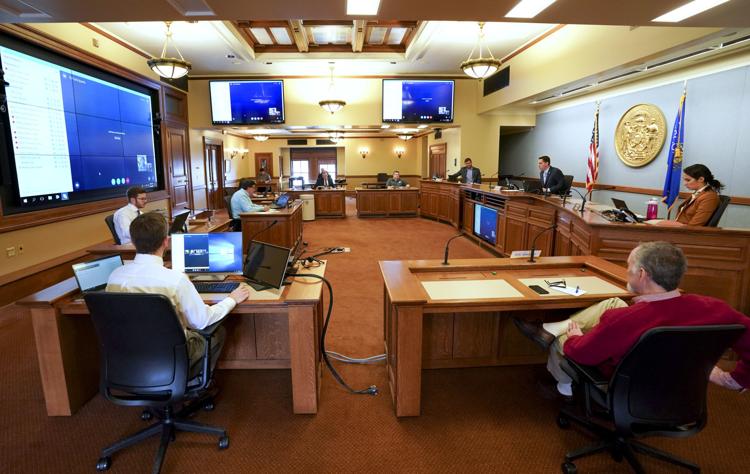 COVID-19 Ventilators 1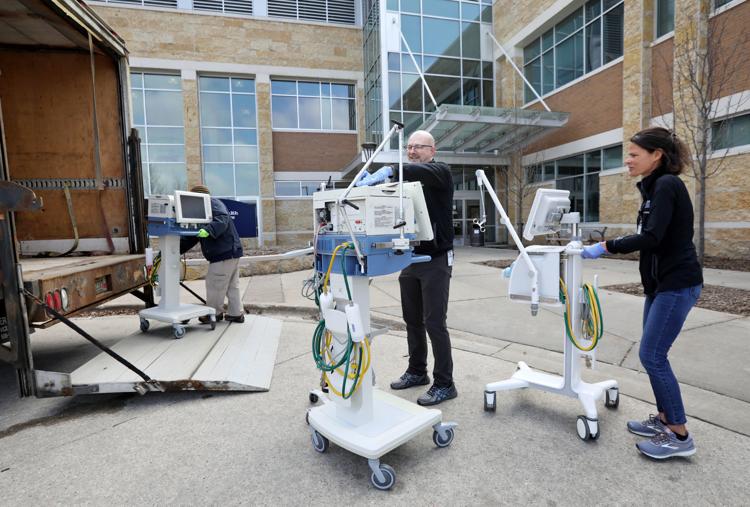 Covid Golf Courses 1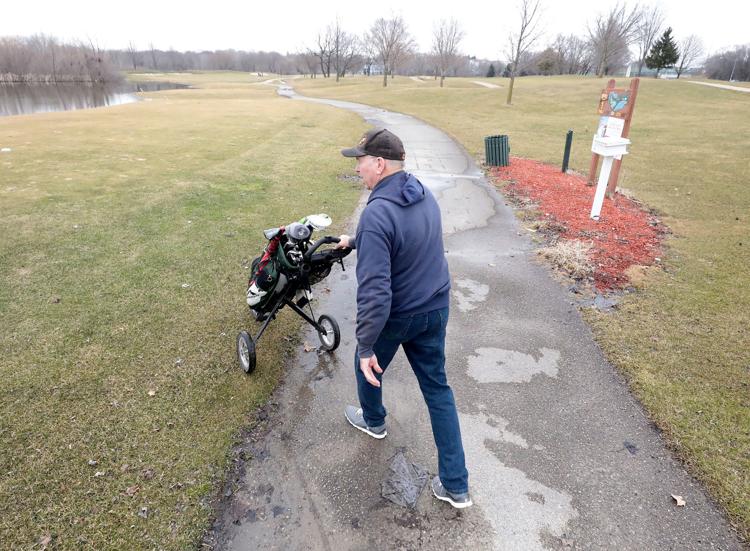 Tony Evers to order nonessential businesses to close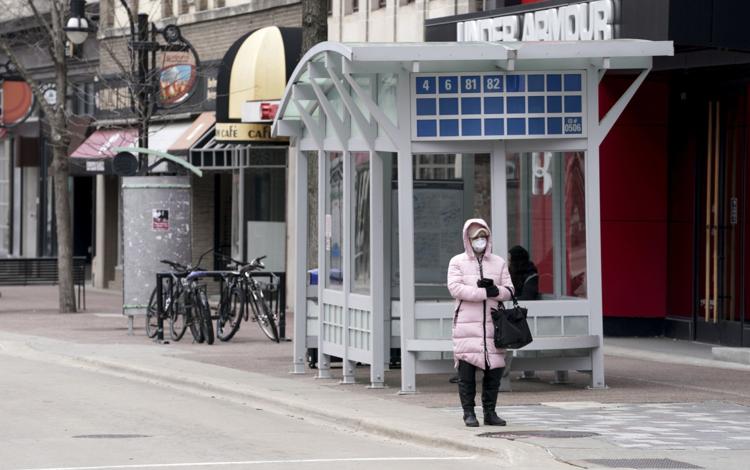 Tony Evers to order businesses to shut down to battle COVID-19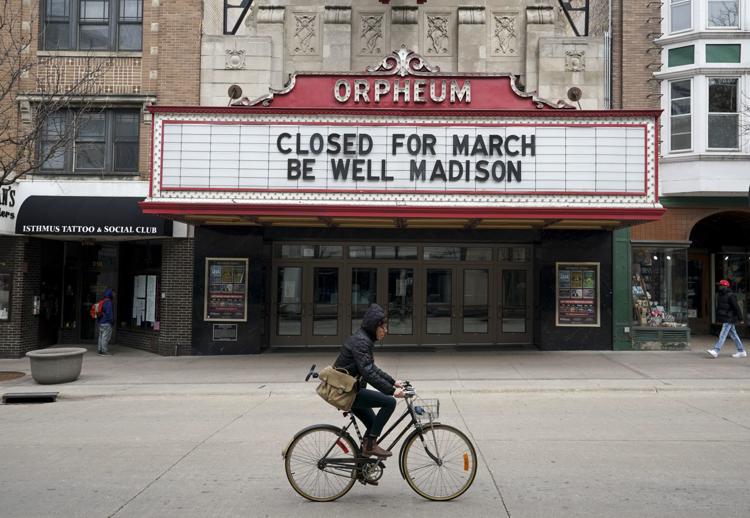 COVID-19-Bars and Restaurants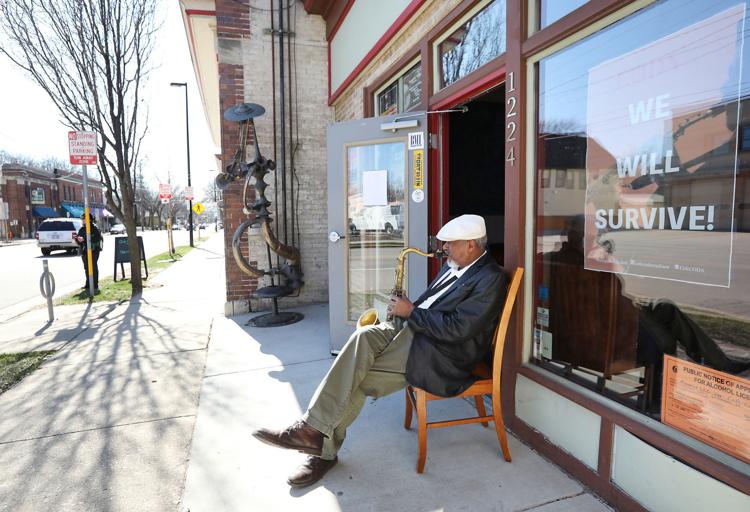 COVID-19 UW Virtual Match Day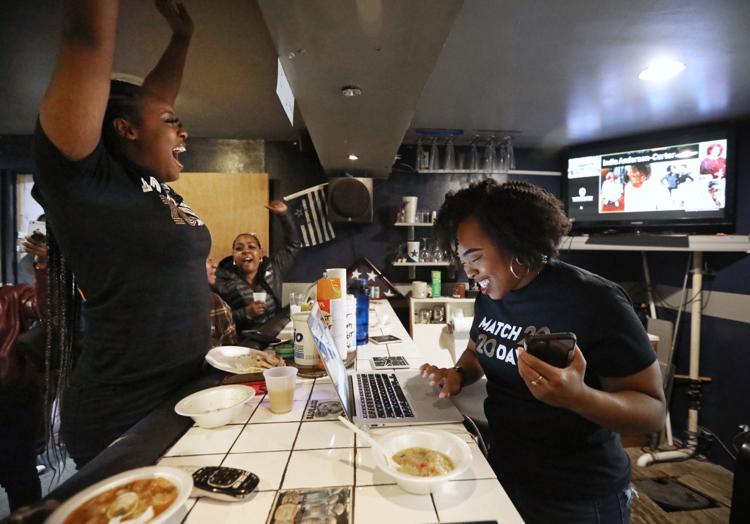 Covid State Street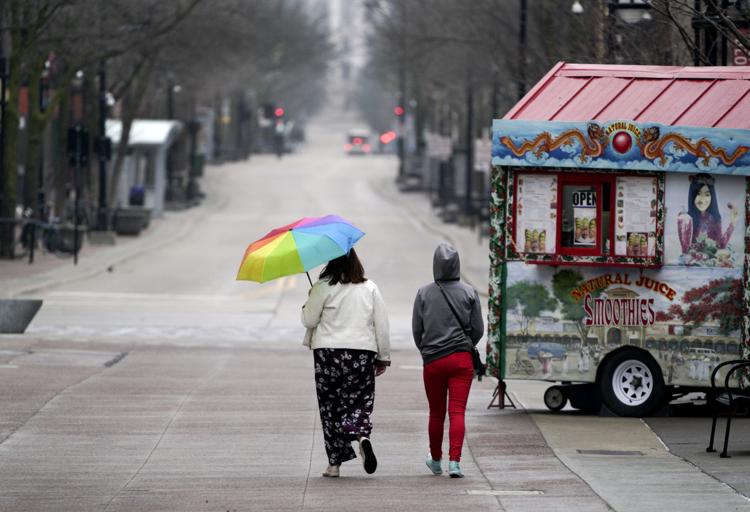 COVID-19 daycare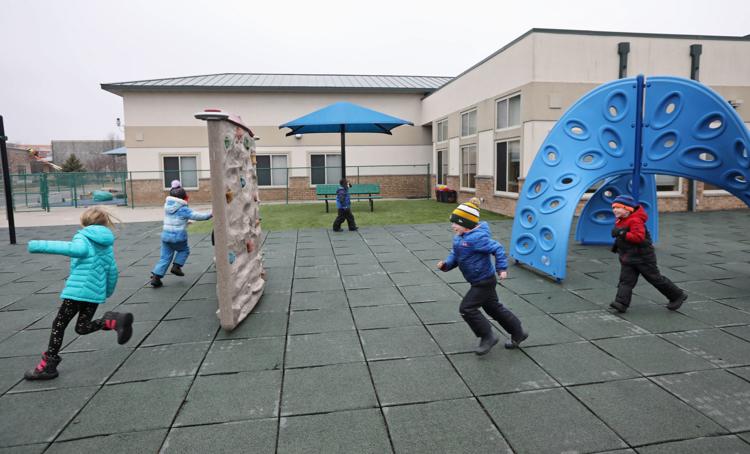 COVID-19 daycare
Barber Sherman Plaza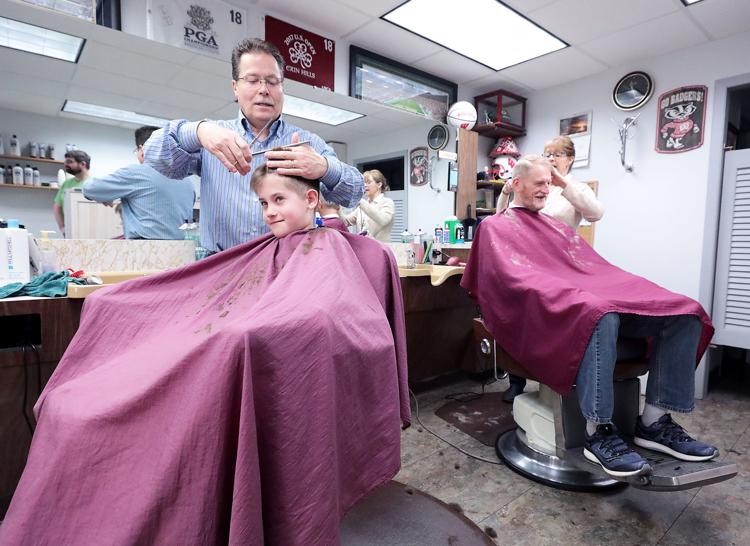 COVID-19 schools
COVID-19 schools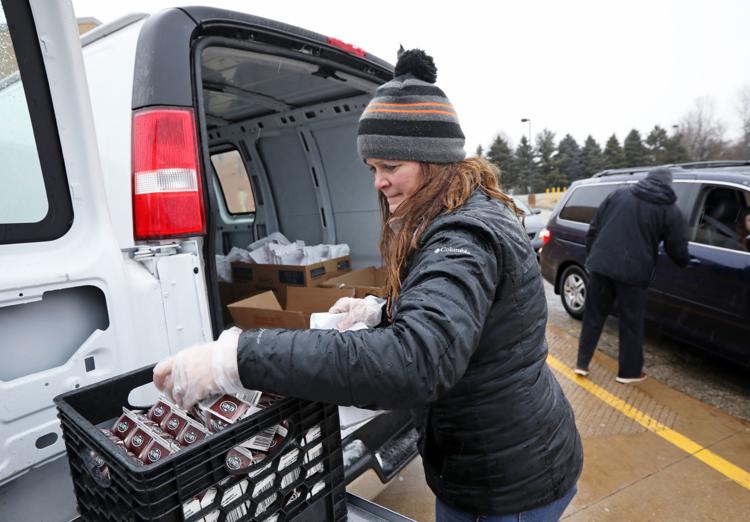 UW Moving to Online Only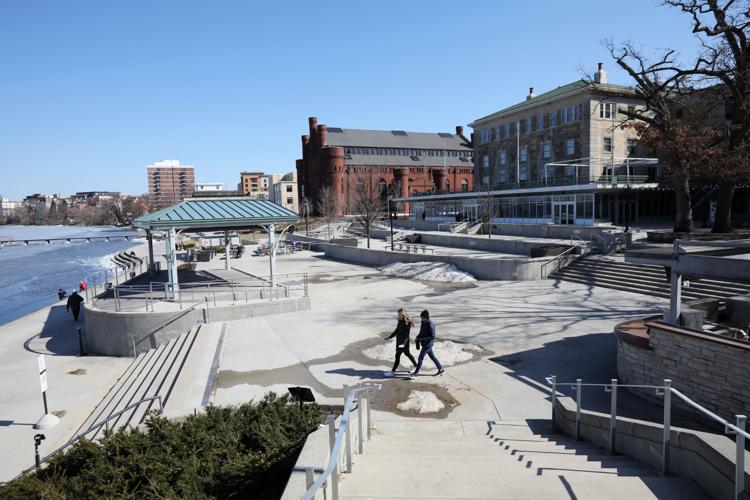 UW Moving to Online Only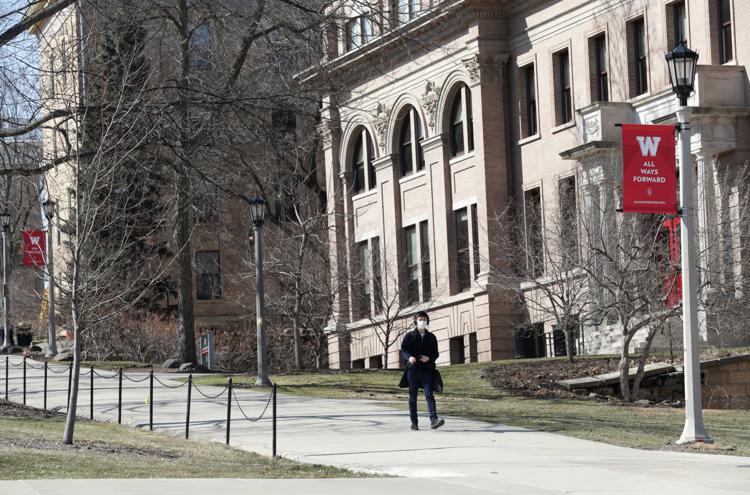 Covid Outdoors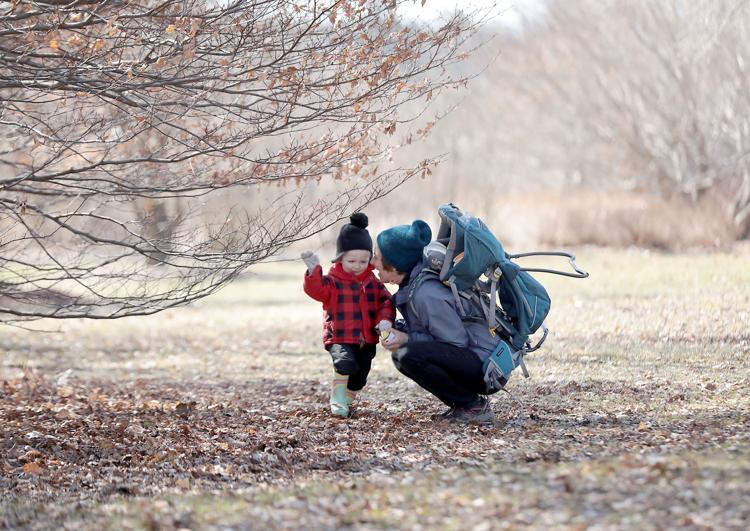 Covid Outdoors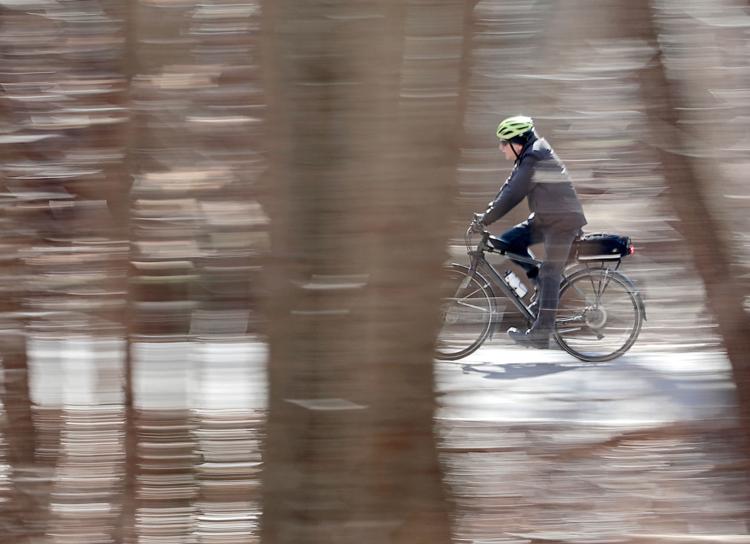 Stocking bags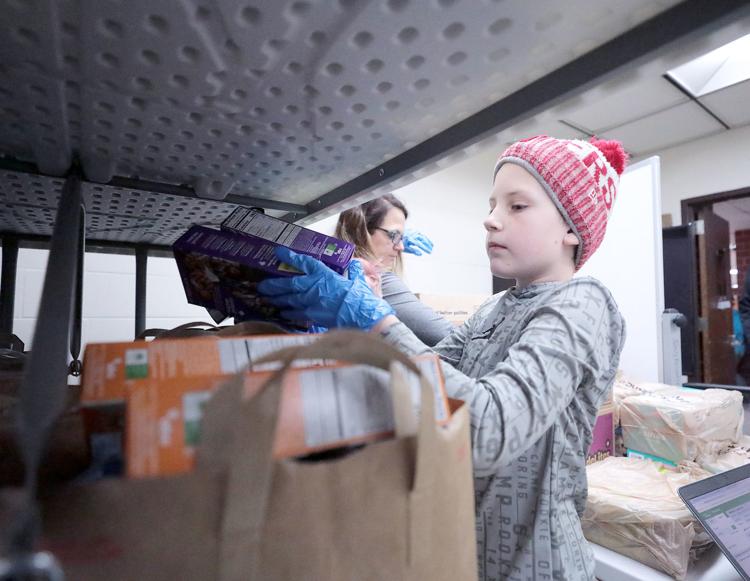 Madison school meals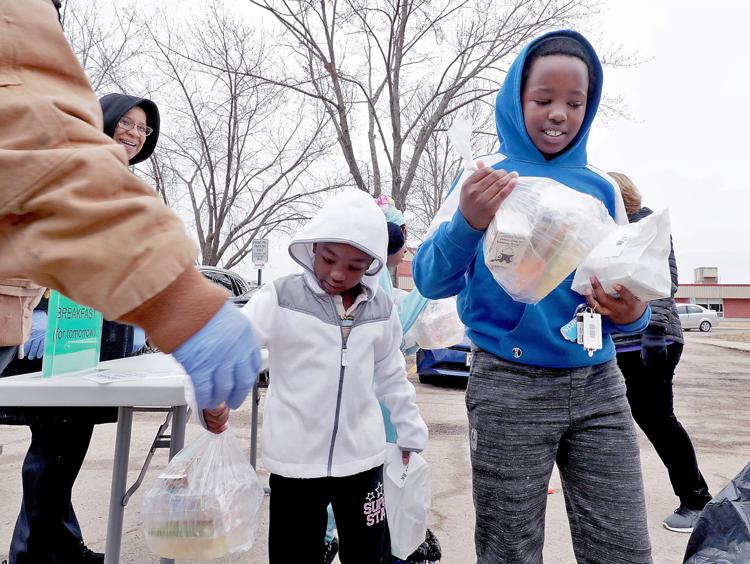 Hawk's Bar & Grill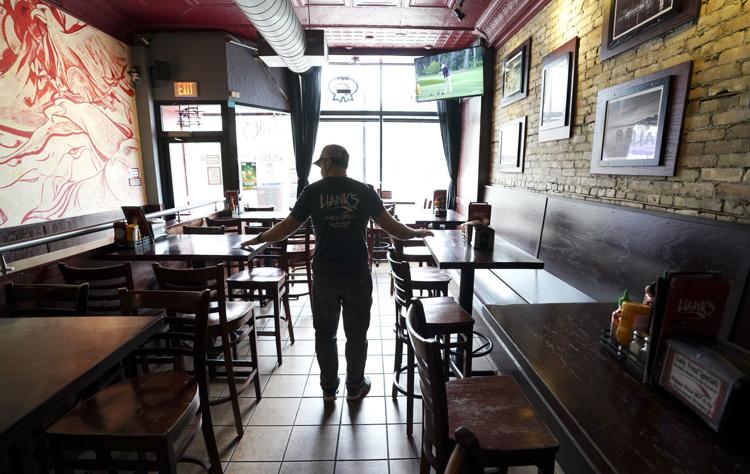 State Street -- Coronavirus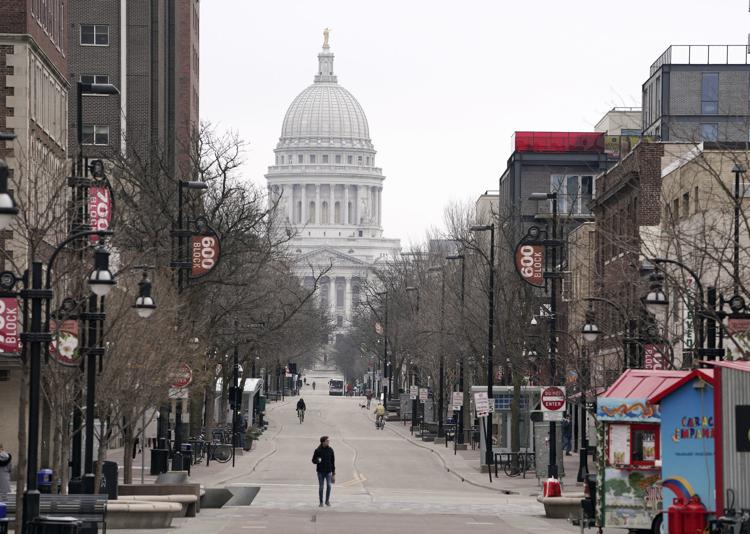 Speaking to changes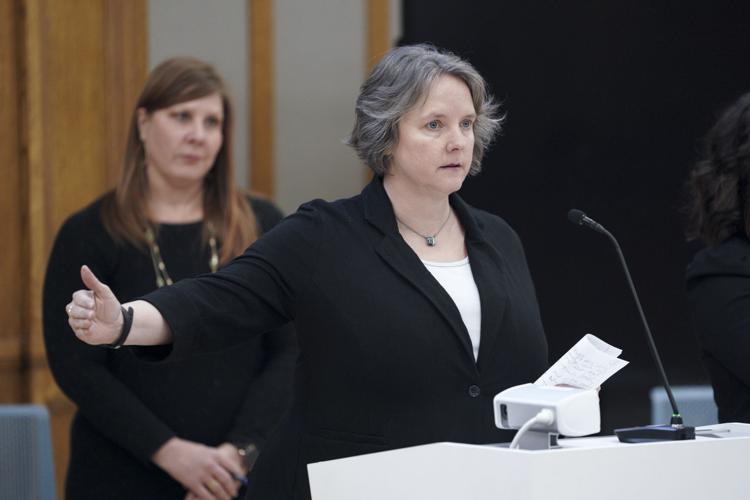 Jenifer Street Market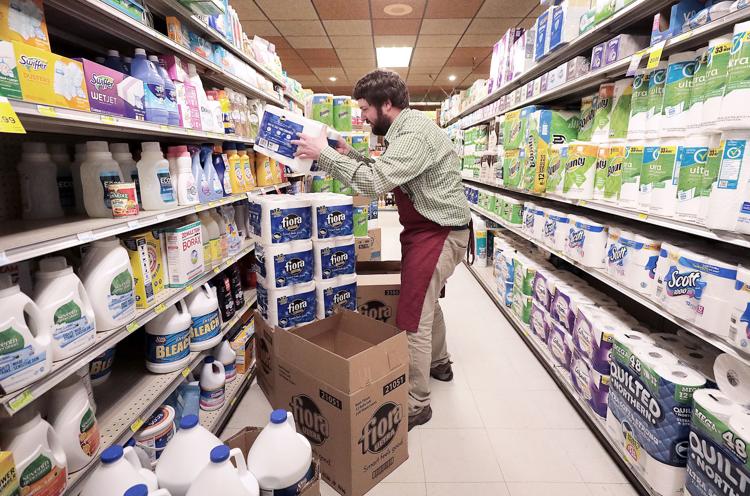 COVID-19 coronavirus UW-Madison campus dorm move-out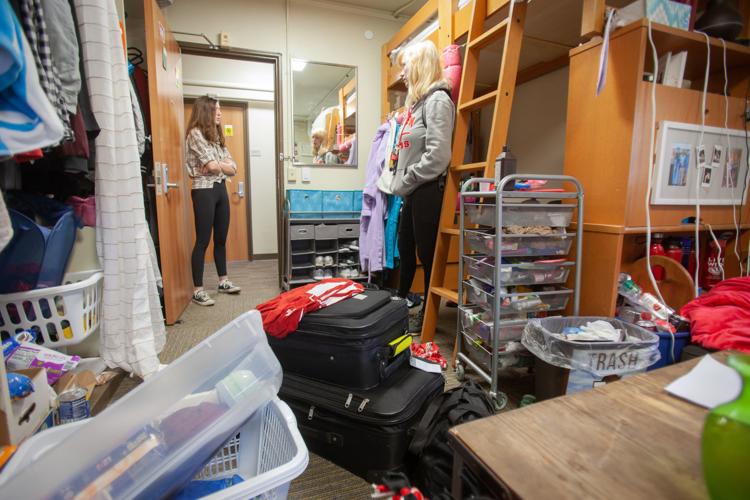 School closure news conference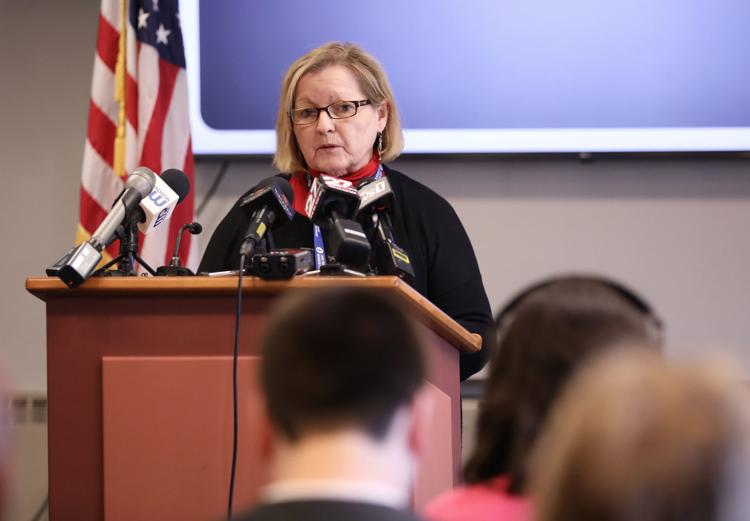 Coronavirus cleaning at UW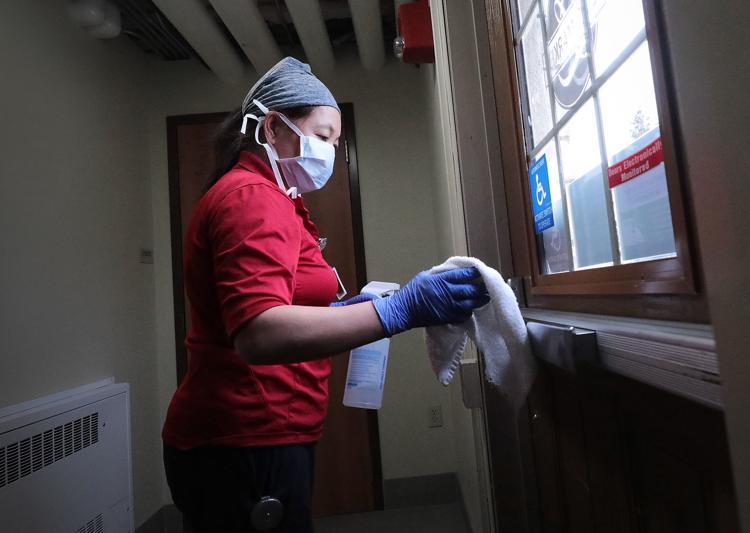 UW Spring Break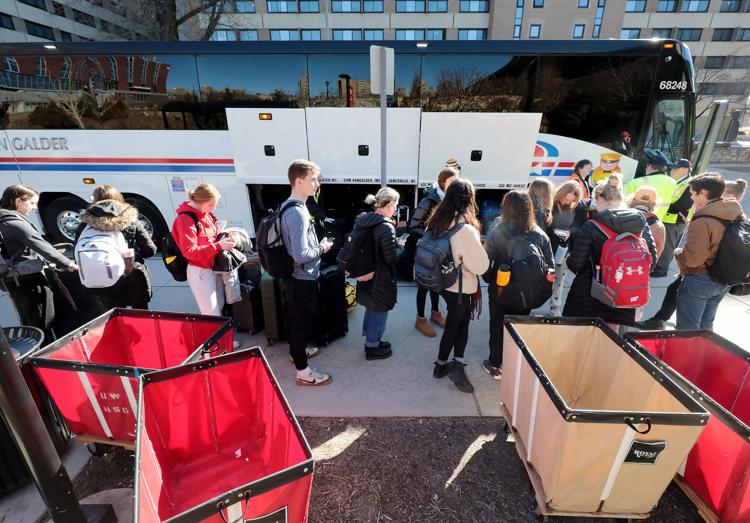 UW COVID-19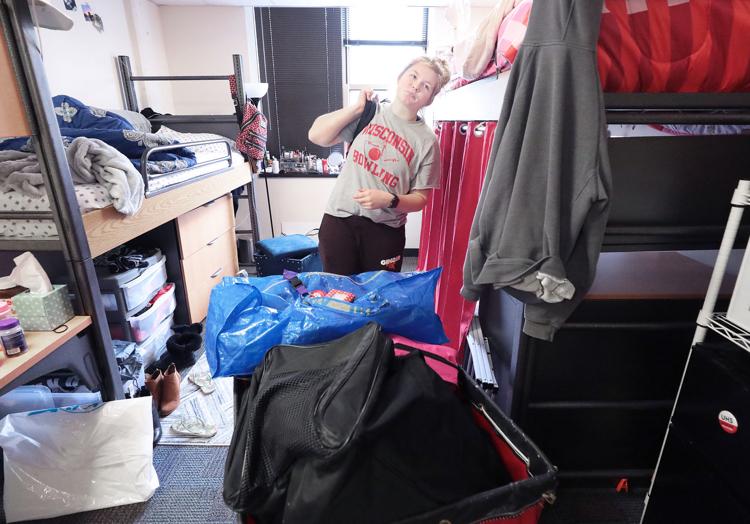 UW COVID-19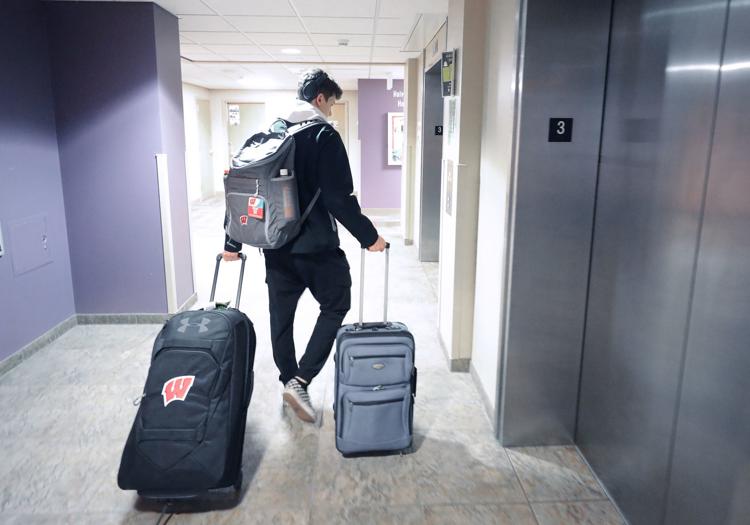 Evers news conference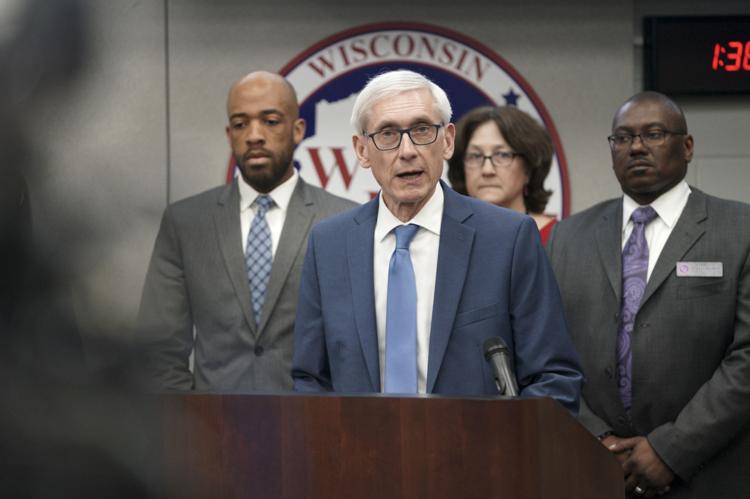 UW Covid-19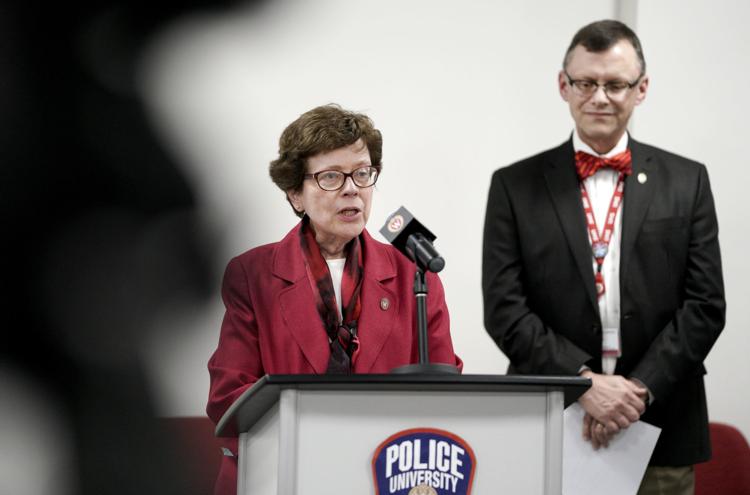 COVID-19 News conference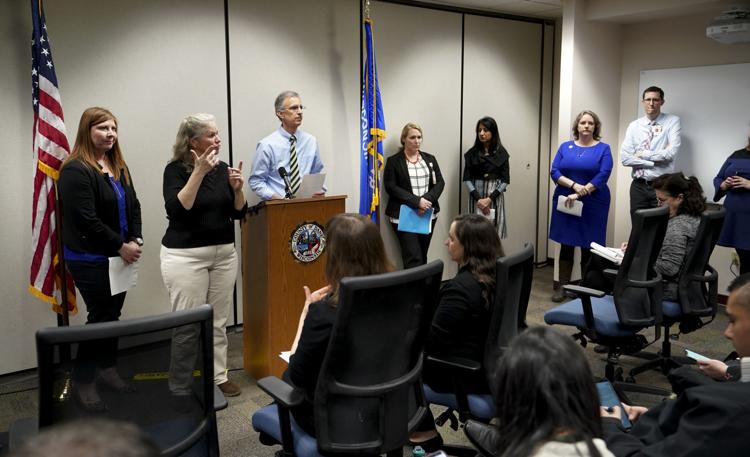 Safdar, Rhodes-Conway and Parisi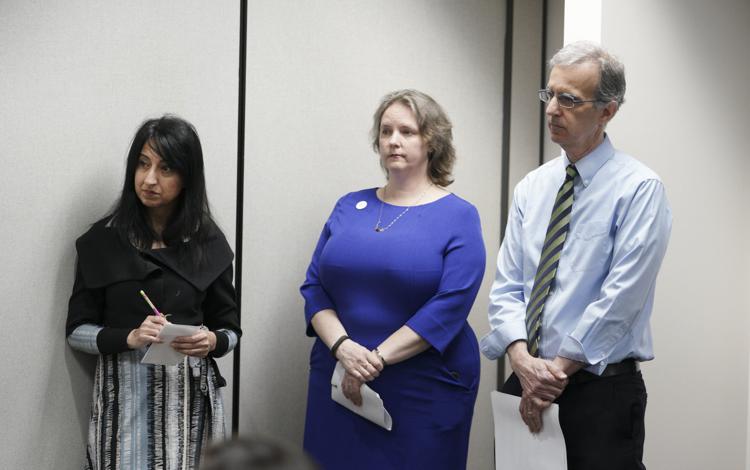 Concerned about COVID-19?
Sign up now to get the most recent coronavirus headlines and other important local and national news sent to your email inbox daily.