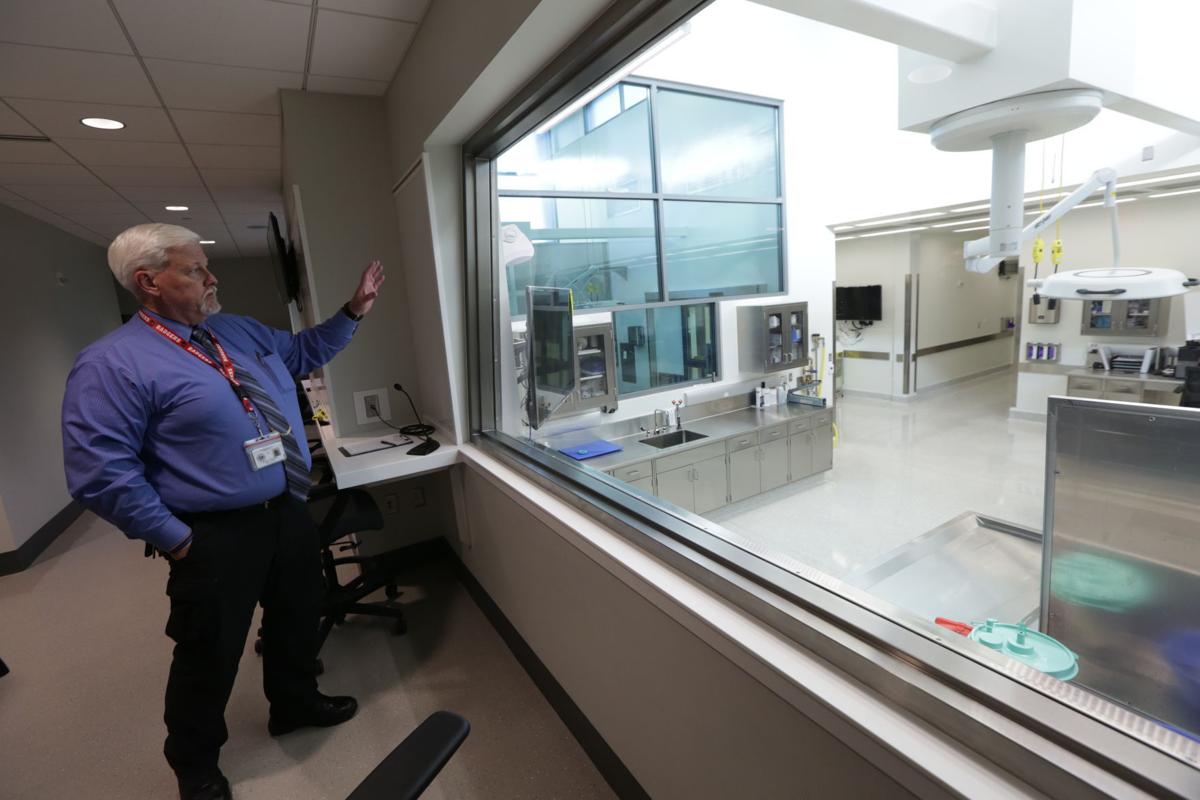 Since it began taking cases from other counties two years ago, the Dane County Medical Examiner's Office has conducted 70 percent more autopsies a year than in 2015.
Most of the 827 autopsies completed last year were done by just two forensic pathologists, a crushing workload that far exceeded the recommended 250 autopsies a year by the National Association of Medical Examiners.
At the same time, a national shortage of qualified pathologists has made it all but impossible to fill two open positions, a spokesman for the office said.
Dr. Vincent Tranchida, the county's chief medical examiner, and Dr. Agnieszka Rogalska, the deputy chief, didn't take a single vacation day last year, often working 10 to 12 hours a day for six days a week to keep up with the flood of cases, spokesman Barry Irmen said.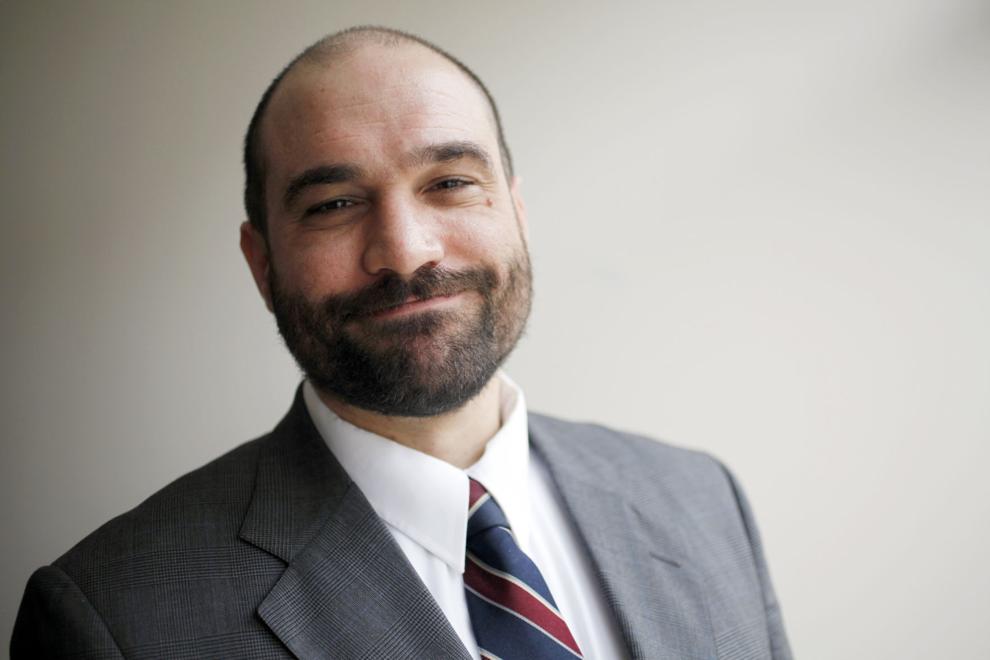 The surge in autopsies is the result of a contract to handle death investigations from Rock County starting in 2015 followed by a similar agreement with Brown, Door and Oconto counties in 2016. Another factor has been the opioid epidemic, which experts say has increased the workloads of most forensic pathologists by about 10 percent annually over the past few years.
Prior to the expansion, the office had three forensic pathologists and had been authorized by the county to add another one to handle the expected workload increase. But a shortage of pathologists complicated that plan. Exacerbating the problem, in August 2016 one of the office's pathologists resigned.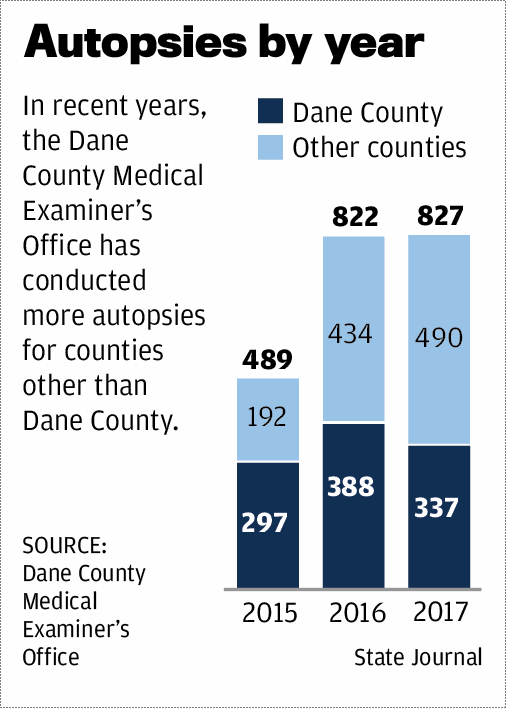 Despite the huge increase in their workload, Tranchida and Rogalska say the expansion will have been worth it if it helps raise expertise in the field, which is little regulated in Wisconsin, Irmen said. It comes at a time when county officials and state lawmakers are grappling with whether to set new standards for training coroners, medical examiners and death investigators, and determining when to order an autopsy.
"These people see the vision and the value behind regionalization," Irmen said. "(They want to give) other counties the ability to have good forensic autopsies if they need them. They are serving the families, the criminal justice partners and public health. That's why they are committed to the mission. Their drive is amazing, if you ask me."
Four regional centers
Autopsies are conducted to find the cause and manner of death and play important roles in solving crimes, settling insurance claims and family estate matters and offering closure for loved ones.
They can be ordered in each county by a coroner, who is elected, or a medical examiner, who is appointed.
Wisconsin is one of just a few states that do not require medical training for either position. However, the autopsies themselves must be performed by medically trained forensic pathologists.
As a result, most counties send cases to one of four regional medical examiner's offices with trained pathologists: Dane County (two pathologists); Milwaukee County (six); Waukesha County (three); and UW Hospital (two).
The medical examiner's office in Fond du Lac County had been a fifth site, but its forensic pathologist, Dr. Douglas Kelley, is joining the Milwaukee office because he has been unable to find a second forensic pathologist to join his staff and reduce his untenable workload, Milwaukee County Chief Medical Examiner Dr. Brian Peterson said.
Counties typically pay to have the work done at one of the four sites on an individual basis. Dane County handled 98 autopsies from nine counties that way in 2017.
But as the demand has grown and the number of forensic pathologists shrinks, counties are increasingly signing contracts with one of the sites.
'Worth every penny'
While several counties have signed agreements with either the Milwaukee or Waukesha offices to do their autopsies, the four counties that reached agreement with the Dane County office to do their autopsies also gave it operational control over their medical examiners' offices.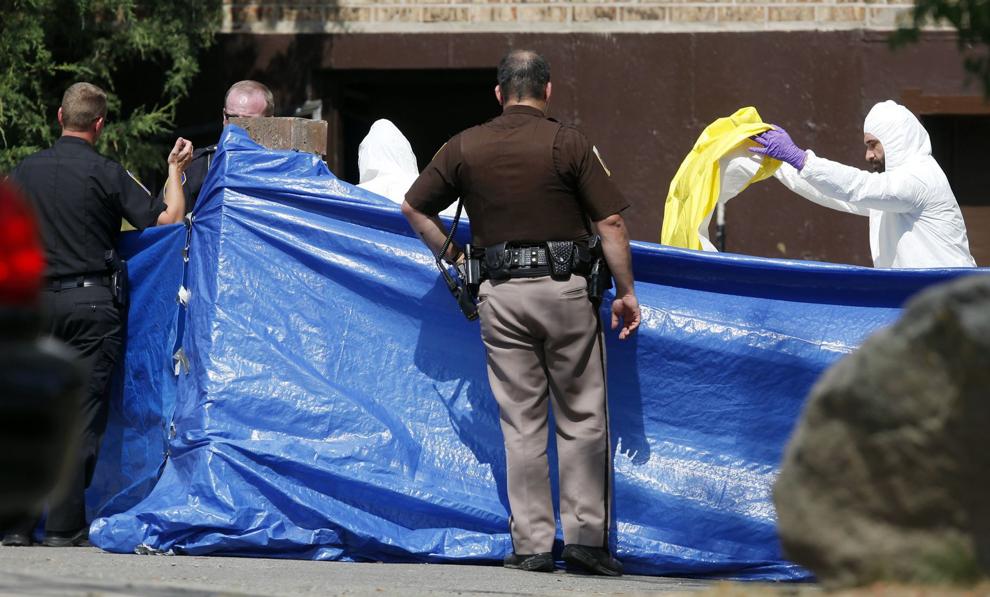 That has allowed Tranchida and Rogalska to oversee more than 3,000 death investigations, hire and train new investigators and receive key information and clues helpful in performing an autopsy, Irmen said.
"Even the elderly deaths are more complicated these days," Irmen said. "We've had elderly people who are using heroin. When I say elderly I mean 70 and above, and it takes a trained investigator to recognize those signs at a death scene."
Since the agreements were signed, the number of autopsies originating in each of the four counties has increased, especially in Rock and Brown counties where the coroner's office and medical examiner's office, respectively, had been mired in controversy in recent years.
"It's been worth every penny to do this contract," Rock County Sheriff Bob Spoden said. "It's been a good thing to move into. I'm very happy with it."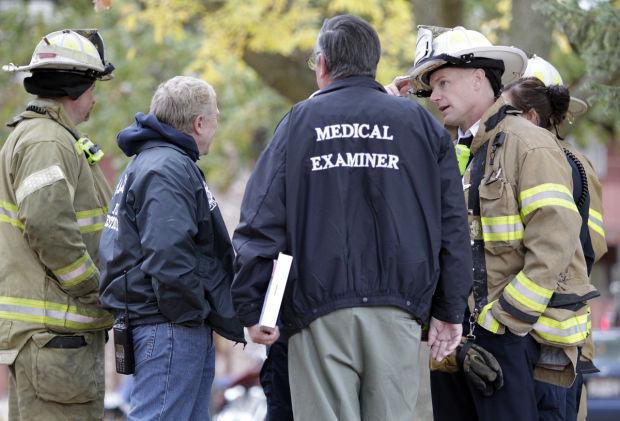 But many counties still operate under much lower standards when it comes to death investigations because of a hodge-podge set of rules. Most of Wisconsin's coroners and medical examiners aren't forensic pathologists and can't provide proof that they've had any training for their positions, said Angela Hinze, the president of the Wisconsin Coroners and Medical Examiners Association. There are also no formal requirements for death investigators, who assist coroners and medical examiners.
"I'm seeing (court) cases lost to poor investigations and other cases lost to the fact that we are missing things out in the field," said Hinze, who also is the Columbia County medical examiner.
Training is key
After years of lobbying by the coroner and medical examiner association, the state Assembly last year unanimously approved legislation requiring all coroners, medical examiners and death investigators to undergo at least some basic training.
But earlier this month, Sen. Chris Kapenga, R-Delafield, made clear to the association's leaders that he didn't plan to advance the bill through the Senate Committee on Public Benefits, Licensing and State-Federal Relations, Irmen said.
"He said he didn't think it had any merit," Irmen said. "Stopping that bill won't hurt the counties that have certified investigators, but it will hurt the other ones for sure."
Kapenga did not return calls to his office seeking comment.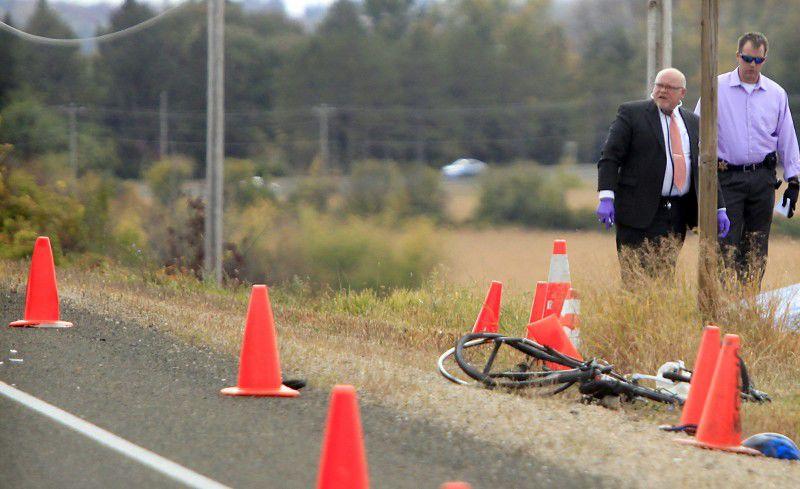 Some untrained coroners, medical examiners and investigators are likely missing or ignoring important clues when conducting a death investigation, said Peterson, the Milwaukee County medical examiner, who also is president of the National Association of Medical Examiners.
"The thing is we all take shortcuts. We all have to. There are too many deaths, too much to cover," said Peterson. "The question is: Are you taking thoughtful shortcuts, and what are you missing?"
Getting the correct manner of death is more important than the correct cause of death, he said.
"Somebody can have heart disease and liver disease, so which one caused his death? Whatever one we say it was," Peterson said. "But you don't want to call a homicide a natural (death). So there are shortcuts you can take but with more education and training you have a better idea of which shortcuts are safe and which ones aren't."
St. Croix Medical Examiner Patty Schachtner, who won a special election to the state Senate on Jan. 16, said she wants the state to adopt standards for coroners and medical examiners.
"There will be federal requirements passed sometime soon that might be very high," she said. "It only makes sense to get our standards set now so we can move forward."
Although she has not undergone any specialized training herself, Schachtner said she has developed a strong understanding of what's needed in a death investigation after serving as the county's medical examiner since 2011 and an investigator for nine years before that.
Family members and friends, for example, usually have the most information about the deceased person, and the best way to earn their trust is to make a good, and lasting, first impression.
She recently persuaded her county to invest in a facility that includes a "reflection room" with low lighting, a white noise machine and artwork that makes the process of identifying a dead family member less traumatic.
"Those are skills that come with time and experience working in this crazy job," she said. "Some of us lack certification, but I don't know of any who don't take their jobs seriously."
Working through backlog
Irmen is optimistic that a forensic pathologist from Canada the office has been trying to hire for over a year will join by March. Visa problems have delayed her arrival, he said. There is no timetable to add a fourth pathologist because the few available to hire are heading to the coasts despite a salary package that ranges up to $200,000, he said.
The shortage started several years ago when fewer medical doctors decided to become pathologists and even fewer decided to receive the additional schooling required to become forensic pathologists.
Despite the extra schooling, they generally make about half as much as a pathologist makes at a hospital, and no federal funds are available to pay for extra schooling, Peterson said.
Nationally, there are fewer than 500 forensic pathologists in a field where more than 1,000 are needed, Peterson said.
Help has arrived in other ways. Last August, the Dane County Medical Examiner's Office moved to new space at the county's East District campus on the Southeast Side.
The building's three autopsy suites is triple the number at the old office. That has contributed to a better flow of autopsies, and the office has started to reduce a backlog of reports, Irmen said.
"The backlog is something we recognize and that we're working to fix, and we're struggling to get there," Irmen said.
The County Board also included funding in its 2018 budget for two new investigators, and one already is on staff.
"The expectations are high for our investigators, doctors, support staff, autopsy techs, all those people," Irmen said. "But at the same time the county is very fair. The (salaries are) fair, the expectations are reasonable."
That means there are no plans to cut back services to any of the counties who aren't under contract with them but have entrusted the office to do their autopsies in the past, Irmen said.
"You certainly have to draw the line somewhere, but how do you turn down a coroner or medical examiner who needs an autopsy done on a homicide victim?" he said. "You are turning down not only that person but the family and law enforcement and the district attorney's office and there's no way for those people to get justice done."