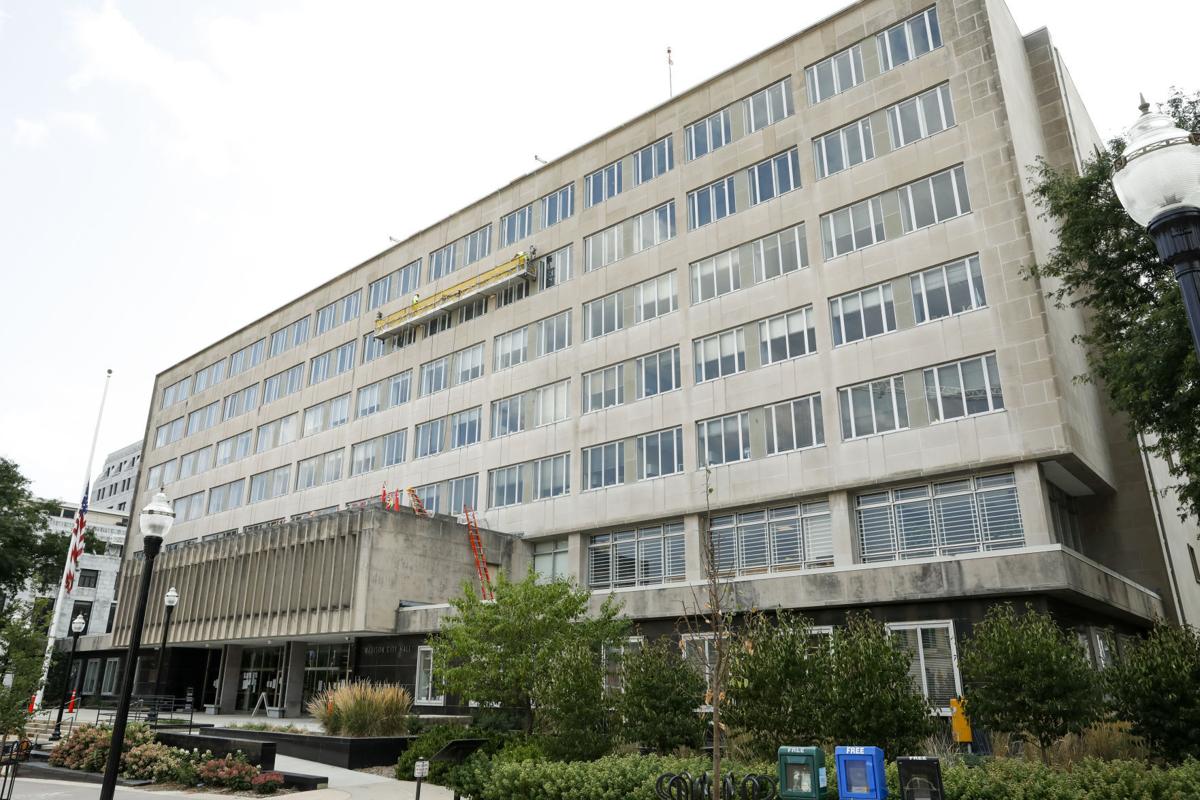 The Madison city attorney on Wednesday outlined possible actions the City Council can take — including an investigation, reprimand, a fine or a hearing for removal from office — after a council member may have uttered a gender-related vulgarity when a citizen was introduced during an online meeting Sept. 1.
But City Attorney Michael Haas said an investigation ordered by the mayor or other administrative directives that have been issued by previous mayors generally do not apply to council members and are not options under the circumstances.
At one point during a marathon, sometimes tense, online council meeting that stretched from a Tuesday evening to early Wednesday, a man's voice was heard uttering an expletive right after a Madison resident's name was read so she could speak during public comment at about 2:45 a.m. Video of the person who said the profanity did not pop up in the Zoom meeting when the word was spoken.
In a seven-page memo Wednesday, Hass confirmed that the Zoom video "did not activate to display the individual who spoke the vulgarity and therefore there is no video recording showing the identity of that person."
Shortly after the incident, in an open letter on Sept. 3, 14 council members called on the person who used a profanity to come forward, and for the city to conduct an investigation of the incident if the individual fails to do so. Ald. Rebecca Kemble, 18th District, has said she recognized the voice as that of Ald. Paul Skidmore, 9th District, and the other 13 council members who signed the letter seem to agree.
Skidmore has strongly denied the allegation.
Alds. Kemble, Patrick Heck, Lindsay Lemmer, Mike Verveer, Shiva Bidar, Marsha Rummel, Donna Moreland, Max Prestigiacomo, Arvina Martin, Syed Abbas, Tag Evers, Grant Foster, Christian Albouras and Keith Furman — a majority of the 20-member council — signed the letter. They also apologized to Shadayra Kilfoy-Flores, the target of the derogatory profanity.
The 14 council members also disagreed with a Sept. 2 statement from Mayor Satya Rhodes-Conway and City Council President Sheri Carter, which characterized the incident as a sign of deteriorating civility on the council.
Rhodes-Conway, Carter and Skidmore could not be reached Wednesday afternoon.
In his memo, Haas outlines options for both conducting an investigation and imposing consequences under various circumstances. The council, he said, has the ability to: authorize an investigation, consider a resolution to possibly reprimand or censure a member, consider imposing a fine, or conduct a public hearing to determine whether a member should be removed from office.
"If the Council determines that an investigation is warranted, I recommend that it initiate a fact-finding investigation or engage an outside third party to conduct a fact-finding investigation and then determine whether further action is warranted," he said. "In my opinion, the City Attorney's Office or other city staff should not be involved in such an investigation. An investigation conducted by a third party removes those potential conflicts and allows our office the ability to provide legal advice to the council, should it be needed or requested."
Haas said the City Clerk received a complaint on Tuesday from Kilfoy-Flores demanding that the mayor and council "censure the individual responsible, who appears to be Alder Skidmore, and for you to join me in my demand for his resignation." Hass said his office will be in contact with Kilfoy-Flores to clarify her complaint and request and will provide a follow-up communication to the council.
Photos: Mayor Satya Rhodes-Conway, new City Council members sworn in
Madison ushered in a new era of city government Tuesday with the swearing in of Mayor Satya Rhodes-Conway and nine new alders.
Rhodes-Conway, a former alder, returns to City Hall as Madison's 58th mayor. She makes history as the first openly gay mayor of Madison and the second woman to hold the city's top executive position.