Hundreds crammed themselves Monday into the Capitol's East Wing for a chance to shake hands with new Gov. Tony Evers. Some wanted to say hello, others sought to offer congratulations and a few hoped to pass along policy ideas. The Wisconsin State Journal spoke to some people in line; here's what they had to say.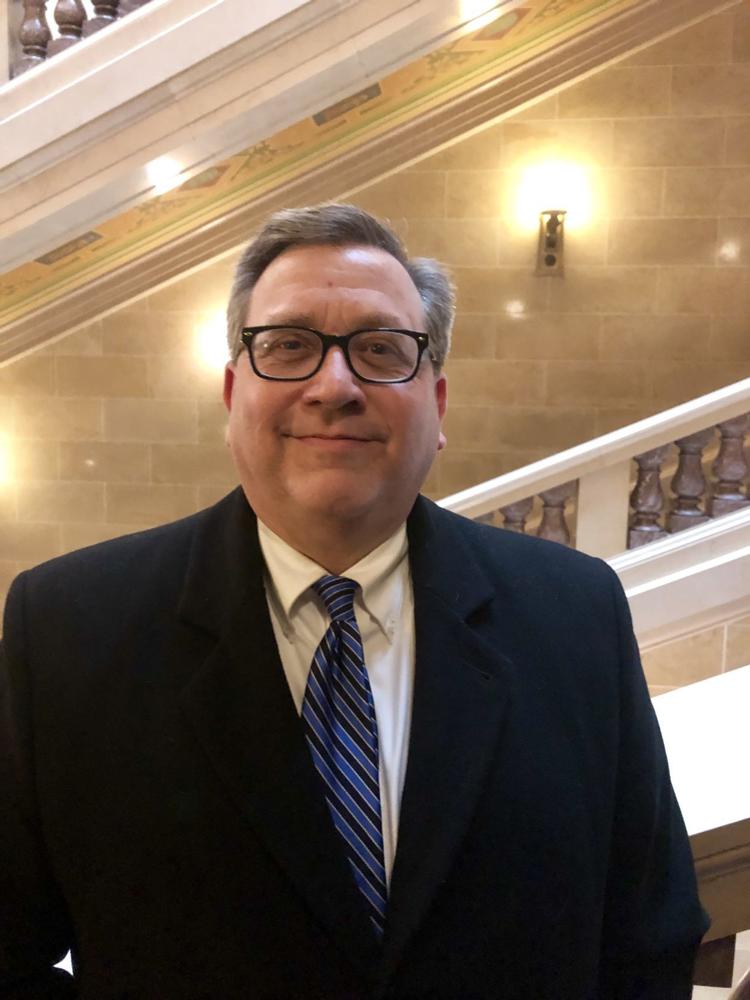 "It's an important day to celebrate democracy regardless of who is in office."
Larry Martin, 56, of Madison, executive director of the State Bar of Wisconsin, who said he has attended four gubernatorial inauguration ceremonies, for Republicans and Democrats.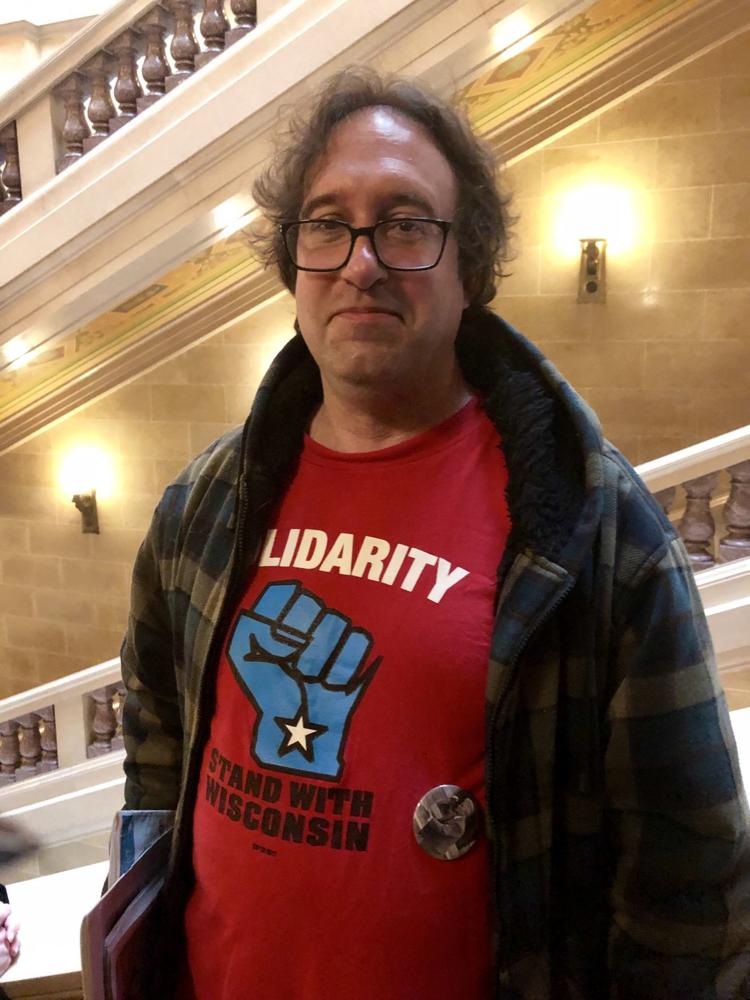 "I still don't foresee things going back to the way they were. But it's a step in the right direction. I'm just glad Scott Walker's gone."
Flynn Dustrud, 47, of Madison, a math and computer science instructor at Madison Area Technical College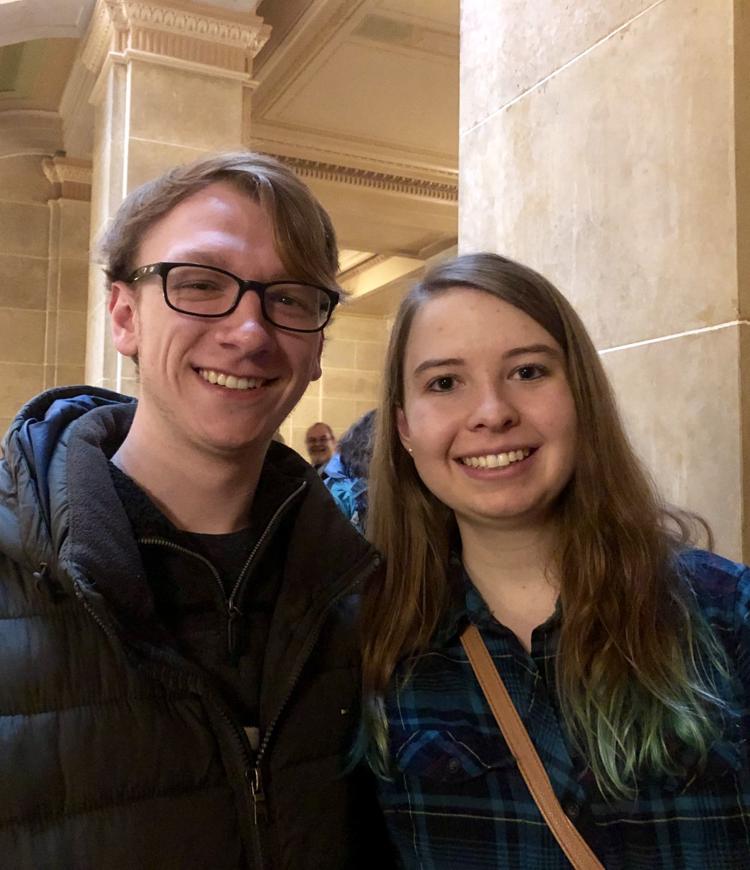 "This past administration has not been kind to the (University of Wisconsin) System. … We're losing a lot of great professors. We need more funding. And student loan repayment, it's kind of suffocating at times."
Peter Shireman, 21, UW-Madison student from Fond du Lac, who voted in November for the first time in a governor's race.
"I'd like to see (Evers) promote the humanities. That's something we need to build up, not eliminate."
Sarah Amundson, also a 21-year-old UW-Madison student from Fond du Lac, who studies biology, psychology and English.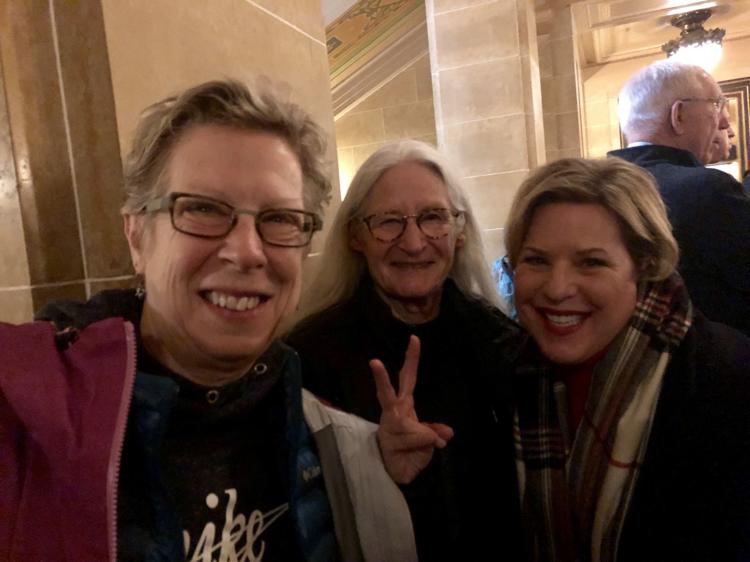 "We've been waiting a long time to reclaim our state. Gov. Walker took away so much from our kids and dedicated teachers."
M.C. Reisdorf, 60, retired kindergarten teacher from Madison
Legislative reaction
Lawmakers, who had their own swearing-in ceremony Monday afternoon, also offered their thoughts on the upcoming legislative session and the inauguration speeches given by Evers and Attorney General Josh Kaul.
"Gov. Evers did an excellent speech. He very consciously tried to move us forward and make sure we look out for the best interests of all Wisconsinites. I hope a lot of my colleagues take their own advice and work across the aisle to get work done."
Rep. LaKeisha Myers, D-Milwaukee
"I did think it was a little bit untoward to basically say he's turning the page on the politics of retribution. That's not how we govern, and name-calling right away doesn't do any good … to have a hyperpartisan speech kind of throwing down the gauntlet probably doesn't set the tone in the way that I would want."
Assembly Speaker Robin Vos, R-Rochester, responding to Kaul's inaugural address, which directly criticized the GOP's lame-duck session passage of legislation reducing the governor's and attorney general's authority.
"The words (from Ever's speech) that stood out were change and bipartisanship. I am excited to come here and get work done."
Rep. Shelia Stubbs, D-Madison
"I'm called to serve. I'm looking forward to working across the aisle."
Rep. Timothy Ramthun, R-Campbellsport