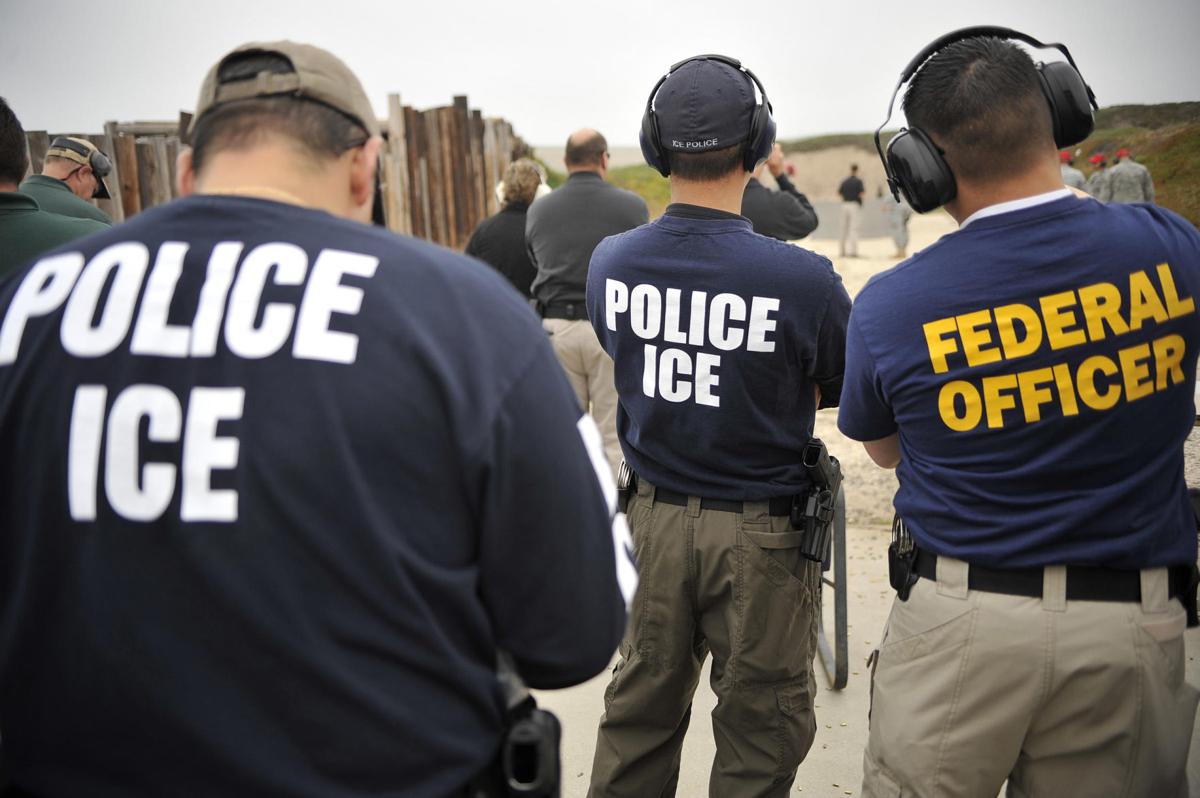 A cook working for a Willy Street restaurant was detained Sunday morning, causing the restaurant to close for the evening, a day after an immigrant rights group said Immigration and Customs Enforcement had detained at least nine people in the Madison area.
Voces de la Frontera, a Milwaukee-based immigrant rights group, said in a statement Saturday that organizers have confirmed at least 12 people have been arrested by ICE in Wisconsin, including one person in Wausau, Green Bay and Milwaukee and at least nine people in the Madison area.
On Friday, Madison officials said ICE had detained six immigrants in Madison without prior communication with the city's police department. Madison Police Chief Mike Koval had said the department has an agreement with ICE to know the location, time, date and charges to be filed when arrests are made.
Greg Frank, one of the co-owners of Food Fight Restaurant Group, which includes Eldorado Grill, said one of the restaurant's cooks was detained on his way to work in the parking lot of the restaurant Sunday morning. He could not confirm what organization detained the employee.
"We don't have any information at all other than that he was on his way to work with his wife," Frank said.
He said he has no information about the cook's current whereabouts, but said the family expects to learn more Monday. He said all of the restaurant's staff have the necessary documentation to work.
The restaurant closed Sunday evening when it's usually open because it didn't have enough trained staff, Frank said.
Rep. Chris Taylor, D-Madison, posted a message on social media about the Eldorado Grill incident saying a constituent told her black SUVs with Illinois license plates were parked outside the restaurant.
"I think it's just super-alarming for ICE to be in our community and not at all communicating with anybody in law enforcement," Taylor said. "It's created real panic in the community."
Madison police Sgt. Harrison Zanders said Sunday he did not have information on whether ICE was starting to give prior notice to the police department or the number of detentions in the city, but said he expected the department would gather information on the situation to share in the coming days.
Dane County Sheriff Dave Mahoney said no one from ICE has communicated with the Sheriff's Office in regard to the recent detentions.
Voces de la Frontera said community members report that some instances involved ICE agents who "falsely identified themselves as police."
Madison Mayor Paul Soglin said Sunday he intends to meet Monday morning with law enforcement officials and community organizers to get a better idea of the situation. He plans to attend a news conference Monday afternoon at Centro Hispano of Dane County to provide an update on the situation.
Attempts to contact ICE on Sunday were unsuccessful.
Get Government & Politics updates in your inbox!
Stay up-to-date on the latest in local and national government and political topics with our newsletter.