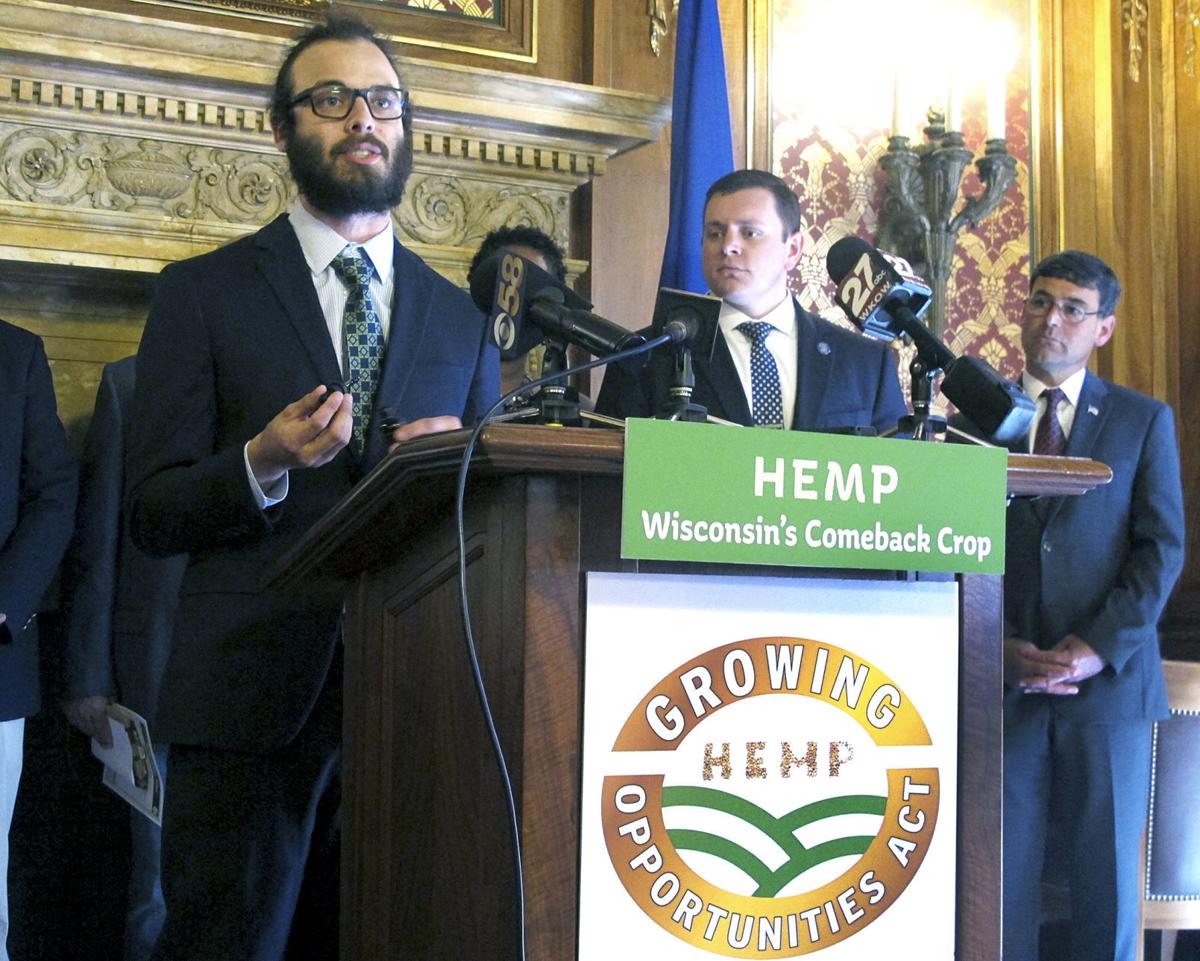 The Assembly is slated to vote Tuesday on rules to transition the state's pilot hemp program to a permanent one, while also taking up discussion on a resolution establishing a "National Bible Week."
The Assembly will discuss proposed legislation to bring the state's hemp program in line with the 2018 Farm Bill. The bill aims to assist farmers, processors and retailers in the state's rapidly expanding hemp industry.
New rules would allow participants to opt in to a communication network to better connect farmers with processors.
Lawmakers in August amended the bill to codify state practice in testing for THC, the ingredient in cannabis that can produce a high. The bill would allow for a THC concentration of up to .03 percent on a dry weight basis, or one nanogram of THC per liter in bloodstream. CBD oil, a legal hemp product that can be consumed, includes small amounts of THC.
The Senate last month approved the bill 31-2. If approved Tuesday, it would head to the governor's office.
In 2017, Wisconsin lawmakers approved a hemp pilot program, which was officially launched the following year by the Department of Agriculture, Trade and Consumer Protection.
In the program's first year, 347 people applied for licenses to grow or process hemp. Of the 247 licenses issued to grow hemp, 135 people grew 1,872 acres of hemp.
You have free articles remaining.
This year, more than 2,200 applications were received, with DATCP issuing 1,308 licenses to grow hemp and another 618 licenses to process it.
'National Bible Week'
Assembly Republicans on Tuesday are expected to vote on a resolution proclaiming Thanksgiving week as "National Bible Week."
The resolution states the week "encourages us to read the Bible," a document the resolution says "contributed to the molding of the spiritual, moral, and social fiber of our citizenry."
According to the resolution, National Bible Week was first declared by President Franklin Roosevelt, a Democrat, in 1941.
Resolutions don't establish laws but typically serve as symbolic statements.
The resolution was co-sponsored by Republican Reps. Paul Tittl, Manitowoc; Scott Allen, Waukesha; Janel Brandtjen, Menomonee Falls; Barbara Dittrich, Oconomowoc; Rick Gundrum, Slinger; Cody Horlacher, Mukwonago; Jesse James, Altoona; Scott Krug, Nekoosa; Bob Kulp, Stratford; Gae Magnafici, Dresser; Dave Murphy, Greenville; Ron Tusler, Harrison; Chuck Wichgers, Muskego; Shannon Zimmerman, River Falls; and James Edming, Glen Flora.