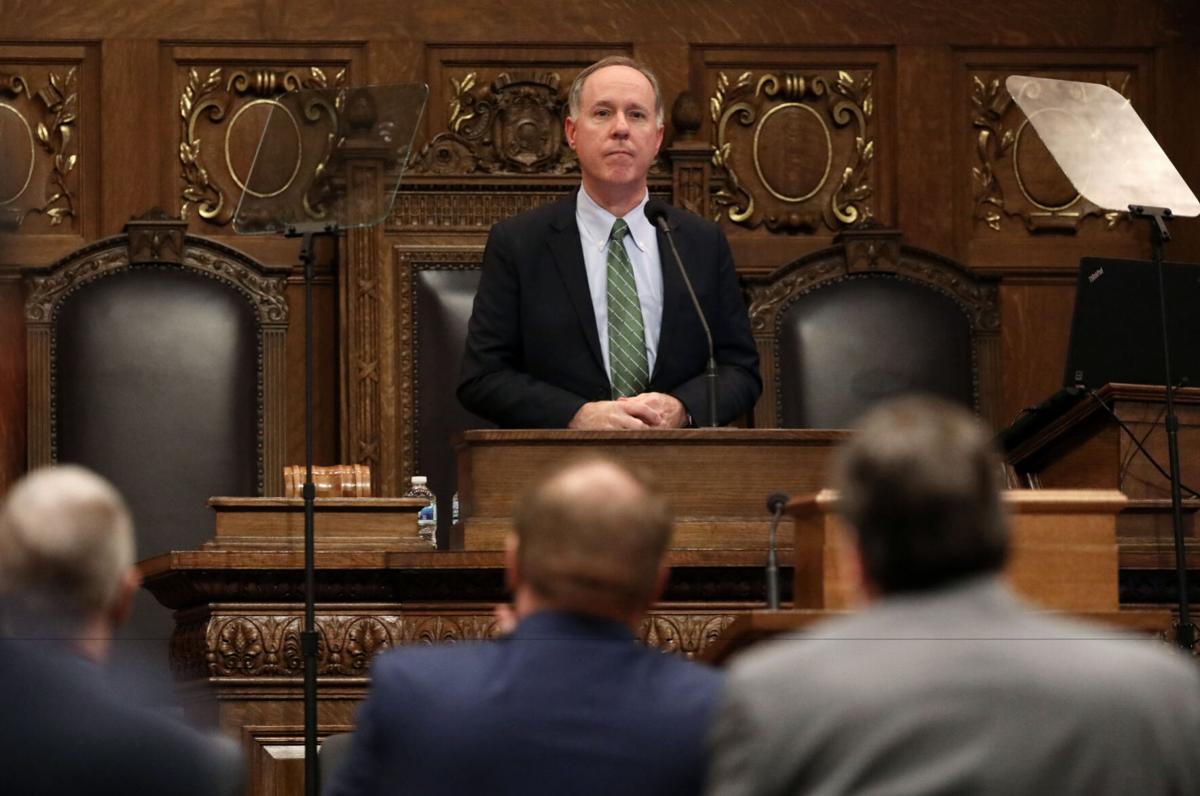 The Wisconsin state Assembly's top Republican said on Wednesday he plans to hire retired police officers to investigate the November presidential election six months after President Joe Biden won the state.
Assembly Speaker Robin Vos, R-Rochester, said he plans to hire the three retired officers to work in conjunction with an Assembly committee with investigatory powers that has already been formed to review the presidential election, despite Wisconsin election officials expressing confidence in the result. Vos said he wants the investigators to look into the thousands of complaints about the election lawmakers received after the November presidential contest.
In January, the Wisconsin State Journal reviewed thousands of such complaints through the Wisconsin open records law, and found the majority of them were mass-generated form letters making nonspecific claims. The State Journal was able to identify just 28 allegations of election fraud or other irregularities that were specific enough to attempt to verify, but could only partially substantiate one, involving 42 votes. Interviews with dozens of prosecutors, election officials and people who lodged complaints made clear that most, if not all, of the allegations could be chalked up to hearsay or minor administrative errors.
Biden ended up winning the state by about 20,000 votes, about the same margin that former President Donald Trump won Wisconsin in 2016.
Despite courts siding with Biden's victory in the state, Vos said he believes there were "irregularities" in the November election and that he's directed the investigators to "follow the facts" and investigate all leads. The Milwaukee Journal Sentinel first reported on Vos hiring the investigators.
"We need to have a fact basis to continue to show the public in Wisconsin that, number one, we continue to take these irregularities seriously, and that at the end of the day, the laws that we proposed are based on facts in addition to anecdotes," Vos told the State Journal.
Specifically, Vos said he takes issue with the involvement of the Center for Tech and Civic Life — funded largely by Facebook CEO Mark Zuckerberg — in the presidential election in some of Wisconsin's largest cities. A federal judge found nothing in the law to prohibit use of the grant money.
Vos also said he takes issue with local election officials filling in missing witness address information on absentee ballot envelopes. Vos said he hopes the investigators will help determine if there was wrongdoing in the election, as well as provide evidence for why certain election laws should be changed, as Republicans are proposing in a litany of election-related bills working their way through the Legislature.
"My goal is to show Gov. Evers that this is the right thing, so that at least half of the electorate knows that the next election is fair and square," Vos said.
He said hiring the former police officers is necessary beyond the Assembly committee's work because they are skilled investigators with a lifetime of experience. He said he expects the investigators to work in conjunction with the Assembly committee reviewing the November election.
Vos said he hopes the investigators can produce a report by the fall, to be released alongside an expected audit of the election by the Legislative Audit Bureau.
Vos said the investigators, which will be overseen by an attorney, can request that the Legislature subpoena witnesses on their behalf.
"I think there's a much deeper analysis that can be done to say, okay, let's give people confidence in the election, so at the end of the day, whatever happens in 2022, the election is held fairly and nobody looks at it after that election and says, 'Wow, my side … lost and it was because of somebody else not doing their job,'" Vos said.
'It's go time': 5 things to know about Milwaukee Bucks' first-round matchup with Miami Heat
PLAYOFF PRIMER
PLAYOFF PRIMER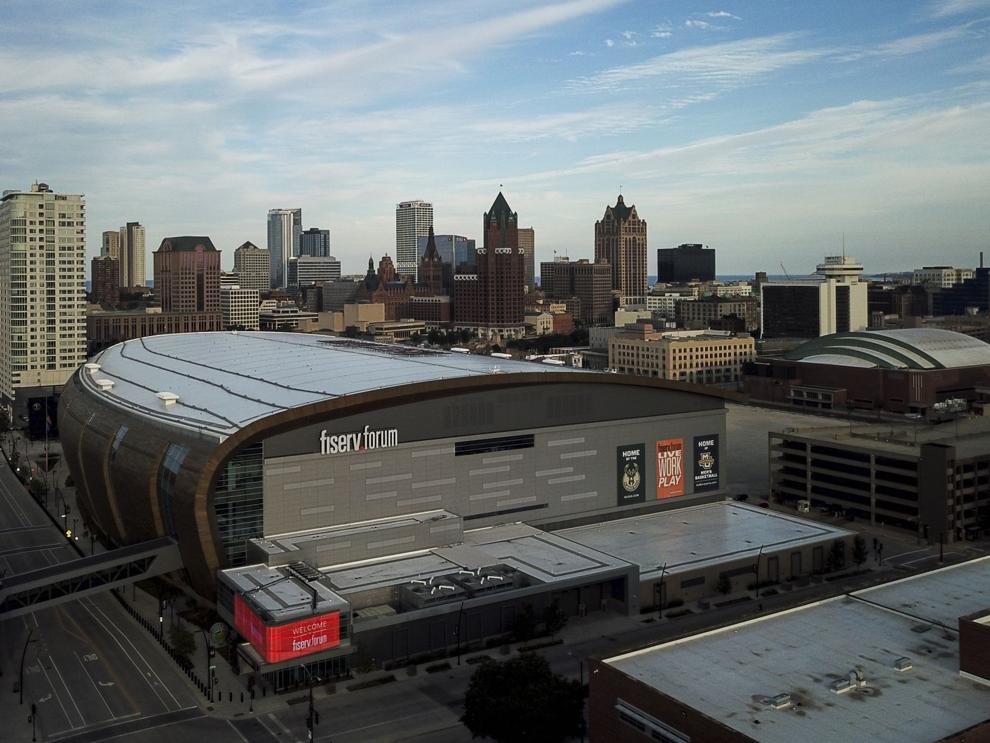 No. 3 Milwaukee Bucks (46-26) vs. No. 6 Miami Heat (40-32)
Game 1: 1 p.m. Saturday, May 22, at Fiserv Forum in Milwaukee; TV: ESPN
Game 2: 6:30 p.m. Monday, May 24, at Fiserv Forum; TV: TNT
Game 3: 6:30 p.m. Thursday, May 27, at AmericanAirlines Arena in Miami; TV: TNT
Game 4: 12:30 p.m. Saturday, May 29, at AmericanAirlines Arena; TV: TNT
Game 5 (if necessary): Tuesday, June 1, at Fiserv Forum
Game 6 (if necessary): Thursday, June 3, at AmericanAirlines Arena
Game 7 (if necessary): Saturday, June 5, at Fiserv Forum
Note: With the easing of coronavirus restrictions, the Bucks have increased capacity at Fiserv Forum to 50 percent, or about 9,000 fans, for the playoffs. Fans are still required to wear a face covering unless actively eating or drinking, and tickets are being sold in socially distanced pods.
MILWAUKEE'S EXTREME MAKEOVER
MILWAUKEE'S EXTREME MAKEOVER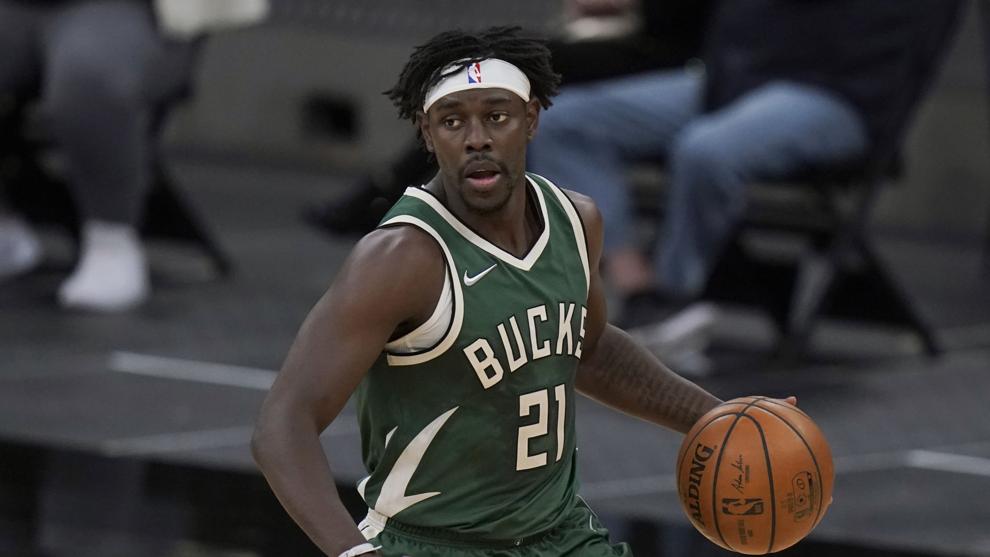 While this series in many ways will serve as a re-match of last season's second-round showdown, there are several new faces this time around — especially in Milwaukee.
Only five Bucks players who appeared against the Heat last year are back this time around: Giannis Antetokounmpo, Khris Middleton, Brook Lopez, Pat Connaughton and Donte DiVincenzo. 
There's one particular addition to this year's roster who has the Bucks feeling good about their chances of advancing past the Heat: Jrue Holiday.
The 30-year-old point guard, acquired by the Bucks in an offseason trade, is seen as a major upgrade over Eric Bledsoe, who struggled in the playoffs the past two seasons. 
A defensive stalwart who prides himself on guarding the opposing team's best player, Holiday finished his first season in Milwaukee averaging 17.7 points, 6.1 assists, 4.5 rebounds and 1.6 steals while shooting 50.3 percent from the field and 39.2 percent from three-point range in 59 games. 
The Bucks also found some outside shooting help for their bench, with new additions Bobby Portis and Bryn Forbes both finishing the regular season among the league's top five most accurate three-point shooters. Portis, a 6-foot-10 bruiser, finished third in the NBA at 47.1 percent from long range while averaging 11.4 points and 7.1 rebounds over 66 games. Forbes, a 6-foot-2 shooting guard, finished fourth at 45.2 percent from three-point range while averaging 10.0 points in 70 appearances. 
MIAMI HEAT WAVE
MIAMI HEAT WAVE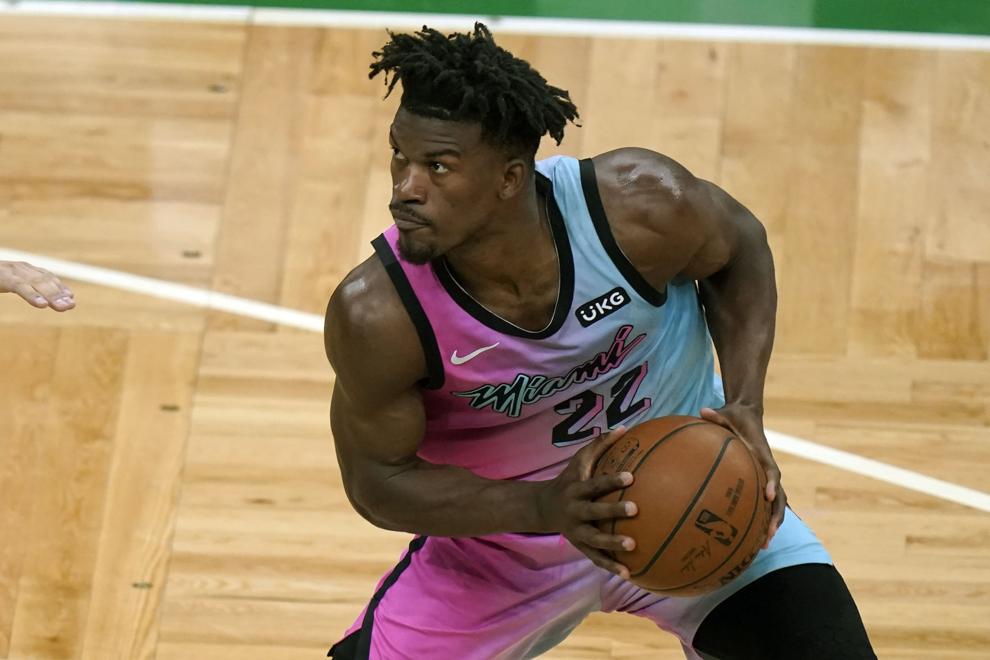 The Heat didn't let a pair of lengthy mid-season losing streaks throw them off their path to the playoffs, finishing the final month of the season on fire. Winners of 12 of their final 16 games, the Heat are entering the playoffs with plenty of confidence. 
Leading scorer Jimmy Butler, who saw his scoring average creep up to 21.5 points a game this season, exuded that confidence when speaking to reporters ahead of the playoffs.
"I think I'm stupidly locked in, I can tell you that," Butler said Thursday, "the amount of film that I watch, the amount of time that I spend on the court working on my game, trying to figure out where everybody's going to be on the floor."
Despite Butler missing all three regular-season matchups between Milwaukee and Miami, both sides know his play will have a major impact on the series just as it did last season, when he averaged 23.4 points as Miami took the series 4-1.
BUD UNDER PRESSURE
BUD UNDER PRESSURE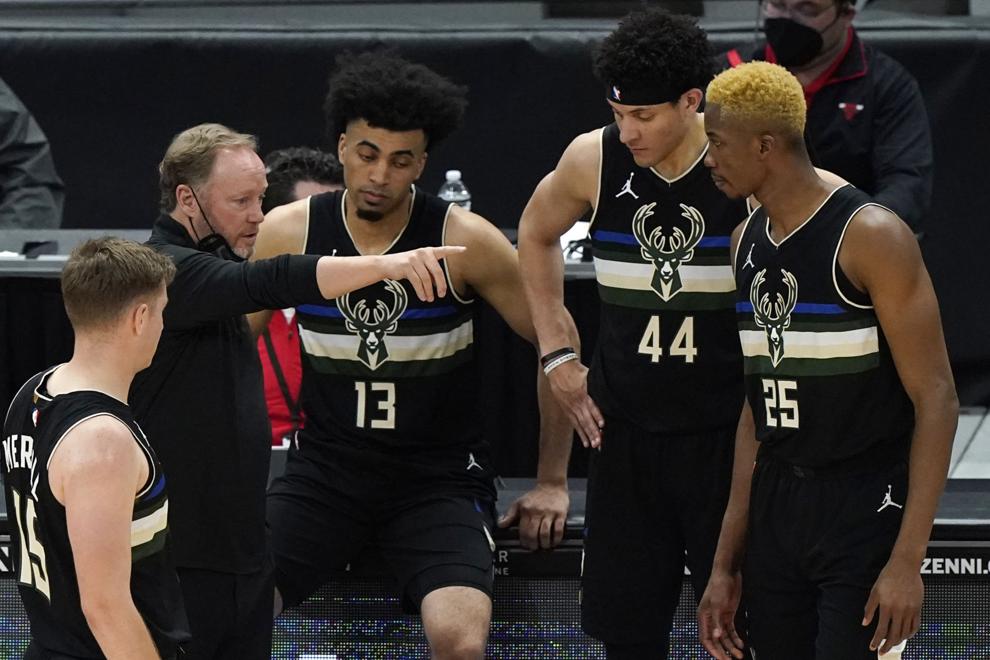 The Bucks are standing behind coach Mike Budenholzer as he leads the team to the playoffs for the third straight season. But don't expect that loyalty to last too long if Milwaukee falls to Miami again.
Budenholzer, who guided Milwaukee to the best record in the NBA his first two years on the job before finishing seventh in the league this season, has yet to take a team past the conference finals as a head coach.
In his first season in Milwaukee, Budenholzer and the Bucks took a 2-0 lead in the Eastern Conference Finals before the Toronto Raptors stormed back to take the next four games en route to the NBA title.
While last season's second-round loss to the Heat could be written off as a product of the league's restrictive coronavirus bubble, a loss this year would expose a concerning pattern.
In his first head coaching job, Budenholzer led the Atlanta Hawks to the playoffs in the first four years on the job before missing out in his final season in Atlanta. But despite the consistency he has yet to break into the NBA Finals.
After being a part of four championship teams in his 17 seasons working as an assistant coach for the San Antonio Spurs under legendary coach Gregg Popovich, Budenholzer surely knows what it takes to get the job done.
Whether or not he is able to get it done this year will go a long way to determining his future in Milwaukee. 
GIANNIS, GIANNIS, GIANNIS!
GIANNIS, GIANNIS, GIANNIS!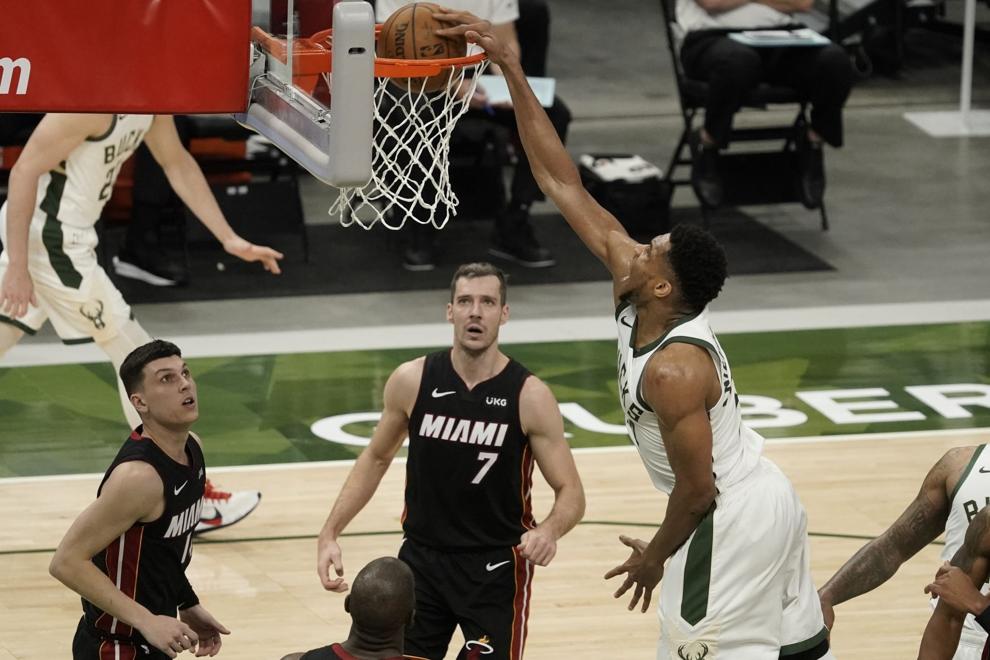 Despite failing to make the shortlist for the league's Most Valuable Player award this season after taking home the hardware the previous two seasons, Giannis Antetokounmpo is unquestionably the most important player in this series. 
While still putting up numbers that would be impressive for most players — 21.8 points, 11 rebounds and 5.3 assists — Antetokounmpo was clearly frustrated by Miami's defensive approach in last year's matchup.
Able to create a wall between Antetokounmpo and the basket, the Heat regularly forced the MVP into tough situations on the offensive end. 
While Milwaukee has overhauled its roster to give Antetokounmpo plenty of options to pass the ball to on the perimeter, the Bucks will need him to be his usually dominant self if they hope to get past the Heat and make a deep run.
Even if he doesn't put much stake in Milwaukee going 2-1 against Miami this season, Antetokoumpo feels the Bucks set the groundwork for postseason success during the regular season.
"I think overall it was a good season," Antetokounmpo said Thursday. "We built great habits, we enjoyed it, and now it's go time."
Antetokounmpo knows the success of the team's preparations and adjustments this season will ultimately be judged by how well they perform on the court.
"I'm in a good place mentally, physically, and now the result is what's gonna determine that," Antetokounmpo said. "But I can't worry about that. You know, if I make the shots, yeah I was ready; if I miss the shots, no I wasn't ready. I don't worry about that."