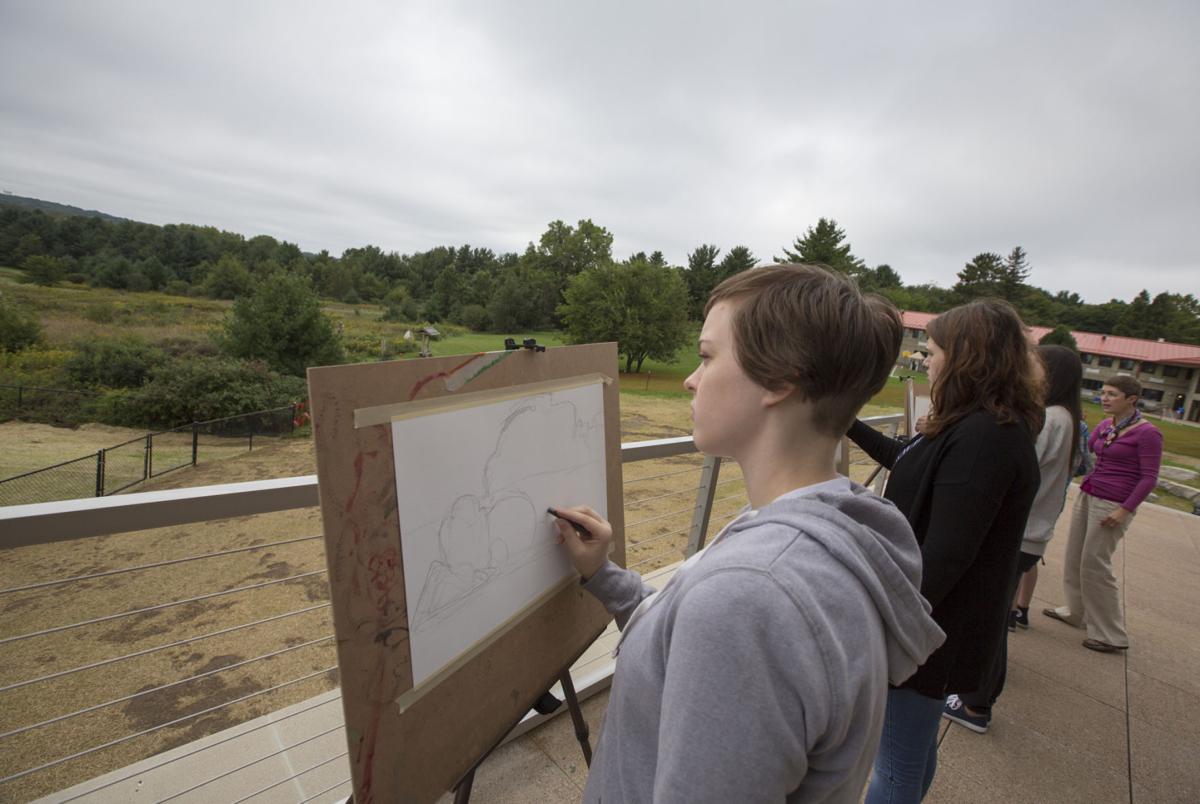 Wisconsin parents could pay for K-12 school expenses — including tuition at private schools — with a taxpayer-funded savings account under a program Assembly Republicans are considering.
The accounts — dubbed the next generation of school vouchers by education policy experts — would add an option for Wisconsin parents, who already have a variety of alternatives to their designated public school, including open enrollment to other public schools, voucher-assisted private schools and independent charter schools.
Critics say the accounts represent the latest attempt to erode public schools.
Assembly Republicans won't actively explore introducing such savings accounts until January, when the new legislative session starts, said Kit Beyer, spokeswoman for Speaker Robin Vos, R-Rochester.
But the use of the education accounts in five states — Arizona, Florida, Mississippi, Nevada and Tennessee — offer clues about how they might work here if lawmakers pursue the idea.
In general, parents of eligible children — typically students with disabilities or low-income students or those attending schools that don't meet state education standards — receive several thousand dollars from the state to pay educational expenses.
Parents can use the money to pay for tuition at private schools, books, tutoring or other costs, including in some cases extracurricular activities. In some states, any leftover funds can be saved for college.
Hunter Railey, a policy researcher for the Education Commission of the States, said in the states where ESA programs exist, parents can't use the money to send children to a different public school district.
Beyer said last month that Assembly Republicans were just beginning to research the savings accounts. She characterized the agenda proposal as a "broad outline of goals."
Jim Bender, president of School Choice Wisconsin, said there's not a single idea about Education Savings Accounts at this point that is "taking hold" among lawmakers, lobbyists and others.
He said multiple options are being discussed, but lawmakers are waiting to see how much money is available for the 2017-19 state budget for K-12 education.
"We are just starting to meet with folks to discuss ideas, but the real conversations will take place after the elections," Bender said.
Department of Public Instruction spokesman Tom McCarthy said lawmakers haven't contacted the department for input on drafting legislation.
McCarthy said part of that discussion, if it begins, will likely include how to measure the accounts' effectiveness on improving students' academic achievement and keeping track of how the money is spent.
New school choice vehicle
Education Savings Accounts for K-12 schools first appeared in 2011, and are popular among conservatives.
Assembly Education Committee chairman Rep. Jeremy Thiesfeldt, R-Fond du Lac, said in theory, the accounts provide parents with more flexibility because the money doesn't just have to be spent on private school tuition like in the state's taxpayer-funded school voucher program.
But Thiesfeldt said he has no plans to introduce legislation to create the accounts.
"The system we have in place is the way we intend to go and I intend to stick to the path," he said.
Vouchers in Wisconsin are offered only to students with disabilities or whose family incomes are equal to or less than 185 percent of the federal poverty level, or 300 percent of the federal poverty level if the student lives in Milwaukee or Racine. Under vouchers, the state sends taxpayer money directly to the schools and parents do not have access to it.
Rep. Dale Koo-yenga, R-Brookfield, said the Education Savings Account idea is in "its infancy" in Wisconsin and will require discussions with school district officials and other education experts before it can take shape.
"We have a lot of school choice already, and so the question is, how do we marry these concepts?" Kooyenga said. He said he likes the idea of the savings accounts because students from all backgrounds and income levels should be able to choose the best education for them.
"I think having a lot of different opportunities, it creates a customized education experience because our kids (are not) one-size-fits-all," he said.
He said he hasn't made up his mind about whether to introduce a bill creating the accounts.
Among the states that offer Education Savings Accounts, just Nevada has implemented a program that allows any parent — regardless of income or a child's ability status — to use the accounts.
But on Friday, the Nevada Supreme Court struck down the law that provides them, saying the program violated the state's constitution by sending money reserved for public schools to parents who could use it to pay for private school tuition.
Bender said the Nevada court endorsed the idea of education accounts but rejected the funding mechanism.
Funding a concern
Public school advocates characterized the accounts as similar to a school voucher, which typically takes money that would otherwise go to public schools as students leave the schools to attend private schools.
Kooyenga said lawmakers must ensure money isn't taken from public schools before drafting legislation to create the accounts.
Assistant Assembly Minority Leader Katrina Shankland, D-Stevens Point, said she would like to know more about where the money would come from.
"Is it going to come at the cost of our public school funding? I wanted to know more about the proposal," she said.
Jon Bales, executive director of the Wisconsin Association of School District Administrators, said such education accounts could require significantly more taxpayer funding.
"I think the larger question, if they do something like this, is you're still giving up state revenue, which is already limited and essentially now trying to fund a much broader base of students — not just public, but private-parochial (students)," he said. "How in the world would we fund that?"
Bales also said that education accounts, if broadly applied, represent further privatization of education.
Dan Rossmiller, lobbyist for the Wisconsin Association of School Boards, said creating a program in Wisconsin would raise questions about rules governing public school districts.
Districts could be on the hook to pay teachers they don't need if, for example, a large number of students leave from one year to the next.
Rossmiller also said the state's public school districts cannot charge tuition, raising questions about whether public school districts could be part of the program and receive money from parents using the accounts.
A spokesman for Gov. Scott Walker, a strong supporter of school choice efforts, said Walker wants to hear more details from Assembly Republicans on the idea. The spokesman said it would be premature to say if ESAs would be included in Walker's budget proposal.
Senate Majority Leader Scott Fitzgerald, R-Juneau, declined to comment on the idea until more details are released.
Editor's Note: This story has been corrected to accurately report Katrina Shankland's title.