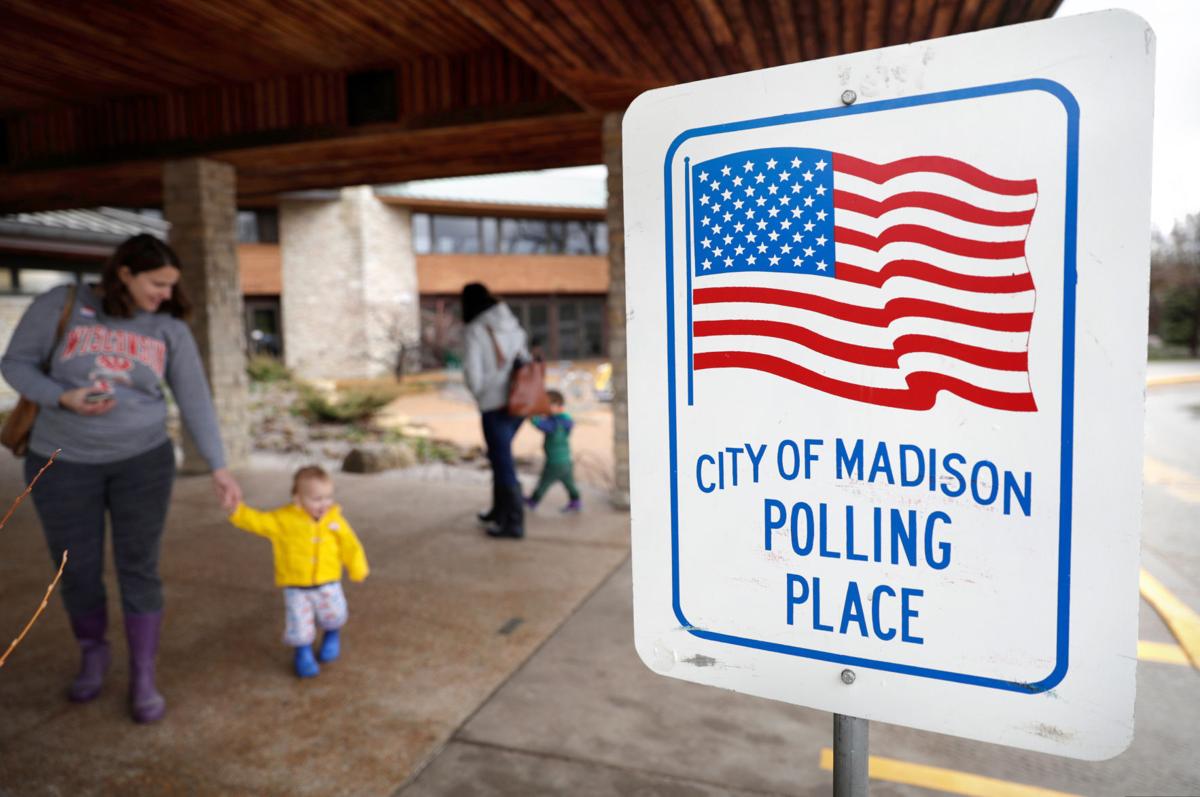 The chair of the Assembly committee on elections subpoenaed Milwaukee and Brown counties on Friday for election materials — including ballots and voting machines — to aid an ongoing committee investigation into the November 2020 presidential election reminiscent of an Arizona-style recount effort.
It's unclear, however, whether the subpoenas are valid. According to a memo from a Wisconsin Legislative Council attorney, subpoenas are required to be signed by the Assembly speaker and the chief clerk of the Assembly. Neither signature appears on the subpoenas issued by committee chair Rep. Janel Brandtjen, R-Menomonee Falls.
Brown County Deputy Executive Jeff Flynt said the county clerk received the subpoena Friday and county officials are reviewing it.
Milwaukee County Clerk George Christenson criticized the subpoenas.
"The recount of the 2020 Presidential Election demonstrated conclusively that elections in Milwaukee County are fair, transparent, accurate and secure," he said in a statement. "Our elections are a great example of Wisconsin's proud tradition of good, honest government. Any further review of the 2020 elections will come to the same conclusion as the recount and will accomplish nothing but waste taxpayer dollars."
A spokesperson for Assembly Speaker Robin Vos, R-Rochester, didn't comment.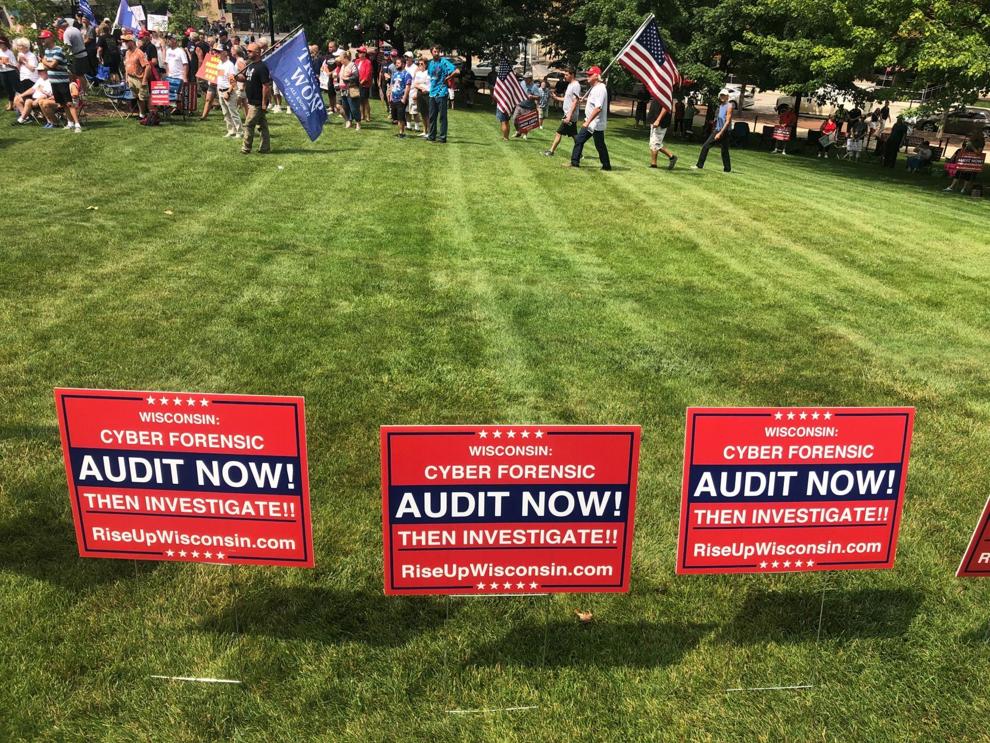 Brandtjen said the request for information is the first step toward what she described as a "full, cyber-forensic audit of tabulators and inspection of the physical ballots" from last fall's presidential contest.
Brandtjen, who has long been critical of how the November election was conducted, said her Assembly committee investigation is necessary and that other ongoing Wisconsin election investigations, initiated by state Republican leaders, aren't enough.
"Legislators have been hearing from thousands of disgruntled constituents regarding their concerns with the November 2020 election," Brandtjen said in a statement. "From outside money pouring into Democrat-controlled communities, to individuals engaging in questionable activities; from improper guidance given to clerks from the Wisconsin Elections Commission, to clerks illegally prompting voters to declare themselves 'indefinitely confined.' The list goes on and on."
Rally at Capitol
Her announcement comes as hundreds of activists, including former Milwaukee Sheriff David Clarke Jr., rallied at the state Capitol Friday afternoon to demand that Republicans order a "full forensic audit" of the 2020 election.
Some attendees made signs thanking Brandtjen for issuing her subpoenas and to "#Toss Vos." Other signs called for a cyber-forensic audit and investigation, while other attendees flew Trump flags.
Some speakers at the rally declared that Trump won the election, and decried the Wisconsin Elections Commission, Wisconsin Supreme Court and Madison's Democracy in the Park absentee ballot collection event. Other speakers blamed top Republicans — Vos and Senate Majority Leader Devin LeMahieu, R-Oostburg — for not conducting a full forensic election audit, and questioned the validity of the election investigation Vos has ordered.
Clarke said his goal is not to overturn the presidential election, but to root out potential problems ahead of the 2022 midterm elections.
No evidence
Wisconsin election investigations follow unfounded claims of election fraud by former President Donald Trump and other national Republicans, who have called for a broadened probe into the results of the 2020 election, which saw Joe Biden win the state by a little more than 20,000 votes.
There is no evidence of widespread fraud and courts have rejected several lawsuits filed by Trump and his allies attempting to overturn the outcome. Democrats have blasted GOP calls for more investigations as feeding into the lie that Trump actually won the state.
Two people have been charged with election fraud, out of more than 3 million votes cast in the state, and prosecutors are still reviewing a handful of other cases that were among 27 forwarded to them by election officials. Similarly, very few potential voter fraud cases have been identified in Arizona where the type of audit envisioned by Brandtjen was done.
Democrats respond
In a tweet, Gov. Tony Evers took a swipe at those seeking election investigations as he marked the 56th anniversary of the Voting Rights Act.
"As politicians in this state and across the country try to abuse their power to predetermine election results, we are reminded our fight to protect the right of every eligible person to vote has never been more important," he said.
The Democratic Party of Wisconsin described Brandtjen's effort as an "Arizona-style Cyber Ninja circus" that makes clear that Vos "has lost control of his caucus."
"Let's be clear: these subpoenas are absurd and unenforceable," said DPW executive director Nellie Sires. "The text of the documents include entire passages lifted verbatim from subpoenas issued in Arizona, asking for equipment used in Arizona, but not Wisconsin. Elsewhere, they ask county clerks to provide materials maintained by municipal clerks. The amateur-hour theatrics on display today would be funny if the stakes for our democracy were not so high."
Other reviews
Wisconsin election investigations include an election audit requested by top Republicans that is being conducted by the nonpartisan Legislative Audit Bureau. Brandtjen said her constituents worry the audit is taking too long, and is too open-ended.
They also include an expanded election review initiated by Vos, who has hired former conservative Supreme Court Justice Michael Gableman as special counsel in addition to more full-time investigators.
Vos has already agreed to pay the former justice $44,000 — $11,000 in taxpayer dollars every month between July and October — to lead the investigation.
Vos had originally hired two retired police detectives, at taxpayer expense, to review the election under the supervision of Gableman. Vos told The Associated Press the two officers had recently quit.
Another separate, independent investigation is being done by several individuals convinced there was widespread fraud in Wisconsin, despite no evidence. That effort is being led by Peter Bernegger, who was convicted of mail fraud and bank fraud in federal court in Mississippi in 2009.
Drilling down
In her statement Friday, Brandtjen said Wisconsinites want a more comprehensive and transparent cyber-forensic audit.
The type of probe Brandtjen describes mirrors a widely discredited audit done in Arizona. Brandtjen and three other Wisconsin Republicans traveled to Arizona last month to observe that review.
Subpoenas posted on Brandtjen's website detail materials requested from election officials in Brown and Milwaukee counties including all ballots cast in the 2020 election, including provisional and mail-in ballots, and all ballot production, processing and tabulation equipment used in both counties.
Other items subpoenaed include forensic images taken from election management servers, routers, computers and removable media like flash drives or external hard drives and the names and addresses of voters, as well as the dates and times they voted.
Brandtjen could not be reached via phone on Friday.
Federal input
The U.S. Department of Justice on July 28 issued a guidance document warning against election audits that require election officials to turn over materials including ballots or voting machines to third parties or state lawmakers.
In the document, DOJ interprets the Civil Rights Act of 1960 — which governs certain federal election records and requires state and local election officials to preserve voting records for at least 22 months after an election — to mean that such records "be retained either physically by election officials themselves, or under their direct administrative supervision."
"Election audits are exceedingly rare," the document states. "But the Department is concerned that some jurisdictions conducting them may be using, or proposing to use, procedures that risk violating the Civil Rights Act."
"Moreover, where elections records are no longer under the control of elections officials, this can lead to a significant risk of the records being lost, stolen, altered, compromised, or destroyed," DOJ states. "This risk is exacerbated if the election records are given to private actors who have neither experience nor expertise in handling such records and who are unfamiliar with the obligations imposed by federal law."
Willful failure to comply with federal retention and preservation requirements would be punishable by fines of up to $1,000 and up to one year imprisonment for each violation, according to DOJ.
State Journal reporter Mitchell Schmidt and The Associated Press contributed to this report.
Check out the State Journal's coverage of Wisconsin Badgers football media day
Read all about Graham "Merch," his teammates and coaches — and start counting down the days until Bucky's opener.