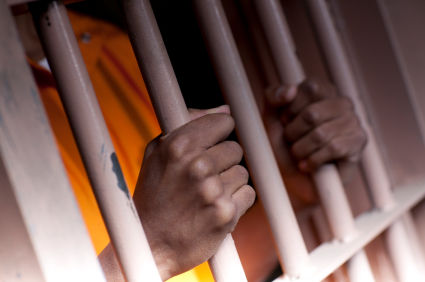 A bill that would ban so-called "sanctuary cities" for immigrants living in the country illegally passed Tuesday in the State Assembly 62-35.
It withholds state funding from municipalities that enact ordinances, resolutions or policies that prohibit employees from inquiring about someone's citizenship status or not cooperating with federal immigration authorities.
Madison city officials are among the bill's opponents. Mayor Paul Soglin, Council President Pro Tem Maurice Cheeks and Police Chief Mike Koval told lawmakers in a letter last month that the measure would not affect any existing city policies but could have a "chilling effect" on community relations, particularly with the city's immigrants.
"We urge you not to thrust our local police departments into the eye of the immigration storm," Soglin, Cheeks and Koval wrote. "Madison police will not use their lawful authority to patrol our streets or walk our neighborhoods engaging in pretextual stops for the purpose of targeting individuals for deportation."
Rep. John Spiros, R-Marshfield, drafted the bill in response to an incident in San Francisco in which a woman was fatally shot by a man who had been deported several times and who had been released by the San Francisco County sheriff's office despite a request by federal immigration authorities to detain him.
Critics said the bill sends the wrong message to immigrant communities, will clog up the local court system and could level huge funding cuts to local governments. 
"This bill attacks the spirit of the Statue of Liberty," said Rep. Jonathan Brostoff, D-Milwaukee, on the floor Tuesday. "We're talking about mothers, we're talking about sons, brothers and sisters, and families who want a better life."
Rep. Bob Kulp, R-Stratford, said the bill has been portrayed to the public inaccurately. He said "fear has been perpetrated in part, in some small part and maybe some large part, by inaccurate statements" about what bill does.
Rep. JoCasta Zamarripa, D-Milwaukee, who is Hispanic, took issue with Republicans' arguments that the bill has a narrow focus and has minimal impact. 
Zamarripa said the bill sends a negative message to Hispanic residents, the fastest-growing population in the state. 
Madison and Dane County have policies in place that prevent them from detaining people after local warrants expire. An amendment to the bill makes it apply to people charged with a crime, not those who have only been arrested or detained.
The Senate Committee on Labor and Government Reform recommended adoption of the Senate version of the bill 3-2, but it has not been scheduled for a vote in that chamber.
Reporter Mark Sommerhauser contributed to this report. 
Get Government & Politics updates in your inbox!
Stay up-to-date on the latest in local and national government and political topics with our newsletter.