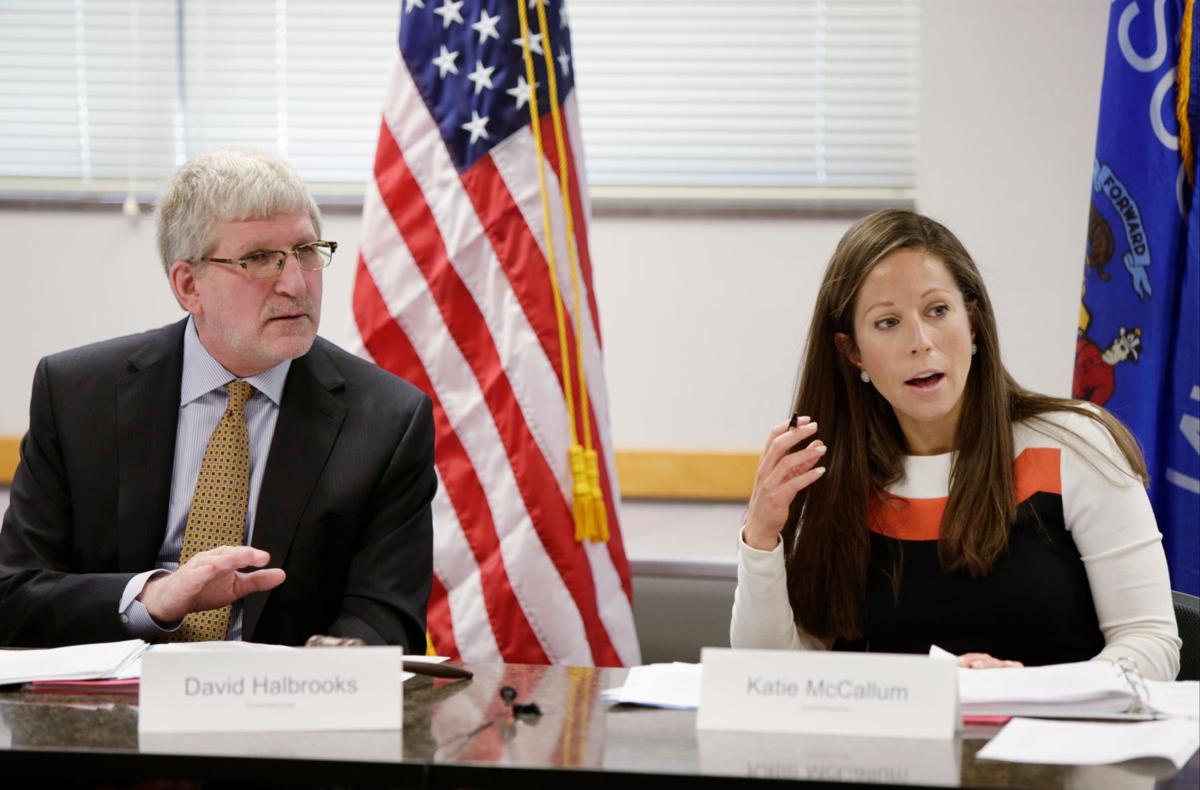 More than 10 percent of Wisconsin's approximately 600 licensed lobbyists may be flagged in a state Ethics Commission audit of whether they met state disclosure requirements, according to the commission's administrator, Brian Bell.
The review found some lobbyists may have been trying to influence legislation or administrative rules before they and their employers, the groups for which they lobby, had properly notified the state and public.
Commission staffers have completed their work on the audit, Bell said.
The commission may address it publicly during its Thursday meeting.
The audit findings come forward even as Republican state legislative leaders are threatening to force Bell out of his position as the commission's top staffer.
Bell said the audit is a sign the commission is heightening its oversight of lobbying — one of three areas of state law it oversees, in addition to campaign finance and ethics.
"Hopefully, a result of this type of audit will be to remind the lobbying community of their requirements under the law," Bell said.
Commission chairman David Halbrooks has said any information released Thursday will not name specific lobbyists or lobbying groups examined in the audit. It's not yet clear if such names could be released later.
Professional lobbyists — those who, for pay from an interest group, seek to influence lawmakers and other public officials on matters of policy — must obtain licenses from the Ethics Commission.
The groups and businesses for whom they lobby, known as lobbying principals, also are required to register with the commission and authorize each of the lobbyists working on their behalf.
The latter step — authorization — is the focus of the audit, Bell said. It was conducted by comparing when lobbyists were authorized with when they reported having first lobbied on behalf of their principals, Bell said.
Lobbyists must submit reports to the commission every six months detailing their lobbying activities, including time spent each day lobbying and payments received for the work.
A leading Wisconsin attorney on election and campaign finance law, Mike Wittenwyler, whose work includes representing lobbyists, said the fact that the audit is based on information reported by lobbyists shows there likely was no intent to violate disclosure requirements.
"How is this brought to their attention? It's when they try to comply," Wittenwyler said.
Bell has described the audit as unlike anything previously done by the commission or its predecessors.
Past audits only scrutinized whether lobbyists reported their activities on time, not whether they met registration and authorization requirements, he said.
Bell declined to discuss what the commission will consider during a closed session portion of the Thursday meeting.
But Bell said it's standard practice for commission staff, having completed an audit, to present it to commissioners and seek their direction on how to respond.
"The commission determines what, if any, next steps to be taken," Bell said.
Repercussions for violating the requirements could include the commission issuing lobbyists and lobbying groups a warning or offering them a settlement that would include paying a fine.
Currently the commission handles lobbying authorization violations on a case-by-case basis, Bell said, though commissioners are set to discuss Thursday whether to adopt a more standardized approach.
Earlier this week, Senate Majority Leader Scott Fitzgerald, R-Juneau, threatened to hold a Senate confirmation vote Jan. 23 on Bell and the administrator of the state Elections Commission, Michael Haas.
Fitzgerald has said the GOP-controlled Senate will not vote to confirm Bell and Haas, which Fitzgerald says would oust the administrators from their positions.
Fitzgerald and Vos said Bell and Haas "have lost the confidence of our caucuses to be an impartial administrator."
Both worked for the predecessor to the commissions, the former Government Accountability Board, which Republicans viewed as biased because of its involvement in a now-concluded probe of Gov. Scott Walker's 2012 recall campaign.
The Ethics Commission, made up of three Republican and three Democratic appointees, recently reviewed Bell's performance and concluded that he had exceeded expectations in his first year on the job.