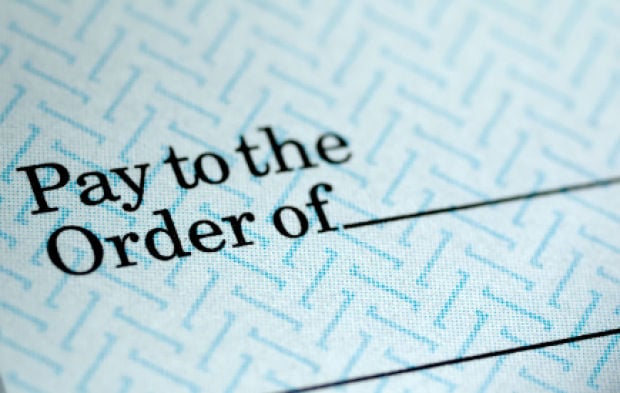 State workers in Wisconsin would not get pay raises for the next two years under the first pay plan proposed by Gov. Scott Walker's administration following the passage of a controversial law earlier this year ending most of Wisconsin's requirements that public employers negotiate with unions.
The compensation plan for state workers was detailed Tuesday in documents the Office of State Employment Relations (OSER) sent to legislative leaders. A key state union leader vowed a vigorous fight.
The plan freezes base pay, and creates a new system for merit pay controlled by OSER while suspending funding for it during the current two-year budget cycle. 
The plan eliminates union-negotiated procedures for scheduling work hours and assigning overtime, and it hands authority over those work rules to agency managers while preserving most benefits including vacation and sick leave, Administration Secretary Mike Huebsch said in a letter to state workers.
The plan is subject to approval by the GOP-controlled Joint Committee on Employment Relations. 
In a letter to state employees, Huebsch points to merit pay as a reward for "outstanding performance."
"We have terrific people working for the state of Wisconsin who do great things — we will now have a way to recognize them appropriately," Huebsch said in the letter. 
An overview of the plan OSER provided to legislators includes an attachment specifying that merit pay funding "will be suspended," Huebsch spokesman Timothy Lundquist confirmed.
Union leaders and Democrats condemned the plan.
Marty Beil, director of the Wisconsin State Employees Union, which represents 22,000 of the nearly 40,000 unionized state workers, said restricting pay and seizing control of work schedules would create anger in state workplaces.
"This is just another chapter in the power grab by the Walker administration," Beil said. 
The provision that gives OSER director Greg Gracz control of merit pay makes it clear that decisions will be arbitrary, he said.
"What does Greg Gracz know about the guy who works second shift in a prison?" Beil said. "They can play footsie with their favorites without knowing whether someone deserves merit pay or not."
Beil said a section of the plan that gives OSER authority to make changes as needed to rectify "unintended outcomes" will cut out elected lawmakers.
"We'll be talking to our legal counsel and our leadership about what we can do and should do about this," he said. "We'll be in a full-court press about this stuff."
State workers haven't gotten raises since 2009. And they were required to pay more for their health insurance and pension costs under the law that stripped away most of their collective bargaining rights.
The freeze on base wages is worrisome, said Francis Sullivan, president of the 250-member Wisconsin State Attorneys Association, considering that a handful of state unions are seeking certification under the new law, which would allow them to negotiate for raises up to the rate of inflation. 
"Our union is disappointed to see no general wage adjustments for state employees, but we expect, pending the successful outcome of our certification election, that the administration will bargain that issue in good faith with us," he said.
Unions with expired contracts must win elections to regain the right to negotiate for raises. Nothing else is negotiable. Most of the large state unions aren't seeking certification because so little can be negotiated and it takes 51 percent of members — not a simple majority of those voting — to certify.
The compensation plan covers all state workers who previously had pay, benefits and other employment conditions negotiated by their unions, but does not include most law enforcement officers, assistant district attorneys or firefighters.
The law lifting collective bargaining requirements was proposed by Walker in February and passed by the Republican-controlled Legislature the following month, but not before tens of thousands of protesters flooded the state Capitol for days beginning in mid-February and triggered Wisconsin's 14 Democratic senators to leave the state in an effort to fight the proposal. 
Lawmakers' actions on the bill prompted nine recall elections for state senators in the summer, and two Republicans were ousted in August recalls. Now Democrats and outside groups plan to target Walker and other GOP lawmakers next year.
"The governor's continuing initiatives to centralize power and cut the people out of involvement in their government will do nothing to bring our state back together, nor does it create any jobs," said Assembly Minority Leader Peter Barca, D-Kenosha. 
Senate Majority Leader Scott Fitzgerald, R-Juneau, defended the pay plan and said he was proud the GOP budget didn't include mass layoffs, deep pay cuts, furloughs or tax hikes.
"Holding the line on spending isn't an easy choice, but it's what families and businesses have been dealing with for years," Fitzgerald said. "There are 240,000 people out of work in Wisconsin, and they aren't getting automatic pay raises either."
And Walker spokesman Cullen Werwie said the plan "gives managers the ability to help state government provide quality service to Wisconsin citizens in a cost-effective manner."