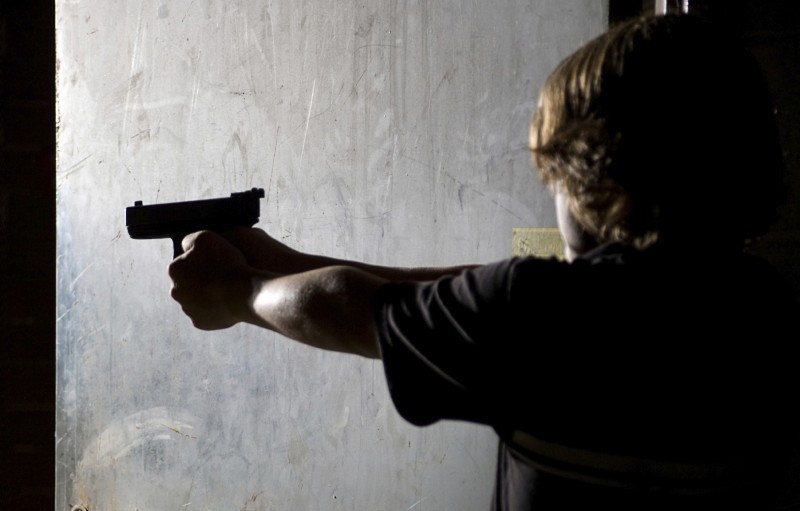 A resident facing an intruder in his or her dwelling would have greater latitude to use force, without fear of criminal prosecution or civil liability, under a bill passed by the state Assembly on Tuesday.
The proposal, passed on a bipartisan 71-24 vote, is called "the castle doctrine," from the saying "one's home is one's castle." Twenty-nine states already have similar legislation, according to the National Rifle Association.
Under current law, if a resident uses deadly or severe force against an intruder and claims self-defense against criminal prosecution, the burden of proof falls to the resident to prove the force was needed to prevent imminent death or substantial harm to himself or others.
The proposed law would create an automatic presumption of immunity for the resident if the intruder unlawfully or forcibly entered the dwelling or was in the process of doing so. Whether the intruder was armed would not be a factor, said Rep. Dean Kaufert, R-Neenah, the bill's lead sponsor.
"If they have unlawfully entered your premises, you don't have time to ask questions, you don't have time to determine their intent," he said. "People fundamentally believe they have the right to protect themselves and their families in their homes, and that's the whole premise of the bill."
If a resident were to be charged criminally, the burden of proof would fall to a prosecutor to prove the degree of force was unwarranted, Kaufert said. The bill would accord the same presumption of immunity to people under attack in their motor vehicles or in their places of business.
The bill says a resident does not have to try to flee or retreat before using force. The current law is silent on the issue, so Kaufert calls this a clarification. The presumption of immunity would not apply to people engaged in criminal activity or if the person against whom the force was used was a police officer.
Kaufert said he couldn't cite a specific case this legislation would address.
You have free articles remaining.
"There aren't a lot of cases, to be honest," he said. "But I've been around here a long time, and too many times the Legislature is reactive. This time we're proactive."
A slightly different version of the bill passed the Assembly in April on a bipartisan 68-29 vote. That version addressed only dwellings. It did not include the provisions for motor vehicles or places of business.
Kaufert said there's a possibility it will be taken up by the Senate yet this week.
Republican Gov. Scott Walker supports the bill but reserves the right to evaluate its final language, said spokesman Cullen Werwie.
Opponents generally say castle doctrines promote violence and weaken police powers. Two Democratic representatives, Gary Hebl of Sun Prairie and David Cullen of Milwaukee, voted against the measure in committee this time around. Neither responded to requests for comment Tuesday.
Dane County District Attorney Ismael Ozanne questioned its need. In his 13 years as an employee of the DA's office, he said he can't remember a situation where someone acted in self-defense against an intruder and was criminally prosecuted for it.
Ozanne said he takes no issue with people legitimately defending themselves against intruders, but he suggested the proposed law could create gray areas.
"What about the person who comes onto someone's porch, maybe even trick-or-treating, and is shot?" Ozanne said. "Does that homeowner have a defense, and now it's the state's burden to prove that (the homeowner) acted unlawfully?"
Kaufert said prosecutors would still have tools to go after people who are "overzealous."