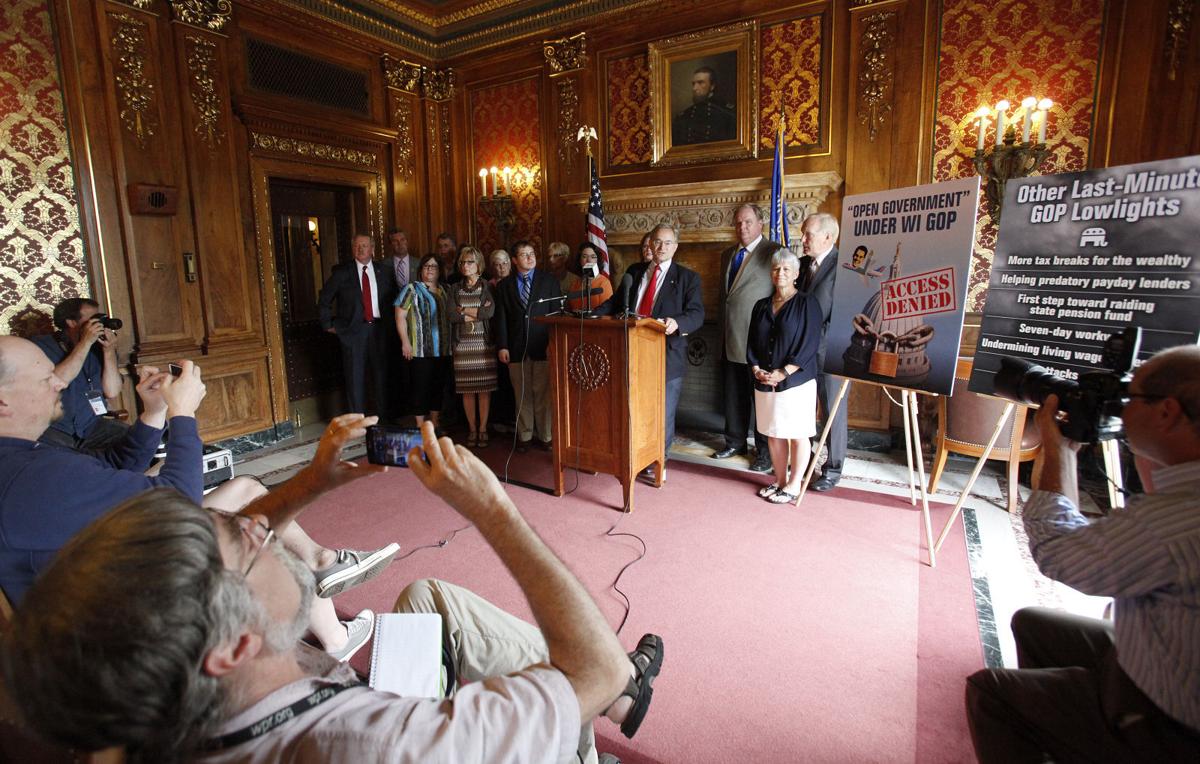 Democratic lawmakers are calling for a constitutional amendment to protect the state's open records and meetings laws from future tinkering.
The proposal is one of several announced Wednesday as part of a package to combat what they describe as attempts by Gov. Scott Walker and the Republican majority to weaken Wisconsin's protections against cronyism and corruption.
"When one political party controls the governorship, both houses of the Legislature, and a majority on the state Supreme Court, it sometimes becomes a bit arrogant — thinking it is above the law or can ignore the public and change the oversight that is required to pursue fairness in a democracy," Rep. Fred Kessler, D-Milwaukee, said in a statement. "It believes it can accept a level of corruption and will not suffer the consequences."
The proposed constitutional amendment would apply to the Legislature, though at a press conference Democrats didn't commit to ensuring the law applies to legislative caucus meetings, which are exempt from the open meetings law.
A spokeswoman for Assembly Speaker Robin Vos, R-Rochester, didn't immediately respond to a request for comment on the proposal.
Other proposals Democrats put forward include:
Requiring public disclosure of contributors to advocacy organizations. The U.S. Supreme Court has previously prohibited such requirements. Some states require groups to disclose donors to the state attorney general, but don't make that information available to the public.
Reversing a 2007 law that allows elected officials to be tried in their home county rather than the county where the alleged violation occurred.
Requiring judges to recuse themselves from cases involving donors to their campaigns. That comes after the state Supreme Court shut down a John Doe investigation into coordination between Walker's
recall campaign and the Wisconsin Club for Growth, which also spent money to help re-elect justices who ruled in the group's favor.