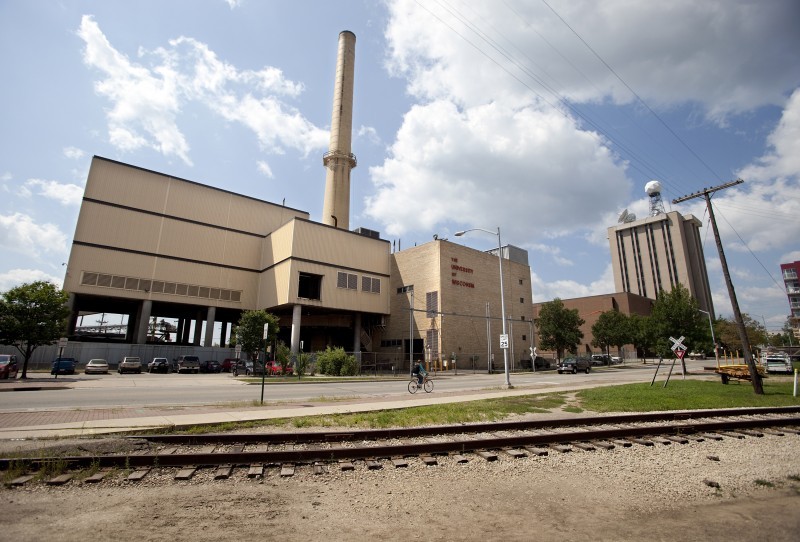 A controversial plan to privatize state-owned power plants, a plan that last caused a stir in 2005 before being vetoed by then-Gov. Jim Doyle, has been revived by Gov. Scott Walker in his budget bill.
The provision would give the state Department of Administration the authority to sell the plants or contract for their operation. The proposal calls for net profits from the sale of the plants to be deposited in the budget stabilization fund.
"This is not a new idea," said Jeff Plale, administrator of the DOA's Division of Facilities. "This has come up before. It was shelved."
In 2005, a Republican-approved budget included a provision to sell all of the state's 32 heating and cooling plants, including the Charter Street plant, which provides service to UW-Madison. At that time, then-State Rep. Scott Jenson pushed the idea, calling state ownership of the plants a vestige of Wisconsin's "neo-Socialist" past.
Opponents in 2005 argued the plan would cost jobs and end up costing the state more for power. State Rep. Brett Hulsey, D-Madison, said that is still true today, that private contractors would end up charging more for power than what the state pays now as owner and operator.
"It's like selling your home furnace to the oil company," Hulsey said. "Yes, you may make a little cash now. But in the end, the oil company's got you. They control you."
Plale disagreed. "It's probably more economical to be able to negotiate the product of the heating plant at a better rate for the taxpayer," he said.
Plale said there is not yet a financial analysis to indicate how much the state might save by privatizing the plants. "This really is just the very first step here," he added.