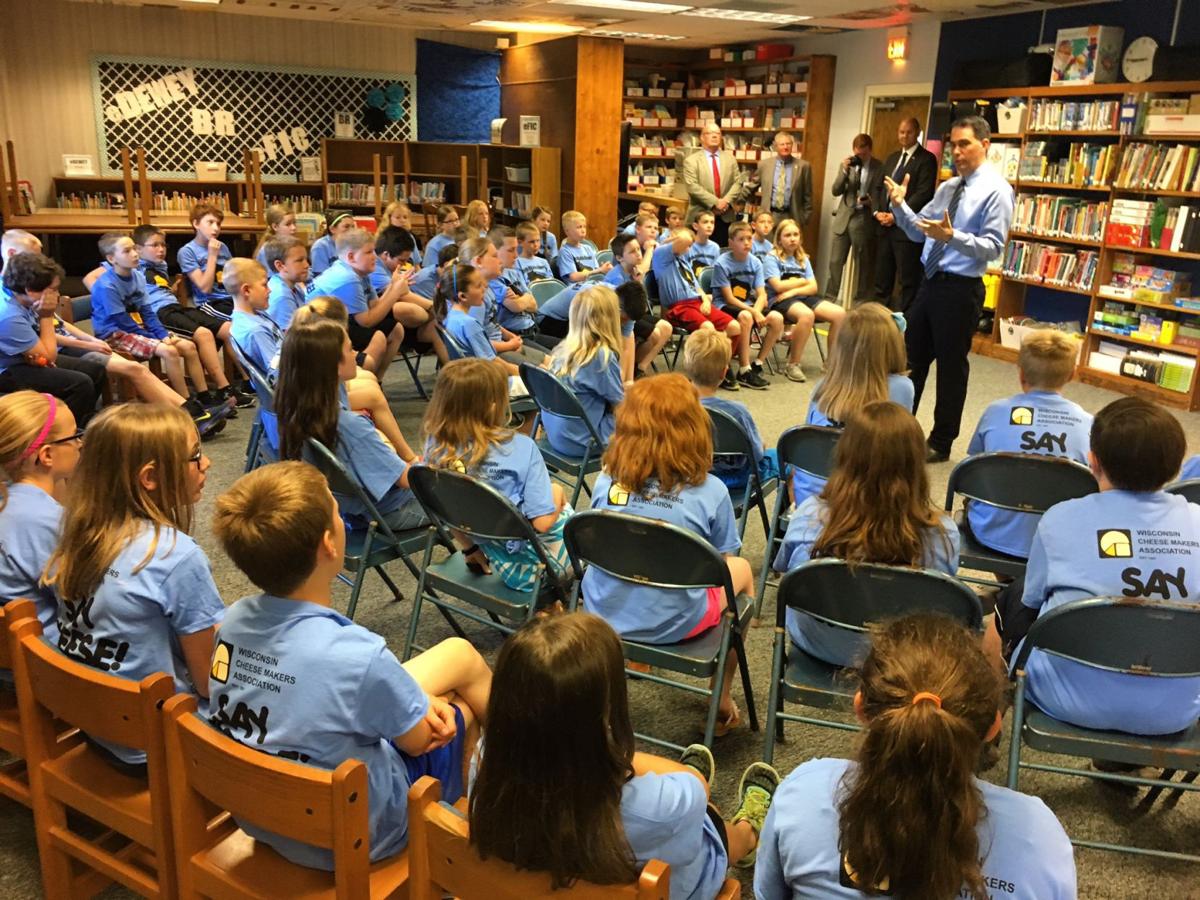 MINERAL POINT — Gov. Scott Walker on Thursday indicated support for continuing to require Wisconsin residents to obtain licenses to carry hidden weapons.
Two Republican lawmakers are proposing to eliminate licenses and state-mandated training to carry concealed firearms in Wisconsin except at schools, where licenses would be required if school officials say it's OK.
At a Wednesday hearing on the bill, Democrats and other critics said the move could lead to irresponsible people bringing firearms to public places, including schools where guns are currently banned by law.
"I think the law we have right now is a good law. I'm comfortable with that," Walker told reporters when asked about the bill. "The people that talk to me about it say they like where it's at. Obviously we're one of the last states to have concealed carry and people said the world was going to come to an end who were the critics. It hasn't. We're one of the larger number of permits in the country and it works well that way. ... What I've heard from folks is they are happy with the law as it is."
Walker made his comments Thursday at Mineral Point Elementary School after signing a bill that makes cheese the state's official dairy product.
When asked if he supports keeping the state's current license process, Walker said, "I think it works well today."
"I think it's really important to assess where we're at, which I think is good," Walker said. "I didn't like the fact that years ago we didn't have concealed carry. We have it now. But I think it's appropriate to have the license — the permit process a part of that."
The bill authored by Sen. David Craig, R-Big Bend, and Rep. Mary Felzkowski, R-Irma, also would repeal the state's gun-free school zone law and allow people to obtain licenses to carry concealed weapons on school grounds unless schools post sign prohibiting them — a proposal that has previously failed to gain traction.
Supporters of the move said it would allow parents and grandparents who have concealed weapons to pick up children from school without being subject to a legal penalty. The proposal would reduce the penalty for carrying a concealed weapon to a school that banned them from a felony to a misdemeanor or fine.
"Those are legitimate concerns, but again, I haven't heard that is a mass issue," Walker said. "I've heard, overall, people are pleased with the way the laws are today."
A spokesman and spokeswoman for Craig and Felzkowski did not respond Thursday to a request for comment.