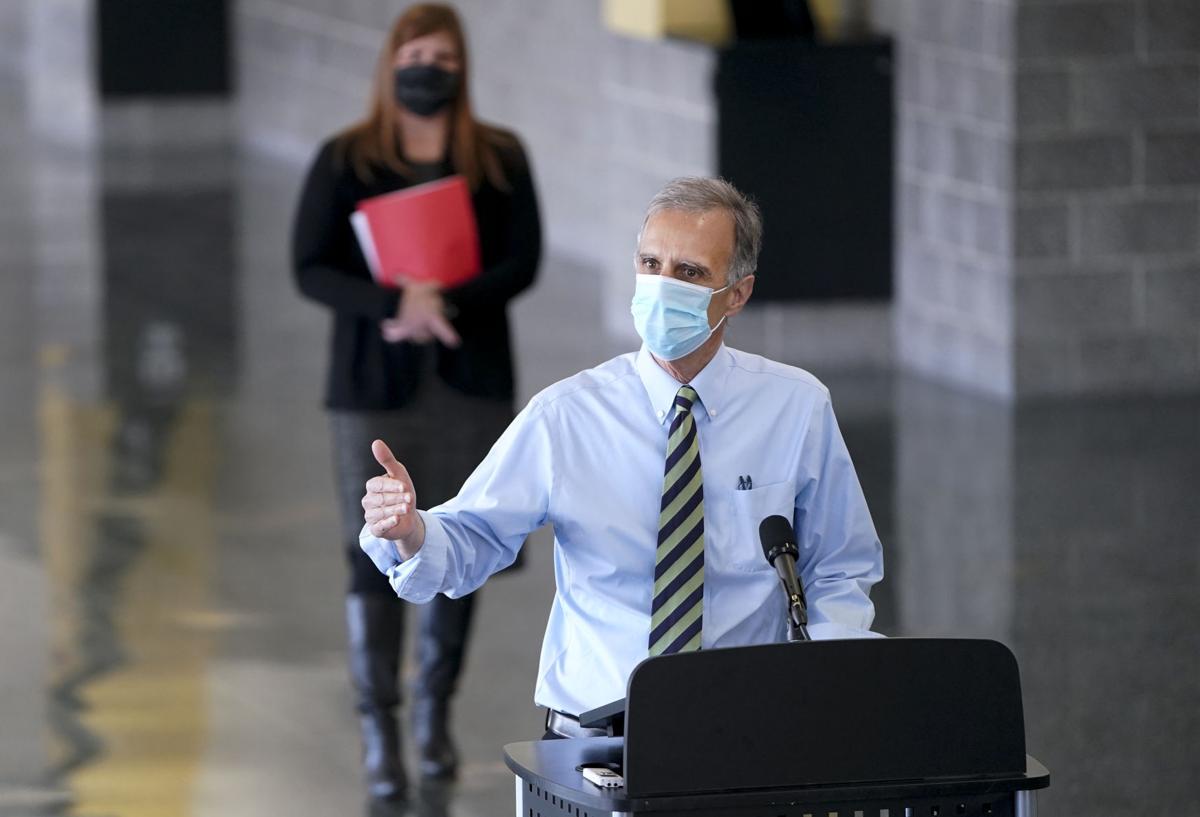 With suicides and overdoses on the rise amid the COVID-19 pandemic, Dane County Executive Joe Parisi on Wednesday convened the first meeting of a task force aiming to prevent such deaths.
Preliminary 2020 data from the Dane County Medical Examiner show increases in both suicides and overdoses. In 2020, the county reported 75 deaths by suicide, compared to 60 such deaths in 2019. Additionally, the county recorded 127 fatal opiate overdoses in 2020, an increase from 113 in 2019 and 98 in 2018.
Emergency medical services agencies in Dane County responded to a 23% higher volume of suspected opioid overdoses in 2020 compared with 2019, with peak volumes occurring in May 2020, as job losses from the pandemic mounted.
Some experts have attributed the deaths to the decline of steady-paying manufacturing jobs and the stability and meaning it brought working people, and problems with the American health care system and social safety net.
Still, task force members said the opioid epidemic is increasingly affecting African Americans in Dane County.
The task force includes people from a variety of backgrounds, such as clinical mental health providers, police, fire and EMS responders, area businesses, crisis service providers, judiciary and community advocates.
The group plans to meet three times over the summer and early fall and then again in December to determine what the group has accomplished, and to plan for 2022.
"In spite of our strong local economy, active social networks and excellent health care, Dane County has not been spared losses caused by the opioid overdose epidemic and suicide," Parisi said in a statement. "Then came the COVID pandemic, and we have seen a 40% increase in drug and alcohol-related EMS calls. We can't stand by and watch this trend continue as communities of color have been especially hard hit and bear a disproportionate burden. The task force will intensify our efforts to end preventable deaths by expanding our successful programs and implementing new strategies to save lives."
The highest volume of emergency medical service responses to suspected opioid overdoses over the past three years happened between March and July 2020, however, the sustained increase began as early as fall of 2019.
"This demonstrates that drug-involved overdoses have always been an issue of concern, and the COVID pandemic magnified challenges in accessing and engaging in treatment and recovery services," Dane County spokesperson Ariana Vruwink said.
The task force will work over the summer on setting goals for the task force that relate to measurable outcomes.
Parisi said Dane County is in the planning stages of creating a triage center to immediately support people in crisis, and is also working to address the way the criminal justice system approaches treatment of substance use disorders and mental illness.
Parisi also highlighted the launch of the Dane County Behavioral Health Resource Center, a service designed to help any Dane County resident seek assistance and access behavioral health services.
Reset, restart: Madison-area businesses embrace new reality
To survive, business owners know they need to be prepared for what's next. It's safe to say most weren't prepared for the cataclysm of the last year. Yet, most adapted. From reducing hours and adding curbside pickup or outdoor seating to changing product lines, finding new suppliers and moving their operations online, companies reinvented themselves. Some of those changes were temporary; others will alter the face of Madison's business community for years to come.