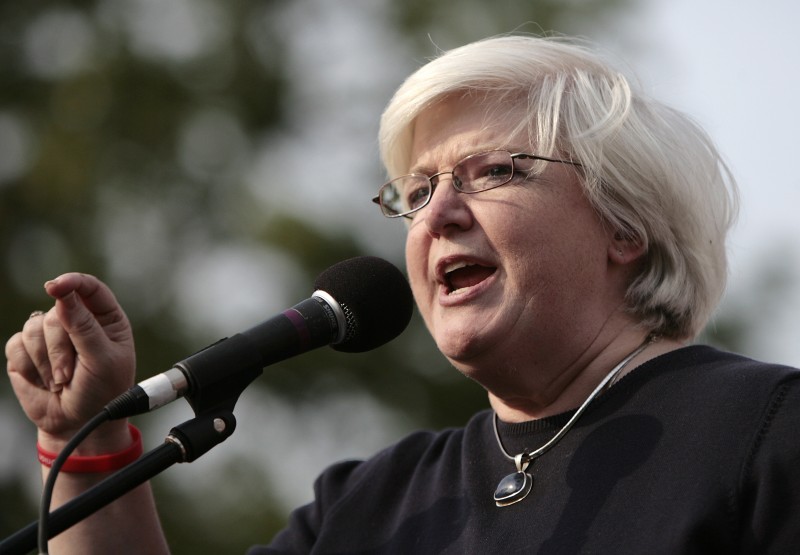 The state's largest teachers union will not participate in discussions led by Gov. Scott Walker and State Superintendent Tony Evers to develop a new statewide school accountability system.
Instead, starting in September, the Wisconsin Education Association Council will collect input from teachers and communities around the state about their priorities related to school accountability, WEAC president Mary Bell said in a conference call Friday.
Bell said her organization supports Evers, but doesn't trust Walker or Republican legislators on the task force.
"How can we trust the governor to be a credible partner on education issues when they just passed laws to make massive cuts to school funding and silence our voices in schools?" Bell said.
Bryan Kennedy, president of AFT-Wisconsin, said he also declined an invitation to participate.
The task force invitation list included 25 people, including Republicans and Democrats in the Legislature, and state leaders from business, colleges and K-12 education. Responses were due Friday. Walker spokesman Cullen Werwie said a complete list of respondents wouldn't be available until next week.
Werwie said in a statement Walker is "disappointed" by WEAC's decision but that the task force would solicit input from teachers.
You have free articles remaining.
The group's first meeting is scheduled for Thursday at UW-Madison's La Follette School of Public Affairs.
Walker and Evers announced the formation of the task force last week. One of its goals is to help develop an alternative to the current system for assessing schools under the federal No Child Left Behind law.
The current system is considered flawed because it requires all students to be proficient on state tests by 2014. Almost all schools and districts in the country are on track to fall short of that goal.
U.S. Secretary of Education Arne Duncan has said states will be able to apply for waivers from the requirements this fall as Congress continues to work on a renewal of No Child Left Behind. The state task force will help develop the state's waiver application.
Walker and Evers want the new accountability system to judge schools based on how student performance improves over time. It would also provide support to struggling schools and reward successful schools.
A framework for the new system would be developed by December with implementation starting next spring.
Evers said he had hoped WEAC would be full participants in the task force, but is encouraged by their commitment to solicit input from around the state.
"I will continue seeking their input as this process moves forward," Evers said.