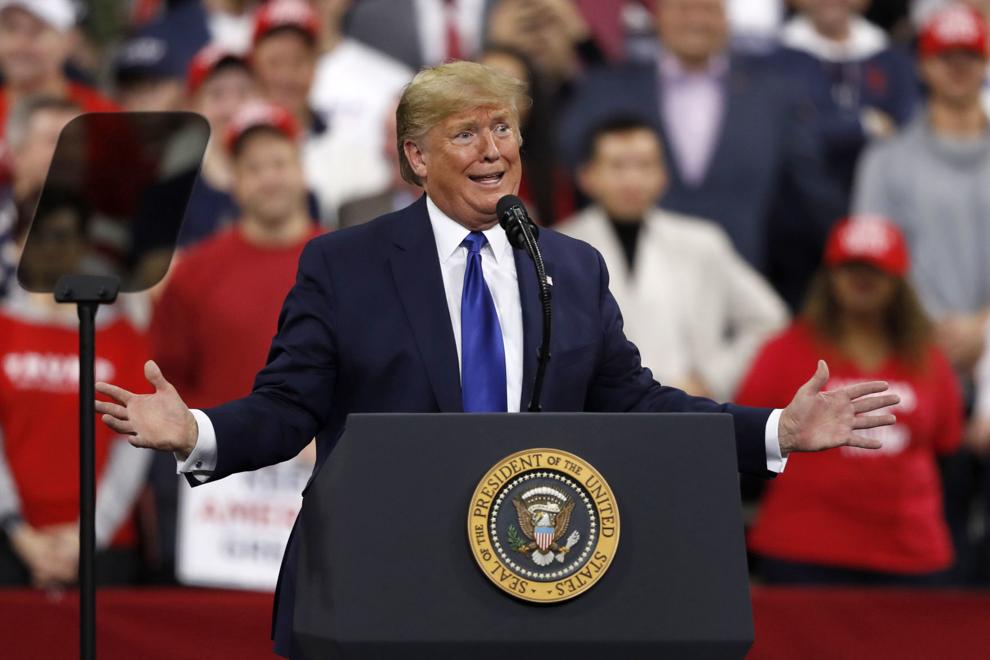 MILWAUKEE — Less than three blocks from where Democrats this summer will nominate his challenger, President Donald Trump on Tuesday emphasized the importance of winning Wisconsin, one of the key battleground states that could tip the 2020 election.
"Our last election was so important, I don't know, maybe the most important ever. I have a feeling this election, in its own way, will be just as important," Trump said to a lively crowd of thousands at Milwaukee's UW-Milwaukee Panther Arena. "We must devote everything we have toward victory in 2020. We have to do it."
Trump, who narrowly won the state four years ago, becoming the first Republican to do so in more than three decades, spent about 90 minutes talking about national issues ranging from immigration and impeachment to the economy and military. He described the strike earlier this year that killed Qassem Soleimani as "flawless," while also lamenting his impeachment last year by House Democrats, which he called "the greatest hoax ever perpetrated in our country."
Other topics included cracking down on illegal immigration and the border wall along the nation's southern border, which Trump continued to claim will be paid for by Mexico. He also endorsed Justice Daniel Kelly, who is seeking a full term on the Wisconsin Supreme Court this April.
Trump touted the nation's economy and low unemployment rate, which dipped below 3% in Wisconsin but has since crept up to 3.3% as of October.
"In Wisconsin, the unemployment rate is the lowest level in history," Trump said. "How's that for a soundbite?"
Vice President Mike Pence, as well as several Wisconsin officials including U.S. Sen. Ron Johnson, Assembly Speaker Robin Vos and Senate Majority Leader Scott Fitzgerald were present Tuesday, with several called up on stage for applause.
"Four years ago a movement was born and you all were part of it here in Wisconsin," Pence said. "We know Wisconsin is going to say yes to four more years of President Donald Trump."
As the election nears, it will be key for Trump to secure more support from GOP voters in southeast Wisconsin — primarily Democratic stronghold Milwaukee and its heavily Republican suburbs where turnout waned in 2016, including Waukesha, Ozaukee and Washington counties, GOP strategist Brian Fraley said.
"Donald Trump is going to need more votes in Wisconsin in 2020 than he got in 2016," Fraley said. "By population density, the easiest way he's going to get more votes is going to be from southeast Wisconsin."
Trump beat Democratic candidate Hillary Clinton by about one point, or less than 23,000 votes, in 2016. Turnout then was low, which Ben Wikler, chairman of the Democratic Party of Wisconsin, said presents an opportunity.
"Trump is terrified about losing Wisconsin because if he loses Wisconsin, he loses the election," Wikler said, noting that turnout in 2016 was low among both parties. "There's hundreds of thousands of voters that are up for grabs in 2020."
While Clinton did not campaign in Wisconsin after becoming the nominee in 2016, Trump was a frequent visitor here. He has made at least 20 stops to the state dating back to the week before the April 2016 primary that he lost to U.S. Sen. Ted Cruz of Texas.
"We've been on the ground nonstop since 2015 here," said Erin Perrine, deputy communications director with the Trump campaign. "We have more volunteers trained, that means we have more resources already on the ground here than we did in 2016 and we will continue to allocate more resources than we did then. Democrats don't have a chance to keep up with that."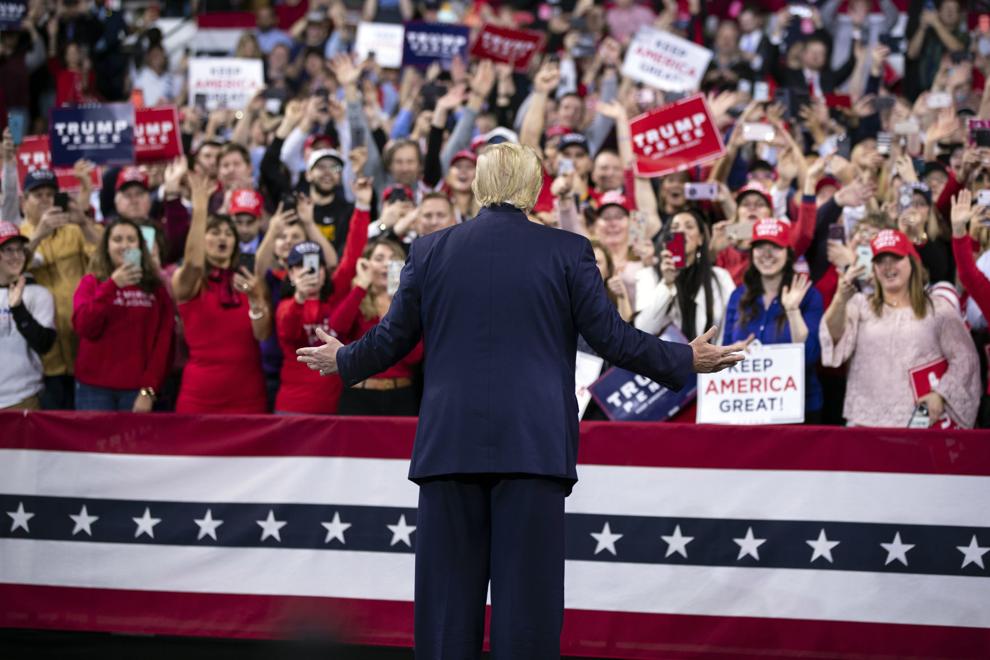 Fraley said he anticipates the months leading up to the November election to have a similar feel to 2016.
"It's clear Wisconsin is going to be a crucial state in the 2020 election," Fraley said. "With the DNC coming here later this summer and the whirlwind of activity that we've already seen, I don't believe this will be Trump's last visit to this part of the state."
But for Bob Brandt, 50, of Wauwatosa, 2020 already feels different from four years ago.
"There's a movement feel to it, it's very positive," Brandt said Tuesday while standing in line before the rally. "It's a dramatic shift."
Wikler said the Democratic Party has learned from the lessons of 2016 and efforts to build a volunteer base began years ago. He also projected increased activity among Democratic candidate visits, primarily after the nominee is selected in the July convention.
"I've spoken to all the leading presidential campaigns and they know Wisconsin is the front line in the 2020 battle," Wikler said. "I expect the presidential nominee and an array of surrogates will be swooping through Wisconsin on every opportunity throughout the year."
Fraley said the economy will be the most important campaign topic leading up to the election, while Wikler said the cost of health care is the biggest issue he's heard about from voters.
According to the Marquette Law School Poll, Trump's job approval rating inched up incrementally throughout 2019 from 44% to 47%.
The improvement is well within the poll's margin of error, so the change over the year is not statistically significant, but it does present a positive trend for a president whose national job approval rating has hovered below 45% throughout his three years in office. A new Marquette poll is set for release Wednesday.
Trump did not mention the state's approximately $3 billion deal with Foxconn Technology Group for a $10 billion, 20-million-square-foot campus and 13,000 jobs in southeast Wisconsin.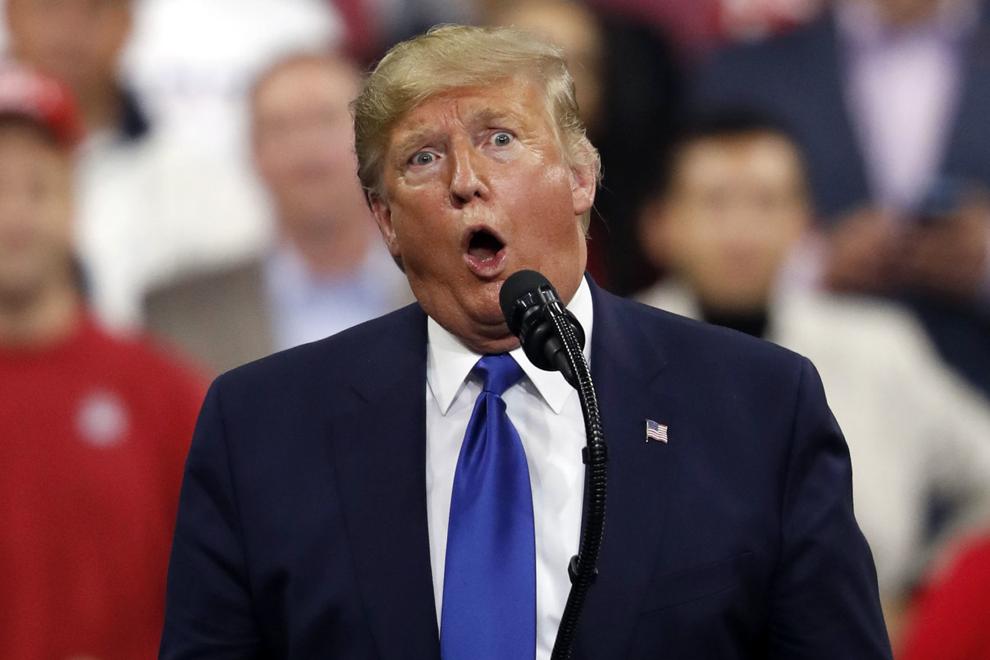 Trump has lauded the Foxconn deal as transformative for the state, calling it "the eighth wonder of the world" during 2018's groundbreaking ceremony. However, Gov. Tony Evers' administration last month told the company it no longer is eligible for tax subsidies agreed to in the original contract, creating more uncertainty for the project.
Foxconn is required to provide WEDC with an update on its progress and how many jobs have been created by April 1 to determine whether the company qualifies for state tax credits. The company fell 82 jobs short of the minimum required to claim state tax credits for 2018.
---
President Donald Trump at UW-Milwaukee Panther Arena
Photos: President Donald Trump at UW-Milwaukee Panther Arena
Election 2020 Trump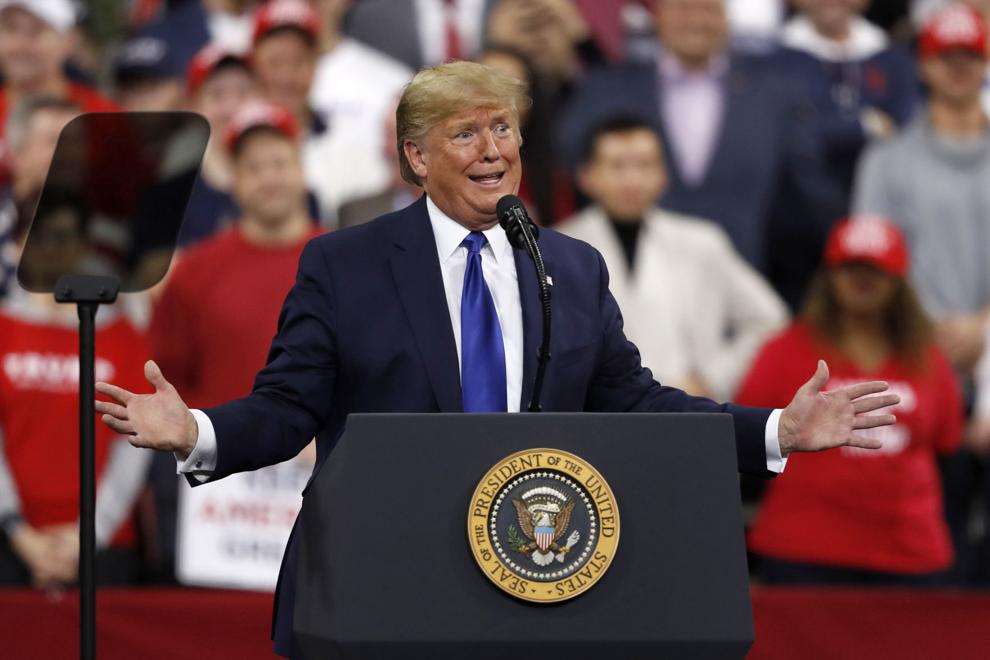 Election 2020 Trump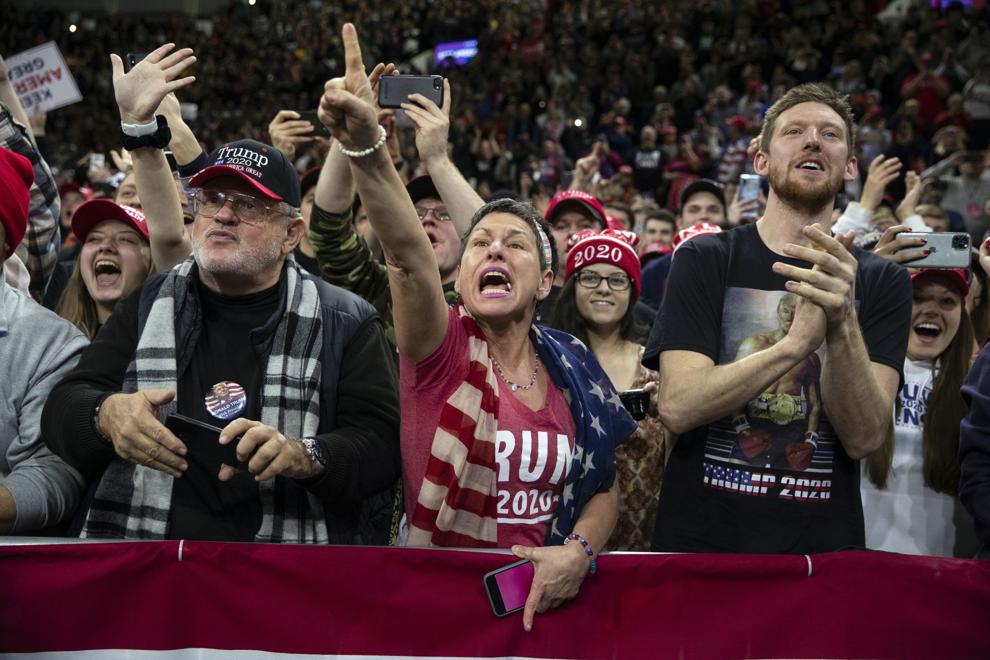 Election 2020 Trump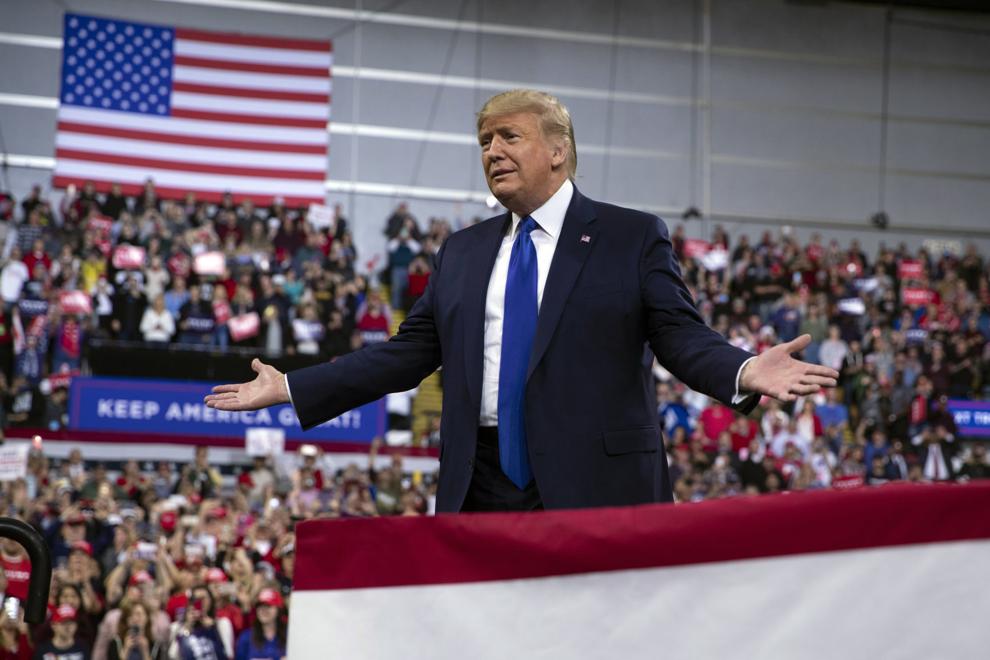 Election 2020 Trump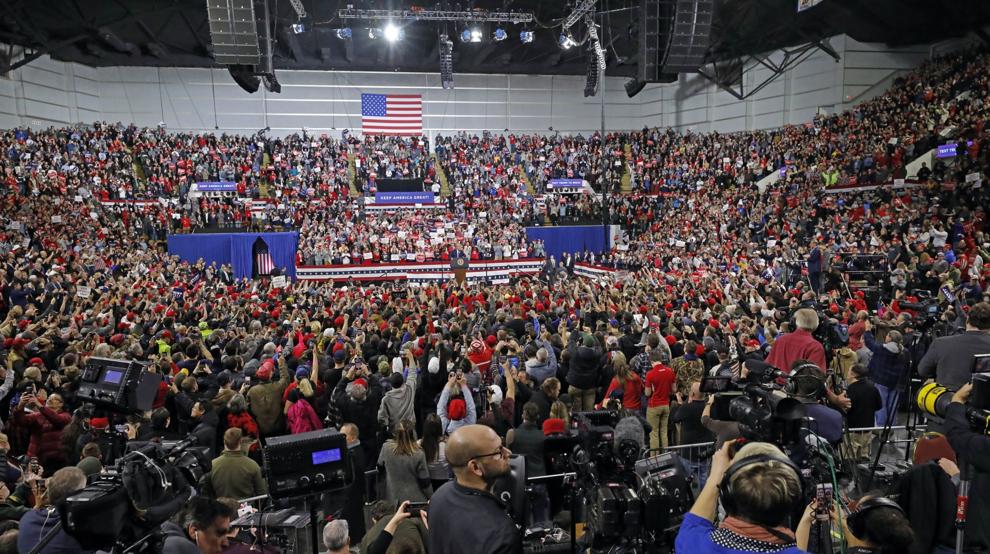 Election 2020 Trump
Election 2020 Trump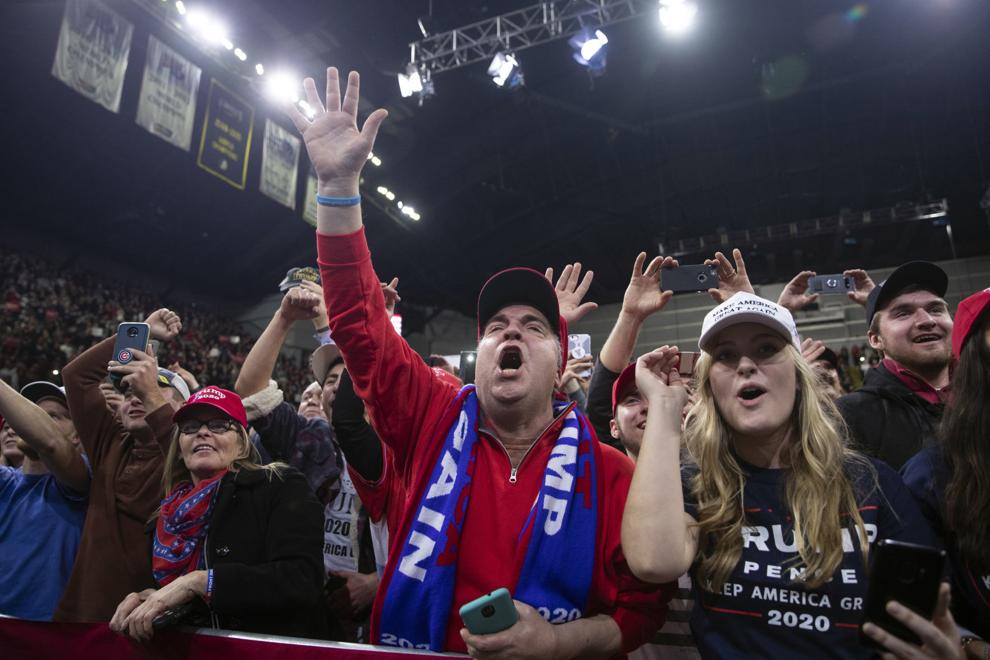 Election 2020 Trump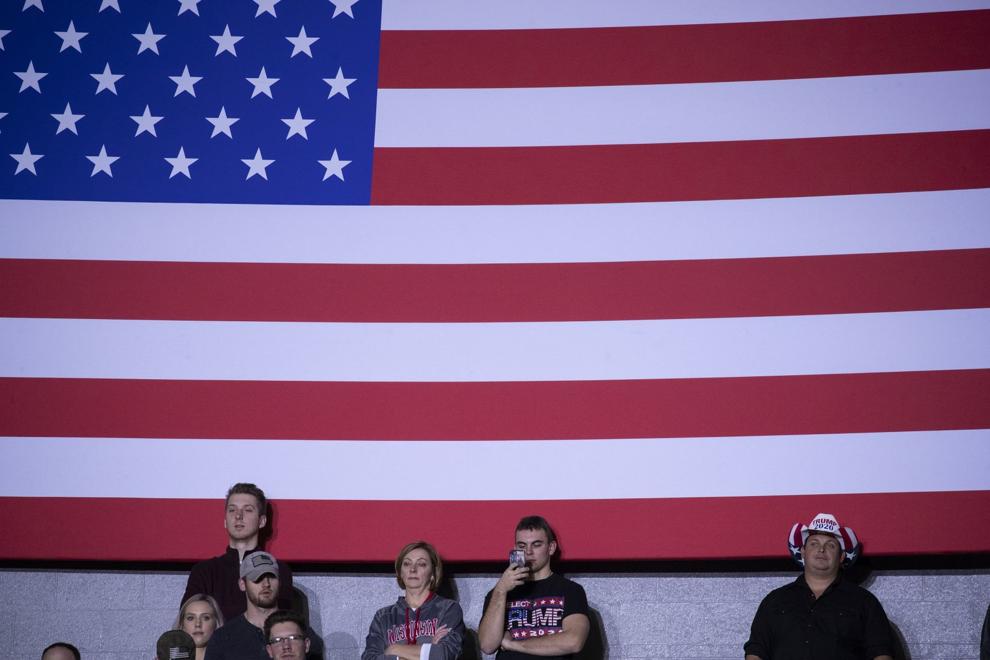 Election 2020 Trump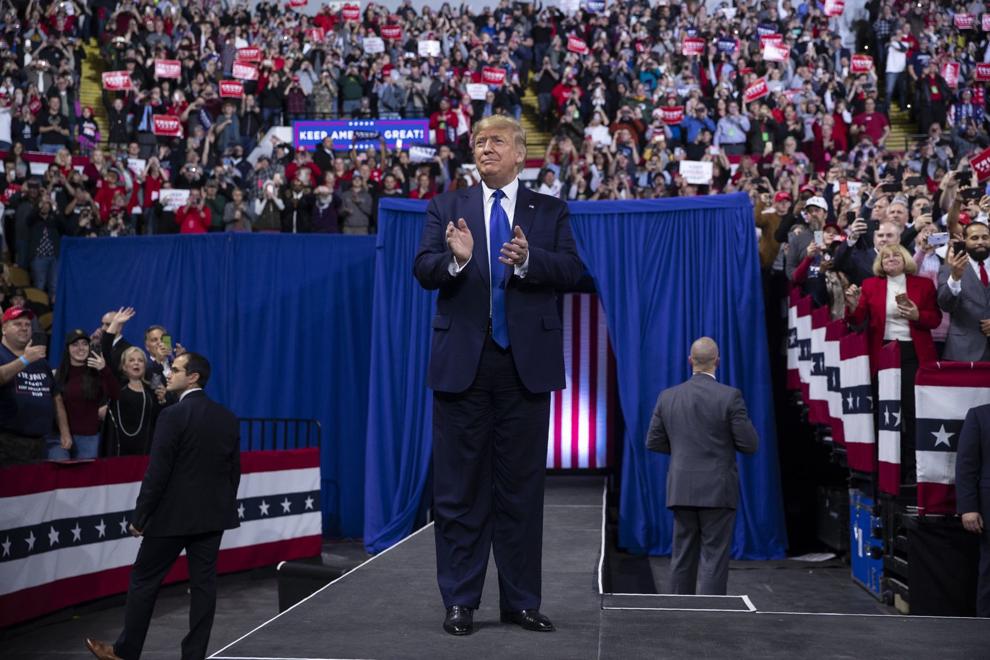 Election 2020 Trump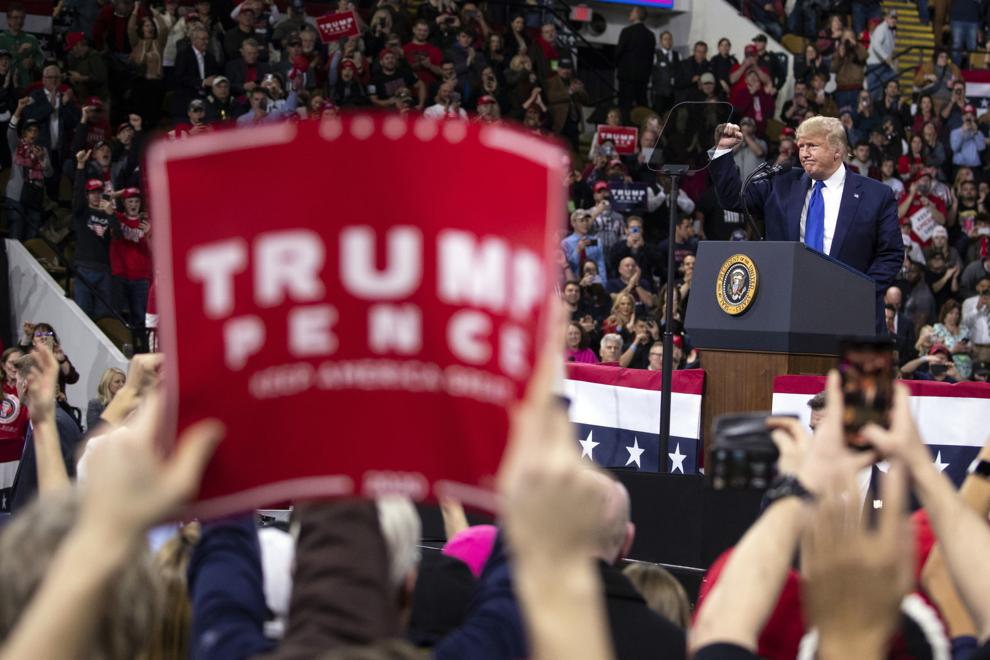 Election 2020 Trump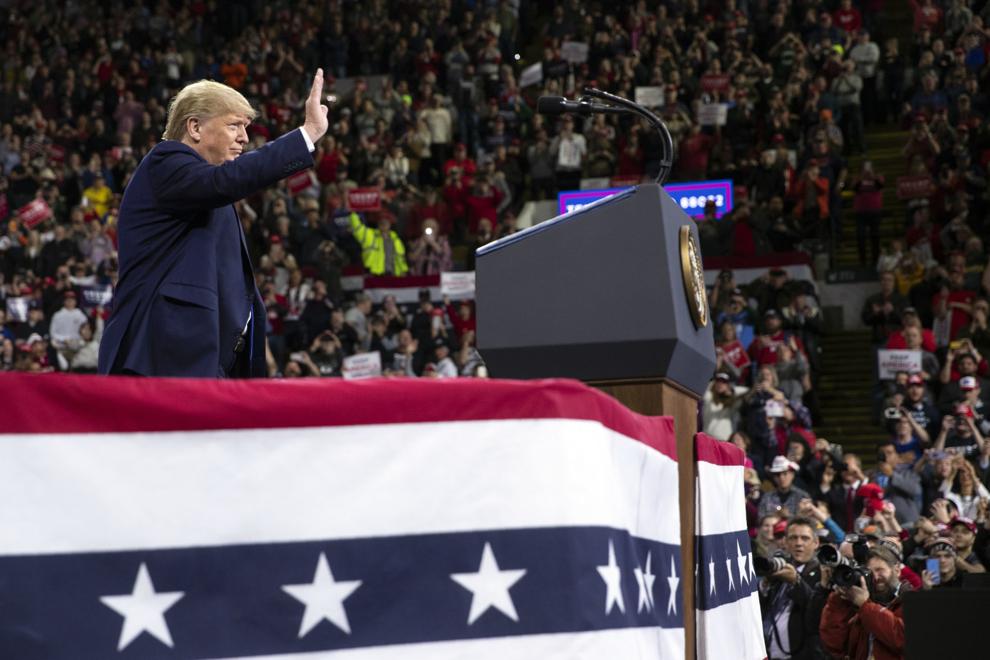 Election 2020 Trump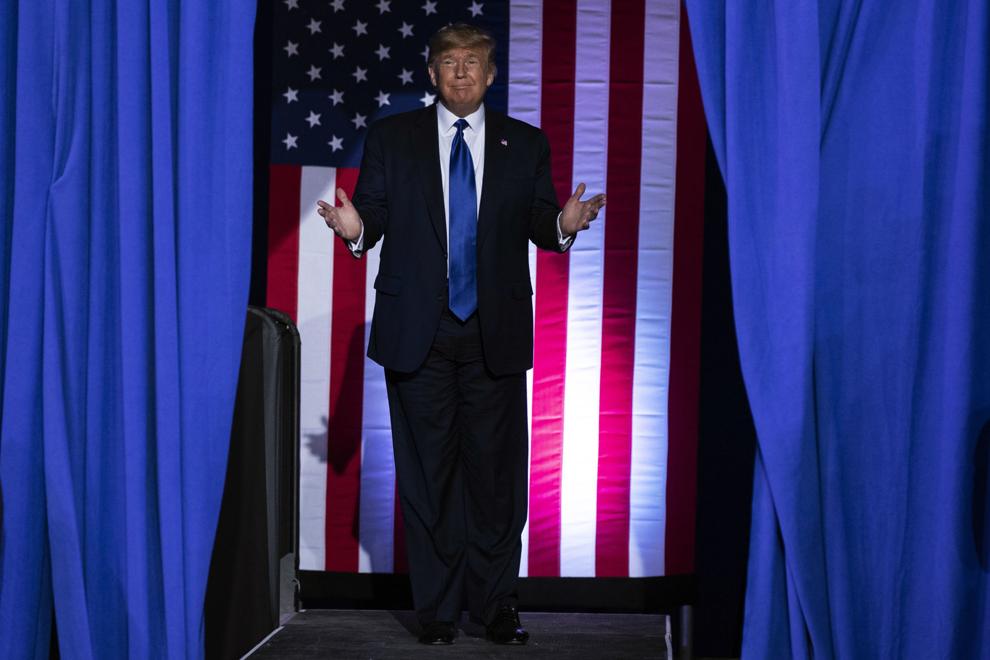 Election 2020 Trump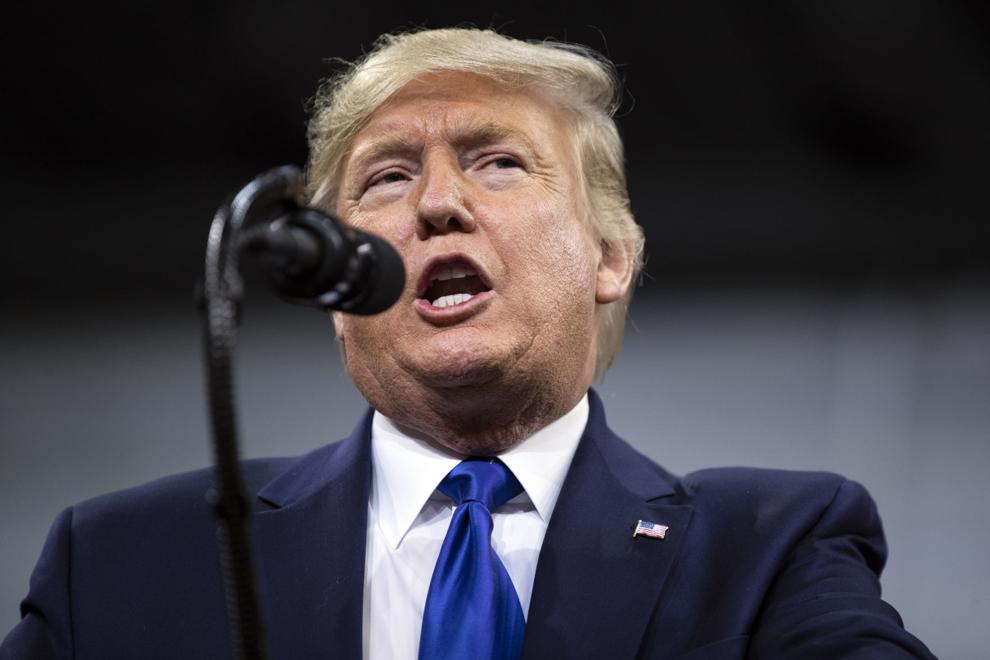 Election 2020 Trump
Election 2020 Trump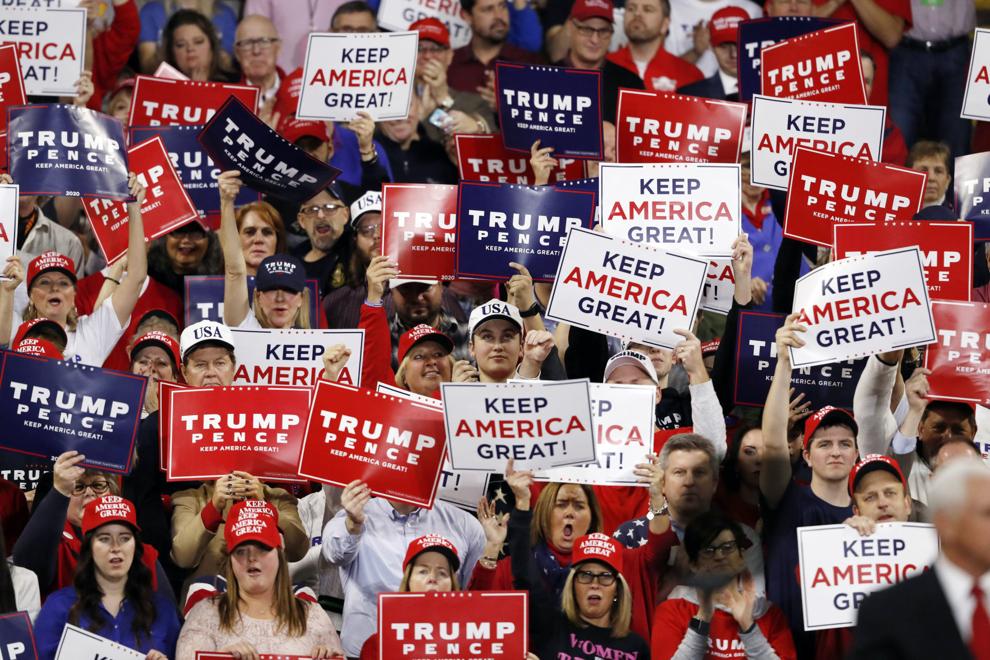 Election 2020 Trump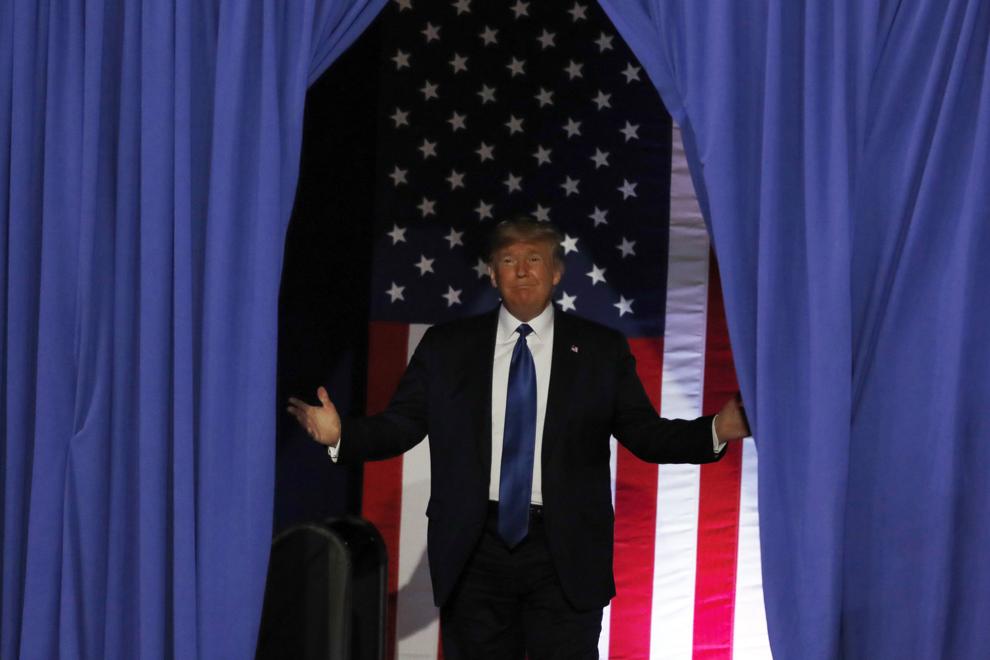 Election 2020 Trump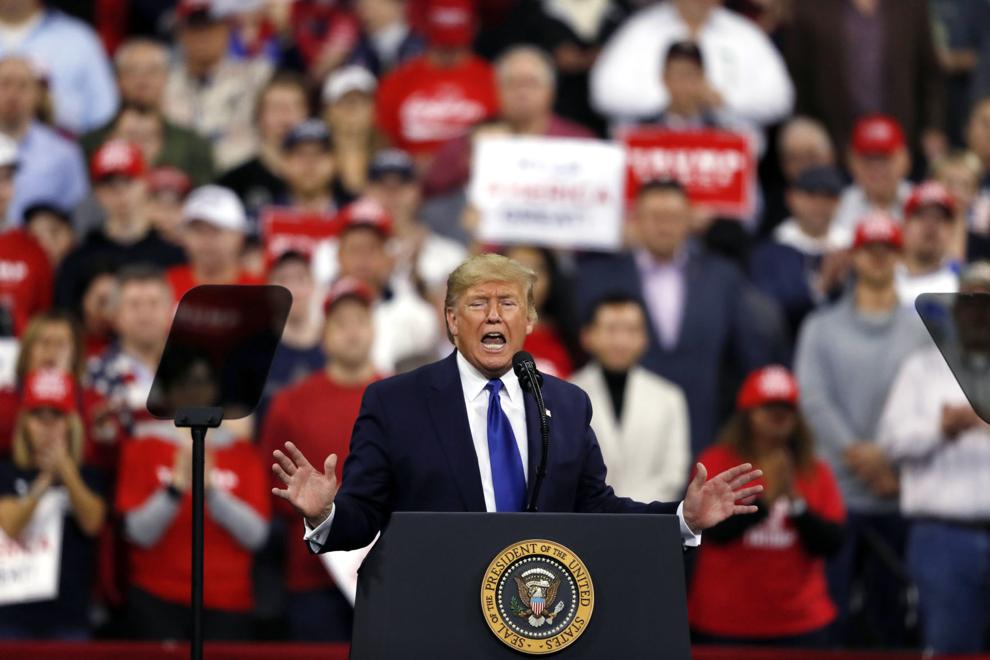 Election 2020 Trump
Election 2020 Trump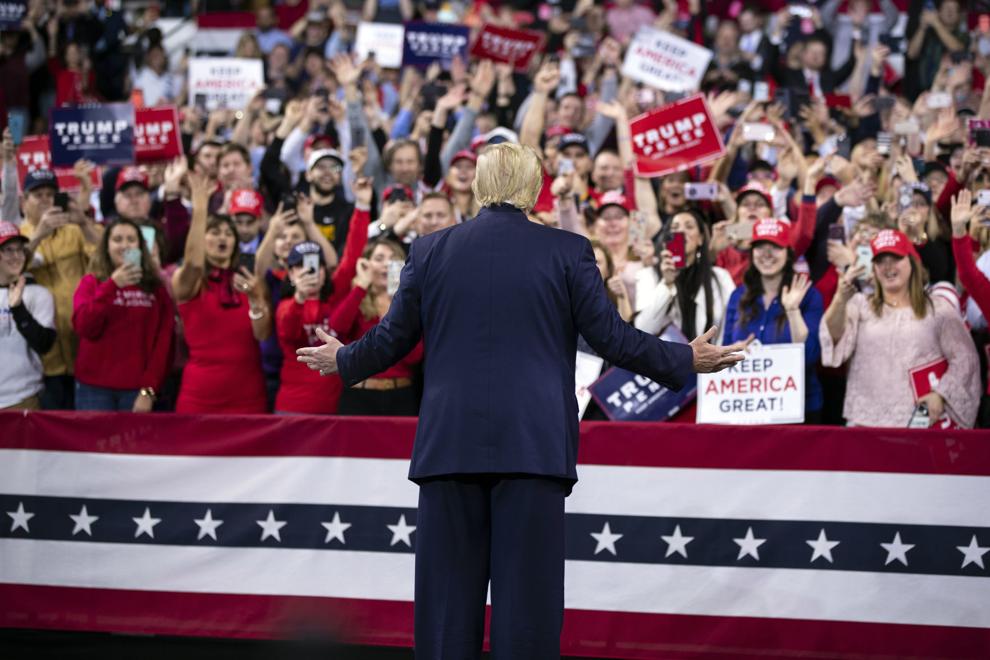 Election 2020 Trump