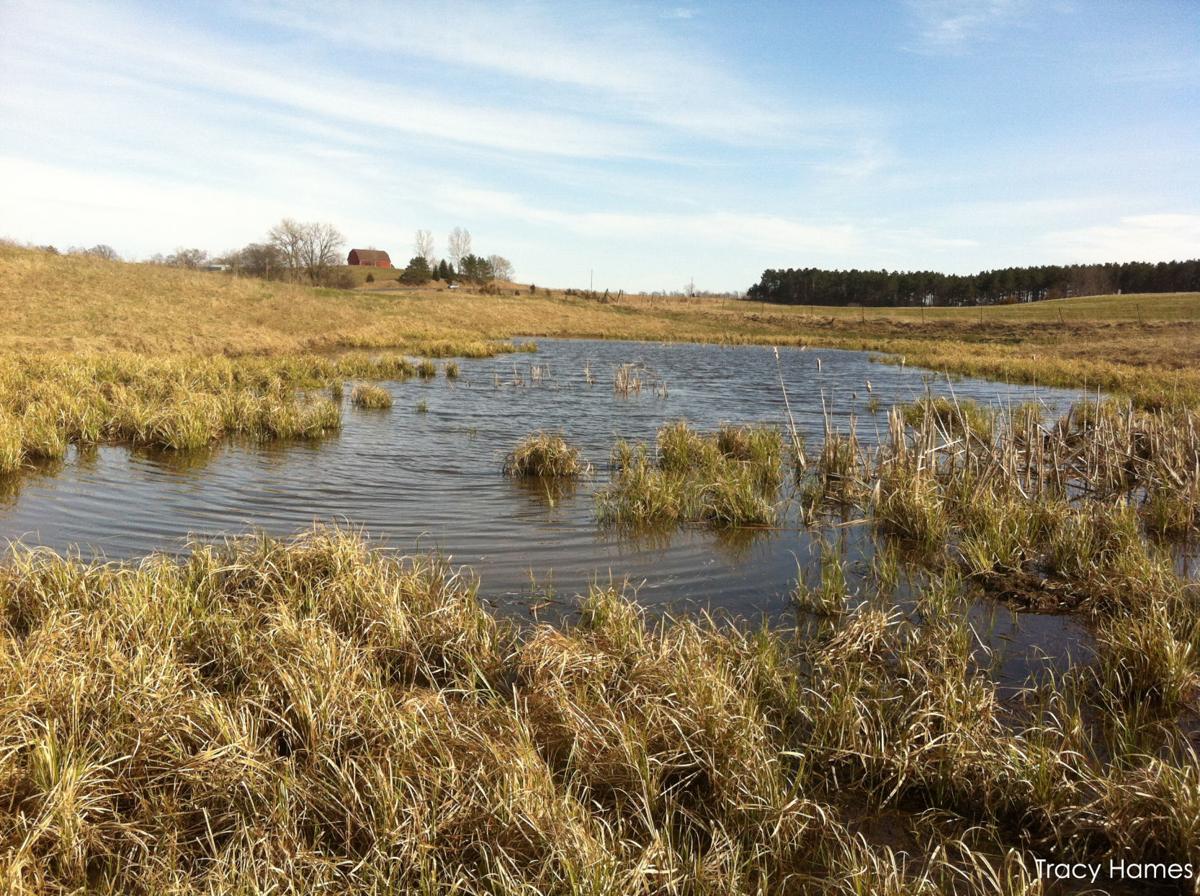 A Wisconsin legislative proposal that has been slammed by outdoors groups as the worst bill on conservation in a generation could face less opposition under an amendment proposed in the state Senate on Wednesday.
The bill introduced last year by two leaders of the Legislature's Republican majority would have allowed builders to fill about 100,000 acres of wetlands that are protected under current state law .
But the bill sponsors said Wednesday they support an amendment to exempt fewer wetlands from protection. Under the amendment offered by Sen. Rob Cowles, R-Green Bay, wetlands would lose legal protection if they are in or within a half-mile of a populated area.
And unlike the Assembly version, Cowles' amendment would keep in place an existing legal requirement that sometimes requires developers to replace wetlands they destroy.
Organizations representing hunting and fishing enthusiasts said the Cowles' amendment would make the bill less damaging to the environment, but they still would not support it.
Ducks Unlimited, which claims 35,000 members in Wisconsin, would take a neutral stance if the Senate amendment is adopted, said Kyle Rorah, lobbyist for the hunters group.
Wisconsin Wildlife Federation's board of directors will decide Saturday whether to continue opposing the bill, said executive director George Meyer.
"The question that we and other groups have is whether this takes us to a neutral position or remaining in opposition," Meyer said. "The risk is that the Assembly version may be passed instead."
Cowles, chairman of the Senate Natural Resources and Energy Committee, scheduled a committee vote for noon Thursday.
It's unlikely the changes would be enough to win the support of committee member Sen. Mark Miller, D-Monona, said Miller's chief of staff, Beth Bier. The committee is made up of three Republicans and two Democrats.
Rorah said Cowles' proposal to preserve the legal requirement for replacement wetlands was significant because the cost to developers is $75,000 to $90,000 per acre.
"That will deter a lot of wetland filling and draining, and at least ensure replacement of those wetlands that do get filled," Rorah said.
Replacement wetlands may be mandated for developers whose projects disturb more than about 10,000 square feet of wetland, or about 0.23 acres.
Developers say it's too costly and takes too long to follow the regulations, which require them to adjust plans to avoid and minimize wetland destruction.
Under current law the state Department of Natural Resources has 60 days to visit a development site and determine if it includes wetlands or to confirm a consultant's map of wetland boundaries. The determination is effective for five years. Cowles' amendment would require the DNR to act within 15 days, allow the department — without a site visit — to confirm a map by a "qualified third person," and make the determination effective for 15 years.
Tom Jerow, a retired DNR water program manager representing the Green Fire conservation group, said he was troubled by the bill's definition of "qualified" consultant as someone with one year of experience, and he questioned setting a 15-day deadline given how understaffed the department is after years of budget cuts.
Lawmakers should be concerned about eliminating wetlands in populated areas after the flooding the state has experienced and the potential for more intense rainfall associated with climate change, Jerow said.
The lead authors of Assembly Bill 547 and Senate Bill 600 — Assembly Majority Leader Jim Steineke, R-Kaukauna, and Senate President Roger Roth, R-Appleton — embraced Cowles' amendment after Ducks Unlimited announced its stance. Steineke said he would introduce the amendment on the Assembly floor.
A spokeswoman for Gov. Scott Walker said he would evaluate the bill when it reached his desk.
The bill would extend statewide a wetland regulation exemption Walker and the Legislature delivered in November to the Taiwan-based electronics manufacturer Foxconn .
The original version of the bill would have removed protections from all 1 million acres of state-regulated wetlands. An Assembly committee narrowed the scope to focus mostly on populous areas most likely to be developed. The exempt zones would expand as each community expanded.