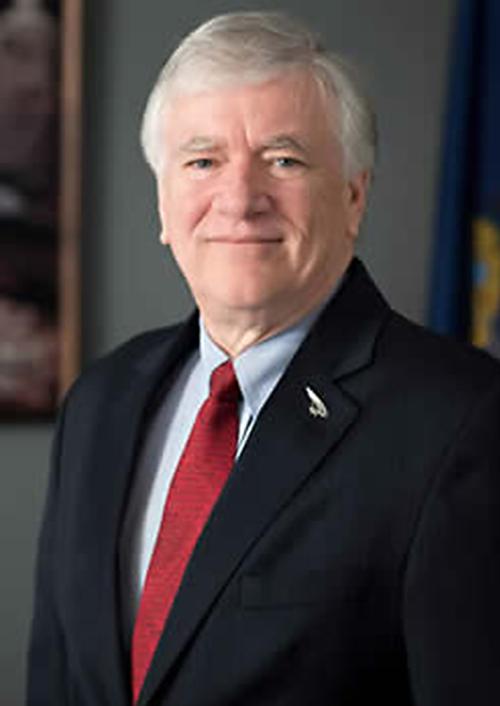 Wisconsin's three AFSCME councils are merging four years after the state rolled back public-sector union rights, prompting two out of three dues-paying members to drop out.
Mike Fox, a Pennsylvania-based international vice president for the American Federation of State County and Municipal Employees, said losses in membership, dues revenue and staff are only part of the reason for the merger.
AFSCME set a goal in 2006 of consolidating state councils in an effort to offer expanded services to members, said Fox, who arrived in Madison this month to serve as interim director of the new statewide AFSCME Council 32.
He called the merger a "historic rebirth" of the union in Wisconsin.
"We are going to come back and be stronger than ever some day in spite of Gov. (Scott Walker)," Fox said, referring to Walker's leading role in enactment of Act 10, which all but eliminated organized labor's ability to freely negotiate contracts for most state and local government workers in 2011.
The three Wisconsin AFSCME councils claimed nearly 63,000 members in 2010. That number is likely less than 20,000 now.
Publicly available tax records for the state workers union show that Council 24 revenue dropped from over $5 million in 2010 to $1.5 million in 2013. Like the other councils it reduced staff to cut costs, but from 2011 through 2013 it spent $1.8 million more than it took in.
Act 10 took effect immediately on state workers, whose contracts had expired. Many of the local unions represented by Councils 40 and 48 continued to operate and receive dues under longer-term contracts until recently. But they too have had financial problems, U.S. Department of Labor reports show.
Council 48 spent $1.1 million more than it took in from 2011 through 2014, while Council 40 overran revenues by a total of $863,000 in the last two years.
Without the ability to freely negotiate contracts and collect dues through payroll deductions, the labor groups have shifted their focus to political action, fighting for members by attempting to influence officials through elections and advocacy.
Some public-sector bargaining units have won recertification through annual membership votes under provisions of Act 10. They can bargain for small raises only, not for benefits or working conditions, and they have no recourse to arbitration if employers simply say no to their demands.
'Sad' win for Walker
The new union was named Council 32 in a nod to history. AFSCME was founded by a handful of Wisconsin state employees in 1932. The union has grown to 1.6 million members nationwide. But in 2011 it was outflanked in its birthplace by Republicans who took over state government.
Walker survived weeks of mass protests and a recall election. Now he has made his battle with unions a selling point with Republican donors and voters in early primary states as a likely presidential candidate.
Walker has maintained that union rights needed to be diminished to provide governments the ability to control costs and delivery of services.
Fox said Walker stood alone among governors in his willingness to harm working people for political purposes.
"It's a shame that someone can decide that he has to establish his national bona fides by putting his boot on the neck of the workers," Fox said. "That's really a sad platform for any politician who is supposed to be representing all of the people, not just the rich people."
Spokeswomen for the governor's office and the organization formed to support his potential presidential bid didn't respond to emails or phone messages Thursday.
February vote
After a series of meetings around the state in January, members voted for the merger in February and met in Appleton on April 17-19 to approve a constitution for Council 32 and elect representatives from the three former councils. Members probably will hire a permanent director in the next few months.
"There is an energetic level of commitment out there," Fox said. "I find it very exciting to be here and be a part of it."
Rick Badger, director of the former Council 40, which represented local government workers outside Milwaukee County, said he expects to apply for the permanent Council 32 director position.
The State Journal wasn't able to reach Boyd McCamish, who is director of Council 48, which covers Milwaukee County. Marty Beil, executive director of the former state employees union didn't respond to requests for comment.
Fox has served as one of the international union's 35 vice presidents since 2004. He retired in 2014 after 18 years as director of District Council 89, which has nearly 11,000 members in south-central Pennsylvania.
Fox began his AFSCME career in 1972, two years after Pennsylvania enacted its collective bargaining law for state workers, becoming chief steward and executive board member for AFSCME Local 2534, which represents clerical workers in several state agencies.
In 1975 the union hired him as an organizer. From 1982 to 1988, he served as state director of grievances and arbitration. Then he was promoted to assistant to the executive director of the statewide Council 13, which has about 65,000 members. He held the post until he moved to the district council position in 1997.