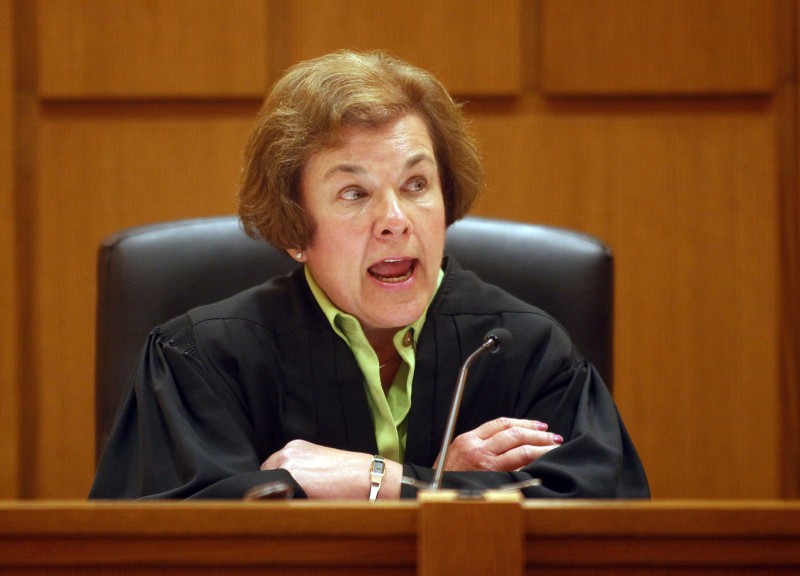 The state's new law to dramatically limit collective bargaining for public workers has not been published and is not in effect, a judge said Thursday.
An official in Republican Gov. Scott Walker's administration said he plans to comply with that order and to suspend preparations for deducting money from workers' paychecks. 
Dane County Circuit Judge Maryann Sumi ordered at about 8:15 a.m. Thursday that the law "has not been published within the meaning" of Wisconsin statute and "is therefore not in effect."
The judge said she was basing her amended order on testimony at the March 18 hearing as well as testimony and evidence at the March 29 hearing.
Sumi had reiterated on Tuesday her earlier order that Secretary of State Doug La Follette was barred from setting a date to publish the law and said no steps should be taken to implement it. But at Tuesday's hearing, she declined to issue a declaration that the law had not yet been published.
State Department of Administration Secretary Mike Huebsch said Thursday he thinks the law is in full force, but agreed to stop implementing it.
"While I believe the budget repair bill was legally published and is indeed law, given the most recent court action we will suspend the implementation of it at this time," Huebsch said. "DOA will continue to abide by the court orders, like the department has done all throughout this process."
Assembly Minority Leader Peter Barca, D-Kenosha, said the judge's latest order has "taken away their last excuse."
"I can only hope today's amended order is crystal clear enough for them to stop disregarding the rule of law," he said.
But Republican leaders again accused Sumi of interfering with the Legislature.
"Once again, one Dane County judge is doing everything she can to stand in the way of our efforts to improve the economy and create jobs," said Senate Majority Leader Scott Fitzgerald, R-Juneau. "This is judicial activism at its worst."
And his brother, Assembly Speaker Jeff Fitzgerald, R-Horicon, repeated previous statements that Sumi "wants to keep interjecting herself into the legislative process with no regard to the state constitution." 
The lawyer who brought the lawsuit, Dane County District Attorney Ismael Ozanne, could not be reached Thursday morning for comment.