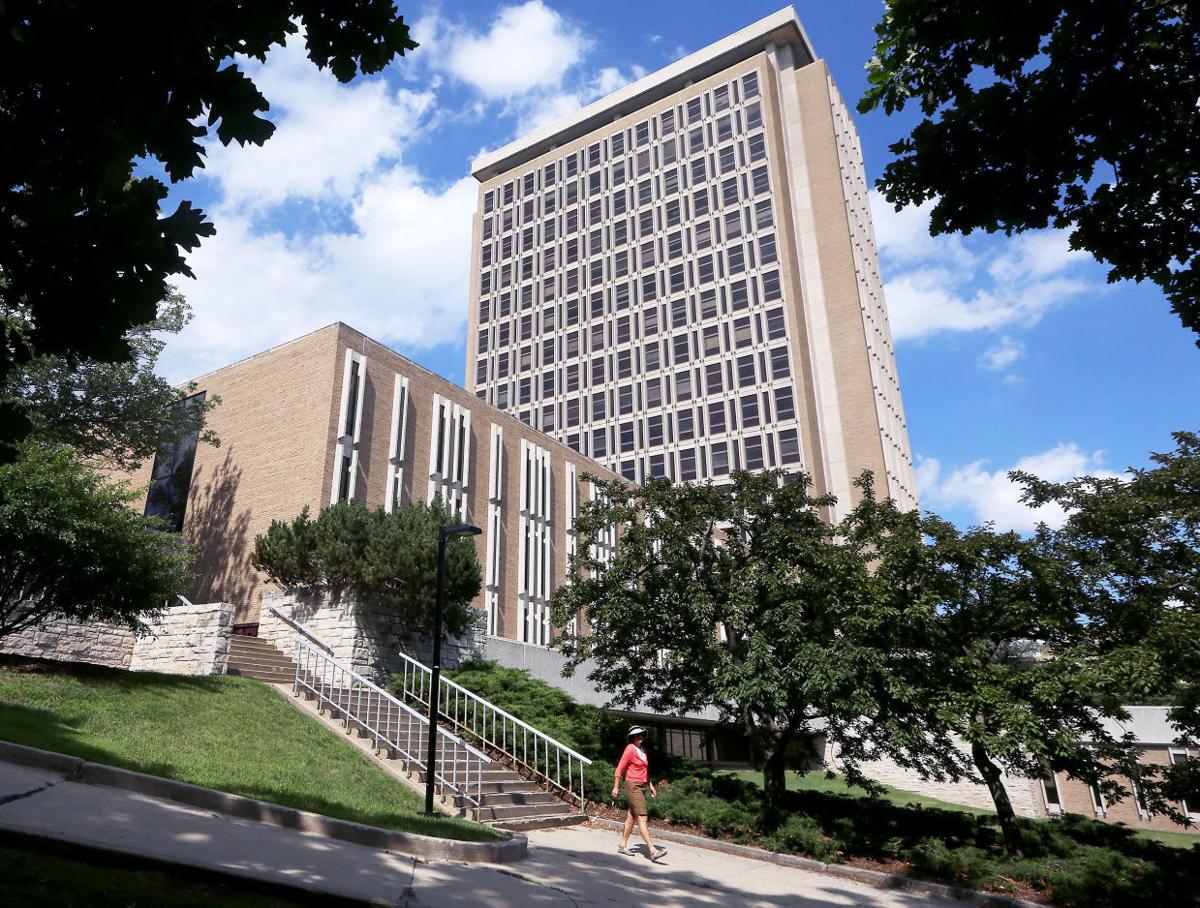 A University of Wisconsin System lobbyist got a severance payout of more than $48,000 to resign last week under unexplained circumstances — the second high-profile System employee to receive such a payout in about the last two months, newly released public records show.
The lobbyist, Jeff Schoenfeldt, got the payout under an agreement with the System, a copy of which was given to the Wisconsin State Journal in response to an open records request.
The payment brings the total to more than $102,000 for what the System has paid to employees who recently resigned from its University Relations office, which handles lobbying, communications and economic development.
Schoenfeldt had been, since 2015, one of the System's two directors for state relations; the other continues to be Jeff Buhrandt. The job is to be "the primary points of contact at UW System for all state government agencies and the Legislature," according to the System's website.
UW System spokeswoman Heather LaRoi declined to say what led to Schoenfeldt's departure. LaRoi said the System has no records of disciplinary actions being taken against Schoenfeldt.
"Our policy is to not discuss personnel matters," LaRoi said. "We have nothing further to add."
The agreement says the System and Schoenfeldt "desire to forego litigation and end all controversies related to Schoenfeldt's employment."
It provides Schoenfeldt with a payout equaling five months of his annual salary, which was $106,100.
In exchange, Schoenfeldt agreed to resign and to release the UW System from legal claims "that relate in any manner to his employment."
Schoenfeldt could not be immediately reached for comment.
In a resignation letter, Schoenfeldt wrote that "it has been an honor working for the University of Wisconsin System and being a part of President (Ray) Cross' team."
Schoenfeldt's agreement is similar to one signed earlier this year by one of his former supervisors, Jessica Tormey, the System's former vice president of university relations and chief of staff to Cross. In the role, Tormey was one of four vice presidents who reported directly to Cross.
The Wisconsin State Journal first reported last week that Tormey got a payout of about $54,000 to resign earlier this year. Her departure followed an inconclusive finding from a state investigation into allegations of sexual harassment made against her by a unnamed subordinate, System records showed.
LaRoi said Wednesday that beside Tormey and Schoenfeldt, no additional severance payouts have been made to System employees, conditioned upon their resignation, in the last year.
Tormey initially resigned from the System in January after pleading guilty to first-offense drunken driving in connection with a citation she received while attending an event last fall at UW-Stout.
In correspondence from Tormey provided in response to a records request, she alleged she was the victim of an effort by other UW employees to "collude" and "take me out."