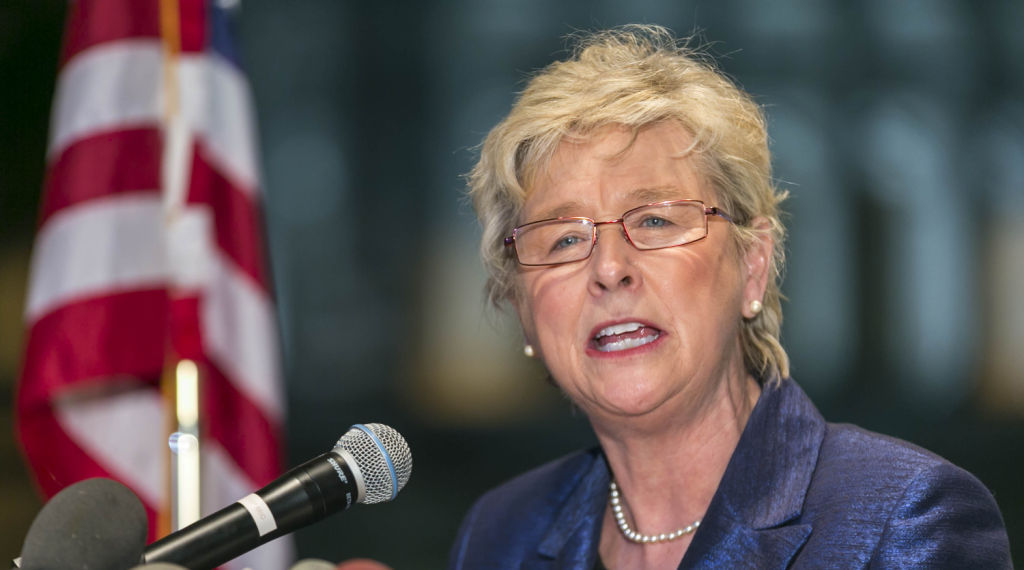 Supreme Court Justice Ann Walsh Bradley wants to make sure people don't confuse her with Justice Rebecca Bradley.
In a letter this week to newspapers across the state, Ann Walsh Bradley asked print media to  to clarify that headlines and stories about Justice Rebecca Bradley are not about her.
In a letter, including to the Wisconsin State Journal, Ann Walsh Bradley, who is not related to Rebecca Bradley, wrote she and her family have received "numerous comments and contacts mistakenly confusing me with Justice Rebecca Bradley," prompting her to ask newspapers to include Rebecca Bradley's full name in headlines and to point out in each story that the two justices are not related.
"This is of increased concern after reading recent headlines such as these in newspapers across the state: 'Justice Bradley wrote of no sympathy for 'queers' living with (AIDS),' 'Bradley extramarital affair, role in child placement surface,' 'Bradley sorry for anti-gay writings,' and 'Bradley called feminists 'angry, militant, man-hating lesbians,'" she wrote. "Those headlines are not about me."
A campaign spokeswoman for Rebecca Bradley declined to comment. 
Print newspaper headlines typically use the last names of officials -- usually because there is a limited amount of space. If two people with the same last name are included in a single article, the stories often point out whether the two are related. 
Ann Walsh Bradley's letter comes ahead of an April 5 election between Rebecca Bradley and state appeals court judge JoAnne Kloppenburg. It also comes after liberal advocacy group One Wisconsin Now unearthed opinions Rebecca Bradley wrote while she was a student at Marquette University in 1992 that compared gay people to "degenerate drug addicts" and implied women play a role in date rape.
Rebecca Bradley has repeatedly apologized for her anti-gay comments in interviews and in public debates and forums since the release of the writings earlier this month.
Get Election 2020 & Politics updates in your inbox!
Keep up on the latest in national and local politics as Election 2020 comes into focus.