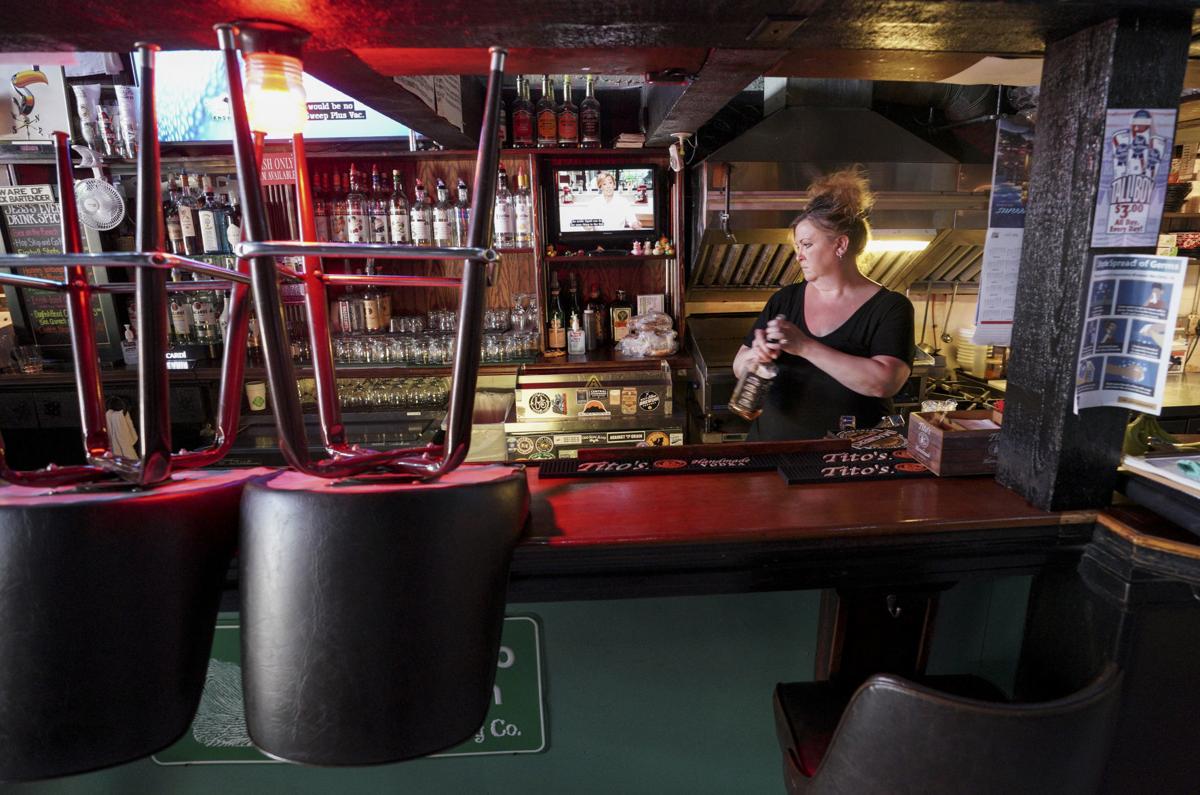 With 49% of new COVID-19 cases appearing in young people and more than 21% of the newly infected reporting recent trips to taverns, the joint Madison and Dane County public health department on Wednesday ordered reduced capacity at restaurants and shuttered bars for all but patio and take-out service.
The new restrictions represent a retreat in the county's Forward Dane plan to reopen the local economy amid the coronavirus pandemic, with bars forced to return to restrictions similar to those in place at the height of the outbreak in April before the statewide "safer at home" order was struck down in May by the Wisconsin Supreme Court.
Effective at 8 a.m. Thursday:
Indoor dining at restaurants is reduced from 50% of capacity to 25%.
The interior of bars can be open for take-out only.
Indoor gatherings are limited to 10 people or fewer, not including employees.
Outdoor gatherings are limited to 25 people or fewer, not including employees.
Bars and restaurants are allowed to provide outdoor seating, with physical distancing.
Public Health Madison and Dane County said the new restrictions on bars and restaurants will be in place for at least a month. Other businesses and public venues may largely continue to operate under restrictions in Phase 2 of Forward Dane, meaning that most businesses are limited to 50% of capacity.
"This targeted, strategic approach keeps us from having to return entirely to much stricter orders, but we will return to more restrictive orders if we continue on this path," Public Health director Janel Heinrich said.
The health department said bars have been of particular concern because they are often loud spaces that require loud talking to communicate — which can spread infectious droplets farther — and because alcohol impairs judgment and people often are not able to identify or provide contact information for the people they were in close contact with.
"It's clear that alcohol and coronavirus do not mix," said Madison Mayor Satya Rhodes-Conway, who added that the average age for coronavirus cases in Dane County is now 23.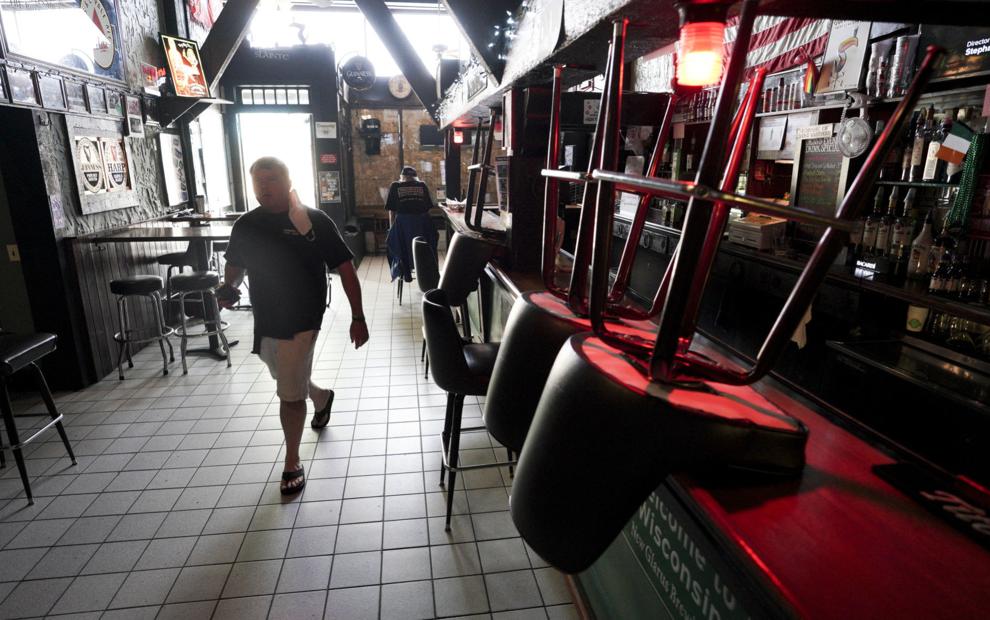 "A local government cannot have more authority than the state Department of Health," Marsicano said in a statement.
"Dane County tavern owners have had their businesses closed/restricted for over 100 days," he said. "These unlawful orders are causing irreparable financial harm to their small businesses, families and employees while other businesses continue to operate in the county."
On May 20, a group of Wisconsin residents sued Dane County, Heinrich and other Wisconsin officials, seeking to invalidate local stay-at-home orders. The case, filed in U.S. District Court for the Eastern District of Wisconsin, is still in its early stages.
Laura Downer, chairwoman of the Associated Students of Madison at UW-Madison, said students' willingness to abide by coronavirus-related restrictions varies, but she acknowledged many are not and "that's really concerning to me." She called those seen in photos on social media waiting in long, tightly packed lines outside bars "pretty irresponsible" and noted that students have a vested interest in behaving more safely if they're looking for the traditional college experience this fall.
Video from of a friend of the line outside the UU in Madison earlier tonight. All it takes is ONE asymptomatic person in that line to infect hundreds. Just because WI is allowing reopening doesn't mean the virus is gone. Ashamed by my alma mater @UWMadison. pic.twitter.com/FC6smW0793

— Aleesa (@a_kuzee) May 27, 2020
"How they behave now is going to directly impact their ability to be back in the classroom in a couple of months," she said. Last month, UW officials released their "Smart Restart" plan for opening campus in the fall. It allows in-person teaching with precautions and moves instruction completely online after Thanksgiving. But officials made clear that if COVID-19 cases rise sharply early in the semester, that shift could happen earlier.
Downer said many students figure that if they get COVID-19, they won't become very ill — the virus tends to be more dangerous to the elderly — and won't be in contact with elderly relatives anyway.
Emerson Boettcher, 21, a senior studying political science and economics at UW-Madison, said she was "happy" to see the new restrictions.
"I was really disappointed to see my classmates all going out to the bars, and really not using any social distancing measures," Boettcher said. "It is not fair to any of your fellow Badgers who are also paying a ton in tuition and also want to keep their family safe. People need to take personal responsibility in times like these."
But Samuel Howell, a 2018 graduate, called the decision to go out to the bars during a pandemic "an individual choice, responsibility type thing."
"You know, if you want to go out and potentially risk your life and risk getting sick, that's up to you," he said. "Also, these are free businesses and free enterprises, and it should be up to them if they want to open up or not."
'Back to Phase 1'
Though young adults are less likely than the elderly to become seriously ill from the coronavirus, they can spread it to those who are more vulnerable, potentially driving up hospitalizations again and taxing the health care system as happened in April, said Dr. Nasia Safdar, medical director for infection control at UW Health.
"It is very likely that in the next few weeks, if things go as they have been, that we will" see more hospitalizations, Safdar said.
Pat Dye, a bartender at Madison's Irish Pub on State Street, said the bar's been struggling for three months due to COVID-19 restrictions and recent protests following the death of George Floyd in Minneapolis police custody.
He said he didn't understand why public health officials "keep attacking bars" and said some new infections might be linked to the protests, when protesters stood "shoulder to shoulder" in front of the bar.
"In my opinion, if anything's spread COVID as fast as it did, it was the protests," Dye said.
Heinrich said about 12 recent cases of COVID-19 in the county have been associated with protests but not proven to be caused by them. "Family gatherings, indoor and outdoor birthday parties, barbecues — those are really the leading issues when it's not associated with a bar," she said.
She said the health department is considering a mask requirement, but "we really want to make sure that the decisions that we make are looked at through an equity-impact analysis."
Susan Quam, executive vice president of the Wisconsin Restaurant Association, said the newly tightened restrictions were understandable but disappointing because restaurants had been successful in safely serving people at the 50% capacity level.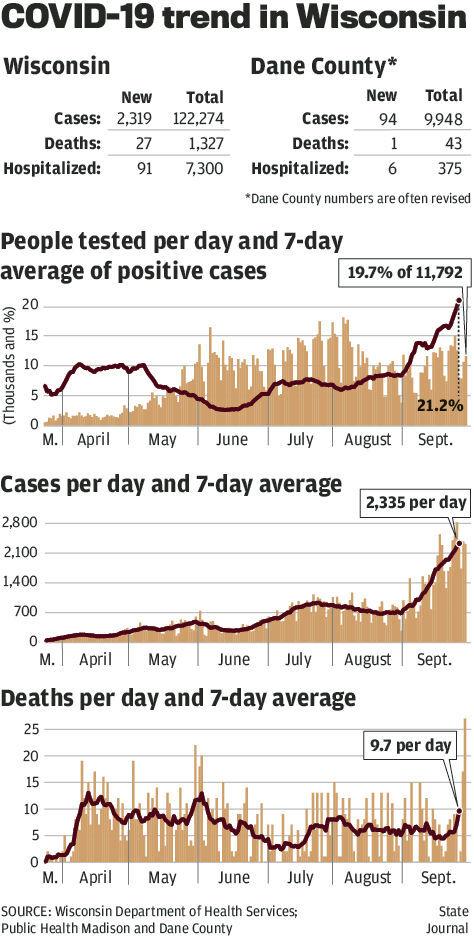 "You're basically going back to Phase 1," she said, referring to the earlier, tighter set of restrictions under the county's reopening plan, and this is going to be "economically devastating to quite a few operations."
Dane County Executive Joe Parisi warned of the "very real possibility" of having to resort to even stricter guidelines.
"We have to restore the spirit and approach that brought us so much success in the beginning of this outbreak," he said.
Half of state hit
Dane County is among half of Wisconsin's 72 counties considered to have high COVID-19 activity, the state health department said Wednesday. The county's case rate over the past two weeks is tied for third-highest in the state, after La Crosse and Milwaukee counties and the same as Lafayette County.
The public health department said that from June 13 through June 26, 614 people tested positive for COVID-19 in Dane County:
49% were between the ages of 18 and 25.
45% interviewed reported attending a gathering or party with people outside of their household.
28%, or 172 people, were associated with a "cluster": 132 from bars, 14 from workplaces, 11 from congregate facilities, three from day cares or preschools, and 12 from other clusters.
13% were asymptomatic at the time of the interview.
The most recent week's numbers are even more dire. From June 20 through June 26, 482 people tested positive for COVID-19, which was the highest of any seven-day period since testing began, according to the new emergency public health order. Fifty-nine percent of these cases involve individuals between the ages of 20 to 29, and 48% of those interviewed said that they had attended a gathering, party or meeting with people from outside their household.
Thirty-five percent of the positive cases who were interviewed reported visiting a bar, representing the largest time- and location-bound clusters of the epidemic so far.
Quam, of the Restaurant Association, said a lot of large events, such as weddings, that were planned in Dane County in July will look to move outside the county, where no government coronavirus-related restrictions exist and political divisions around mask-wearing are evident.
She said the restaurant association has gotten calls from members who say patrons laugh at servers for wearing masks or say they won't eat in the establishments if staff don't remove their masks.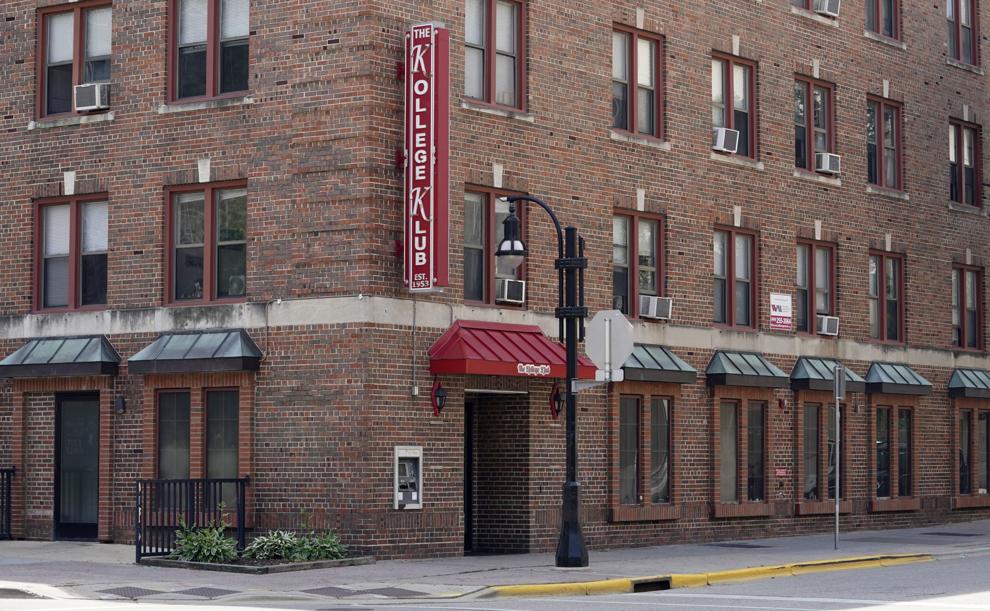 To help bars and restaurants in Madison, the city last month launched its "Streatery" program, which allows establishments to expand outdoor eating and drinking spaces onto additional private and public property. Beginning Friday, the city will close State Street to vehicles on weekends to provide more outdoor seating space for restaurants and bars. The program runs through Aug. 23.
In line with what public health officials are seeing on the ground, the new order generally leaves in places rules for other public venues and gatherings, including schools, offices, retail establishments, salons and spas, religious establishments and child care centers.
Under the current Phase 2 of the reopening plan, salons, gyms, churches and stores are limited to 50% of capacity, and that limit remains in the new order.
State Journal reporters Samara Kalk Derby and Anna Walters contributed to this report.



COVID-19 in photos: How Wisconsin is managing the pandemic
COVID-19 in photos: How Wisconsin is managing the pandemic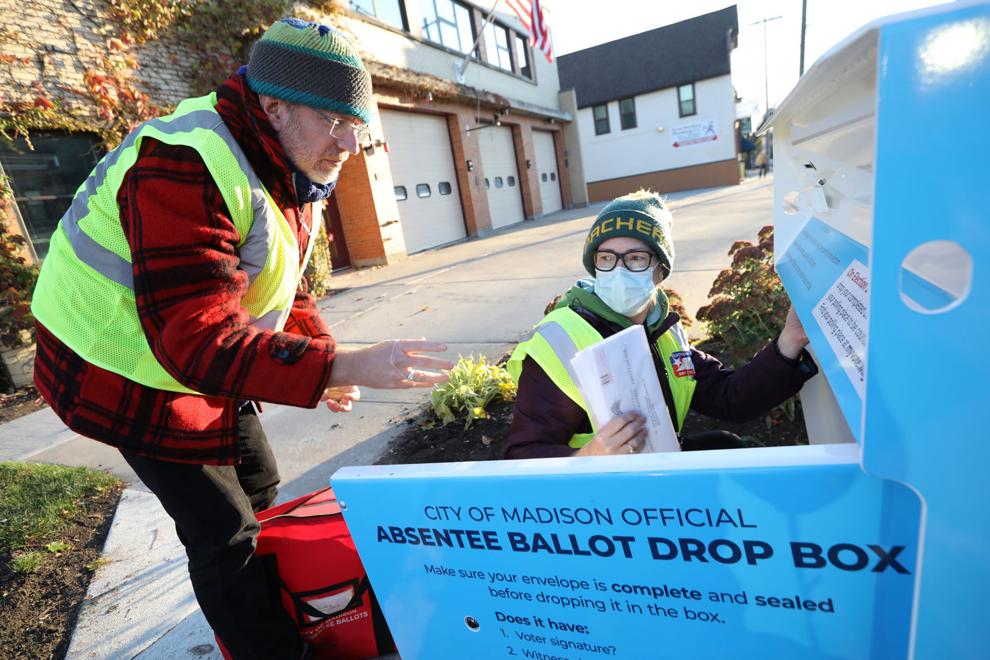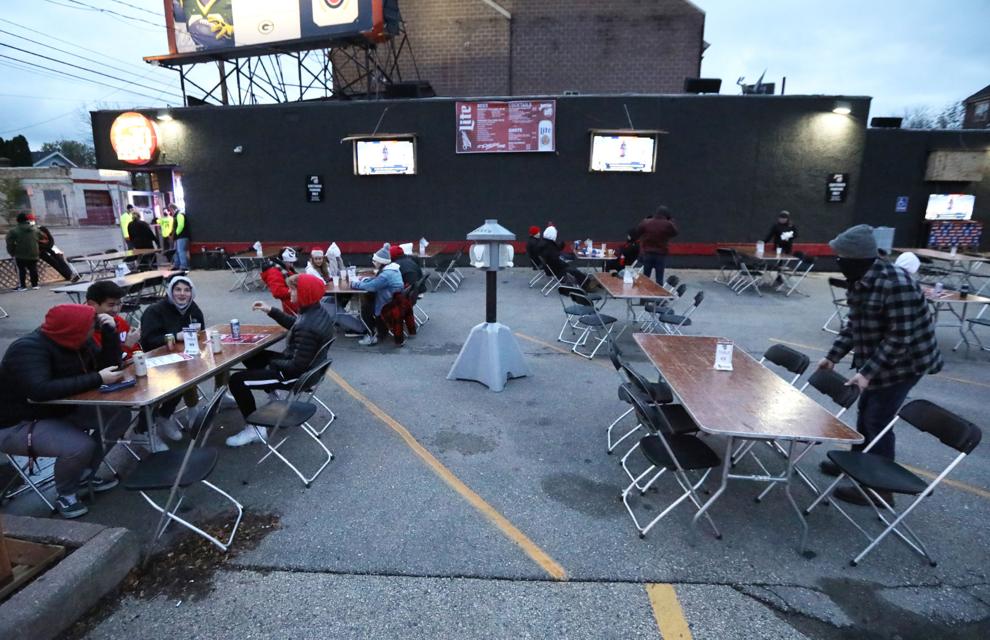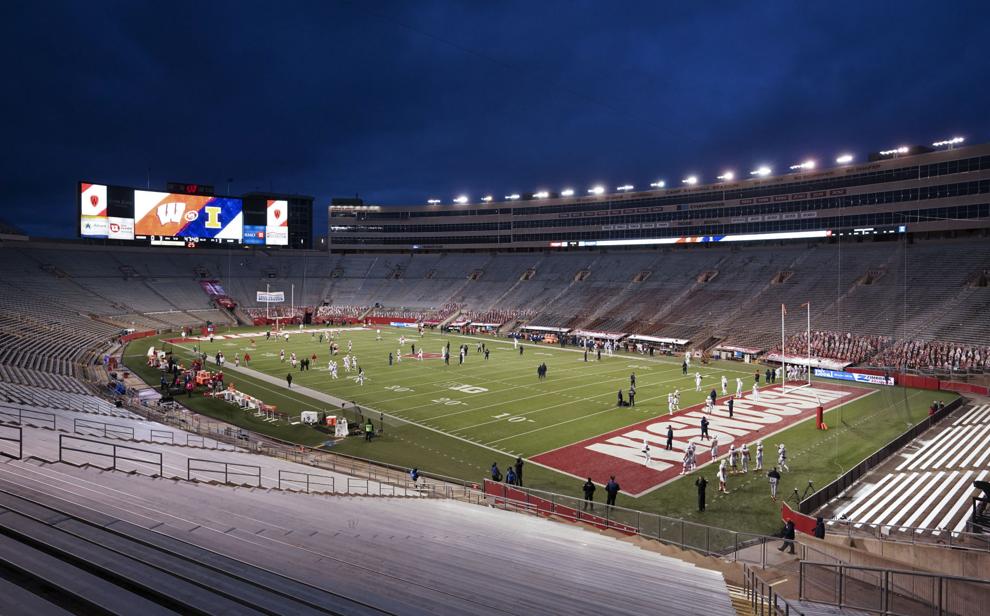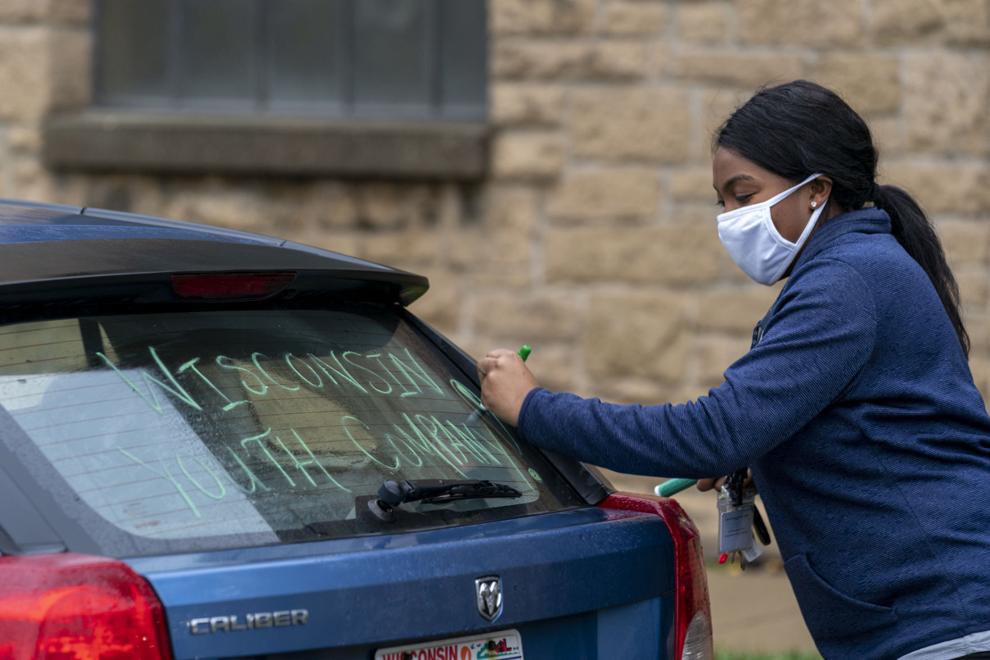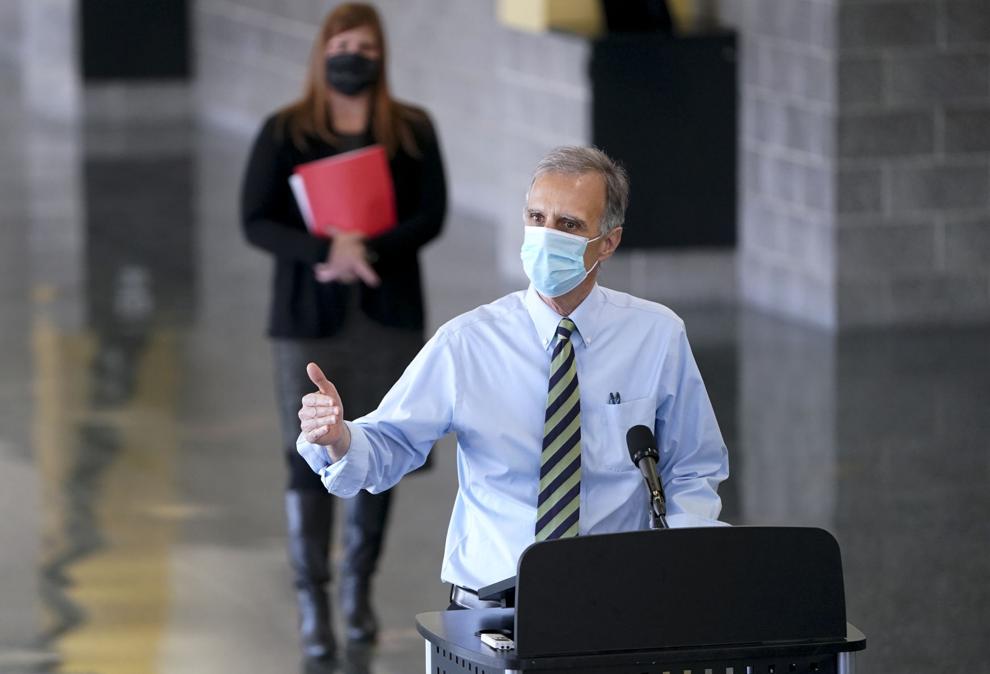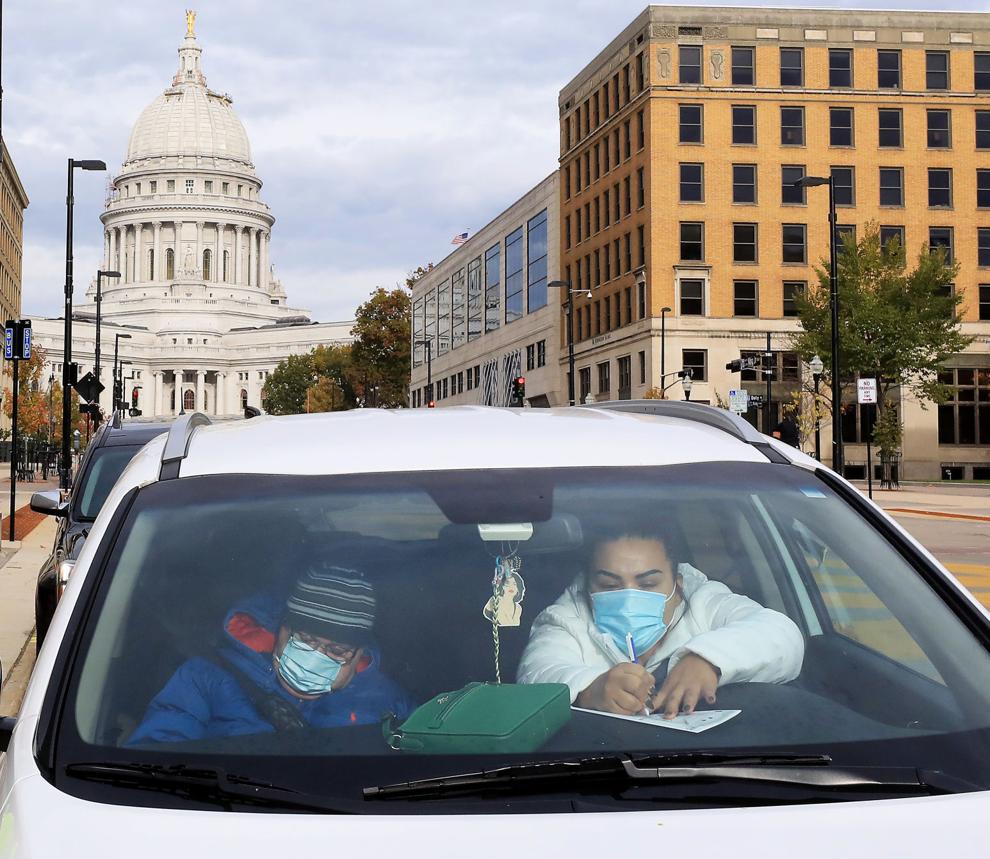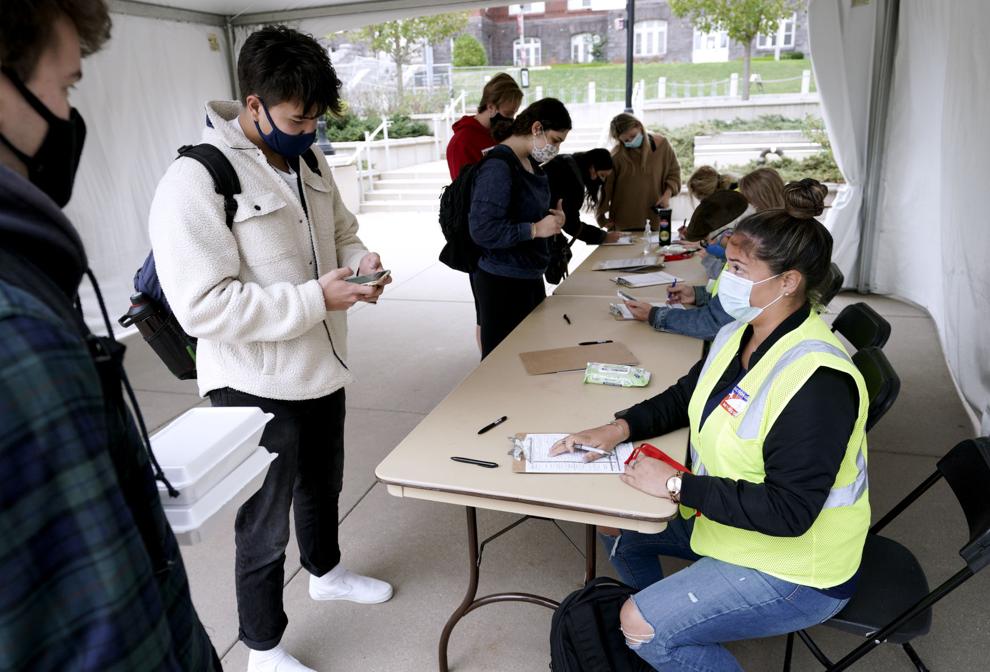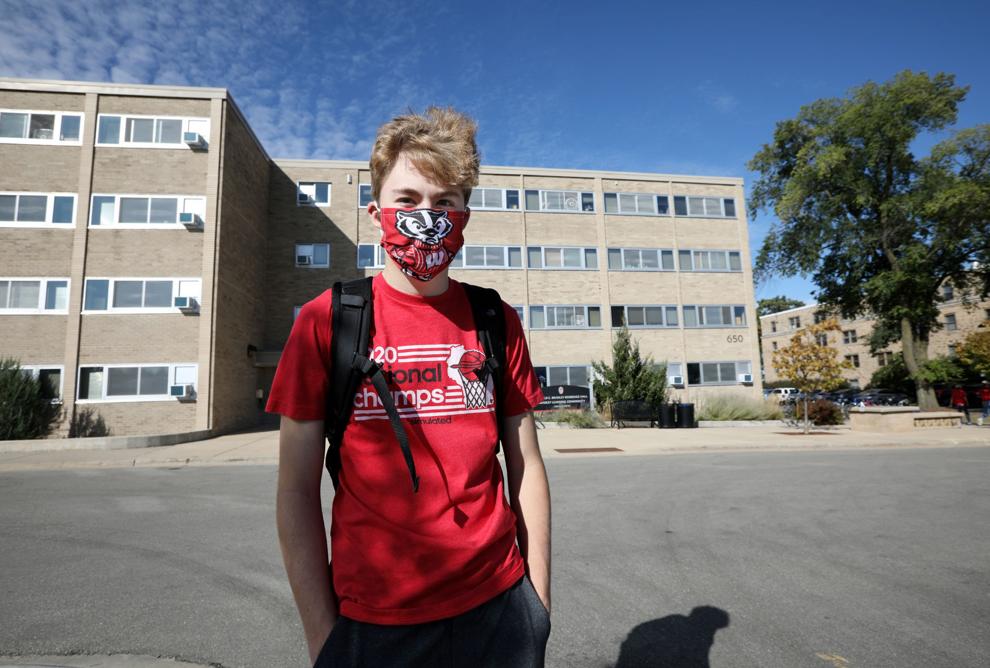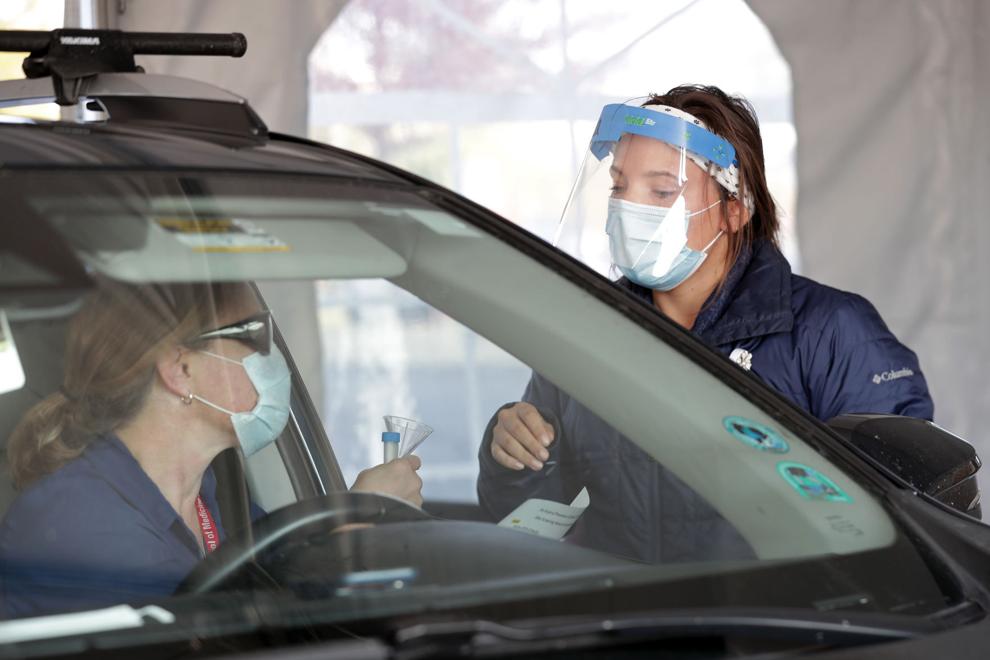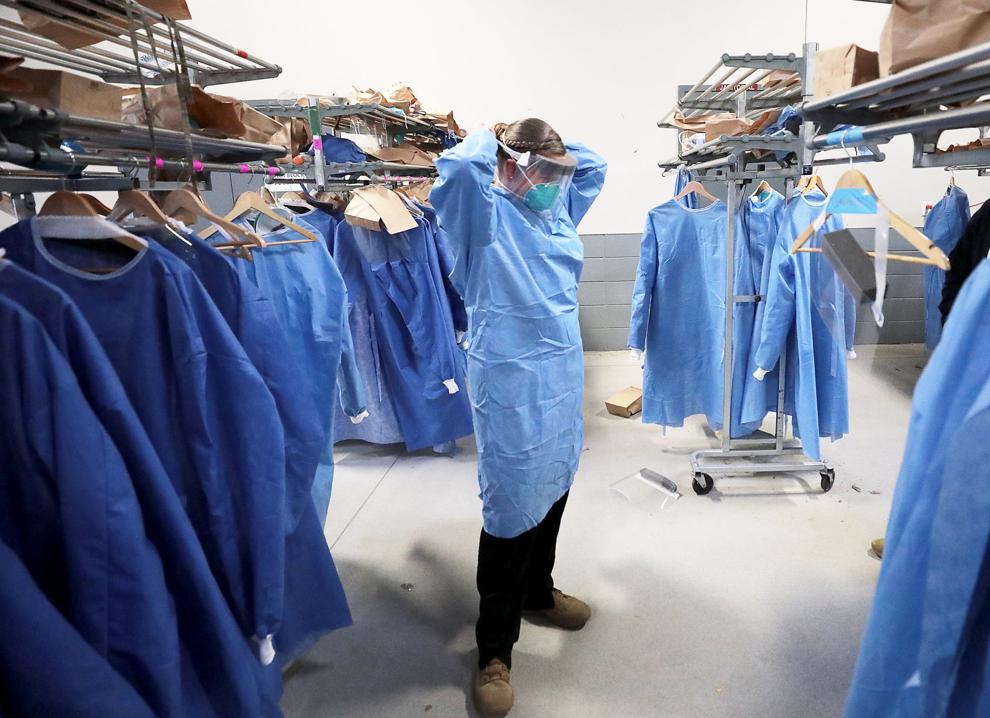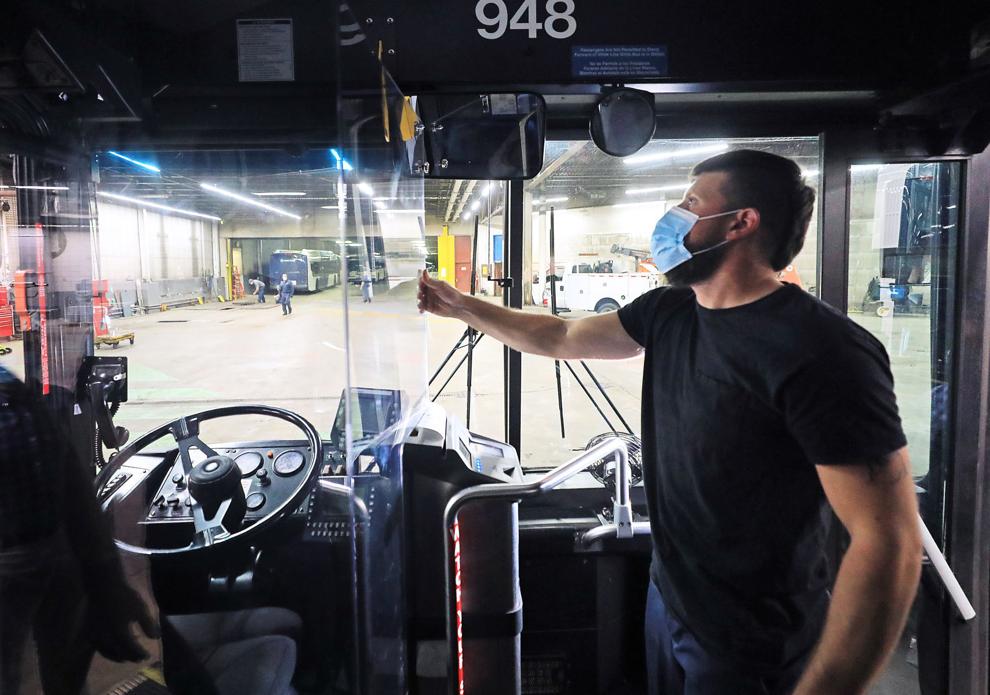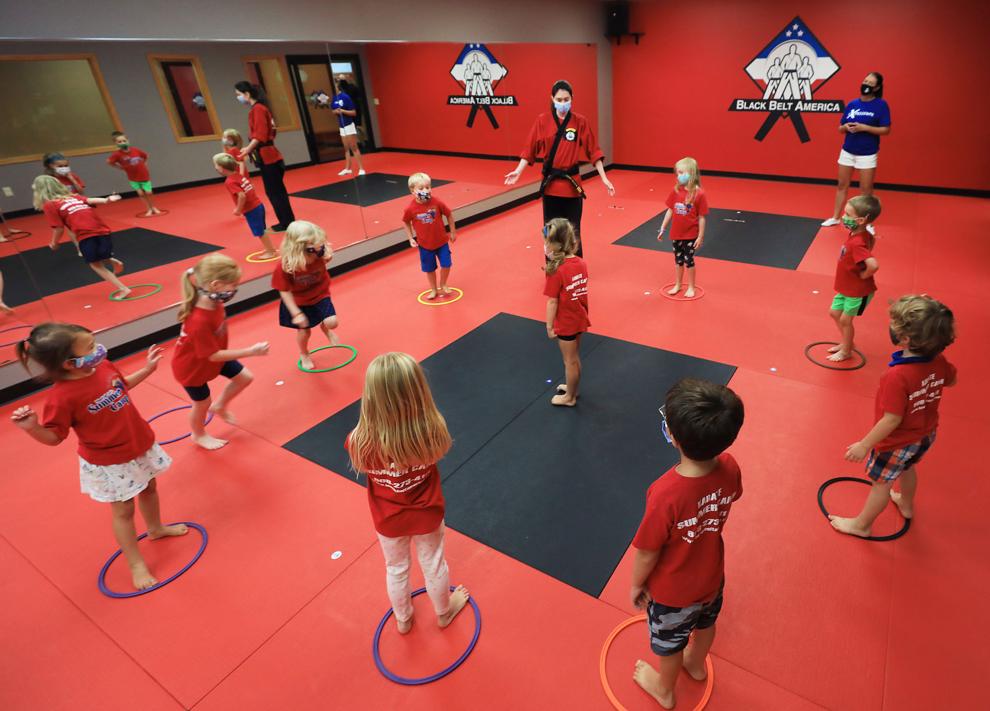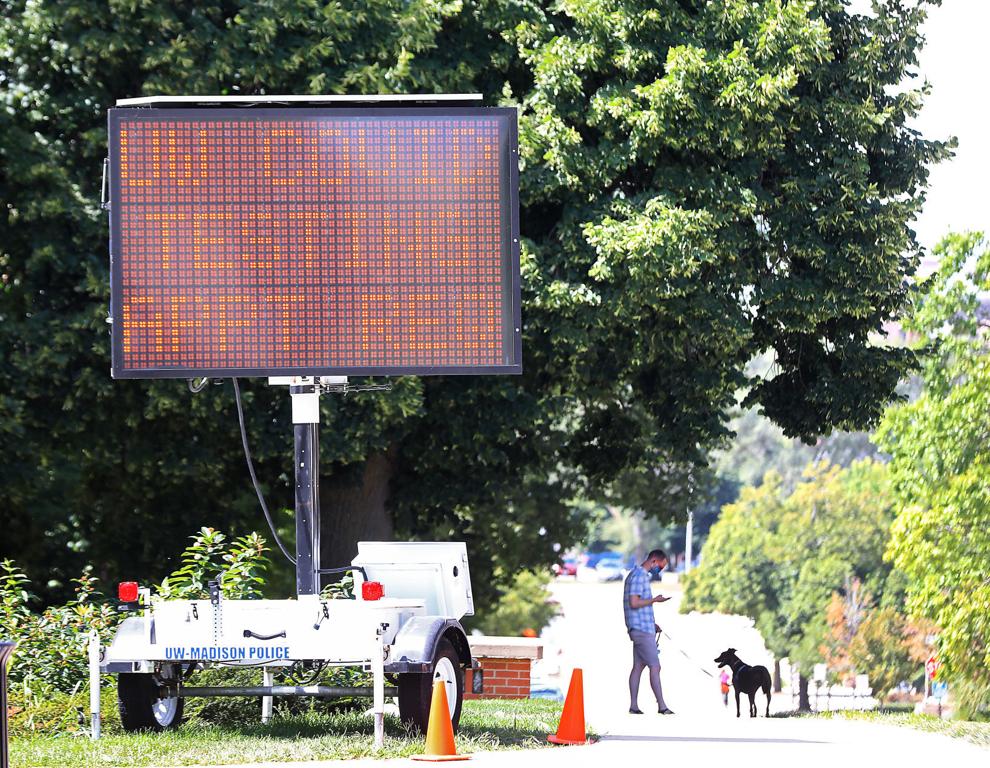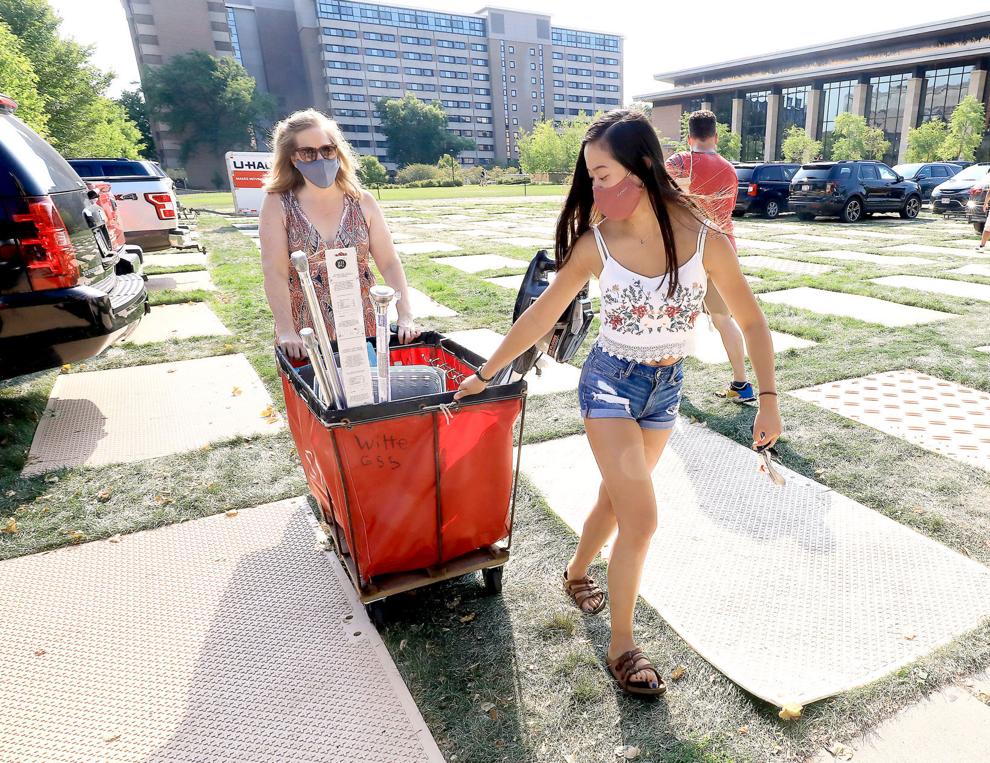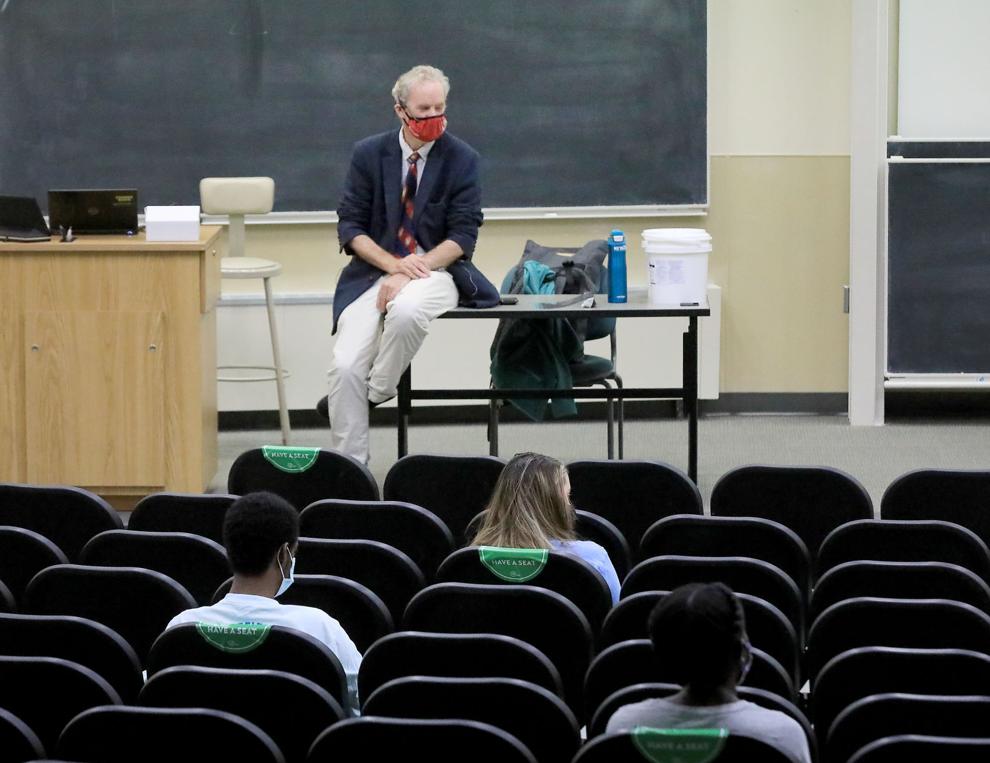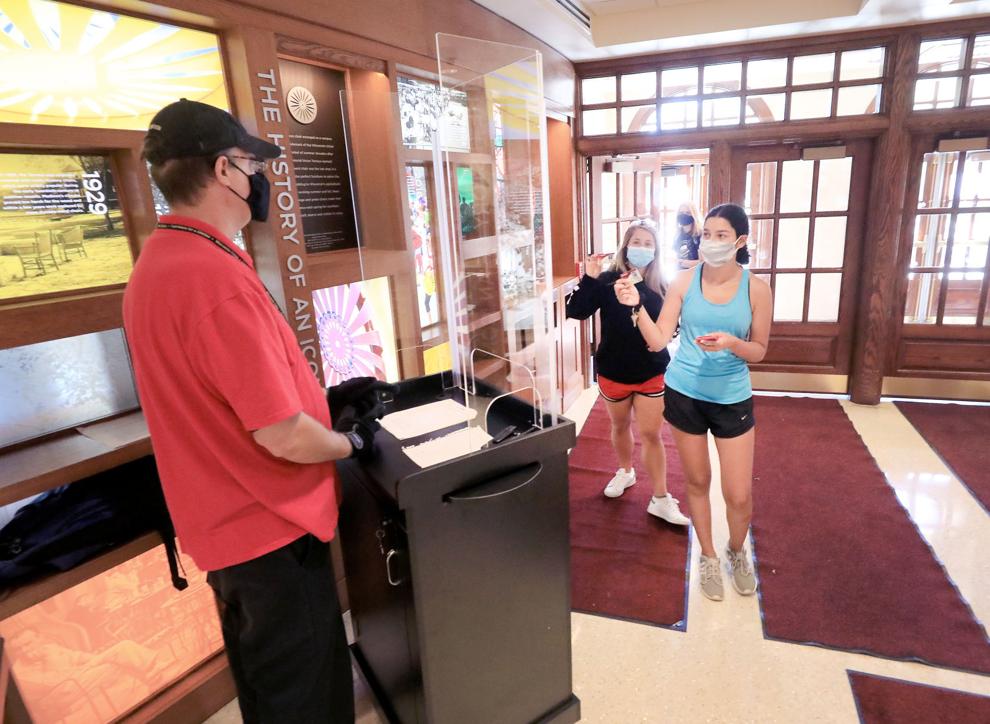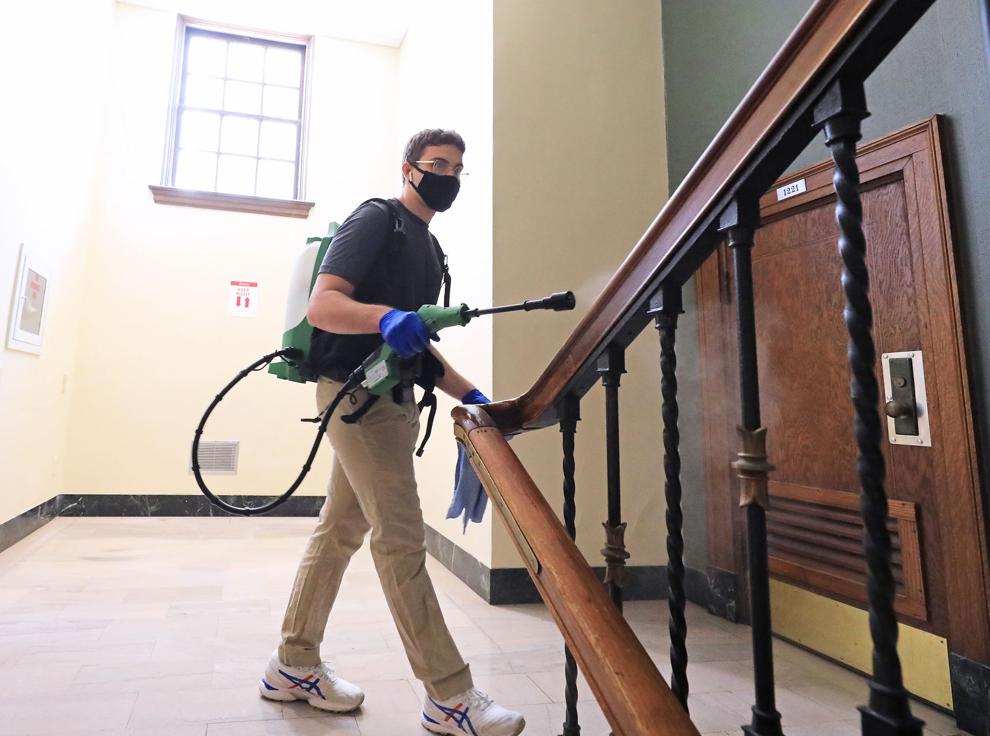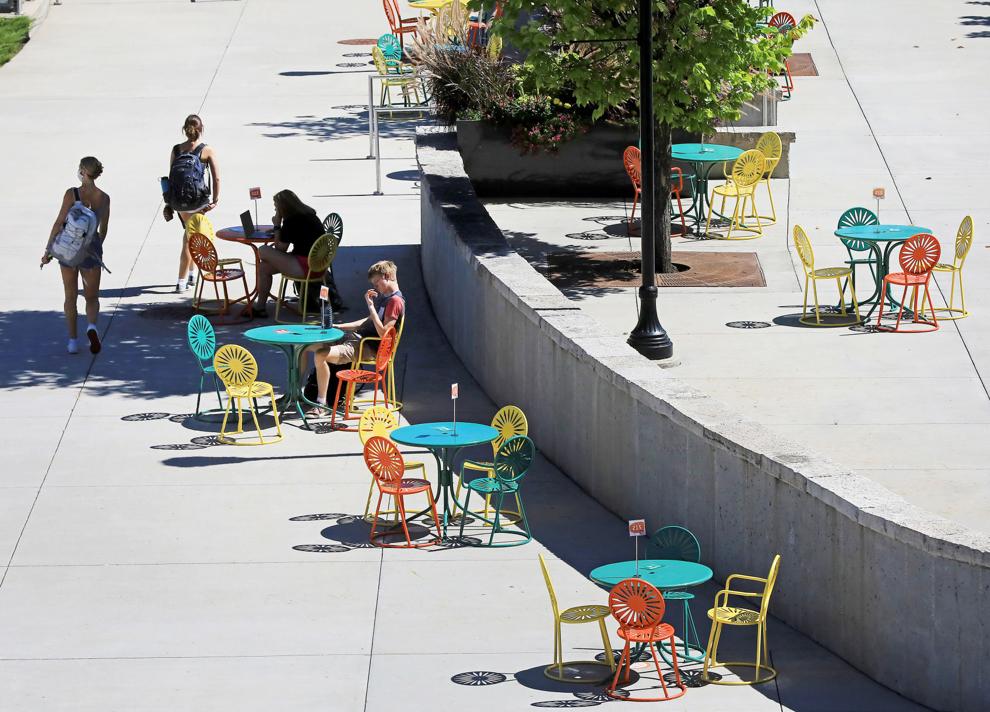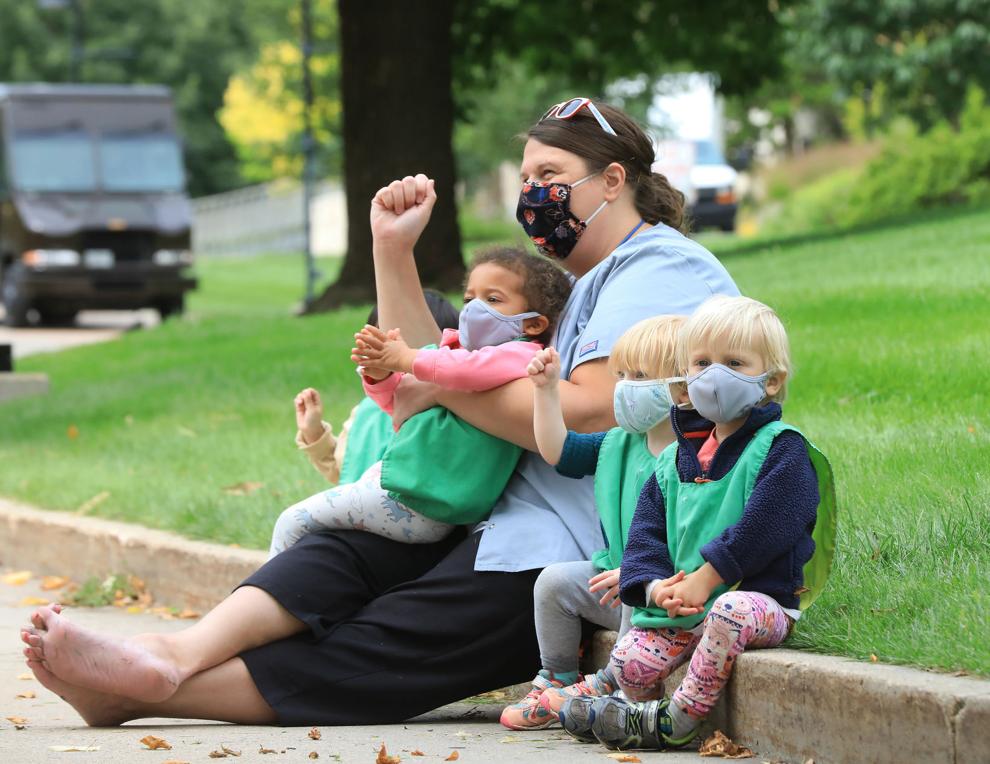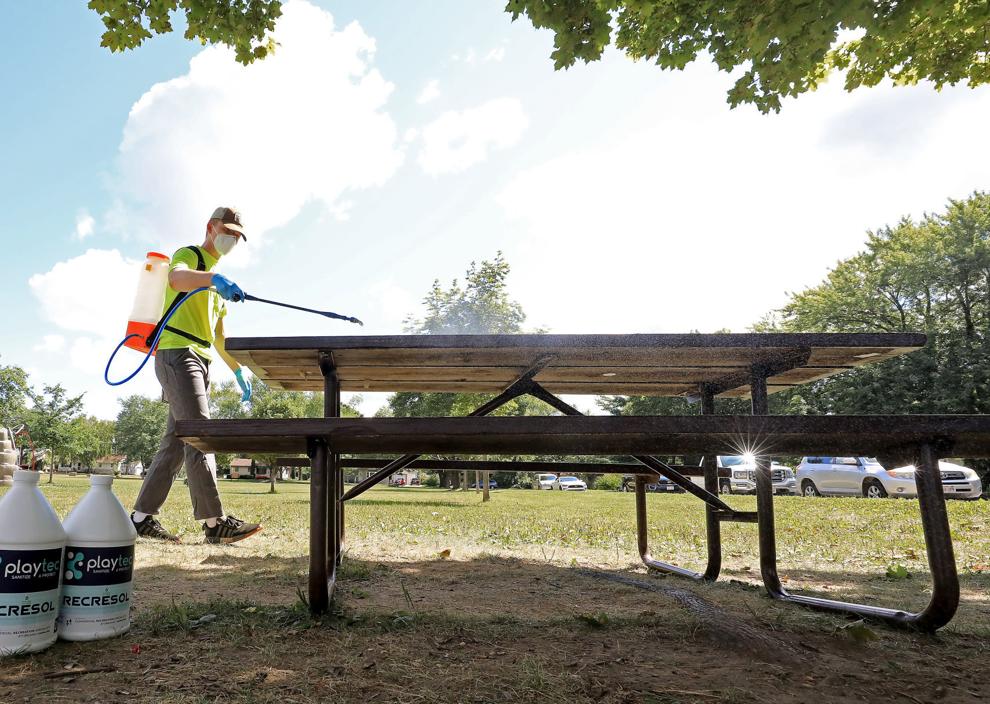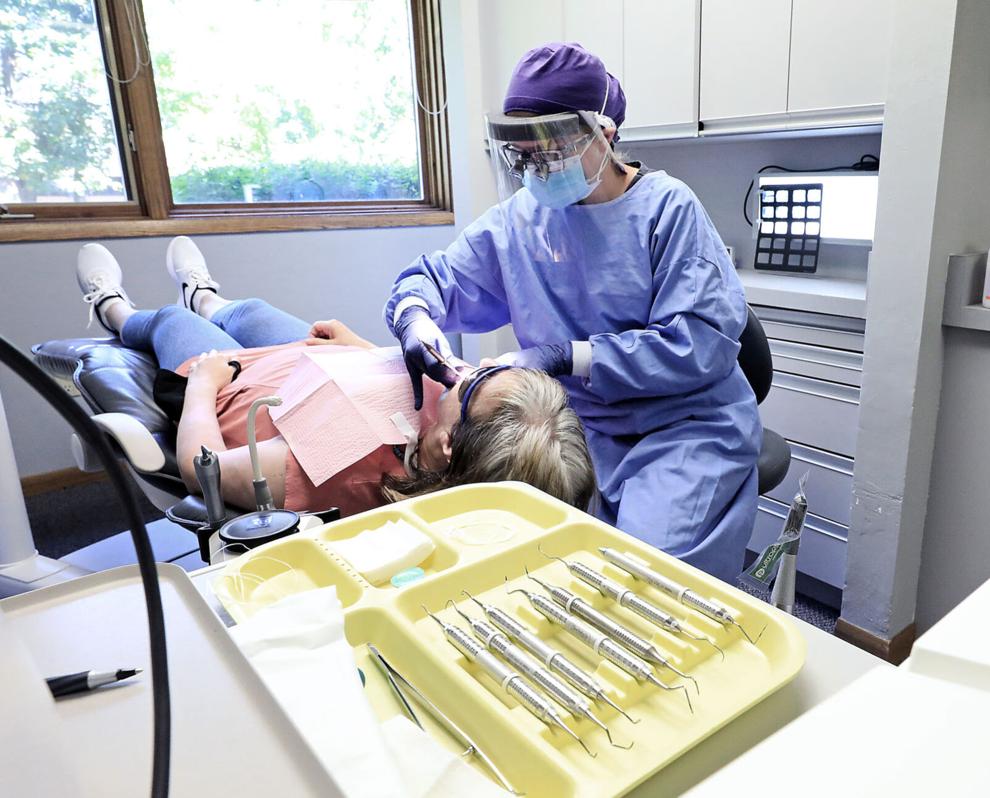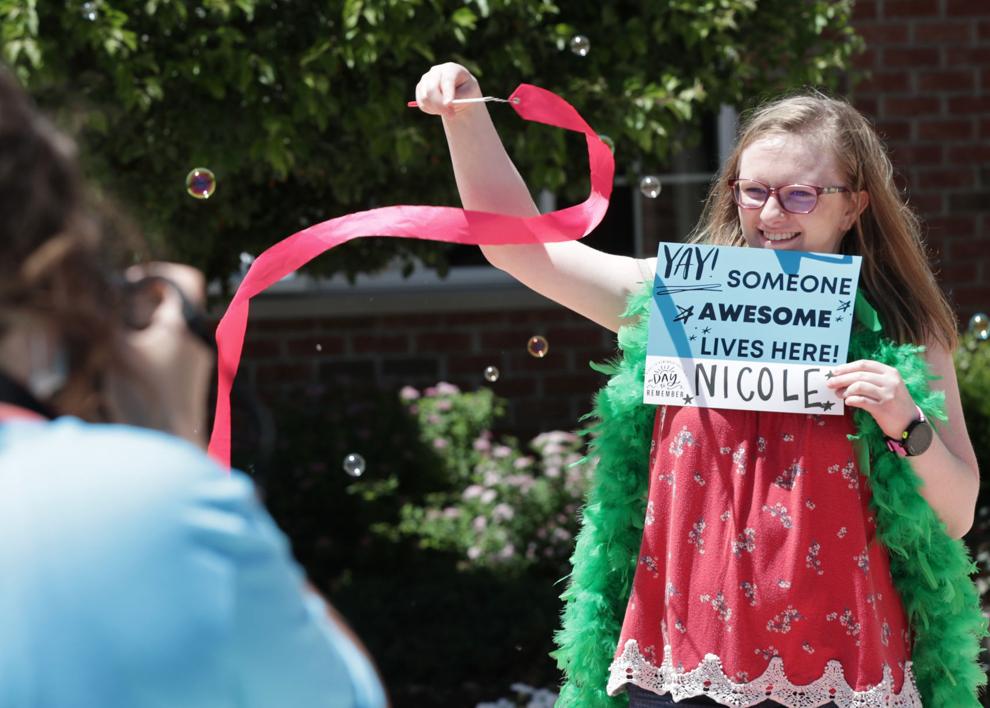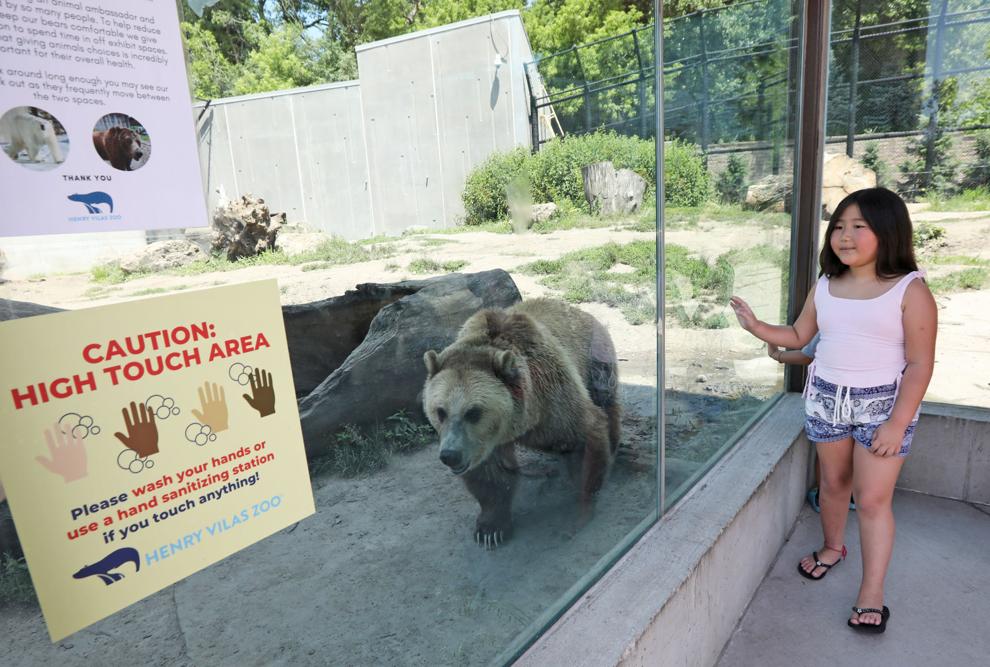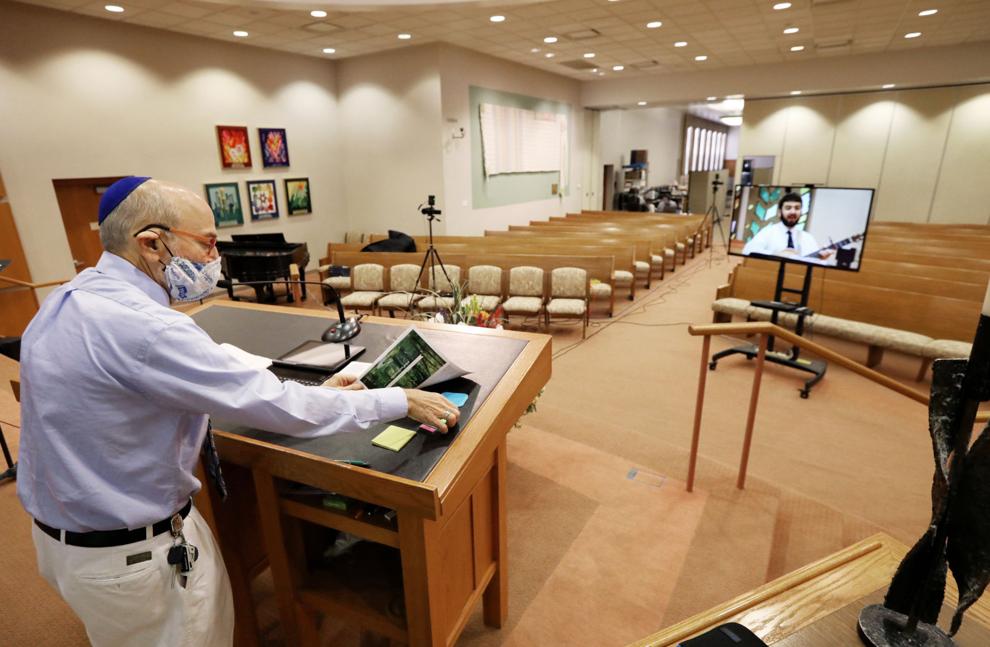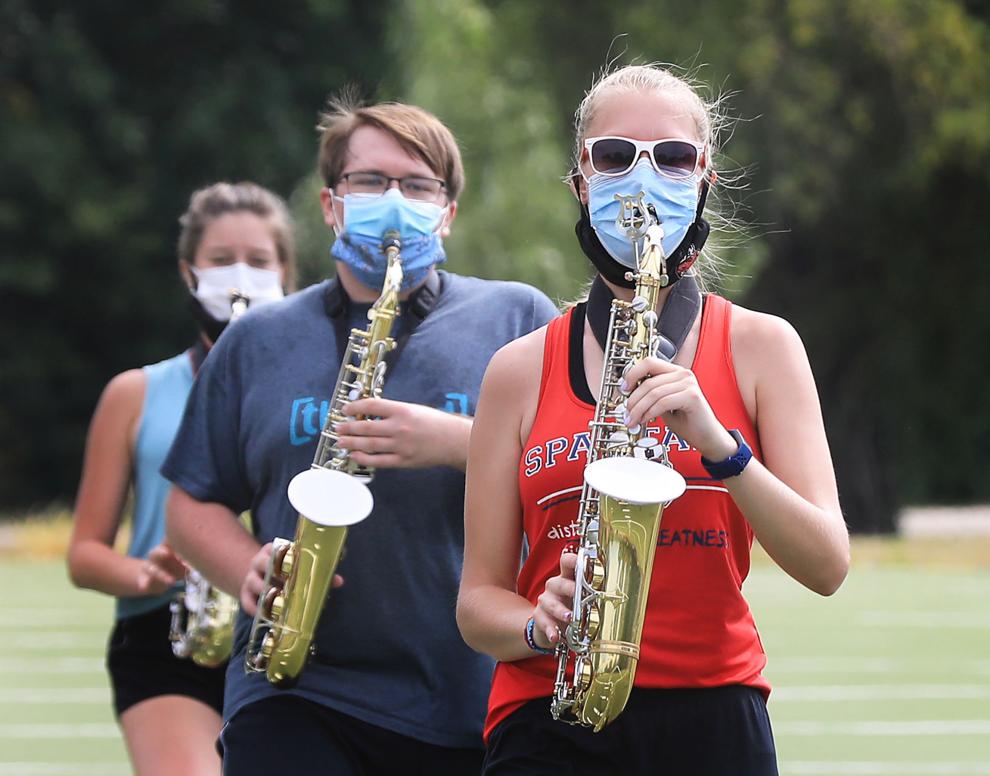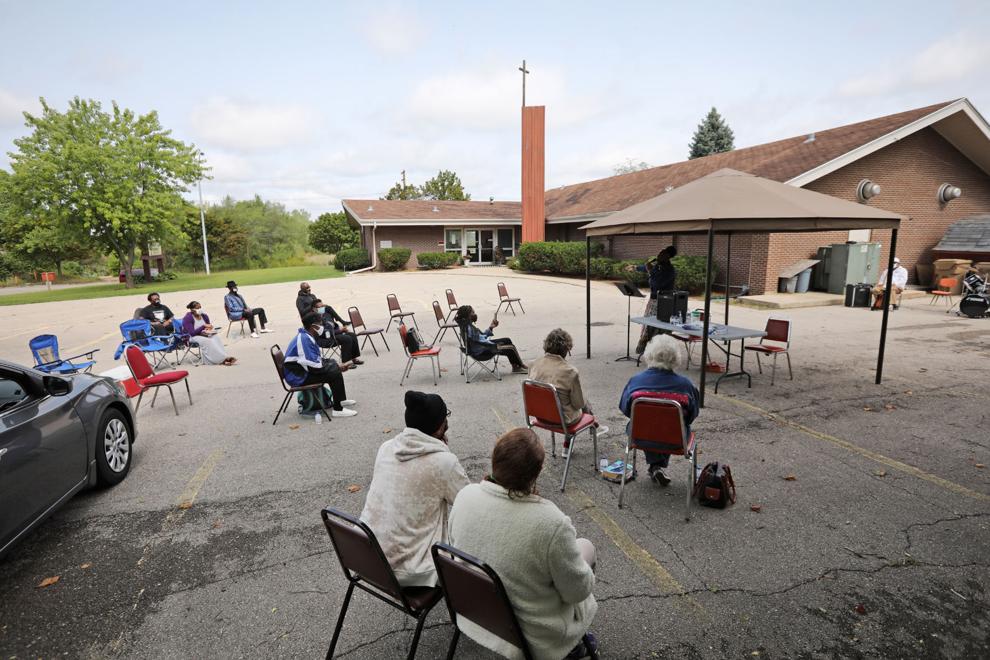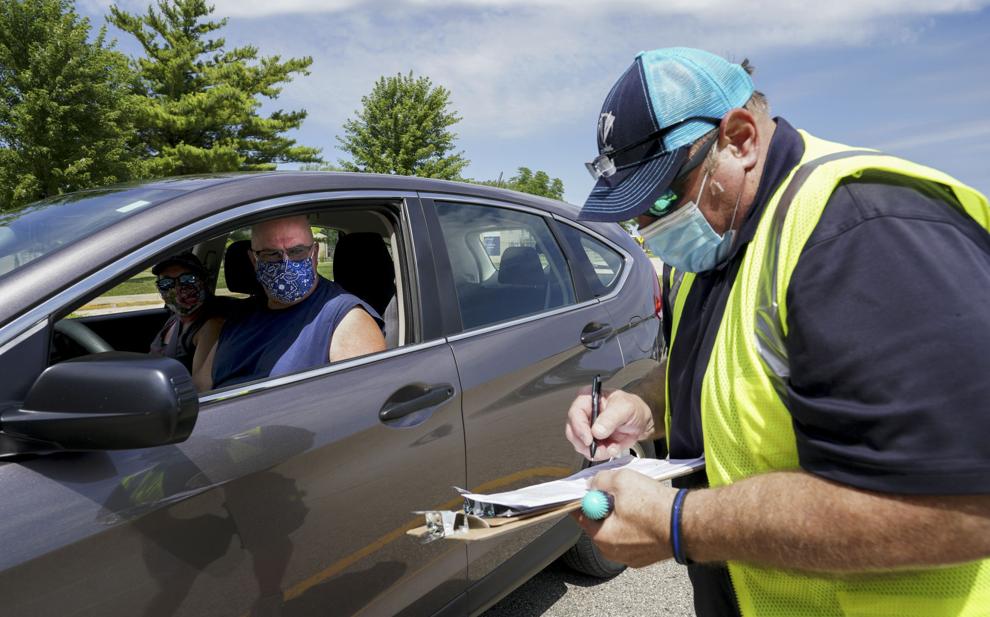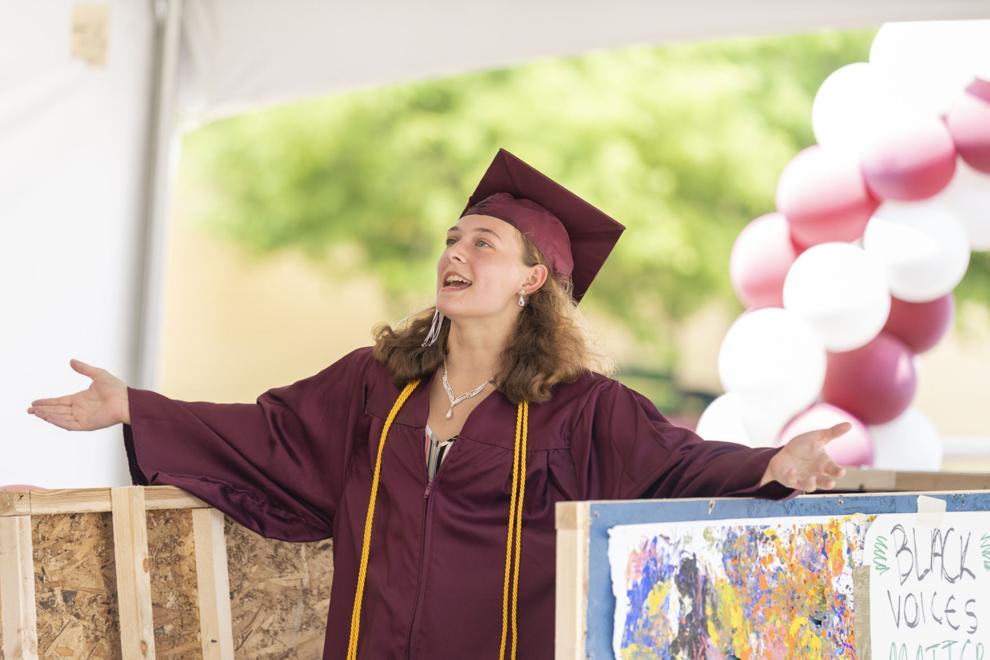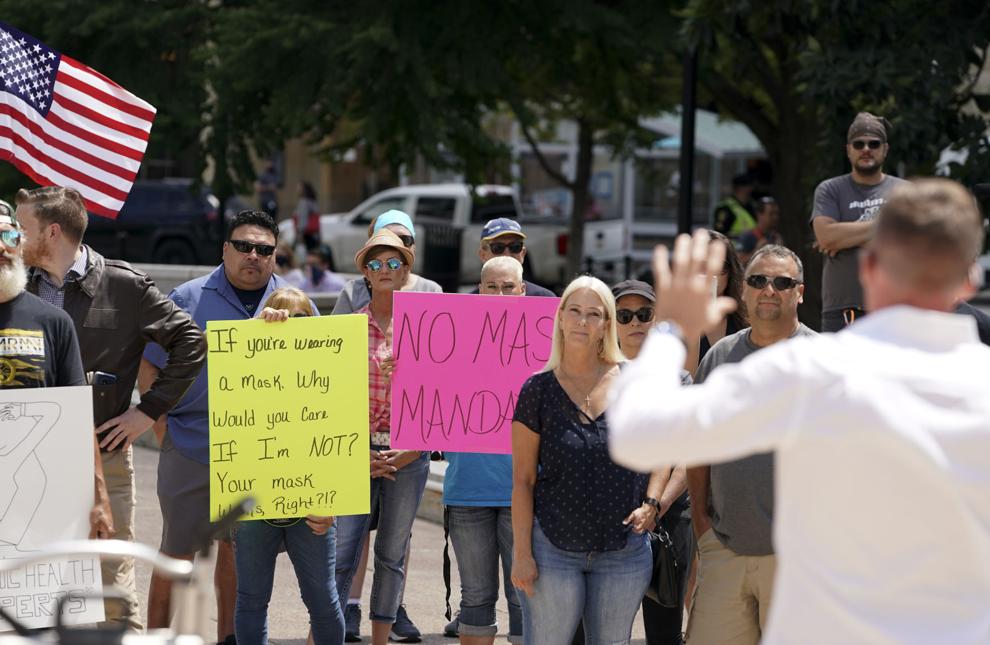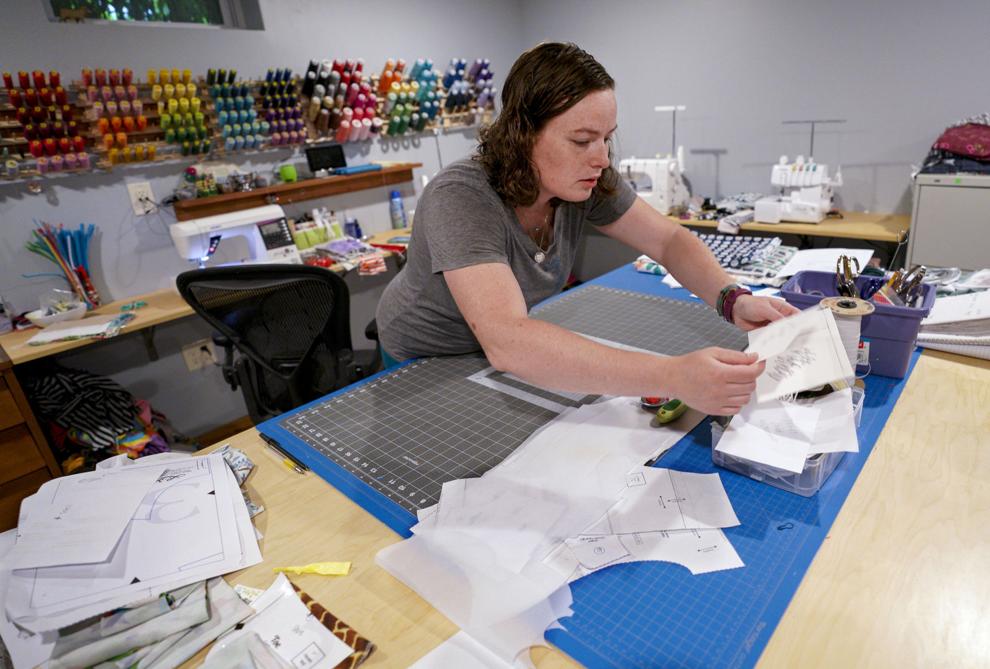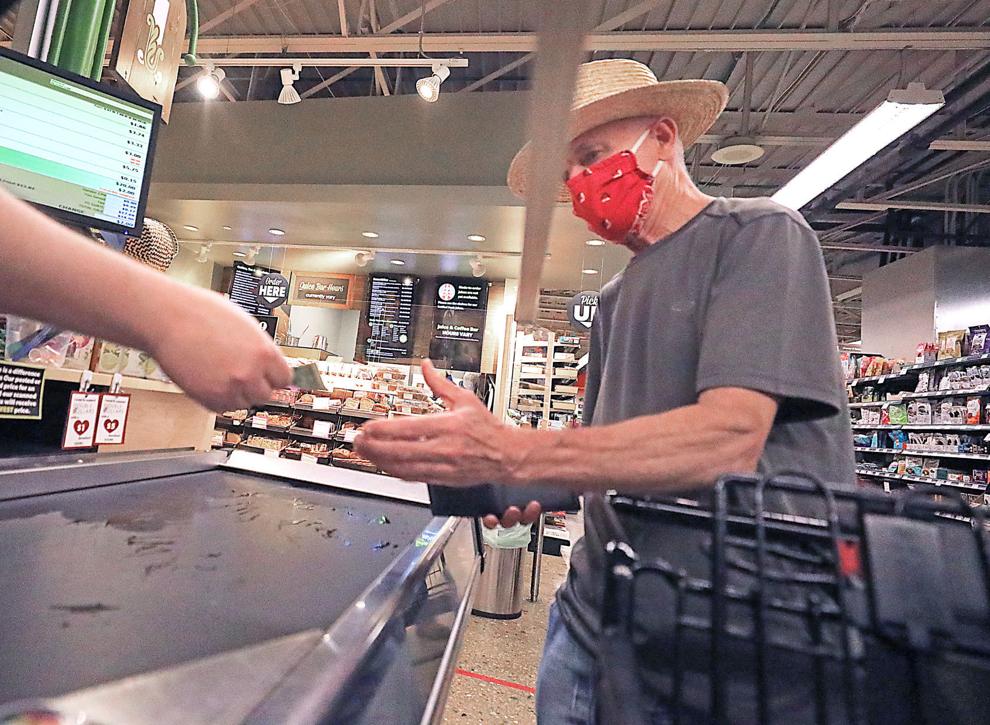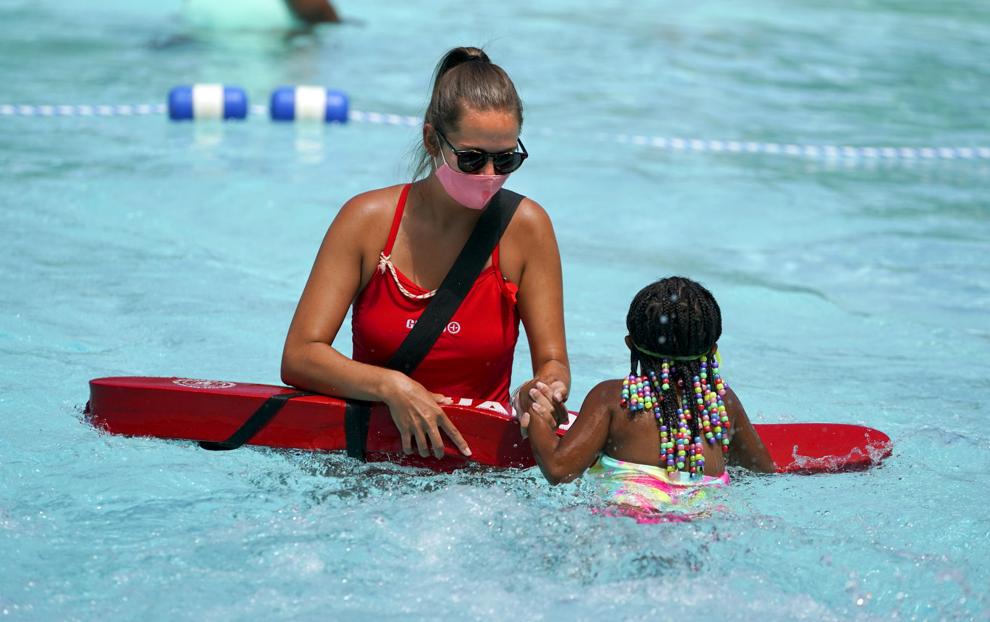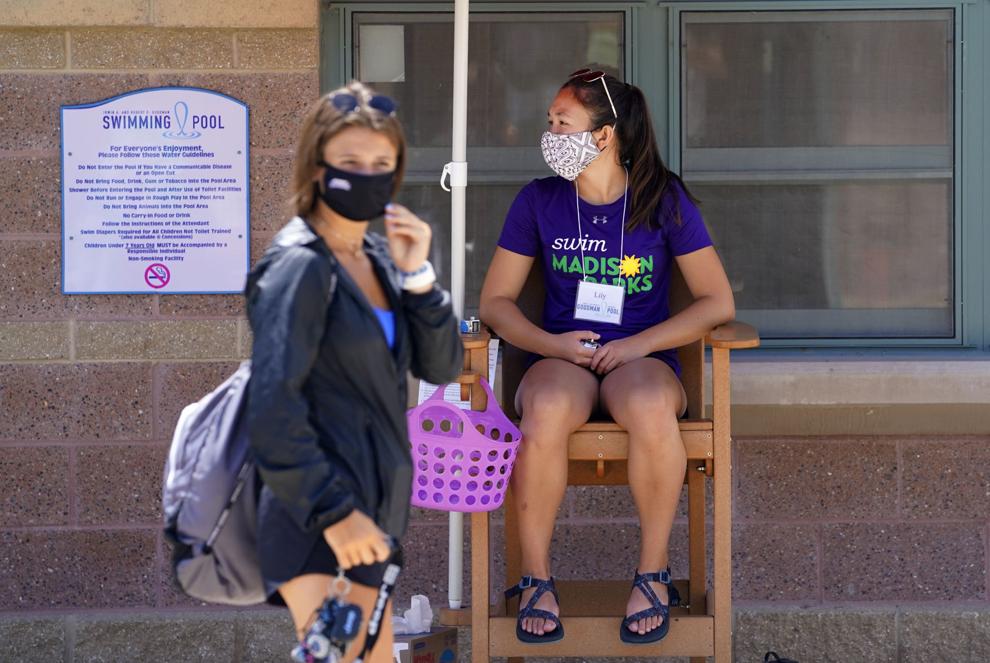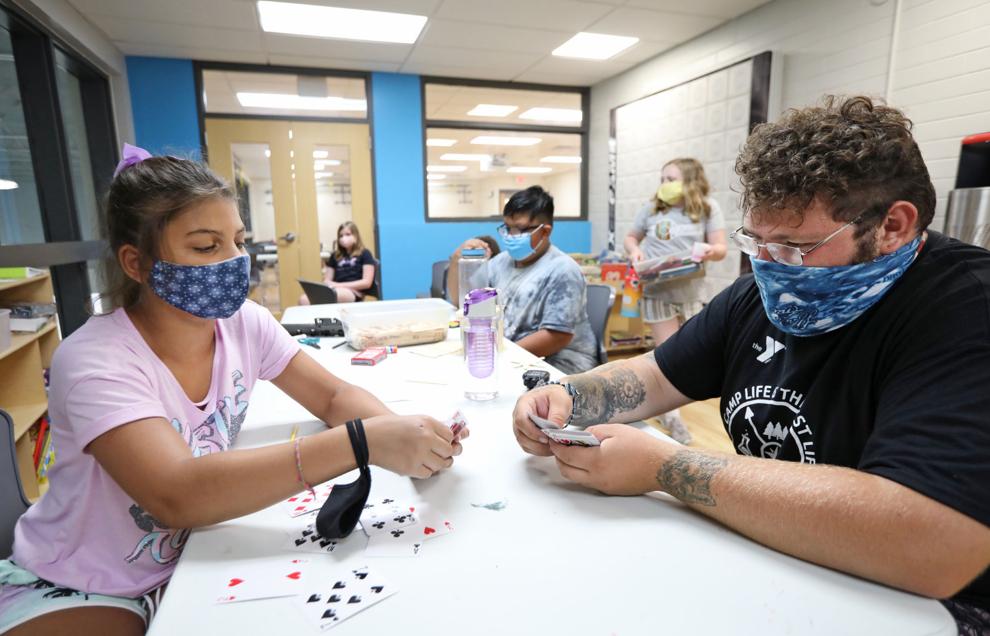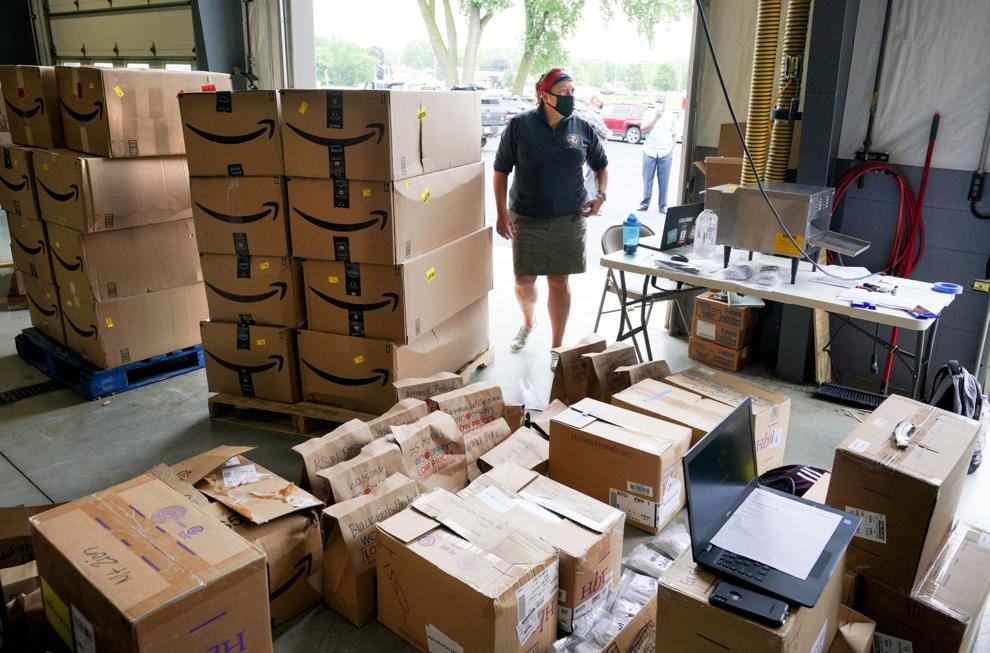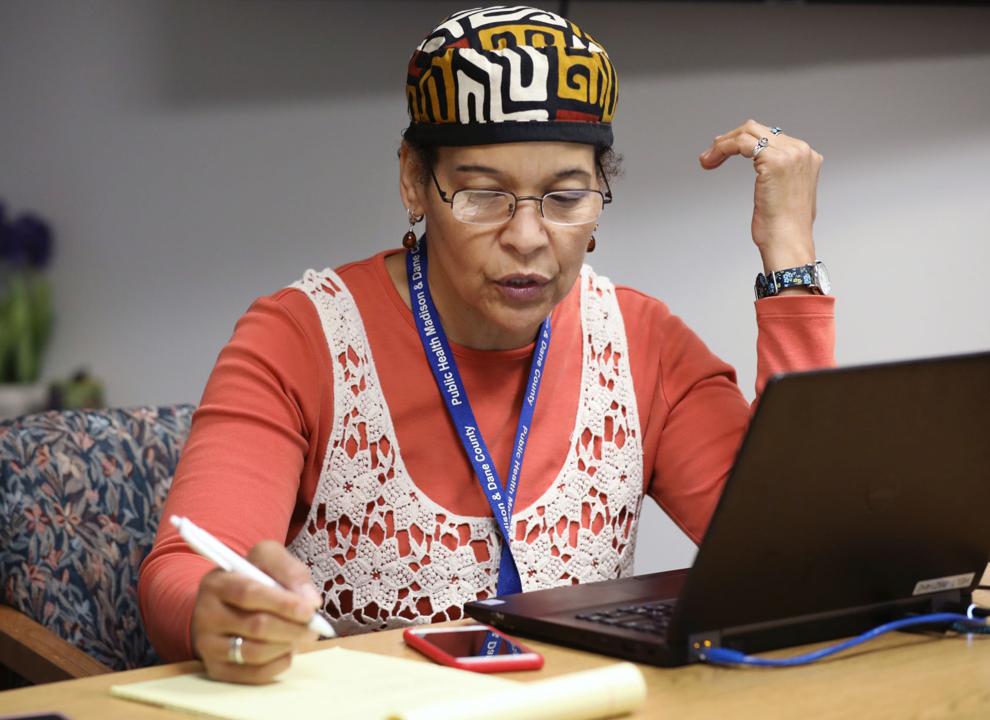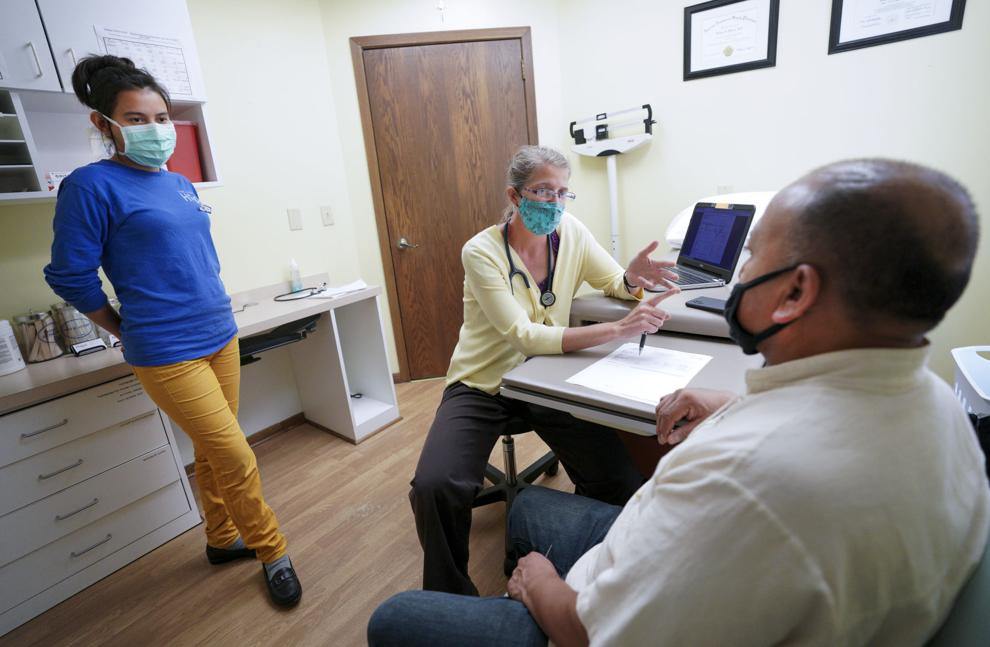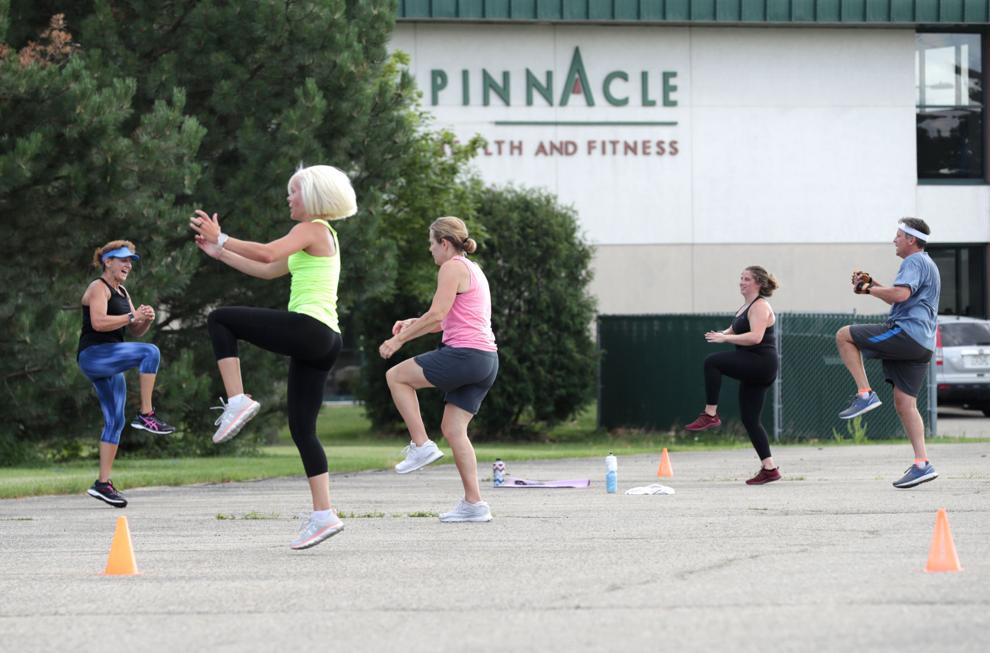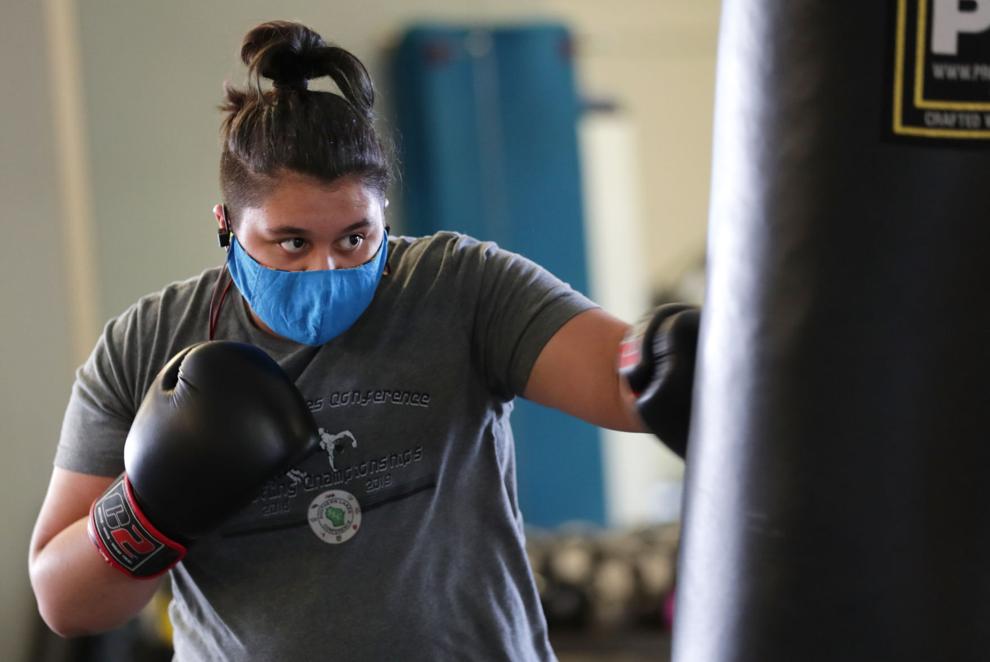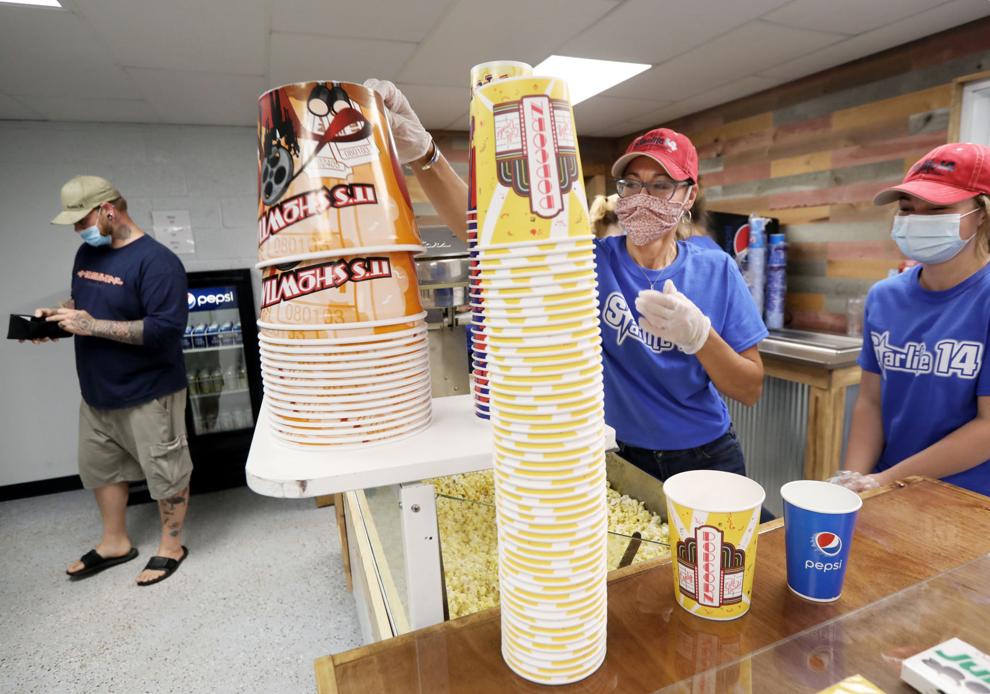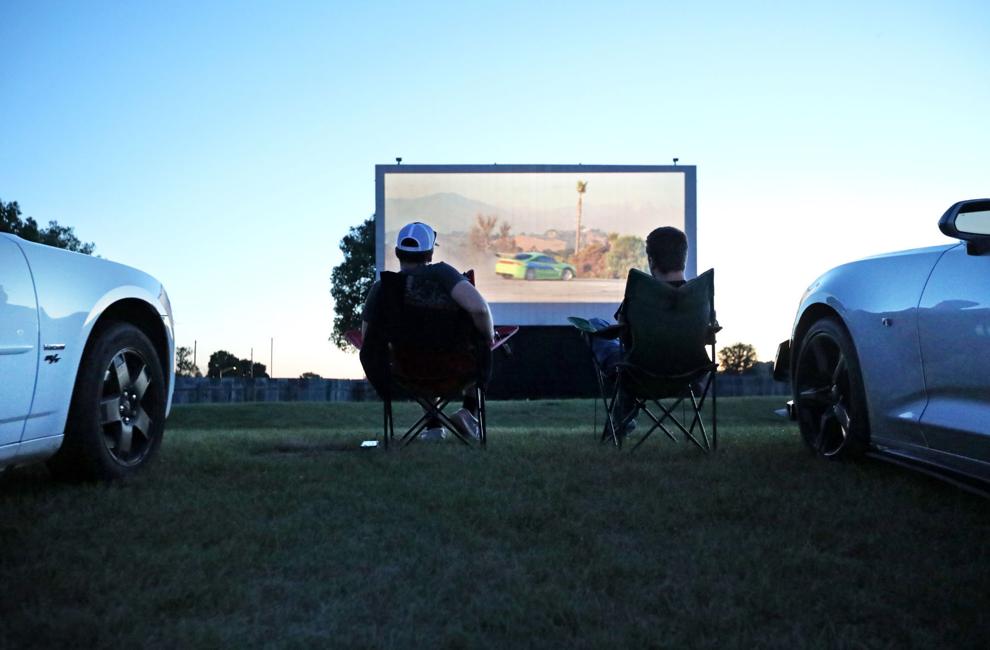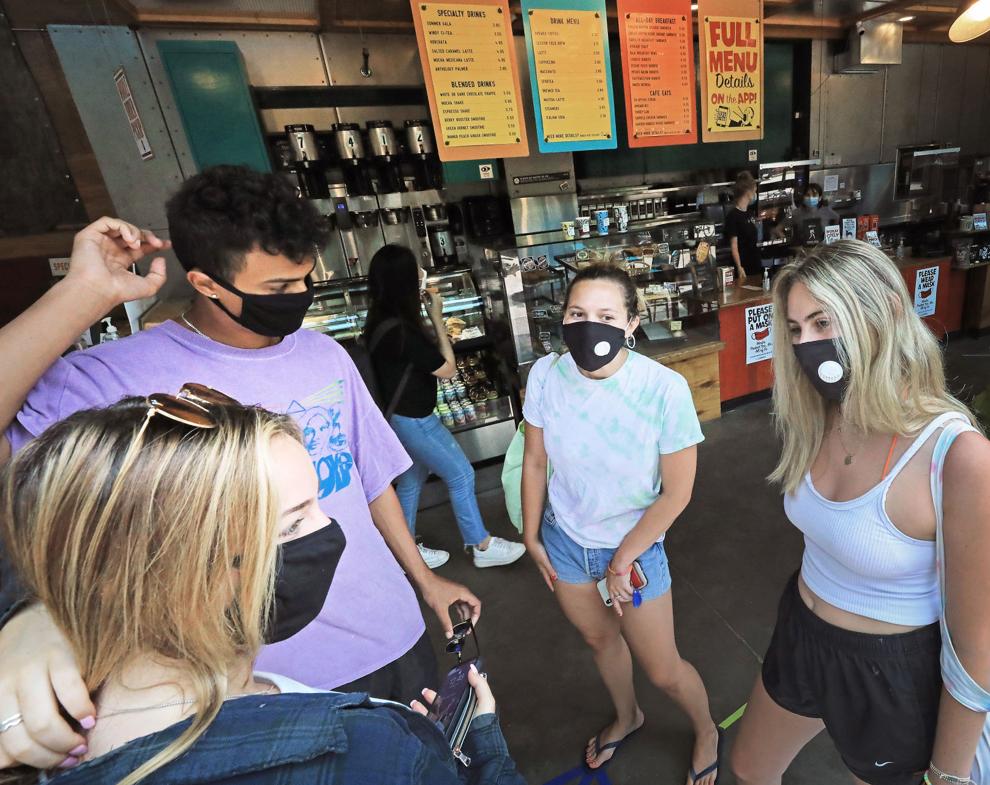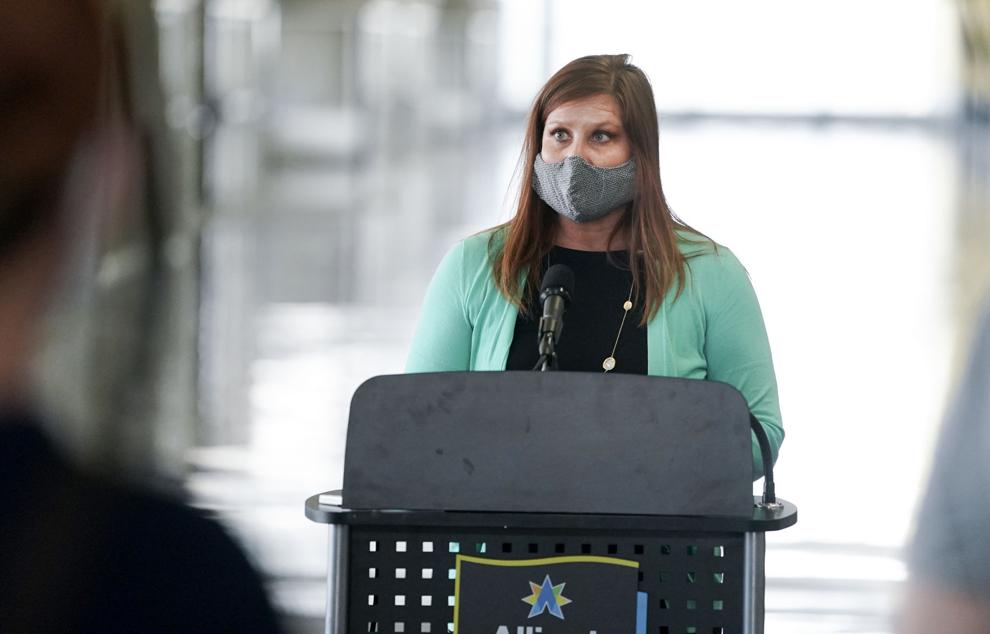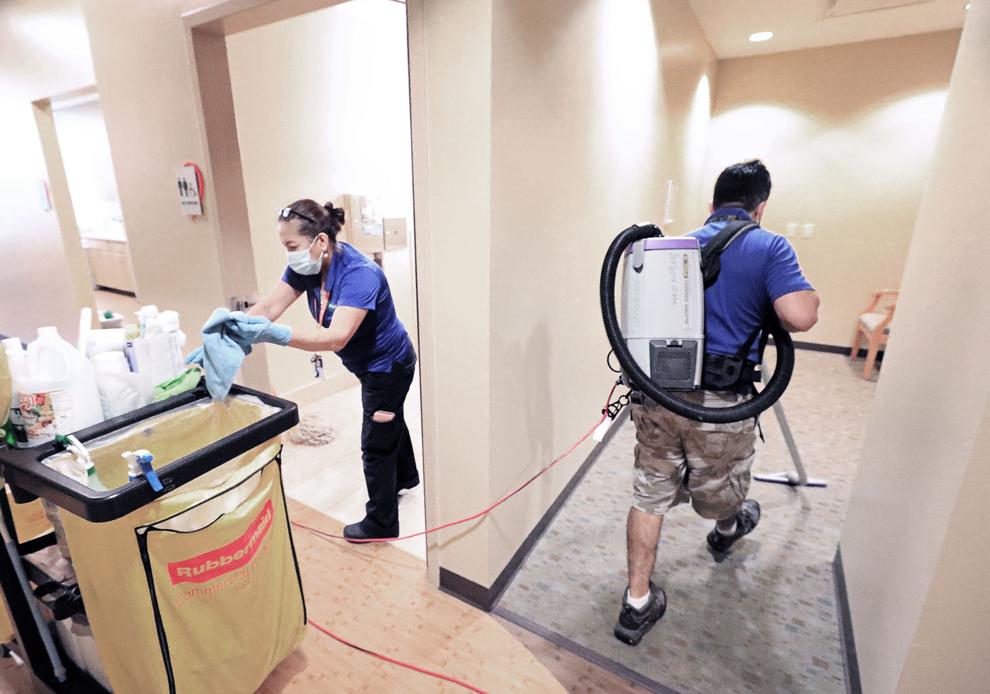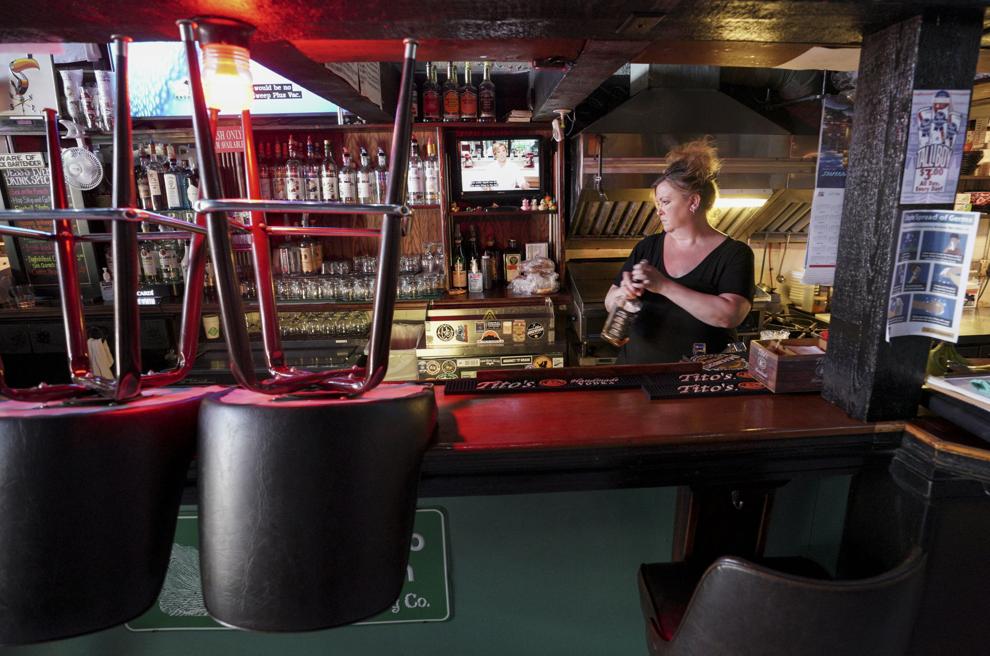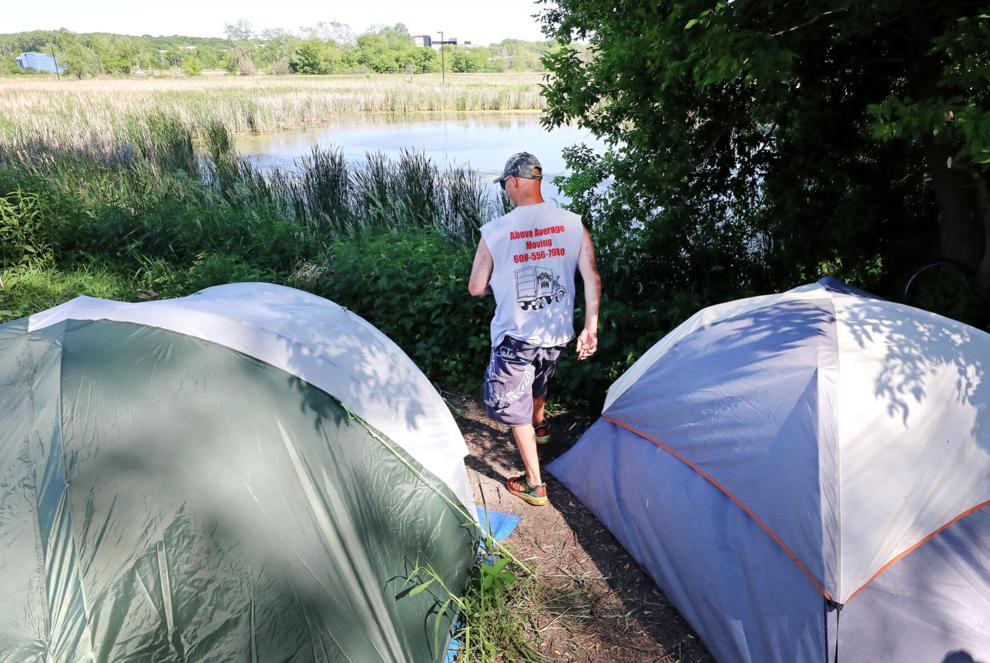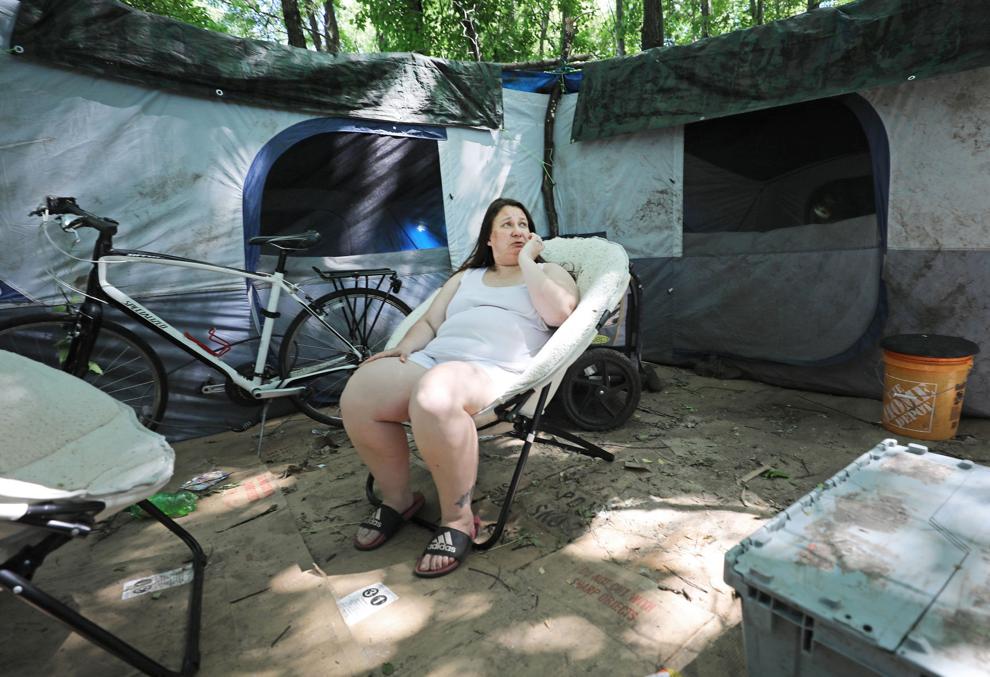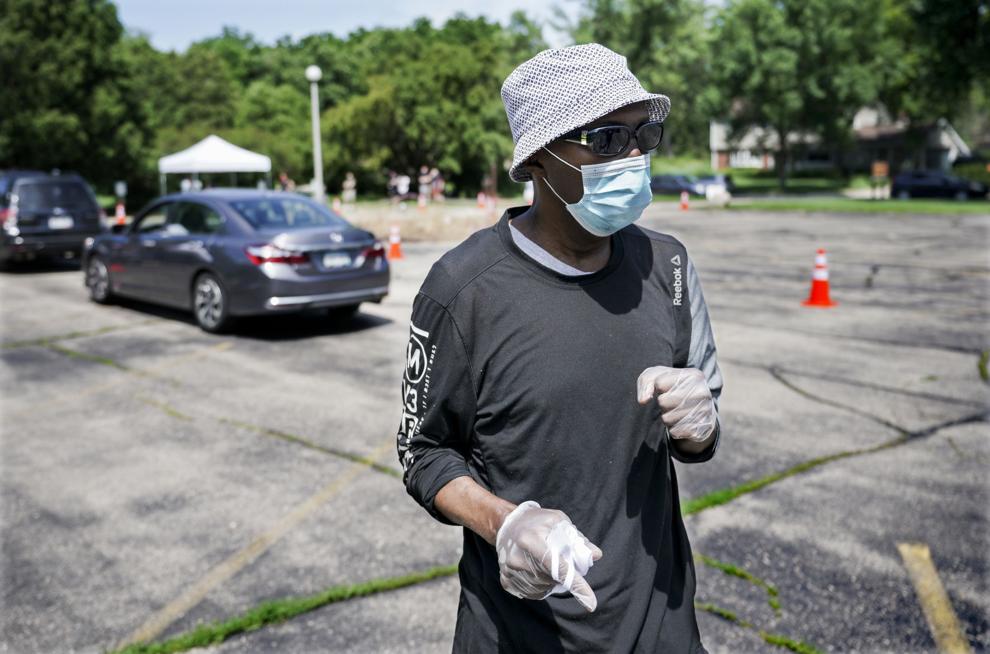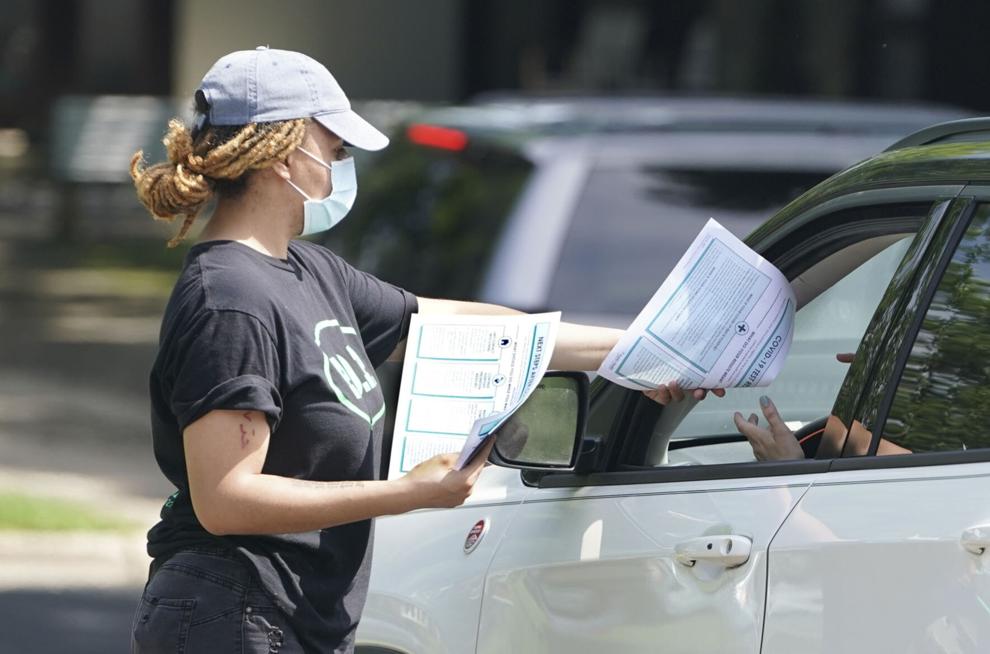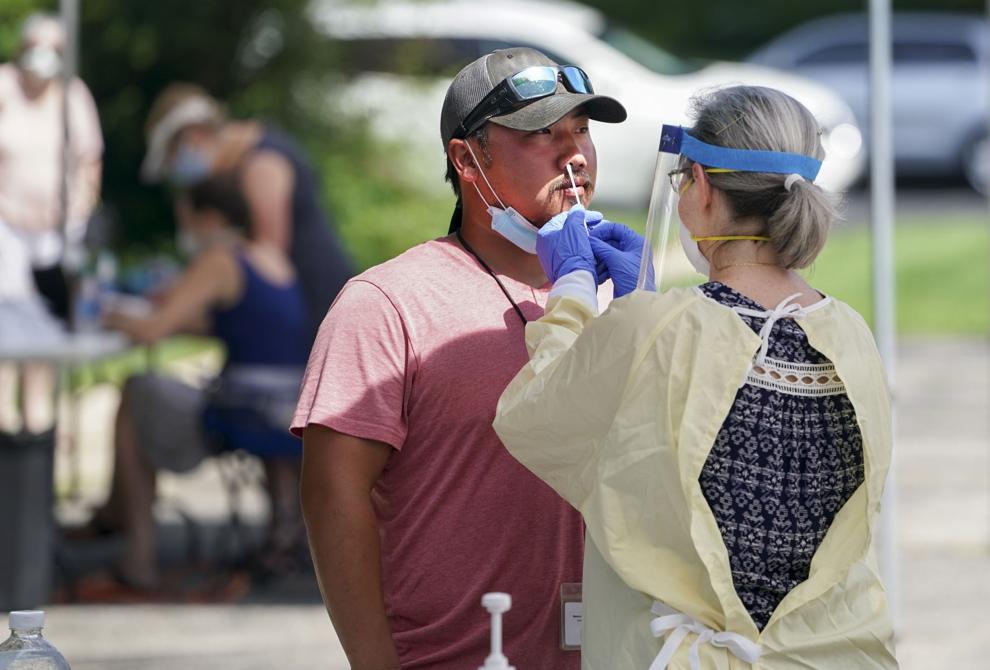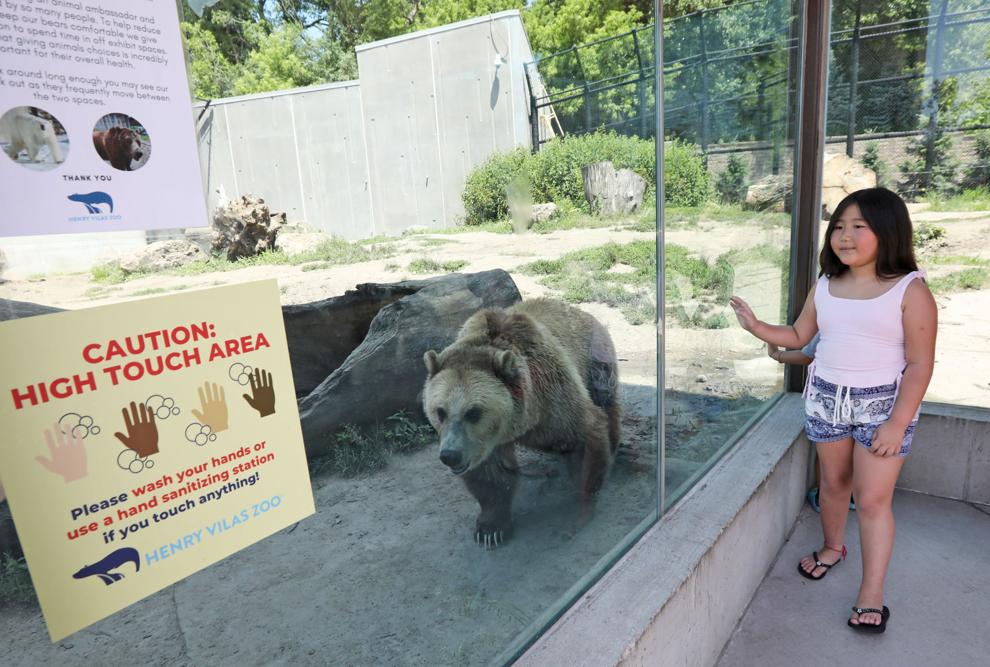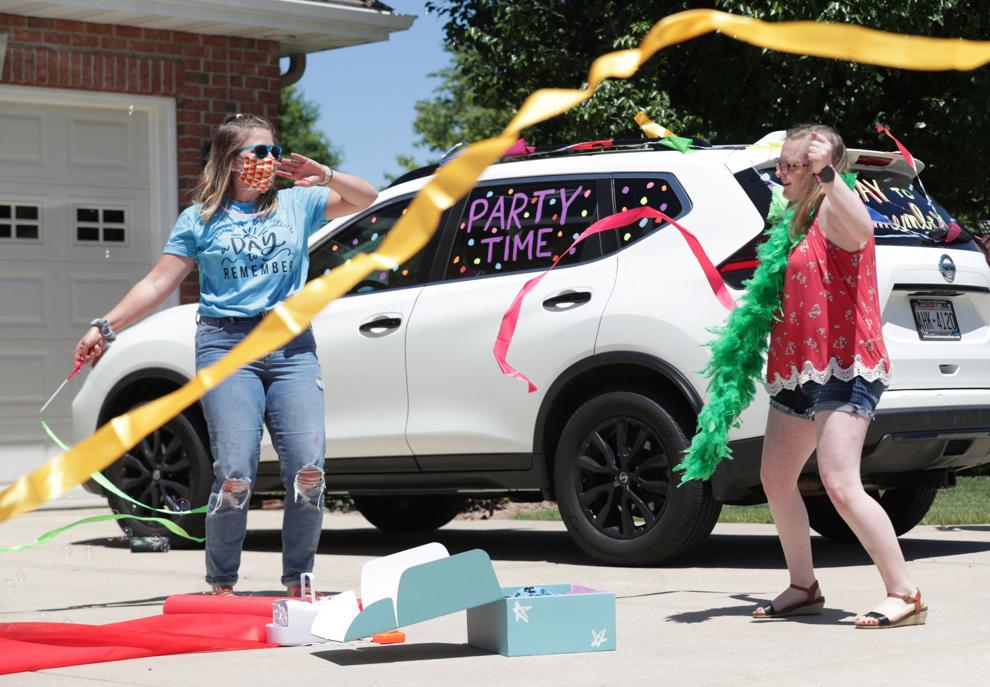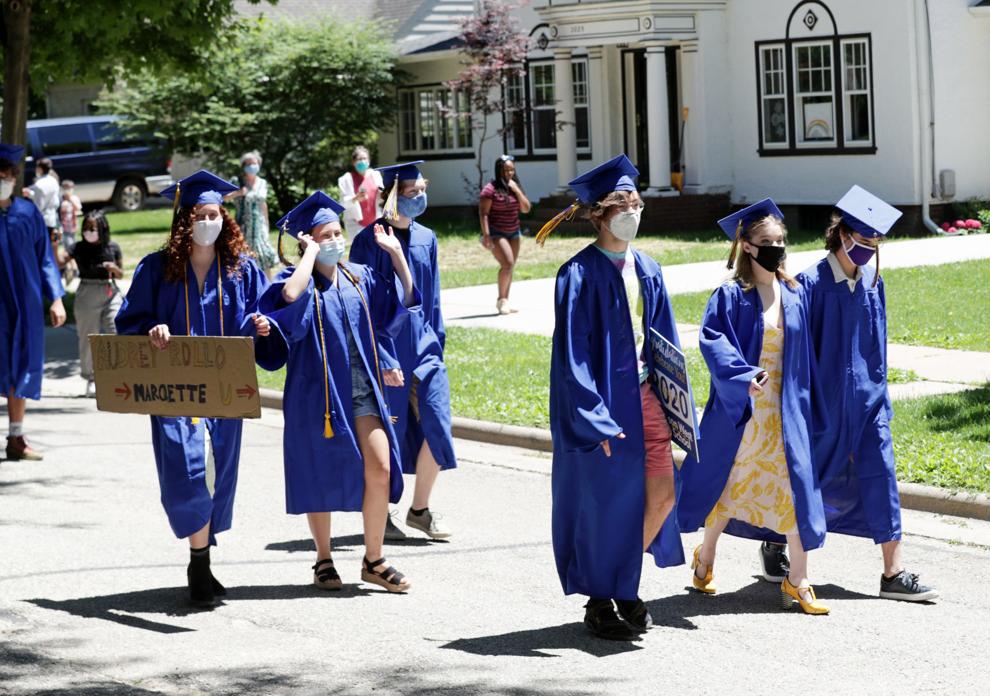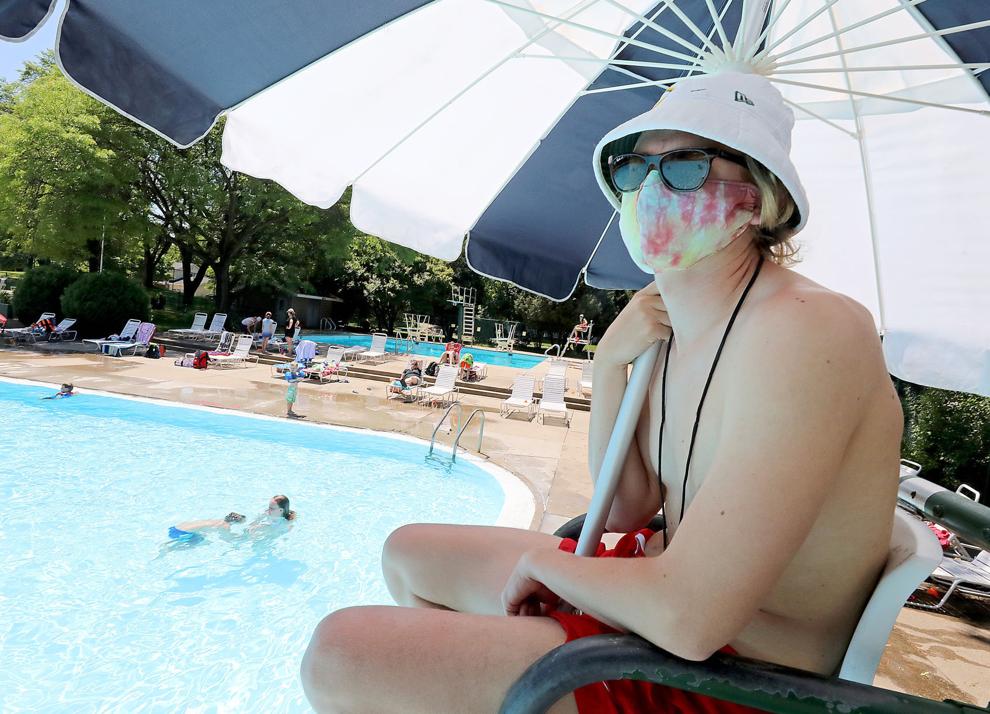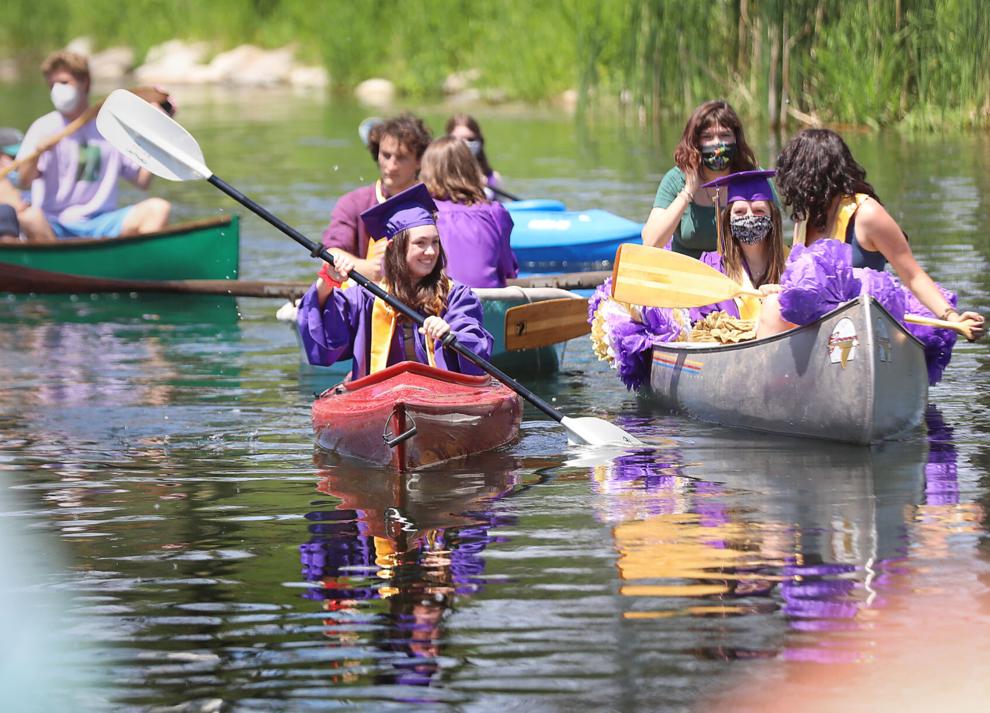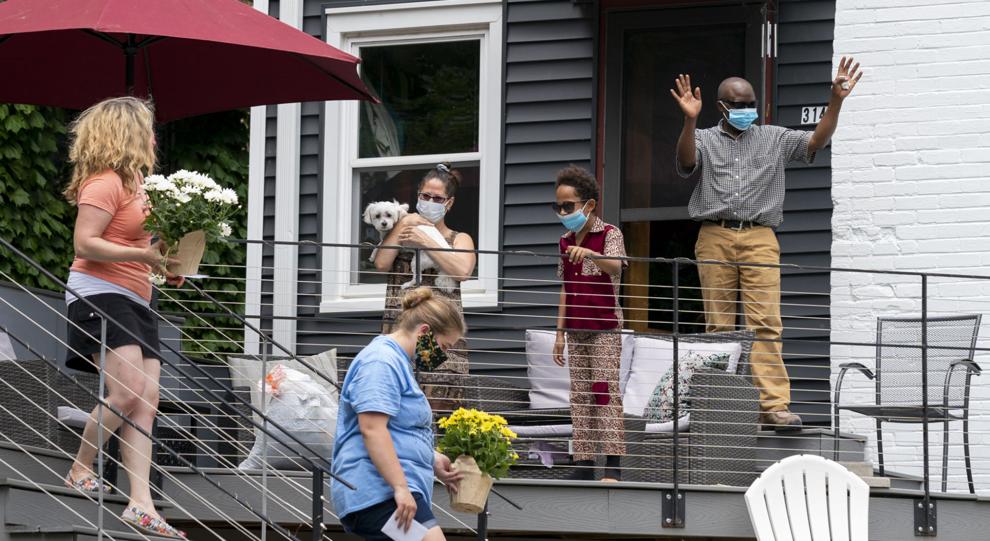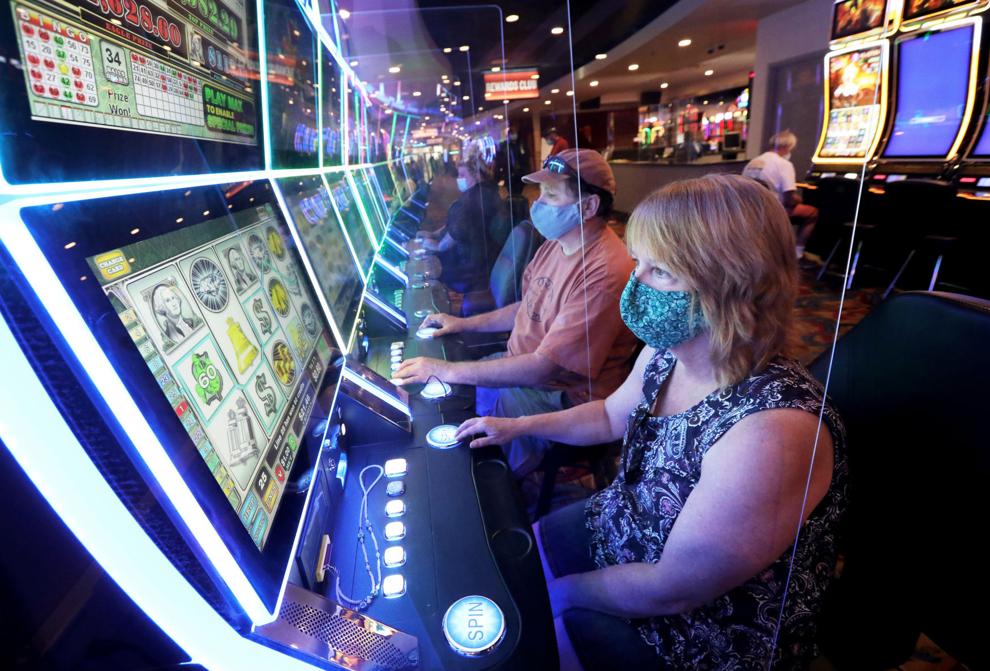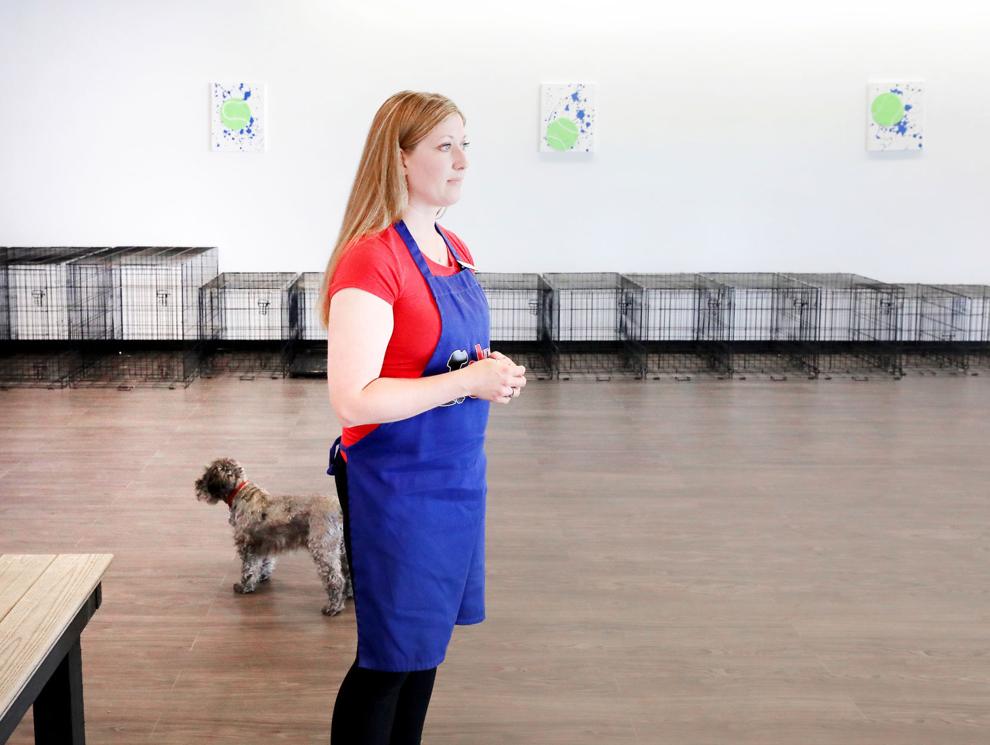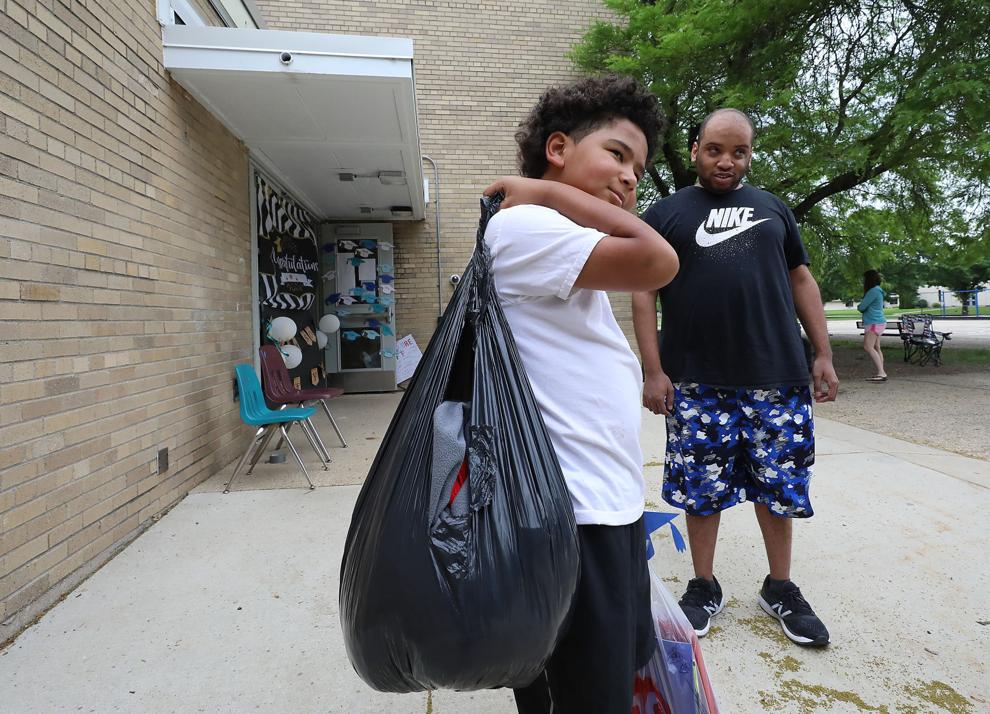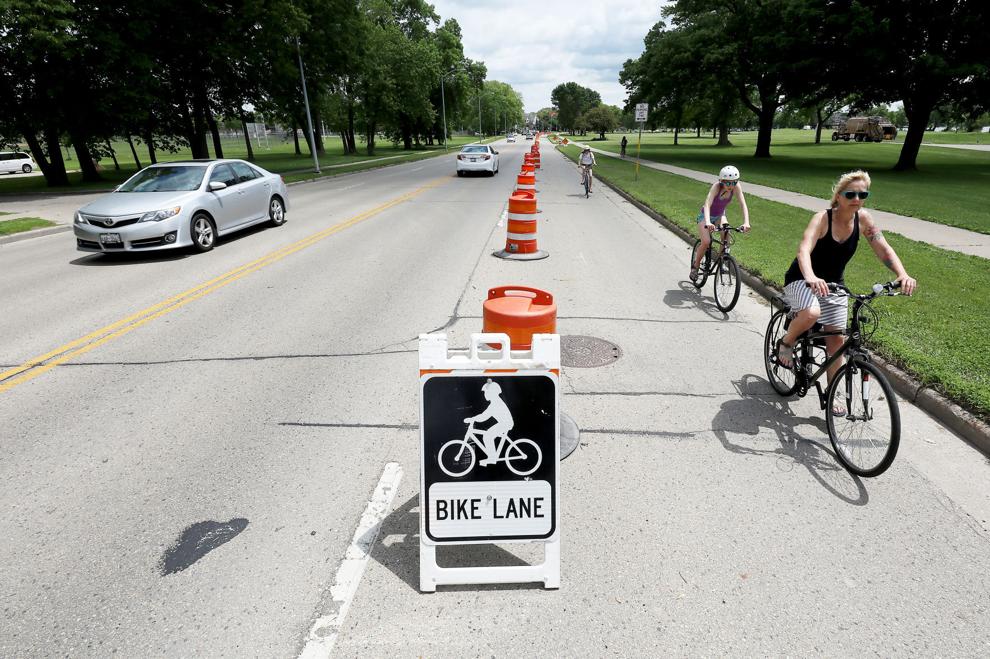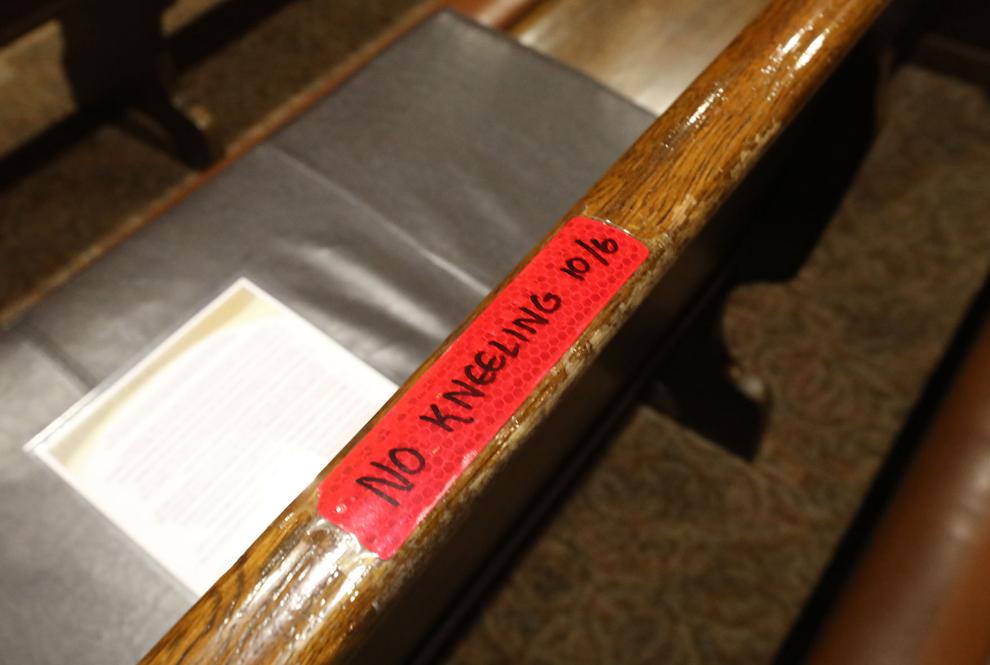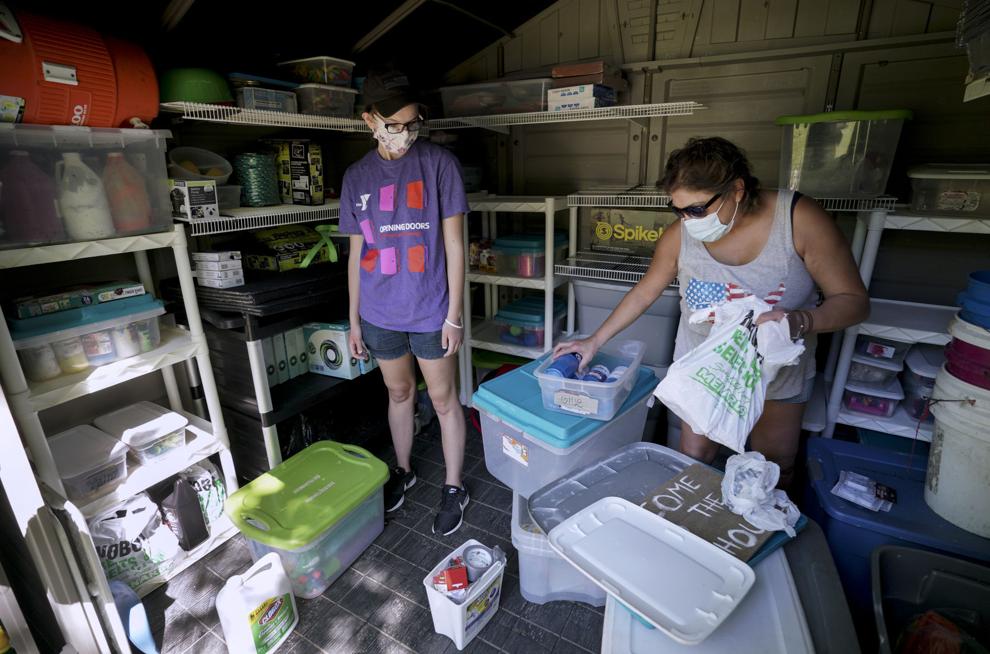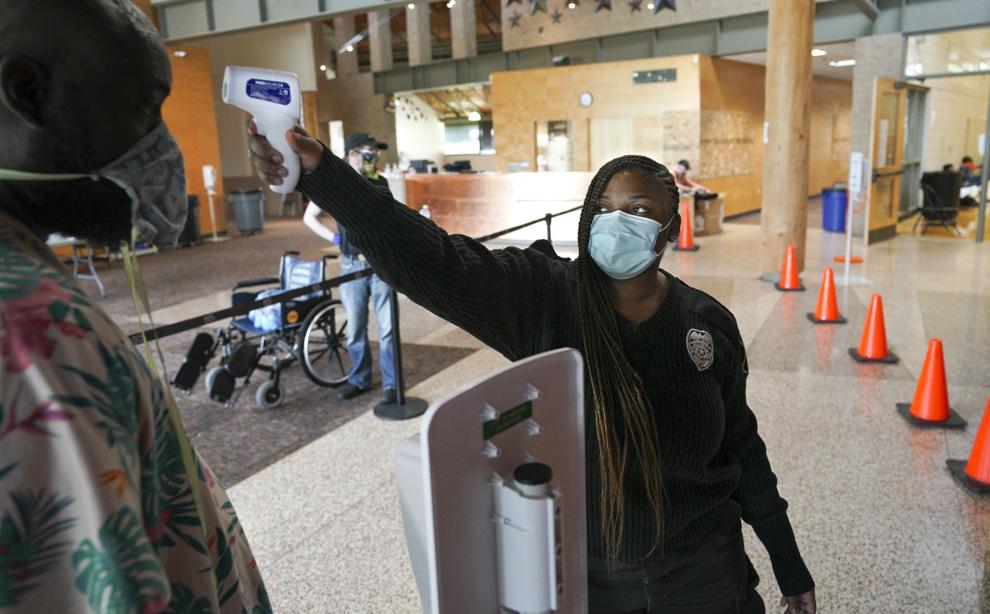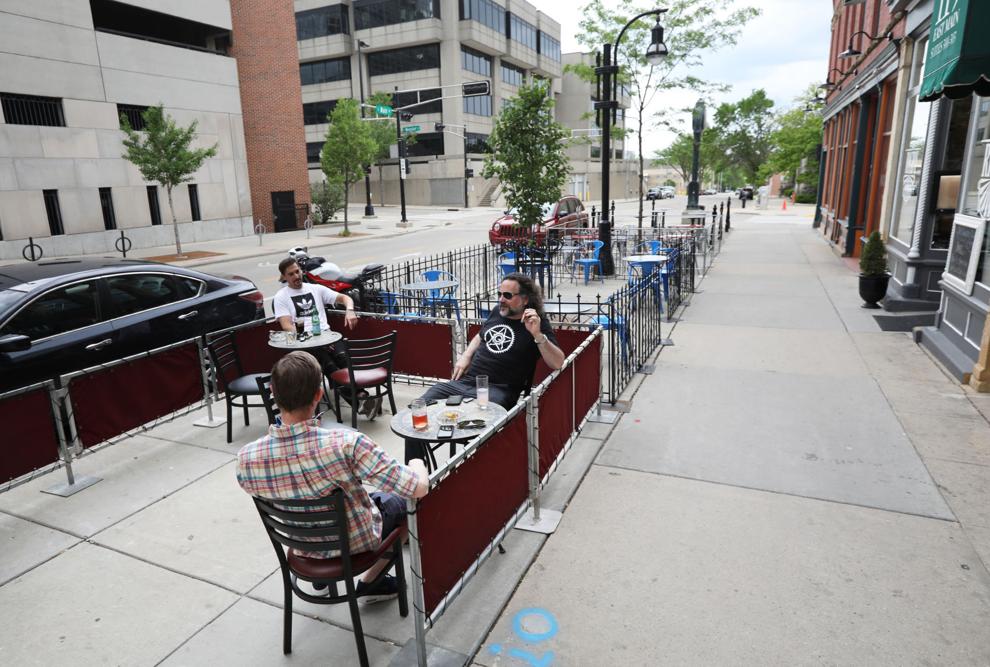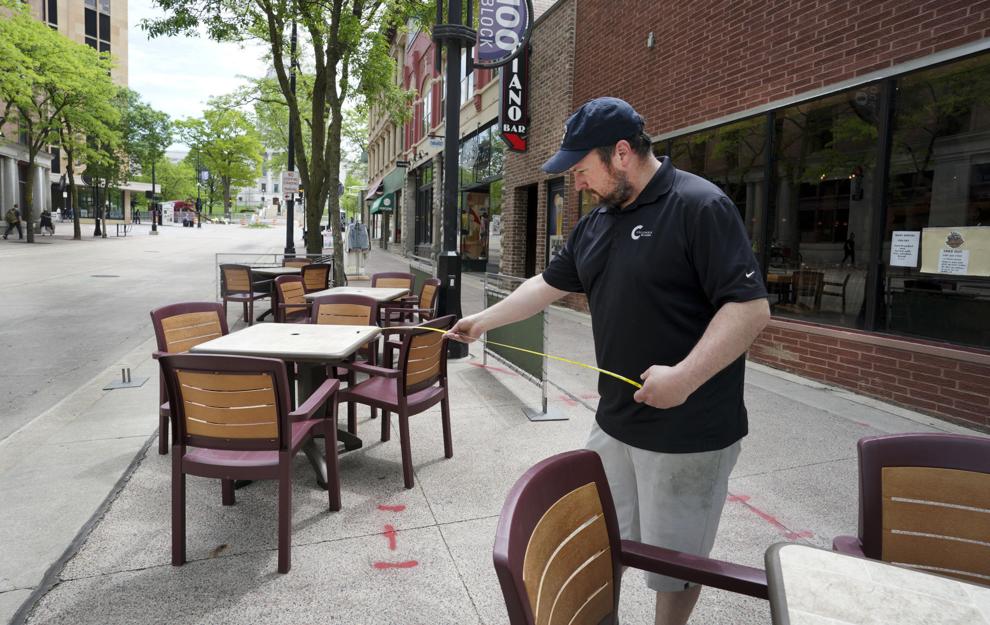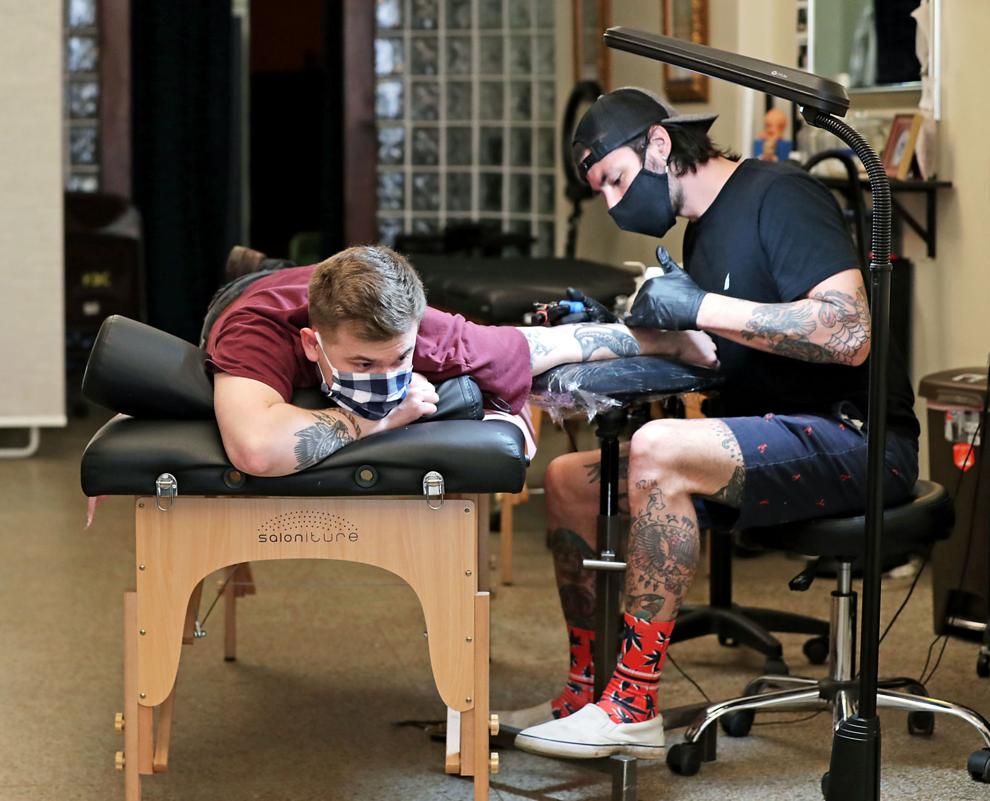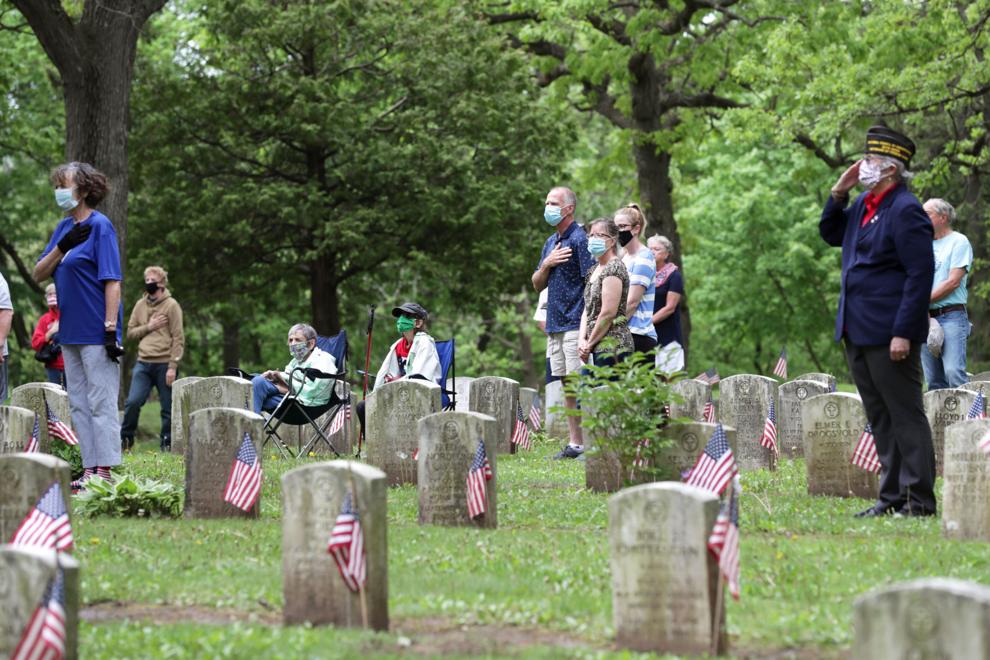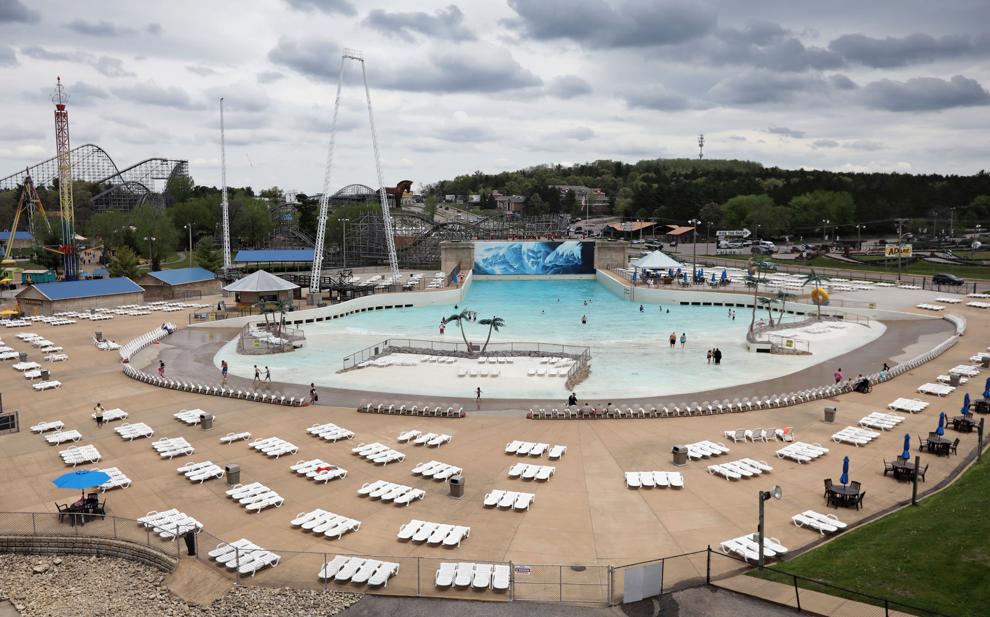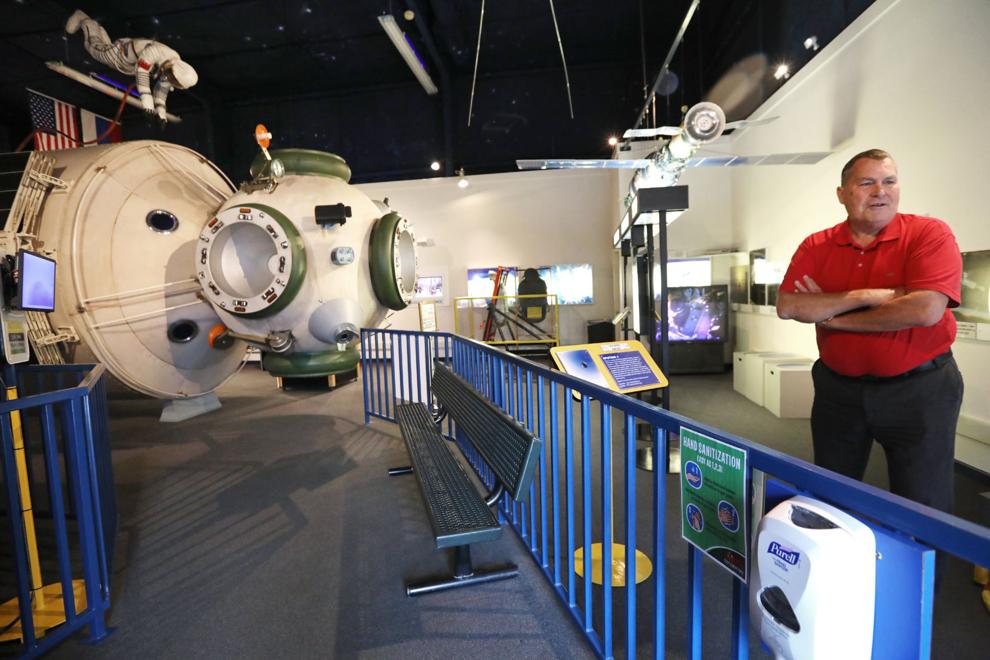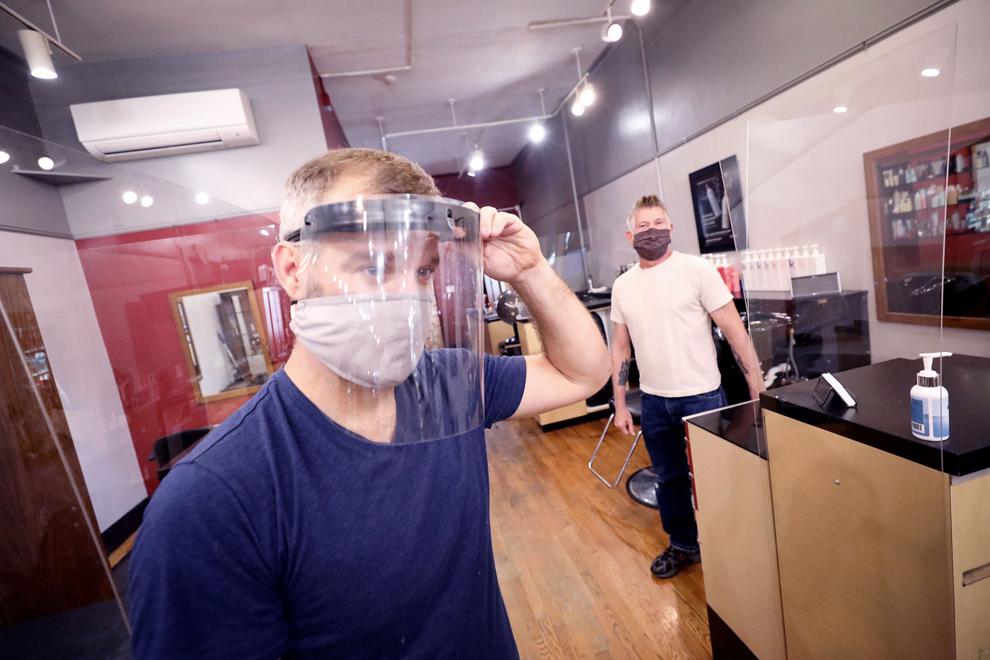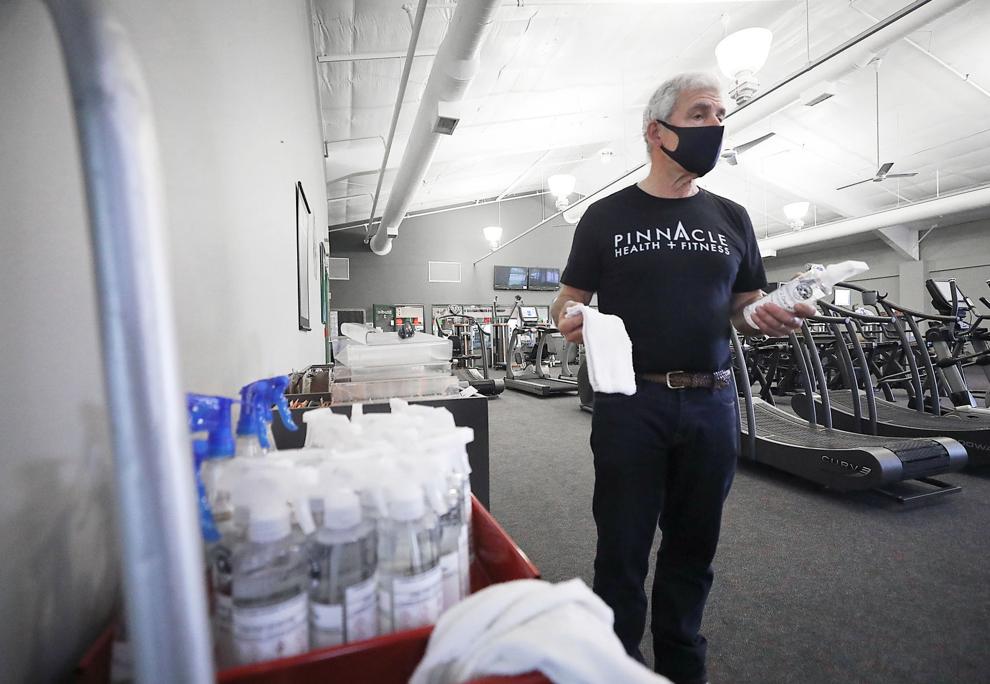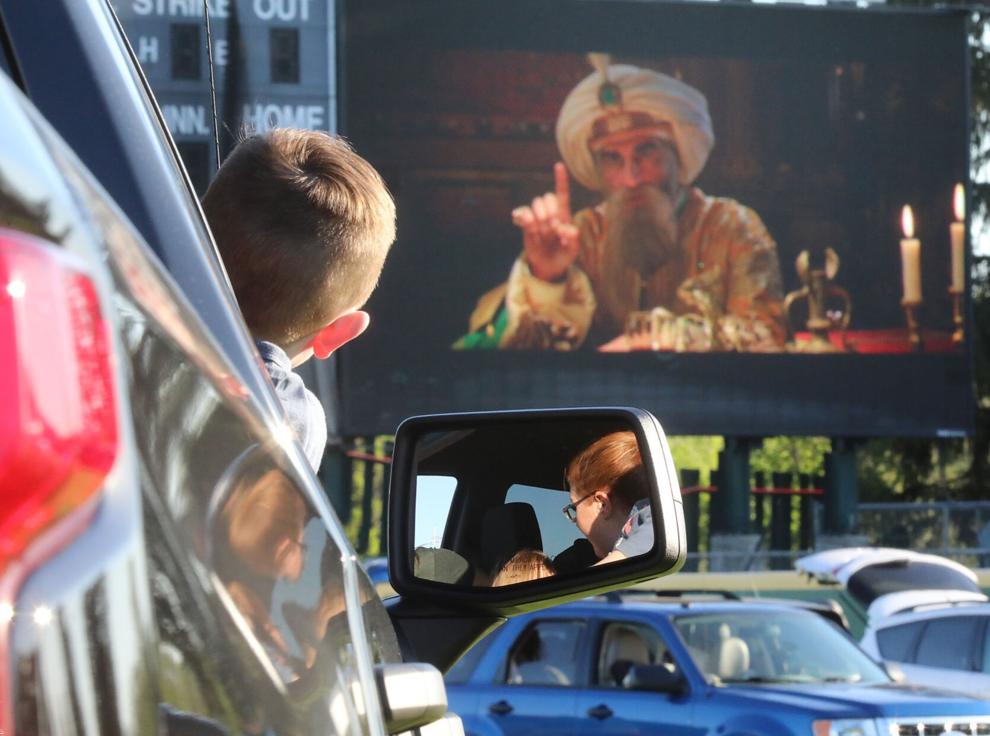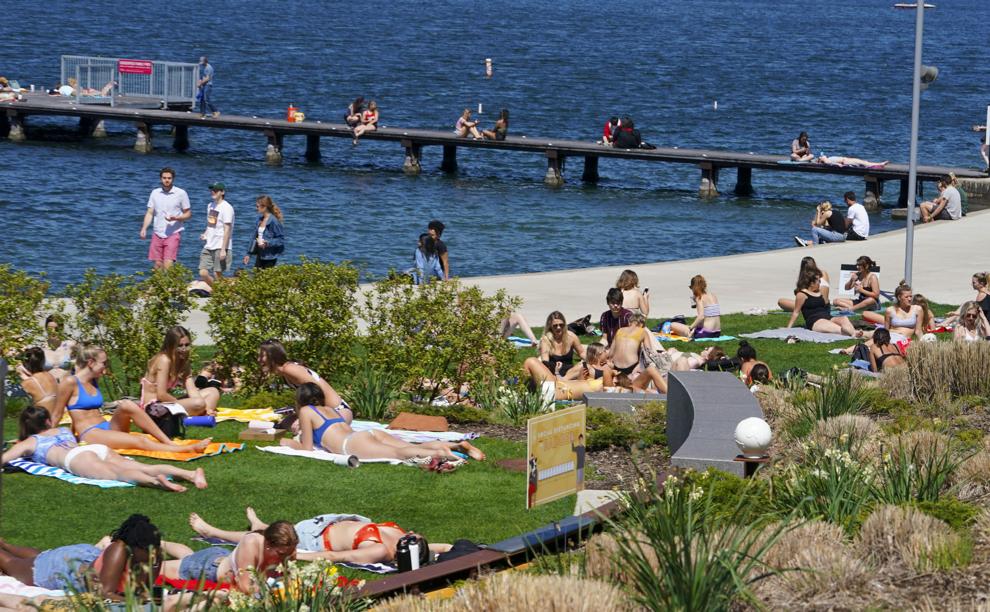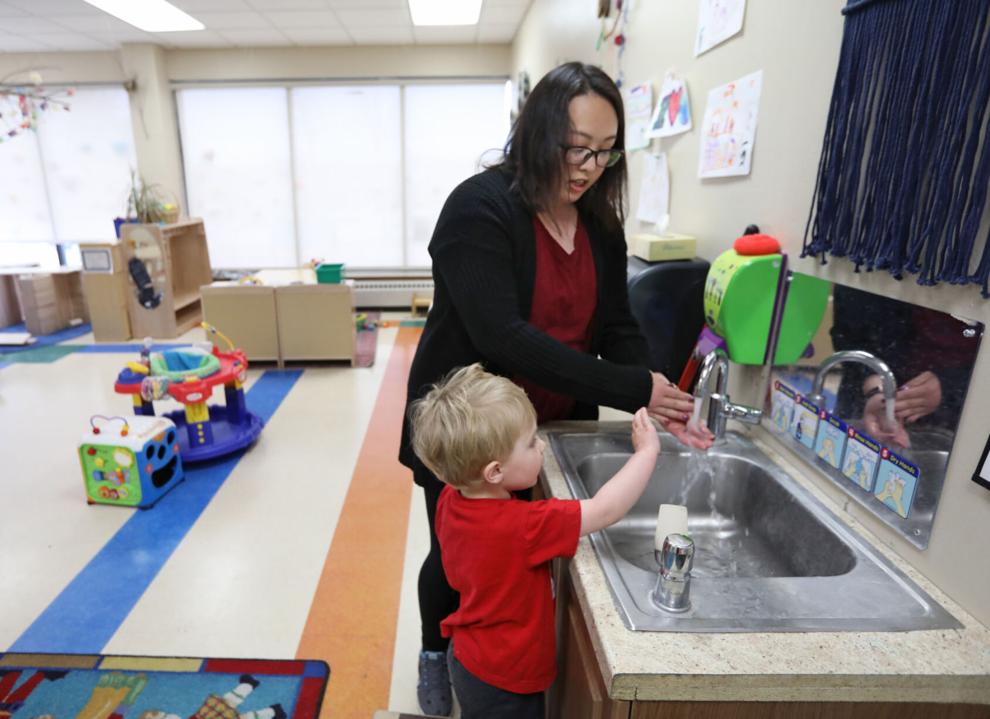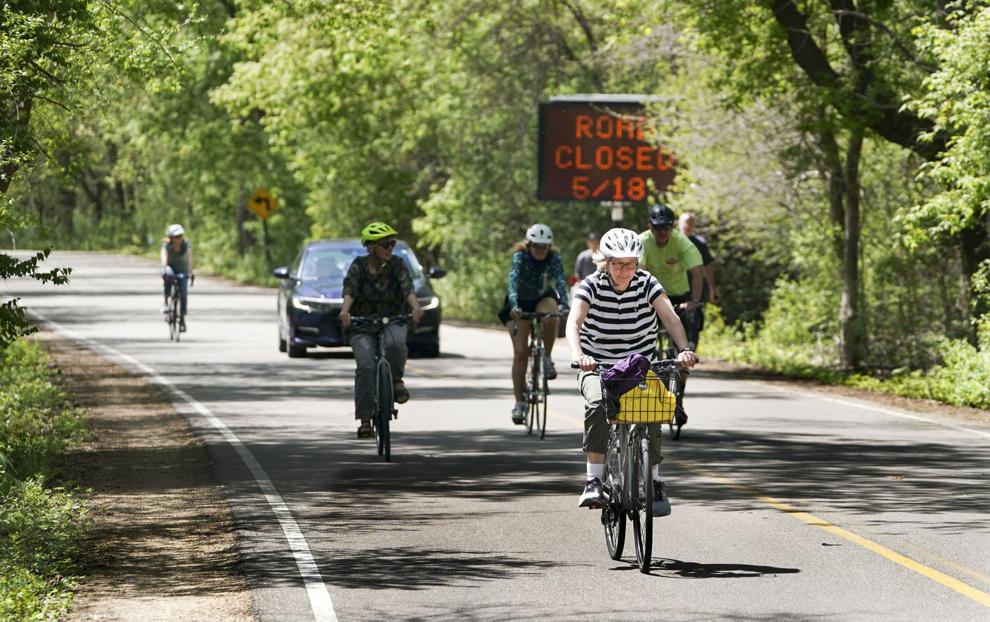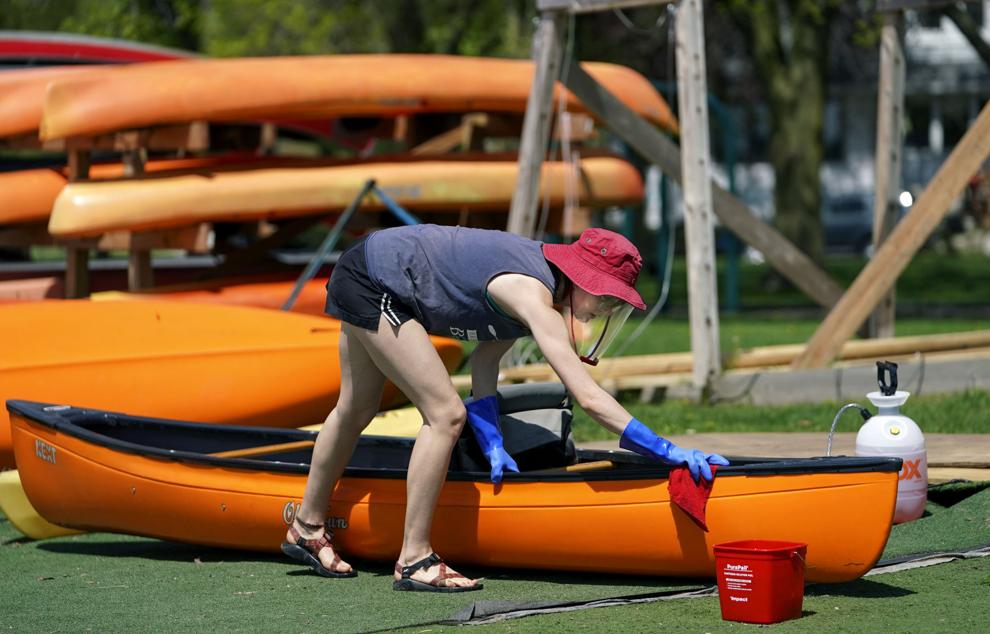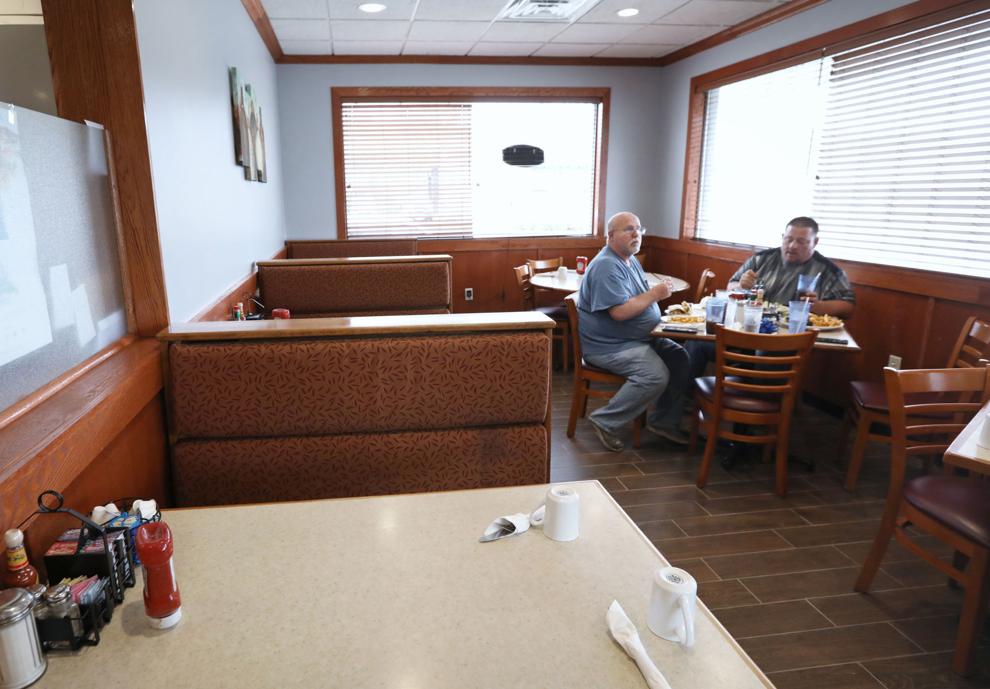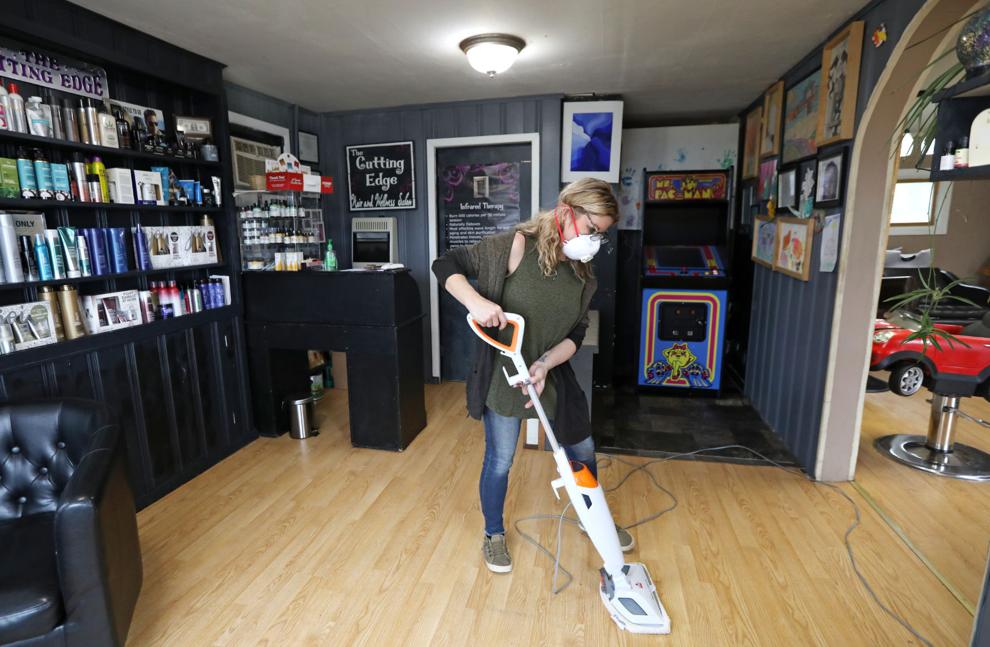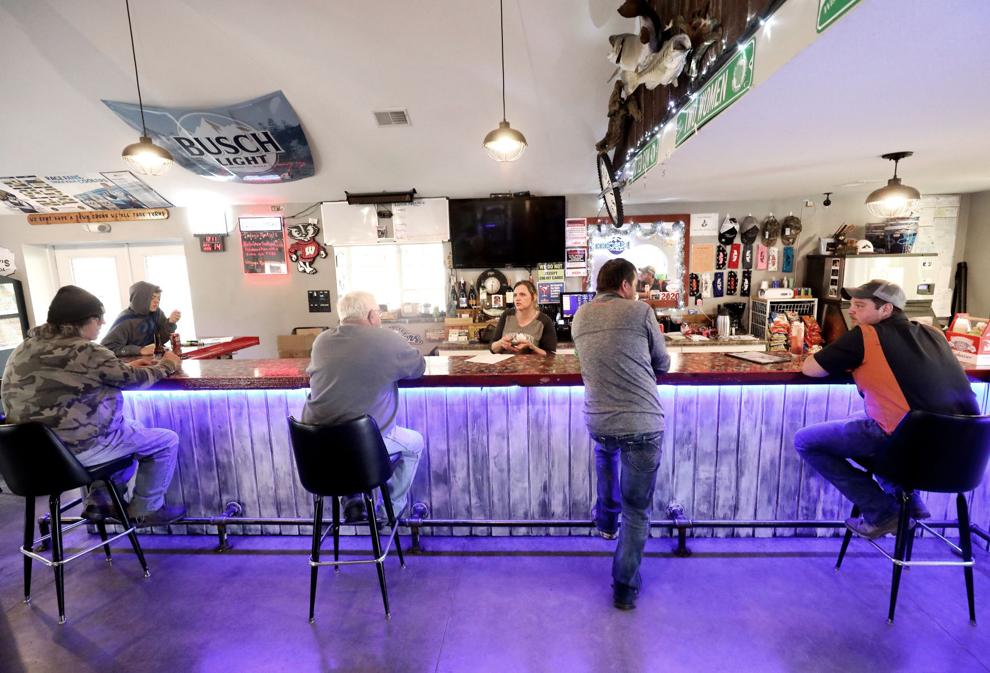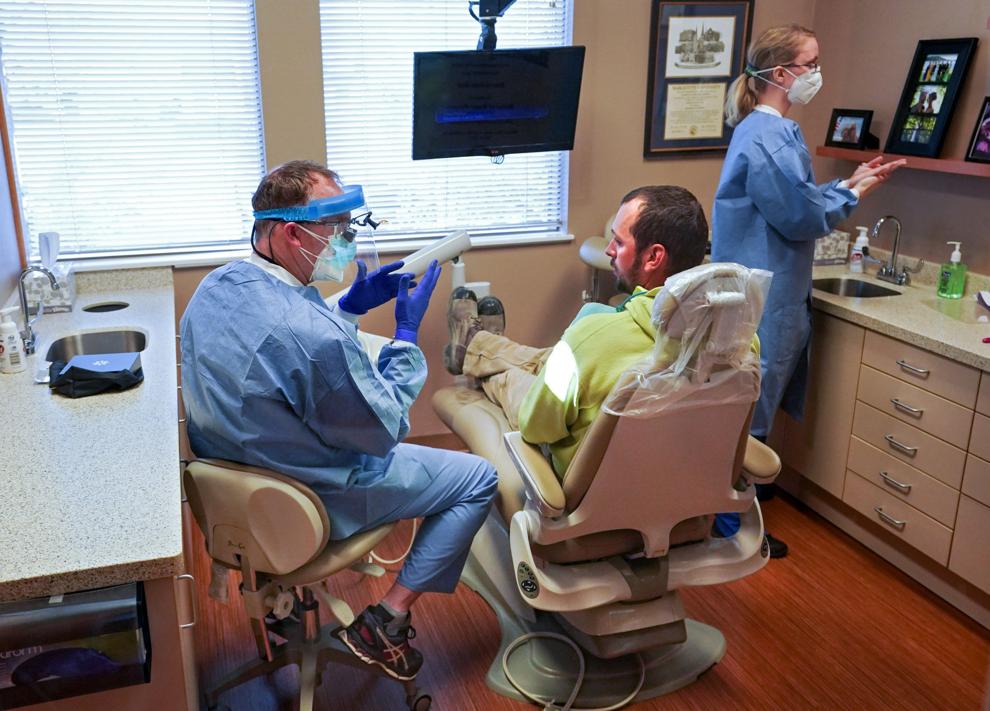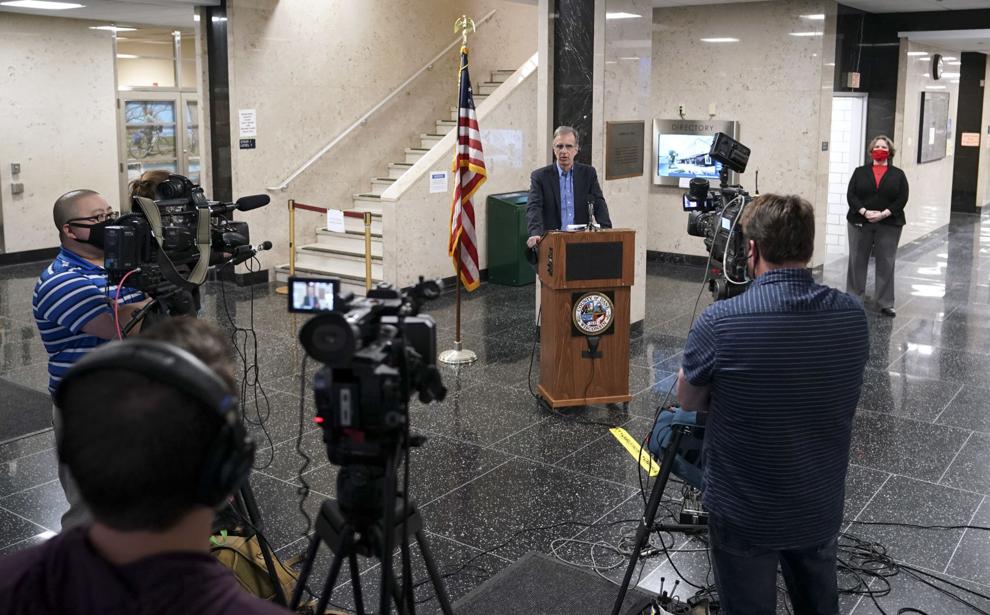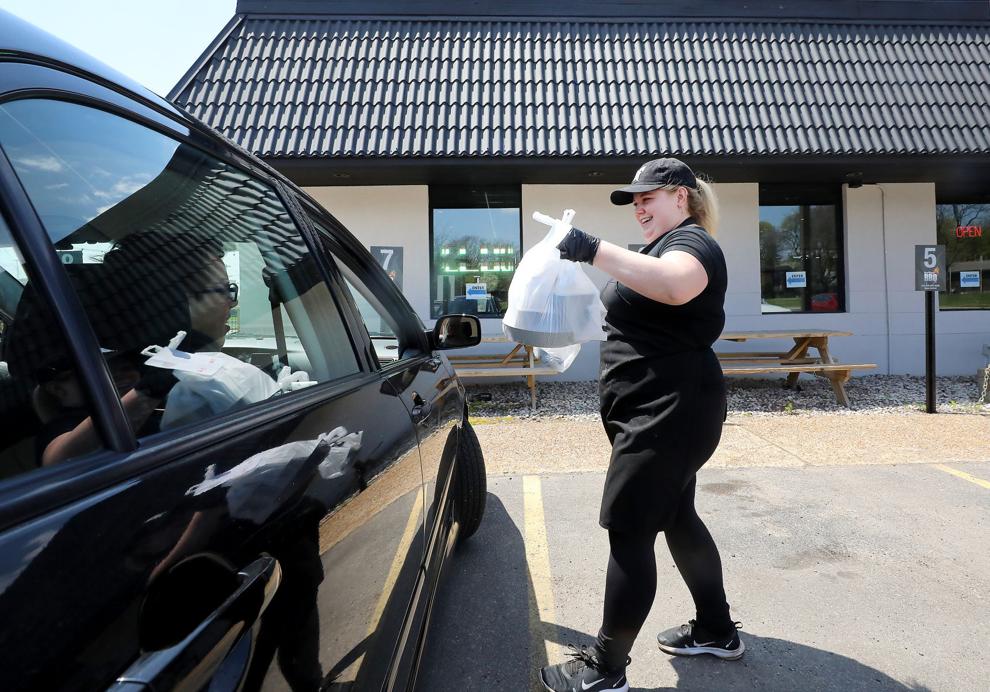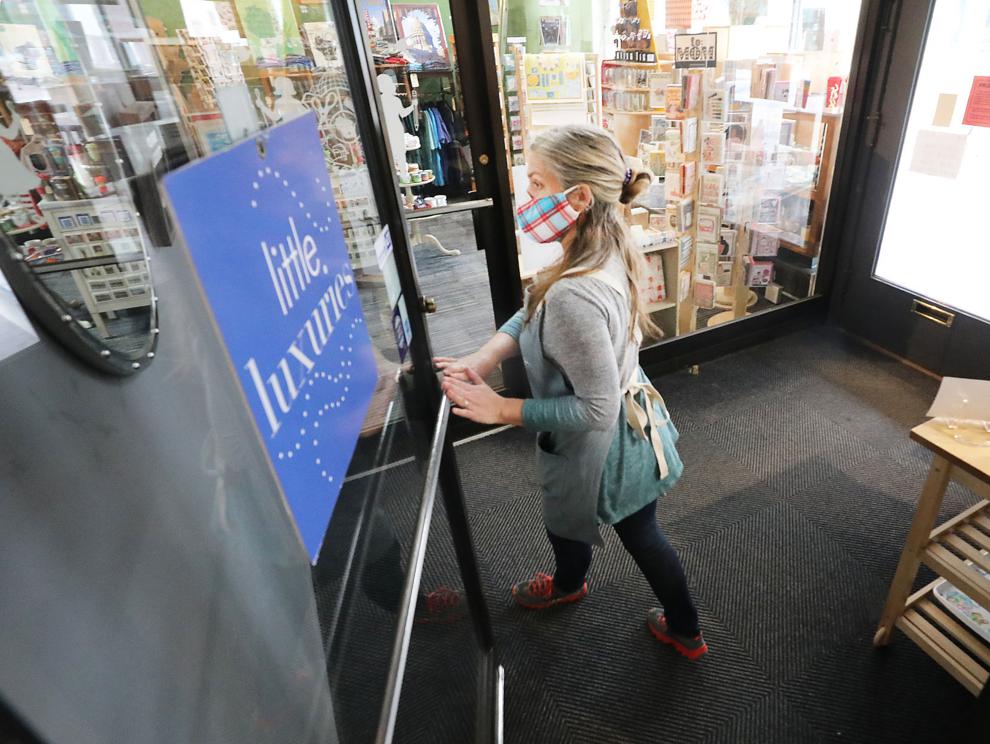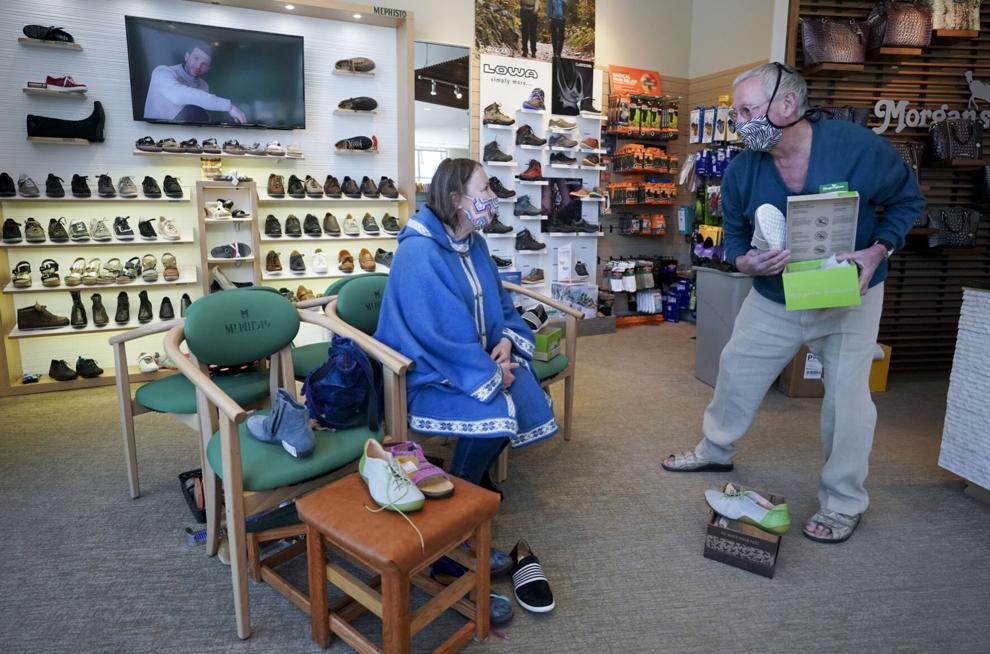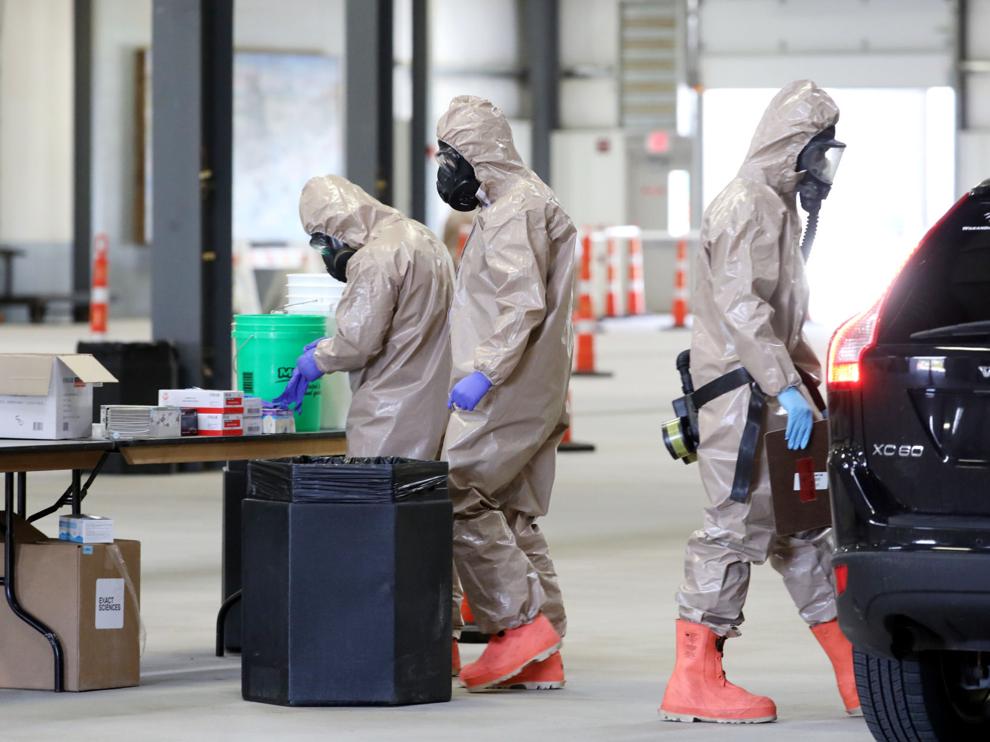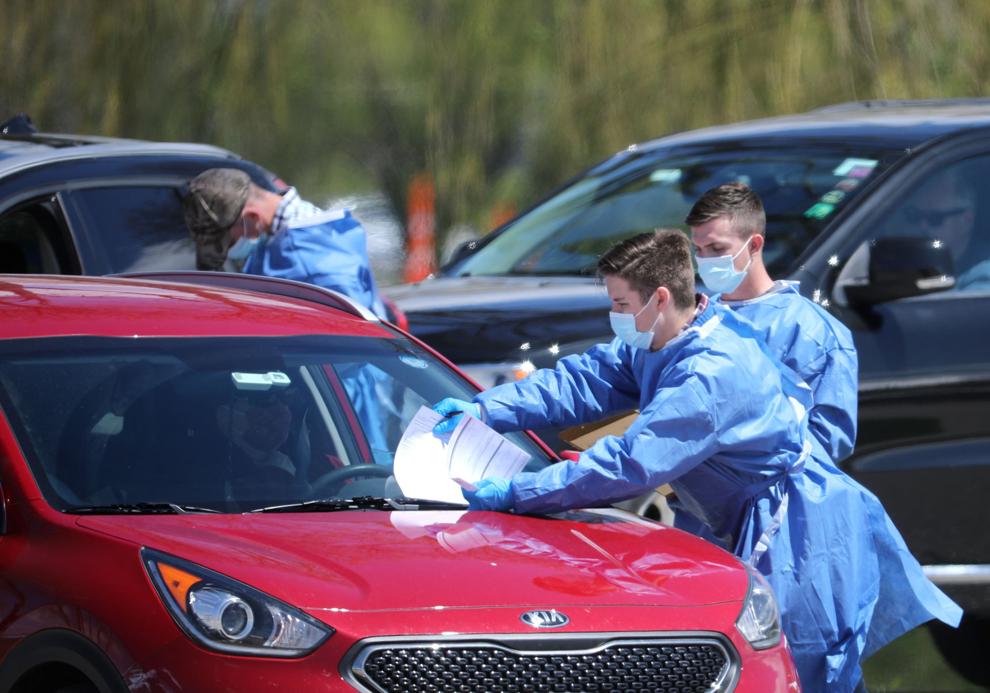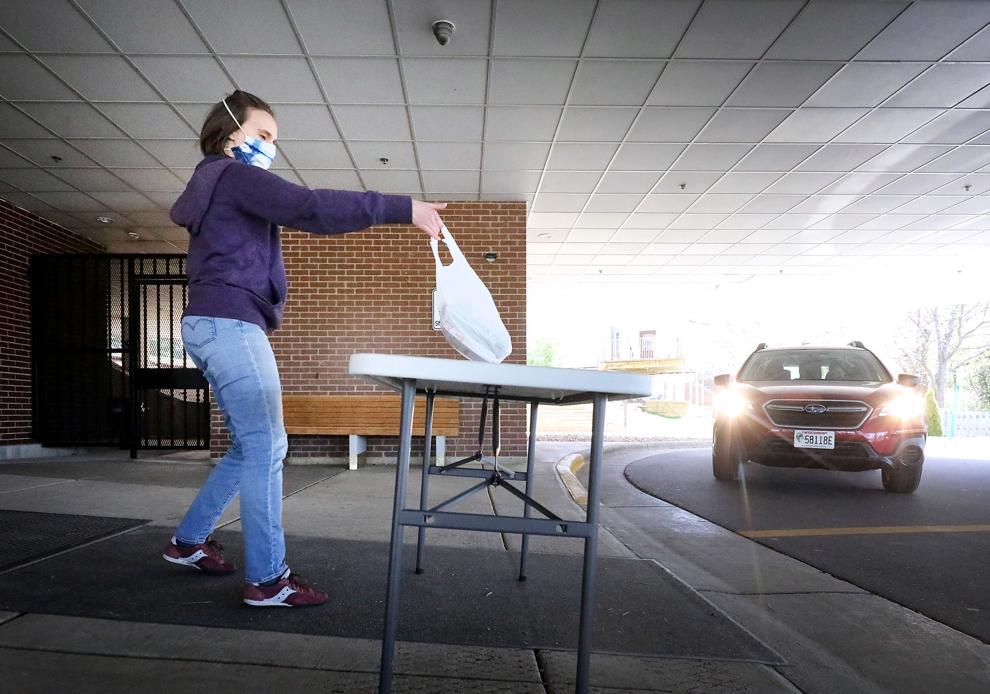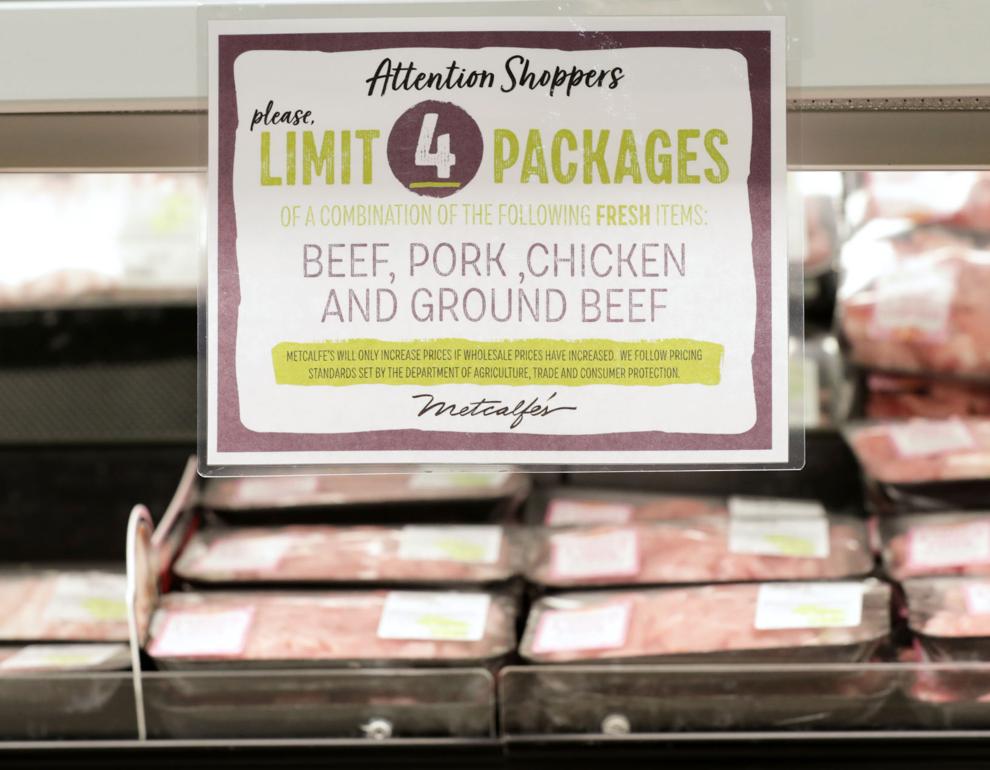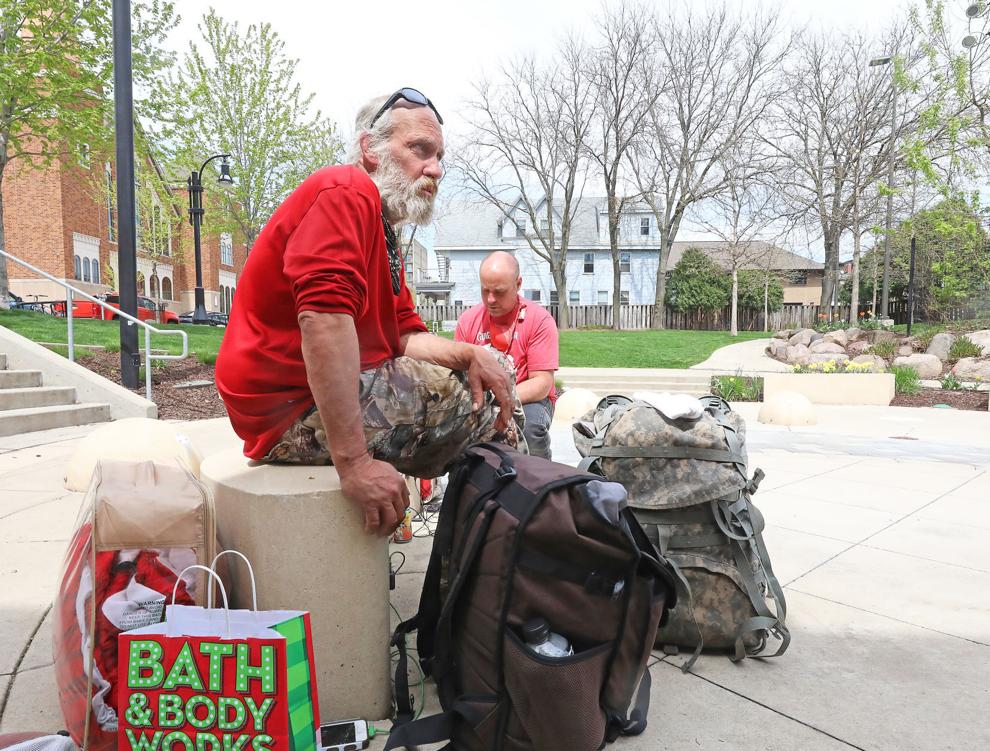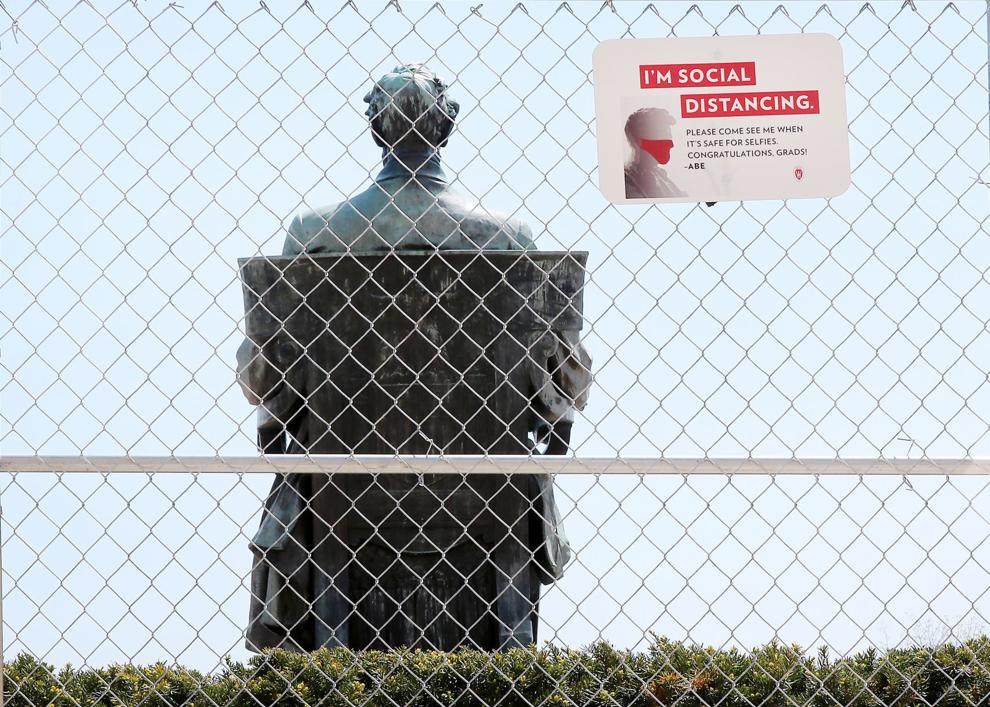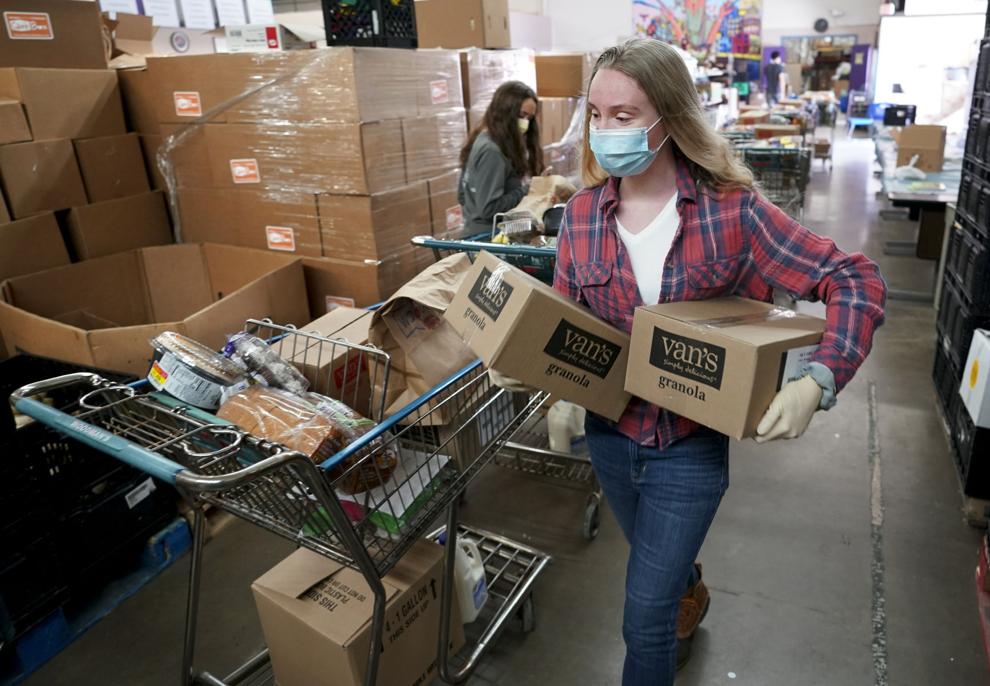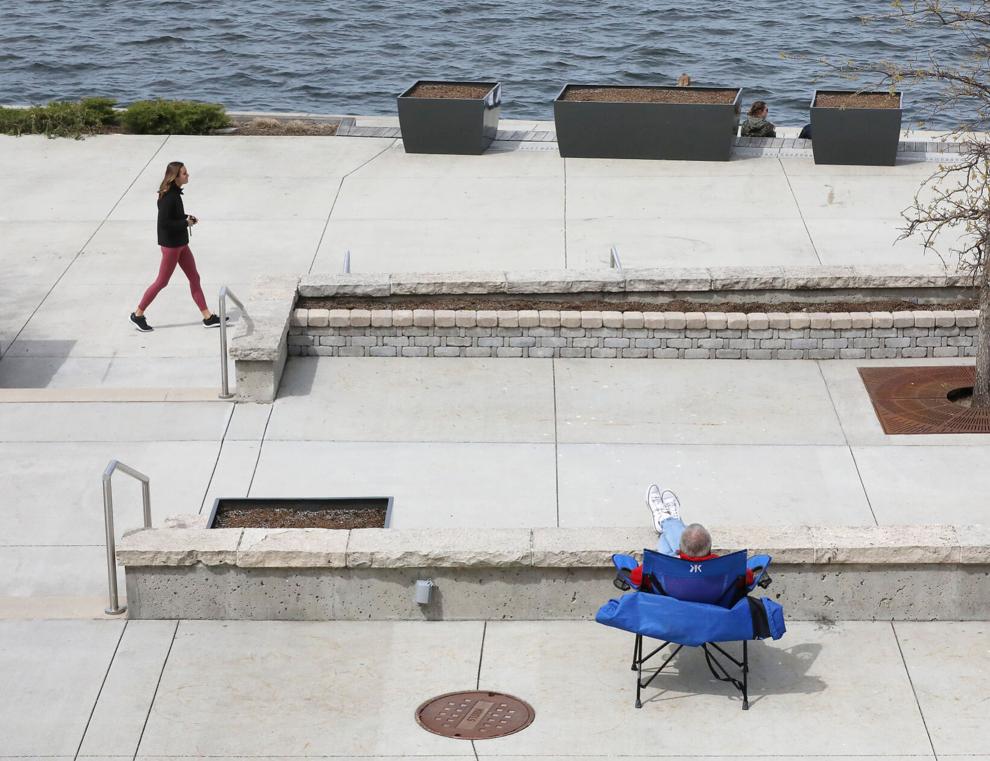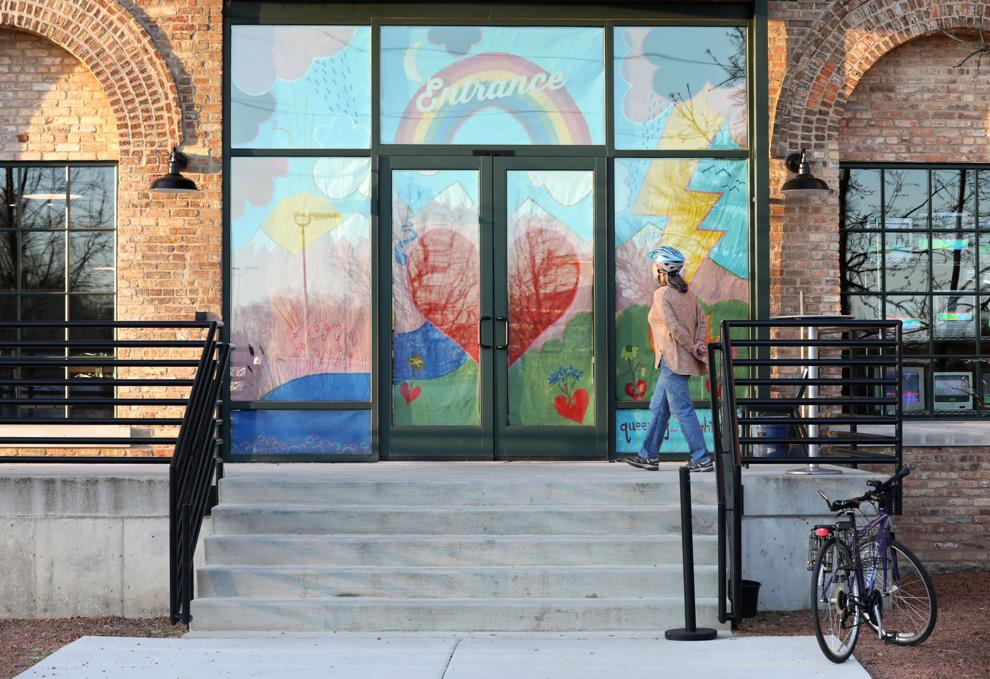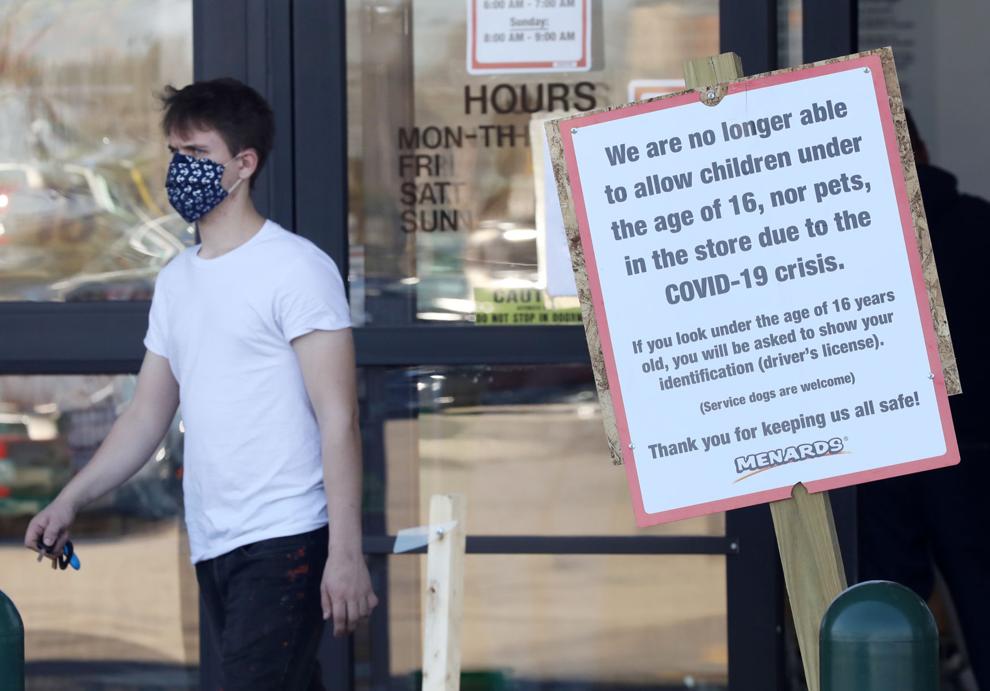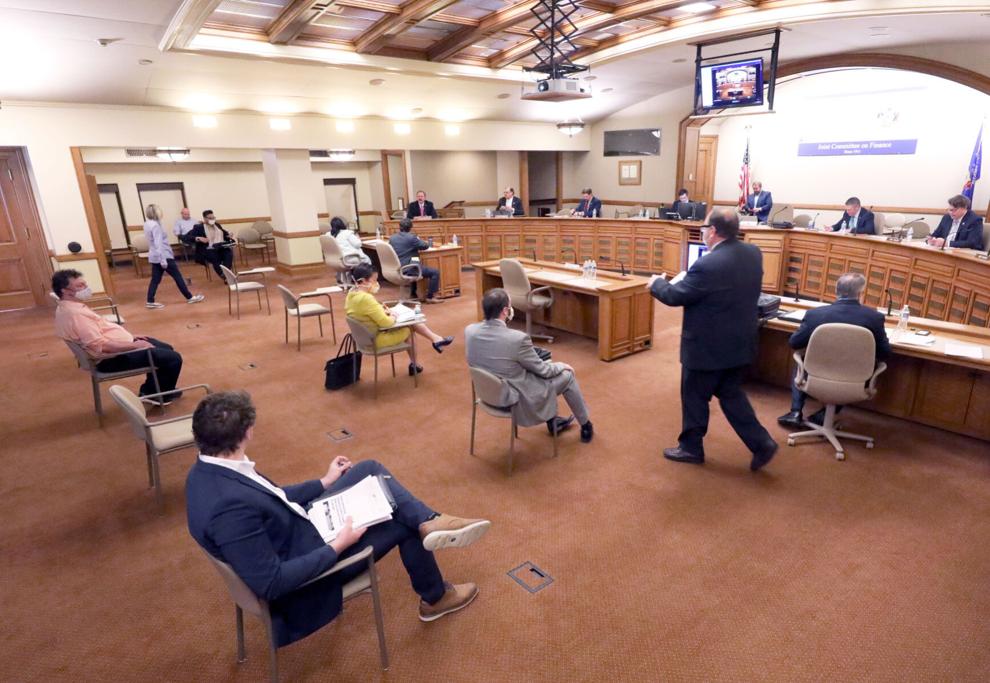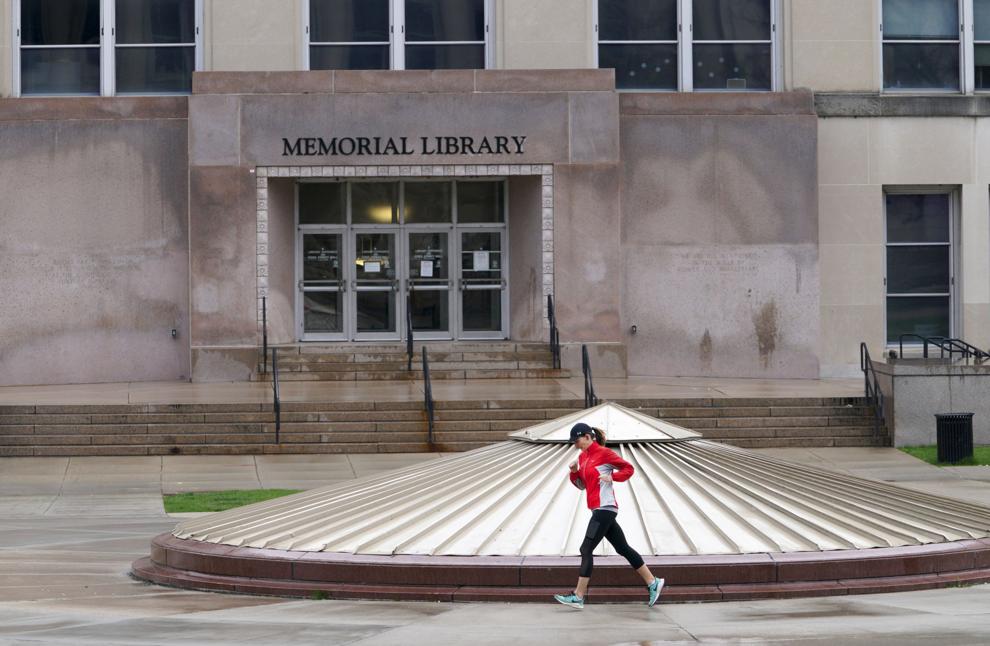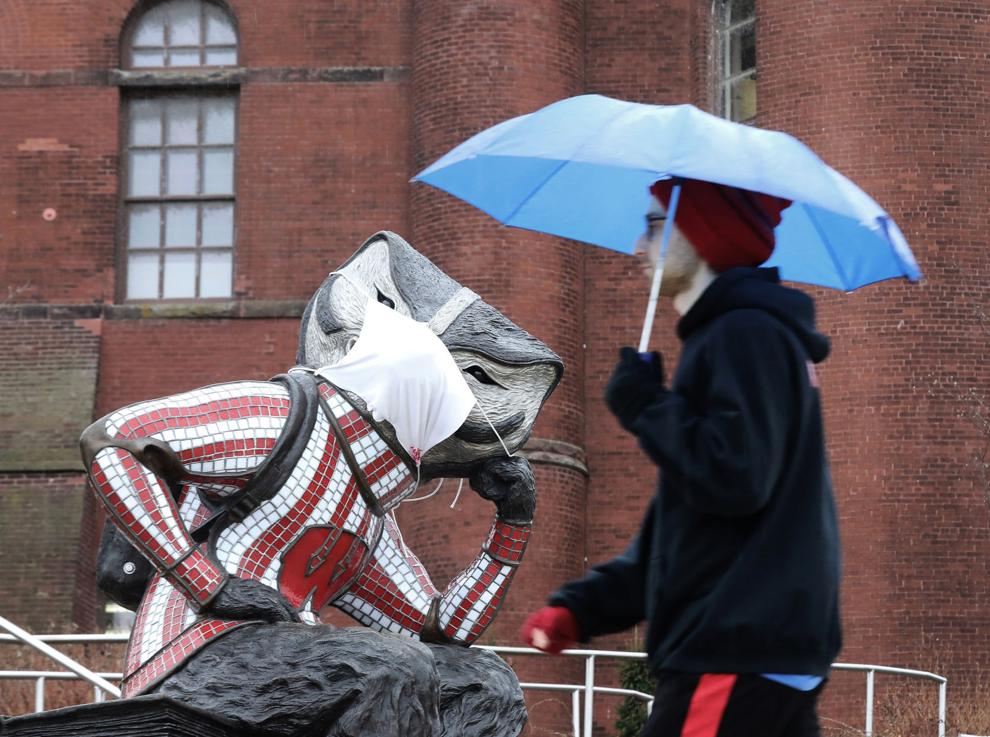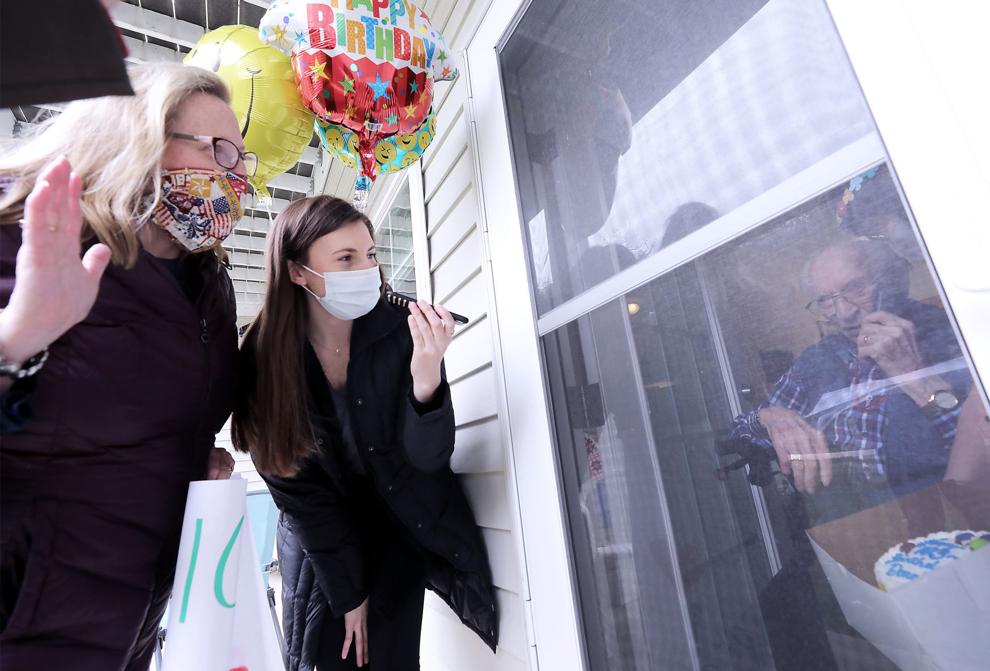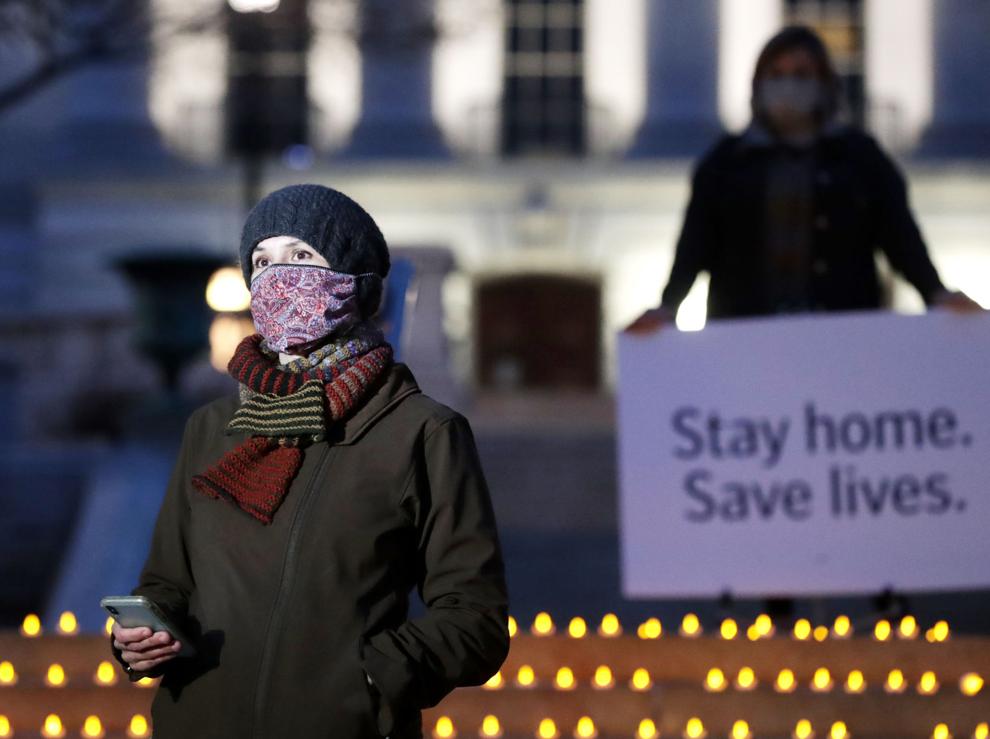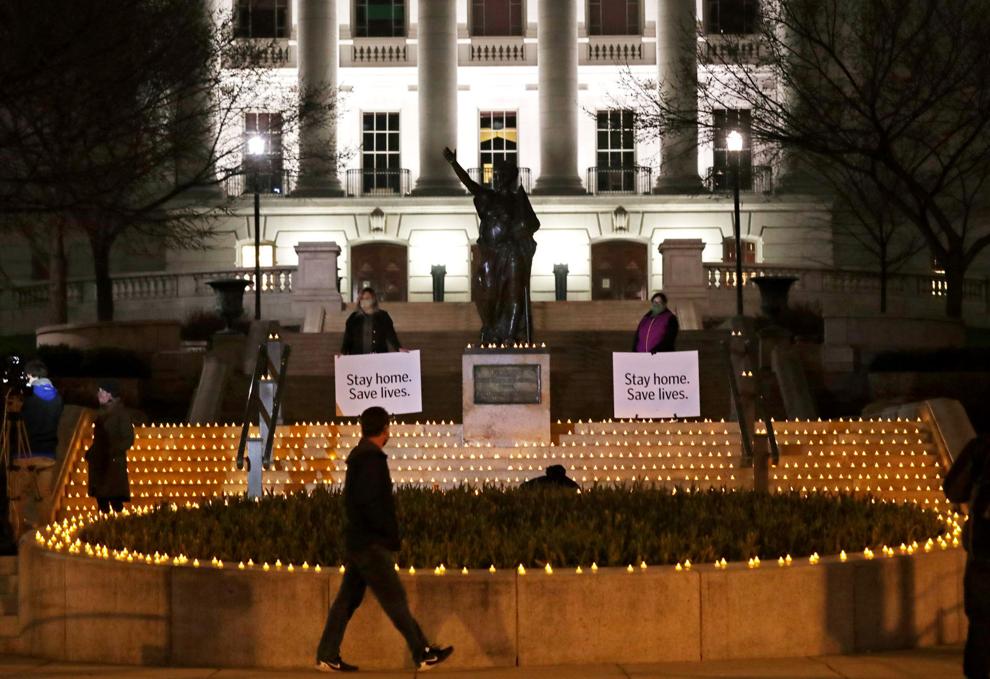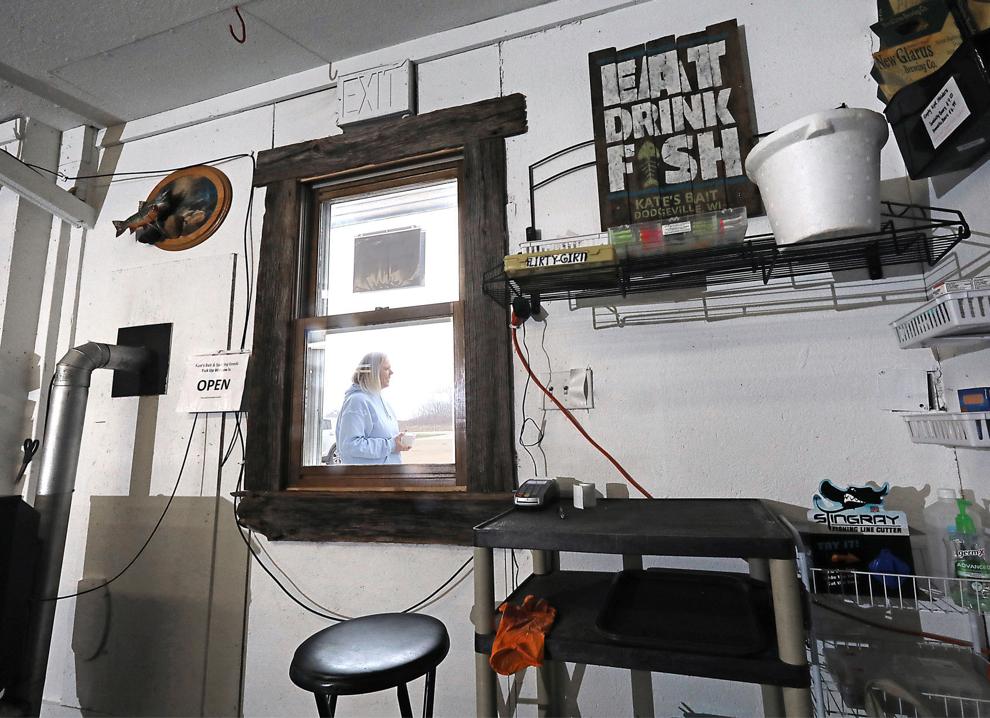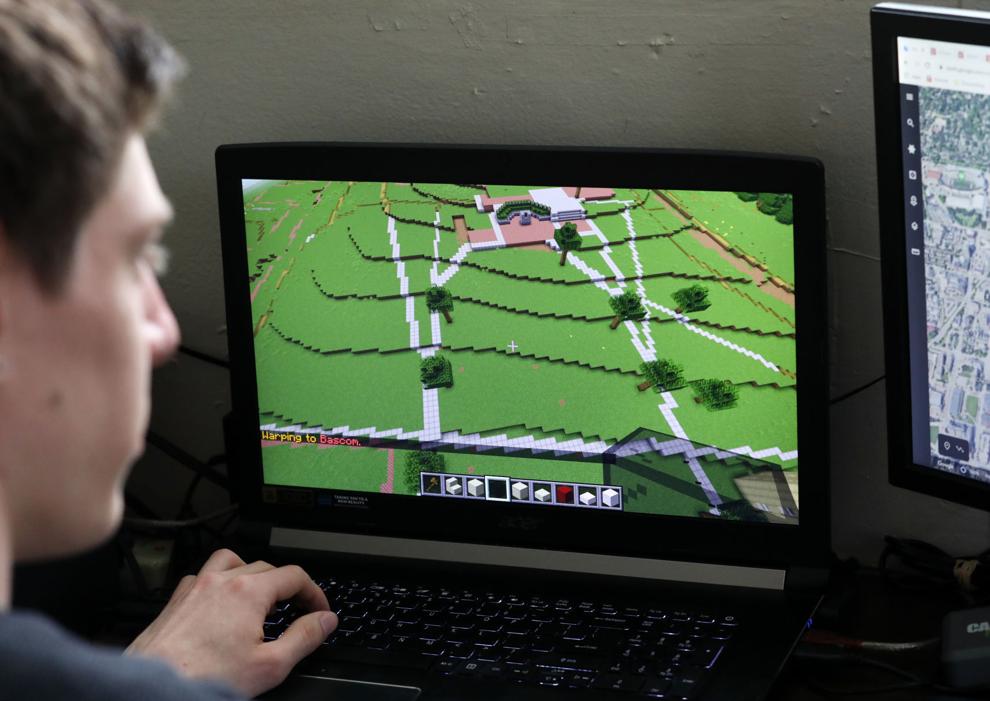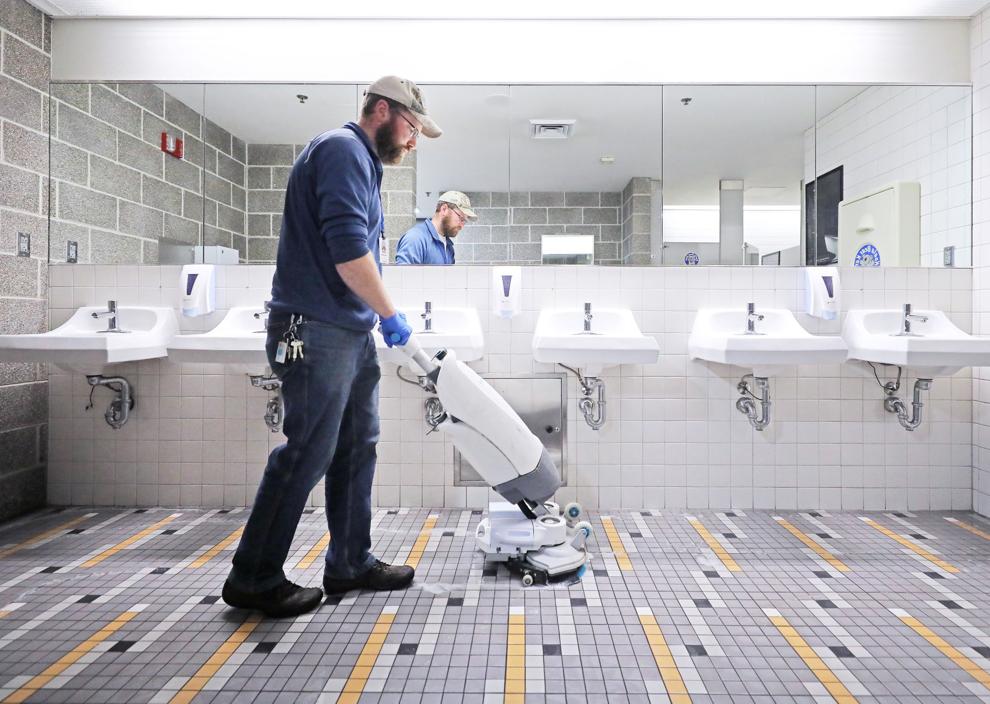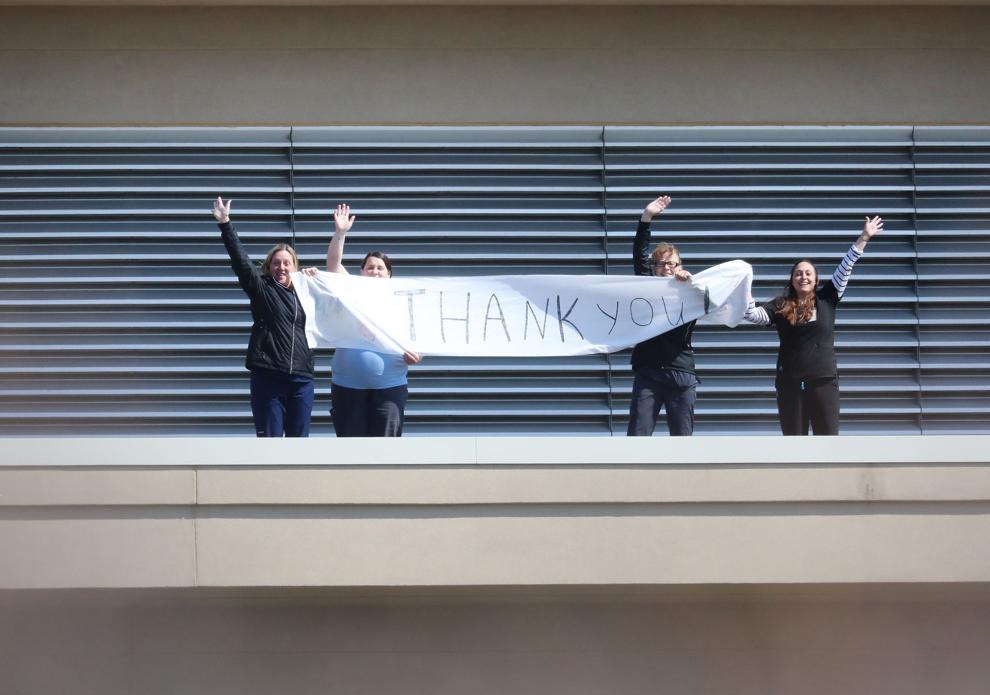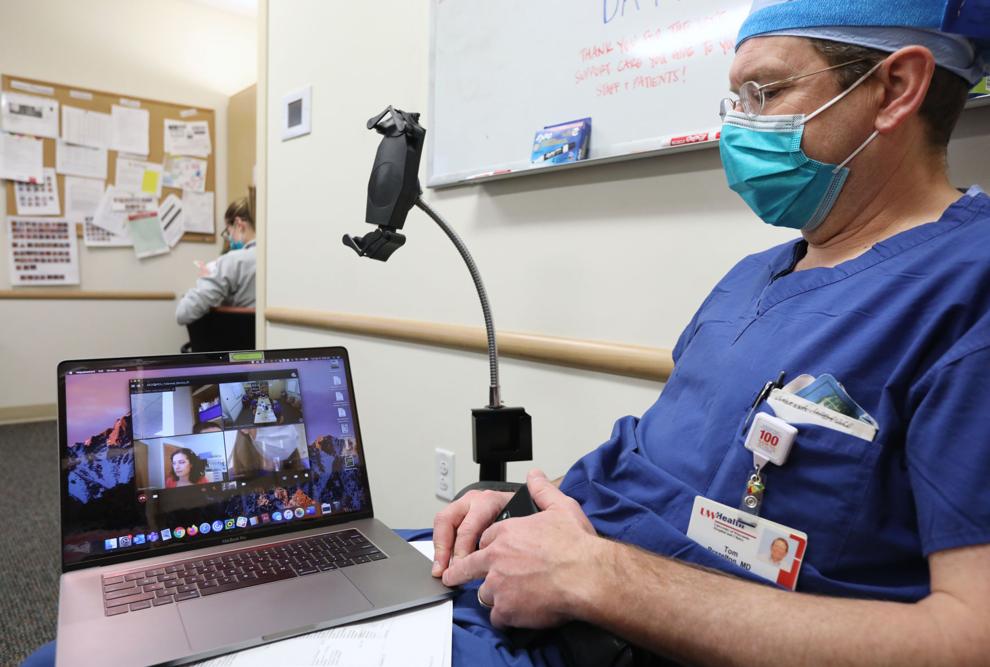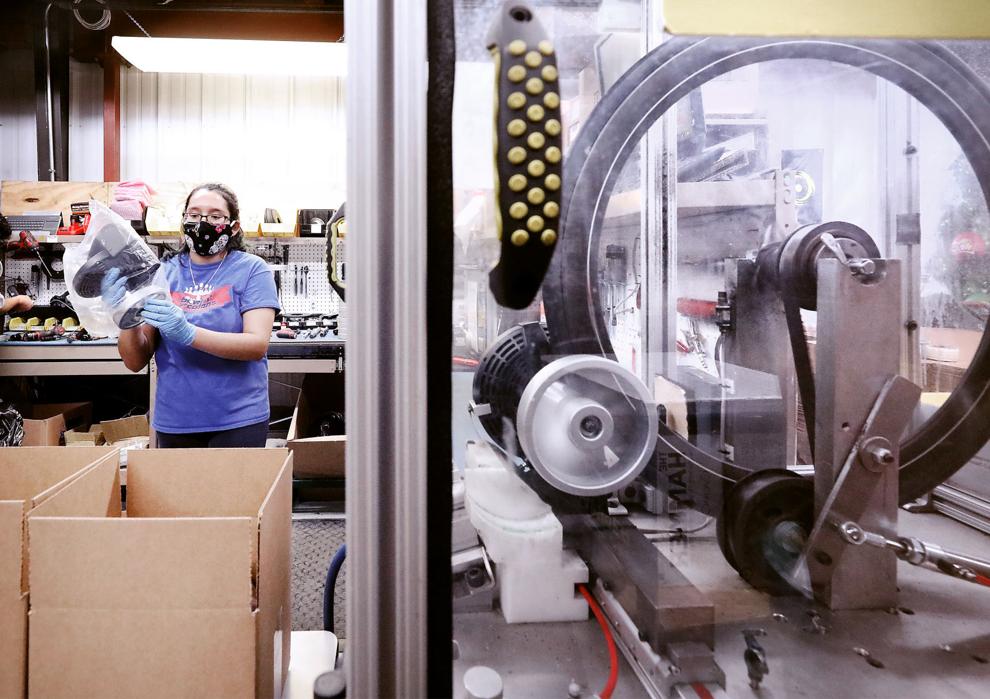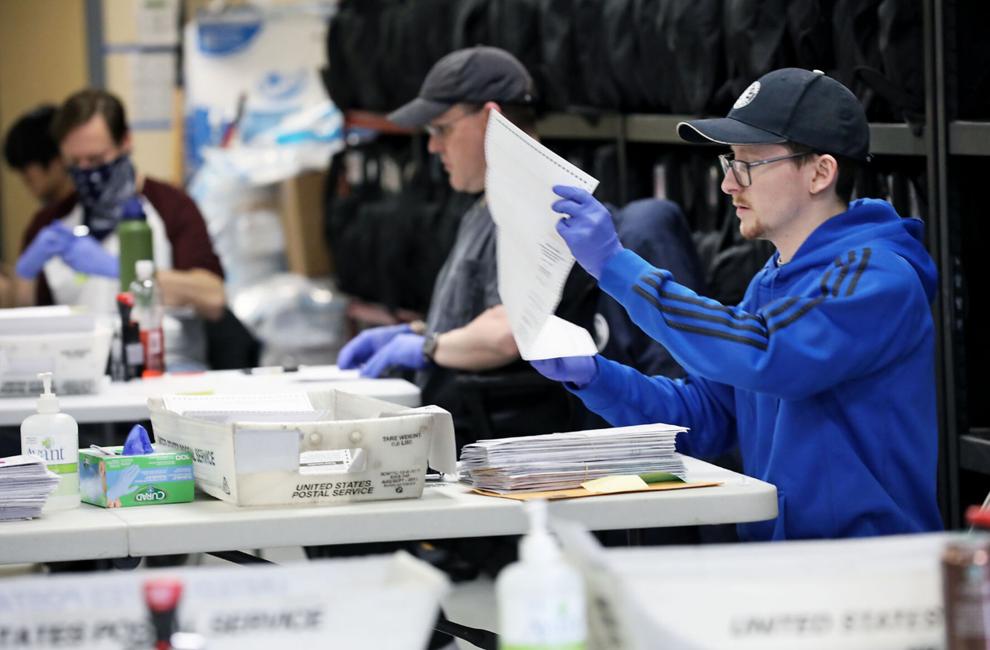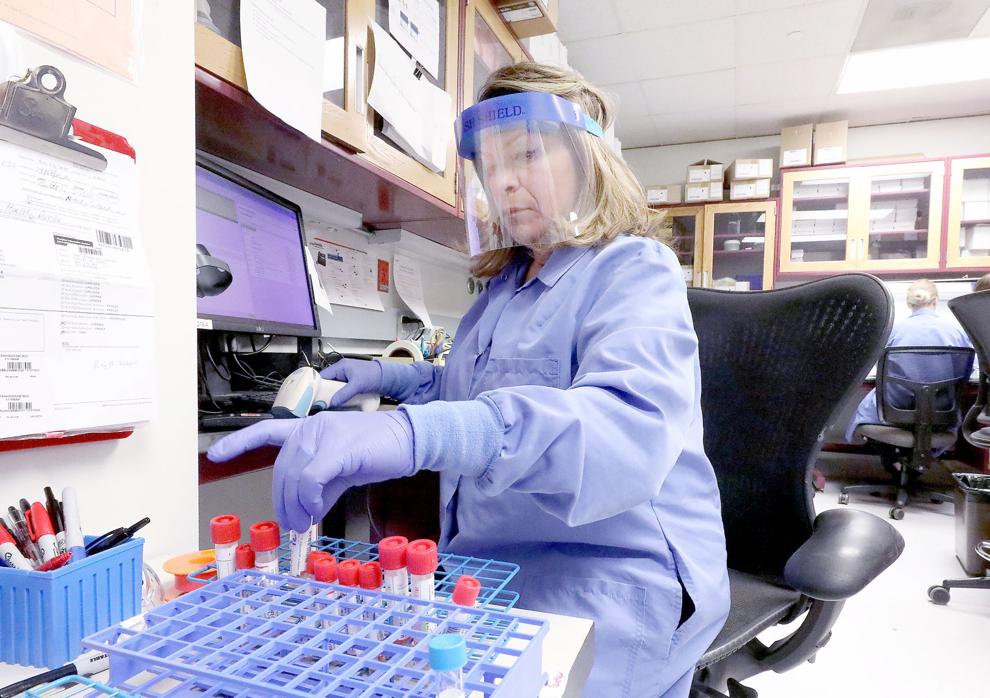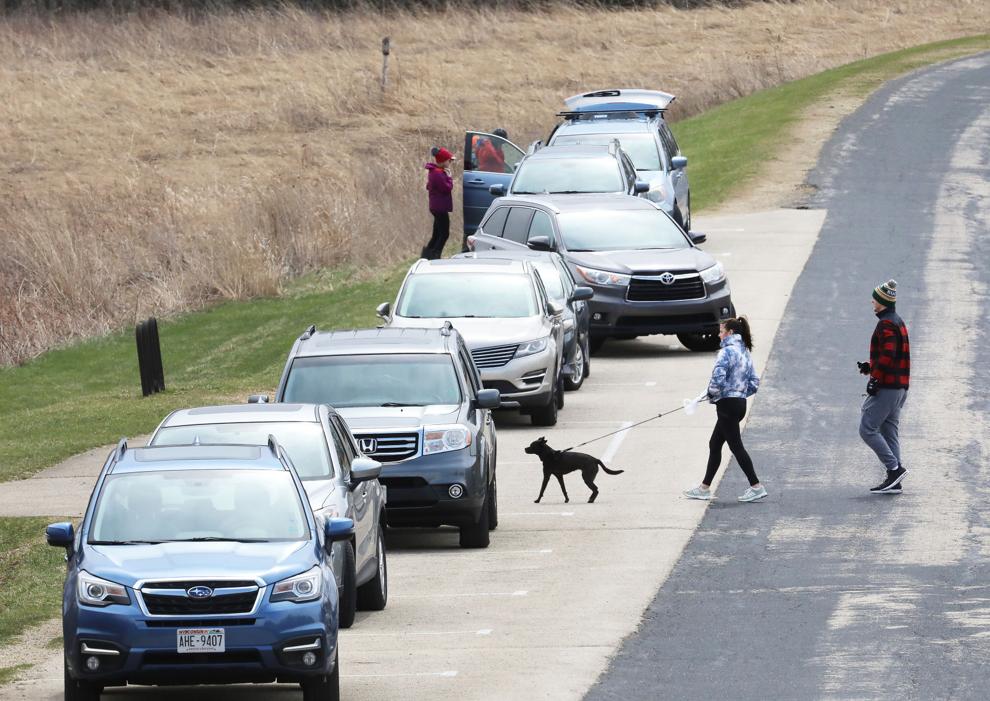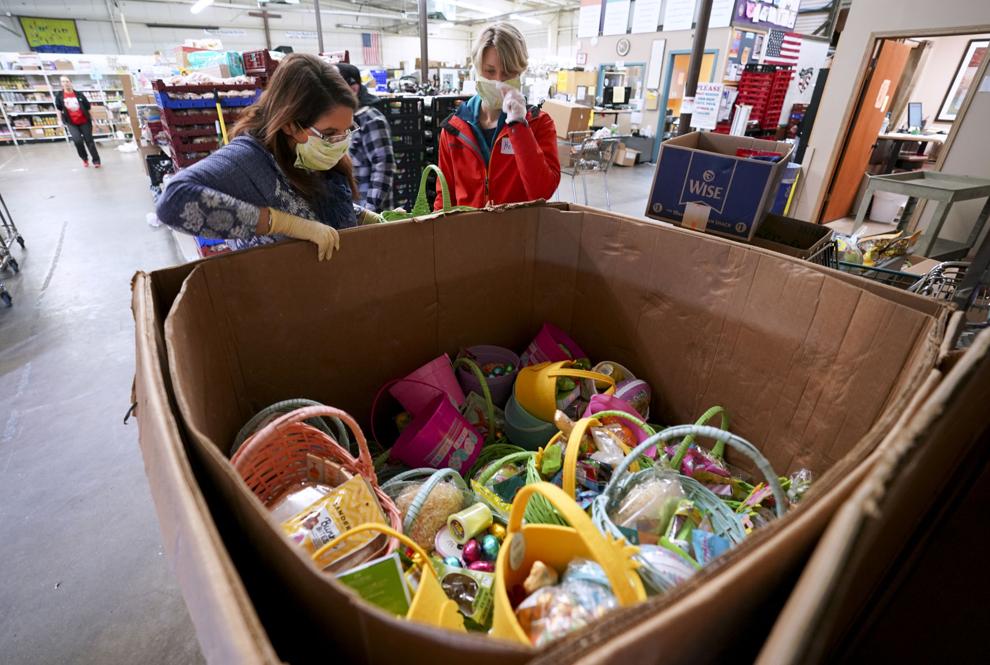 As social distancing progressed into an official order to stay in our homes, Madison has started to look more like an empty shell rather than …