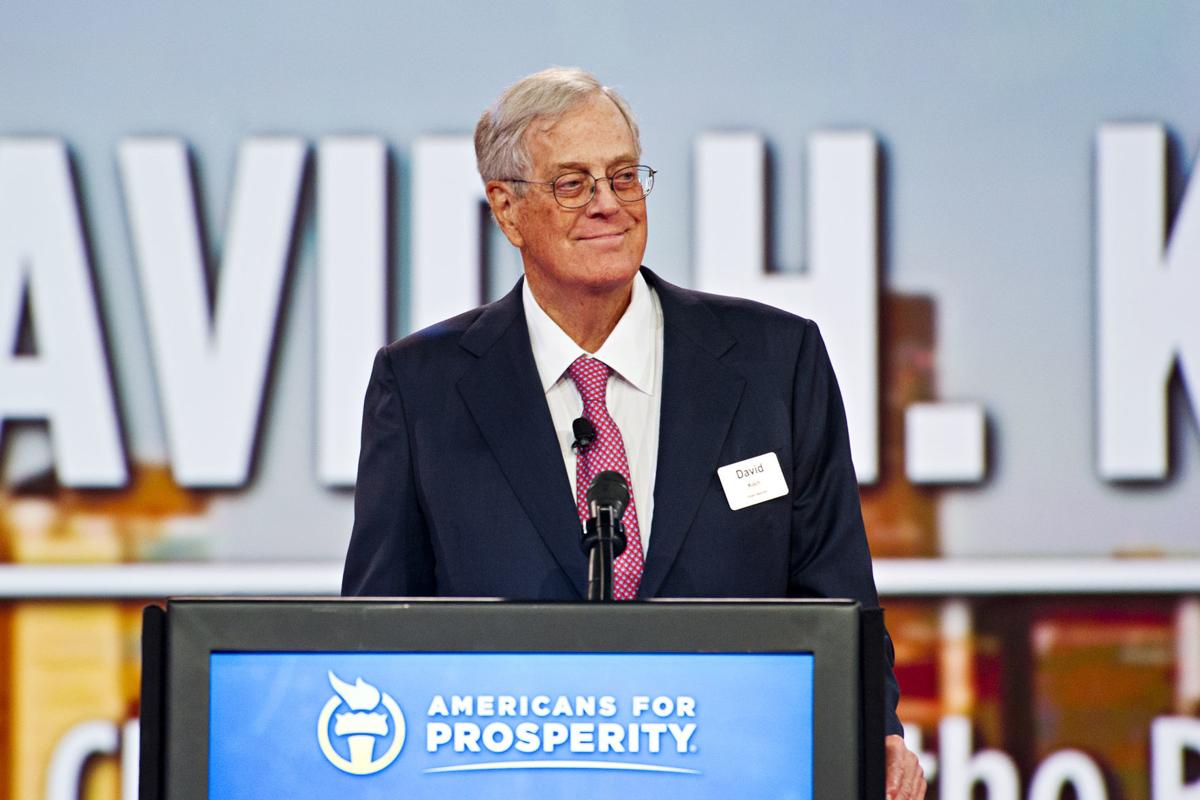 A conservative political group plans to take aim at three Democratic state lawmakers on the 2020 ballot, including freshman Sen. Patty Schachtner as she prepares for her first general election challenge in a traditionally Republican district.
Americans for Prosperity Wisconsin this week announced "a new wave of grassroots investment" to thank Republican lawmakers who crafted and passed the 2019-21 biennial budget, while attacking Democratic lawmakers who voted against the budget. The group is affiliated with the national political organization founded by conservative industrialists Charles and David Koch, the latter of whom died in August.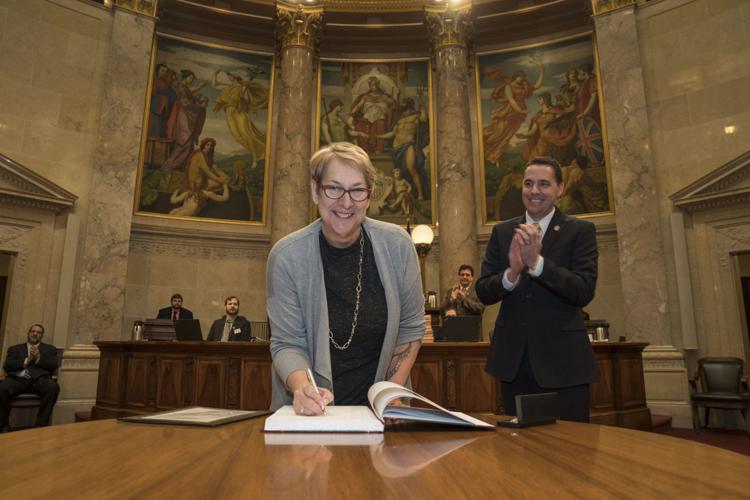 The group will reach out to voters in districts represented by Schachtner, D-Somerset, Senate Minority Leader Jennifer Shilling, D-La Crosse, and Rep. Robyn Vining, D-Wauwatosa, "after their votes against the budget and tax cuts for middle class Wisconsinites," according to an AFP news release.
Vining is in her first term after winning her suburban Milwaukee Assembly seat by less than 140 votes in 2018, while Shilling, who has held the District 32 seat since a 2011 special election, was reelected in 2016 by about 50 votes. Both are up for reelection next fall.
Both Vining and Shilling in emails defended their work for middle-class families, while focusing on tax relief.
"Corporate-funded special interests groups like AFP have continued to distort the record on Democrats standing up for Wisconsin working families," Kate Constalie, a spokeswoman for Shilling, said in an email. "Rather than focusing on the issues and challenges facing Wisconsin working families, Republicans are prioritizing out-of-state special interest groups like AFP and their agenda to further rig the economy for big corporations."
Schachtner, who in early 2018 took an open Senate seat in northwestern Wisconsin's 10th Senate District — an early bellwether that Republicans were in for a tough November 2018 election — will face her first general election next fall.
AFP plans to leave door hangers in all three lawmakers' districts criticizing the women's opposition to a proposed GOP income tax cut in February. The cut was subsequently vetoed by Democratic Gov. Tony Evers.
"I get a good laugh out of Americans for Prosperity claiming their work is anything related to grassroots. What concerns me is that they're paying people to be on the ground lying to the people I represent," Vining said in an email.
Schachtner's June vote against the state budget, which contained an income tax cut, also came under scrutiny. All Democratic Senate and Assembly lawmakers voted against the budget, which was significantly different from the one Evers proposed in February after the Republican-controlled Legislature finished amending it.
Schachtner said in an email she will remain focused on bipartisan matters, including healthcare access and workforce retention, leading up to the election.
"While Americans for Prosperity is focused on delivering profit for their out-of-state special interests, I'm focused on delivering real change for the people of Northwestern Wisconsin," she said. "I'm going to work every day to serve our communities, and regardless of partisan attacks I will continue to fight for the people of this district."
Meanwhile, AFP also plans to urge voters to support lawmakers who crafted or voted in favor of the budget, including Sen. Dan Feyen, R-Fond du Lac, and Rep. Shannon Zimmerman, R-River Falls.
"When lawmakers make hard decisions, take the tough votes, and stand on principle, we want them to know we and the people of Wisconsin have their backs," AFP Wisconsin state director Eric Bott said in a statement. "Similarly, when lawmakers take votes that jeopardize Wisconsin families' prosperity, we won't hesitate to let their constituents know."
Wisconsin Democracy Campaign, which tracks campaign spending, noted in a Thursday news release this is not the first time AFP has criticized or praised the some of the lawmakers.
The group said that leading up to Schachtner's 2018 special election victory, AFP spent $87,500 on attack ads against her and support for her Republican opponent, Rep. Adam Jarchow.
Also in 2018, AFP spent about $11,200 to support Zimmerman's reelection, and in 2016, the group spent $85,000 to support Feyen's run for an open seat, according to the Democracy Campaign.
Get Election 2020 & Politics updates in your inbox!
Keep up on the latest in national and local politics as Election 2020 comes into focus.