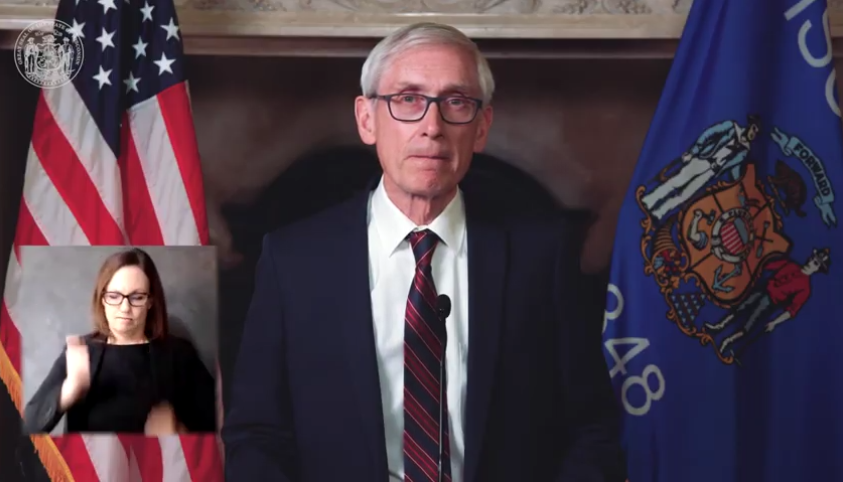 All Wisconsin residents age 16 and older will be eligible for the coronavirus vaccine starting next week, marking a major shift in the state's efforts to vaccinate Wisconsinites and emerge from the COVID-19 pandemic.
The expanded eligibility comes nearly a month sooner than state officials had originally planned, which Gov. Tony Evers attributed to a steady supply of vaccine doses and a robust network of vaccinators across Wisconsin.
Evers announced the expanded vaccine eligibility one day after the state declared that more than 1 million Wisconsinites — more than 17% of the state's population — have become fully vaccinated against COVID-19. Nearly 30% of state residents have received at least one dose of the vaccine.
However, the governor also cautioned that vaccine supplies remain limited and urged people to remain patient.
"It won't all happen at once, but I know I'm not alone in feeling the hope, excitement and relief that we all have anxiously waited for this year," Evers said Tuesday.
State health officials also urged continued caution as Wisconsin's seven-day average of cases ticked up to 501 on Tuesday, up from less than 400 a little over a week ago, an increase that Julie Willems Van Dijk, deputy secretary of the state Department of Health Services, called "a warning sign."
"We know what we can do about it and we're asking people to do that, which is continue to take the preventative measures that we've been taking and not act like all this is over," Willems Van Dijk said.
In addition, three variant strains of COVID-19 — which spread more rapidly and easily than the original strain of the virus — have been identified within the state.
Willems Van Dijk said a growing network of vaccinators across the state — which includes more than 2,000 large health care providers, community-based clinics and pharmacies — helped move up vaccine eligibility for the general public, which will come just two weeks after more than 2 million Wisconsin residents with medical conditions that put them at higher risk for COVID-19 became eligible on March 22.
"We also know there just aren't that many more people left to put in the mix and so this decision to move ahead with everybody really simplifies the whole scenario for our vaccinators, for our public," Willems Van Dijk said. "No more having to sort out if you're in or you're out. It's time to just move forward and get everybody with a shot in their arm."
Willems Van Dijk added that vaccinators still will have the ability to prioritize vaccines for individuals with chronic conditions. She also said expanded eligibility is not expected to affect individuals who are awaiting their second dose of either the Pfizer or Moderna vaccine.
Despite the expanded eligibility, Willems Van Dijk said health officials still don't anticipate the state will reach herd immunity of at least 80% of adults fully vaccinated until June at the earliest. The largest factor in vaccinating the public remains the supply of vaccine doses provided to the state, she said.
All told, the state has administered more than 2.7 million doses of the vaccine, averaging about 50,000 doses per day over the past week, according to the state health department.
More sites set
Also on Tuesday, the state health department announced that nearly 600 new pharmacy locations will soon be offering COVID-19 vaccines. Several new pharmacy partners — Costco, CVS, Hy-Vee, along with independent pharmacy networks Good Neighbor and AmerisourceBergen Drug Corp., Health Mart, Medicine Shoppe and Cardinal Health, and Topco — will begin receiving vaccine doses this week.
In addition, Community Pharmacy Enhanced Services Network, which includes some Hometown Pharmacies and Walmart, is expected to receive additional doses to allow for expanded vaccinations.
"Our vaccine team and partners are committed to making the vaccine as accessible to everyone as possible," DHS interim secretary Karen Timberlake said in a statement. "We urge everyone currently eligible to visit the DHS website to learn about how to schedule an appointment. And please remember that whether you are insured or not, the vaccine is free to everyone."
The state has a list and map of vaccinators available online at go.madison.com/vaccinators. A registry for appointments and a waiting list is at vaccinate.wi.gov. A hotline for questions about vaccines and assistance with registration is at 844-684-1064.
Justices to rule
On Wednesday, the Wisconsin Supreme Court plans to issue a decision on a lawsuit filed last year against Evers' emergency order and accompanying mask mandate, which is slated to expire April 5.
The case before the court, like others filed against the Evers administration's public health orders, contends the governor's use of multiple emergency orders to mitigate the spread of the virus is an unconstitutional overreach of power.
Evers said Tuesday he is hopeful the court rules in his favor, but added he will await the court's ruling before making a decision regarding any potential extension of the mask rule.
"If I have the authority to make that decision, and it looks like we do need to extend the mask mandate, we will do that," he said. "At the end of the day we will be making that decision in the very, very near future."
Highlights of Gov. Tony Evers' 2021-23 budget proposal
$91 billion budget raises taxes on big manufacturers, expands middle class tax credits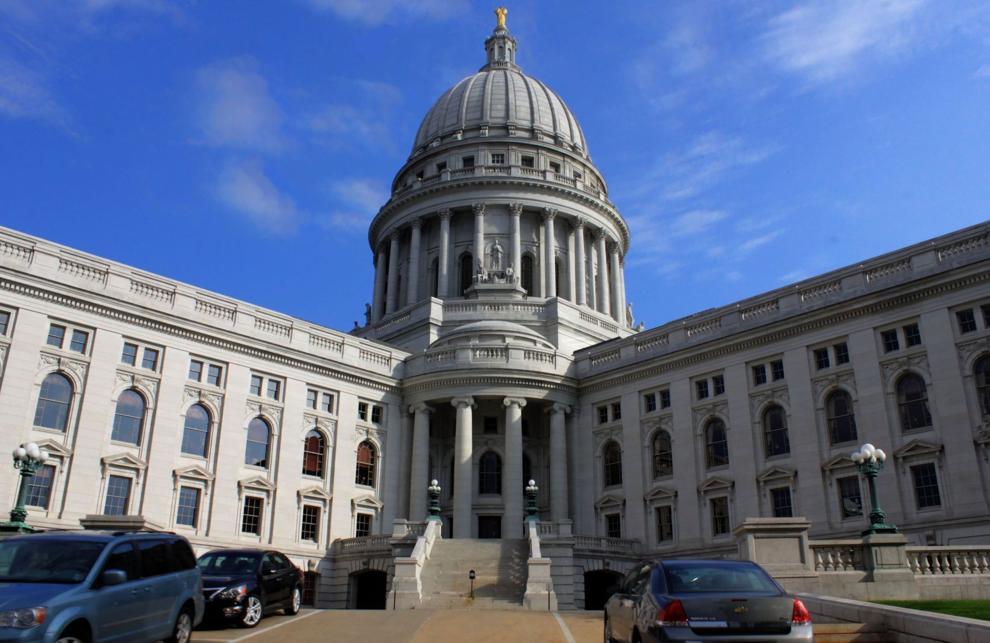 Democratic wish list included in budget proposal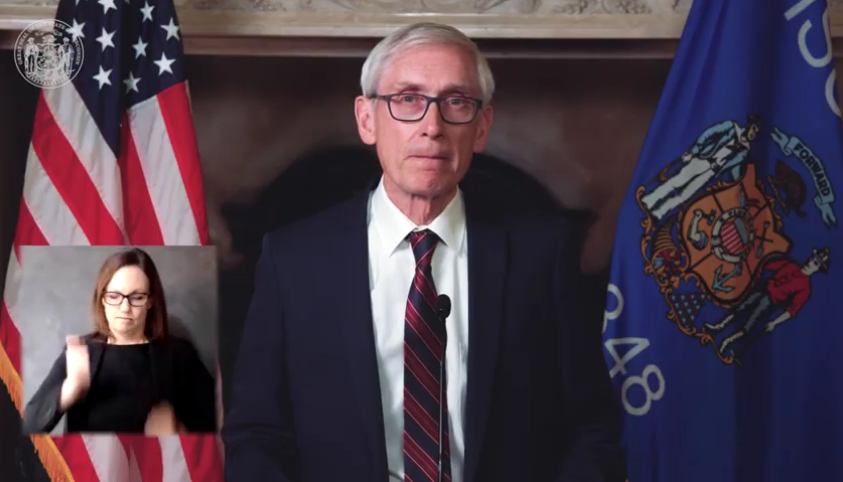 Big boost for UW System in budget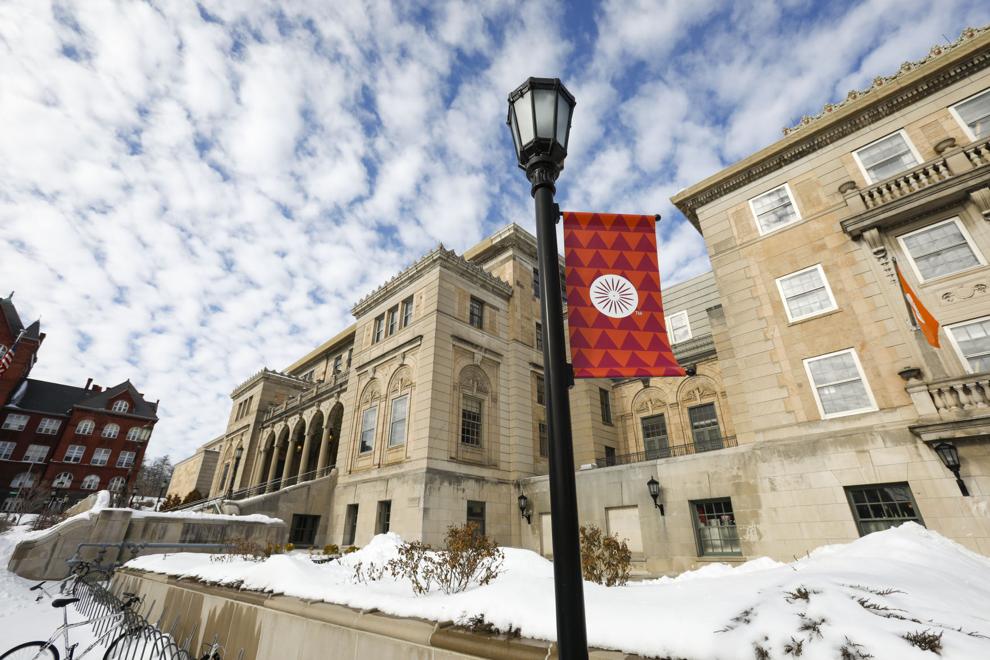 Budget seeks 'bounce back' for businesses, new health insurance marketplace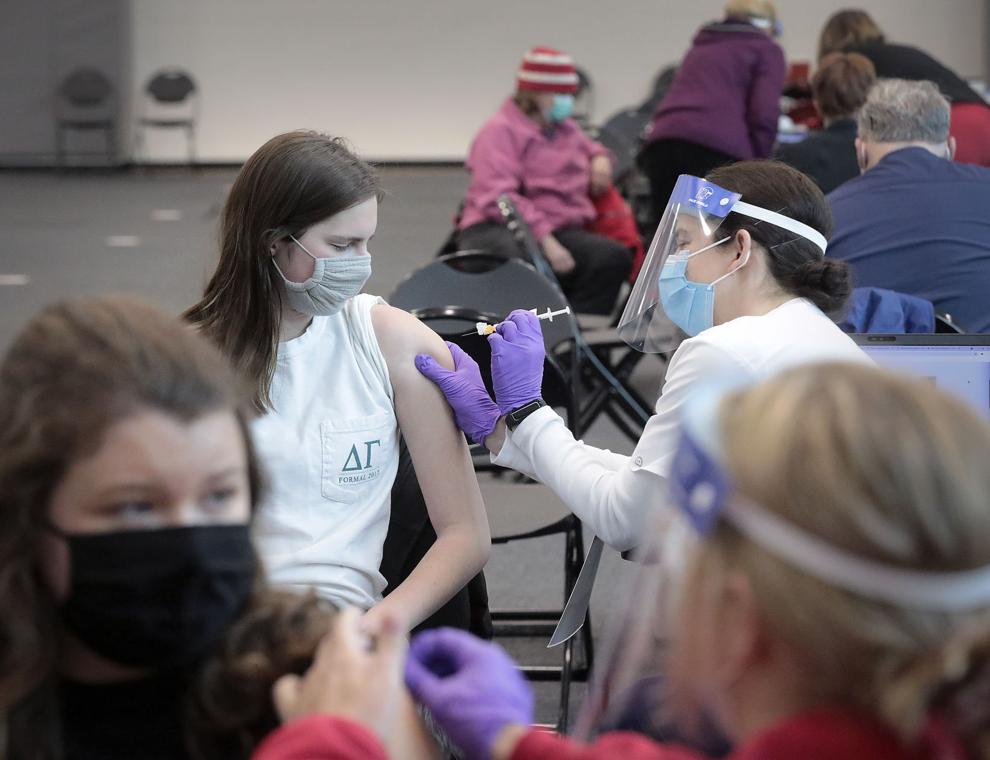 Proposal seeks to reduce number of juvenile offenders in prison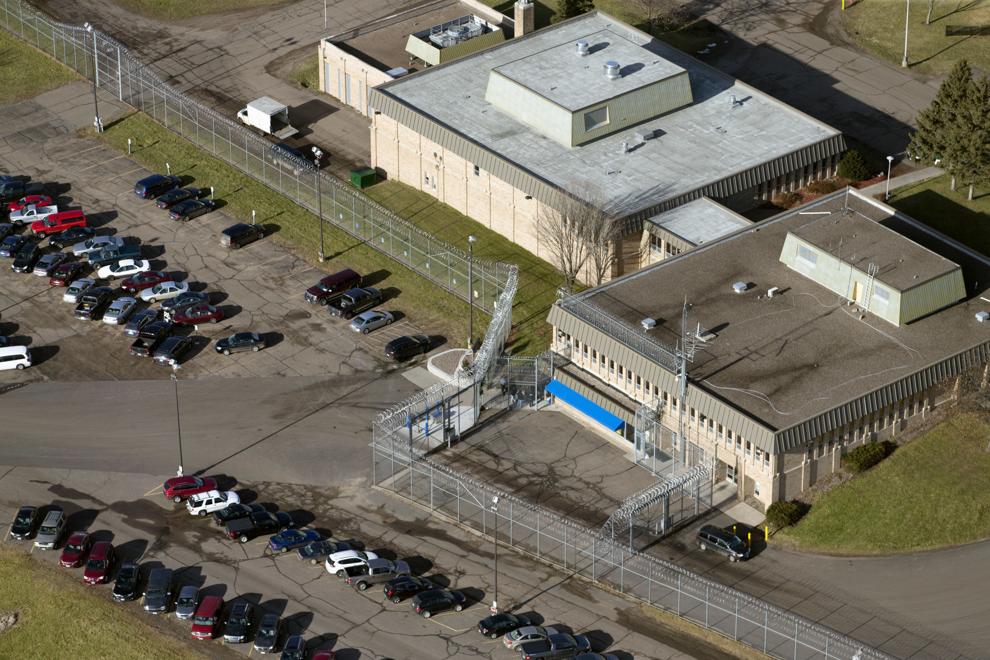 Funding included for initiatives to make state carbon free by 2050