A long-awaited second COVID-19 relief package, which includes direct payments of up to $600 to most Americans and comes attached to a massive $1.4 trillion spending bill, was largely supported by both parties Monday — but not Wisconsin's GOP members.
All six of Wisconsin's Republican congressional members voted against the relief package, several of which cited it as rushed legislation. The package ultimately passed the U.S. House and Senate on Monday and heads to President Donald Trump for his signature, which he has put in doubt.
Sen. Ron Johnson, R-Oshkosh, who last week blocked an effort to pass a second round of COVID-19 aid that included up to $1,200 in direct payments to some, on Monday joined five other GOP Senators to vote against the latest proposal — a $900 billion pandemic relief package accompanied by a $1.4 trillion catchall spending bill.
The bill would establish a temporary $300 per week supplemental jobless benefit and a $600 direct stimulus payment to most Americans, along with a new round of subsidies for hard-hit businesses, restaurants, and theaters and money for schools, health care providers and renters facing eviction.
"This monstrosity was 5,593 pages long, and passed only nine hours after the Senate first saw it," Johnson said in a statement. "It will be weeks, maybe months, before we begin to understand all that has been included. I simply could not support this dysfunction, so I voted no."
The bill passed the GOP-led Senate in a 92-6 vote, with no Democratic members opposed. The bill also passed the Democratic-controlled House earlier in the day with a 359-53 vote, with all five of Wisconsin's Republican members — Bryan Steil, James Sensenbrenner, Glenn Grothman, Tom Tiffany and Mike Gallagher — voting against it.
Tiffany said in a statement a COVID-19 relief bill should have passed on its own months ago, something the Hazelhurst Republican said he would have supported.
"What is happening in Washington has become an annual, instant-replay train wreck in the eyes of most Americans — whose elected representatives have little input on the debt being charged up on the nation's credit card," Tiffany said. "Americans deserve a real say in how their money is spent."
In a statement, Steil, R-Janesville, described Monday's vote representative of "the dysfunction in Washington."
"Speaker (Nancy) Pelosi gave us roughly six hours to read a 5,600-page bill spending trillions of dollars," he said. "The bill is far too broad and falls short of providing targeted relief to those who are struggling. We can do better."
Sen. Tammy Baldwin, D-Madison, and U.S. Reps. Mark Pocan, Ron Kind and Gwen Moore voted in favor of the bill.
"Wisconsin needs help and it's essential that Congress provide some now before the end of the year," Baldwin said in a statement. "But our job is not done responding to this public health and economic crisis. In January, we need to come back and start working together with the Biden Administration to provide federal support to Wisconsin that working families, our state, and local communities are going to need next year to get past this deadly pandemic and build back better."
Kind, D-La Crosse, said in a statement the bill "lays the groundwork for a smooth COVID-19 vaccine rollout and a robust economic recovery."
"While there's light at the end of the tunnel as COVID-19 vaccines continue to be distributed across the country, people are currently facing serious economic challenges," Kind said. "While I'm glad to see Congress come together and work across the aisle to pass this legislation, this process was unnecessarily painful, and relief for Wisconsinites is long overdue."
Journal Times reporter Adam Rogan and the Associated Press contributed to this report.
30-year-old 'lived on hugs' and 'had so much more to give'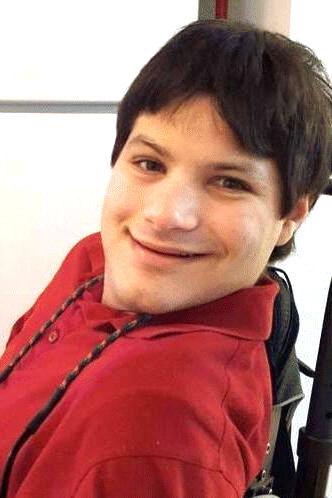 Amedeo Lambert enjoyed the communal meals his mother organized on Sundays in the tradition of her native Italy.
"He was a social animal," Mariapia Lambert said of her son. "By Thursday evening or Friday morning, he would ask, 'Who's joining us?'"
A fan of TV medical dramas, especially "ER," Amedeo regularly volunteered at SSM Health St. Mary's Hospital and UW Hospital, greeting visitors, restocking rooms and delivering packages to patients.
"If he could, he would have volunteered five days a week," said his father, David Lambert. "He loved contributing and being part of that world."
Amedeo Lambert, 30, of DeForest, died from COVID-19 on Nov. 27. When he was 11, he was diagnosed with Friedreich ataxia, a rare genetic condition that progressively impairs muscle coordination.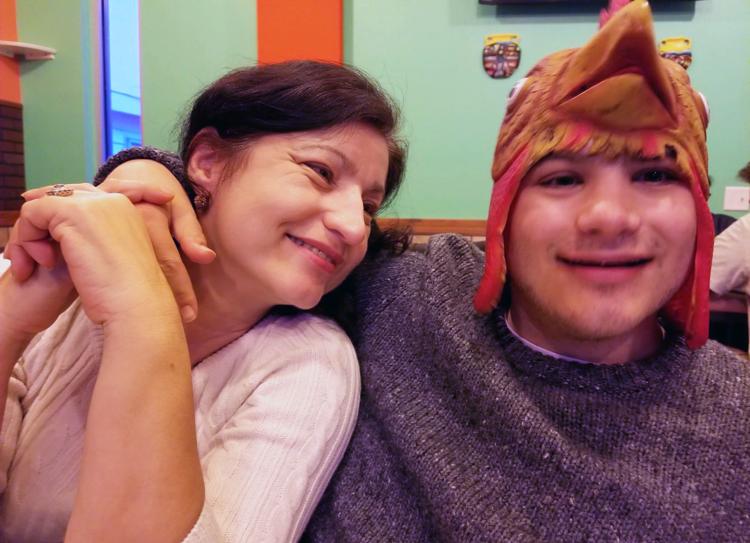 The condition weakened his heart, and his life expectancy was shorter than normal. But he had been relatively healthy before contracting the coronavirus and was expected to live for many more years, said his parents, who live in Madison.
Amedeo, who began using a wheelchair at 16, graduated from Memorial High School and audited classes at Edgewood College, where his father is an associate professor of psychology. He had developmental delays and a high-functioning form of autism, and thrived on interaction with others, his father said.
Among Amedeo's many friends were Jessica Frank, Connor Fisher and Joseph Simonett, whom Mariapia Lambert called his "three musketeers."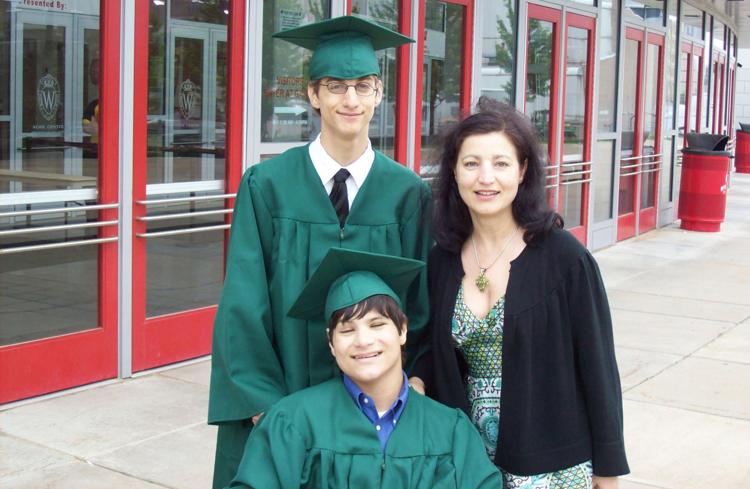 His mom recalled how much her son enjoyed going to Children's Theater of Madison performances as a boy. His dad took him during a California trip to the set of "ER," which he didn't want to leave.
"Like almost everybody I know who has a disability, Amedeo was born with something more," Mariapia Lambert said. "He had a sheer enjoyment of life that was just uncommon. As far as he was concerned, there was always somebody who had it so much worse."
"He lived on hugs," David Lambert said. "Despite his multiple diagnoses, he continued to be positive and loving."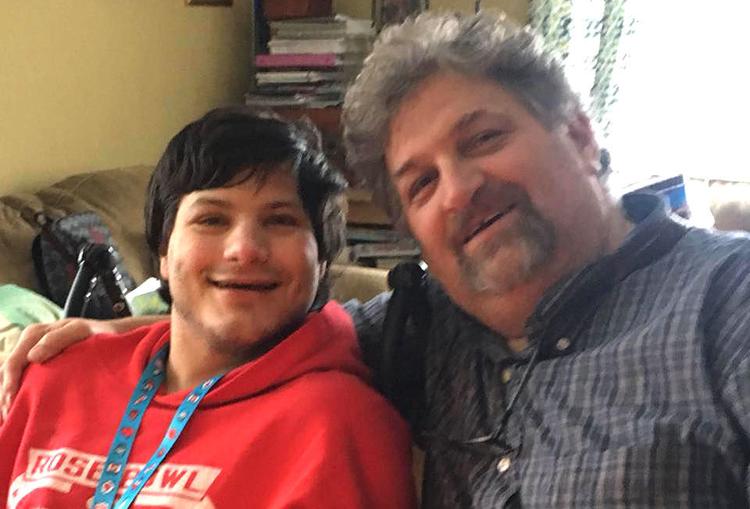 For the past two years, Amedeo lived in a group home in DeForest. The Monday before Thanksgiving, his parents learned he was taken to UW Health at the American Center with COVID-19. He was transferred to UW Hospital, where he died that Friday.
"We were hoping to have so much more time with him," Mariapia Lambert said. "He had so much more to give."
Dairy farmer, card player known as 'cream puff lady'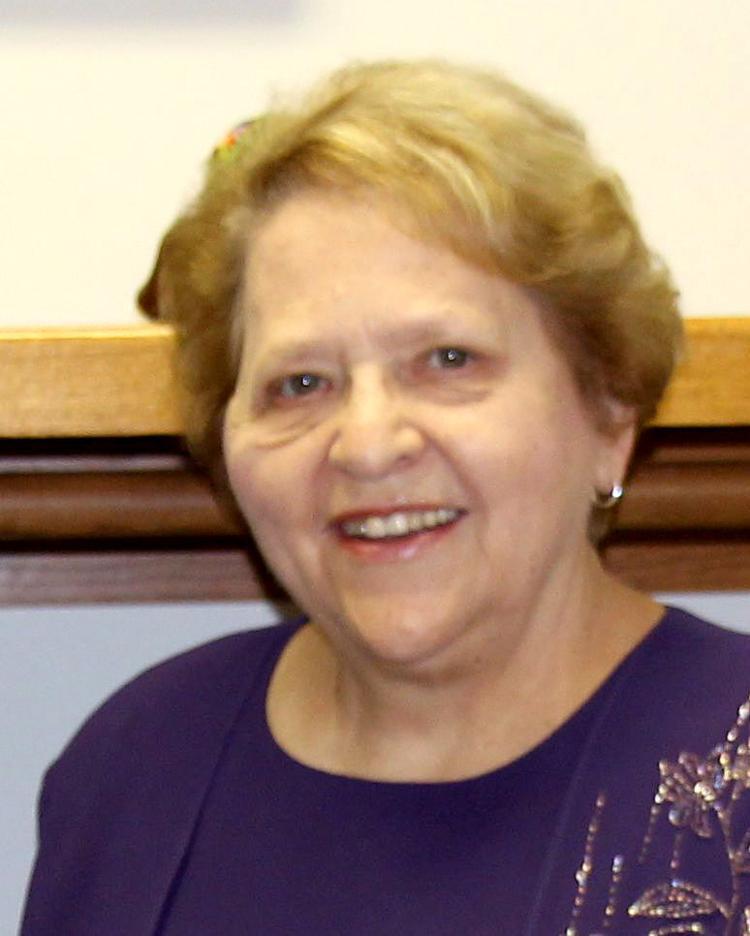 Bonnie Gerner made lefse and lemon meringue pies, but her reputation was tied to another treat.
"She was known as the 'cream puff lady,'" said her daughter, Becky Sturdevant.
Starting in 1996, when Sturdevant was Blanchardville Dairy Queen, Gerner made cream puffs for the Green County Agricultural Chest, eventually preparing thousands each summer for the Green County Fair and Green County Cheese Days.
"It didn't take long for her not to like (to eat) cream puffs anymore," said Sturdevant, of Blue Mounds. "But she put all her love into making them."
Gerner, 75, who lived near New Glarus, died from COVID-19 on June 12. She had a slow-growing form of leukemia and had received dialysis for kidney failure the past three years, which increased her risk of complications from the coronavirus.
But, "she was still living life with these things," said Sturdevant, a respiratory therapist at UW Hospital. "You wouldn't have even noticed she had these conditions. COVID took her away from us."
Gerner, who grew up near Barneveld and on a dairy farm near Monroe, graduated from Monroe High School in 1963 and three years later married Ed Gerner. They had a dairy farm near Monticello and then near Blanchardville, until an electrical fire destroyed the barn. Later, they moved closer to New Glarus.
She had a variety of jobs off the farm, including at Equity Cooperative Livestock in Monroe, Lands' End in Dodgeville and the former Betsy's Kitchen in Barneveld, where she loved socializing as a waitress, her daughter said.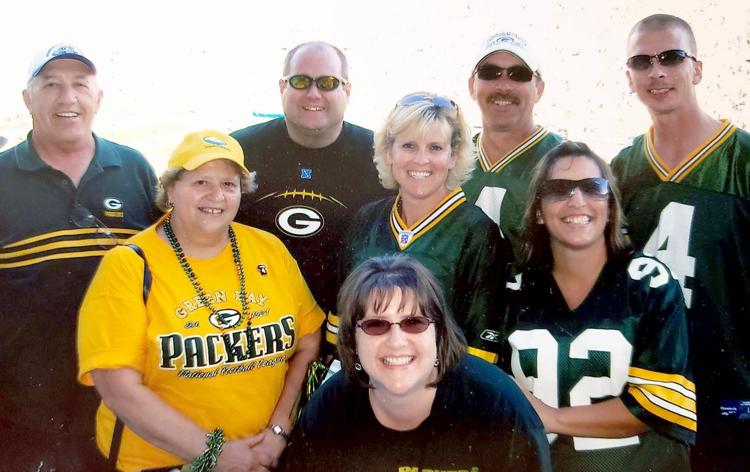 On days off, she and Ed would play dominoes, Rummikub or the card game Skip-Bo. Family gatherings also featured such games.
"You always saw cards or something sitting out on the table," said Sturdevant, the youngest of three children. Her brother, Steve Gerner, lives in Adams County and her sister, Jennifer Engstad, lives in Belleville.
Gerner was also active at Adams Lutheran Church in Argyle.
It's not clear where she acquired COVID-19, but she become ill in late May, ending up at St. Mary's Hospital in Madison, where she died.
Sturdevant, whose job involves treating hospitalized coronavirus patients, sees up close the isolation they face. That may have made it even harder for her to handle her mom's solitary last days.
"That's what haunts me about my mom," she said. "She was such a social person, and the last two weeks of her life she was alone."
'Auntie Lo' cared for many children beyond her own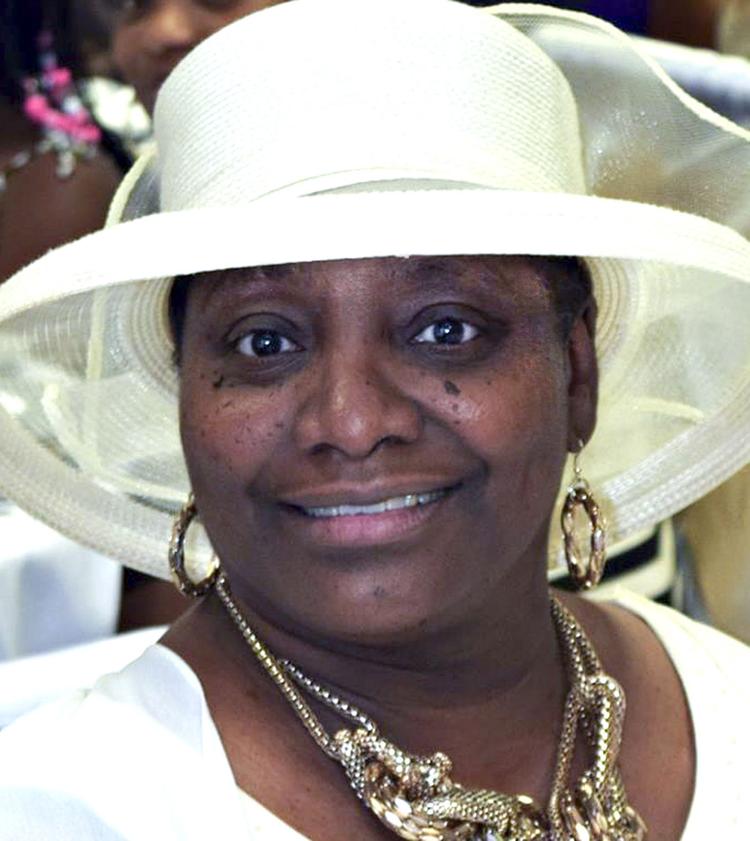 Growing up in Chicago, Lolita Dotson was 13 when her mother died. With her father not around, she relied on other family and friends for support.
By age 21, she had four children of her own. After some abusive relationships, she moved to Madison.
"It was a struggle," said her youngest child, Arsenio Sorrell, 32, of Madison. "We were in and out of shelters and low-income housing when we first moved here, for quite some time."
Despite the challenges, Dotson had a nurturing nature that wasn't limited to her own children. She took in several others who needed a place to stay for weeks, months or years.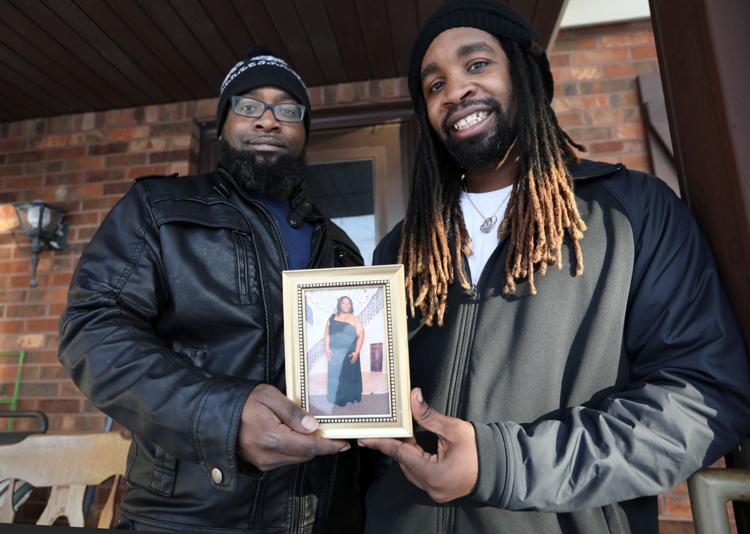 "She felt everybody deserved the basic needs, the basic love that children should have," said her daughter Ayshia Green-Calloway.
"She was invincible," said daughter Beaonca Green. "No matter what she endured in this life, she never allowed it to stop her from giving 100%."
Known as "Auntie Lo," Dotson, 53, died from COVID-19 on June 16 at UW Hospital. She had asthma, sleep apnea and high blood pressure, conditions that put her at higher risk for complications from coronavirus infection.
At her funeral, Sorrell read a poem that recalled his mom crying when he was a boy. "I've never been in a tsunami, but mama's tears always seemed to drown out everything else," he said.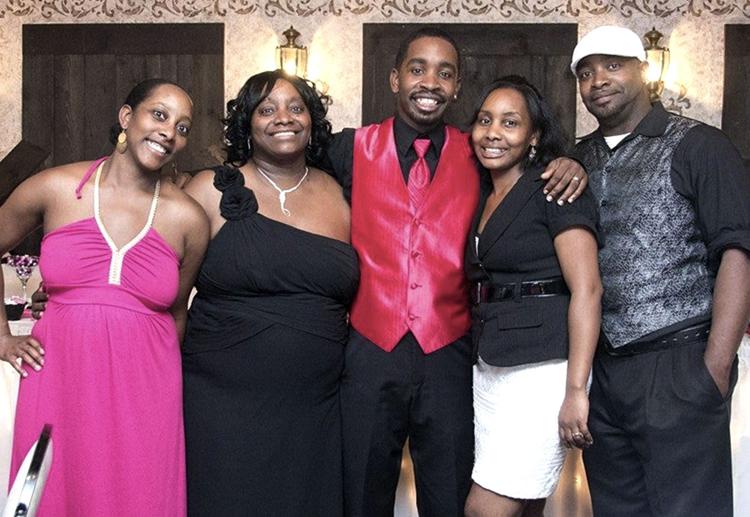 But he also remembers her as a "bright spot, always trying to boost people's spirits."
Her resilience stemmed from her faith, he said. She was active at Mt. Zion Baptist Church in Madison and then End Times Ministries International, where she was ordained as a missionary. More recently, she helped with the youth ministry for a congregation in Chicago, even though she lived in Madison and did clerical work for Madison's Veterans Hospital.
Dotson tested positive for COVID-19 on May 14, Sorrell said. She was admitted to UW Hospital's COVID-19 unit five days later. After developing pneumonia, she was placed on a ventilator May 27.
The next day, she had a stroke. She failed to recover and died after being taken off the ventilator.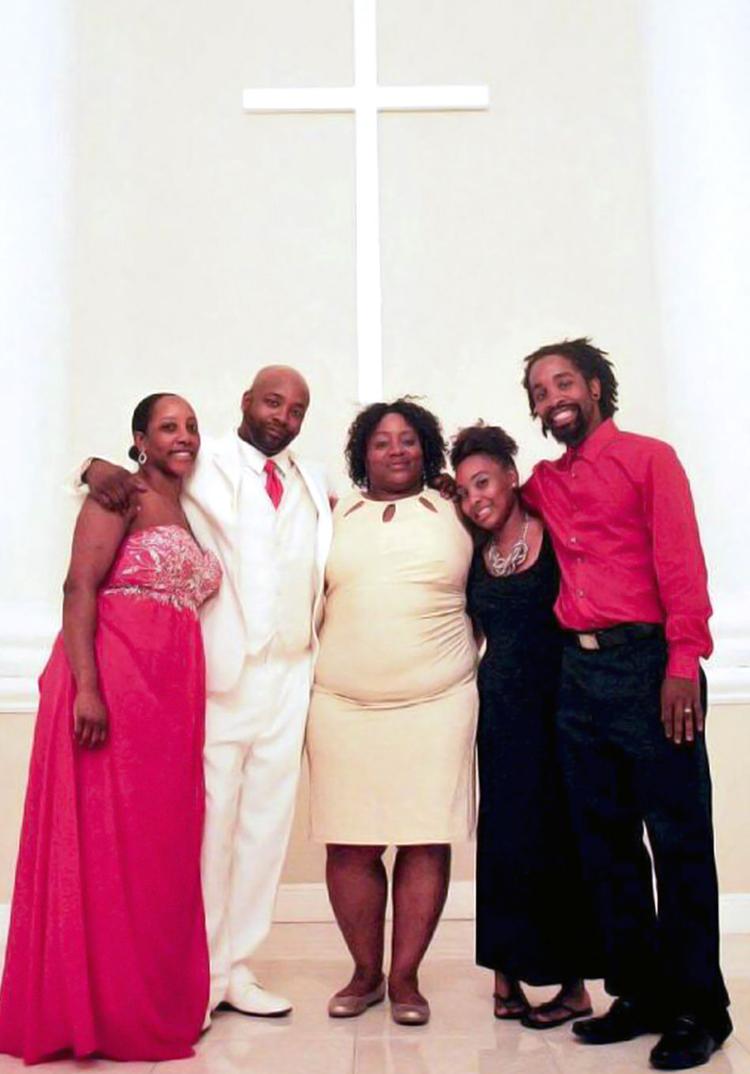 Sorrell, a certified nursing assistant at SSM Health St. Mary's Hospital in Madison, worked in the hospital's COVID-19 unit in the spring and said he wishes people would take steps to reduce the spread of the virus.
"At the hospital, I've seen it first-hand. I've seen it in my house first-hand," he said. "It could be anybody next time. It could be your parents. It could be your sister, brother, grandma and grandpa, uncle or aunt."
Woman worked at Oscar Mayer, sold Avon, loved the sun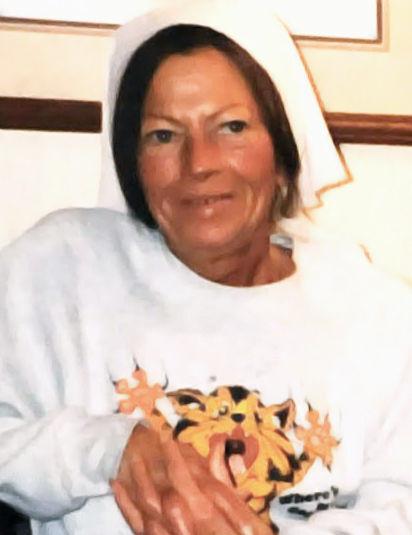 Martha Peterson was a "pretty simple person" who enjoyed gardening and sunbathing, her son said.
"In the warm months, you couldn't keep her inside," Brian Peterson said. "The kids at the apartments called her the 'crazy sun lady.' She'd lay out there for three or four hours."
Peterson grew up on a farm in Star Valley, near Soldier's Grove. After living for a few years in Janesville, where she worked at Parker Pen, she lived in Madison for 40 years before spending her last years in Richland Center.
In Madison, she worked for about 10 years at Oscar Mayer — in the "wiener tunnel," sorting good hot dogs from bad ones, her son said — and then sold cosmetics by walking door-to-door on the city's North Side.
"She did it all on her feet," her son said. "She didn't drive. She would walk four or five miles a day to sell her Avon."
Peterson, 77, died from COVID-19 on Oct. 12. She was living at Harvest Guest Home, an assisted-living facility in Richland Center. A car crash in 2016 broke her pelvis and caused other injuries, leading her to use a walker or wheelchair.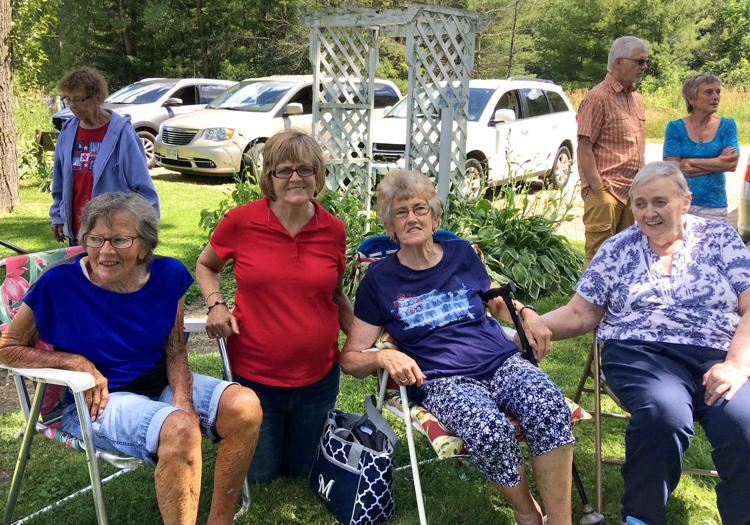 After she became ill with the coronavirus in early October, she was treated at Richland Hospital before returning to Harvest, where she died. Despite her injuries, she had been relatively healthy and may have lived many more years, given that her parents lived until their late 90s, her son said.
Her daughter, Melissa Peterson, lives in Richland Center. One sister, Karen Rayner, is in Viroqua and another, Rebecca Bald, is in Cottage Grove.
Peterson was so careful with money that she didn't know what to do with the significant settlement she received after the crash, her son said. When he would stop by to bring her a few groceries, she would insist on paying him back.
"She was a penny-pincher," said Brian Peterson, of Richland Center, who restores log cabins. "She could squeeze a dollar out of a dime."
He said his mom was also known for baking, including his favorite treats: chocolate-covered Rice Krispie bars and caramel cookies with walnuts. "I'm still chubby because of those," he said.
Known for frugality and family, engineer liked going for a ride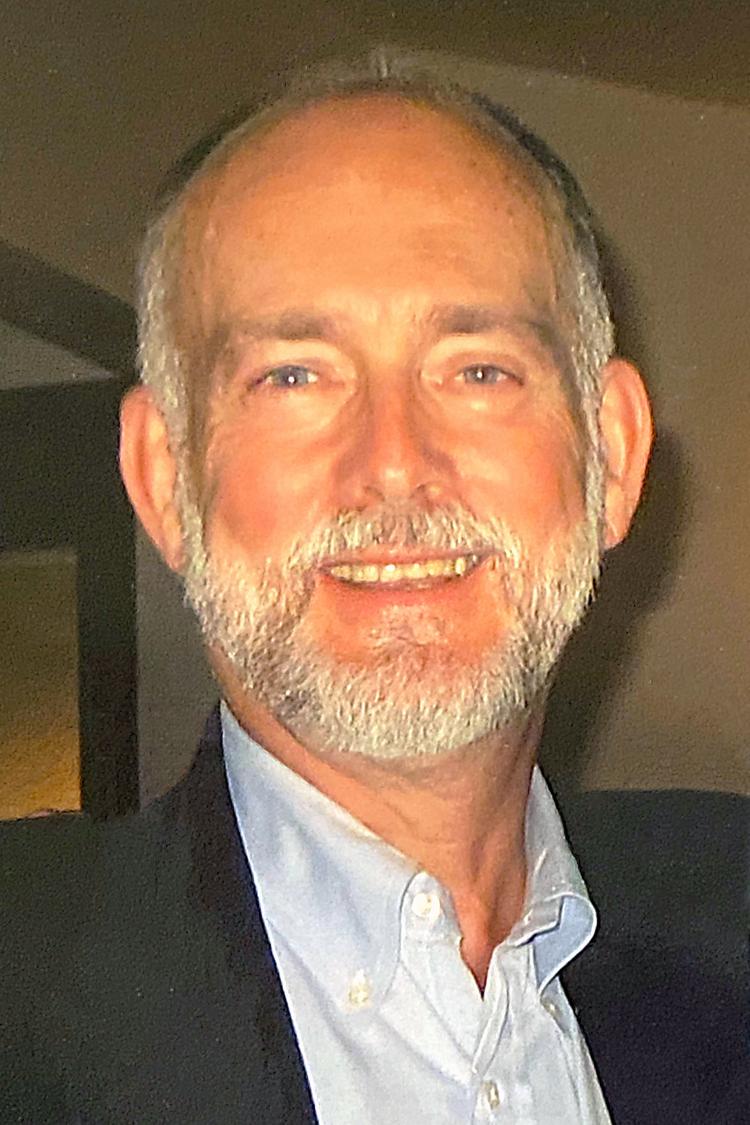 Mick Von Bergen, who had a hardscrabble upbringing in Iowa, detasseling corn to save money for college, was known for being "overly frugal," his family said.
On a trip to Washington, D.C., one summer, his kids whined about having to walk to another monument. Von Bergen, who by then had a steady engineering job, loaded them into an air-conditioned taxi. When he learned how much the fare would be, he changed his mind.
"He made us get out of the cab and walk," said daughter Kate Von Bergen-Donnelly, a triplet.
It was all the more surprising, then, that when she and her brother and sister left for college in 1994, their dad bought a 1964 Austin Healey convertible. His wife called it his midlife crisis but said the family loved taking the car through the rolling hills west of Madison when the weather cooperated.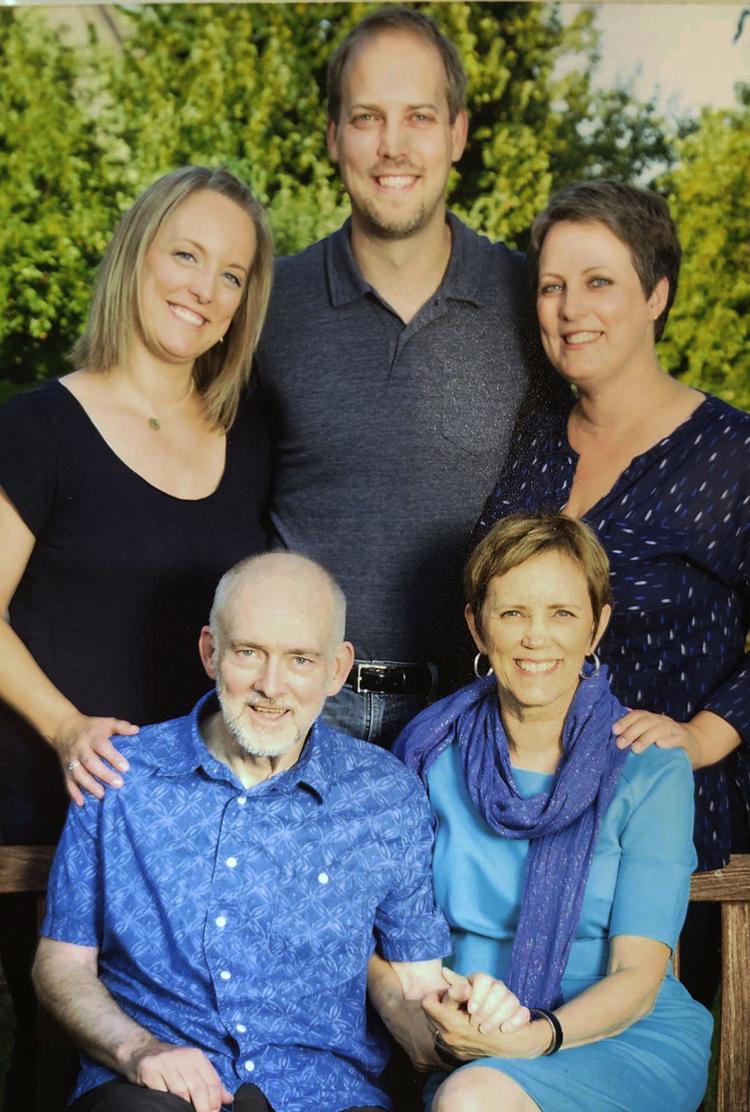 "We still call nice days 'Healey days,'" said Judy Von Bergen, who married him in 1973.
Mick Von Bergen, 77, died from COVID-19 on May 25. A high school track and football athlete who enjoyed tennis later in life, he was diagnosed in 2010 with Lewy body dementia, in which the mind and body gradually decline and people often experience hallucinations.
Living at Attic Angel Community in Madison since 2015, he didn't understand why his family couldn't visit in person after the pandemic struck. They imagine how difficult it would have been for him to have continued living in isolation through this winter, given his confusion and physical limitations.
"It's very sad, but there's a lot of relief too," said Von Bergen-Donnelly, a speech language pathologist in the Madison School District.
"His body was ready to go," Judy Von Bergen said.
Her husband worked at Warman International, a machinery manufacturer with operations in Madison, eventually as general manager, until 2001, shortly after it was acquired by Scotland-based Weir Group.
Son Nicholas Von Bergen is a pediatric cardiologist at UW Health and daughter Jacqueline Whitley is program coordinator of UW-Madison's Women in Science and Engineering residential learning community.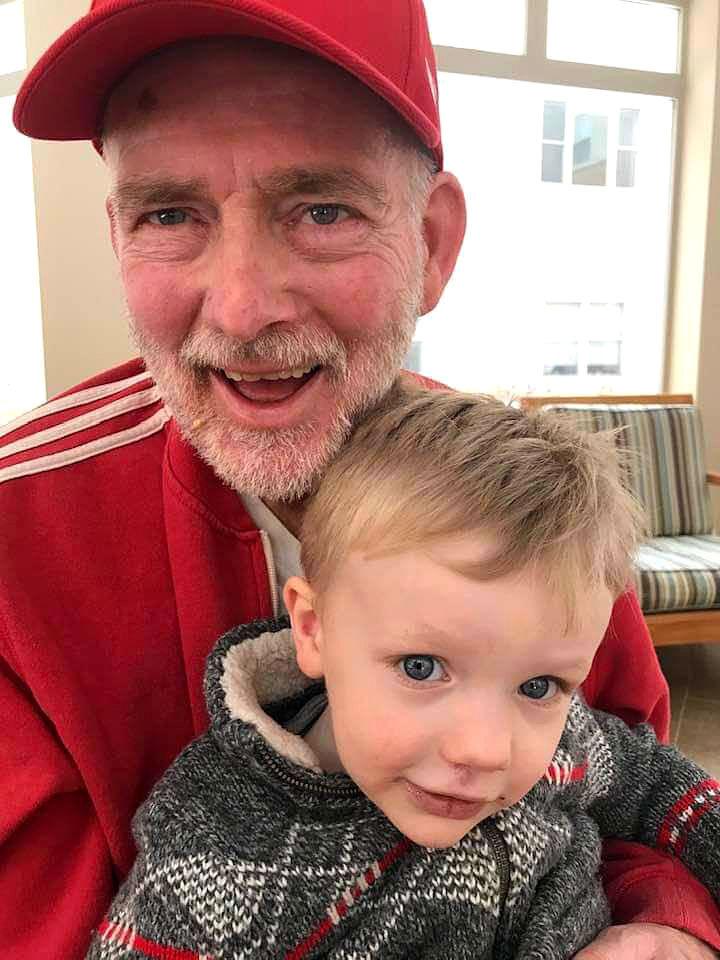 When their father contracted the coronavirus in May, the Vietnam War Army veteran was treated at Madison's Veterans Hospital, where he died several days later.
He kept in touch with Sigma Alpha Epsilon fraternity brothers from Iowa State University, to whom he still owes a keg of beer, his family said. He sold them a bunch of cheap beer steins during their college days, the story goes, saying he'd buy them a keg if they bought enough mugs. They did, but he never delivered.
"When it's safe to gather again, we plan on paying off that debt," Von Bergen-Donnelly said.
Waiter taught acting, played tough guys in indie films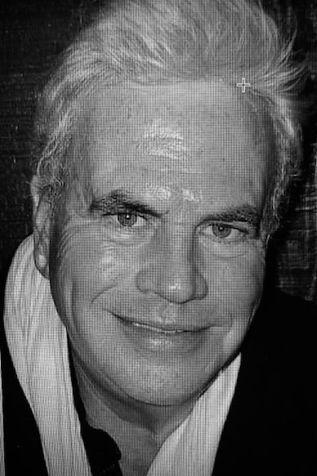 Kevin Croak, who taught acting at UW-Madison and appeared in independent films, was known for portraying bad guys.
"He loved to play the mob bosses and the gangsters, from James Cagney onward," said Wil Loper, who directed Croak in several entries in the 48 Hour Film Project, an annual competition.
In real life, Croak was anything but a thug, said those who knew him. "He was very gentle and mild-mannered," Loper said.
Croak's sister Cathy Braiman agreed. "It's funny that the place he landed was this tough guy," she said. "It's just the opposite of how I saw him."
Croak, 64, of Madison, died Nov. 28 from complications of COVID-19, according to what the medical examiner told the family, Braiman said. Single and living alone, Croak was found dead at his apartment a few days after calling in sick at his waiter job at Olive Garden near West Towne Mall. He had no underlying medical conditions that the family knew of, Braiman said.
He was the fourth of five children who grew up on Madison's West Side and attended Edgewood High School. His siblings left for Colorado, Maryland and Texas — with one living in West Allis — while Kevin stayed in the Madison area, where some cousins remain.
In the mid-80s, Jay Ekleberry hired Croak at Wisconsin Union's Mini Courses, now part of Wheelhouse Studios. Over more than 30 years, Croak taught basic acting techniques to hundreds of students in the five-week or six-week courses offered several times a year.
"He really engaged people," Ekleberry said. "He customized the class based on who was enrolled."
Loper directed Croak in six short films, including one for which Croak won a best actor award in 2016 in the 48 Hour Film Project in Milwaukee. When Loper would ask Croak to give his narration a bit of Rod Serling from "Twilight Zone" or Mr. Phelps from "Mission Impossible," Croak knew exactly what he meant, Loper said.
"On the next take, he would just nail it," Loper said. "He lent gravitas towards it more so than caricature."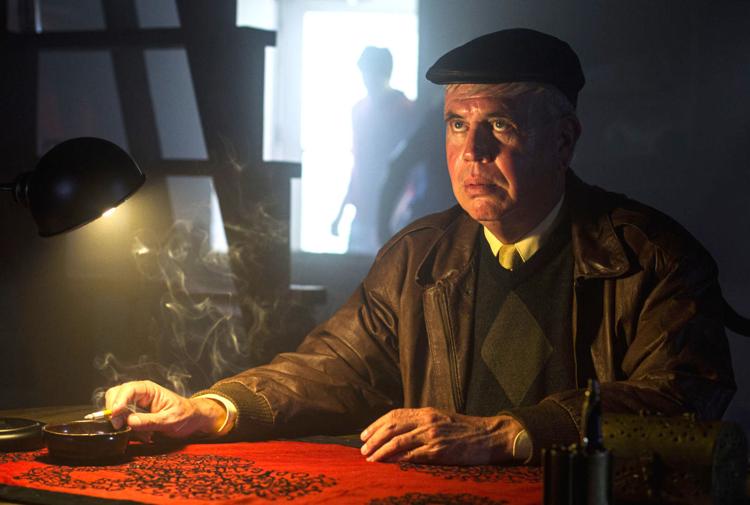 Croak was in nearly 400 films and more than 100 plays, including Madison Theatre Guild productions, according his undated online resume. "I have made a career out of playing antagonists who ultimately come to an untimely end, including slippery politicians, smarmy lawyers, corrupt cops, mercurial mob mosses, sleazy nightclub owners, salacious Hollywood directors, eccentric professors and germaphobic pimps," the resume says.
Veronica Myers, who met Croak a few years ago while waitressing at Olive Garden, said she considered him her best friend.
"Kevin had a way of interacting with people that made them feel like they were the only person in the world," she said.
Mom valued gift of shared experiences
Anne Heine's daughters lived near her and saw her regularly, but she would still talk with them by phone almost every day, often several times a day.
"She always had the insight into how everybody else was doing in the family," said daughter Kate Dale, of Fitchburg. "She was the hub."
Daughter Meg Prestigiacomo, of Madison, said her mother regularly attended her own sons' soccer games and band concerts, and liked giving experiences — like a weekend trip to Chicago — instead of items as gifts.
"She definitely valued getting together over things," Prestigiacomo said.
Heine, of Fitchburg, died from COVID-19 on July 8, her 73rd birthday. She had no underlying medical conditions and had been in the hospital only three times, for the births of her children, including son Tim Heine of Florida.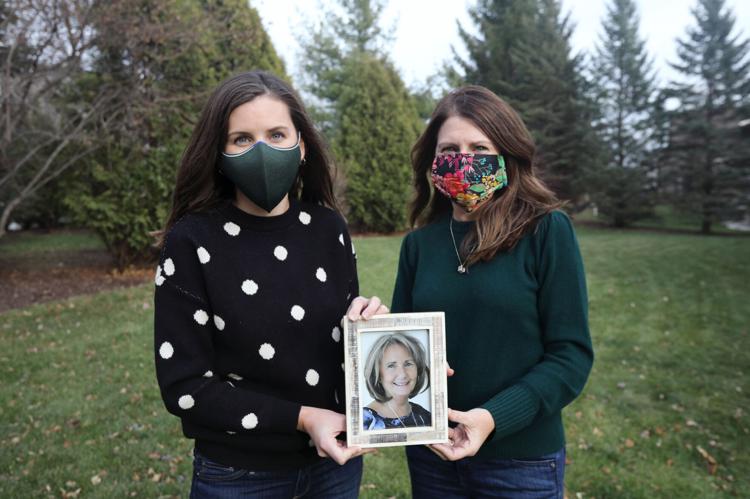 "I used to say, 'If I ever got it or my family ever got it, we'd be fine because we're healthy,'" Prestigiacomo said. "I don't believe that anymore."
Despite rarely going out and wearing a mask when she did, Heine became ill in mid-June, her daughters said. By June 24, she was at UW Hospital and soon on a ventilator. The next two weeks were full of ups and downs, with Heine's condition seeming to improve enough that doctors said she could come off the ventilator before complications caused her death the next day.
Heine's daughters are thankful the whole family, including their spouses and children, spent two weeks in Italy with their mom in July 2019. "She was so grateful to be a part of that trip," Dale said.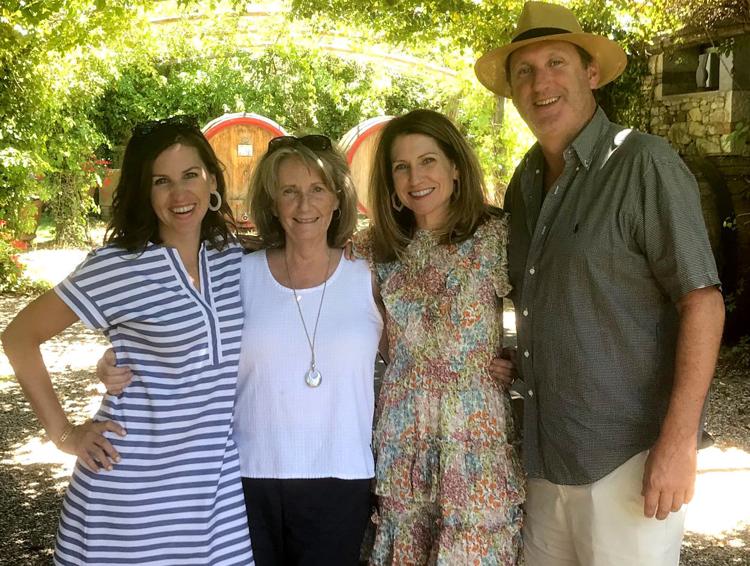 With the holidays coming up, the daughters recall how much their mom loved entertaining, with just the right music playing and candles lit. "It would be beautiful, down to the flowers and the tablecloths and the dishes," Dale said. "Everything was always welcoming and warm and cozy."
Heine made an effort to keep in touch with friends and was good at sending thank you notes. After her death, her family saw reciprocation in the hundreds of notes they received letting them know how kind their mom was.
"Being kind was truly our mom's legacy," Dale said.
After 64 years of marriage, 'I really don't have a confidant'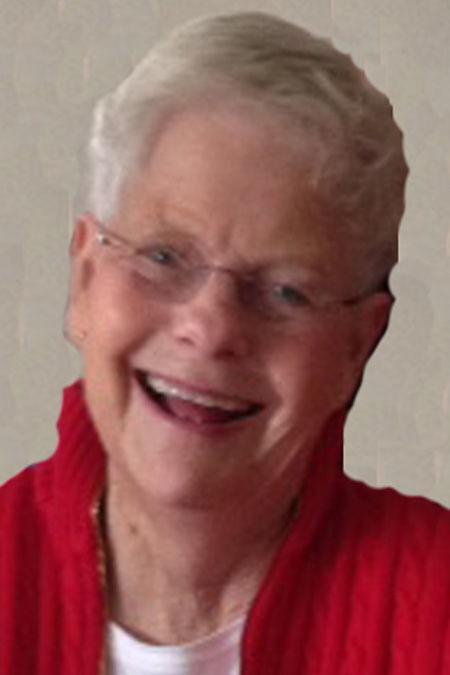 For 28 years, Janet Schieldt worked as a teacher's aide at Lowell Elementary School in Madison. She was also active in the education of her three children.
"She was on the PTA, she went on all the field trips, she made all the cupcakes," said daughter Mary Jo Schieldt, of Madison.
Schieldt and her husband, Sheldon, got sick the same day in late March from COVID-19, a few days after encountering a coughing child at a clinic in the early days of the pandemic.
She died a week later, on April 3, at Stoughton Hospital, not far from the couple's farm along the Yahara River between Stoughton and Edgerton. She was 84 and for years had taken a medication for rheumatoid arthritis that increases the risk of infections.
She and Sheldon, graduates of Edgerton High School, were married for 64 years. They discussed politics, their children, their grandchildren, "whatever was going on in our crazy world," said Sheldon, 86. "We didn't always agree, but we were at least a sounding board for each other."
Now, he said, "I really don't have a confidant."
The couple had season tickets to Badgers football games for 38 years and to Badgers basketball games for 16 years.
As they both developed body aches and a fever in the spring, Janet's weakened lungs left her struggling to breathe and she was taken to the hospital April 1. Sheldon stayed with her, even as his illness grew worse and he had to wear a "space suit," with a pump supplying air in a hood.
The rest of the family kept vigil in the hospital's parking lot. "It was completely empty, not a car," said daughter Jodi Schieldt-Grubb. "It was almost like a ghost town."
Now, nearly eight months after her mother's death, with the COVID-19 death toll rising in Wisconsin, Mary Jo Schieldt said she is frustrated so many people refuse to wear masks.
"If they don't care about themselves, they should at least care about their family, friends and community," she said.
Father of teenagers cooked chili for neighbors, friends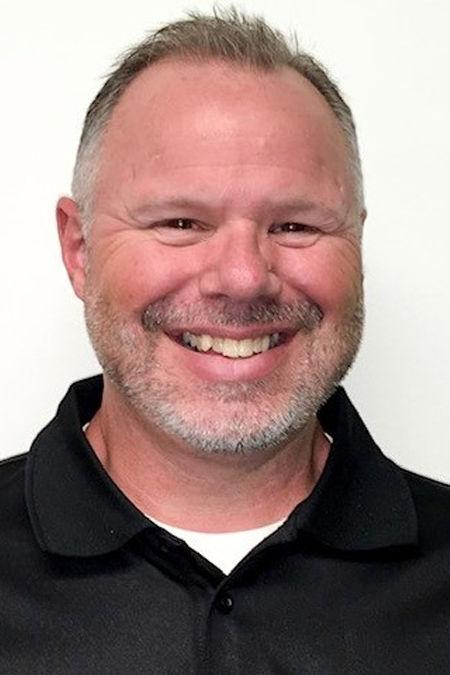 John Fleck was known for his huge batches of chili.
"I can't even tell you how many cans of beans and tomatoes he would put in there," said his wife, Pam. "He would always make way more than we could eat. That was always a reason to invite neighbors over, or friends."
Fleck, 54, of Mount Horeb, died from COVID-19 on April 4, leaving behind two children: Jack, 16, and Mackenzie, 14. He had no underlying medical conditions.
Pam Fleck said her husband loved cooking, home projects and the outdoors. At Quivey's Grove, where he was a manager years ago, he started the restaurant's Beer Fest, which has continued for 27 years.
Shortly before they were married in 1999, the couple had a house built on 15 acres near Blanchardville. They did most of the interior work themselves. John also enjoyed landscaping.
"He appreciated nature, being out where you could see the hawks soar," she said.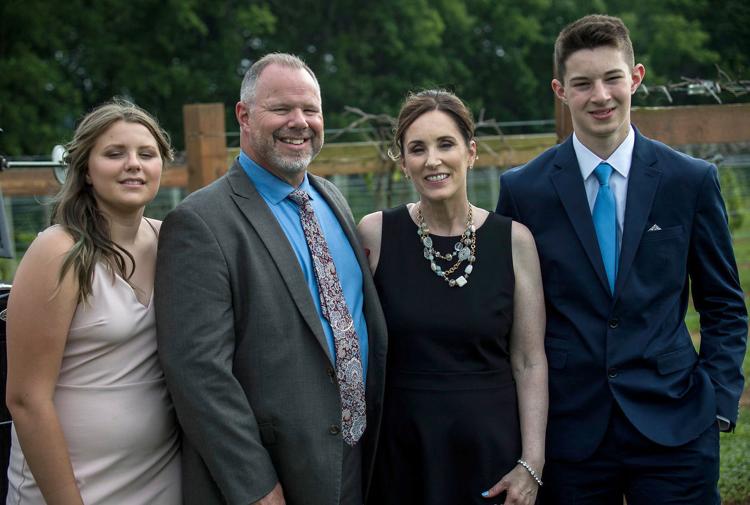 They moved in 2017 to Mount Horeb, with both of them most recently working for the insurer Humana. He had also worked for Duluth Trading Company and Lands' End.
On March 17, he woke up with a fever. With the coronavirus just starting to pick up in Wisconsin, he was worried, mostly about giving his illness to Pam, whose immune system is compromised from rheumatoid arthritis.
But when he called his medical clinic over several days, they said to stay home and not to worry, Pam Fleck said.
After a co-worker tested positive for COVID-19, John was tested March 25 and learned the next day he was infected. He started to have trouble breathing and Pam took him to UW Hospital, where he was put on a ventilator March 27.
His kidneys stopped working two days later, requiring dialysis, and he developed bacterial pneumonia, Pam said. But by April 3, he seemed to be turning around, with doctors saying he might be able to go off the ventilator the next day.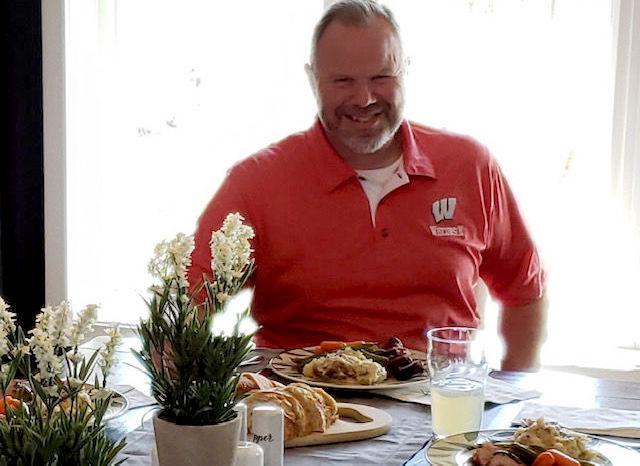 But the next morning, his heartbeat became erratic. A nurse let Pam listen by phone as a medical team tried unsuccessfully to resuscitate him and then declared him dead. Just hours earlier, she learned she had COVID-19 too.
She recovered from her illness, but trying to comfort her children while dealing with the loss of her husband and being ill was a lot to handle.
"We were shut in our house, not being able to mourn with anyone else or get comforted by anyone else," she said. "It was horrible. I still can't believe it."
A teaser who was in tune, despite hearing impairment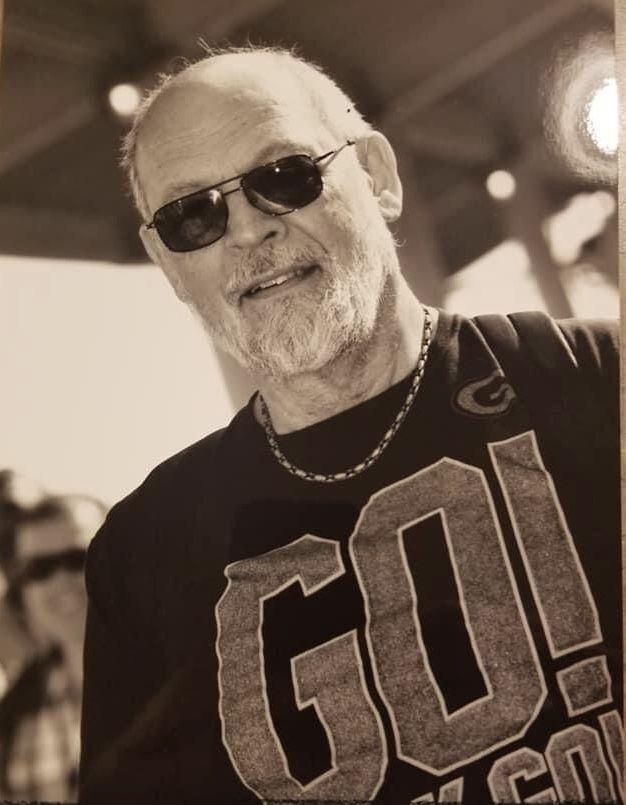 Steve Uttech was born with a hearing impairment and couldn't make out people's voices, but he could read lips and sing along with others.
But when it came to "Happy Birthday," he purposely bellowed the tune off key and out of sync with everyone else, said his daughter Karrie Uttech. It became a tradition that made everyone laugh.
"We talk about how boring our family events are going to be now. Somebody is going to have to step up," she said. "He was always very funny."
Uttech, 69, of Watertown, died from COVID-19 on Oct. 25. He had no underlying medical conditions, his daughter said.
Unable to hear except for some low-register sounds, Uttech went to a school for the deaf as a child but graduated from Watertown High School in 1969. He worked for Watertown Metals, later known as Western Industries, for 44 years — most recently in quality control — before retiring several years ago, his daughter said.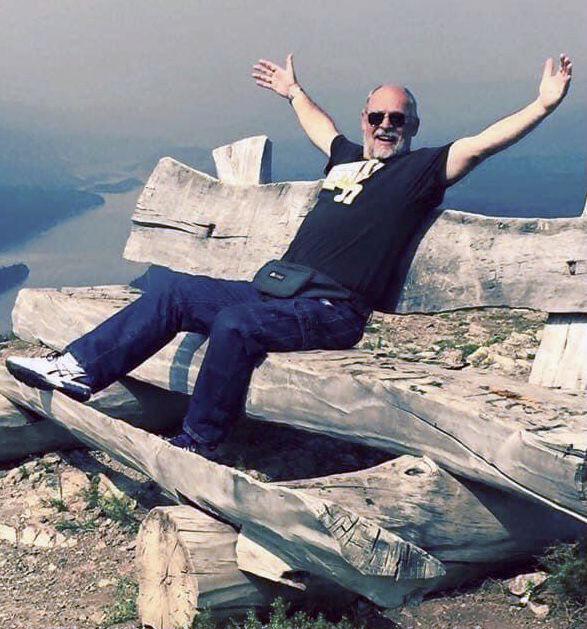 When Karrie Uttech and her brother and sister were growing up, their father made it clear he didn't want them to learn American Sign Language, even though he used it with deaf friends.
"Dad wanted us to talk to him by him reading our lips," she said. "That was very important to him."
He knew all the words to "Puff the Magic Dragon," and could sing it on key. "For someone not being able to hear, it was pretty amazing," Karrie Uttech said.
During retirement, he enjoyed catching up with friends in Watertown and elsewhere he hadn't seen for years. "He was a true social butterfly," she said.
He became ill in late September, testing positive for the coronavirus and developing pneumonia. On Oct. 3, he was admitted to ProHealth Oconomowoc Memorial Hospital, where he was put on a ventilator until he died.
At his memorial service this month, Karrie Uttech recalled how her dad would sneak up on loved ones and tickle them.
"He often drove me crazy, but what I wouldn't give for that now," she said.
'Gentle giant' initially skeptical about pandemic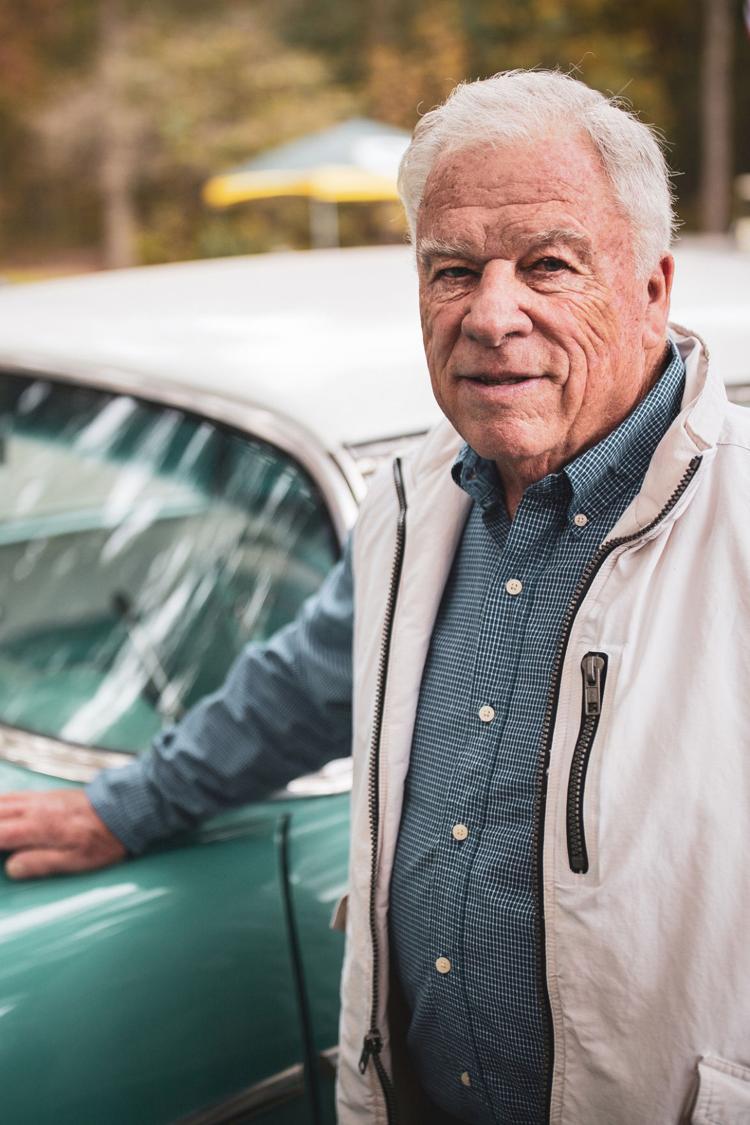 Richard Grams had his home built on a wooded hill northeast of Deerfield, with enough land to add two houses for some of his children nearby.
He built Greater Insurance Service Corp., a Madison company he founded in 1974 that today has 18 other locations around Wisconsin.
In his 70s, he built — from scratch, over several years — a log cabin on Squirrel Lake near Minocqua, where the family has three other cabins.
The man whom loved ones called a "gentle giant" died from COVID-19 on Oct. 7, apparently after getting infected over Labor Day weekend in the Northwoods.
Grams, 80, had no underlying medical conditions, said his granddaughter Jamae Wierzba, a UW Hospital emergency room nurse. "He was an 80-year-old who lived his life like a 40, 50-year-old," she said.
A supporter of President Donald Trump, Grams was initially skeptical about the seriousness of the pandemic. "He was reluctant to believe that this was as big of a problem as they were making it to be," Wierzba said.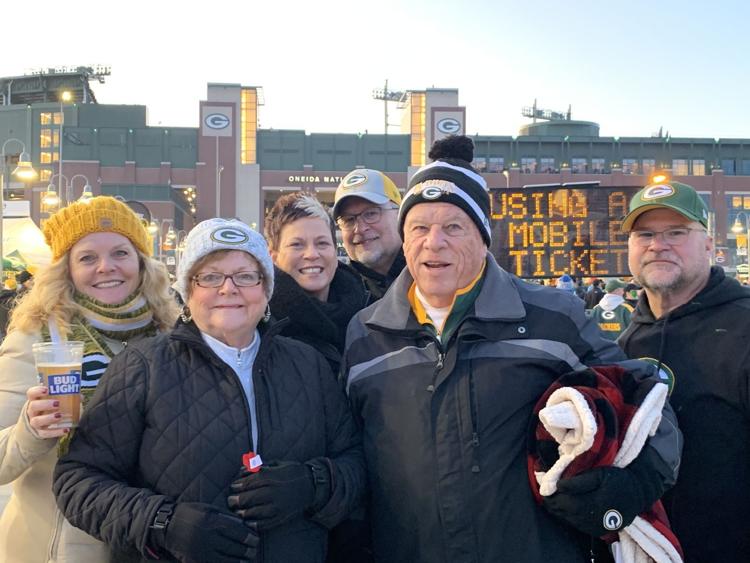 He became more concerned about the coronavirus over the summer, wearing masks and avoiding crowds as recommended, she said. But some doubt remained, said Grams' son-in-law, Minnesota state Sen. Matt Klein, a Democrat and a doctor.
"I would advise him to wear masks and then to distance socially and follow the usual regulations and I think he was skeptical about those recommendations," Klein told CNN, noting that he and Grams had a good relationship.
Through his entrepreneurship, Grams encouraged those around him to achieve, said Wierzba, who credits him for helping her pursue a nursing degree and now a master's in nursing.
"He was somebody who pushes you to your limits, and pushes you to be who you should be, and doesn't let down," she said. "But he did that in a very gentle way."
When he started having trouble breathing in September, she drove him to the emergency room, at SSM Health St. Mary's Hospital in Madison. He was admitted and put in intensive care.
After 16 days on a ventilator, during which no visitors were allowed, he died at the hospital.
"That's the biggest thing with COVID," Wierzba said. "It's not just the sick family member. It's the dying with loneliness too."
Doctor, tennis player, role model never complained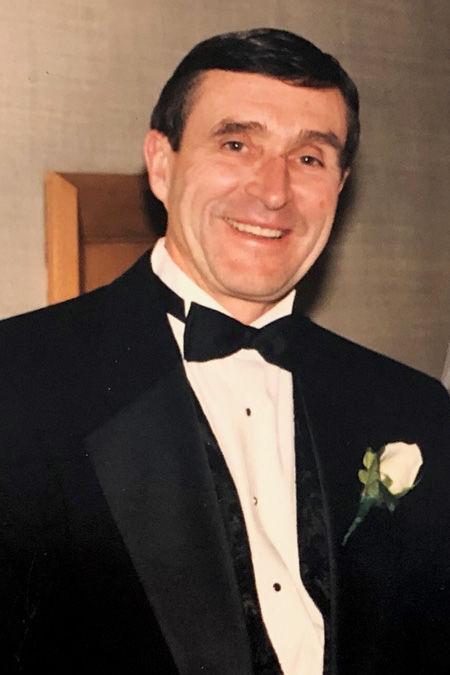 As Dr. Timothy Donovan led his daughter and granddaughter on a lengthy hike near Tucson, Arizona, he stumbled and fell. The Madison doctor brushed himself off and insisted the group keep going so his granddaughter, 10 or 11 at the time, could experience success in the outdoors.
The next day, Donovan went to urgent care, where an X-ray revealed a fracture. "He had broken his wrist, but he didn't say one word to anybody," said his daughter, Kristin Nelson, who was with her daughter on the hike. "He wanted to give her a sense of accomplishment."
Donovan was never one to complain, Nelson said, whether it was growing up as the eldest son of 10 children in southeastern Wisconsin, ushering Dean Clinic through mergers as president or fighting multiple myeloma in his later years, when he became UW-Madison's oldest stem-cell transplant recipient at the age of 72.
"He would listen to the rest of us complain about one thing or another," Nelson said. "But he'd just focus on the positive."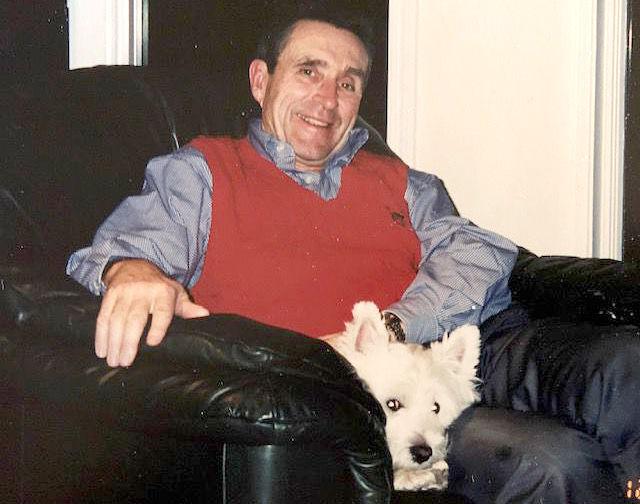 Donovan died from COVID-19 and his blood cancer on April 10 at age 82. He became ill from the coronavirus in late March.
"He didn't even get that sick with COVID-19. But he was so sick with his cancer, that was all it took," said Dr. Conrad Andringa, a longtime friend and Dean Clinic colleague.
Donovan, from a Catholic family, entered the seminary but started a hunger strike to bring attention to his desire to attend college. "It was to let his parents know he wanted to be a doctor, not a priest," Andringa said.
After attending Marquette University, Donovan received his medical degree from UW School of Medicine and Public Health. He and Andringa, medical school classmates, ended up at Dean Clinic, Andringa as a pediatrician and Donovan an ear, nose and throat specialist.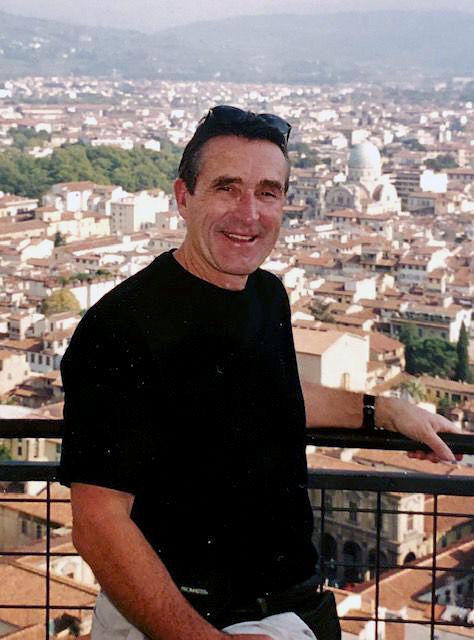 Donovan became president of Dean Clinic, helping it merge with another doctor group and launch an HMO, Dean Health Plan.
"He was a friend you could count on," said Andringa, who played the card game Sheepshead with Donovan and joined him in attending Badgers football, basketball and hockey games.
Donovan was a dedicated tennis player, spending many hours at the John Powless Tennis Center in Madison. He also played bridge, achieving the title of life master.
"He worked extremely hard at whatever he did, whether it be tennis or golf or bridge," said Nelson, a veterinarian in Janesville.
As with many COVID-19 deaths, a traditional memorial service was not held.
"It's a big Irish family and there was no big funeral, no big wake," Nelson said. "There wasn't a lot of closure."