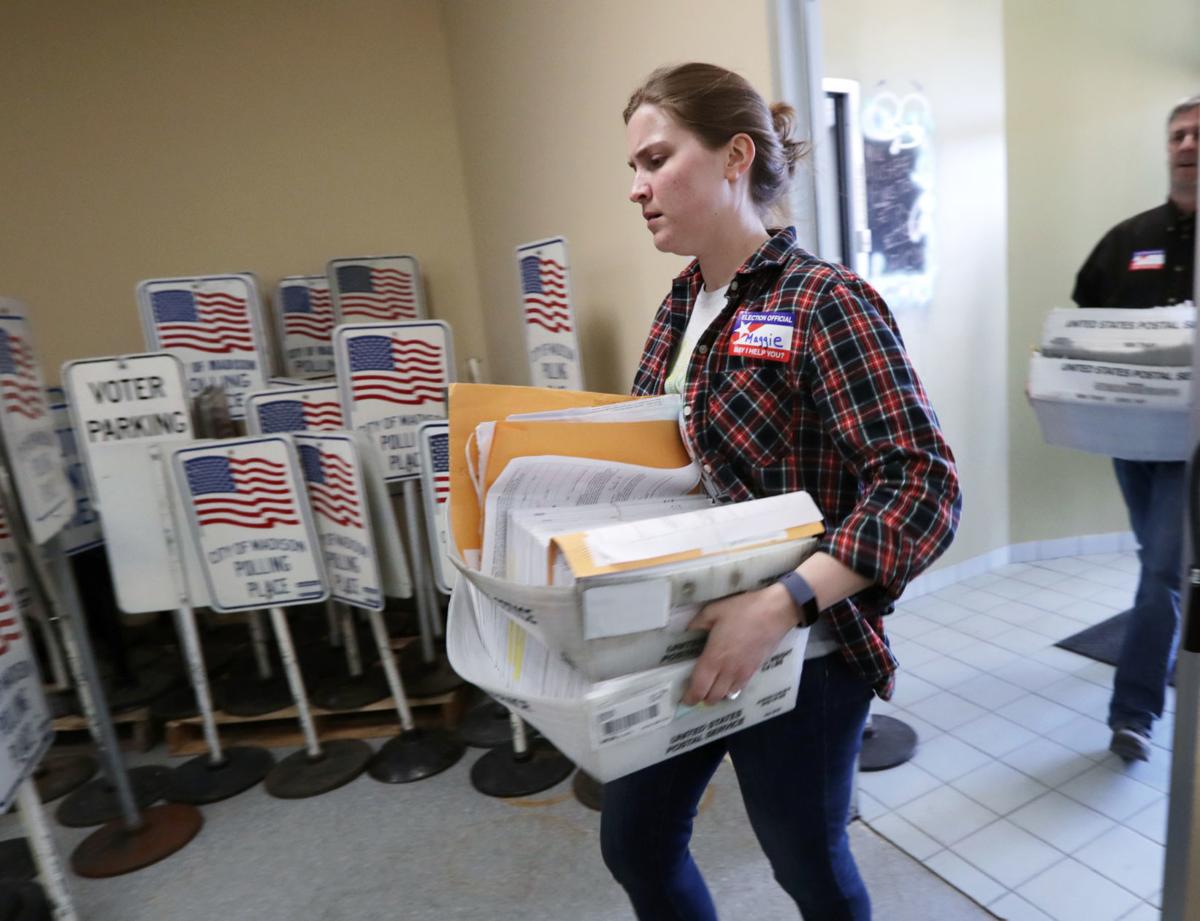 Wisconsin's April 7 election, a trial run for November if COVID-19 persists, showcased several problems with how in-person and mail-in elections are run, but so far Republican legislative leaders don't anticipate making any statewide changes to the system.
Democrats have pushed for legislation requiring elections to be conducted primarily by mail for the rest of the year as a precaution, mirroring a process some other Western states already use, but Republicans say Wisconsin's system for absentee ballots already works.
"We saw how flexible our system is where a vast majority of people who don't normally vote absentee found a way to vote absentee," Assembly Majority Leader Jim Steineke, R-Kaukauna, said in an interview.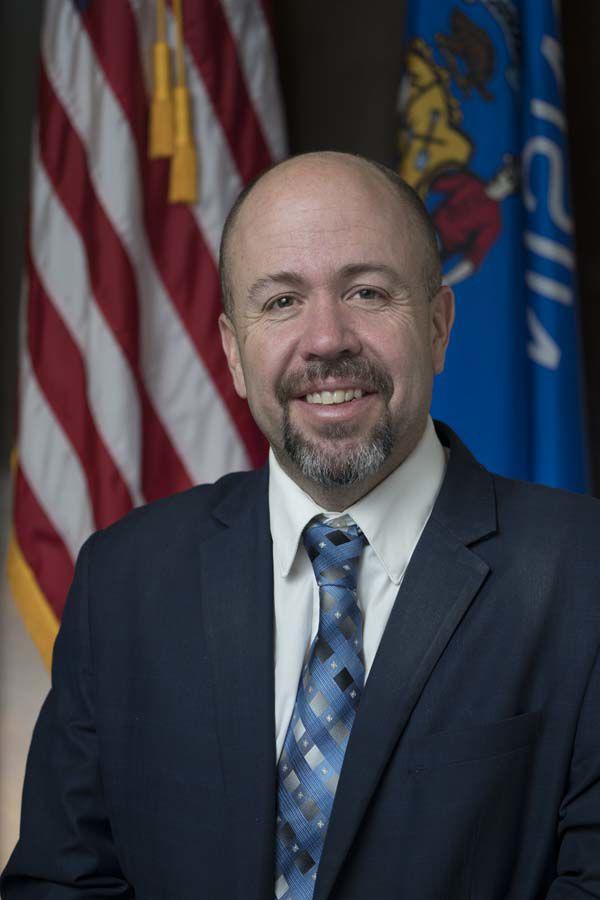 During the April 7 election, Milwaukee and Green Bay voters waited for hours at the polls while lines were scant elsewhere in the state. People across Wisconsin reported not receiving ballots they had requested weeks before, an issue the state Elections Commission has not resolved. That included "three large tubs" of undelivered absentee ballots from voters in Oshkosh and Appleton.
Without any action, Wisconsin could again experience the same problems with its elections if a wave of COVID-19 strikes in November, when turnout could be far higher. Voters in cities that don't have enough poll workers could again experience long waits at a reduced number of polls. And so far there's no guarantee the U.S. Postal Service won't again fail to deliver tubs of absentee ballots to voters before the election deadline.
Steineke said little can be done to influence the U.S. Postal Service to change its practices ahead of Election Day.
But advocates of mail-in voting say the uniformity and simplicity of mailing all ballots to voters at the same time could help prevent some of the mailing issues experienced in the lead up to this month's statewide election.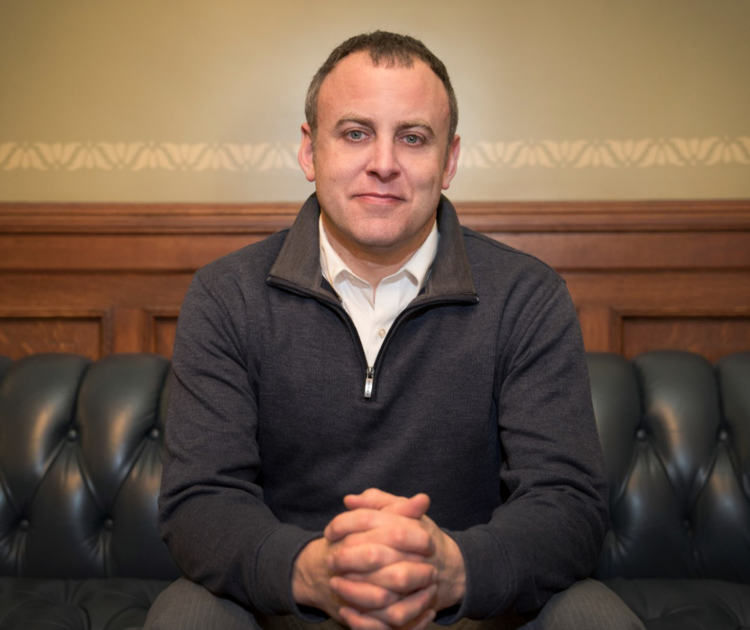 "You shouldn't be in a place where you have to choose between participating in an election and transmitting a lethal virus that risks perhaps your own health and certainly the health of others," said Assembly Minority Leader Gordon Hintz, D-Oshkosh, who helped author a bill that would implement primarily mail elections for the rest of the year. "It certainly shouldn't happen in the future."
But Steineke, whose party controls both houses of the state Legislature, opposes the Democratic proposal because of the cost, potential for fraud and the fact Wisconsin already has an absentee voting system. They also balk at the mailing issues voters experienced with absentee ballots in April, and fear a primarily mail election could leave people with no recourse if they never received their ballot, because polling places would be reduced.
While President Donald Trump recently said certain voting measures, such as vote-by-mail, would mean "you'd never have a Republican elected in this country again," political scientists say there's no correlation between levels of absentee or mail voting and partisan advantage.
Democratic Gov. Tony Evers, Assembly Speaker Robin Vos, R-Rochester, and Senate Majority Leader Scott Fitzgerald, R-Juneau, did not respond to a request for comment.
Sending ballots to voters
At the very least, earlier preparation by state and local officials would likely lead to fewer problems in upcoming elections, said Scott Van Derven, president of the Wisconsin State Association of Letter Carriers. Primarily by-mail voting does just that, but there may be other ways to smooth over the absentee voting process if lawmakers can't agree on new legislation.
Van Derven said it's important for voters and local election officials to make sure there is a proper timeline and cutoffs to allow for the proper return of ballots. He said further precautions could include cities expanding their use of ballot drop-off boxes for voters to expedite the return of absentee ballots.
Municipalities in Wisconsin can't automatically send ballots to registered voters, as states with primarily mail election do. In those states, voters receive their ballots with plenty of time to return them.
Steineke said the state should continue encouraging voters to cast their ballots absentee, or to request absentee ballots to be sent for the duration of the year. He also said Evers should alert cities and towns more quickly than he did in April about how many National Guard members the state plans to deploy to assist at the polls. He also wants investigations into actions the mayors took in Milwaukee and Green Bay that resulted in long voter lines.
In other states
Five states currently conduct elections entirely by mail: Colorado, Hawaii, Oregon, Washington, which are controlled by Democrats, and Utah, a Republican state. At least 21 other states have laws that allow some smaller elections to be run by mail.
In such elections, ballots are mailed out far in advance to all registered voters.
Steineke raised a concern that an all mail-in election wouldn't allow people to seek recourse if they don't receive their ballot in time — because there wouldn't be in-person polling locations as a backstop — but that's not an issue in the all mail-in states.
States like Colorado allow people to cast a ballot at an in-person voting center during the early voting period or on Election Day. Other states automatically send their ballots with plenty of time before Election Day, and voters who don't receive a ballot on time call to get a replacement ballot. States also provide plenty of drop-off boxes so voters can return their ballots in person rather than send them back through the post office.
Advocates of voting by mail laud the benefits, such as voter convenience and satisfaction, savings for localities because they don't have to staff as many polling sites, and a possible increase in voter turnout.
All mail-in voting does have a variety of potential drawbacks, such as eroding the civic experience of voting, disadvantaging people who don't have street addresses, allowing friends and family members to coerce someone's vote, and greatly increasing printing costs.
For Steineke, such an overhaul isn't worth it, especially because voters in Wisconsin can request a ballot as they please.
"This idea that the system is broken and there's no way to fix it is crazy," Steineke said.
All-mail voting systems do have one big advantage over Wisconsin's absentee voting system, said Amber McReynolds, CEO of Vote at Home, a nonprofit that promotes all-mail elections. Vote-by-mail states send out their ballots over a few days in bulk mailings, which allows for better coordination with the Postal Service and creates an expectation for voters as to when they will receive their ballot.
"There's all kinds of examples of where there's vulnerabilities in a system, and I think this pandemic has particularly exposed the significant vulnerabilities that exist in the in-person voting structure," McReynolds said.
For Republicans, another concern is preventing voter fraud. While Wisconsin could possibly create an all-mail voting system with photo ID, McReynolds said the security methods used by other states might work better. Balloting systems in all-mail states typically use signature verification, something that might be more effective than photo ID, which McReynolds said can be fooled, especially if people are wearing face masks on Election Day.
According to her organization, voter fraud per capita is no higher, and often lower, in vote-by-mail states.
Ballot envelopes have bar codes that are unique for each individual voter, and only one ballot, the first one in, is accepted.
Steineke said he is concerned about implementing a system in Wisconsin, where more than 200,000 voters on the rolls may have moved, but McReynolds said all-mail elections systems might be part of the solution. States with all-mail elections are constantly updating their voter rolls, another benefit of all-mail elections. Plus, the signature verification requirement would provide a backstop to fraud.
Editor's note: The story corrects Rep. Gordon Hintz's home city.
Concerned about COVID-19?
Sign up now to get the most recent coronavirus headlines and other important local and national news sent to your email inbox daily.