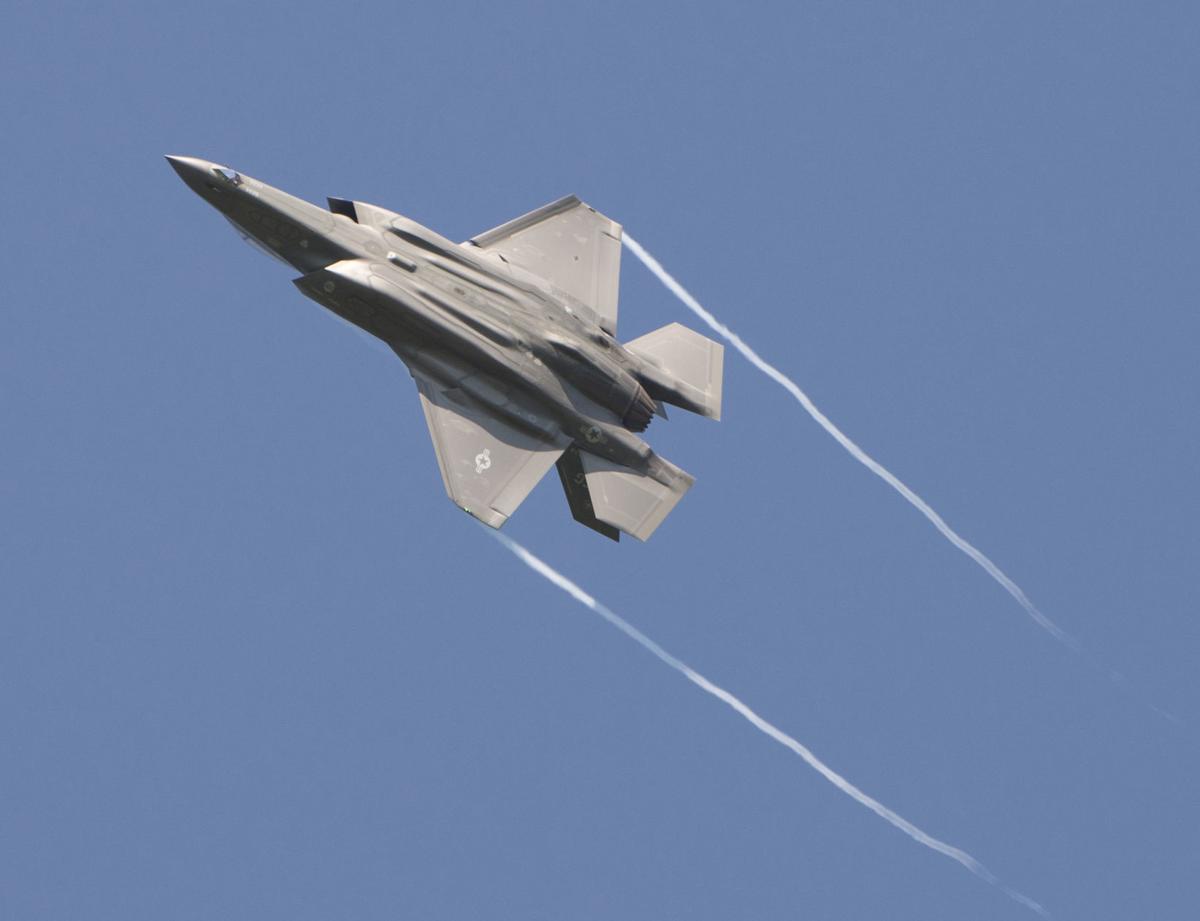 The U.S. Air Force has denied requests for a demonstration of the noise difference between the F-16 jets already present at Truax Field and proposed, louder F-35 jets.
In a letter to U.S. Rep. Mark Pocan, D-Black Earth, acting Air Force Secretary Matthew Donovan said an F-35 take-off and landing demonstration at the Madison-based airfield would "only present a momentary experience of that aircraft's noise, which would serve no evaluative purpose" and would "inject subjectivity that would undermine the deliberative environmental analysis."
Donovan said the sound impact of a jet is measured as an average of all airplane noise in the area over 24 hours — not with a single flight, which he said can be influenced by wind speed and direction, air temperature, humidity and the plane's take-off weight.
"We will not be able to support your request to fly an F-35 at Truax Field," Donovan said in the letter. "Scientifically, it would not represent the actual cumulative experience over an extended period of time, nor would it be repeatable at other bases being evaluated."
Donovan's letter was in response to Pocan's inquiries for clarity on the overall noise impact of the F-35 jets, as well as a request for a demonstration at Truax so residents could hear for themselves.
On Thursday, Pocan sent another letter to Donovan encouraging him to reconsider a demonstration.
You have free articles remaining.
"We want to reiterate our ask that we think Wisconsinites would benefit from hearing a test run of both the F-35s and F-16s, so they can be the decision makers about the F-35s' impact in the community," Pocan said in an email. "We thank the Air Force once again for extending the public comment period, but ask that they reconsider their refusal to perform these tests."
The Air Force has identified Madison and Montgomery, Alabama, as preferred sites for two squadrons of the new $90 million jets. Many residents have voiced their opposition because the Air Force's 1,099-page environmental impact statement concluded the jets will cause increased noise for nearby neighborhoods — including some schools — and have a disproportionate impact on low-income residents and people of color.
Supporters of the jets have pointed to the 64 new jobs, accounting for $1.8 million in annual economic activity, associated with the jets. They also have said securing the new planes would add security to the more than 1,650 jobs and $99 million in annual economic impact already supported by Truax.
The Air Force's draft environmental impact statement estimates about 1,000 additional households around the airport would be subject to an average daily noise level from the jets above 65 decibels, or about as loud as a nearby vacuum cleaner.
During the few seconds the jets take to pass overhead, the noise can reach 110 decibels or more — about 16 times louder than a vacuum cleaner — the equivalent of being at a loud rock concert or standing next to a car horn.
Last week, the Air Force approved a 30-day extension to the public comment period for the proposal to add a squadron of F-35 jets at Truax Field. The deadline for comment is Nov. 1 and a final decision from Donovan is expected in February, 30 days after the final environmental impact study is released.