After the COVID-19 pandemic wanes and the economy improves, the city should expand Monona Terrace to maximize the use and economic benefit of the Frank Lloyd Wright-inspired community and convention center, a consultant says.
The 62,830-square-foot facility, opened to great fanfare in 1997, is modest in size compared to its competition and should be expanded by 42,250 square feet to 105,080 square feet, HVS Convention, Sports & Entertainment Facilities Consulting, of Chicago, says. The expansion would likely occur to the east of the facility's parking garage and over John Nolen Drive.
The study was commissioned before the pandemic took hold and city officials stress that any push for an expansion would come after recovery and the community has dealt with challenges such as unemployment and housing security.
"Any discussion of significant capital projects for Monona Terrace will have to wait until our budgets are in much better shape, and will have to be weighed against other city priorities," Mayor Satya Rhodes-Conway said.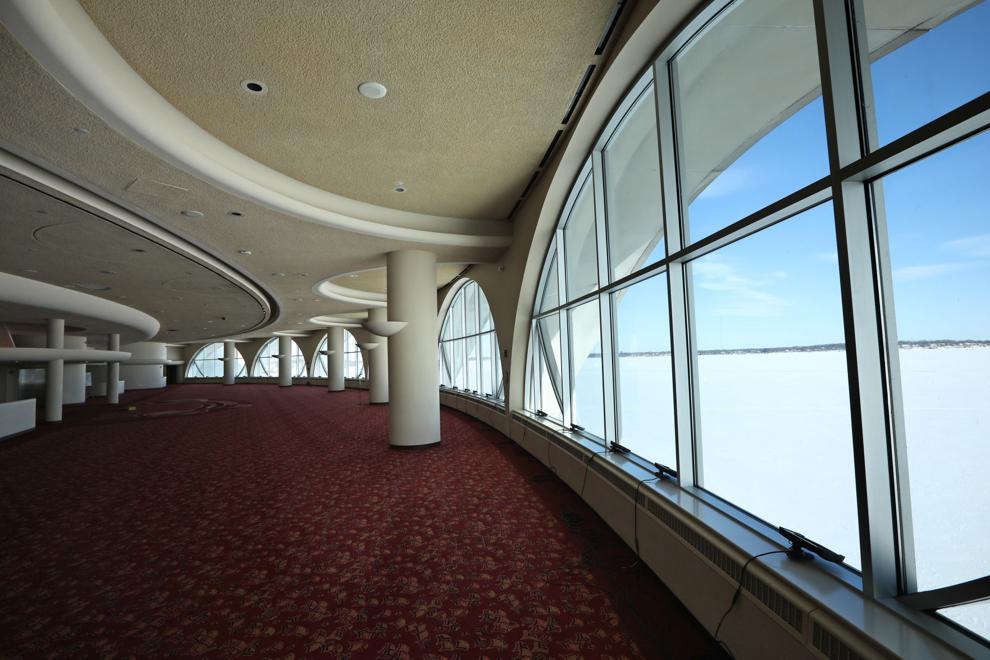 "There are a lot of things that are a higher priority," Monona Terrace executive director Connie Thompson said. "This study was commissioned pre-pandemic, and we're uncertain of the path forward right now given the state of the events industry and our current financial situation. We're uncertain of the time frame but are hopeful that these plans could advance once the economy and our business has recovered."
If and when it's time, an expansion could bring more use, visitors, spending, jobs and tax revenue, HVS says.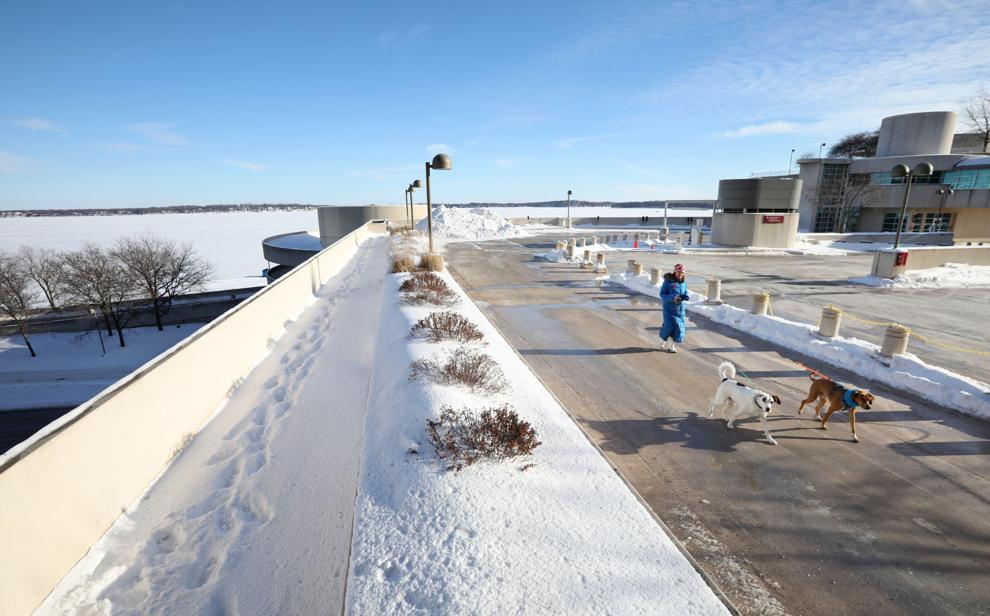 An expansion, combined with the construction of a new hotel to serve Monona Terrace as part of Judge Doyle Square and other additional hotel space, would eventually deliver a net spending impact of $32.7 million annually and 290 full-time jobs for the city, plus $23.1 million annually and 200 jobs for the state, HVS says. The improvements could generate $481,000 in annual hotel room taxes for the city and $1.6 million in annual tax revenue for the state, it says.
"We lose a few hundred events — all types — each year, and the primary reason is our facility is fully booked," Thompson said. "Conventions make up 20 percent of our events, and are our highest-value business. We lose an estimated 44 conventions annually due to lack of function space, available dates and lack of hotel rooms."
A potential expansion of Monona Terrace is being considered as part of the redevelopment of the Lake Monona waterfront and continued improvements to Law Park and portions of John Nolen Drive.
"Any expansion would need to be in harmony with our existing Frank Lloyd Wright-designed facility," Thompson said, adding that the cost is uncertain at this exploratory stage.
HVS is scheduled to give an informational presentation to the Monona Terrace board of directors on Thursday.
Smaller than the competition
The goal of the study was to better understand the current and potential growth of the Madison hospitality and convention markets and identify the best strategy to increase the performance and impact of the convention, event and hospitality markets, Thompson said.
Monona Terrace, while an architectural gem, has function space capacity smaller than most regional competitors, including smaller cities, the HVS study says. It's dwarfed by Alliant Center's 390,320 square feet of function space, and is smaller than venues in Wisconsin Dells, La Crosse and Green Bay. It's capacity ranks last among nine national comparable venues, it says.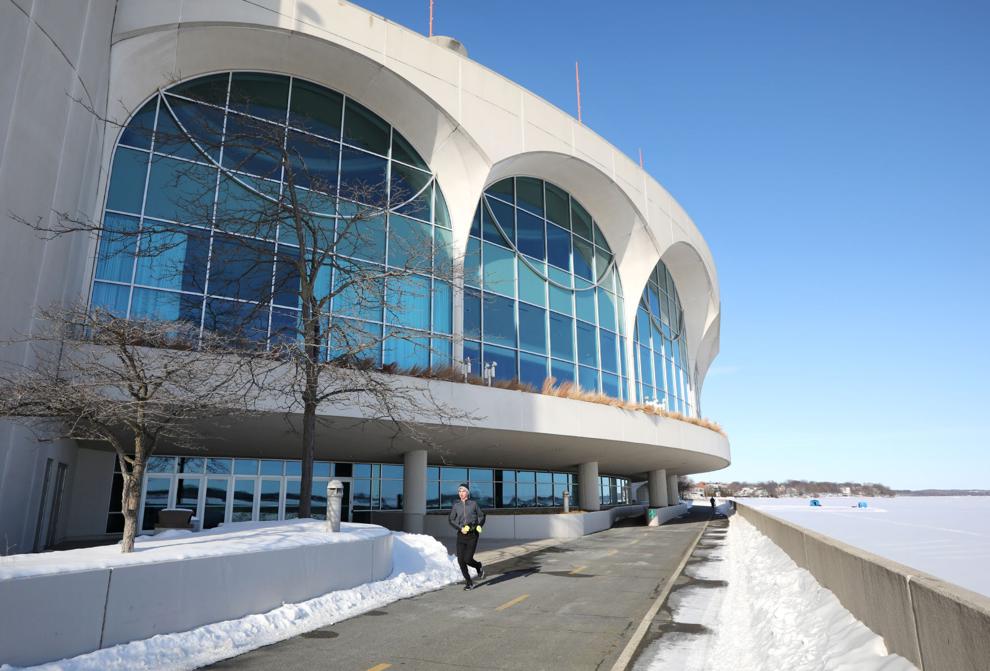 In its current configuration, Monona Terrace's exhibit hall and meeting rooms can accommodate more than 86% of events described by event planners, and banquet capacity can handle more than 90% of events, indicating a need for expansion to host simultaneous events rather than much larger events, HVS says.
"Expansion would allow us to relieve some of the scheduling conflicts we have and allow us to host more simultaneous mid-size events that require exhibit, ballroom and meeting spaces," Thompson said. "According to the study, an expansion coupled with additional hotel development could attract additional lucrative convention and conference business as well as other business from regional, state, and local corporations, associations and other groups."
The study recommends maintaining 37,200 square feet of exhibit space; adding 37,000 square feet of multipurpose space, 13,524 square feet of ballroom space and 1,586 square feet of boardroom space; and increasing meeting room blocks from 10,520 square feet to 15,770 square feet. It also suggests a rentable 10,450-square-foot terrace overlooking Law Park.
In 2001, the Hilton Madison Monona Terrace opened, adding 240 attached rooms to the convention center. Now, Beitler Real Estate Services, of Chicago, is seeking city approvals for a nine-story hotel to serve the venue with 260 rooms and other amenities including a first-floor lobby with bar, restaurant and meeting spaces on the 200 block of Pinckney Street where the former Government East Parking Garage once stood.
It all could present Madison with new opportunities as the economy recovers from the pandemic, said Rob Gard, spokesperson for Destination Madison, formerly the Greater Madison Convention and Visitors Bureau.
"There are indications mid-size cities like Madison, with open space and outdoor access, will be more attractive to meeting attendees and to leisure visitors than large, densely urban cities," he said. "Adding space could help Madison attract meetings that traditionally could only be accommodated in larger cities."
Downtown Ald. Mike Verveer, 4th District, said an expansion of Monona Terrace, especially when paired with the Lake Monona waterfront initiative, is an "exciting opportunity."
But he added, "Obviously, the pandemic changes everything in terms of priorities and time. It's clearly years away from even seriously considering at this juncture."
When and where
If the mayor and City Council eventually support an expansion, the challenge is when and exactly where to do it with no one wanting to impinge on the original Monona Terrace building.
"Assuming recovery happens as projected, meeting attendance won't get back to 2019 levels until 2024/2025," Gard said. "So, if the expansion happens around that time frame we would be well-timed to accommodate pre-pandemic demand. Given our 18-month- to three-year-out sales cycle, having time to ramp up will be important."
The city's nonbinding, five-year Capitol Improvement Plan shows funding for a renovation of Monona Terrace in 2023-24, but no funds for an expansion.
Currently, the city Parks Division is leading a study effort of the Lake Monona waterfront that includes linear, 4.7-acre Law Park, which extends on either side of Monona Terrace, the John Nolen Drive causeway bike path and the northern portion of Olin Park.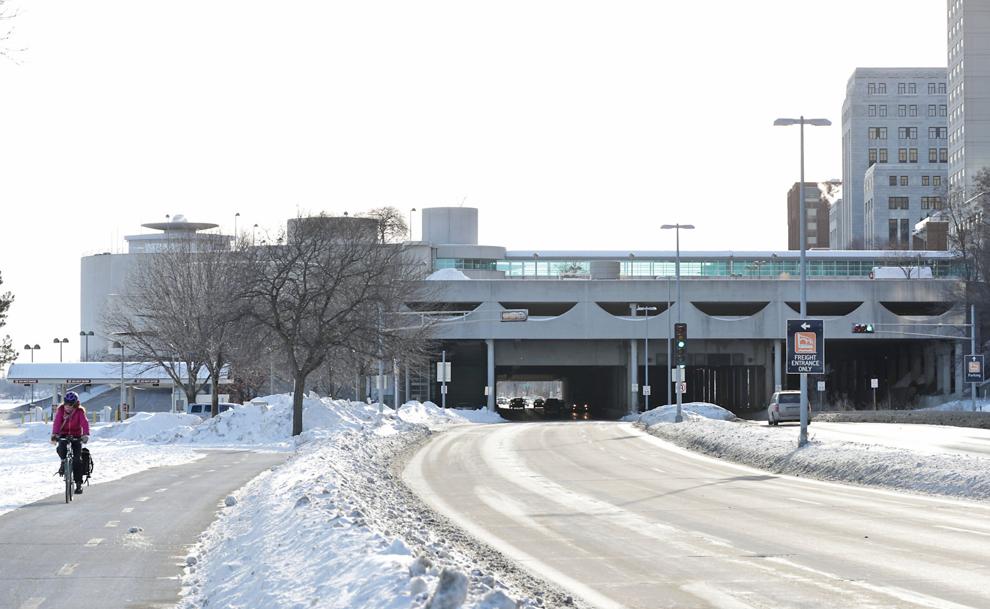 A main theme of the study is better connecting Downtown to Law Park and the Lake Monona shoreline, which presents challenges because they're separated by a 35-foot elevation change, six-lane highway and railroad tracks.
The project is currently in the pre-planning phase, not yet in the planning stage, with a completion of this first phase anticipated in the spring, Parks Division spokesperson Ann Shea said. The study will describe the potential expansion of Monona Terrace and the need for improved connections between Downtown, the convention center and Law Park, she said.
A preliminary concept by the private Madison Design Professionals Workshop shows an expanded convention center to the immediate east of the convention center's parking garage with rooftop park and adjacent park space that decks over John Nolen Drive.
________________________________
MADISON'S YOUTH ARTS CENTER
Photos: Madison Youth Arts Center
Madison Youth Arts Center - entrance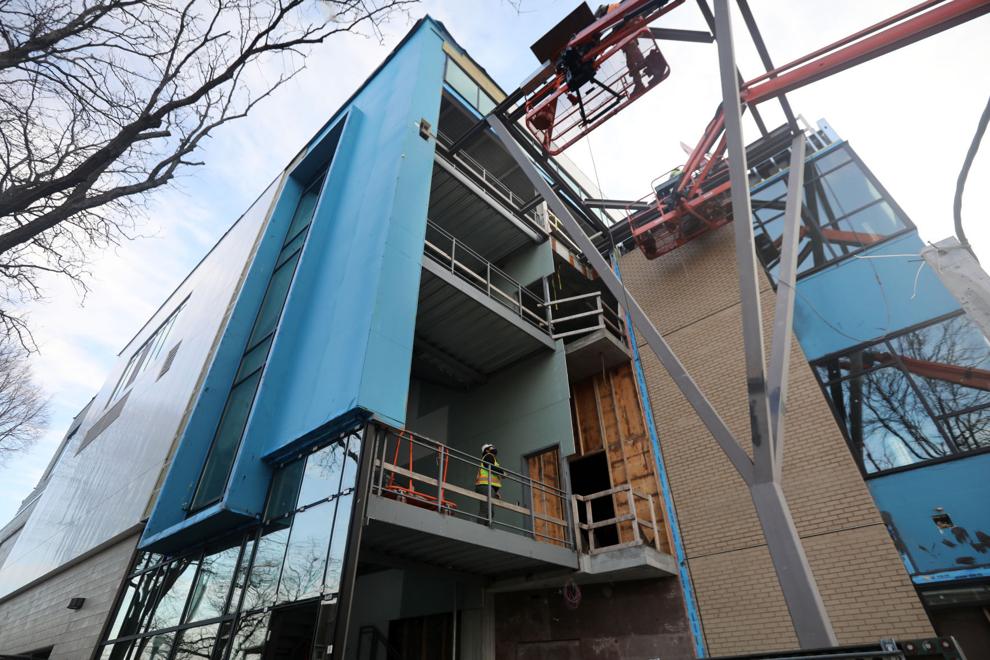 Madison Youth Arts Center - studio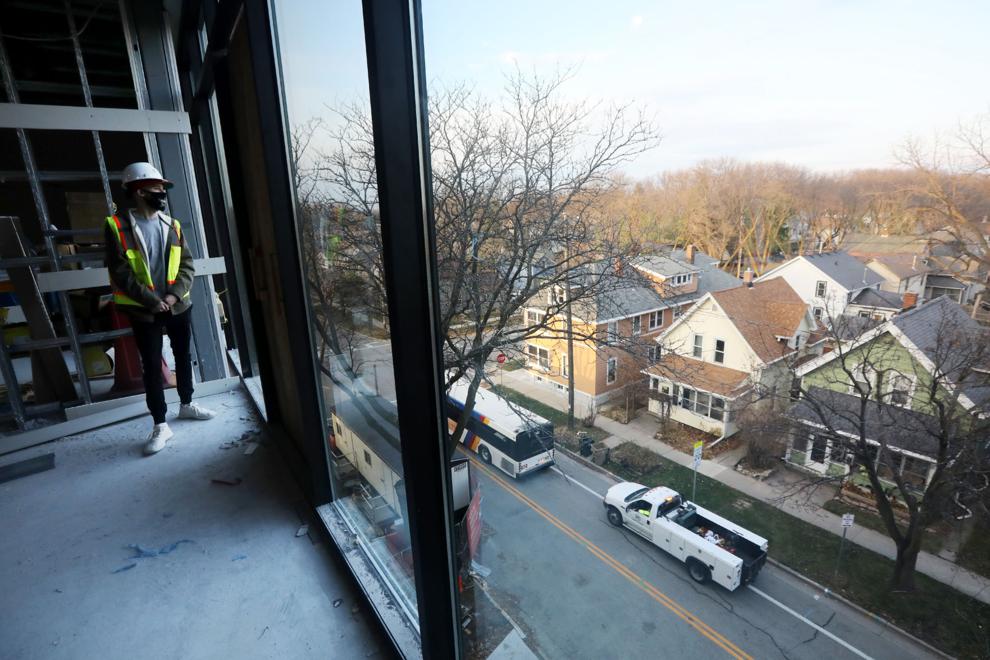 Madison Youth Arts Center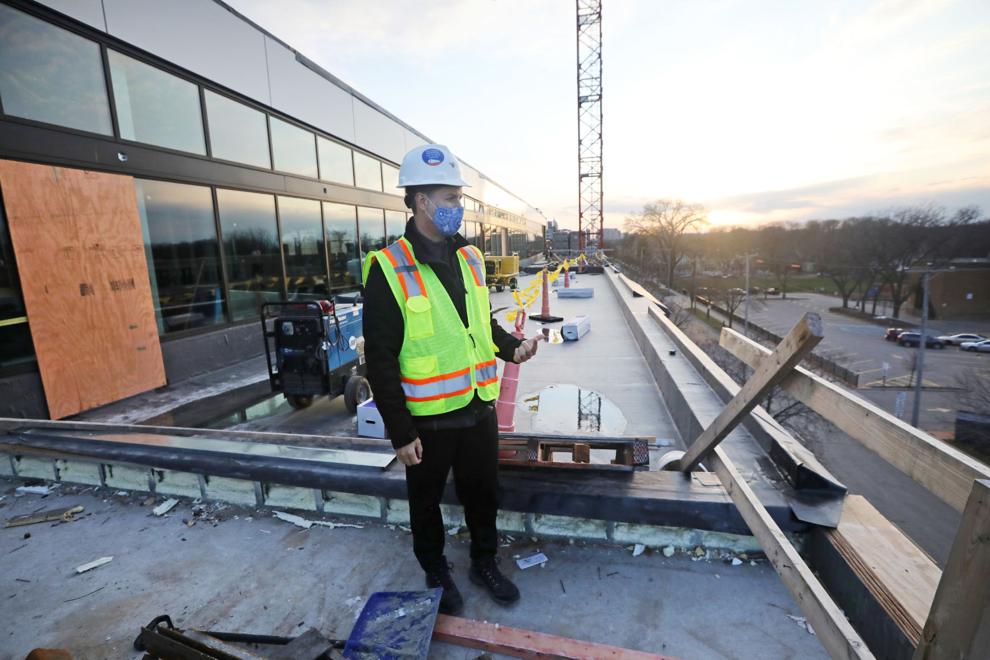 Madison Youth Arts Center - fourth floor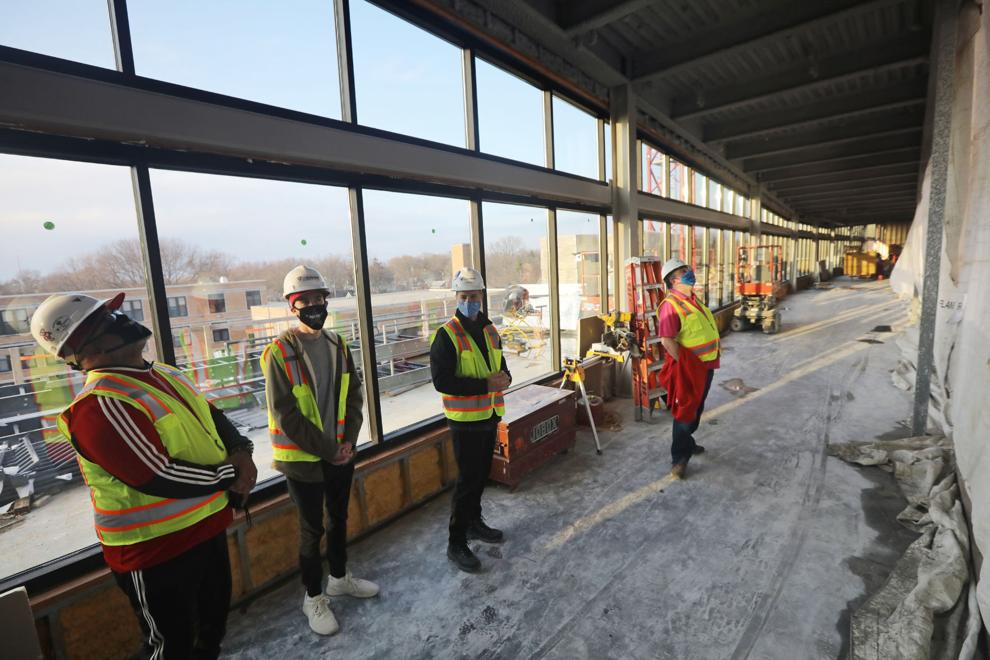 Madison Youth Arts Center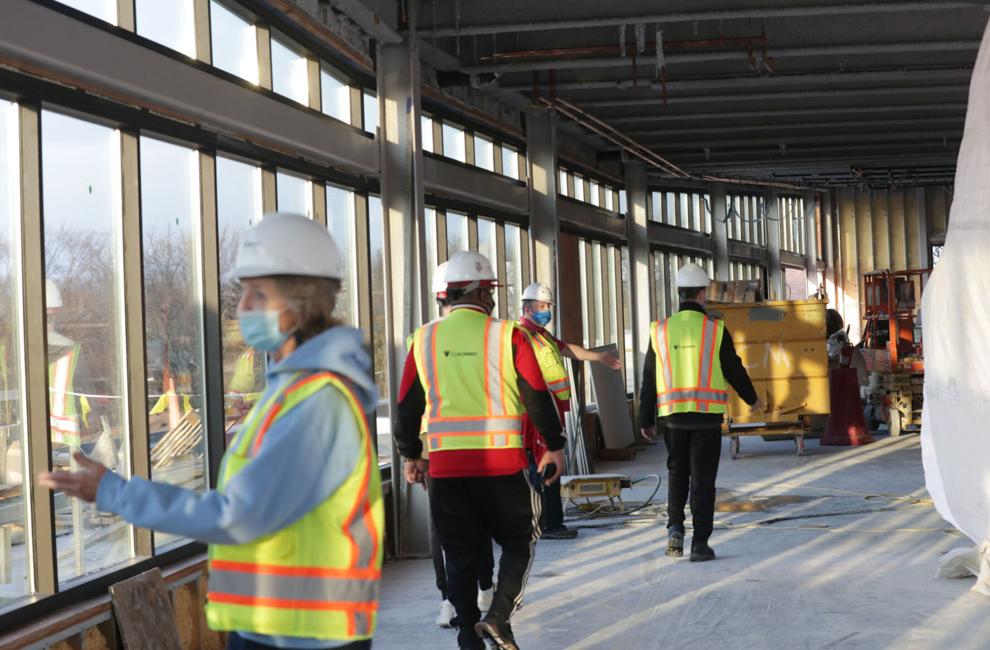 Madison Youth Arts Center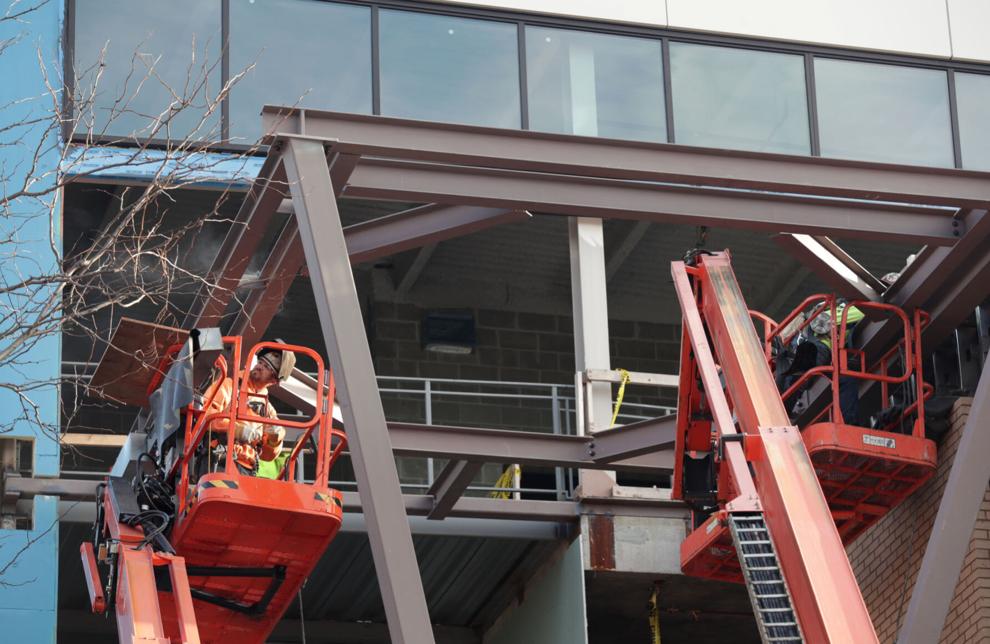 Madison Youth Arts Center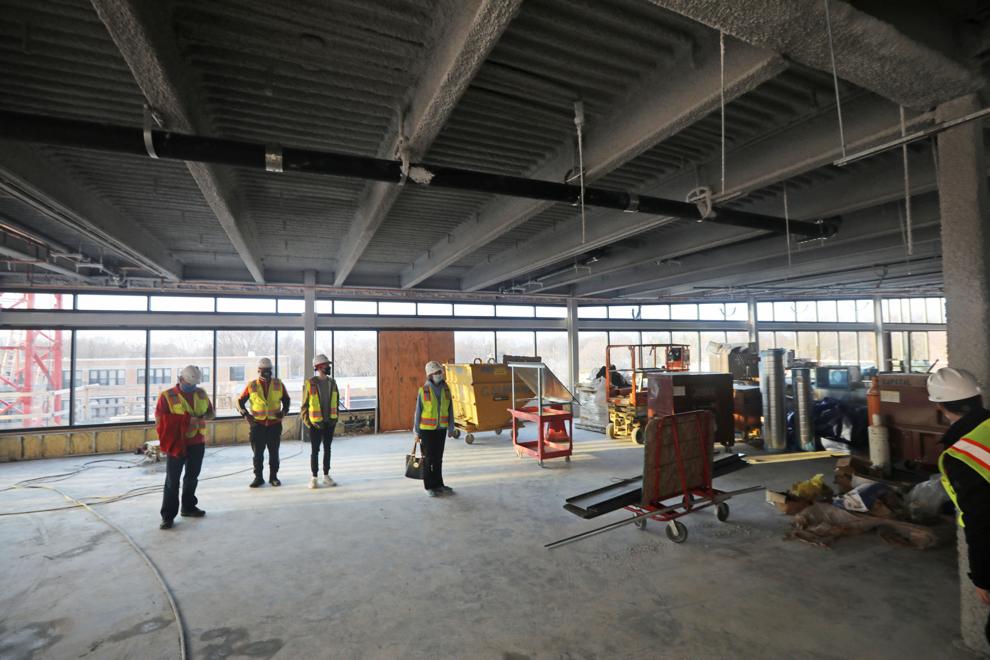 Madison Youth Arts Center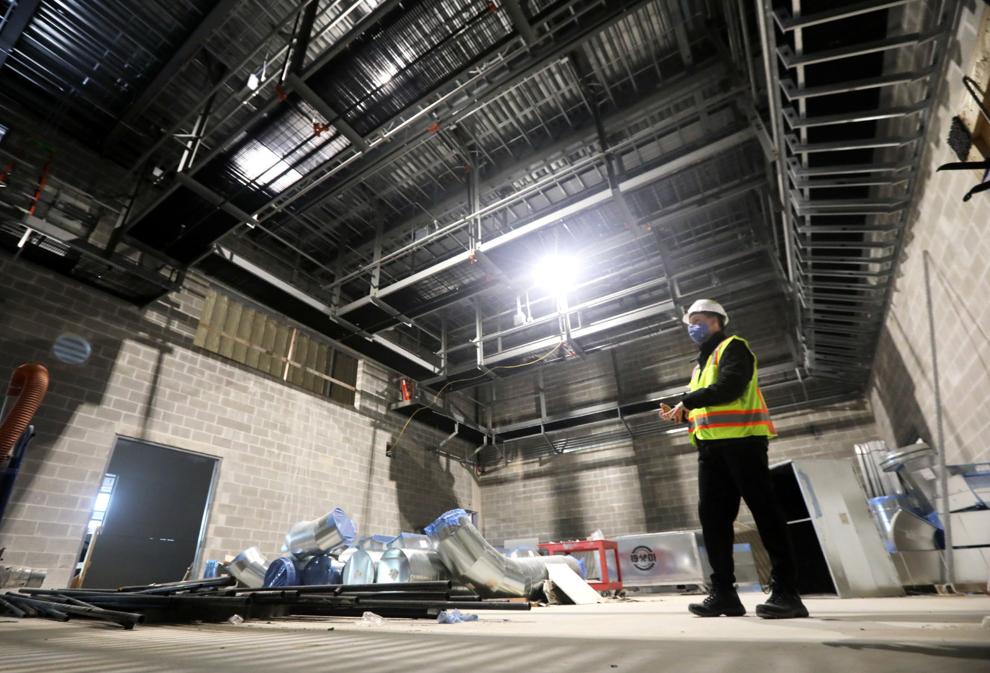 Madison Youth Arts Center
Madison Youth Arts Center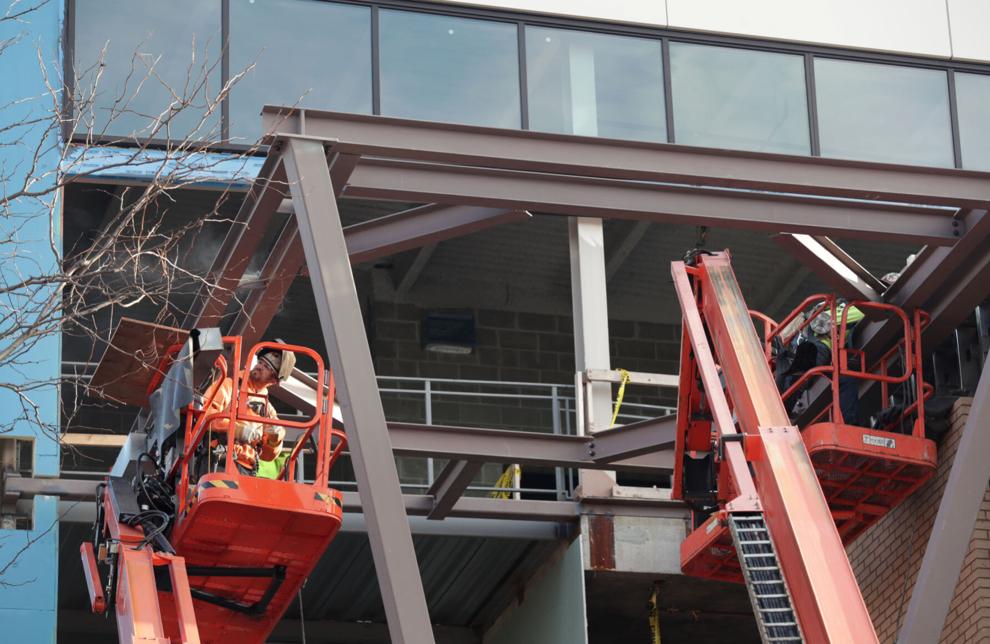 Madison Youth Arts Center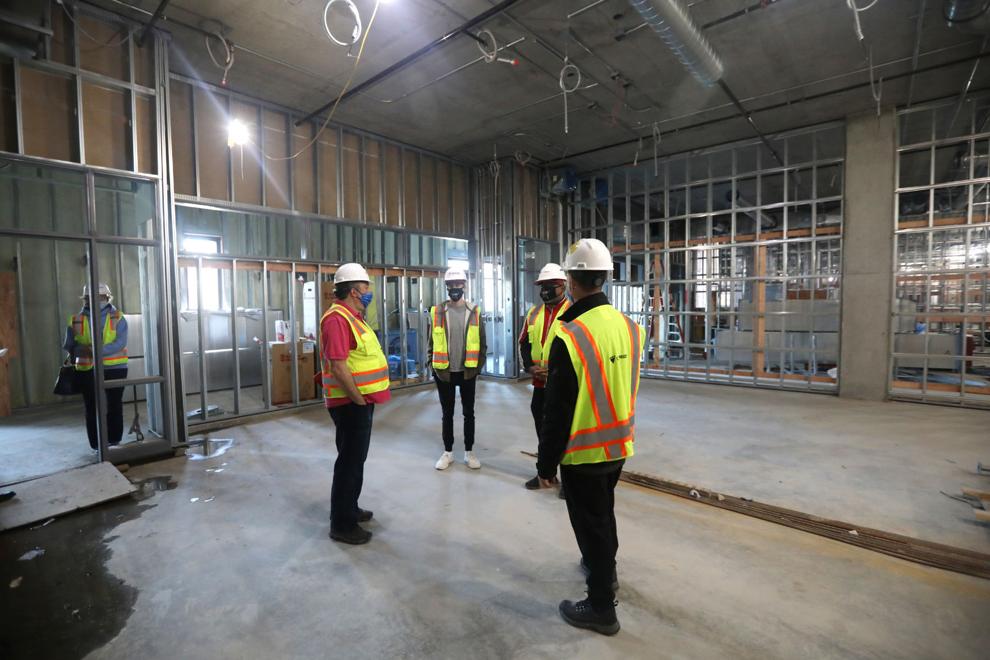 Madison Youth Arts Center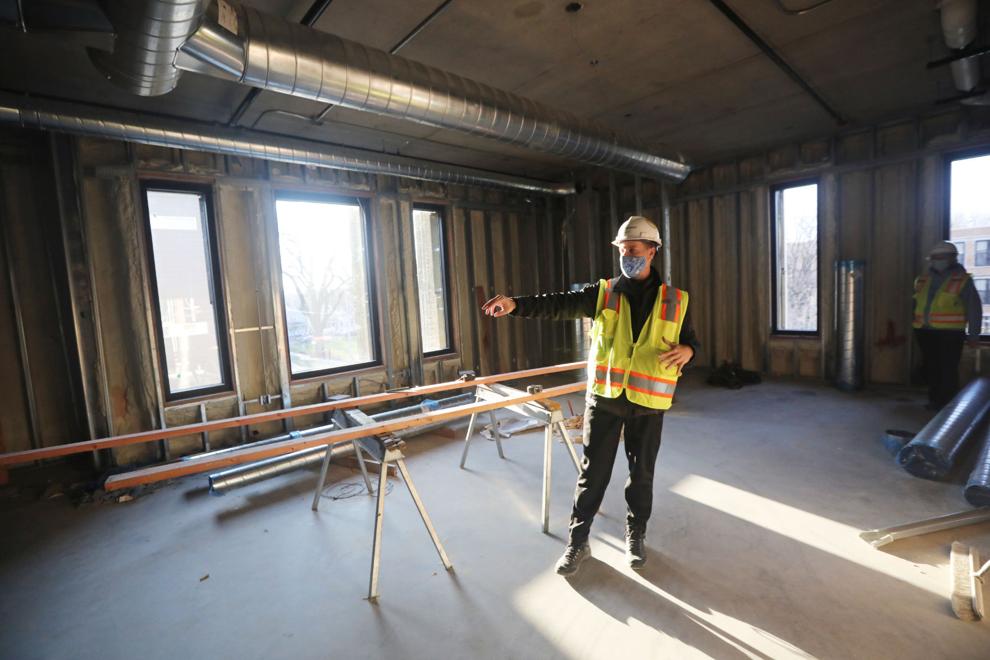 Madison Youth Arts Center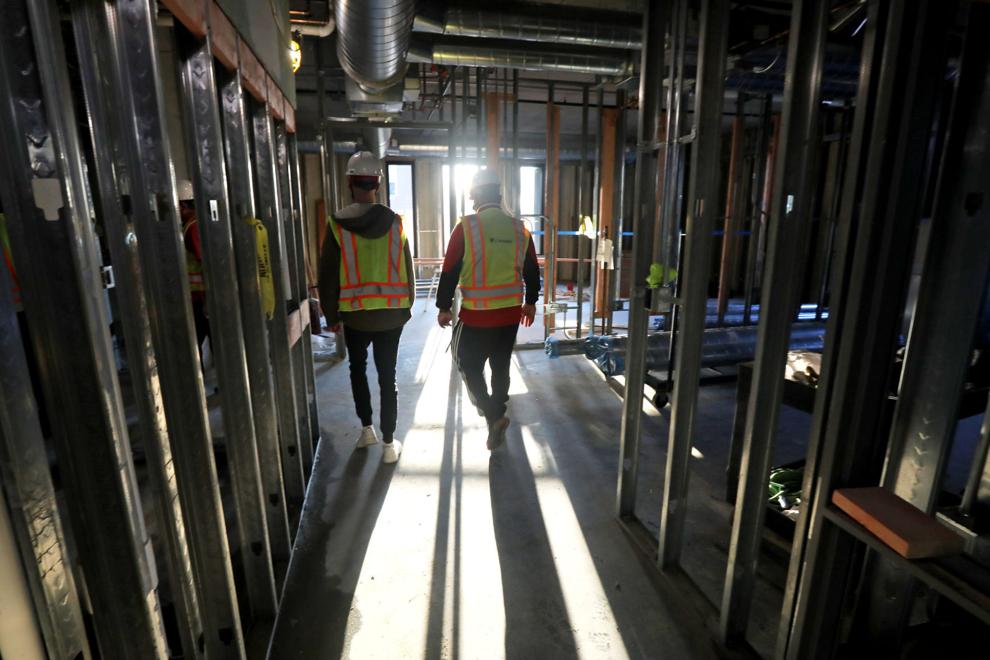 Madison Youth Arts Center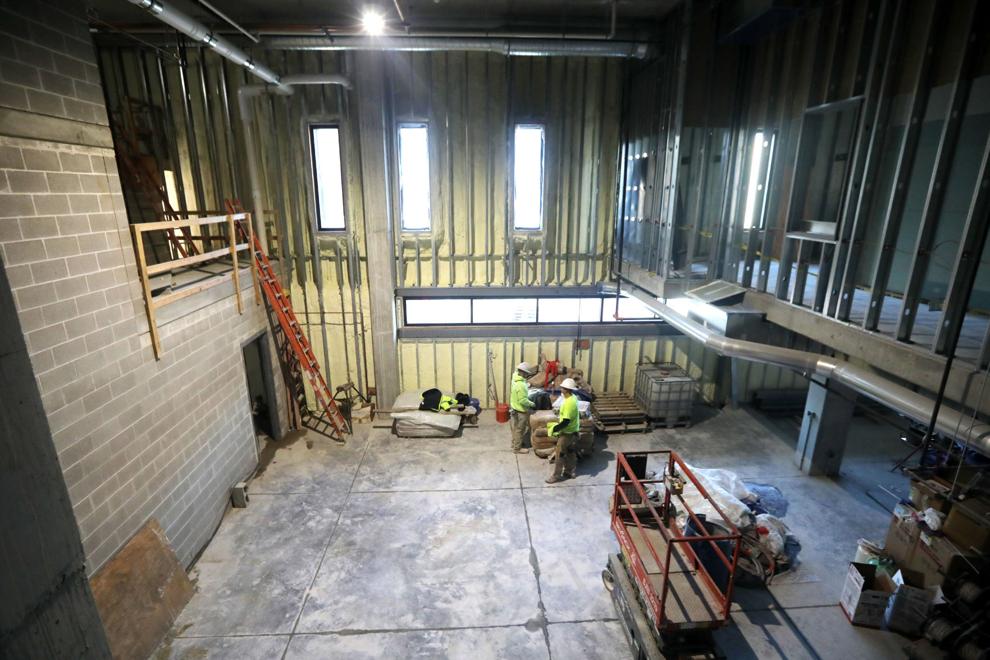 Madison Youth Arts Center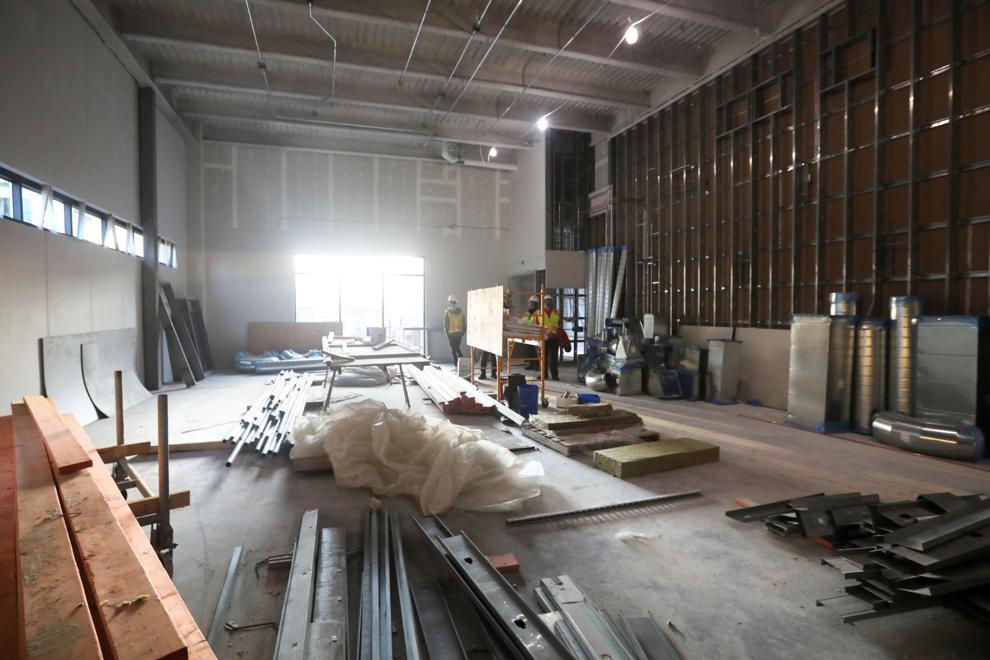 Madison Youth Arts Center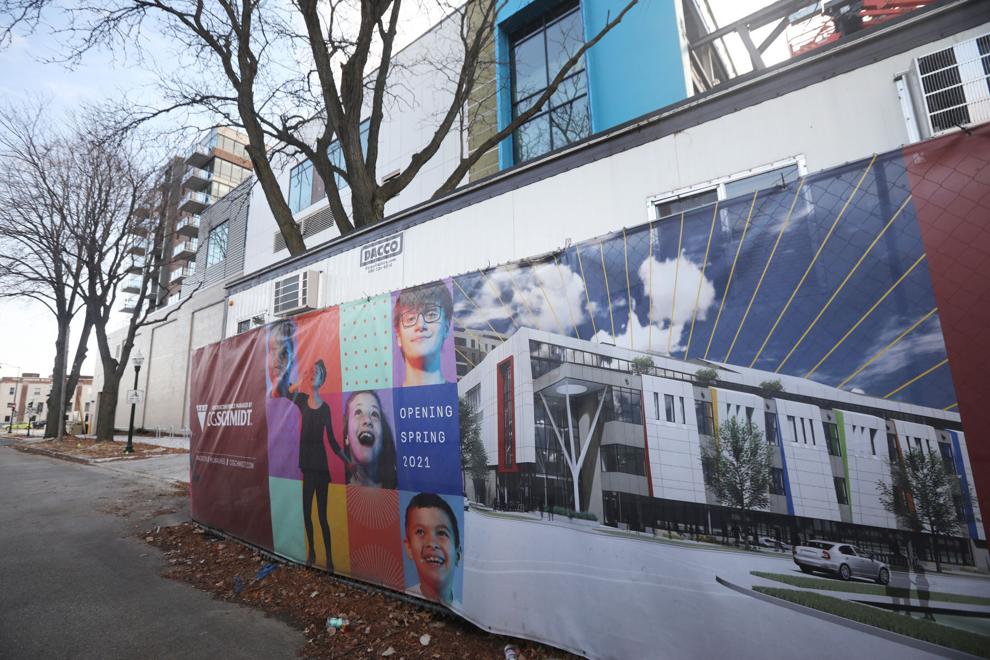 Madison Youth Arts Center - exterior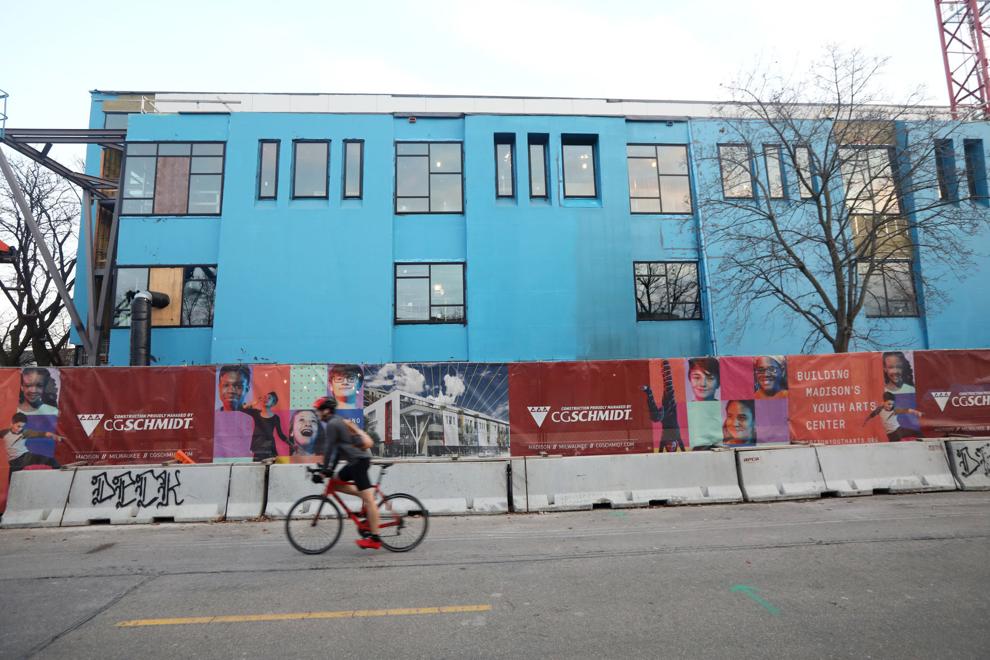 Madison Youth Arts Center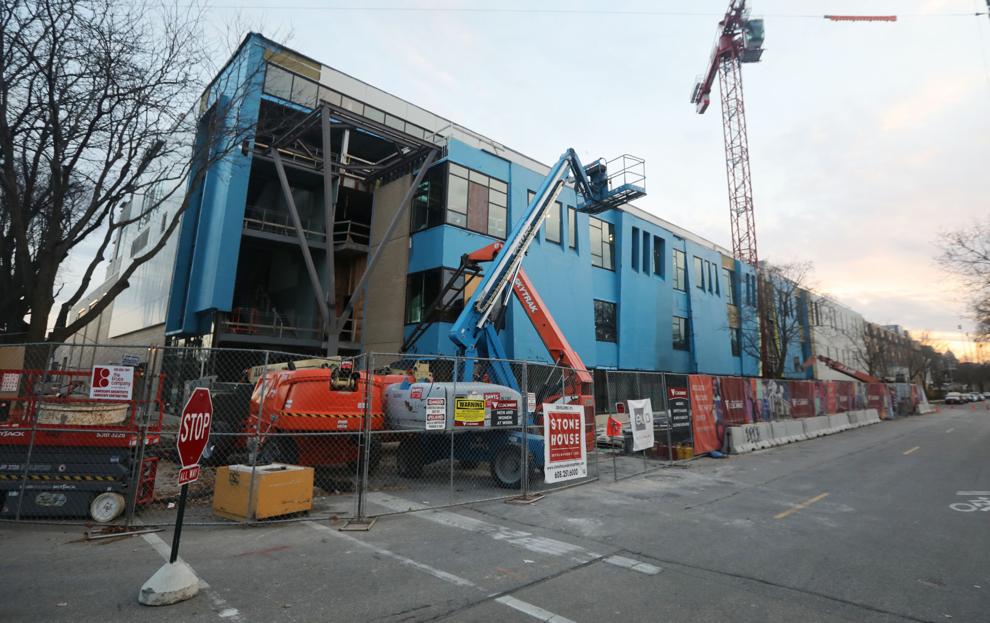 Madison Youth Arts Center - main theater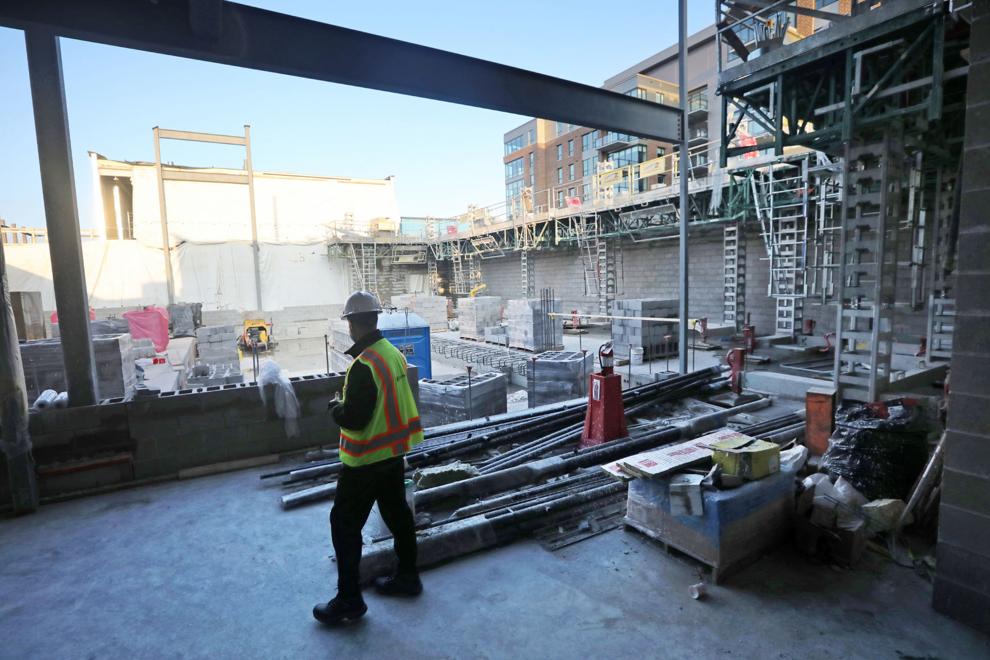 Madison Youth Arts Center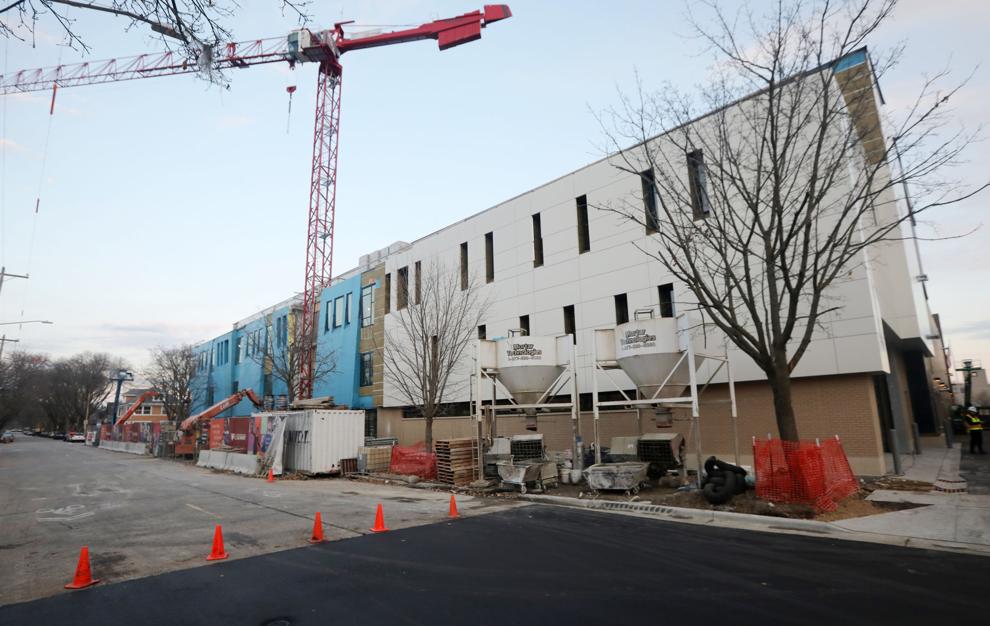 Madison Youth Arts Center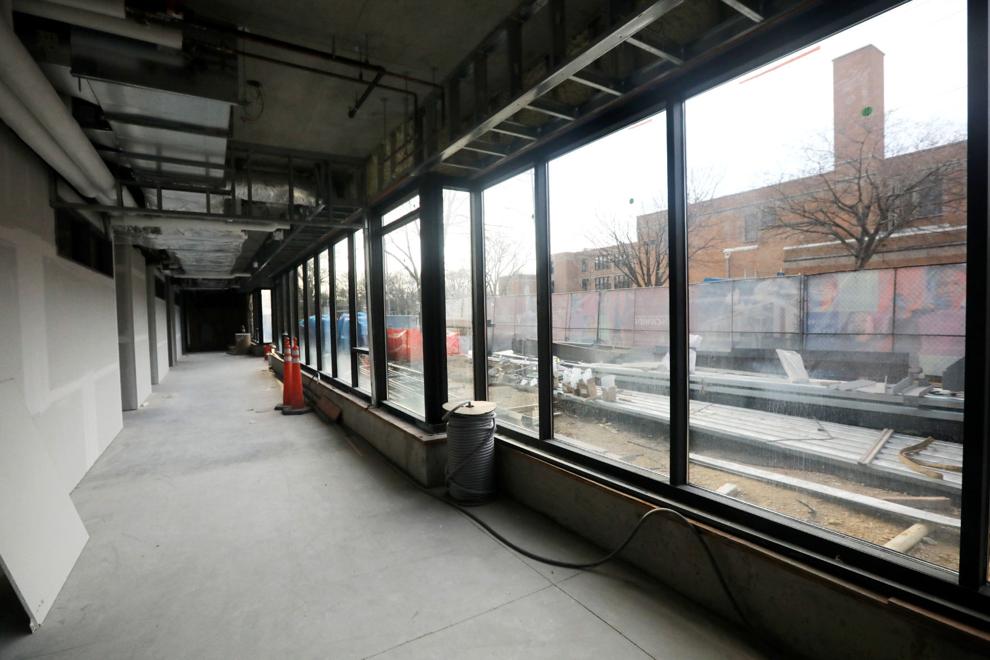 Madison Youth Arts Center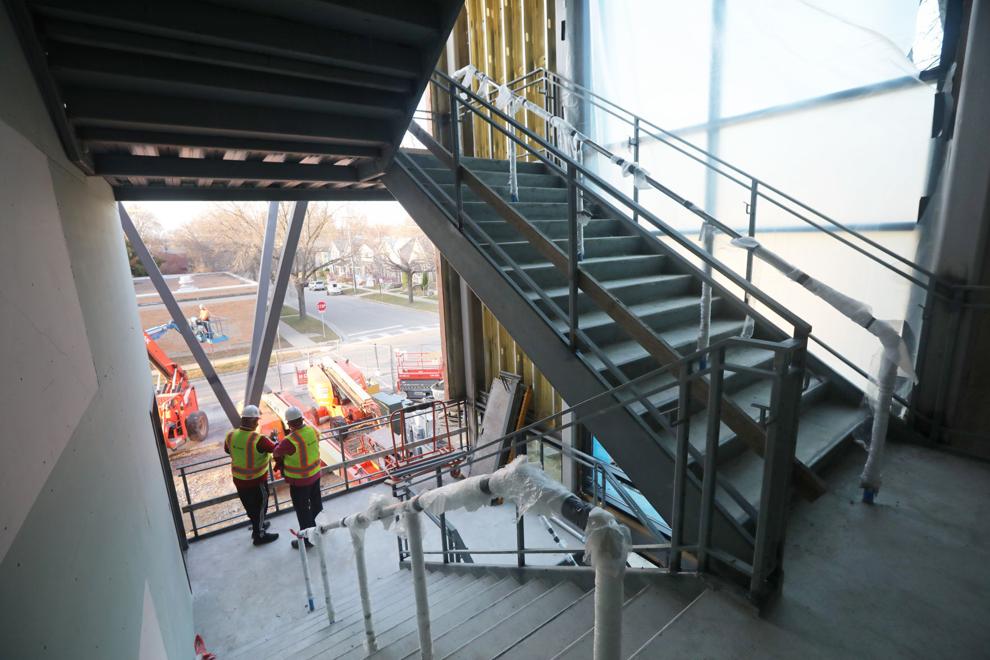 Madison Youth Arts Center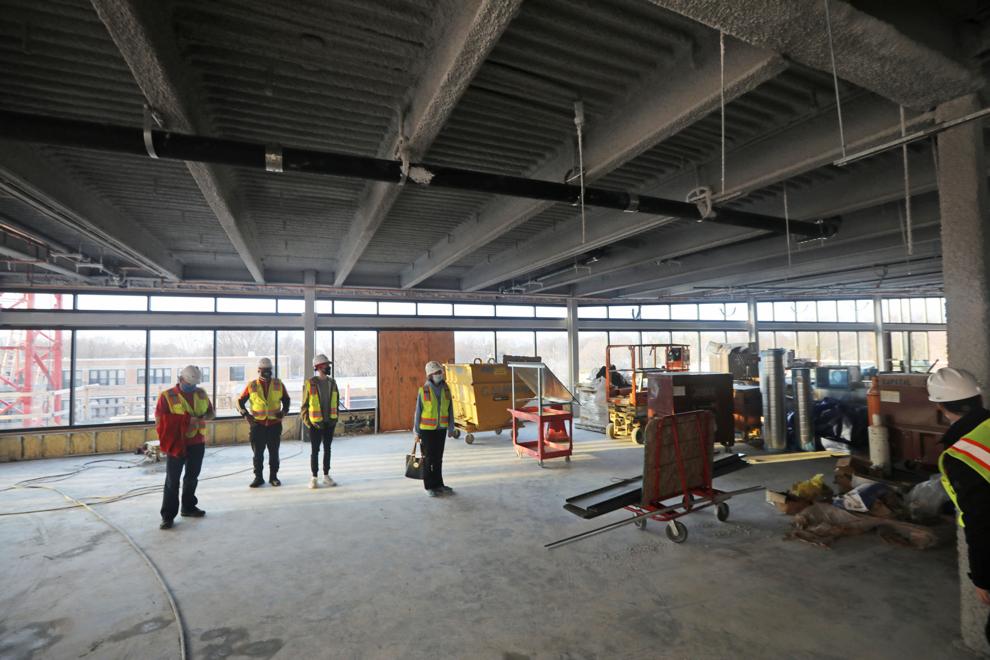 Madison Youth Arts Center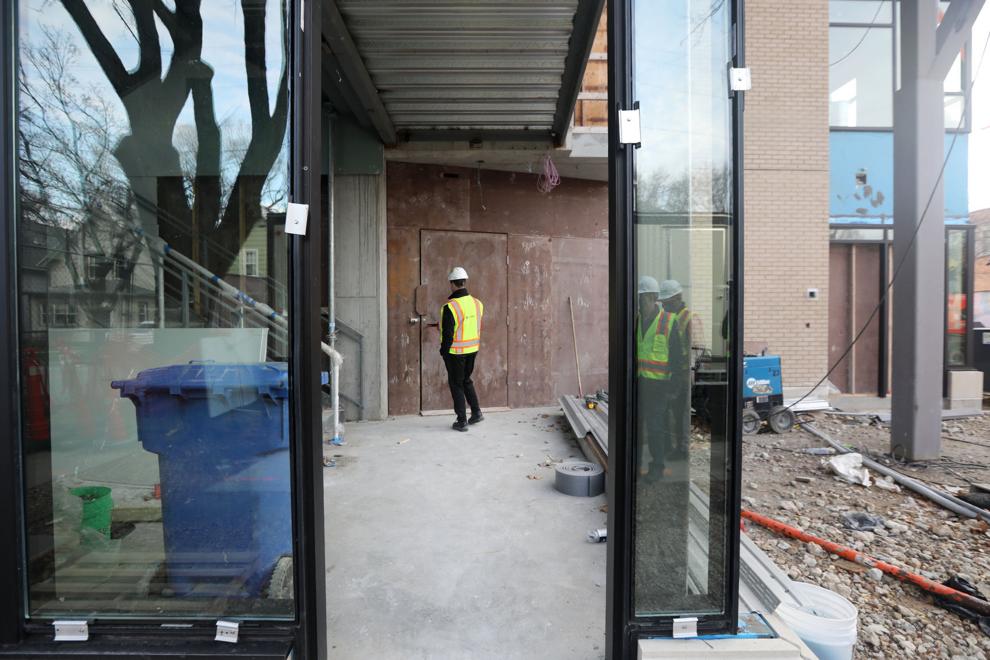 Madison Youth Arts Center