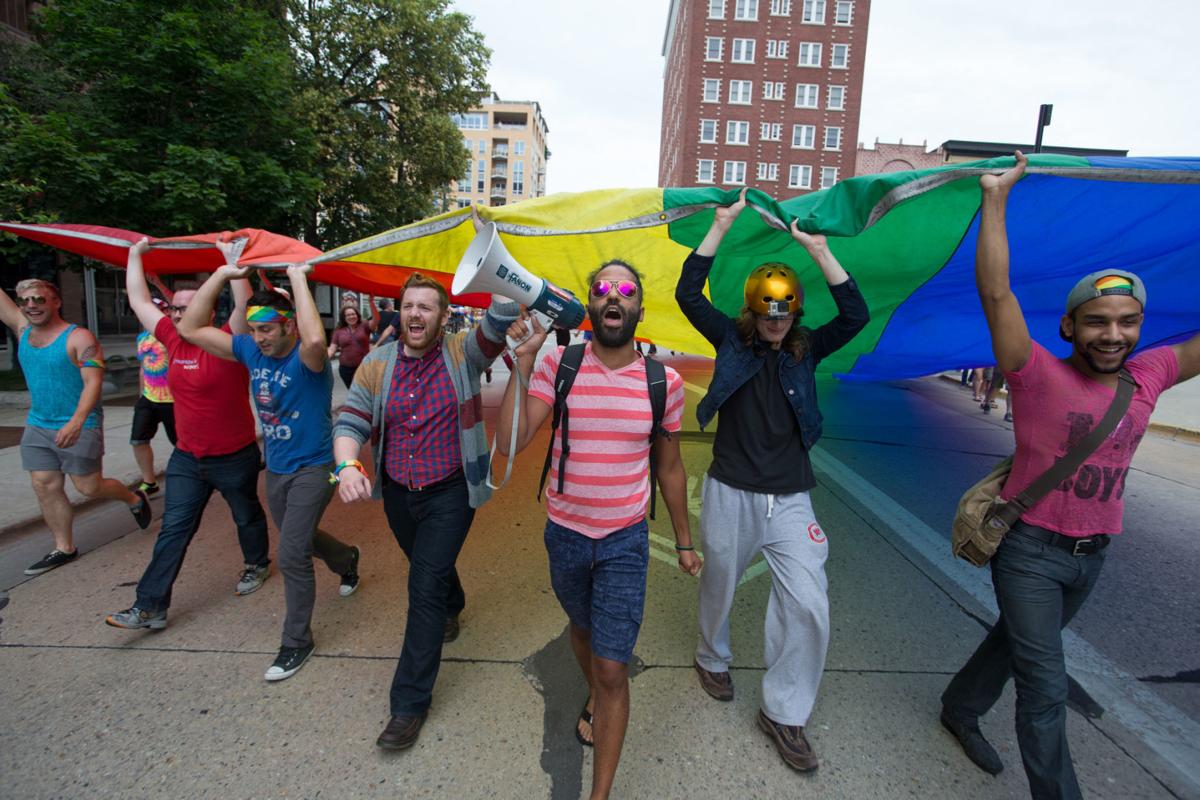 Four years after the U.S. Supreme Court's landmark ruling protecting same-sex marriage, LGBT leaders in Wisconsin say the election in April of a gay rights critic to the state Supreme Court is not a harbinger of changing tides on the issue.
But as public opinion continues to trend in favor of LGBT rights, opponents of the gay rights movement say the culture war is not over, even as some see the Republican Party drifting away from its once ardent support of traditional marriage and conservative social values.
After the 2015 U.S. Supreme Court ruling, LGBT issues have twice followed Wisconsin voters into the ballot box in state Supreme Court races and both times voters rejected concerns brought by left-wing groups that the conservative-backed candidate held anti-gay views.
In 2016, conservative-supported candidate Rebecca Bradley, now a Supreme Court justice, apologized on the campaign trail for calling gay people "degenerates" and "queers" in columns written for her college newspaper. She went on to defeat her liberal-backed opponent in an election that occurred alongside the 2016 Republican presidential primary.
More recently, conservative-backed candidate Brian Hagedorn, whose personal views LGBT activists described as "disturbing," won election by a slim margin.
Hagedorn espoused views against gay marriage and several other issues in a personal blog he kept more than a decade ago. In it he argued a U.S. Supreme Court ruling striking down a Texas anti-sodomy law could lead to the legalization of bestiality.
He founded and continues to be a board member of an academy in Waukesha County that employs a code of personal conduct that lists "immoral sexual activity" — including certain sexual activity outside of a heterosexual marriage — by teachers, staff, board members, students or their parents as grounds for dismissal.
While Hagedorn did not make his personal views the subject of his campaign, he vigorously defended them and regarded criticism as an attack on his Christian faith.
Democrats downplay result
Some LGBT activists in Wisconsin say Hagedorn's election says very little about voter attitudes toward gay rights, and voters simply have other issues on their minds.
"It's just too far down their list of things … that motivate them as voters," said Megin McDonell, executive director of Fair Wisconsin, an LGBT activist group.
If April's election has any overwhelming message, it's that Wisconsin is a purple state, McDonell said. She said its message toward gay people is more muddled, especially given the overwhelming victory of openly gay Democratic U.S. Sen. Tammy Baldwin, who defeated her Republican opponent by a nearly 11-point margin.
"The fact that a person is out LGBT doesn't seem to be a liability in an election," McDonell said.
One of the nation's first openly gay presidential candidates, Democrat Pete Buttigieg, the mayor of South Bend, Indiana, has generated early enthusiasm among the crowded Democratic presidential primary field.
Meanwhile, support for same-sex marriage continues to trend upward. Public opinion polls nationwide show about two-thirds of Americans support same-sex unions, while about one-third are opposed.
A Marquette Law School Poll in 2016 found 64% of Wisconsinites support same-sex marriage, including 84% of Democrats and 43% of Republicans.
Historic shift
Public opinion on gay marriage has experienced one of the most profound shifts of any issue in modern history, which some experts attribute to gay people coming out of the closet in larger numbers starting late last century.
U.S. Rep. Mark Pocan, D-Madison, who is openly gay, said he largely agrees being openly LGBT is no longer a liability. He said some people will always have a problem with his sexuality, but their numbers are decreasing. The decline has been notable even since he first ran for office in the 1990s.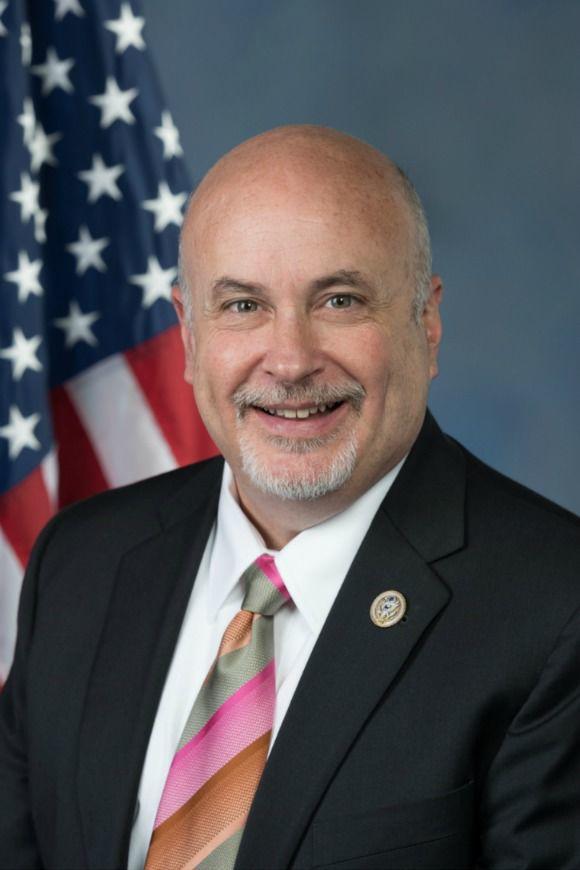 "I would have a newspaper article about me running for the County Board, someone would put an X through my face and send back with the words 'dead faggot,'" Pocan said. "That's 25 years ago, and you don't really see that now."
Like McDonell, Pocan believes the result of April's Supreme Court election says little about where the LGBT movement stands. Too few people, he believes, even know who Hagedorn is, let alone what his views toward gay issues are.
The Wisconsin Democratic Party, however, is wary about the implications of April's Supreme Court election result.
"While we are of course disappointed that someone with such extreme, hateful views sits on our state's highest bench, more than anything, the election of Brian Hagedorn to the Supreme Court has reminded Democrats how hard we have to fight to protect our values and elect leaders who believe in equity and fair treatment for all Wisconsinites," party spokeswoman Courtney Beyer said in a statement.
McDonell, though she downplayed the election's message about public attitudes toward the LGBT community, was clear that Hagedorn's place on the Supreme Court could be a legal setback for the movement.
"The best thing for our efforts, our movement for LGBT equality, is to hopefully avoid these issues coming to the Wisconsin Supreme Court," McDonell said.
She added the LGBT movement has a lot of ground to cover even after the 2015 Supreme Court ruling, especially in the realm of anti-discrimination protections for transgender people.
A divided GOP
National Democrats came around earlier than Republicans to embracing gay marriage, although former President Barack Obama didn't openly endorse gay marriage until 2012 and presidential candidate Hillary Clinton didn't do so until 2013.
Republicans, whose 2016 national party platform still remains committed to traditional marriage, are on different sides of the issue. Republican strategist Brian Reisinger said the party is composed of those who believe in traditional marriage, those with a "live, let live" mentality and those who openly endorse gay marriage.
He said the left's characterization of the GOP as having bigoted attitudes toward gays misses the mark.
What unites the party, Reisinger said, is its defense of religious liberty, something that was on full display during the 2019 Supreme Court race when Hagedorn argued he was being unjustly attacked for his religious views against gay marriage.
"When you attack someone's religious liberty, it strikes to the core," Reisinger said.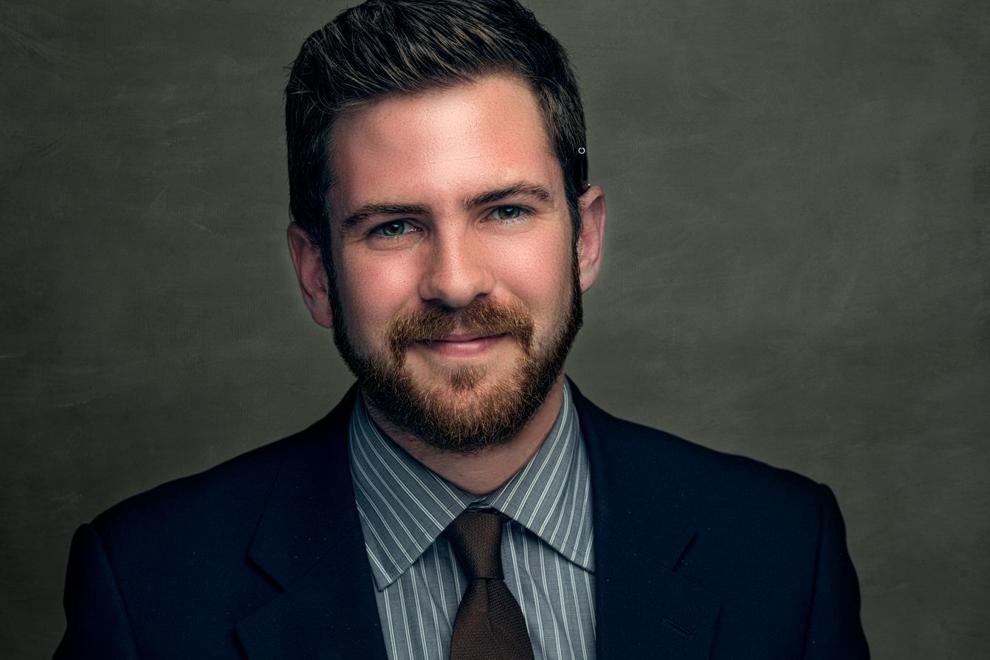 Even so, unity over LGBT issues on the right was lacking during the 2019 race.
The Wisconsin Realtors Association, an influential backer of conservative candidates in the past, pulled its support of Hagedorn due to his views on LGBT issues. That move prompted Sen. Duey Stroebel, R-Saukville, to accuse the organization of being "anti-religious zealots."
Julaine Appling, president of the Wisconsin Family Council, a proponent of traditional marriage and conservative social values, argued the culture wars over LGBT issues are far from over.
"Hang on, because there's other letters in that (LGBT) acronym," Appling said, referring to ongoing battles over discrimination of transgender people.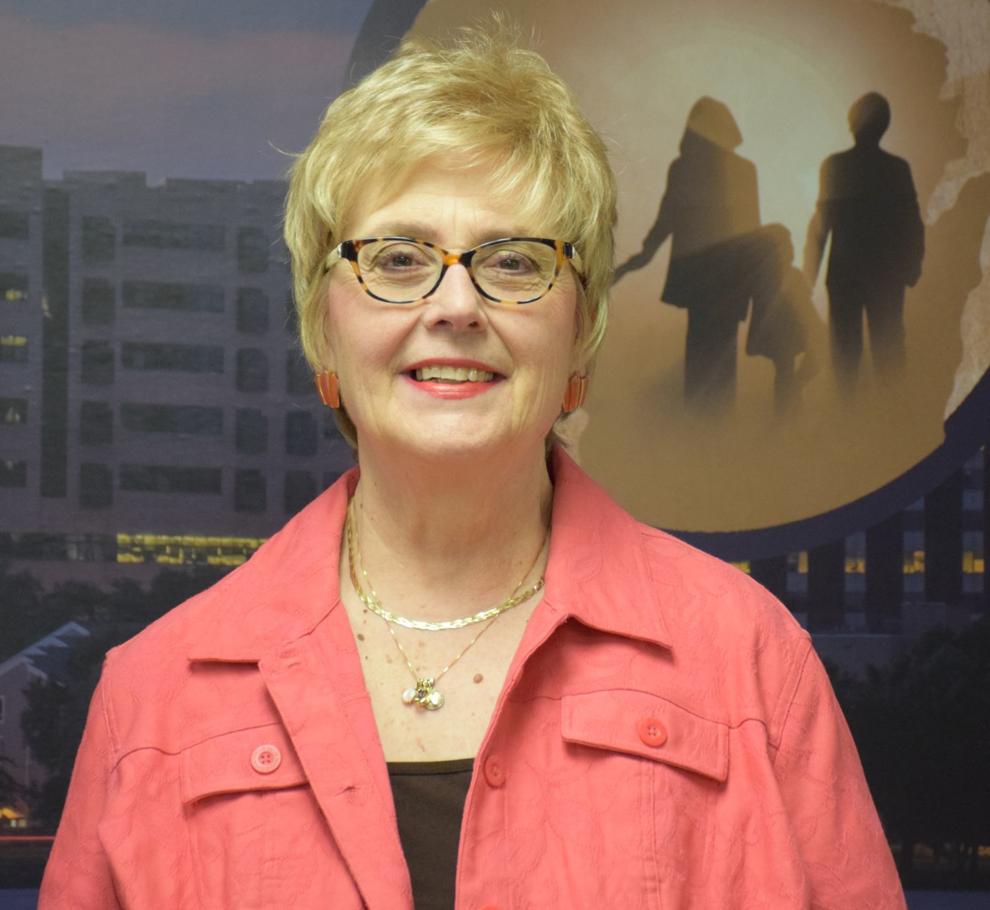 But Appling noted the Republican Party, traditionally a proponent of conservative family values, may be drifting away from them on the issue.
"I wish the Republican Party would be true to its platform," Appling said.
About 13 years after Wisconsin voters approved a state amendment banning same-sex marriage, Appling sees the party in Wisconsin shifting.
Openly gay Rep. Todd Novak, R-Dodgeville, and Rep. Tyler Vorpagel, R-Plymouth, earlier this year helped author a bill that would ban gay conversion therapy for minors.
'A positive direction'
Brad Boivin, who is openly gay, Christian and conservative, ran as a Republican in the race for Wisconsin's 1st Congressional District seat, vacated after House Speaker Paul Ryan retired.
Boivin said both the leadership and voters of the Republican Party, like the general population, continue to evolve on LGBT issues.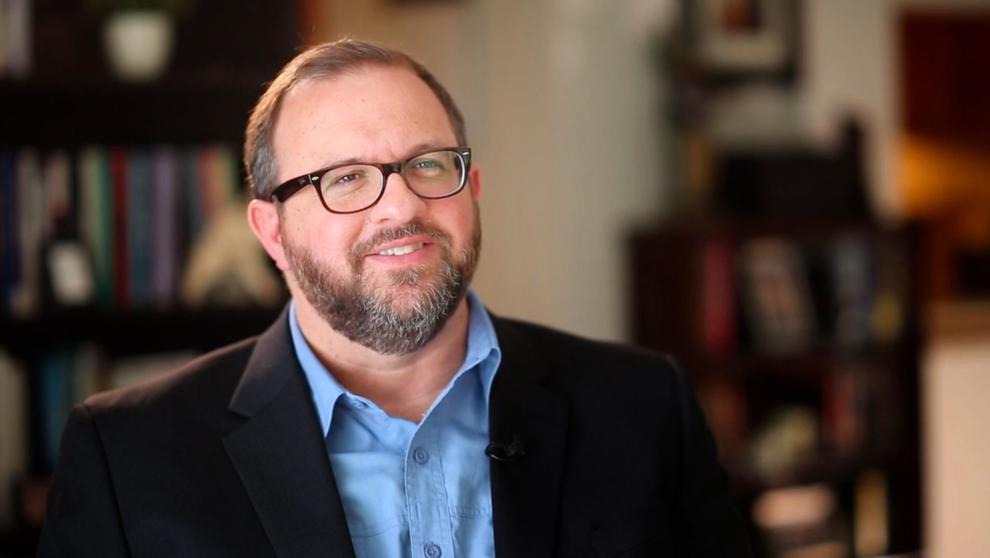 "The Republican Party has been moving in a positive direction for a long time on this issue," Boivin said, noting that Republican Party leadership was supportive of his candidacy.
A Wisconsin Republican Party spokesman did not respond to a request seeking comment for this article.
Boivin argued both the Democratic and Republican parties were slow to evolve on LGBT issues, and that the Republicans he's interacted with are more open to LGBT issues than the Republican Party platform would suggest. Boivin was featured in an ad during the 2019 Supreme Court race defending Hagedorn.
Boivin added he's had more trouble from the left for being a conservative than from the right for being gay. He calls the criticism from the left exhausting and offensive.
"There are a lot of people in this country that have some incongruence between parties they identify with, religious institutions they identify with, and what they believe in practice," Boivin said.
Pocan said the rift created among conservatives over Hagedorn's views on LGBT issues represents progress for the LGBT movement.
"It's really not as politically powerful to be a bigot around LGBT issues anymore," Pocan said. "The people I know who are in Republican leadership … follow polls pretty closely, and if this issue isn't working for them, they're less likely to make it an issue that they run on."
Appling admitted Republican leadership has lost interest in running on socially conservative platforms, but that she'll continue the fight for marriage, family, life and religious freedom on her own terms. In 2015, for example, Appling worked closely with former Rep. Jesse Kremer, R-Kewaskum, to introduce unsuccessful legislation aiming to regulate transgender students' bathroom use.
"I don't imagine conservative candidates around the state will run on these issues," Appling said. "Their job isn't to help me, I respect that."