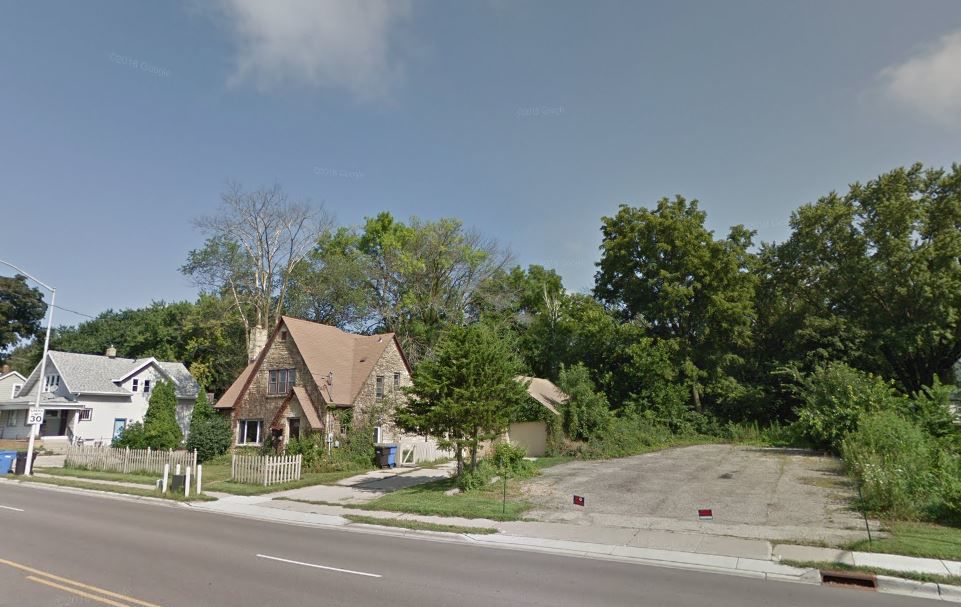 The developer for a 39-unit apartment building is scaling back the project's height after the four-story plan was shot down by the Middleton City Council and decried by nearby residents.
The Addison project, led by Anthony Gray, who owns four lots in the 6800 block of University Avenue, had originally proposed the building in November 2017. Gray sought to build the apartments over three lots and preserve the cottage-style house that now holds the offices for his other venture, the Institute for Global Ethics. To do this, he would need City Council approval since the area is not zoned for buildings that tall.
At the Feb. 5 council meeting, 13 Middleton residents called on council members to reject the zoning changes by invoking concerns ranging from intrusive shadows to traffic to property value decline to a change in the neighborhood's character.
The council voted 4-4 on changing the property's height limit, and Mayor Gurdip Brar cast the tie-breaking vote against. The zoning for the project was then approved 6-2 on the condition that it remain fewer than four stories.
The project will go before the council again Tuesday for approval of the revised, three-story plan. City planning staff recommended approval of zoning changes with the revisions, according to city documents.
City Administrator Mike Davis has said Middleton has a significant housing shortage, like many Dane County municipalities, as population increases continue, and The Addison would supply some much needed housing.
You have free articles remaining.
The Addison project's zoning change had originally been shot down in May and had not appeared before city committees since, but Ald. JoAnna Richard, who is not seeking re-election, said she wanted to bring it back before the council.
"I wanted to see it done before I left office because I think it's a good project," Richard said.
Of the 39 units, there would be 30 one-bedroom, six studio and three two-bedroom apartments. Ten of the units would be set aside for residents making less than 80 percent of the area's median income. Richard said these apartments will help people who aren't ready or don't make enough money to buy a home but don't qualify for subsidized housing.
Gray said he did everything city staff had recommended to acquire the desired zoning change, including modifying the building's layout and commissioning independent traffic and shadow studies — both of which showed little impact to the neighborhood.
"It's not a coincidence that every member of the professional staff in this city supports this project," Gray said.
Richard said that some of the residents are worried the project will irreparably change the character of the neighborhood with its size and density. She said a few people likely rallied a larger group to show opposition.
"I think there was a lot of fear stirred that was unnecessary," Richard said.