Voters representing more than half the state's population will be able to vote in the upcoming election on some measure of marijuana legalization.
The locally based referendums are advisory, meaning if approved, they would not change the state's prohibition on a controlled substance the federal government classifies among the most likely to be abused along with heroin, LSD and cocaine.
Still, advocates hope favorable results show Wisconsinites are ready for a new approach to regulating marijuana — unlike Republican state lawmakers and Gov. Scott Walker, who largely have resisted the sweeping changes seen elsewhere in recent years. Most of Wisconsin's neighboring states now permit some medical use of marijuana, and some may soon join the trend toward broader legalization.
Referendum skeptics, most of whom are Republicans, dismiss them as political stunts to motivate Democratic voters. Still, supporters insist they don't view legalization as a partisan issue because they believe it will draw support from across the political spectrum.
Results of key races on the ballot also could shape the state's marijuana debate. Walker, a Republican, staunchly opposes marijuana legalization, including for medical use. His Democratic opponent, Tony Evers, supports medical marijuana and is open to broader legalization.
In Dane, Milwaukee, Rock, Racine and La Crosse counties, the referendums will ask voters if they favor full legalization of marijuana.
In 10 more counties, including Sauk and Marquette counties, and in Waukesha city, voters will be asked about legalizing marijuana for medical use.
Residents in Eau Claire County and Racine County and city will be asked about legalizing for medical use, and separately for recreational use.
State Sen. LaTonya Johnson, D-Milwaukee, who sponsored a marijuana legalization bill in the state Senate, said she expects the referendums to pass. She hopes state lawmakers will notice. The bill was sponsored in the Assembly by Rep. Melissa Sargent, D-Madison.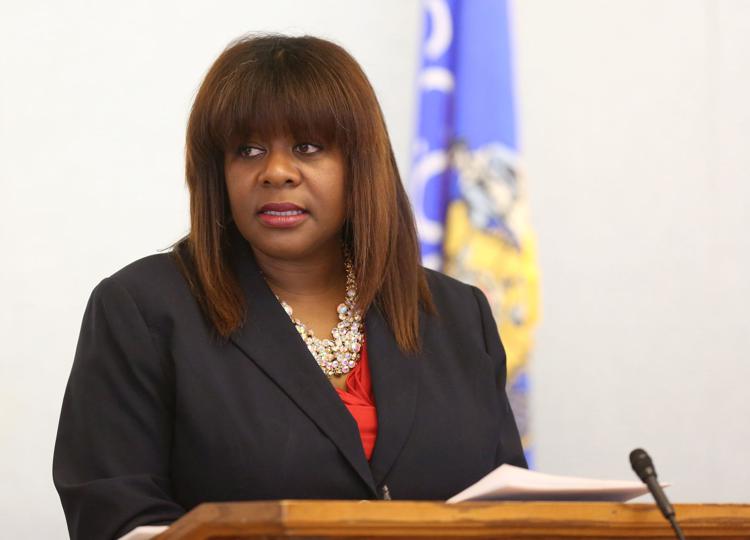 "It will be difficult to argue Wisconsin isn't ready for marijuana legalization if these referendums show differently," Johnson said. "If people are ready for legalization, then we need to pay attention to that."
Skeptics contend the referendums are more about helping Democrats on the November ballot. Johnny Koremenos, a campaign spokesman for Republican Attorney General Brad Schimel, who's seeking re-election in November, called the referendums "just a ploy to turn out Democrat votes."
Rep. John Nygren, R-Marinette, co-chairman of the Legislature's powerful budget committee, agreed with that assessment, but he acknowledged public sentiment is shifting toward legalization.
"This is a coordinated effort by Democrats to get this on the ballot because they think it helps them," Nygren said.
Nygren said he's "sympathetic yet skeptical" about medical marijuana. He said he would not rule out supporting its legalization, but only if such a law were "structured appropriately" — by which he means permitting access to the drug only for people with serious conditions such as chronic pain or cancer.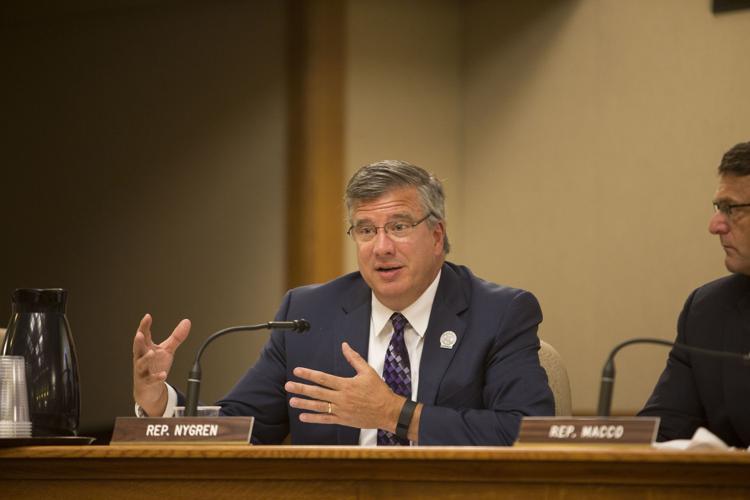 Nygren has been a leader in the Wisconsin Legislature on combating the opioid crisis. He said he hasn't seen credible evidence that legalizing medical marijuana can reduce opioid abuse, but that he's open to changing his mind based on outcomes in other states expanding the use of medical marijuana, such as Illinois.
Nygren said he strongly opposes legalizing recreational use of marijuana.
Justice Initiative coordinated measures
In some other states, including California, Colorado, Oregon and Washington, marijuana law changes have been made through voter-initiated statewide ballot questions. But Wisconsin does not allow that option.
So advocates started working locally on the advisory questions. The Wisconsin Justice Initiative, a group that advocates on criminal justice issues including marijuana laws, helped coordinate the placement of the referendums by persuading county boards and city councils to put them to voters. The group's board includes former Milwaukee County Clerk and Democratic state lawmaker Joseph Czarnezki, Tim Burns, a Madison attorney and liberal candidate for state Supreme Court in 2017, and Dean Strang, a Madison defense attorney who gained international fame through his role in the Netflix true-crime documentary "Making a Murderer."
A spokesman for the group, Madison attorney Terry Polich, said it started by getting referendums on the ballot in Milwaukee, Dane and Rock counties. The group quickly sensed enthusiasm for the measures and began targeting more communities, Polich said. In some counties, he said the referendums were proposed to county boards without any coordination with the group.
"There's a grassroots hunger out there to get this on the ballot," Polich said.
The questions are not worded uniformly in each jurisdiction, though there are similarities. In Dane, La Crosse and Eau Claire, the questions about recreational use ask if marijuana should "be legalized, taxed and regulated in the same manner as alcohol for adults 21 years of age or older."
In Brown County, which has a medical marijuana referendum, the question is "Should cannabis be legalized in Wisconsin for medicinal purposes, and regulated in the same manner as other prescription drugs?"
Kenosha County's referendum asks if "individuals with debilitating medical conditions" should be permitted "to use and safely access marijuana for medical purposes, if those individuals have a written recommendation from a licensed Wisconsin physician."
The limited amount of public polling on marijuana legalization in Wisconsin suggests voters are receptive. The August Marquette Law School poll of registered voters found 61 percent of respondents agreed that marijuana "should be fully legalized and regulated like alcohol," while 36 percent disagreed.
There likely won't be suspense about the outcome in Dane County. Its referendum effectively will be a repeat of 2014, when voters approved a similar measure with nearly two-thirds of the vote.
Neighboring states move on marijuana
Wisconsin lawmakers took small steps in the 2017-18 session on marijuana, passing a law allowing limited possession of cannabidiol, or CBD, a marijuana extract that does not produce intoxication. The person in possession must obtain a doctor's certification that the CBD is used to treat a medical condition.
But state leaders have resisted the far more sweeping changes embraced in other states, including neighboring ones.
Minnesota, Michigan and Illinois permit use for some medical purposes under what the National Conference of State Legislatures describes as a "comprehensive medical marijuana law." Iowa's law is more restrictive, permitting only CBD use to treat a list of nine medical conditions.
Further change may be coming nearby: Michigan has a referendum on full marijuana legalization on the Nov. 6 ballot. Approval would change the state's law to permit possession and sale of small amounts of marijuana for people age 21 and older.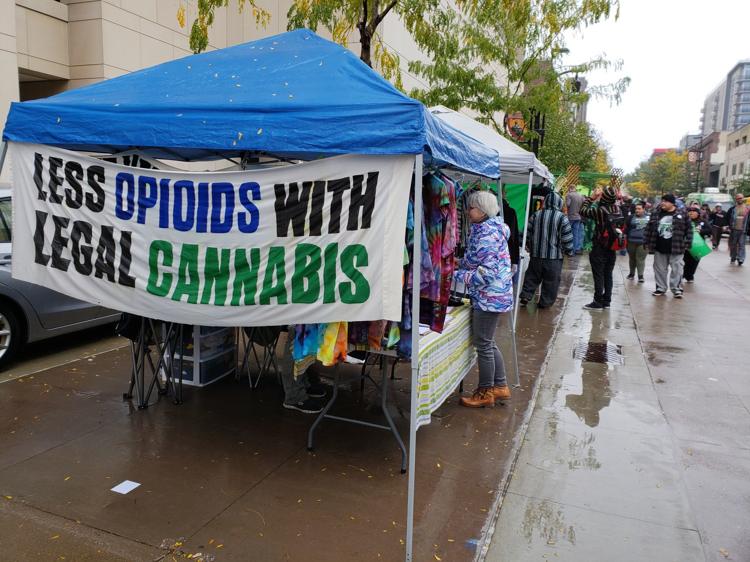 Illinois recently expanded its medical marijuana law under a measure signed by Republican Gov. Bruce Rauner. The law allow doctors to authorize medical marijuana as an alternative for any patient who qualifies for a prescription for opioids to treat pain. Meanwhile, lawmakers there already are mulling full legalization, which Rauner's Democratic opponent in the November election, J.B. Pritzker, supports.
Contrasts in governor, AG races
The races for governor and state attorney general feature contrasts on marijuana. The Republican incumbents, Walker and Schimel, strongly oppose marijuana legalization.
"I am not interested in opening the door towards legalizing marijuana, be it overall or even for medical marijuana, because I think studies show, medically, there are much more viable alternatives," Walker said last year.
Walker also has cited law-enforcement opposition to the move. A spokesman for the state police chiefs association, which opposed a marijuana-legalization bill in the Legislature this session, did not respond to a request for comment.
Both Walker and Schimel also are proponents of the controversial "gateway drug" theory that claims marijuana use can lead to harder drugs. In contrast to Rauner, Walker's campaign suggested in a statement last week that marijuana legalization actually could increase opioid abuse.
"In light of the nationwide opioid epidemic, states should be doing all they can to negate gateway drugs," Walker spokesman Austin Altenburg said.
Evers supports medical marijuana legalization. He doesn't unequivocally back full legalization but has said he would do so if voters endorsed it in a statewide advisory referendum.
"Tony believes people across Wisconsin should have a voice on the issue of marijuana legalization," Evers spokewoman Britt Cudaback said in a statement. "The referenda on the ballot this November will certainly be a good bellwether for where Wisconsinites are at on this issue."
Regarding medical marijuana, Schimel has said the medical community, not lawmakers, should decide whether marijuana is suitable medicine.
"To this day, 'the FDA has not approved marijuana as a safe and effective drug for any indication,'" Schimel's spokesman said.
His Democratic opponent in November, Madison attorney Josh Kaul, supports prompt legalization of medical marijuana. His campaign would not directly say Friday if he now favors legalizing it for recreational use, saying he "supports an incremental approach" and believes the state "should later decide whether to legalize marijuana for recreational use."