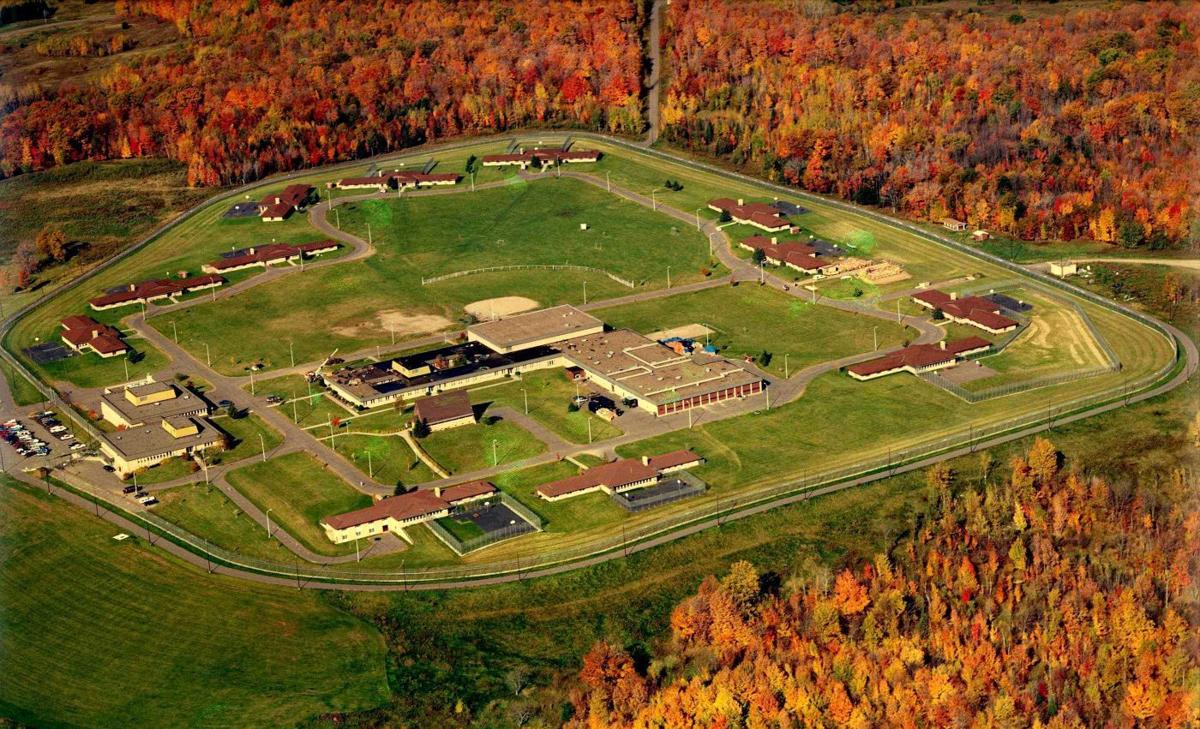 MERRILL — The sweeping criminal investigation of the state's youth prison is targeting a wide range of potential crimes — from child abuse to second-degree sexual assault to misconduct in public office, court records show.
In a request to convene a secret John Doe criminal probe, Lincoln County District Attorney Donald Dunphy and Assistant Attorney General Christopher Liegel said other crimes that may have occurred at the Lincoln Hills School for Boys in Irma include child neglect, abuse of inmates, strangulation and suffocation, intimidation of victims, using pepper spray to cause bodily harm, intimidation of witnesses, tampering with public records and violating state or county laws governing institutions.
Robert Russell, the Lincoln County judge overseeing the probe, said in court documents reviewed by the Wisconsin State Journal that he found "reason to believe" such crimes had been committed.
Dunphy and Liegel told the court a secret criminal investigation is needed to determine if crimes have been committed and, if so, by whom.
They said in the Oct. 22 request that secrecy will protect the identities of those being questioned — including the innocent. Secrecy will also protect witnesses from being intimidated, they said.
The investigation also involves five special agents from the state Department of Justice.
DOJ began its investigation of the youth prison in January, and by October, officials determined they needed to conduct the John Doe probe.
As of Wednesday, investigators had spent five days on site interviewing employees and youth prisoners.
Under a law Gov. Scott Walker signed Oct. 23, John Doe inquiries cannot be used to investigate allegations of misconduct in public office. The John Doe request in this case was filed a day before that law was signed. Previously, no parties involved in a John Doe could acknowledge even the existence of such an investigation. Under the new law, only judges, prosecutors, court officials and investigators are prohibited from speaking about the probe; witnesses may now discuss what they have been asked or testified to.
Conditions on site
A state Department of Corrections spokeswoman on Monday said Corrections officials asked DOJ to investigate allegations that a small group of staff had assaulted youth, concealed activities involving abuse or neglect, and willfully destroyed or failed to file reports that would have brought these actions to the attention of management.
But the scope of potential crimes described in the newly unsealed court documents raise questions about that description.
Lincoln Hills staff members also revealed more Wednesday about conditions at the youth prison, which housed 228 offenders as of last week, according to DOC.
Violence and abuse by inmates at the Lincoln County facility had reached a point in May that union officials prepared a news release calling the place a "gladiator school for troubled youth."
The Wisconsin State Employees Union decided not to send out the release for fear of reprisals against the staff, union representative Troy Bauch said.
Late Tuesday, Bauch provided the State Journal and other media a copy of that statement, along with other emails he said showed that Lincoln Hills leaders didn't take seriously staff concerns about youth violence and employee safety.
As recently as mid-November, Bauch described to a Corrections administrator a group of boys taking over six rooms at the facility and breaking windows before it "took all the staff they had to take them back."
"The last three nights have been hell on the staff due to their inability to manage the population," Bauch wrote in an email on Nov. 18. "They are having group resistance events. Security is full, no consequence for the youth and they know it."
Another email described two staff members who were physically assaulted.
Al Sholund, who worked at Lincoln Hills for 31 years until he retired as a patrolman in June, described the facility as a "dangerous and volatile" environment.
He said in a State Journal interview that when he was working there, staff were responding to "emergencies," or violent or unsafe incidents among inmates, about two to four times in a typical eight-hour shift. "When I started, it was maybe one," he said.
Sholund said in the last few years, a less-punitive approach toward inmate misbehavior created a more chaotic environment in which there was little consequence for acting out.
Inmates who are involved in fights or who need to be segregated are sent to buildings called security cottages as punishment, he said, but there are a rising number of inmates assaulting each other and they're not being placed in the security cottages long enough to stop the behavior.
"Now we're seeing three to four youth beating another youth, and security stays have gotten so short," he said. "They are keeping kids (in the cottages) two to three days. When I started there, they'd probably be in security three to four weeks for that."
He also said the youths regularly disregard staff authority, which "is what has made it so dangerous," adding there have been confrontations with staff, which results in more injuries to staff and youth.
Three staff members, who agreed to be interviewed on condition of anonymity because of a department policy that prohibits staff from speaking to reporters without permission, said in separate interviews that policies on discipline have been loosened. For example, youths escorted to the security cottages no longer are handcuffed and inmates who fight are no longer automatically restrained, they said.
The staff members said heavy wire screens also were removed from the windows in inmates' rooms in an effort to make the facility more "home-like," which has resulted in several incidents during which inmates have smashed out their windows.
Mark Towne, who retired in 2012 as assistant superintendent at McNaughton Correctional Facility in Tomahawk and who worked in five other correctional facilities over 33 years, sent an email on Nov. 16 to dozens of state legislators, Corrections Secretary Edward Wall and other DOC officials seeking help on a "safety issue that has spiraled out of control."
Towne, who has three family members on staff at the youth prison, said in an interview with the State Journal on Wednesday the facility is experiencing "an absolute security breakdown."
He said his family members have told him that inmates are often lobbing urine and spit on staff and being verbally abusive, while staff are working more than 40 hours every week.
"I feel terrible I sent my kids there" to work, he said. "It used to be a well-run facility and now it's out of control."
Corrections spokeswoman Joy Staab did not respond to a request for comment made late Wednesday about the claims of current and former staff members at the facility. She said earlier this week she is limited in what she can say because of the criminal investigation.
Staff members on leave
At least 10 staff members at Lincoln Hills and its accompanying girls school have been put on leave this year as a result of the investigation into allegations of physical mistreatment of inmates, Bauch said. Six are still on leave, including two youth counselors on leave for nearly a year, he said.
Staab has not responded to questions about the number of staff on leave.
Bauch, who represents staff at the Lincoln Hills boys school and Copper Lake School for Girls, which share the same campus, said staff there have told DOC officials that a dangerous environment existed in the facility that would result in injuries to youth. Bauch said supervisors failed to comply with department policies by not reporting all incidents and "directed staff to use force in almost every incident" instead of defusing situations.
Paul Westerhaus, the state's administrator of juvenile corrections, and John Ourada, superintendent of both youth facilities, were relieved of their administrative duties on Dec. 3, Staab said Monday.
The move came after DOJ investigators found a "culture" among some staff "that may leave youth at risk for harm," according to a Dec. 3 memo written by Wall.
While Westerhaus and Ourada were removed from their positions, it's not clear if the two are still employed with DOC.